11 Best Inspirational Quotes Motivating You in 2019
---
Inspirational quotes about life and work will give you positive and motivational power soon. Sharing the best and top motivational quotes collection of famous authors, if you look closely, you'll notice the energy of inspirational quotes is all around.
So, now we're two months into the New Year, and the "new year's resolution" rush has probably worn off. Maybe you've started regretting that gym membership or already backslid on your diet. But this does no good for you. Here are 11 best inspirational quotes that will keep you motivated and encouraged all the way, making the rest of your life the best!
Set Aside Time to Practice
Inspirational quote:
If you don't practice, you don't deserve to win. – Andre Agassi
Every day you should give yourself time to hone your skills. Even if in those days you cannot do anything more than a few minutes, but it is still better than nothing. The more important thing is, you should find what you are interested in or something helpful for work productivity. Learn some simple photography skills and online photo editing skills to level up your photos, or practice analytical and research skills to improve your ability. You'll find a better self gradually.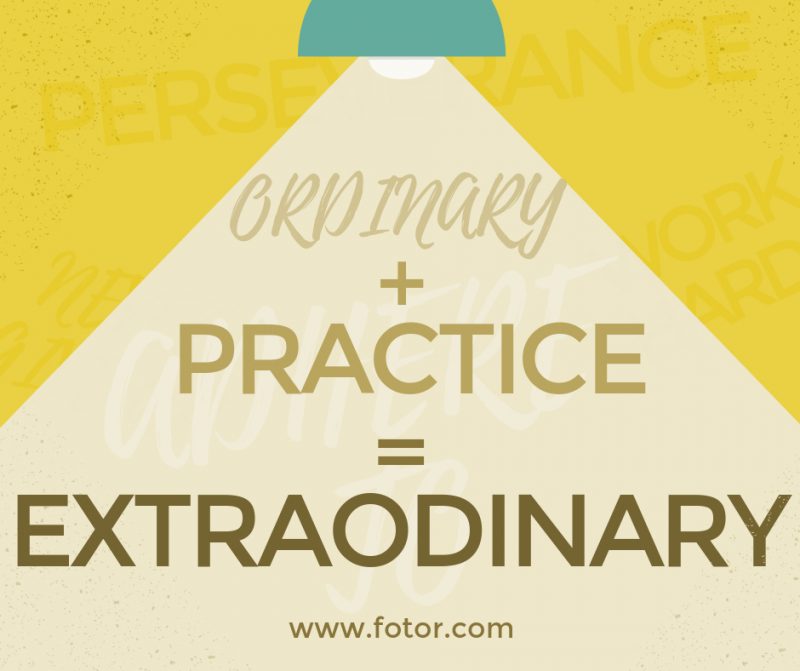 Click the Photo to Edit
Be Self-Disciplined
Inspirational quote:
Self-discipline is the magic power that makes you virtually unstoppable. – Dan Kennedy
Related to the previous goal, this is probably a tough one but is very important to help you become consistent. If you are self-disciplined, you'll put your butt in your desk chair and get done what needs to be done. That's how simple it is. Maybe you want to find a helpful book about the shortcuts to being productive, but the real truth is: there is no shortcut, or trick, or hint. The only thing there is discipline. Without discipline, your willpower will fail you, your motivation will sputter and stop short.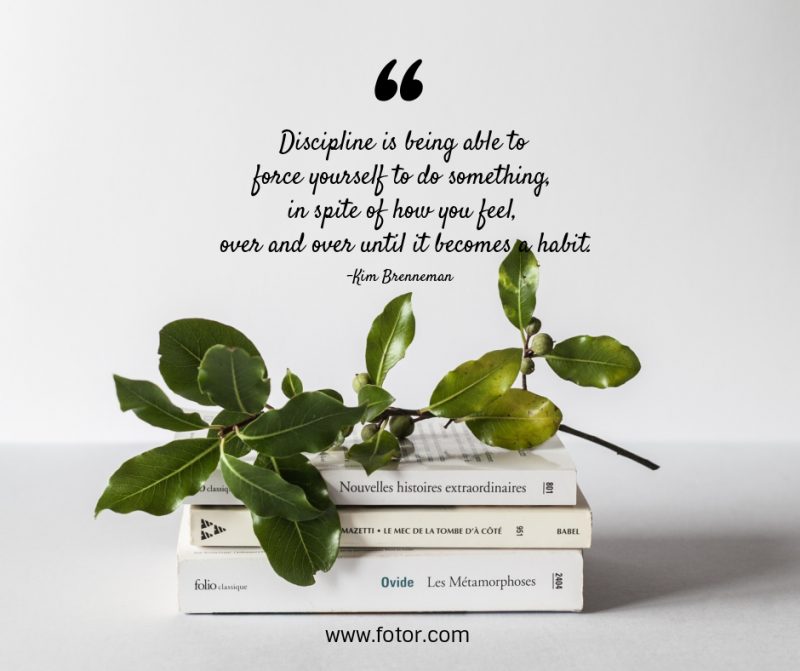 Click the Photo to Edit
Manage Your Time
Inspirational quote: 
The moment you take responsibility for everything in your life is the moment you can change anything in your life. – Hal Elrod
We are creatures of habit, and as long as you adhere to whatever schedule you give yourself, you'll see yourself doing things more out of muscle memory, and then it won't be about finding your motivation or getting through excuses. So, make yourself a daily schedule with all the monthly tasks that need to be done. If your schedule isn't rigid, having a rigid schedule for your hygiene, errands, and other tasks will help make sure you are caught up and in the right mindset to take a project and get it done professionally and promptly.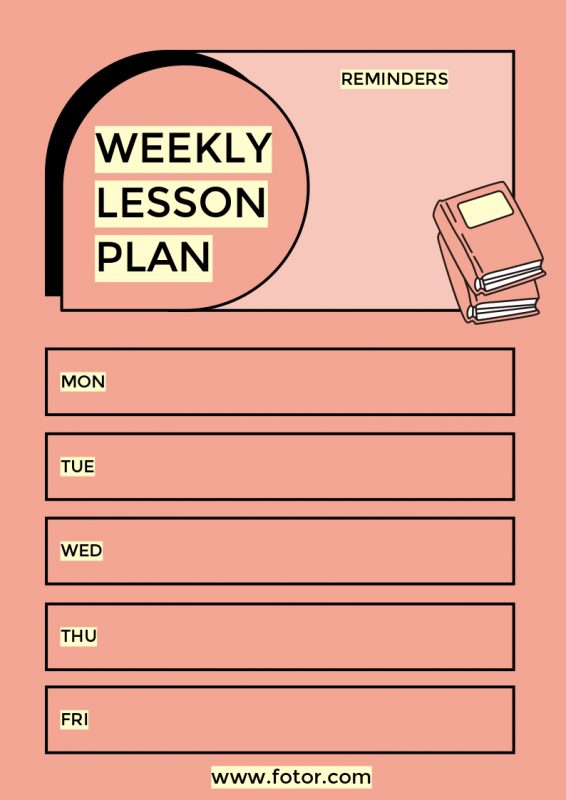 Click the Photo to Edit
Form a Habit
Inspirational quote:
We are what we repeatedly do. Success is not an action but a habit. – Aristotle
Another bit of common knowledge that many are still trying to find a workaround for is: forming a habit. It takes 2 weeks of active, consistent actions to form a habit. That means having a calendar where you have everything listed out for what you need to do for the day can make it easier for you to budget your time. Is there something on that distracts you? Are you trying to do many things at once? Sometimes, all it takes is to…
Write it Down
Inspirational quote:
It's not an idea until you write it down. – Ivan Sutherland
When something is an idea floating around in your head, that's all it is. It's a dream, a flash in the pan. Once you commit it to paper, to writing it down, you're making it real and tangible, a goal that is no longer just a part of your thoughts but now it's morphing into an actual goal. Then, write down your rewards. Nothing makes victory taste sweeter than a day of video games, or a cheat day, or whatever it is that helps get you to that finish line.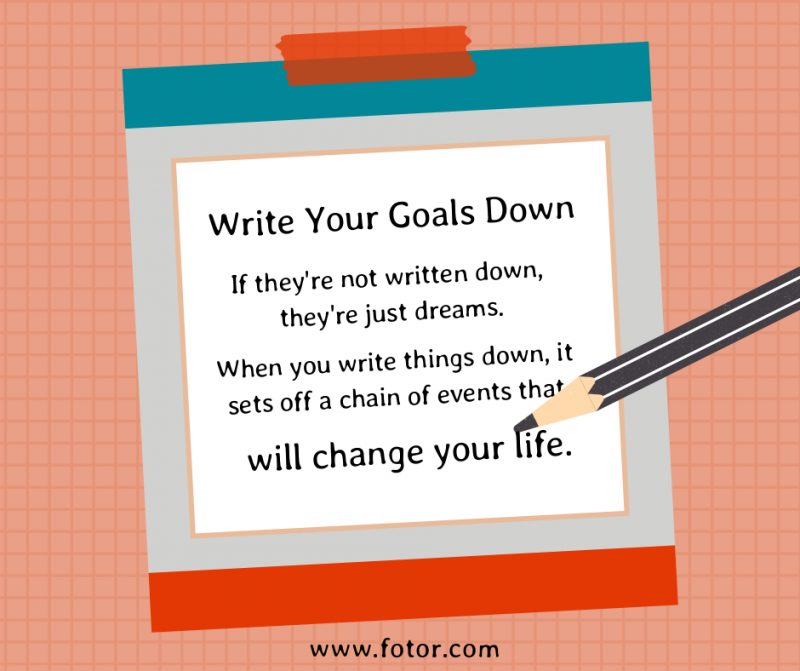 Click the Photo to Edit
Leave Your Comfort Zone
Inspirational quote:
Life begins at the end of your comfort zone. – Neale Donald Walsh
Many people become specialized in a certain field, which is great! But some become too specialized, and "specialization is where one guy to commit career suicide." Specialization can only take you so far, but knowing how to broadly apply your skills to different styles and flavors will serve you better. If you're into graphic design, there's probably some kind of style that you think is dumb or you actively avoid interacting with. Well, take some time and learn more about the graphic design skills, and who knows, maybe you'll find new clients or new contacts, build your network by exploring something you had before dismissed.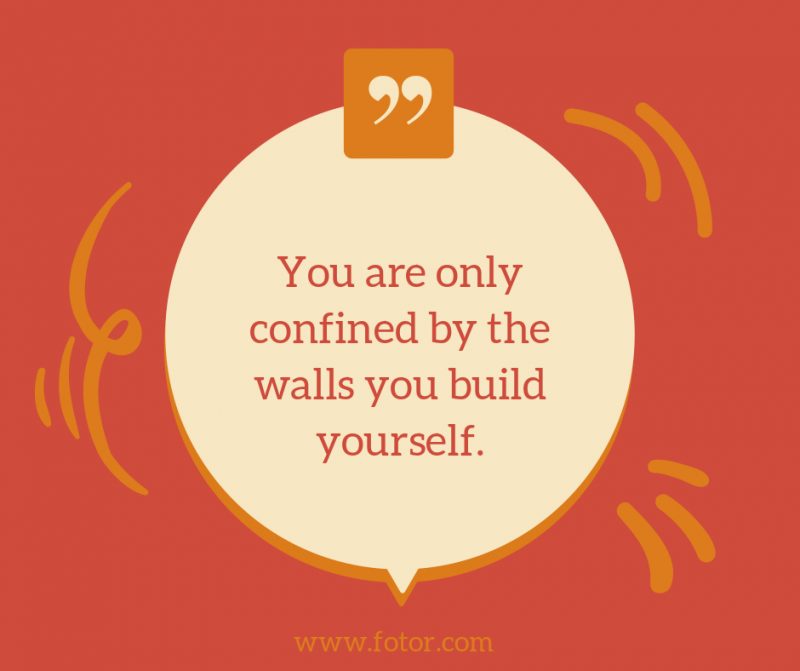 Click the Photo to Edit
Schedule "me" Time
Inspirational quote:
Taking care of yourself doesn't mean me first, it means me too. – L.K.Krost
It takes a lot to be a hard job, but sometimes, what it takes is for you to get away. You may be a workaholic, love to create new things and bring joy and satisfaction to your audience or clients, but you're still a person, and clinging to their satisfaction to define your life is a slippery slope to that sees your self-confidence wither and die. Take some of your time to relax. Have a wonderful journey and take beautiful photos, or just make yourself radiant with a nice touchup. Anyway, be confident in your abilities and be able to stand, head held high, to your detractors and respect them for their opinions but not let them define you.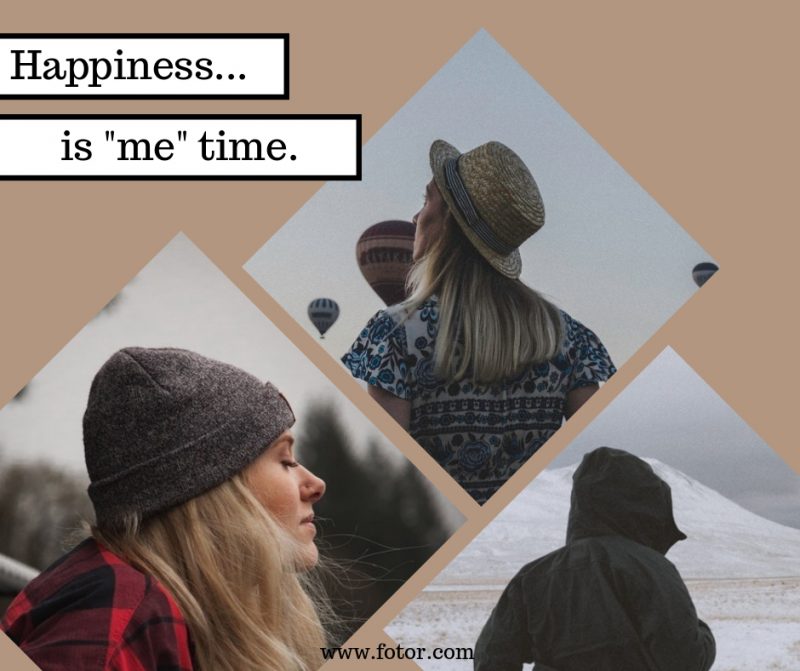 Click the Photo to Edit
Real, Honest Criticism
Inspirational quote:
Honest, intelligent criticism is an aid to the progress of an effort. – Oscar Micheaux
Let's be honest, there will be people that will say your work isn't good, complain, say whatever they can to get a discount or work for free. However, you will realize that you have those in your life who are willing to give you real honest criticism, and you'll know because their intention is different: it's to help you improve. It may hurt, it may be harsh, but it's because they know it's for your own good, and that's their intention. Don't be so quick to dismiss someone for not understanding your life or your career situation because many things are constant, no matter what industry you're in or what position you've taken up.
Learn from Your Mistakes
Inspirational quote:
When you make a mistake, there are only three things you should ever do about it: admit it, learn from it, and don't repeat it. – Paul Bear Bryant
You've seen this on so many lists or heard from so many authority figures, but this is an important lesson that many people are still very reticent to embrace. They want to forget their mistakes; bury them in a shallow grave and never think about them again, yet wonder why they still make the same mistakes. Once the initial shock has worn off, and you can finally look through an objective prism at the mistakes, you need to analyze what your flaws were, and you can rectify them the next time this situation occurs.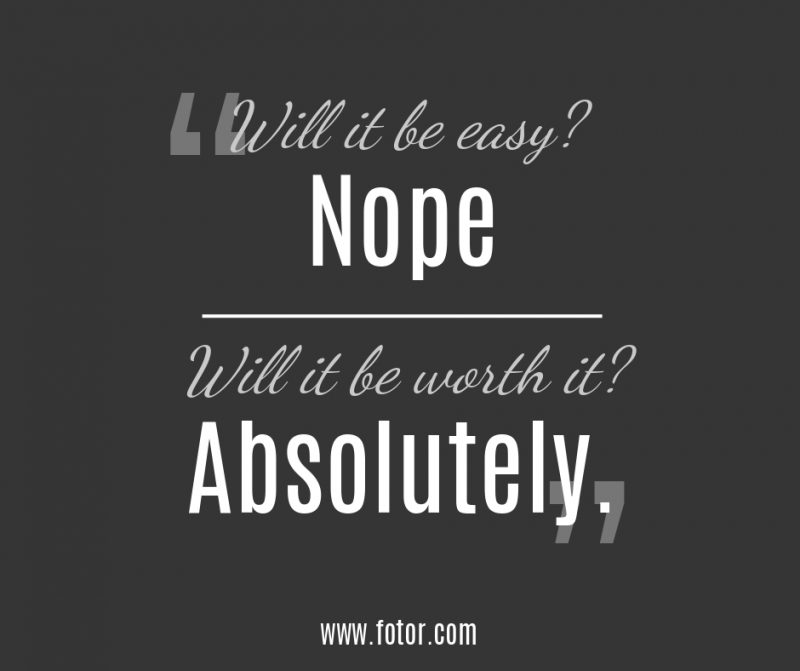 Click the Photo to Edit
This too will pass; control your emotions
Inspirational quote:
When things are bad, remember: It won't always be this way. Take one day at a time. When things are good, remember: It won't always be this way. Enjoy every great moment. – Doe Zantamata
Somedays will be bad, like, really, truly bad where you've lost your direction. You won't really know what to do or where to go from that moment. Give yourself some time and realize that this pain, this anguish you're feeling; it will pass, just as everything else does, including happiness and joy. Learn to understand your emotions, embrace your emotions, and let them flow. If you're in a good spot, remember to enjoy it because you never know how long it lasts or when you'll hit the next valley.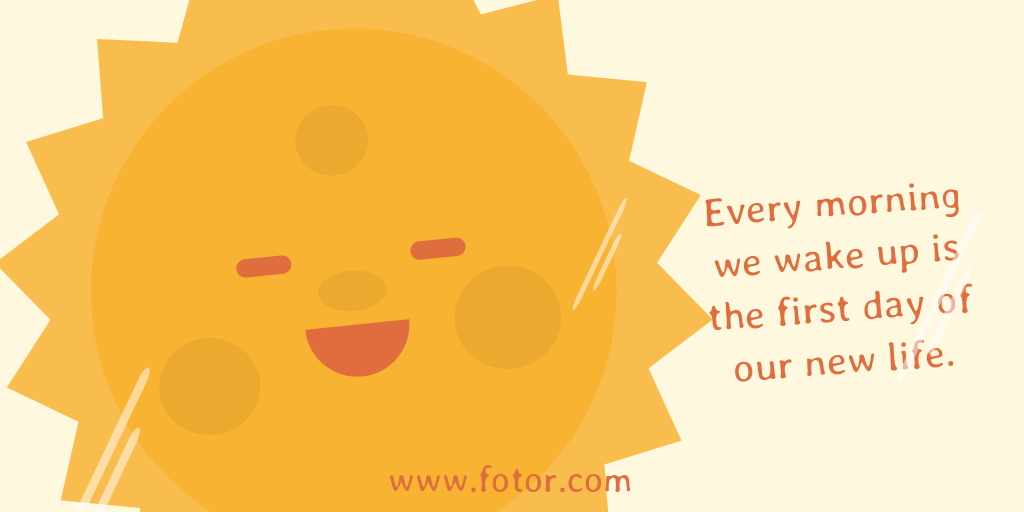 Click the Photo to Edit
Don't be generic, be yourself!
Inspirational quote:
Just be yourself. Let people see the real, imperfect, flawed, quirky, weird, beautiful & magical person that you are. – Mandy Hale
A lot of times, many people will become a cookie-cutter version of themselves, trying to be the kind of person that all people will like, but that doesn't work. So, take a stand on who you are, and you'll find a true friend that will be glad to come to you. Be independent, but be you.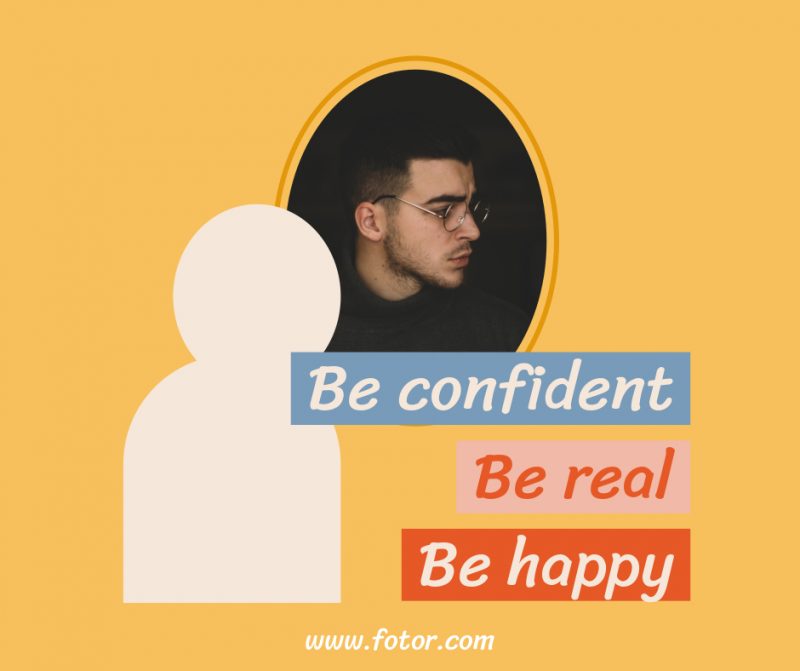 Click the Photo to Edit
Final Words
The new year maybe 2/12 of the way over, but that doesn't mean you need to stop improving, stop changing, stop growing. Keep it up because once this year is over, it's time to go through the same mad rush of new year's resolutions. This year, make a goal based on those top inspirational quotes instead to by-pass the new year resolution rush and have goals and timeframes and rewards in place to make sure that you can be more versed in the skills and techniques you need, more in control of the emotions that flood your body, and better in understanding time and how to use it efficiently.

---
Related Posts :
Leave a Reply :