As one of best AI art generators, Fotor allows you to use its AI photo trend app to make your own AI picture trend effortlessly with the help of its cutting-edge artificial intelligence.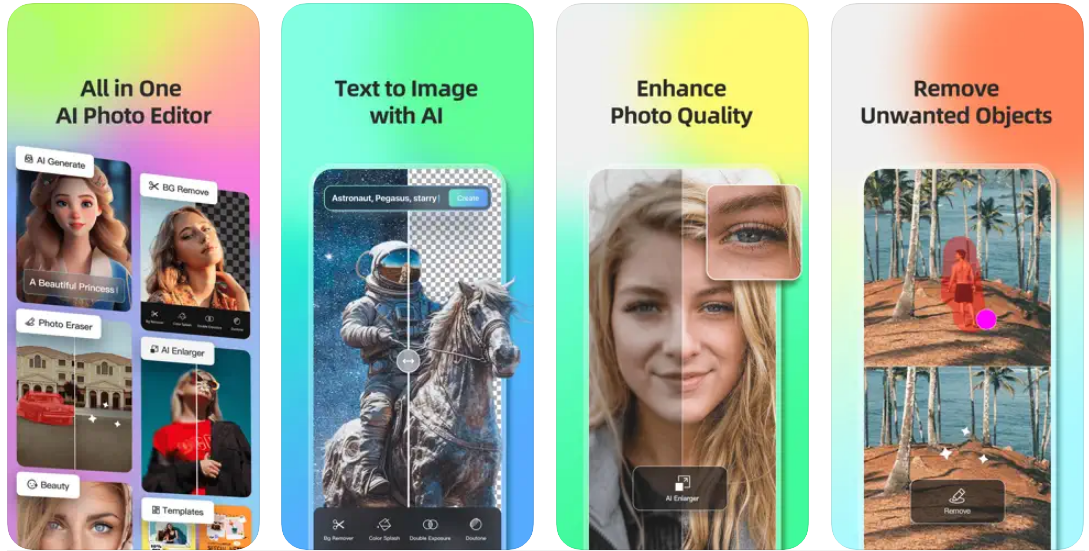 There are two ways for you to create your own AI selfies in Fotor app. You can simply type the prompts for the wanted the AI-generated images, and choose the image style you want, and Fotor's AI will process and output the AI generated portraits and selfies as needed.
Another way to make your own AI photo using Fotor is to upload your images, and choose the wanted style, and the AI filter will automatically turn your casual images into the extraordinary AI art with ease!
Of course, generating AI headshots is a piece of cake in Fotor. You can upload your images to its inbuilt AI headshot generator, and its headshot filter will utilize advanced facial recognition technology to analyze your features and output the most amazing headshots for you.
Key Features of Fotor's AI Photo Trend App:
1. Two AI picture generation mode: text-to-image and image-to-image.
2. Various styles to choose from.
3. AI headshot generation supported.
4. AI photo editor available with a variety of AI-powered editing features such as one-click background remover, photo enhancer, old photo restoration and a whole lot more.
Lensa AI: AI Picture App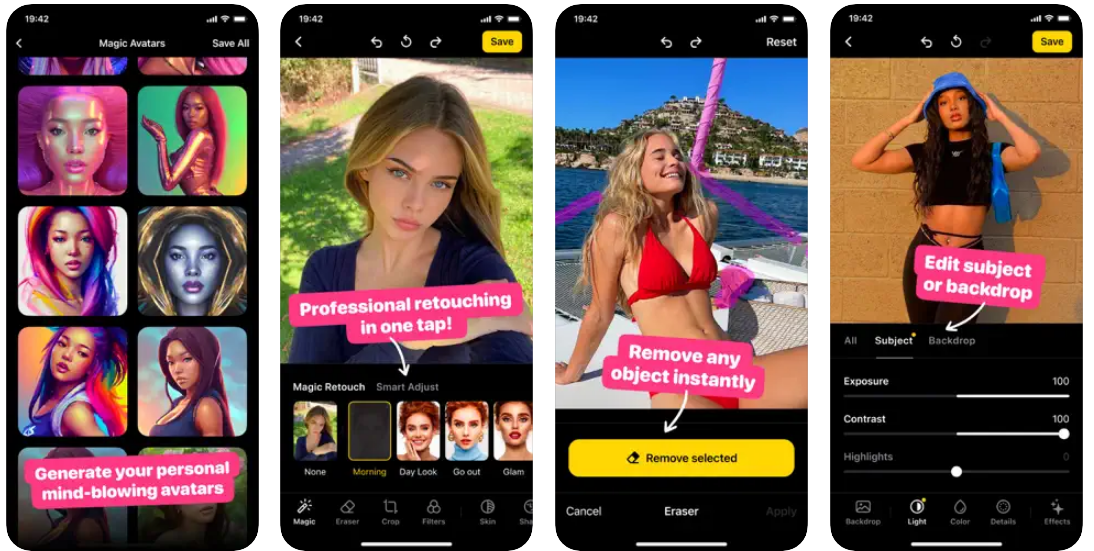 Whether you want to smooth out imperfections, highlight your best angles, or experiment with artistic transformations, Lensa AI photo app has got you covered. You can do exactly what you expect, including AI portraits, AI faces, and AI selfies.
You can just create your own AI art from text or images. You can Simply choose an AI filter or effect from the app's library, snap your photo, and let the Lensa AI work its magic.
Key Features of Lensa AI:
1. AI avatar generation works well.
2. Multiple AI styles available.
Conclusion:
In conclusion, the rise of AI photo trends on Instagram has revolutionized the way we capture and share our moments. With the emergence of AI-powered photo apps, such as those offering AI selfies, portraits, and filters, anyone can now effortlessly enhance their photography skills and join in on these exciting trends. And you can catch the AI trend by using the AI photo trend app to make your own AI art and create your visually captivating content that resonates with your audience and fans! Hope you find this blog helpful!