Fotor, a one-stop all-in-one online photo editor, has recently released a superb AI image generator. You just need to input your ideas into the generator and then you can see that it turns into an image in seconds. Fotor has a wide range of image styles for you to choose from such as random, 3D, anime art, painting, and more.
The most remarkable feature of Fotor's AI text-to-art generator is that it is perfect for beginners to use, just fill in the text and choose the effect you want to generate the image. If you are not satisfied with the photo, you can repeat the generation several times to make sure you get the most satisfying result. Each day each account has a credit available for you to generate high quality AI art for free.
Key Features:
Generate 10 free pictures per day.
9 lighting effects for you to choose from.
9 different conversion styles for you to choose from.
Text-to-image and photo-to-painting conversion modes.
6 compositions to choose from.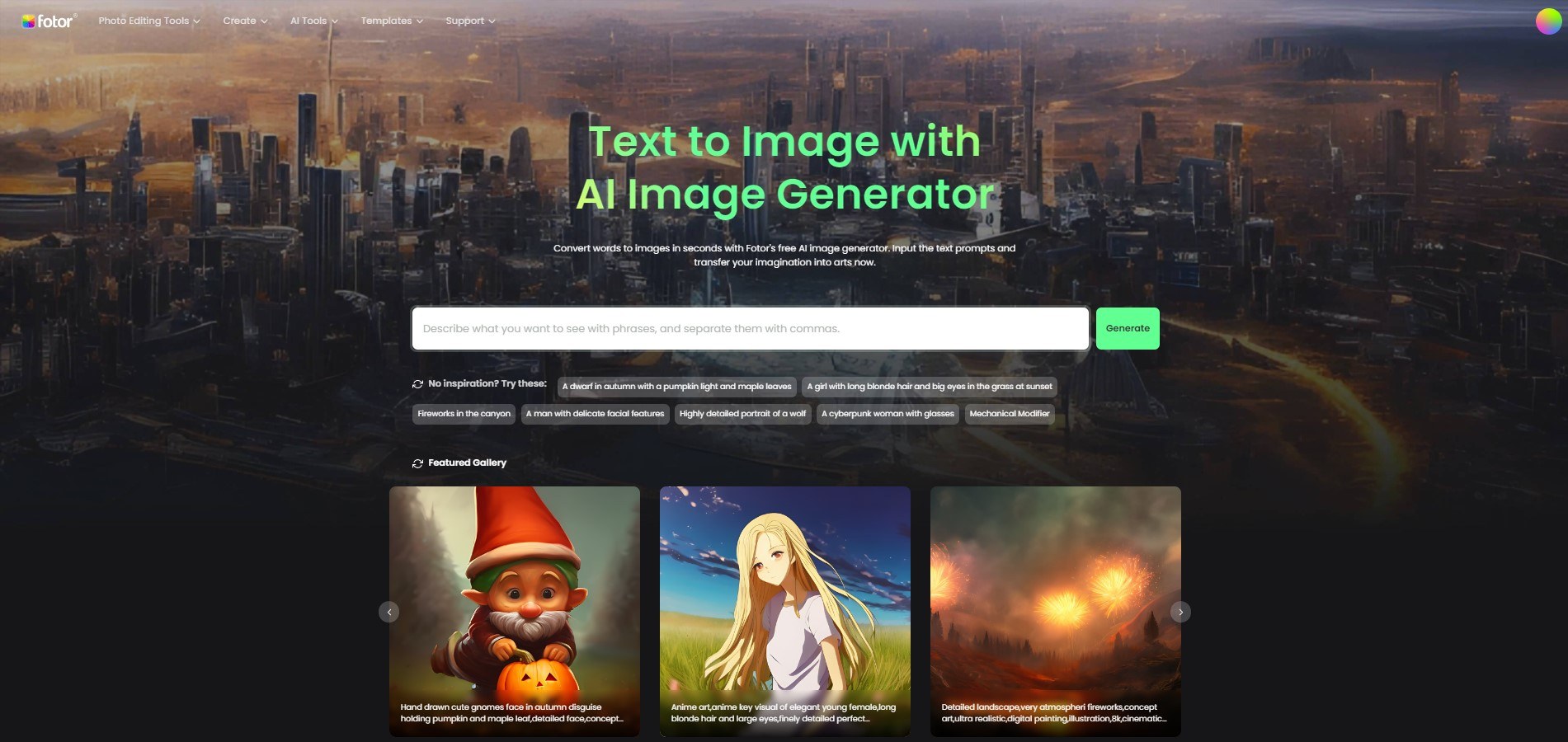 2. DALL-E 2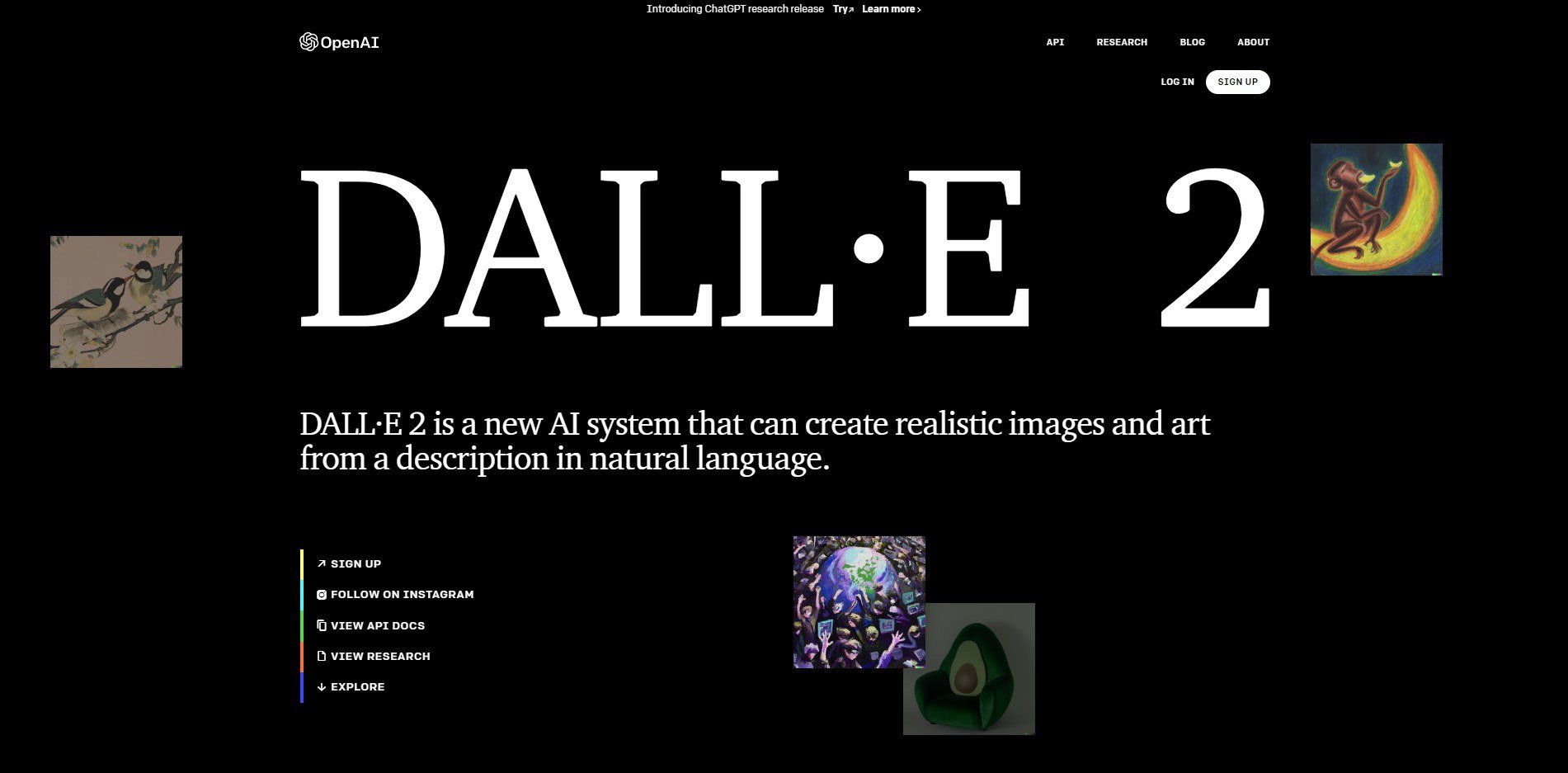 The most popular ai painting generator known to the public is Dall-E-2 image generator, an AI image generator developed by OpenAI. In just a few minutes, you can create highly realistic images with AI technology. The tool can be used to create illustrations, design products, and generate new ideas for business. Dall-E-2 is an easy-to-use interface that makes it possible for anyone to create high-quality images with AI. DALL-E 2 supports adding details to your generated images or making other modifications to them.
Key Features:
Highly realistic images.
Create illustrations.
Design products.
Customizable multi-layered images.
Editing and retouching features.
Free trial (although you must be invited via a waiting list).
3. Hotpot ai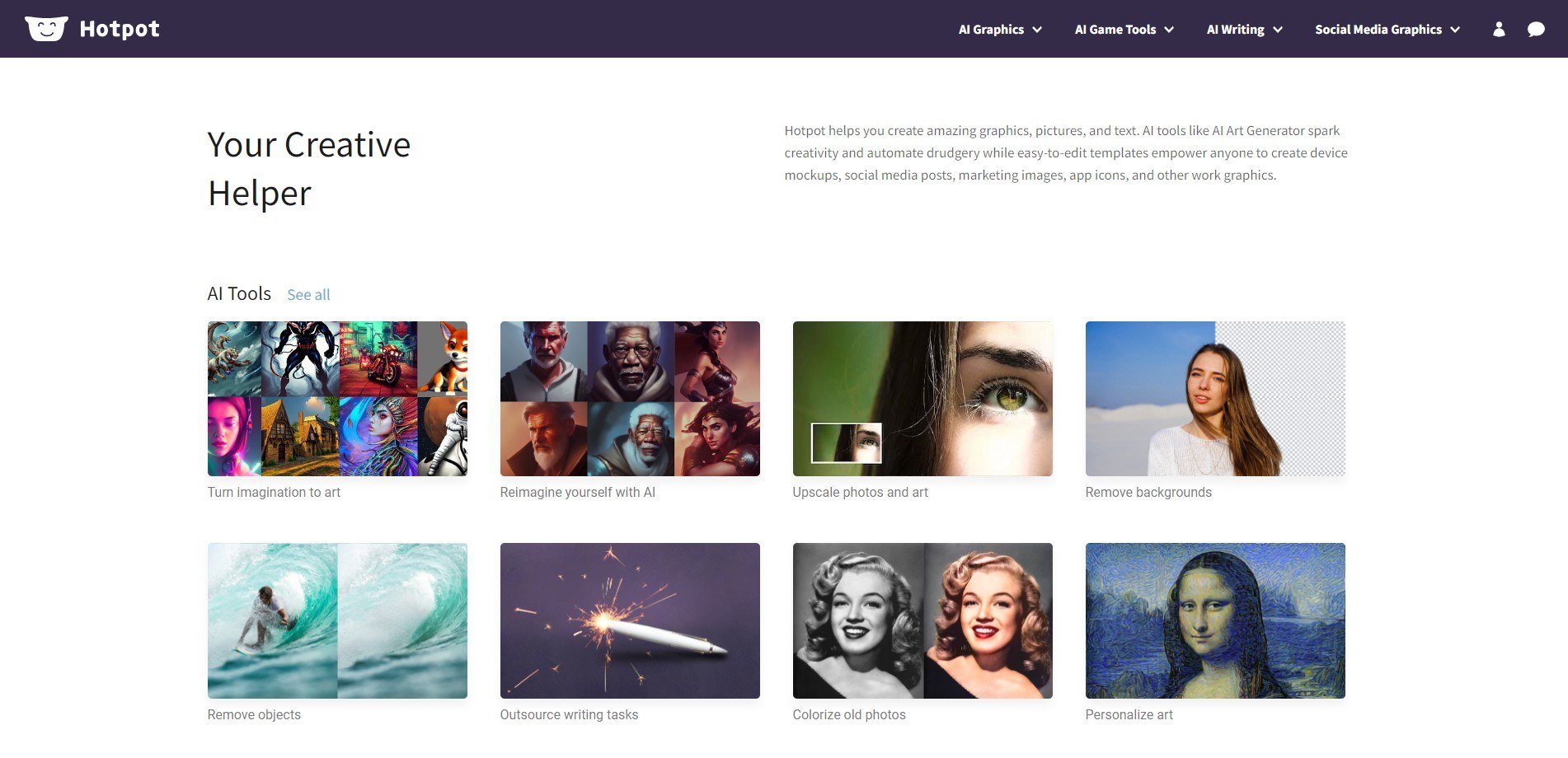 Hotpot AI helps you create stunning graphics, images, and text. It inspires creativity and automates work, while easy-to-edit templates enable anyone to create device models, social media posts, marketing images, app icons, and other working graphics.
The text-to-image AI painting generator of Hotpot AI enables anyone to create attractive paintings, illustrations, and images. Describe what you want and watch Hotpot bring it to life.
Paid creations are completed in 3-10 seconds. Free requests take 1-15 minutes, depending on traffic. Paid users get faster servers, better images, commercial use, and avoid daily limits. This system subsidizes free to use for the less affluent. You can also request credits for free to reduce waiting time.
Key Features:
API / batch creation without code.
Quick photo generation (paid).
Daily free photo generation credits are available.
4. NightCafe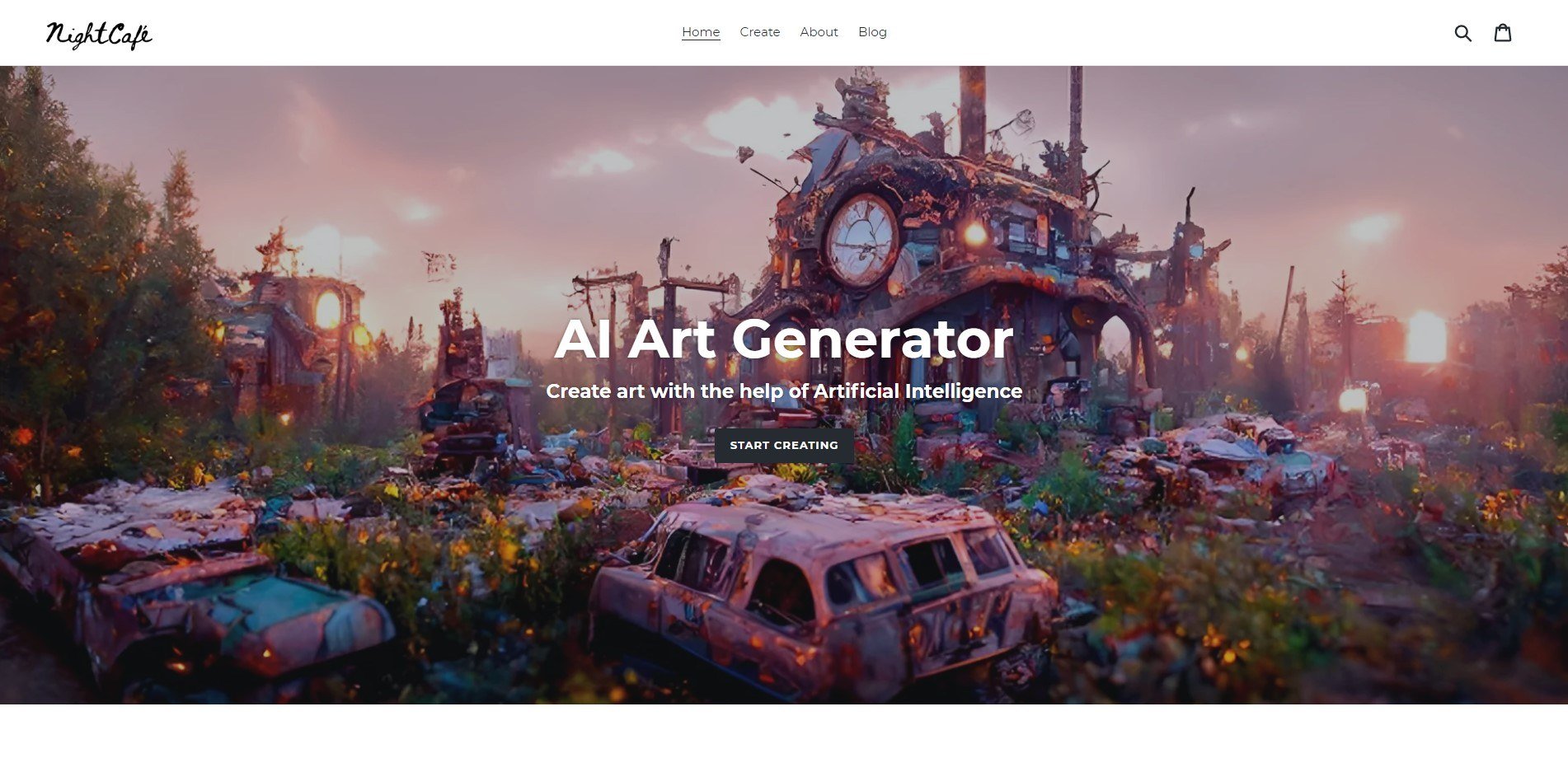 NightCafe is one of the famous AI art generators. It is known for having more algorithms and options than other AI painting generators and is very easy for newbies to get started with. All you need to do is head over to their website and enter text prompts based on your imagination. You then need to wait up to 30 seconds for a piece of art to appear in front of you. Nightcafe has its own set of credits system where you can earn credits by participating in various activities and then have the number of times you can generate images for free. In addition, you can also buy credits.
Key Features:
Credit earning system.
Video generation tool.
Useful social features.
Get ownership of the art you generate.
More algorithms than other generators
5. DeepAI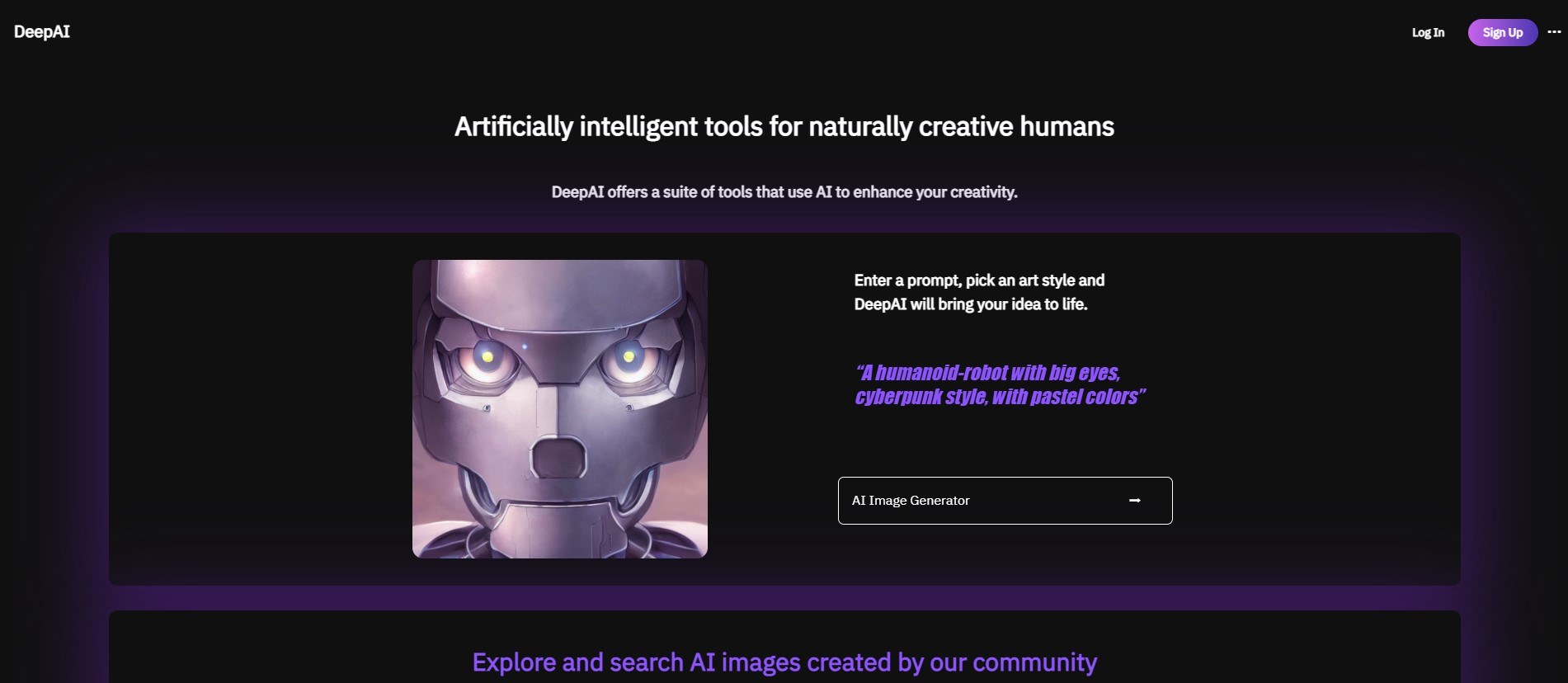 DeepAI was one of the first ai painting generators to enable the generation of artificial intelligence images through open-source software since 2016.
DeepAI allows you to create as many images as you want, and each image is unique. It is highly customizable, allowing you to change the amount of detail, color, texture, and more. If you enter an illustration, DeepAI can instantly generate a resolution-independent vector image.
This is a free online AI image generator, which means you don't need to download or do other setups. DeepAI also has an API that developers can use to connect to another software project.
Key Features:
Always free to use.
Generates four output images for each cue.
Open source software.
Change various details of each image.
Create cartoons with Cartoon GAN
6. Deep Dream Generator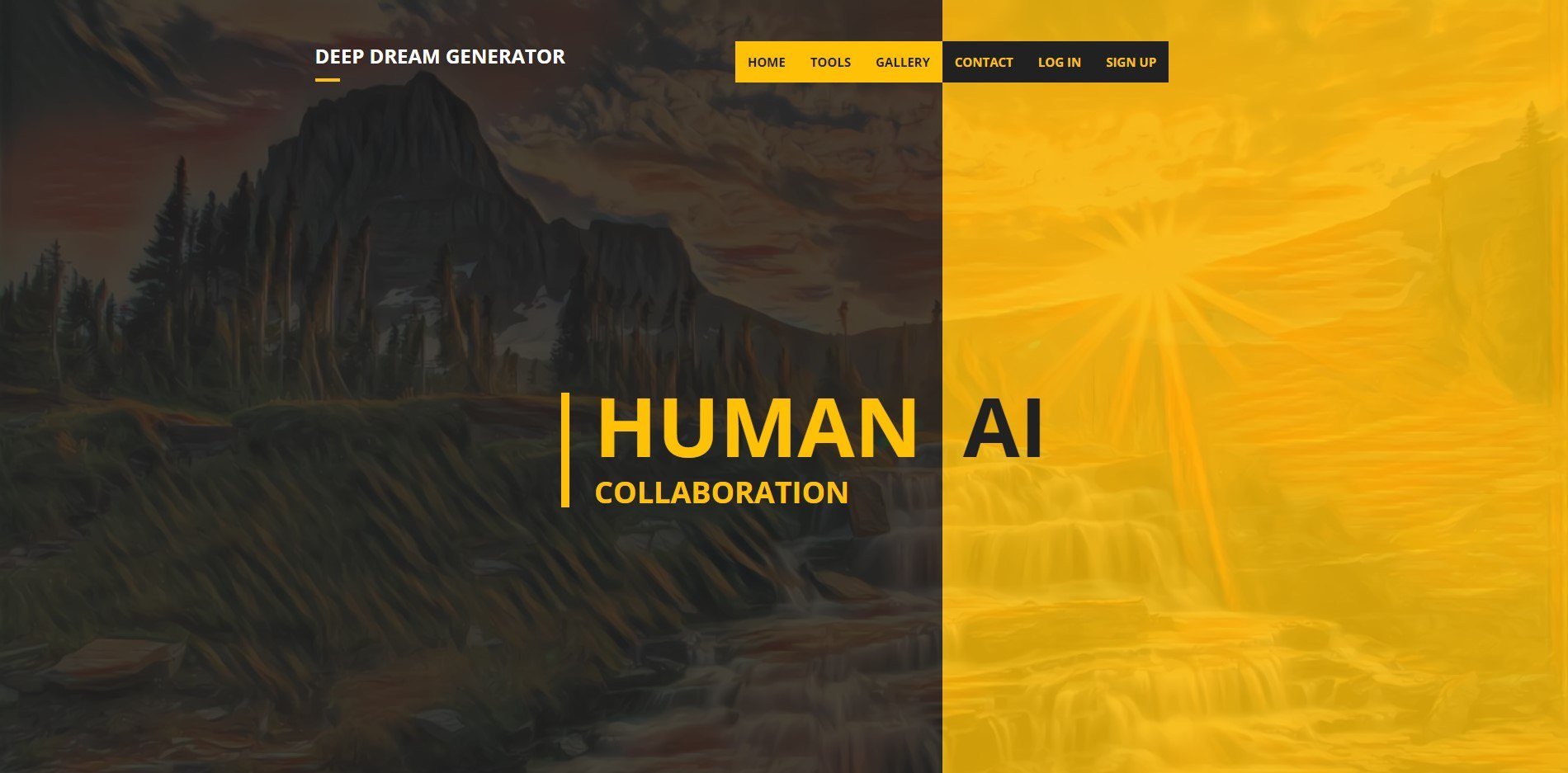 Deep Dream Generator is another popular AI painting generator that supports online artificial intelligence to create realistic images. Deep Dream relies on a neural network trained with millions of images. It is easy to use and only requires you to upload an image and then automatically generates a new image based on the original one you can also choose the style of painting from different places or periods.
The tool allows you to choose a category, such as animals or landscapes, and then create a realistic image based on it. On top of all this, Deep Dream allows you to choose from three styles. Deep Style, Thin Style, or Deep Dream. After selecting a style, you can preview the image.
Key Features:
Millions of images on which the neural network is trained.
Different painting styles.
Classification of images.
Text-to-image, image-to-image.
7. Craiyon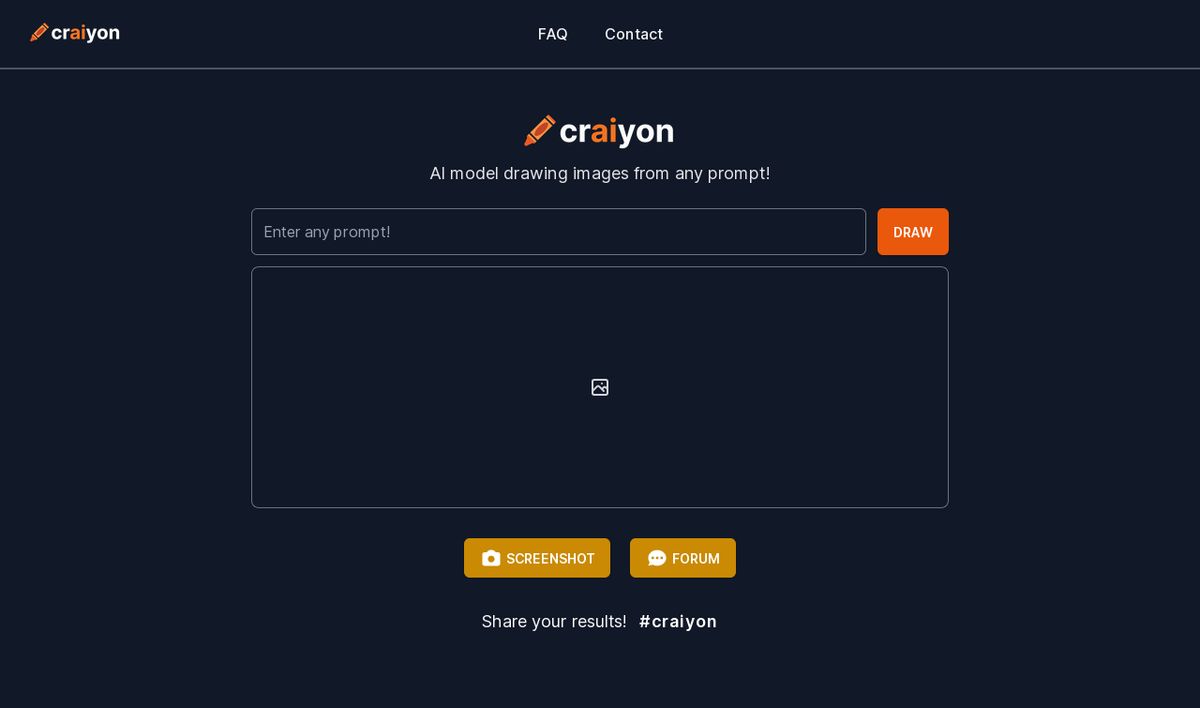 Craiyon, formerly known as DALL-E mini, is an artificial intelligence model that can draw images from any text prompt. Simply enter a text description and it will generate 9 different images made from the text you enter. The model requires a lot of computation, so Craiyon relies on advertising and donations to pay for their servers. As long as you respect the terms of use, you can use them as much as you want for personal use, whether you want to share them with friends or print them on a t-shirt.
Key Features:
Easy to use.
No registration or sign-up required.
Generate unlimited AI images for free.
Generate 9 images at a time, in a fun and creative way
8. StarryAI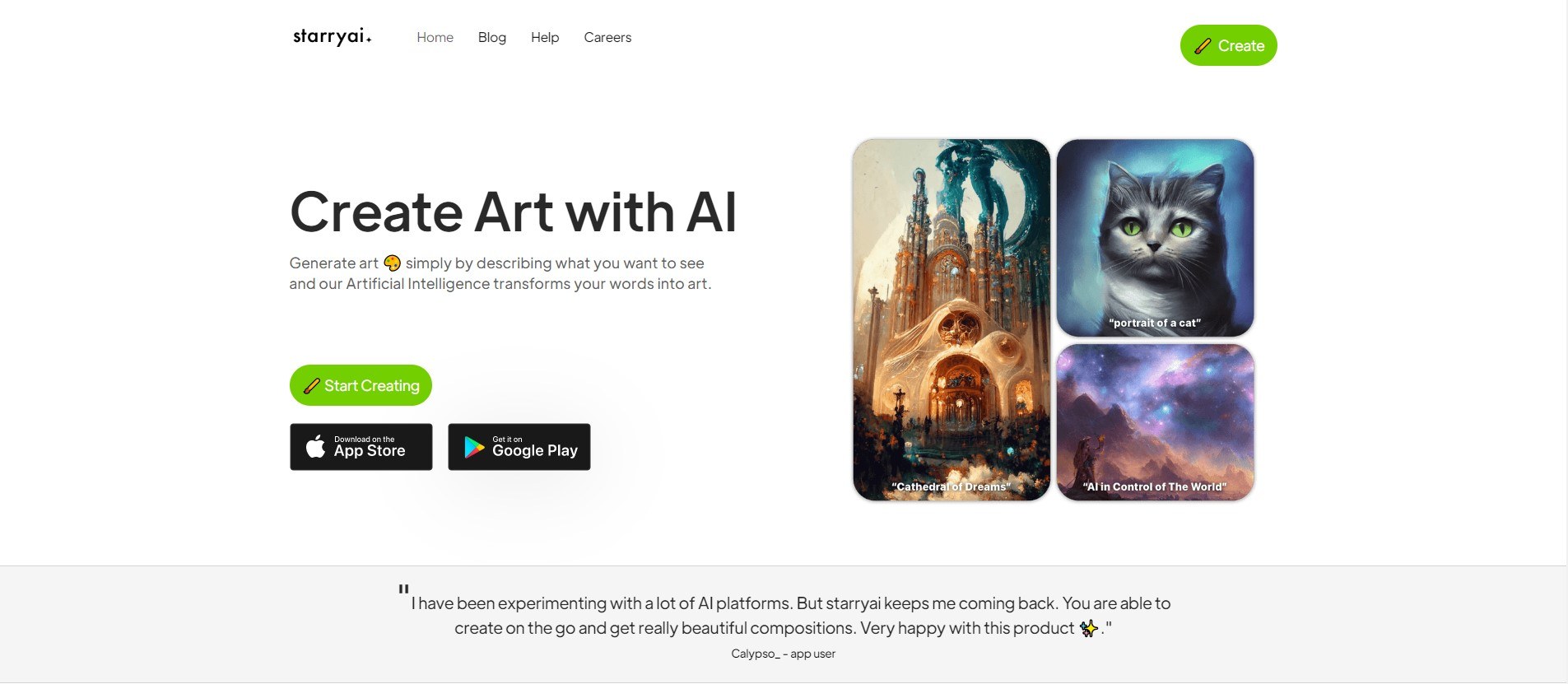 Starry AI is an AI painting generator that focuses on turning your ideas into NFT art. Similar to most other AI art generators, Starry AI gives you ownership of the images you generate. This means you can use the images wherever you want, for personal or commercial use.
The best part about Starry AI is that it is completely free. It is one of the best free AI NFT art generators out there. It doesn't require any input from the user. It can process images with machine learning algorithms. The technology is constantly improving, but there are already incredible examples of art created with the app.
Key Features:
Automatic image generator.
No user input required.
Free NFT generator.
Text to Image
Conclusion
This is the period of artificial intelligence. Use the power of AI image generators to create amazing artwork yourself. Turn your imagination into paintings automatically. ai image generator is the future.
In this article, we've taken a brief look at the top AI painting generators in the market and recommended the eight best ai painting generators for you to try. Hope this guide will be helpful to you, thanks!