Are you still worried about how to remove picture backgrounds on your iPhone? Now you don't have to, because with the release of Apple's latest iOS 16, many aspects of the system have been improved a lot. The newly launched image cutout feature of images is also its most notable feature.
In this blog, we will share with you how to remove background from image on iPhone and iPad in case of upgrading to iOS16. Besides that, you can also explore more playful aspects of the images after cutting background. Let's get started!
How to Remove Background From Image in Photos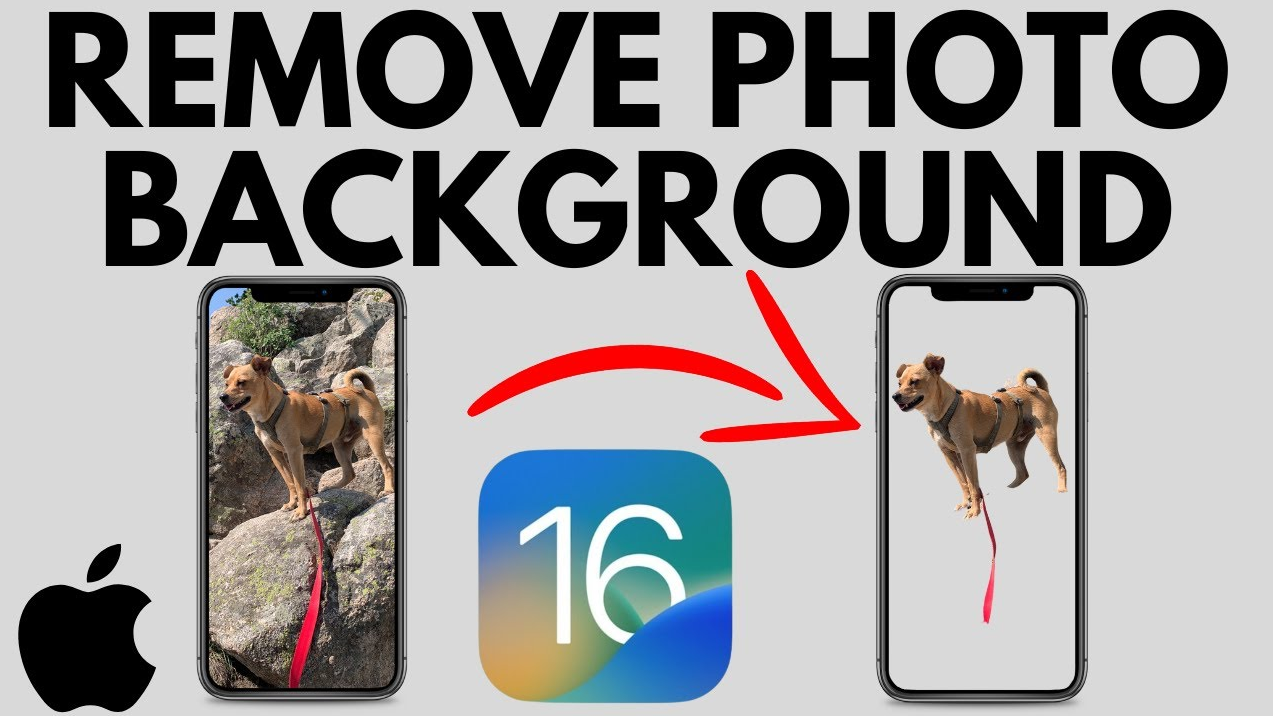 Once you upgrade your iPhone or iPad to iOS 16, you can use the inbuilt picture background remover to remove background from image for free directly in Photos. Follow the tutorials below to know how to erase background in Photo App now.
1. First of all, you can open Photos to remove photo background to find the photo you want to crop out the background.
2. Press and hold the part of the picture you want to keep and wait for the background eraser in your iPhone or iPad to automatically separate your subject from the background.
3. You can observe whether the aperture appears to completely enclose the subject of the picture. If so, the background of the picture is already in the state of removal at this time. If not, wait for the wanted part of the picture to get rid of the background.
4. When you finish removing the background, you can move your finger away. At this point, a pop-up window of "Copy and Share" will appear, where you can share the latest transparent image to others or copy it to other software for further editing.
How to Remove Background From Picture in Files
Besides the Photos app to remove background, you are also free to obtain the image with white background on iPhone in the Files App. Keep reading to discover how.
1. Open your Files app and find out the file that you want to process to transparent image. No matter what the image format is, iPhone's background remover tool can cut out the background in a few seconds.
2. Tap and press the file until the pop-up window appears. If your picture is in accordance with the rules of iPhone's background eraser, you can quickly find the "Quick Actions" option in the pop-up window, there will be a magic-wand-like tool icon next to it.
3. Tap on "Quick Actions", there are many options here, just click on "Remove Background" at the bottom. Wait for a few seconds and your file will have a transparent background.
4. Finally you can apply your file with transparent background to where you need it.
How to Remove Background From Image in Safari
You may not expect to be able to remove backgrounds from images searched in Safari using the background removing tool that comes with your iPhone or iPad. This new feature makes it easy for many people to remove the background from images on iPhone they see on the web to use.
1. First, search for a photo in Safari, and then tap and hold it for a second or two. There will be a pop-up window appear.
2. Find "Copy Subject" in the pop-up window, then iPhone's background remover will automatically separate the subject and background of the image and remove the background.
3. Then you can paste the background-removed photo into other applications.
How to Remove the Background of a Picture in Background Remover App - Fotor