16 EASY Christmas Photography Ideas to Try [Updated]
---
Part 1: Introduction
Christmas is coming! The Christmas season is a time of reunion and have a good time with our loved ones. Plan to catch these unforgettable moments with all of your family and friends together? Want to log some valuable family memories?
Here are some eye-catching Christmas photography ideas and photography tips for you. Just get your camera and Christmas poses ready to take your perfect photos following us.
Part 2: How to Make Unbelievable Christmas Photos
We know it is quite tough to capture the perfect moment, but we believe you can do it. Following our ideas to get unbelievable photos during the Christmas season!
1. In Action
A good photo should be captured in natural conditions, whether the subject or the shooting environment. It's easier to record your family's faces when they in an activity. So keep this in your mind and seize the Christmas time to act naturally. Maybe you can leisurely walk down the decorated street with lots of Christmas trees either towards the camera or from the camera. Stay ready and actively anticipate your happy smiles. Your perfect photo may be the no-pose or real-time images.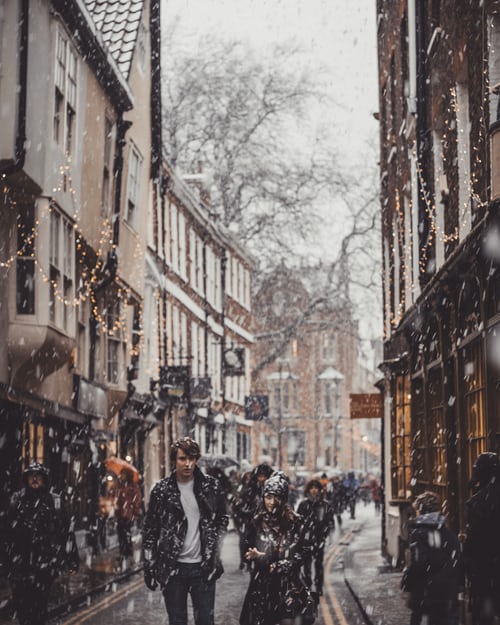 2. Opening Gifts
We well prepare extraordinary presents which are of memory value for our family members and friends. Then we expect what reaction they may have. Guess what you will react when you open your Christmas gift? Must be happy and filled with astonishment. Capture their looks of surprise the moment they open their special Christmas gifts. It is quite memorable to shoot those priceless reactions!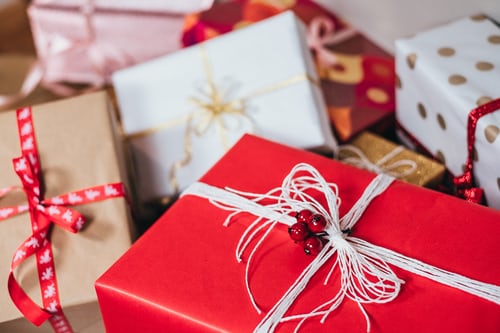 3. Use Christmas Props
Christmas props are indispensable elements for the Christmas season. They create a strong Christmas atmosphere. Prepare Santa beards, hats, wooden skewers, or antlers and red noses in advance. Be sure to stay away from classic smiles and normal expression. Get different with creative poses, be fun, and be silly. It is interesting to see big cheese grins, wry face, reach-out tongue and more. Those amazing moments must be your perfect Christmas record. Never hesitate to use these cute props during your Christmas party or with your friends!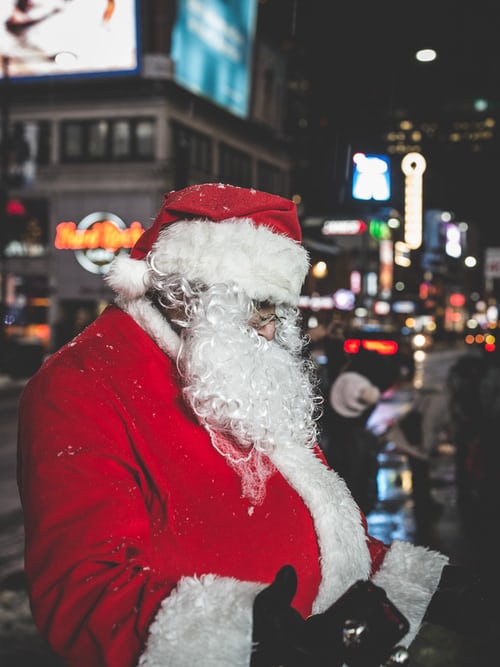 4. Seize the Romance
We always prefer to express our feelings on big days. Those are the special chances to announce our love. Never miss those important moments when your friends announce their engagement or kissing. Get ready to seize this romantic moment when a couple hugged during a snowy walk and keep in your awesome photo album.
5. Let It Snow
There are beautiful snowy days during the Christmas season. Get out with kids or friends, catch their surprising moments when the first snowflakes start to fall. Let the snow fall in front of the camera to create a natural effect! Just make sure no snow gets on your phone lens! If you don't want to go out, why not use Fotor's stickers to enhance and share your Christmas sentiments?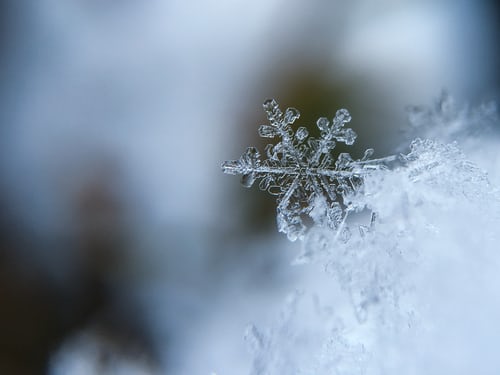 6. Utilize Right Light
Light plays an important role when shooting. You should never ignore it. If you're planning to create natural and warm images, use natural light and avoid flash. This allows the ambient light of the Christmas lights or fireplace to show up in your images and allows parts of the scene to fall off into shadow. But if you want other effects, just choose a proper angle to let the light pass through and arrive the right place that you want. Maybe you can also try Fotor's edit function to apply photo effects to get your intended results.
7. Close-Ups for Details
A picture of the classic Christmas ornaments or the Christmas lights can be a great image! You can put your photo's subject close to the camera to create a beautiful blurry background. It works very well in capturing more small details. Don't be afraid to get up close and personal to the small details! Just try to use a macro lens to get close to the Christmas bubble! And try to turn off flash to maintain the natural.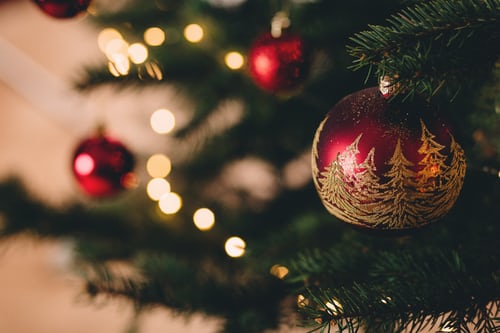 8. Prepare Fun Poses
Christmas is a yearly significant day. Why not leave some special photos that just belong to you guys. Discuss more creative and funny poses with your friends and family. Prepare props and costumes that you may need in advance. Then start to seize these unforgettable moments when everything is ready! It is an important opportunity to bring some giggles to your friends and family.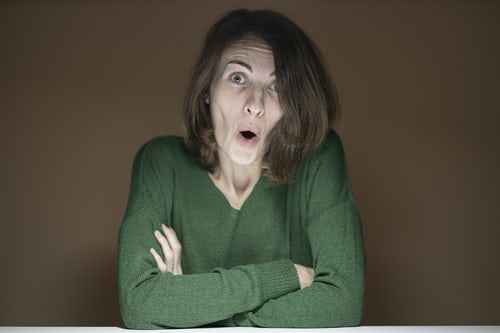 9. Try a GIF
GIFs (Graphics Interchange Format) are ideal for recording a series of interesting events in a sequence. Combining photos from those ridiculous and comical moments to make funny GIFs, they must be your family's favorite Christmas gifts. Be careful to those classic moments and record them instantly.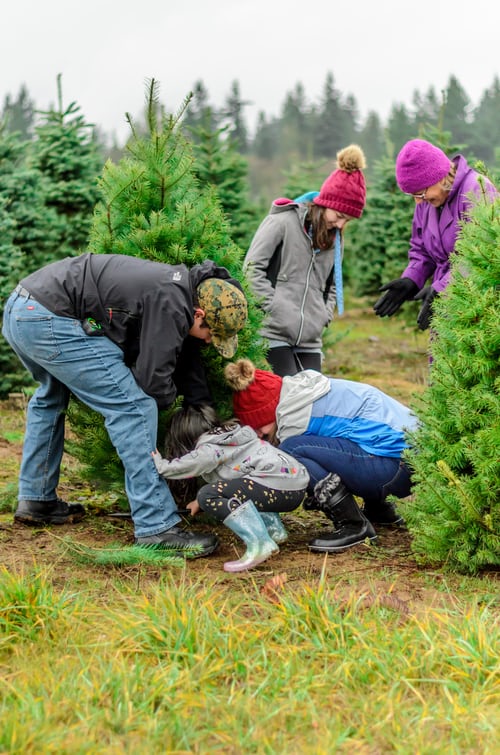 10. Use Advanced Editing Tools
Advanced editing tools always meet our needs to achieve perfect photos. You may need to adjust the photo's brightness, contrast, saturation, color temperature, or beautify the portrait to get an awesome image. Nowadays, there are lots of editing tools to choose from. Such as Fotor, Fotor provides various functions for you. You can adjust your images with it freely.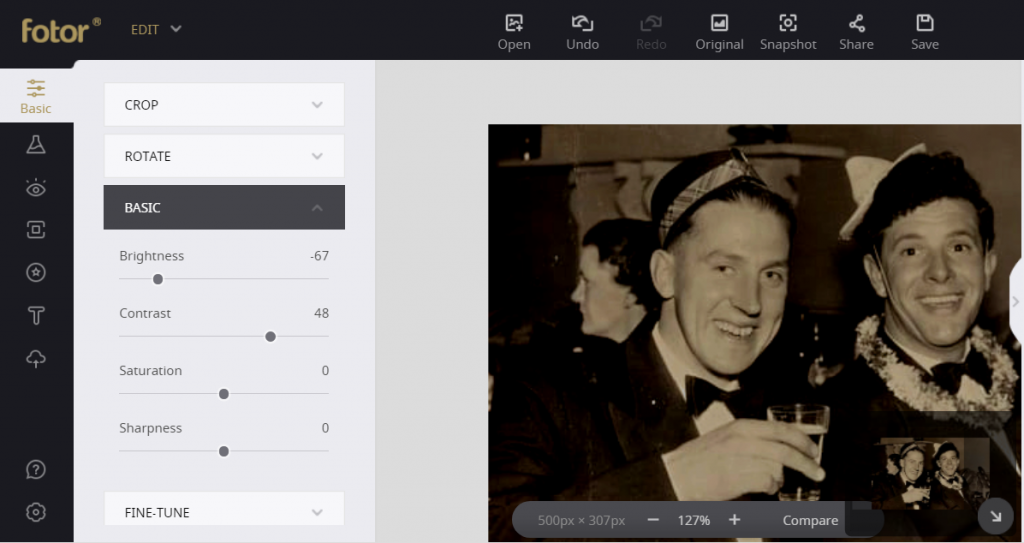 11. Family Tree
The Christmas tree is one of the most classic elements of Christmas. Why not use this idea flexibly to make warm Christmas pictures? Just let your family and friends to dress in green and carefully make a human pyramid. It will shape like a Christmas tree visually. It must be an extreme idea and makes your Christmas photo stand out.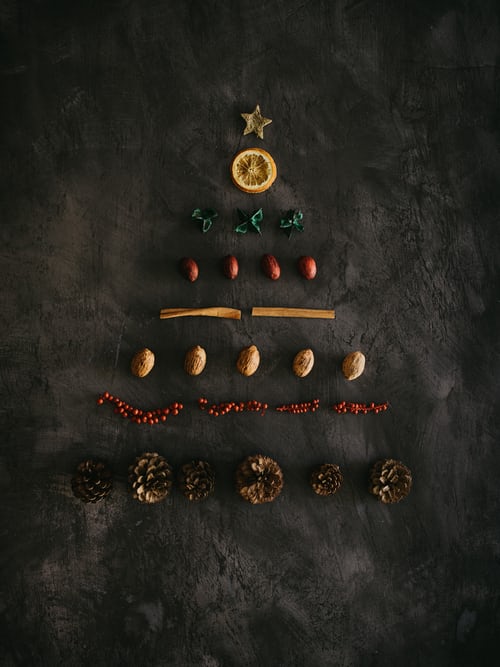 12. A No Humans Way
If you are tired of recording family portraits, why not abandon this usual idea? It is time to try something unusual! Capture your special family members! Your cute furry cat, or loyal golden retriever. Just put them next to the Christmas tree and you can get a very amazing picture. Seize their unique reaction, show them on your Christmas cards this year. We love these out-of-the-ordinary images!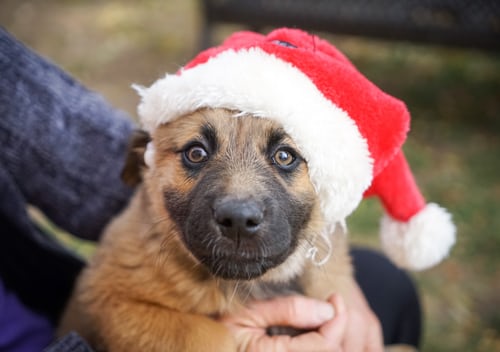 13. DIY Family Christmas Portrait
Are you not satisfied with normal images? Do you want to do something different and bring the family a strange feeling? Just have a try! Bravely apply your creative ideas and take advantage of some editing tools to DIY your family Christmas portrait! You can add a Santa sticker in the middle of your family or put some starry bubbles around you.
14. Keep It Simple
Simplicity is a distinctive Christmas photography idea. No one requires you must stick with a Christmas theme when you take photos. You can try simple style to differ from others. Just choose a simple theme randomly, without other redundant decoration and powerful colors. Keep it simple, just record the moments when your family and friends are together. These images can also be warm and attractive which must distinguished from photos with strict Christmas themes.
15. Christmas Card
You mustn't miss a meaningful Christmas card made from your Christmas photos. Figure out what elements you may need for an amazing Christmas card in advance. Keep this in your mind and naturally capture what you want. When all materials were ready, utilize your creativity to DIY stunning Christmas cards for your loved one. You can glue some images together and then write some special words on. Or you can clip your subjects and stick to clean background. It is really an interesting craft activity.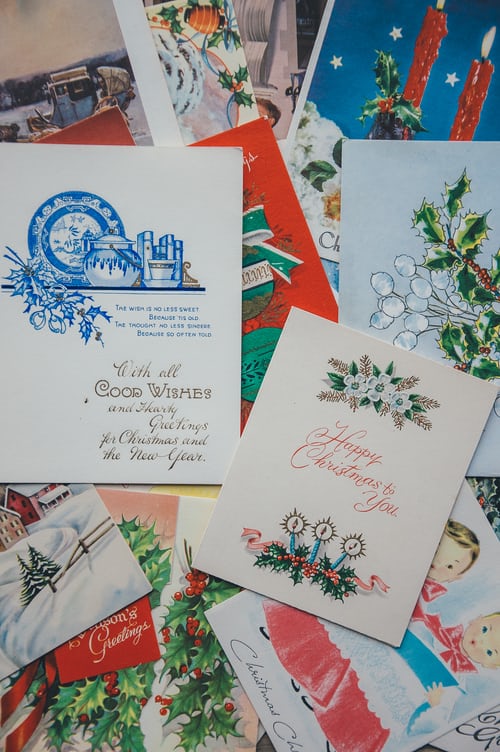 16. Consider Creating a Collage
You capture too many classic moments and feel it difficult to share or select your precious pictures. Rather than posting 18 individual photos, consider making a collage. It is more convenient and easier to share collage on our social media like Facebook, Instagram or Twitter than cluttering up multiple images. If you don't have place to collage and have no idea about collaging, our fotor.com may be your first option. We provide various collage templates for you, you can design your collage base on these professional templates. Just have a try, don't hesitate!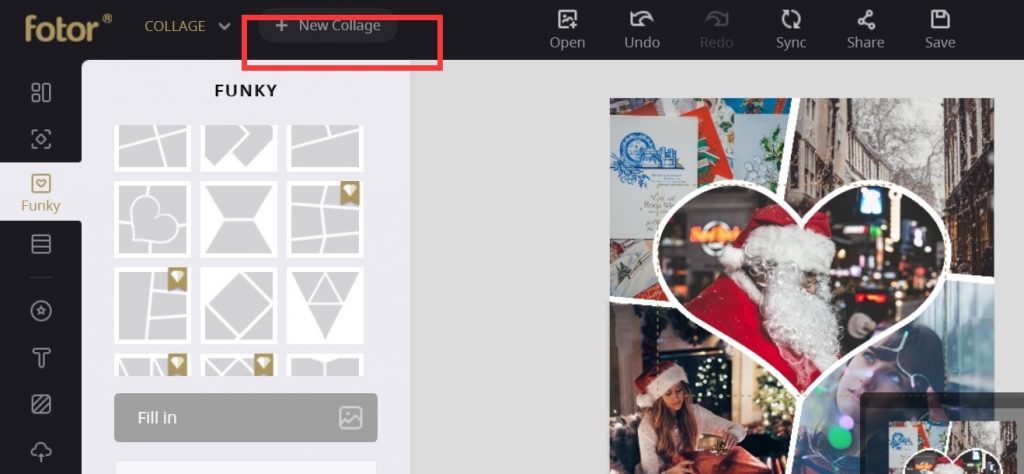 Part 3: Some Basic Tips for Photo Editing
Following those basic tips for photo editing, hope they can work!
Know basic knowledge about ISO, Aperture and Shutter speed before taking photos.
Make some contrasts and design some unique details.
Download editing APPs to apply different effects.
Don't overdo it. Just do some subtle adjustments.
Don't delete your original file. Save your edits separately.
Part 4: Christmas Photo Tips Conclusion
If you plan to design meaningful gifts for your family and friends, do not hesitate to use these awesome Christmas photography ideas. Capture warm and classic moments to compile Christmas images in photo albums. Edit your pictures for more details with your holiday stories, party themes and special actions. It is a time to take your perfect family photos to share with your friends and family proudly.
Just remember one rule: the most important thing for Christmas photos is to have fun! Hope our Christmas ideas can inspire you more creative holiday photography! Get your camera and festival props ready!
Wish you Merry Christmas and Happy New Year!
---
Related Posts :
Leave a Reply :