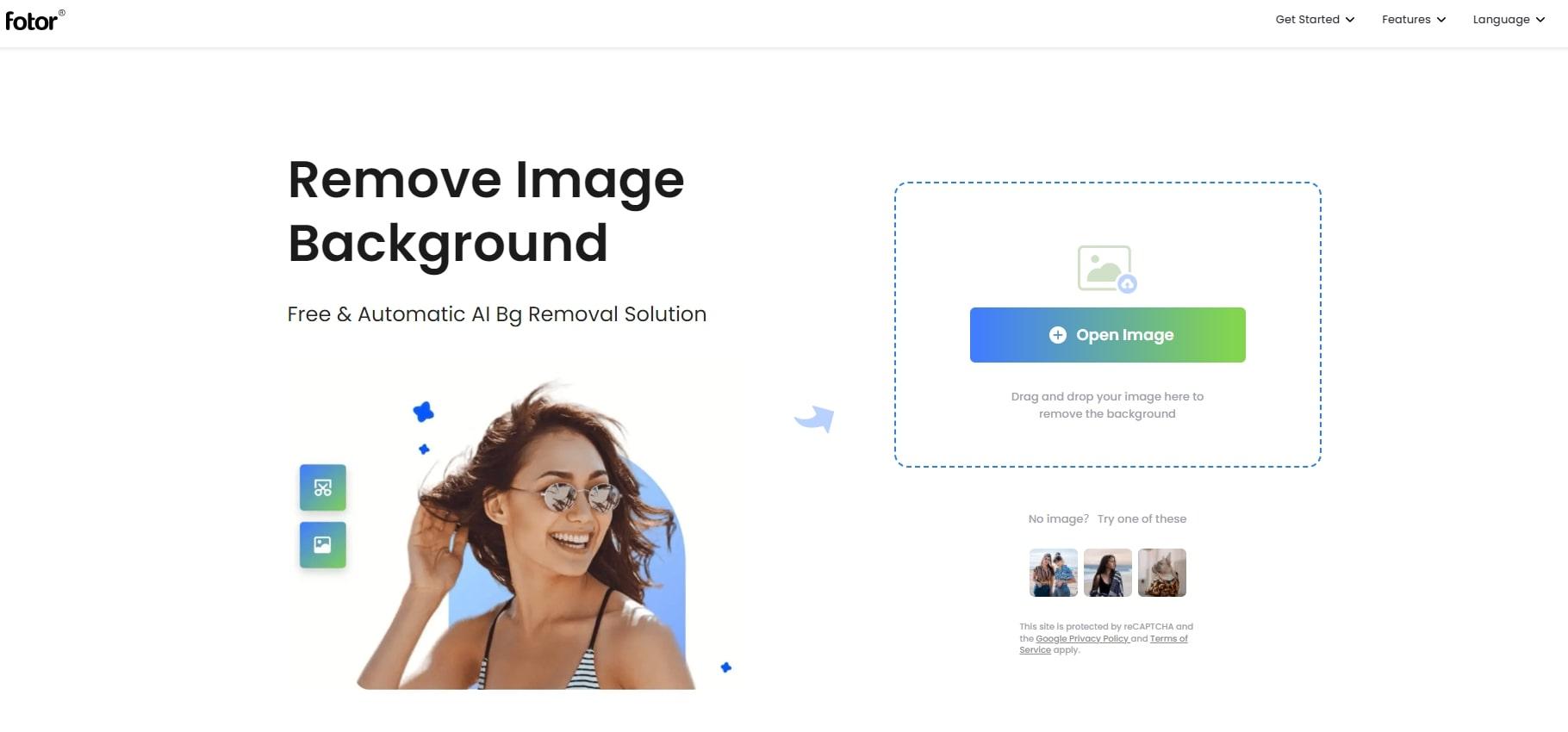 Fotor is an all-in-one photo editing and design tool. It is definitely the best alternative to remove.bg. It even surpasses remove.bg in terms of free background removal. It has the AI one-click background removal feature of remove.bg.
What's more, it provides you with a variety of background image templates for different scenes. In terms of colors, Fotor offers you more colors option than remove. bg. You can turn your ID photo into white, red, or blue. Or you can turn your product photo to whichever color you want. Also, Fotor sovles the problem of remove. bg has. For example, small interface for manipulating pictures for editing. This may make you miss some details! And Fotor offers you a perfect size!
Rating: ⭐⭐⭐⭐⭐

Pros:
Easy-to-Use
AI supported
Free
Professional remover features
Cons:
Large pictures may need to wait for a while.
How to Remove Background with Remove. bg Alternative Fotor
Removing the background in Fotor requires only one click. Follow the steps below to remove the background without losing quality:

Upload your image, then you will get a transparent background image.
Use the Eraser. Retain the part you want or remove the part you don't want to perfect your image.
Download it in JPG or PNG.
Besides background remover, Fotor also offers you background color changing option, bg editor, transparent background maker, background shadow adding, etc. Perfect for removing background from car image, real estate images, product image and so on!
Removal AI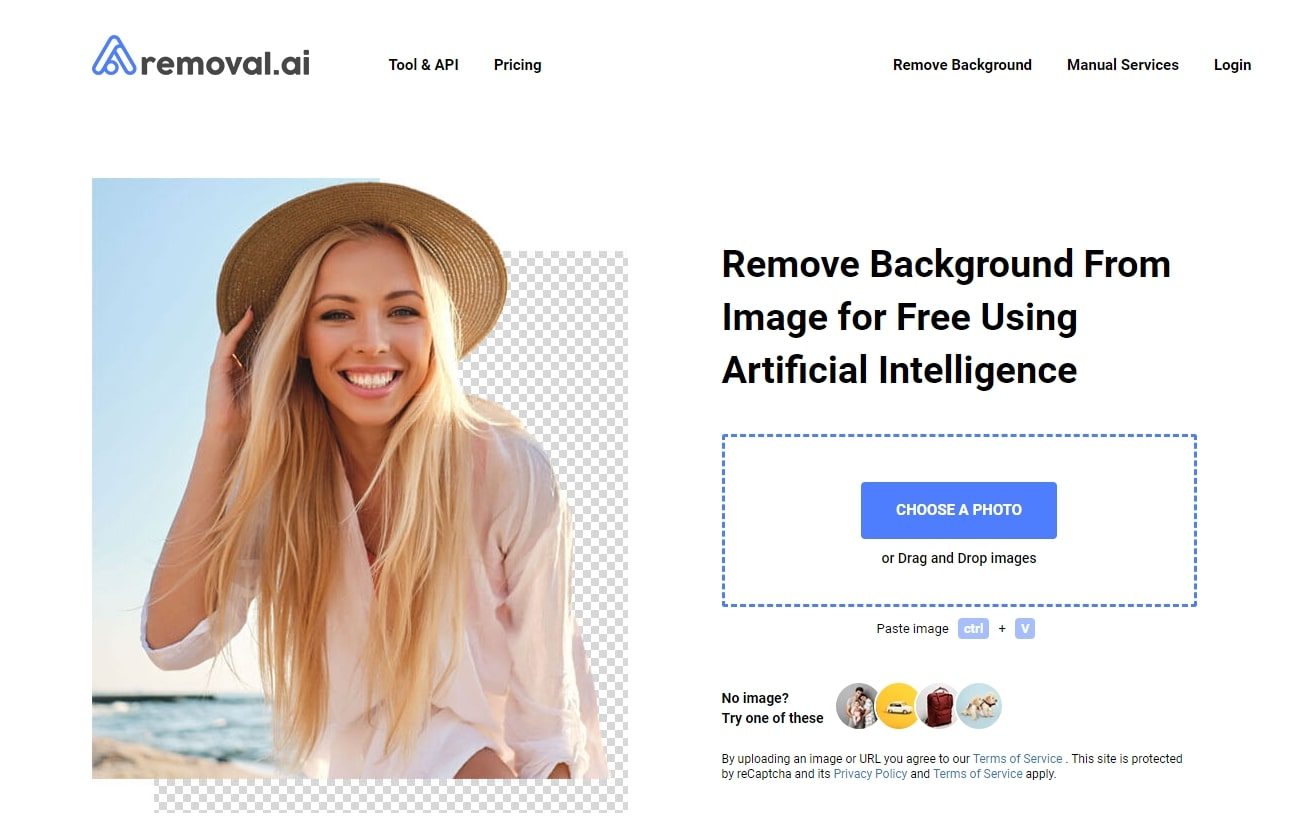 Remove AI is a specialized background removal tool. Powerful AI algorithm support makes removing backgrounds fast and high quality. It provides you with the option of noise reduction. And it ensures the details of your images while removing the background. In addition, you can customize the size of your image after removing the background. What's more, you can choose the size template it provides you. Facebook size, Instagram size, etc are available.
Rating: ⭐⭐⭐⭐
Pros:
No professional skill needed
Brief interface
Cons:

Full-resolution images need to pay
PhotoRoom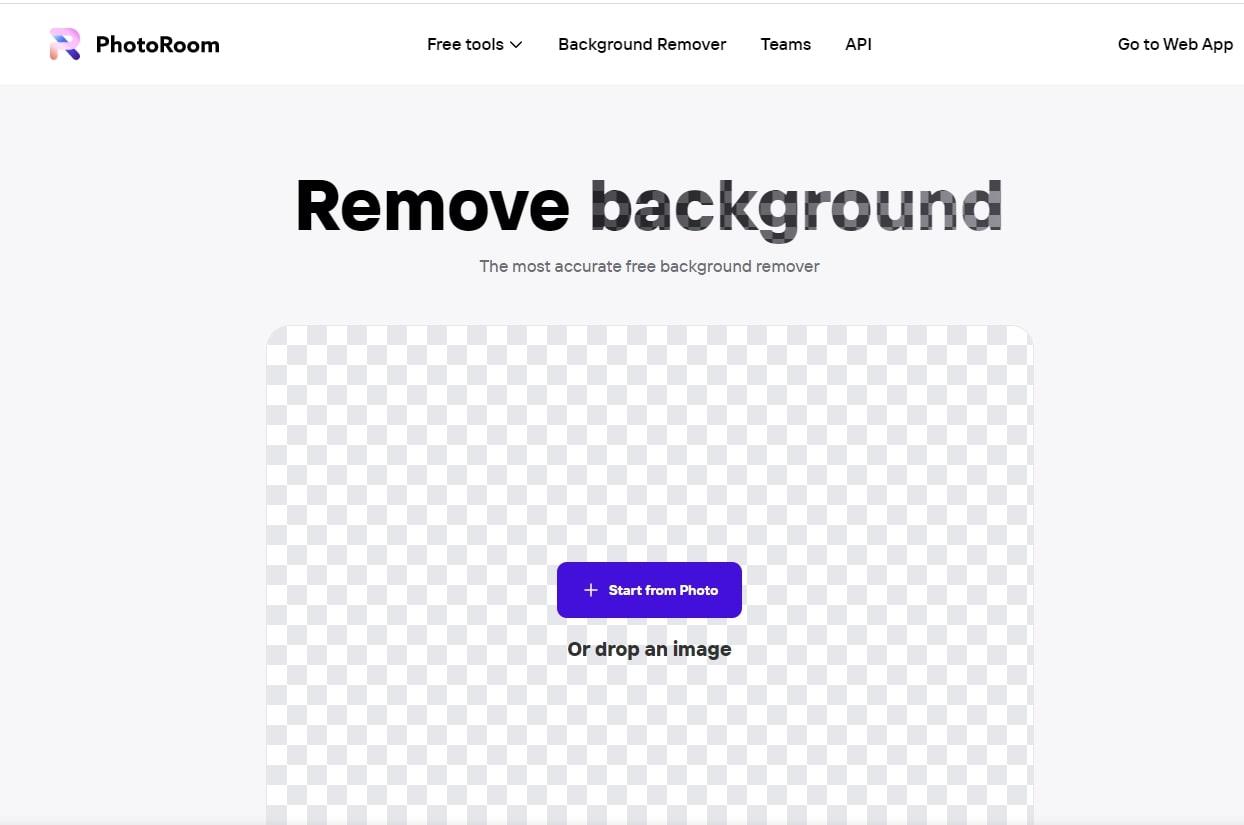 PhotoRoom is a very popular online background removal tool. Its background removal interface is particularly simple but attractive. Upload the image and you will get a transparent background image. It offers a color toolbar above the image. This allows you to change the color of the background with one click. It also provides you with different categories of background images. Festive, minimalist, and so on. Perfect for removing bg of your product images and adding a new one.
Rating: ⭐⭐⭐⭐
Pros:
Free
Simplified process
Cons:
High Definition export requires payment
Slazzer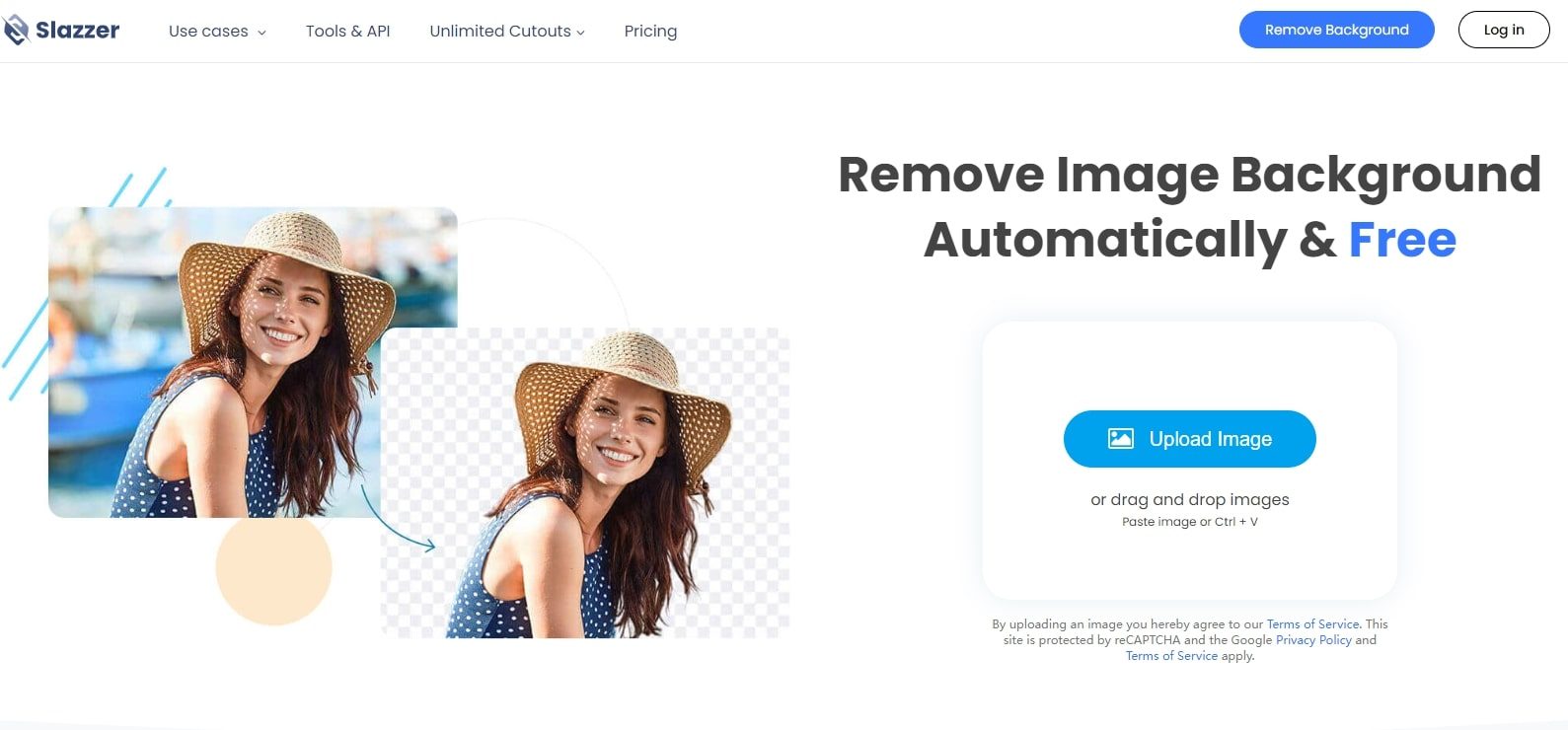 Slazeer is one of the best remove bg free alternatives. It has similar background removal features to remove.bg. And it provides you with a huge collection of background images. Suit for many different scenes. Skyscrapers, bridges, seaside, etc. You can also blur these backgrounds.
Rating: ⭐⭐⭐⭐
Pros:
Focus on the background remover feature
Details ensured
Cons:
The background picture templates may be a little unnatural
Unscreen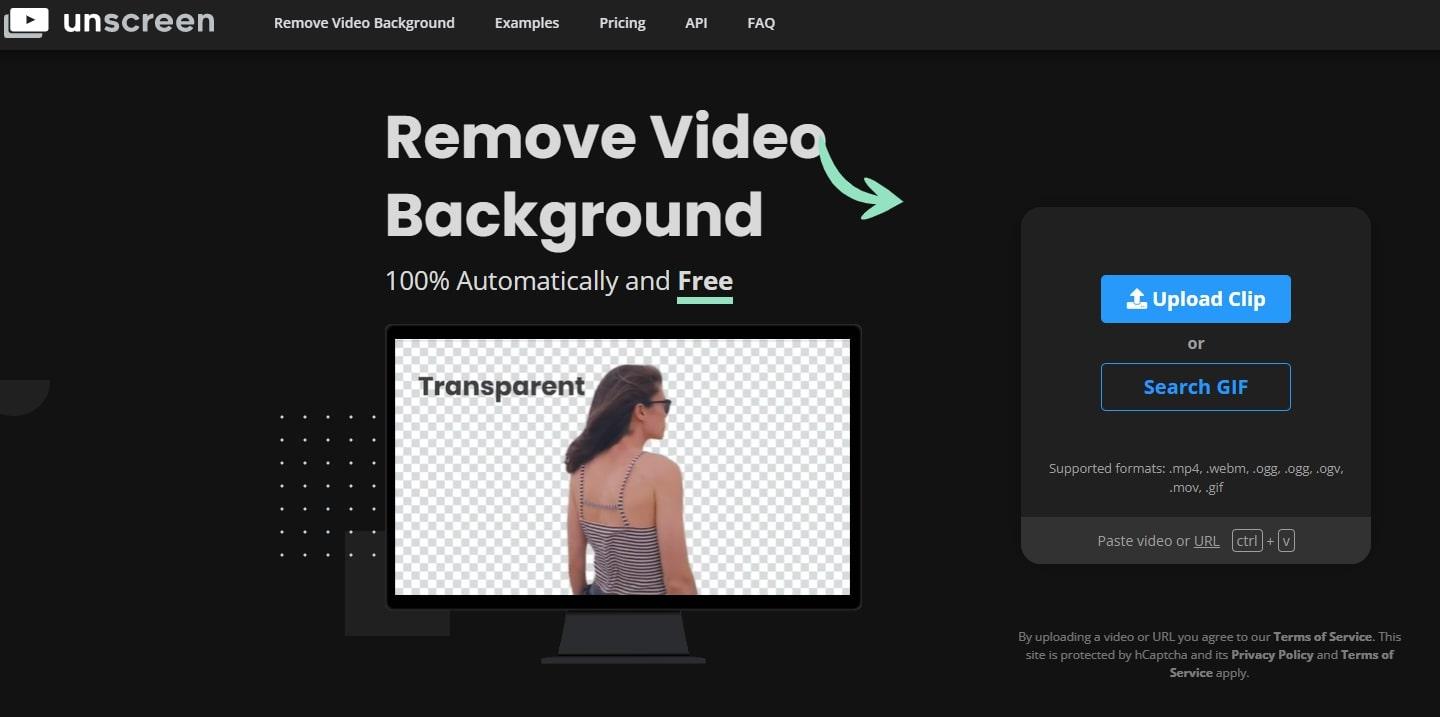 Unscreen is one of the powerful Remove.bg Competitors. It focuses on video and gif background removal. With it, you can record your footage anywhere. And then simply remove the background. It doesn't require tedious steps or professional skills.
Rating: ⭐⭐⭐⭐
Pros:
Time-saving
Cons:
Cost some loading time
Why Fotor Can Be the Best Remove. Bg Alternative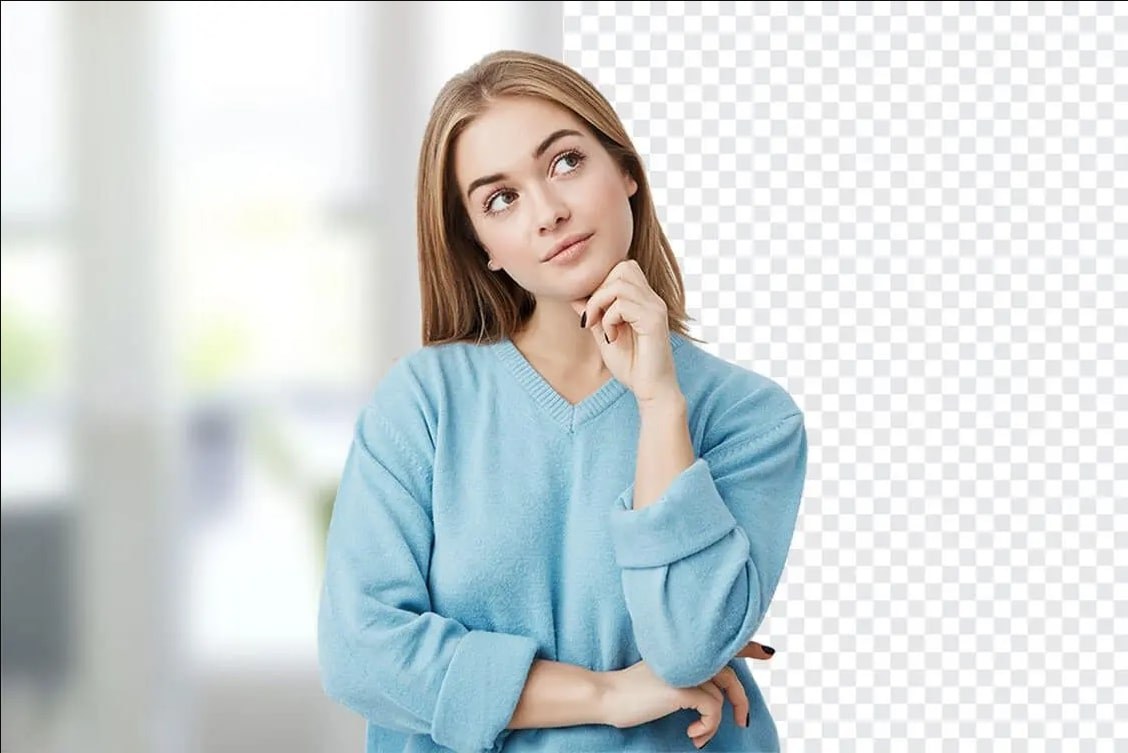 1. Price
Free Trail: Fotor vs. Remove.bg
Fotor: Free trail.
Remove. bg: Just 1 free credit=1 Image
Fotor supports more images trail.
2. Editing After Removing Background
(1) Fotor: 22+ basic background colors vs. Remove. bg 19 basic background colors
(2) Enhance Photos: Fotor ✔ vs. Remove. bg ✖
After removing, you can try 1-Tap enhance to beautify your photos in Fotor. Save your effort and time. While remove. bg doesn't offers photo enhancement.
(2) Add Text: Fotor ✔ vs. Remove. bg ✖
Fotor allows you to add text after removing the background. You can add some description or important information to your new image. Making it more eye-catching. While remove.bg does not have this feature.
(3) Add Filter: Fotor ✔ vs. Remove. bg ✖
Add a variety of filters to perfect your images. Fotor can make it. While Remove. bg does not support it.
(4) Portrait Editing: Fotor ✔ vs. Remove. bg ✖
Red-eye remover, blemish remover, photo reshaping, teeth whitening, etc are available in Fotor. While Remove. bg has no these kind of tools.
Conclusion
In this post, we introduce the 5 best alternatives & competitors to remove.bg. We have also compared the focus of each tool for you. Fotor offers background removal similar to remove. bg. And more photo editing features to make your pictures perfect. Explore more about Fotor!