Professional pictures on your profile or your business website would draw attention from both employers and clients. As a result, you could gain new opportunities of work and expand your business network.
And you could apply professional photos to your profile, avatar, business website or other occasions, too. However, to hire a professional photographer is really expensive and to contact with one and let him or her to come is time-consuming, too.
Sometimes, you may find professional photos taken by others may not match the expectation of yours. So just master the skill of professional photo shoot and learn how to take professional photos on your own.
This blog will help you know how to take professional pictures, let's have a look!
Tips to Choose Best Camera for Professional Photography
To get the best results and make a photo look professional, a proper gear should be taken into consideration. An expensive one with advanced accessories would help your photos look more stunning, but the one cost at a moderate price is able to offer you a gorgeous picture, too. Therefore, you don't have to pick one that is super expensive
The lens of the camera is important, too, because lens changing could help you alter the style of the pictures you take. And an adjustable lens is a good choice when you have your professional photography at different locations.
To hold a heavy camera is an exhausting job, so a quality tripod for a steady shot is quite important to get professional photo shoot.
Choosing a camera with both automatic and manual settings. Relying solely on the automatic setting would lag you behind in taking professional image. While the diverse settings could offer you the flexibility to tackle with different situations.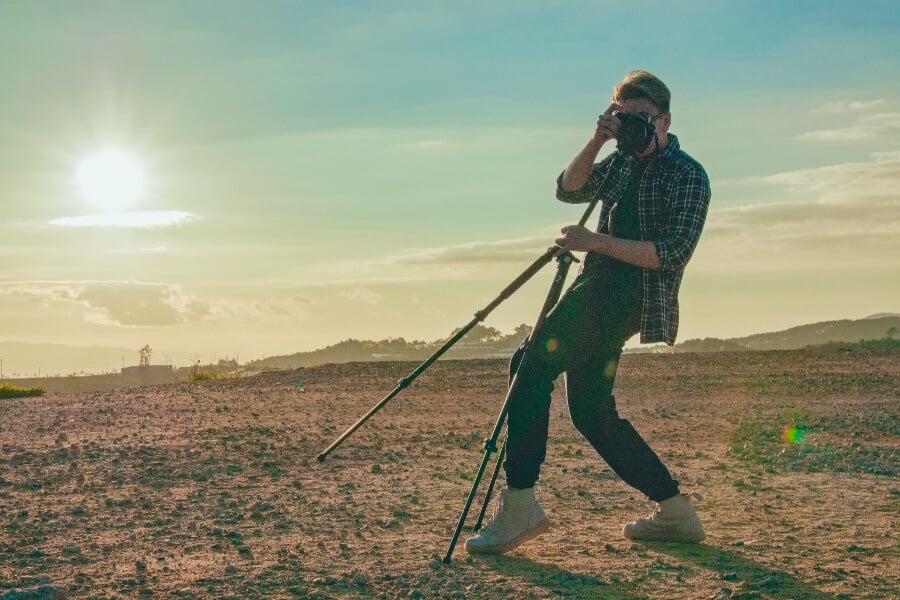 Have a Deep Understanding of the Subjects in Professional Photo Work
Each picture carries a unique photo shooting meaning, so to express the meaning is a clear way, you'd better understand the main subjects you are going to shoot to improve the professional level of your pictures.
Different subjects is like a protagonist in a movie and the approaches to shoot them would vary as they change. When you shoot an animal, the approach you apply would be different from that of a human portrait.
So according to different subjects, you should keep in mind a specific purpose and goal. Then you could know how to frame and light as well as professional photo poses.
Grasp the Basics of the Composition to Make Pictures Better Quality
To take a perfect picture, the layout of your subject is also pivot. Because the method you choose to frame the subject differently would bring the most appealing part of your professional photograph into your view.
This blog will tell you how to set a proper composition to make a photo look professional.
Choose somewhere without any obstacles
The composition of the professional pictures refers to the frame of everything included in it. So just clear all irrelated elements would weigh a lot for taking professional photos.
Select a proper focal point
After understanding the main subject of your professional photograph, and the core of the photography pictures you wish to show would be crystal clear in your mind. Then just shoot this core to give it a strong focus to catch the viewers' attention.
Shot with the rule of Thirds
In addition to consider the main subject as the focal point, there is another rule for you to frame your professional picture. That is the Rule of Thirds. This rule could emphasize the focal point and clear all unrelated things off center to make a photo look more professional.
It's just like to take the picture as a cross board, and divide it into three sections both vertically and horizontally. Then just put the main subjects along the line with one part of it put on one of the intersections shaped by the cross board.
This rule would make the core and background more balanced.
Apply leading lines
To emphasize the focus of your professional photos, leading line is a good way to guide the viewer to the focus. Just shot other elements of the professional photos up to form straight lines and these lines would lead to the main focus. The visual effect of this pic is rather professional!
Use Bokeh effect to show the focus
Bokeh effect is a kind of blur effect. When you wish to show the main focus, you could apply this effect to the surrounding elements while keeping the main subject clear. The visual effect would be quite amazing to show your professional photos!
Find different angles and distance
Remember not to shot the subject directly on the face, for this way would make the photos look normal and flat without any specialty and meaning.
Try different angles and distance to take professional image. And always keep your goal of shooting in your mind.
Shot pictures from above and a little bit far would make the subject look smaller. While to shot it below would present its strength over you. These are normal angles for taking pictures. You could always think out of box and put your idea into practice to find a perfect angle. Then a professional picture would come out.
Show depth
A professional photograph would usually convey certain degree of depth. Without depth the photos taken would be boring and meaningless. To create depth just means you should shot it with the sense of layers including foreground, medium and background.
When shooting a landscape, you could consider the layer of the scenery and to set the tree, water and mountain among different layers instead of just show them on the same horizontal line. Then the depth would take shape. And this is an important factor of learning how to take professional photos.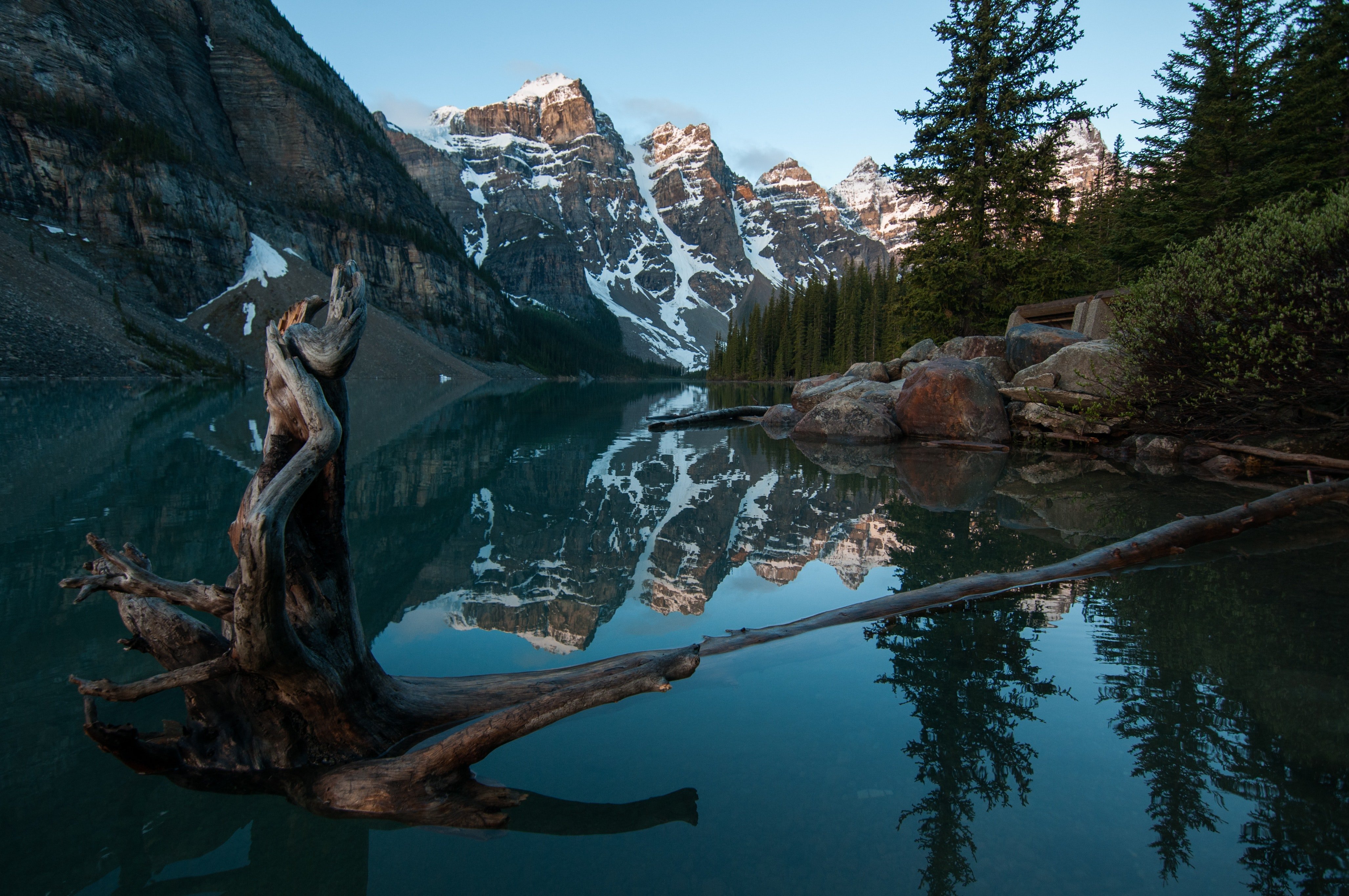 Adjust the Light Properly to Take Professional Photos
The light for shooting pictures is rather important to take professional photos, so make sure to have proper light that match the tone of the mood of the pictures.
The most basic part is to have enough light that could show your pictures clearly to viewers and make sure every detail of the subject could be recorded under such light.
Remember to avoid too harsh or too dim light, for harsh glare would cause exposure while the dim one would make the subject blurry. Both situations would not help you succeed in taking professional pictures.
But you will find it's difficult to catch proper natural light. This is the time you should turn to some lighting equipment such as Light Reflector, Flashes and Diffusers.
Light Reflector would be super helpful when the light is dim. And it will not cost you a lot, for the price of it is around 20 dollars. And the reflector could reflect quite a lot of light that is bright. What's more the black cover of it could remove light from your subject.
In this way, you could adjust the light to proper status to make your pictures look more professional. And you don't need to waste time in waiting for the golden hour to pick the proper light.
Besides, camera flashes and diffuser are good at adjusting light, too. These tools take an important part on how to take professional photos, for they are able to help you lead the light to the subject instead of letting the light splash without direction or blast directly on the scene. So just pick one when you wish to soften the light!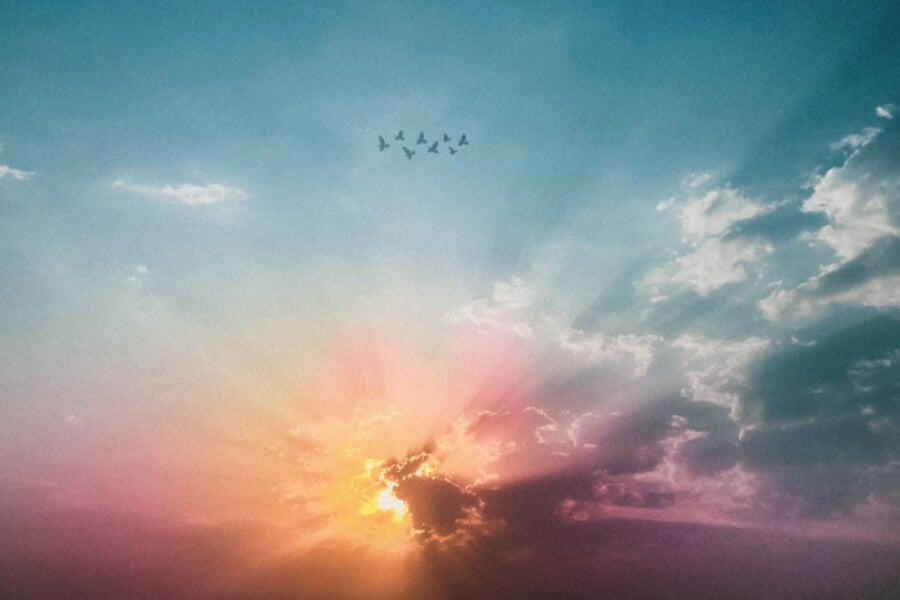 How to Take Professional Photos of Yourself with Iphone
Besides camera, iphone is also a great equipment to take professional photos for your headshot, especially for occasions on how to take good pictures of yourself. Here are the tips!
Firstly, just take out your iphone and turn on the selfie camera and set your iphone into a position you want and set it in the mode of portrait. And then
Choose the self-timer option to delay the time of shooting, so you are able to make professional photo poses as you desire. After that, just pose as you want!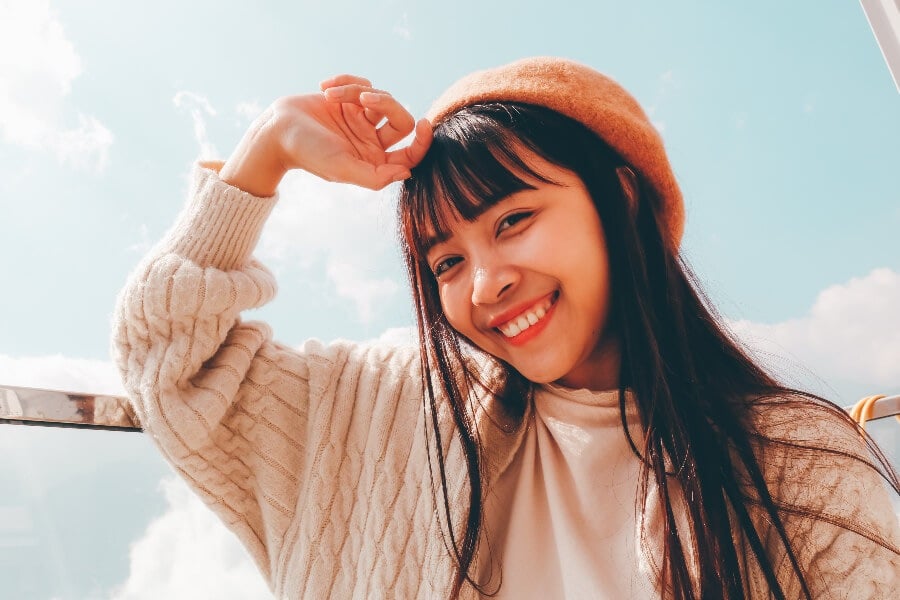 How to Take Professional Work Pictures
Professional work pictures play a crucial part in your career hunting. Professional photos on your profile would become a specialty in drawing the employers' attention. This would offer you a higher potential of gaining interview opportunities.
What's more, if you are already an employee, professional photos taken for your job website would also show your distinction, and get the opportunity of position promotion.
You could choose a camera or iphone to have a shot. You could both take a selfie or find a friend to take photos for you. And remember to dress professionally and pose professionally!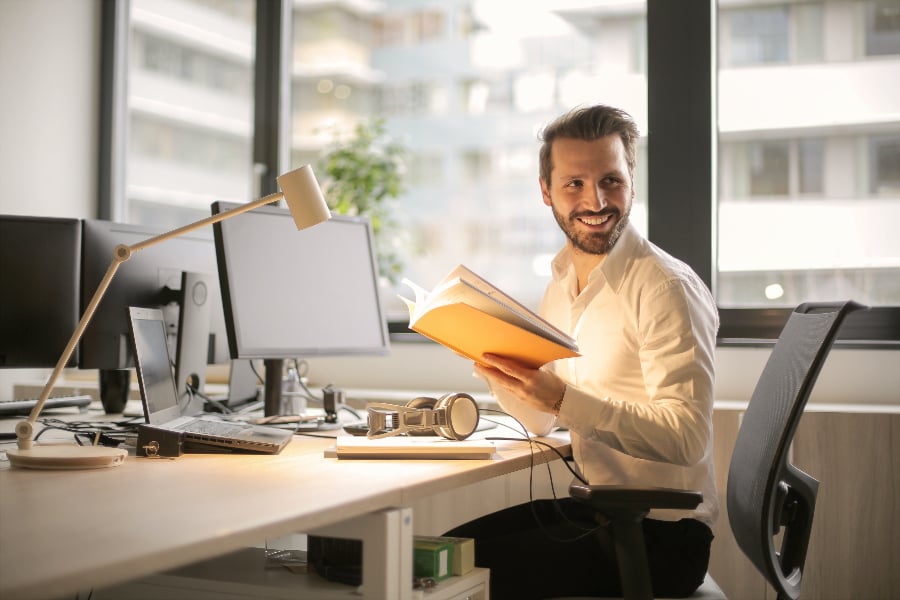 Edit Good Pictures to Make a Photo Look More Professional with Fotor
Shooting is one of the crucial steps on how to take professional photos. In order to make a photo look more professional. And there are a lot of photo editors online. But you have to spend extra time to learn some professional knowledge on how to get professional looking photos.
But our Fotor has everything for you to get professional photos taken and edit them to get professional photography pictures.
When you find the light is not proper, fotor could fine-tune the hue and enhance photo properly. And you must find it hard to go to different locations to take professional pictures. This way is both time and energy-consuming.
Don't worry, Fotor's Background Remover could help you remove the original background and change whatever settings you wish to match the professional photos. What's more, there are a lot of templates for you to add to make a photo look more professional and natural!
To create the blur effect to lead the focal point, Fotor's motion blur effect will help you to achieve the same effect, too.