How to make a shopper have a view on your shop and buy products at your Etsy store instead of other massive etsy shops?
The first thing must be related to the product photography. Stunning product photos with texture and details would earn an edge over catching the clients' eyes and letting them make an order voluntarily.
So how to take photos for etsy? Following us to know more!
How to Take Photos for Etsy with Camera
A good camera for product photography of etsy shop is what you need to consider in the first place. Choosing the best camera for Product photography doesn't mean you need to select the most expensive one, because one at a moderate price can offer you many features necessary for a great shot. Here are some types you could have a try.
After choosing the best camera, you could also know some professional tips on how to take good product photos for etsy!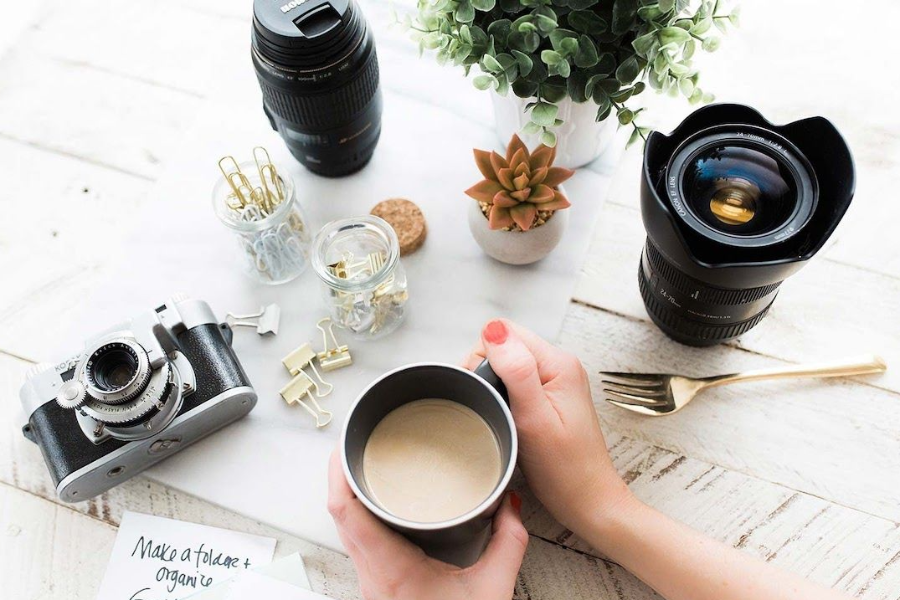 Camera
The first one is Compact Cameras. It is portable with a fixed lens. This operation process of it is really simple, which would save you a lot of time on handling difficult procedures.
Another one is called Bridge cameras. This camera bears manual controls for shutter speed and aperture adjustment, large zoom range and viewfinders. All this could offer you a good experience on etsy product photography.
Besides, Mirrorless cameras boasts a fast shutter speed and continuous shooting speed. This camera would provide you with great etsy pictures.
In addition, DSLRS is the best choice if you wish to change lenses according to different Etsy photos to be taken. And the manual control over it can make the learning curve steep, too. This would make the listing images for etsy more stunning!
In addition to cameras, the accessories needed to be taken into account for how to take good product photos including lenses, tripods, remotes, triggers.
A good lens could help you focus the light and lead it to the camera sensor. This would provide you with high quality etsy pictures.
And a tripod for your camera would give you steady photos with sharp etsy image.
Remotes would be super helpful in terms of taking steady product images for etsy from a distance.
Shot with different types
Different types of photos could offer the shoppers with diverse facets of your products presented at etsy shop. So it's necessary to know what types of shot you could choose and how to photograph photos for etsy within different types.
Studio shot is one of the choices. And it means to take product Photos for etsy in a studio with a lot of light. This way would offer you pictures with high-definition. And then shoppers would see clearly what your products are and find the products that suit their taste.
Another one is lifestyle shot. This kind of shot presents the clear using situations in daily life. And this would give clients direct visual experience of the products and help them to decide whether to make a purchase to meet their needs in real life. Then you would grasp the knowledge of how to take good pictures for etsy.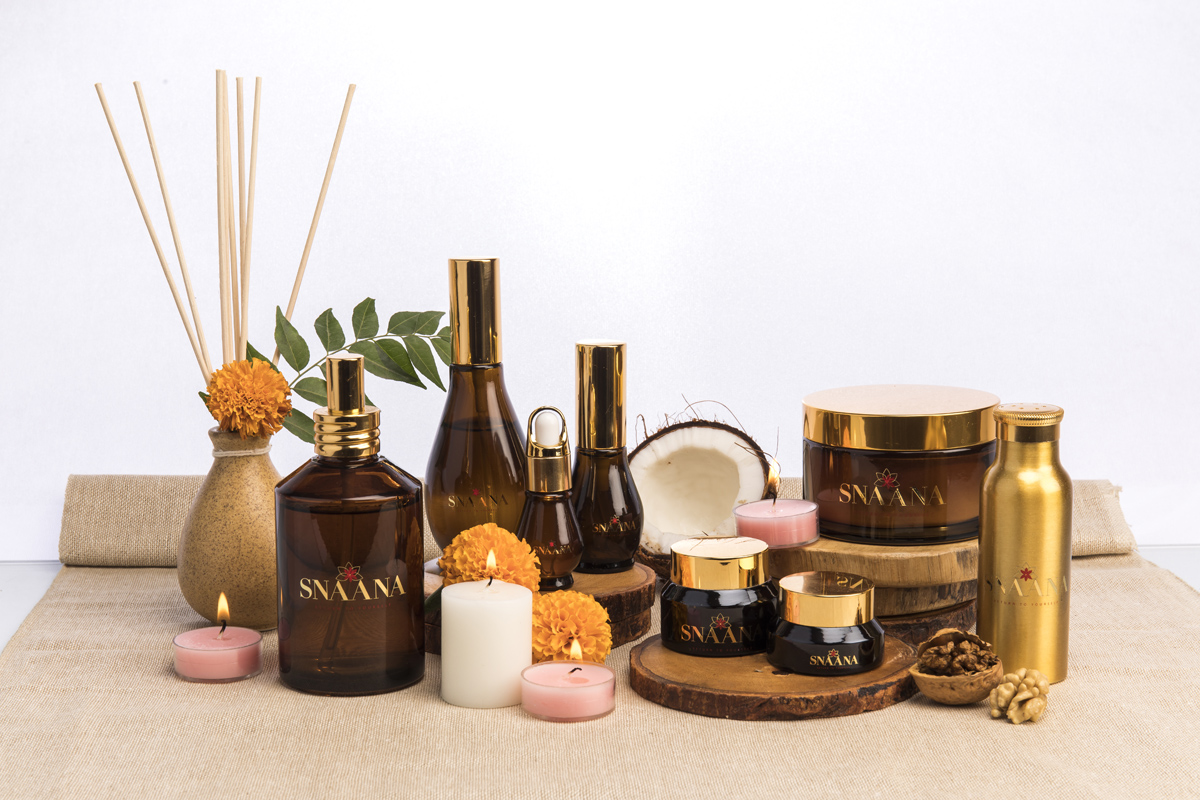 The third one comes to the scale shot, which shows the exact size of the etsy products visually. And this way would help make a perfect match of the size with the expectation of the clients. And this shot would show etsy listing photo size, too.
Detail shot just includes every aspect of the etsy product. This includes the close-up shot, which would record the quality and texture of the products and other crucial details such as the surface of a purse or the light of a necklace. This would help clients to find the stunning subtlety of etsy products.
Group shot matters a lot when shooting products that are sold in a multiple way. And this way could show the variations of one product and help clients to choose one they like best.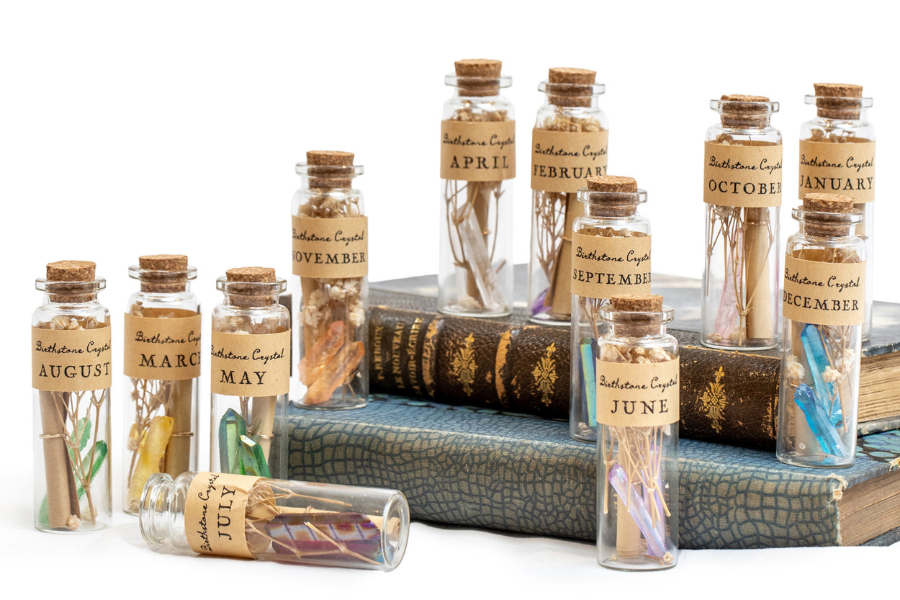 Packaging shot is also valuable for the clients who would buy something on etsy as presents to send to friends or parents. This time the packaging matters a lot. And a good shot on the package would definitely influence the clients choice- making process.
Besides the shot for the products themselves, a good shot for the process of making it shows the materials and quality in detail. This kind of pictures would grab attentions from clients who put the quality of the products first.
After knowing different types of how to take product photos for esty, you need to make a plan for what type you are going to shot. Then to prepare the materials you need to gather accordingly.
Match the Background with Etsy Products
When knowing how to take pictures for esty, the surrounding environment would be shot, too. Thus, a background that can complement or highlight the products you take would be preferred. And this usually includes the backgrounds of white or grey color. And the materials of the background can be varies from seamless rolls to smooth fabric.
You could choose specific locations as the background, too. And this way would show the specific context of the products used in daily life. And then clients would get direct visual effect of the products for daily use.
Adjust the Light Properly for Different Etsy Products
Lighting is an essential part for good products photography, for a good lighting could show the detail and texture of the products more clearly for clients to watch.
Firstly, you could apply the natural light properly. You may find the natural light not always suitable for taking product photos for etsy. This is the time you should appy some methods to adjust it to match the products.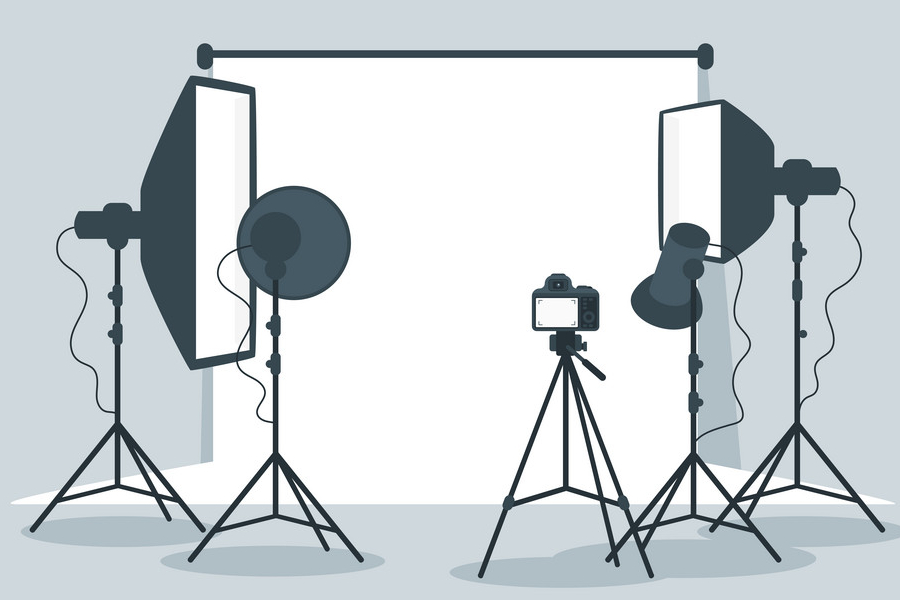 Applying natural light
When taking product photos outdoor, you should avoid harsh light, because it can cause a lot of shadows.While when you take it indoors, you could capture the natural light a few feet from a window. When the light is harsh, you could apply some tools such white quilt sheet to cover the window. Then the light would be diffused.
Applying artificial light
Besides, you are able to apply artificial light, too. With artificial light, you could control the light without waiting for the golden hour to come or avoiding harsh natural light.
Box light is really helpful when the light is not strong enough, because it can avoid the shadow caused by the single spotlight lamp. And this would provide your photos with good light and high quality.
Make good etsy picture frames
A good composition for product photography at etsy shop would offer a good visual effect. Here are some tips to frame the shot.
Fallow the rule of Thirds
The rule of thirds means to divide the frame into three parts both vertically and horizontally. Then just shot the products by placing them on the intersections. This could naturally draw attentions from shoppers' attention.
How to Take Product Photos for Etsy with Iphone
In addition to cameras, iphone is also a good equipment for you too. This way makes the product photography process more convenient. Here are some tips for you.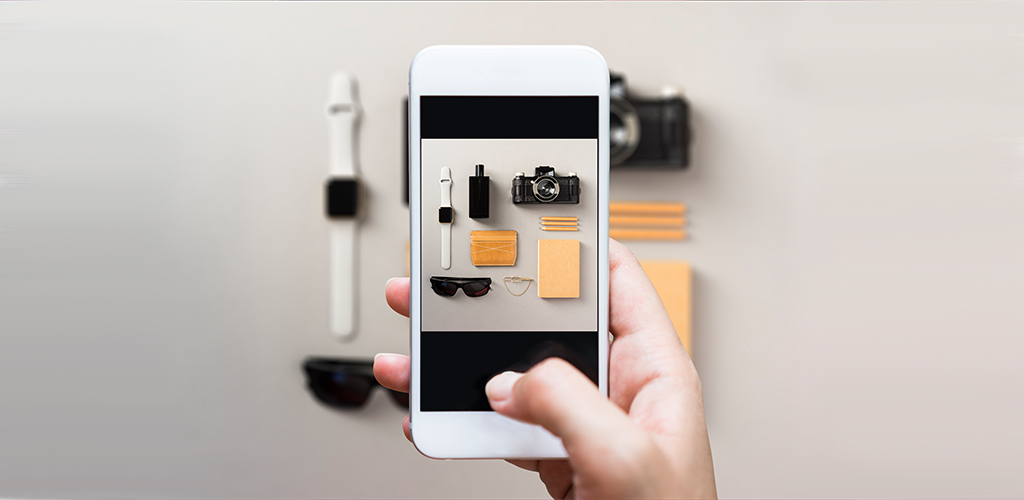 Choose the Smart Phone with a Good Camera
Firstly, you need to choose a smartphone with good camera. The one with Pixel 3 or more would be better. And when you take etsy photographs, you should get enough light form natural light or artificial light mentioned above. And fallow the rule of thirds, too.
How to Use the Phone to Shot
Set the white balance
Make a tap to the focus on the white background to set the white balance.
Open the grid
This grid will help you frame the product photos for etsy and fallow the rule of thirds easily.
Avoid zooming
Zoom Pictures would make the photos have lower quality.
Apply the camera on the back only
Shot with different angless
When you shot product photos, trying to shot with different angles could come up with great effect. Here are some tips for you!
Shot with low angle 
you could place the phone below the eye level. This would make the product gain dominance over other things. Then the products would be highlighted.
Shot with Eye Level 
This is the angle usually applied in photo photography. This is an angle to establish a sense of neutrality between a product and its surrounding environment.
Shot from ground level
This angle means placing the iphone at the lowest level as the ground. This angle would build the tension of the product and catch the clients' attention.
How to Edit Photos for Etsy
To know how to take photos for etsy products is not the last step. To get the best etsy images, you should edit them on some photo editors. And Fortor - the Best Online Photo Editor would be the best choice for you!