12 Smart Marketing Ideas for Non-Profit Organizations
---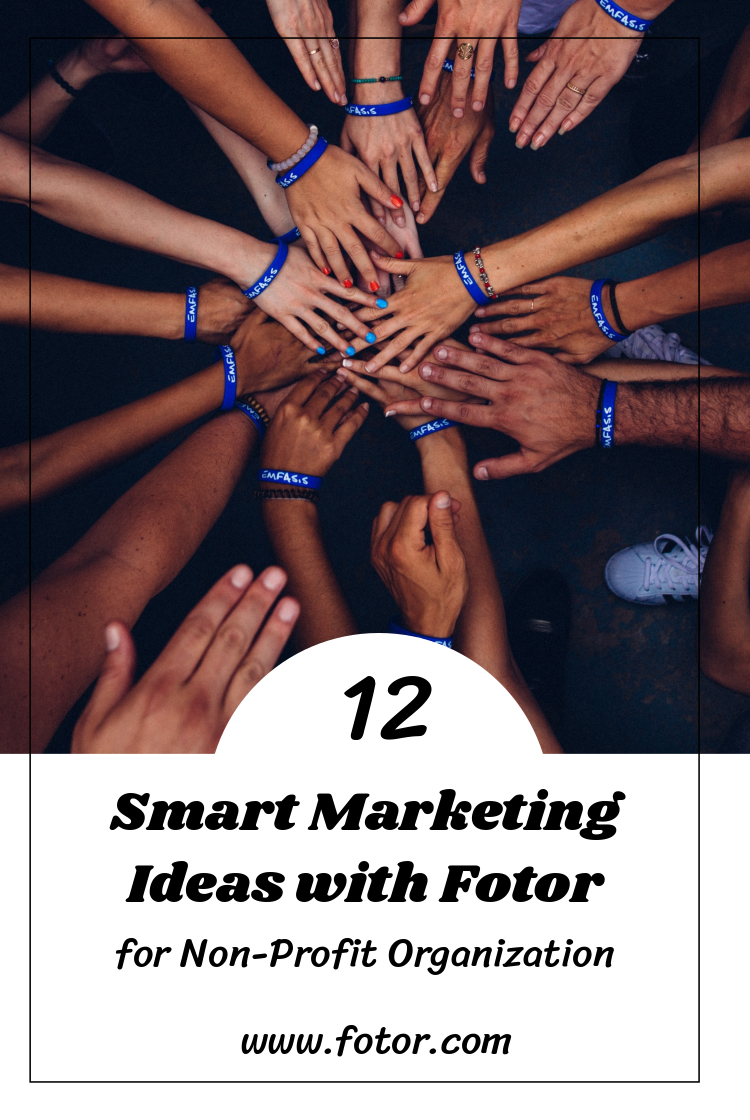 Marketing can be a tough task for non-profit organizations because, in most cases, they either do not have a budget or have very low funds. If you are thinking day and night about how to promote your non-profit or how to raise money to solve social issues, we have come up with some clever marketing ideas for nonprofits.
Here, we have put together 12 smart marketing ideas that can help non-profits bring their visions to life. Beautiful, well-designed content will inspire people to action and you can design all these graphics in just a few clicks using Fotor!
1. Create Eye-Catching Stories for Instagram
You may know that Instagram copied and released Snapchat's Stories feature; however, this helped the app to grow up to 400 million active users per day which are huge! Snapchat has never been so popular.
As a non-profit organization, you can take advantage of posting regular Stories on Instagram that appear for 24 hours. This way, you can let your followers know about recent events, share reports and everyday routine.
For example, UNICEF (The United Nations Children's Fund ) used Instagram Stories to share challenges and the importance of delivering aid to refugees in a documentary style. Actually, they promoted the upcoming movie, "The Worldwide Tribe" that was shown on Facebook.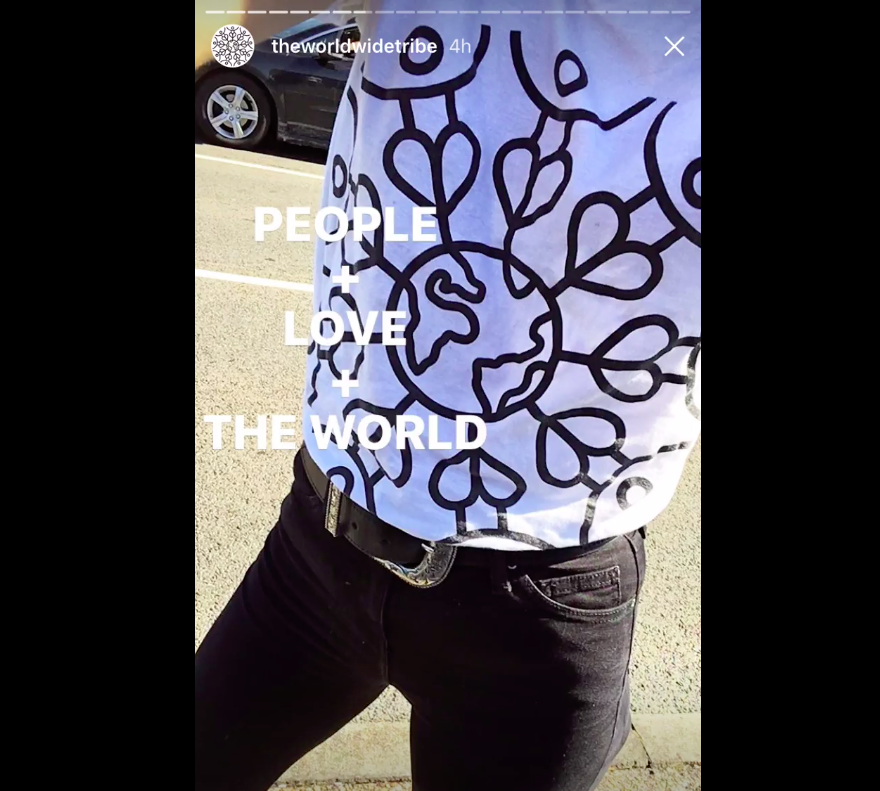 Another non-profit company, The Malala Fund, tested the fund-raising feature with Instagram Stories and raised $1,000 with it. They were happy to discover that Instagram Stories expanded the ways in which to interact with the younger audience.
Use Fotor's Instagram templates to create amazing Stories. Additionally, you can use free mobile wallpaper templates for Instagram Stories because they have the necessary image size.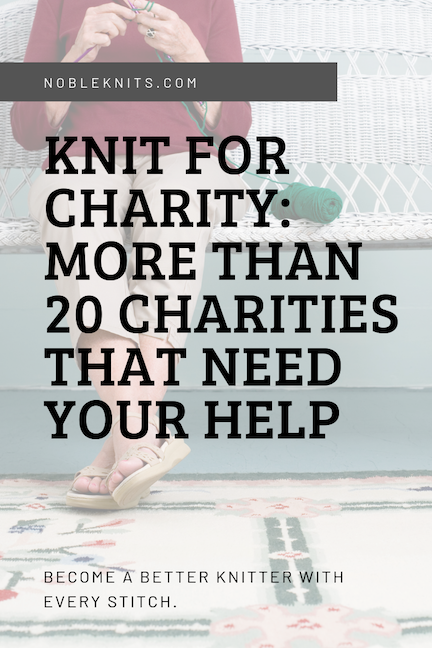 You can not only use these Stories, for Instagram but also for Whatsapp and Facebook which both have the same Stories feature.
 2. Run Online Challenge
Viral online challenges give you a unique opportunity to use the power of the Internet to spread your message all over the globe. Have you ever heard of the Ice Bucket Challenge? I'm sure you have because this challenge raised 115 million dollars for the ALS Association.
You can try to achieve the same success, but first, you need to know a few rules of a thriving online challenge.
Make your guidelines as clear as possible. People should not get your message wrong. You need to provide clear instructions about how, where, and when some action should be taken… and don't forget to mention how people can make their donation!
Make your online campaign as simple as possible. The purpose of your online campaign should be easy to understand and explain to different people.
Make your challenge social-media friendly. As social media is the best way to spread your challenge all over the world, you should be prepared by creating beautiful, eye-catching graphics for social media, a hashtag, and a smart marketing strategy.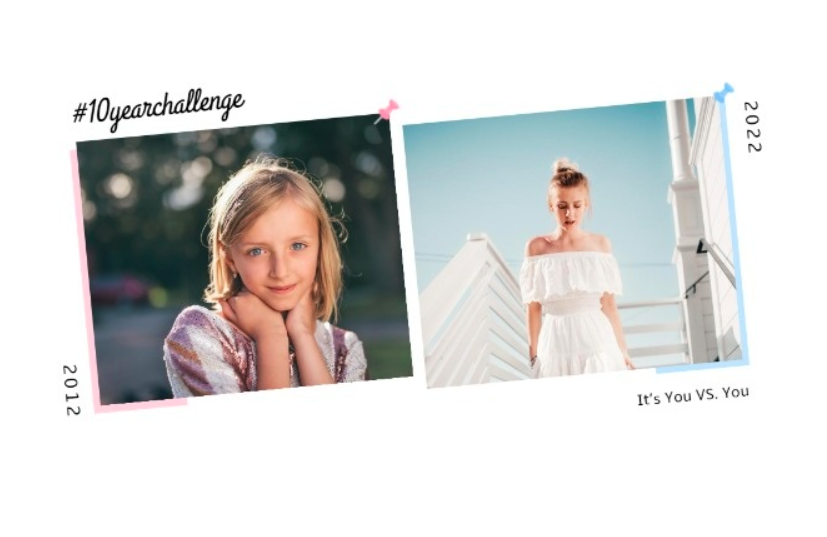 Click Photo to Edit
Fotor has numerous pre-made templates for social media that are dedicated to different challenges. You can use one of them for your own campaign.
Make it unique. The success of the Ice Bucket challenge was because it was unique and hilarious to watch. It is not something that people see every day.
3. Share Your Non-Profit's Annual Report  
Usually, non-profit organizations are explainable for their investors and donors. This means that they need to be totally transparent about the funds they get. A report is one of the most suitable ways to share progress toward goals of non-profit companies, and it shows your organization's transparency about how you help other people.
You can release reports annually, quarterly, or monthly. It can be challenging to combine all the data together, so you can use Fotor templates to create a report hassle-free.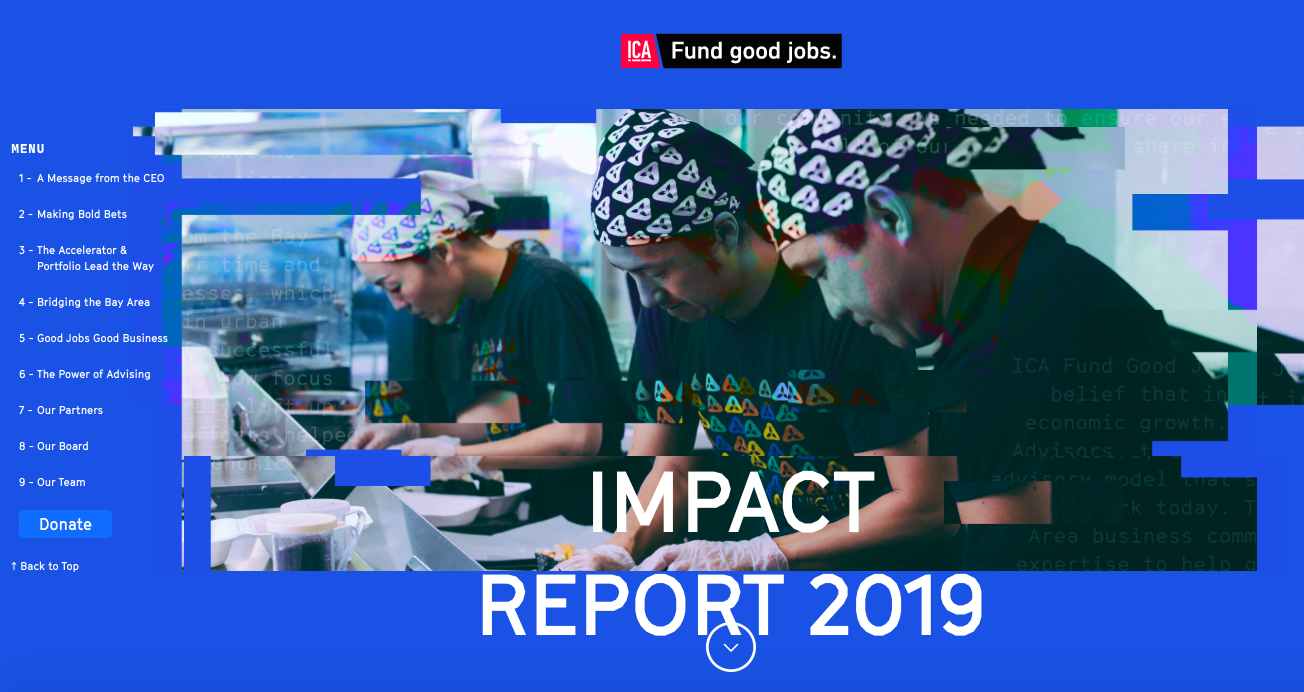 icafundgoodjobs.org
Take a look at this gorgeous report created by ICA Fund Good Jobs as an example. This report is interactive and allows users to browse through the sections with ease. This is because they used an engaging, bright color scheme that drives attention.
4. Give Away Printable Calendars
Calendars can not only feature German girls with fish, but they can also be the perfect tool to remind people about your non-profit.
Wild Apricot created a calendar that tells you what other 17,000 non-profit organizations are doing every month. The calendar also tells about goal setting, donation campaigns, board meetings, and networking events.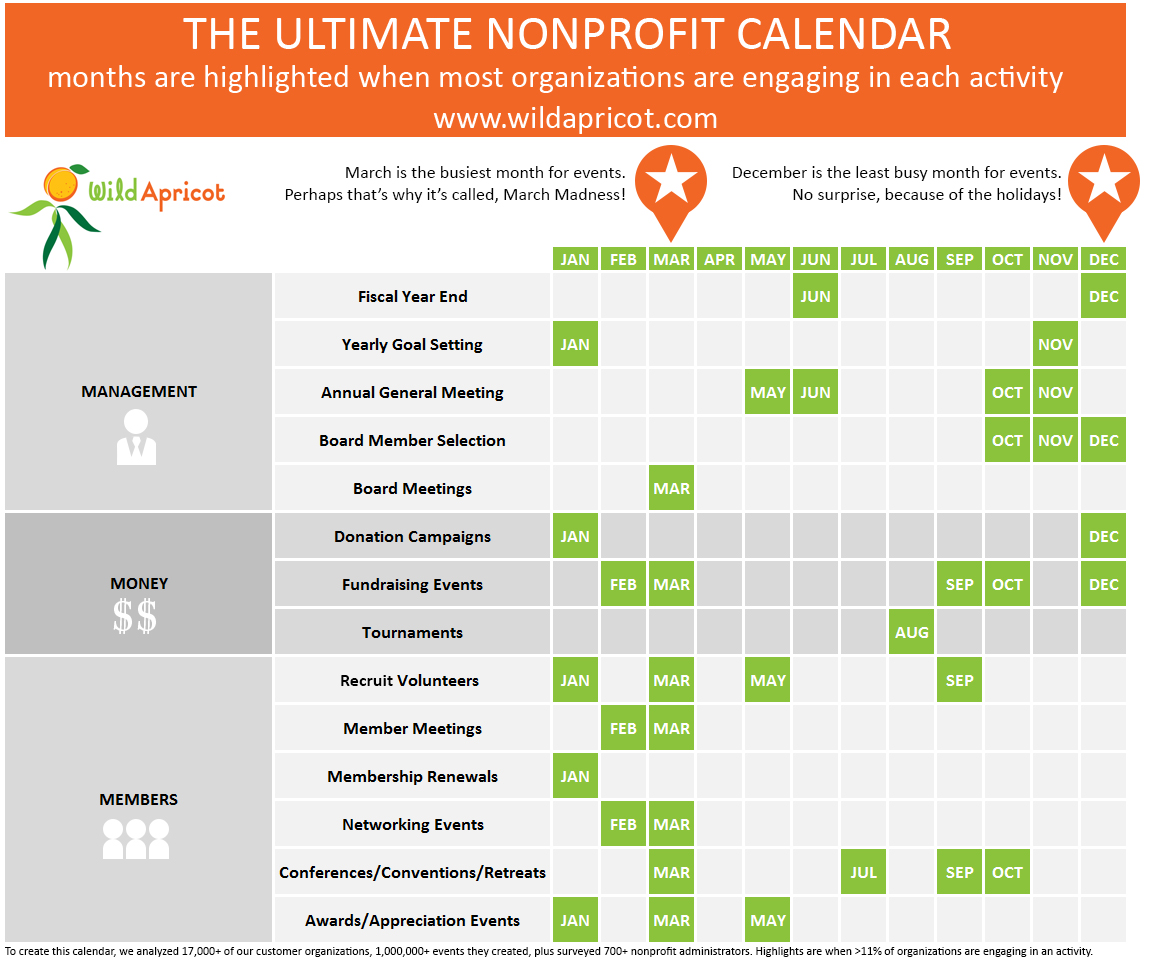 wildapricot.com
Use our calendar templates with fun, eye-catching design as a lead magnet and a free downloadable resource on your website.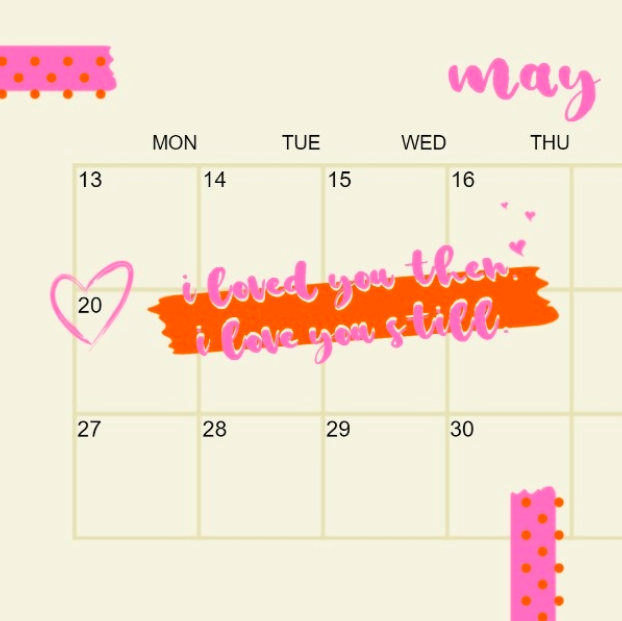 Click Photo to Edit
Create a pop-up window on your website giving people the option to download your free calendar. Then, you'll also have their contact information to send email newsletters and remind them about necessary events and other important news.
5. Make a "Give up" Campaign
Encourage people to give up a bad habit (such as smoking or drinking coffee) by starting a campaign with your non-profit organization.
When it comes to donations, you can then convince them to donate the money they didn't spend on a new pack of cigarettes or a cup of coffee.
Brainstorm ideas! You can imprisonments people to give up wasting time on social media, eating chocolate, or eating other junk food. Design flyers or posters to share your ideas with the audience. Here is a perfect poster template that you can modify in a few minutes using Fotor.
6. Share Infographics About Social Problems
People are visual creatures. You know the old saying, "a picture is worth a thousand words"? Well, we tend to understand and remember visual content better than text. Use this knowledge for your non-profit company and create engaging infographics.

pinterest.com
Do you know that people are more likely to read infographics than text? Share some social problems with viewers using infographics because they will help you to explain complex issues in simple words.
For example, you can create an infographic about global warming or plastic trash in the ocean. Moreover, it's would be easy to share this infographic around the web and let more people know about this problem. Don't waste your time trying to build an infographic from scratch, and try it on Fotor.
7. Get a "Donate" Button for Facebook
It sounds obvious, but many non-profits do not have "Donate" buttons on their Facebook pages. Therefore, they lose money toward their goals and conversions.
It's simple to add a Donate Button on your FB page. Go to the top of your page where your cover photo is, click the +Add button, add your text ("donate"), and add a link to your website. This will help drive people to your site and raise funds for your non-profit.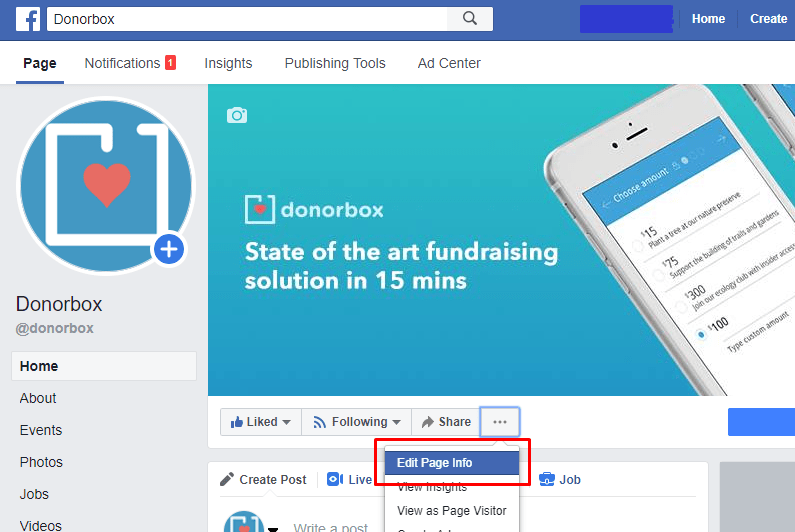 donorbox.org
Many people want to do something good, they just need a strong, inspiring call-to-action. You can add a powerful CTA on your Facebook cover. Pick one of numerous beautiful Facebook cover templates on Fotor.
8. Organize a Movie Night
"There is no better feeling than doing well while you are doing good. If you really want to meet the nicest, most caring people in your field, get involved with charity work. The thankless hours that go into planning charity dinners, running a carnival, and gathering donations for silent auctions are noticed and appreciated." – Jay Samit
Another unobtrusive idea for fundraising is organizing a movie night. This process requires you to:
– Choose a proper (large) location
– Rent a huge movie or projector screen
– Arrange film and projector equipment
– Let people know about your event via social media and flyers
– Create tickets
– Raise funds selling popcorn, soft drinks, and other food
Alternatively, you can convince your local cinema to provide location and food. You can also run a movie marathon and organize a range of movie nights to show horror, romantic, or old films.
Create tickets, flyers, and Facebook event covers for your movie night with Fotor.
9. Use Pop-Up Forms on Your Website
Having a pop-up window on your website is one of the most effective ways to get donations and emails from your visitors. Pop-up windows are also known as light boxes. As a rule, pop-up windows are a simple form that appears on a landing page or homepage encouraging users to donate or share their contact information.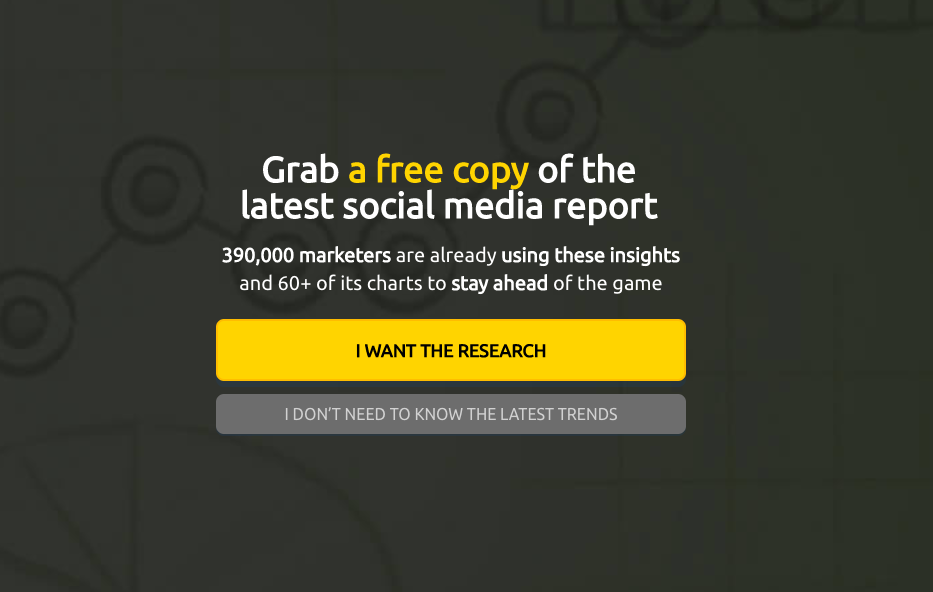 socialmediaexaminer.com
All popular brands use pop-ups on their websites. For example, after Entrepreneur.com added a lightbox on their site, their subscription rate increased by 86%!
Don't avoid this opportunity to get donations or to generate leads for your non-profit. Use any of Fotor templates to designs an impressive pop-up window.
10. Design Invitations for a Charity Event
"The life of a man consists not in seeing visions and in dreaming dreams, but in active charity and in willing service." – Henry Wadsworth Longfellow
Stunning, beautiful invitations cannot only catch peoples' attention, but they can also convince them to visit your charity event(s). If you are going to organize an event with your non-profit soon, think about eye-catching invitations that you can give people on the street.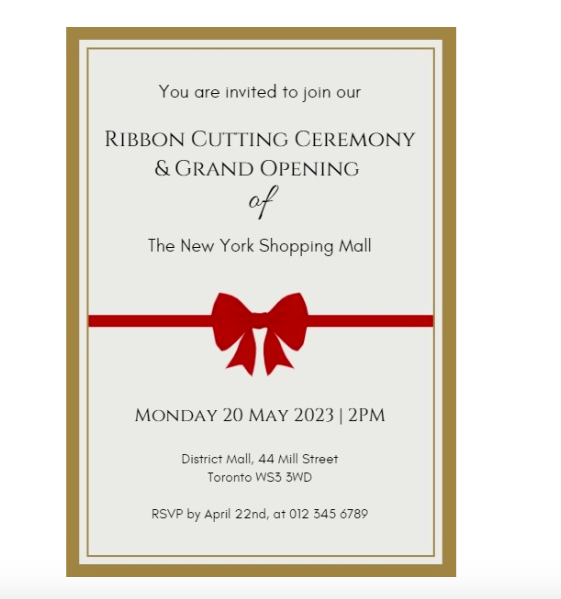 Click Photo to Edit
Create your own invitation with customizable Fotor templates. Just change image and text, and that's it. Rather than inviting people over the phone, letters written on paper should be respectful and appreciated.
Be polite and explain how the contributed funds may help your cause such as explaining that you are going to help blind children, homeless dogs, or people dying of cholera in Africa.
11. Create Volunteer Flyers
If you need volunteers for some volunteer work really fast, you can use a pre-made template by Fotor that you can adjust to your needs in a minute.
Click Photo to Edit
You can use one of our templates to simply change image and text to get a unique flyer, poster, or social media post. You can then use them to get a donation, encourage people to donate blood, and take homeless pets.
12. Make Inspiring Quotes for Pinterest
People love quotes and most likely to share the ones they like on social media. You can also create beautiful and engaging social media posts with quotes about charity, kindness, and love.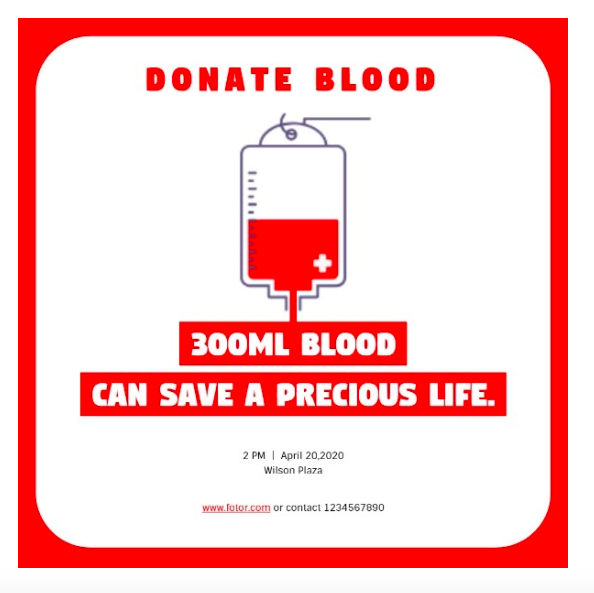 Click Photo to Edit
Check out this template that will come in handy for all non-profit organizations. You can find and customize the same templates for Instagram, Facebook, and Pinterest, then download them in the proper sizes from Fotor.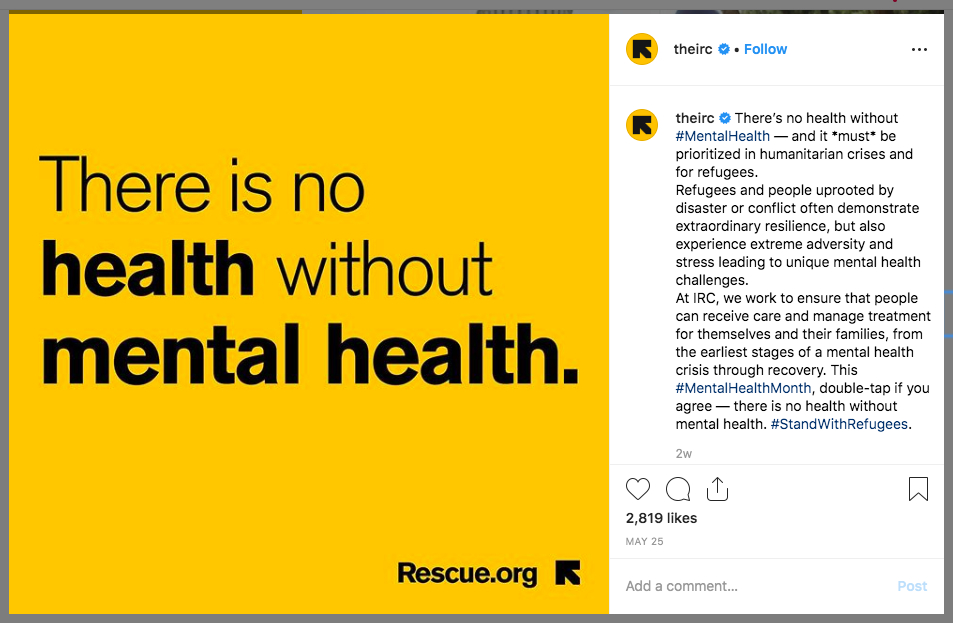 instagram.com/Bx4oppInzZn
For example, IRC, a charity organization that has helped thousands of people and served humanity for generations, always publishes inspiring quotes on social media.
Over to You
Non-profit organizations work hard to get funds for their goals and make changes around the world, and beautiful designs help them to resonate with the audience and generate awareness. I hope that this list of 12 clever marketing ideas for non-profits will help you create new assets for your future charity campaigns.
Fotor templates allow you to quickly create any design from a template, then to customize, share, and print it in minutes. Don't hesitate to use our flyers, posters, banners, social media post templates, and other designs to serve your charity and save lives.
About Us:
Fotor is a free online picture editor and graphic designer, allowing you to use online photo editing tools, such as add filters, frames, text, stickers, and effects…and apply design tools to make creative photo designs and graphics. Online photoshop and graphic design software has never been so easy!
It is committed to establishing a community of like-minded, compassionate organizations and individuals for the purpose of building bridges between countries, assisting in the creation of global awareness and understanding of the voiceless, disadvantaged and underprivileged.
Fotor provides NGO community lifetime premium accounts for free. With Fotor premium accounts, everyone in your organization is able to create professional visual contents that bring real results without design assets or function limitations.

---
Related Posts :
Leave a Reply :