Creating a vision board is a powerful tool that can help you clarify your goals, visualize your dreams, and manifest the life you desire. A vision board serves as a visual representation of your aspirations, acting as a constant reminder of what you want to achieve. Whether you're seeking personal growth, career success, or improved relationships, a well-crafted vision board can be a catalyst for positive change.
Every person can create an aspirational vision for their life, which can be incredibly empowering. In this article, we will explore various vision board ideas, provide examples for inspiration, and guide you through the process of creating your own vision board.
What is A Vision Board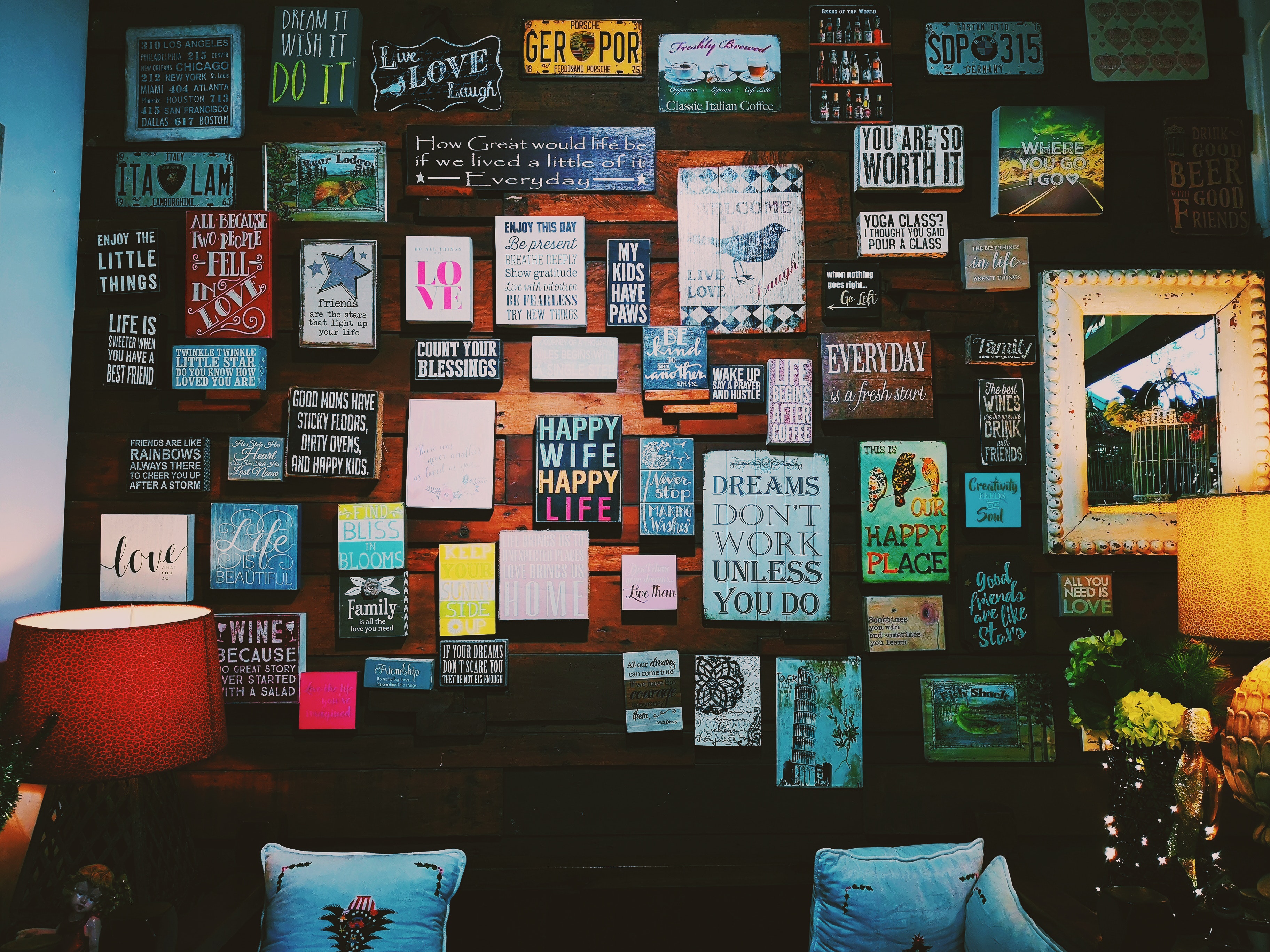 A vision board, also known as a dream board or goal board, is a collage of images, words, and symbols that represent your goals, desires, and dreams. It is a visual representation of what you want to attract into your life. By creating a vision board, you are engaging in the practice of visualization and manifestation, aligning your thoughts and emotions with your desired outcomes.
Here are some common elements that can be included in a vision board:
Images: Choose pictures that represent your goals and dreams. These can include photos of places you want to visit, people you admire, or activities you want to engage in.
Quotes and Affirmations: Add motivational quotes, affirmations, and positive statements that resonate with your goals. These can serve as daily reminders and reinforcement of your desired outcomes. Choose words that empower and inspire you to take actions.
Words and Phrases: Write down specific words or phrases that represent your goals and intentions. These words can evoke powerful emotions and help you stay focused on your desired outcomes.
Action Steps: Alongside your images and words, consider adding action steps or a plan of action for each goal.
Examples of Vision Board Ideas
Goal-setting Vision Boards: Include images and affirmations that represent your desired goals, such as a photo of your dream job, desired income, symbols of success, or quotes that inspire you to reach for the stars.
Health and Wellness Vision Board: Select images that reflect your ideal state of well-being, such as pictures of healthy food, exercise routines, and activities that promote self-care and balance.
Relationships Vision Board: Include images that represent the type of relationships you desire, whether it's romantic love, friendships, or family connections. You can use photos of happy couples, friends enjoying each other's company, or symbols of love and unity.
Travel and Adventure Vision Board: If you have a passion for exploring the world, include images of your dream destinations, maps, and quotes that inspire a sense of adventure and wanderlust.
Personal Development Vision Board: Incorporate affirmations, quotes, and images that reflect the personal qualities and skills you want to develop, such as confidence, resilience, or creativity.
Brainstorming Vision Board: This type of board can help you develop ideas and solutions or break out of a creative rut. You'll want to include artistic elements such as colors, photographs, and drawings.
5 Steps to Create A Vision Board
To create a vision board that resonates with your dreams and visions and propels you through them, you can take the following steps.
Set Your Intentions
Before you begin creating your vision board, take some time to reflect on your goals and aspirations. What are the things that are most important to you? What are the big goals of your life? What would you like to accomplish in the next year, three years, or five years? What are those things you wish to accomplish in your lifetime? Write them down and clarify what you truly want to manifest in your life.
Gather Your Materials
Begin to collect relevant images of people, places, objects, texts, quotes, and even your pictures representing your mind's images. Collect magazines, newspapers, photographs, quotes, and any other materials that resonate with your goals. You can also search online for images and print them out.
Create Your Collage
Assemble what you've got and then make a collage from them. Arrange the images and words on a poster board or a large piece of paper. Let your intuition guide you as you place the visuals on the board. You can organize them thematically or create a more free-flowing arrangement.
Add Affirmations and Words
Write affirmations or empowering words that align with your vision. These can be placed alongside the images or integrated into the collage.
Display and Reflect
Once your vision board is complete, find a prominent place to display it where you will see it every day. Take a few moments each day to reflect on your vision, visualize your goals, and feel the emotions associated with achieving them.
How to Make an Online Vision Board with Fotor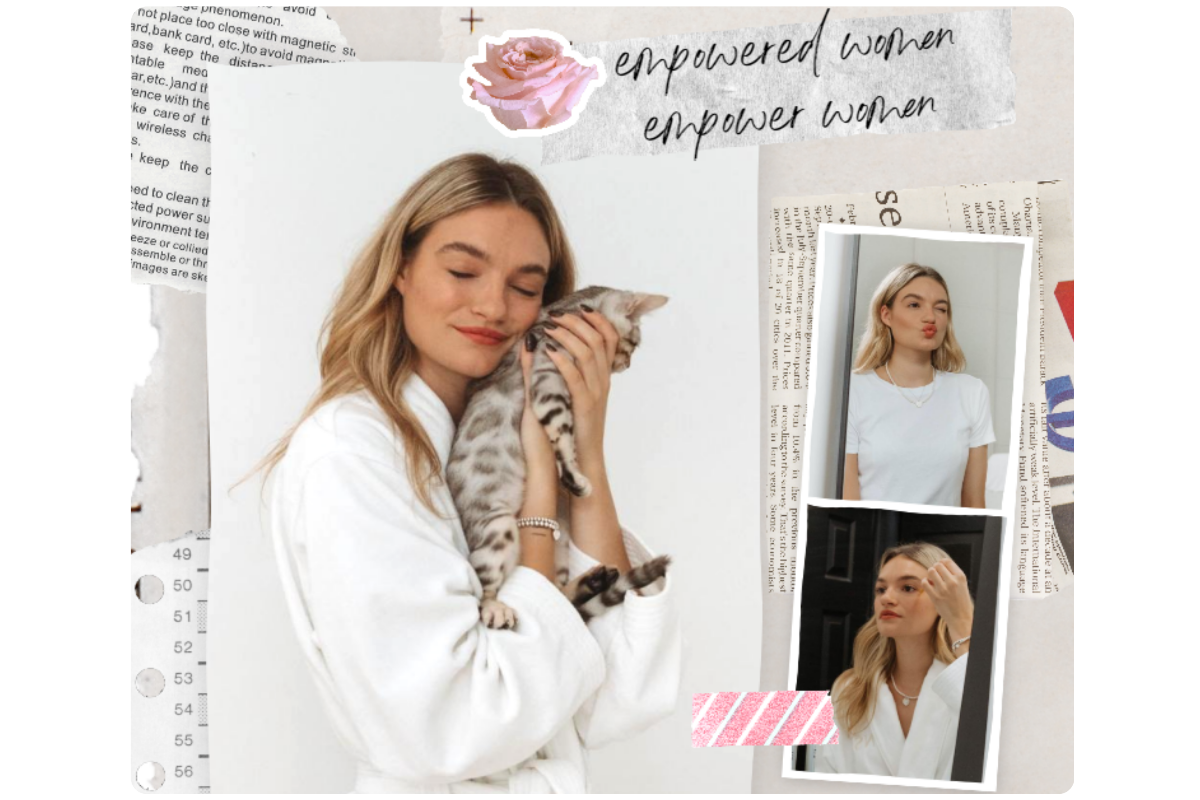 If you're not up for breaking out the markers, glue, and magazines, there is also a powerful tool you can use to create a digital vision board.
With online vision board maker of Fotor, it is fairly easy to make a vision board that has all your goals and affirmations in one place. You can either print it out or make it your screen's wallpaper to look at it every day.
Fotor provides you with multiple options to DIY your personal vision board. With the online vision board generator, you are free to design an online collage vision board with plentiful vision board templates, text fonts and stickers. From aesthetic vision board to business vision board, Fotor's vision board creator allows you to unleash your creativity.
So how do you make a vision board with vision board maker of Fotor?