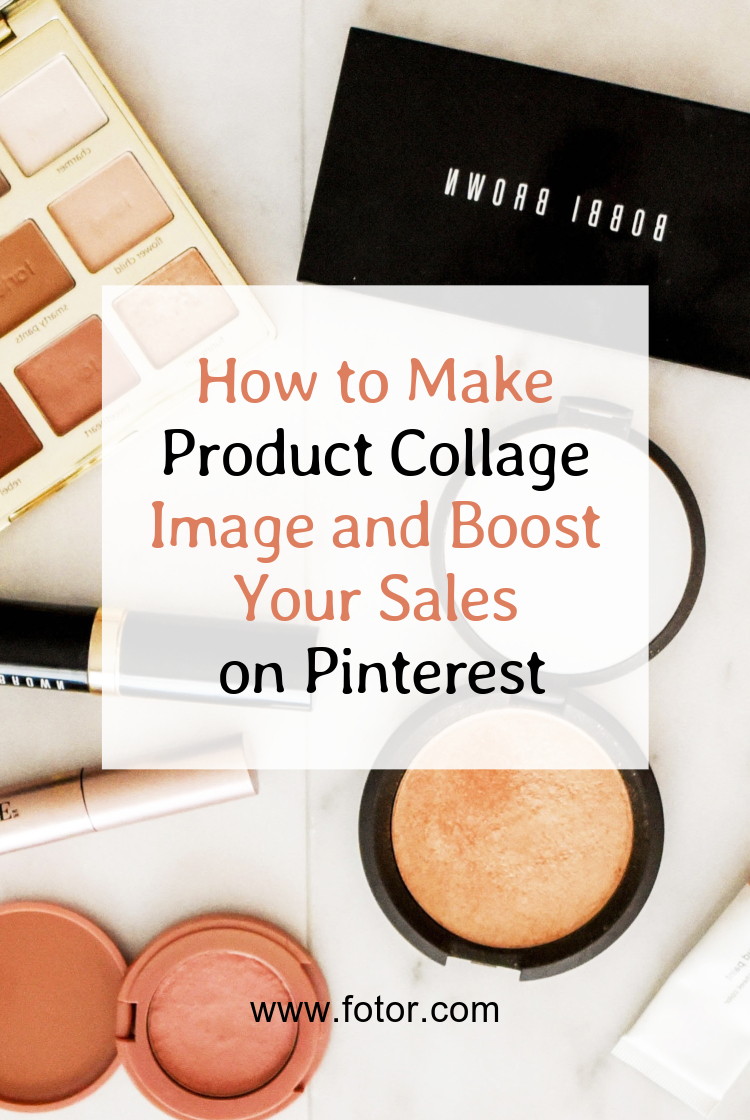 One of the hottest marketing trends for social media platforms such as Twitter, Instagram, Facebook, and Pinterest, is creating photo collages. Beautifully designed collages are taking over users' feed and stories, and the design of these collages have experienced significant development over the years.
Are you a brand influencer or a marketer for your brand? If yes, then drawing users' attention to your products is of utmost importance. Creating product image collages can help you in grabbing your audience's attention, adding a unique style to your image content and showing off more product images in less space on social media. Read on to learn more about making outstanding product collage images.
What you should know about Product Collage
To start with, you should realize that visual content is of extreme importance for your brand, and it is changing the manner in which we all approach marketing.
Images make up sixty-three percent of the content on social media platforms. This means that two-thirds of the updates you view on these platforms are visual content. Even more, users are more likely to report a product image that they see online as marketing content with relevant images receive 94% more views than those content without.
So now, you can begin to guess why product collages are trending so much. Here are some of these reasons:
1. Product collages feed users need for visual content by consolidating a collection of product images into a single image.
2. Another incredible fact about product collages is that you can use them to show off your products from several angles in just a single image. It allows you to combine your images in a way that best showcases your product, offering limitless outlets to display your product in a way that can boost your traffic and attract more sales.
3. With a collage, you can present your products in a particular context, capturing the concept of your products in a way that can appeal to consumers
You should also know that the trending product image collages are not the regular cut and paste collages, they are created with topnotch apps such as Fotor. In the past, collages were created by cutting the pictures into shapes and then gluing them in place, but with the emergence of digital image software such as Fotor, creating product collages is easy and quick.
If you're looking for ways to boost the engagement on your product images and make more sales, then product image collage is a trend you definitely want to jump on. Continue reading this guide to learn more about creating your product image collage.
How to Make Product Collage
You can make a product collage by combining images together with a photo editor such as GIMP and Photoshop, but this approach requires a lot of careful measuring and resizing. It is better and more fun to use photo apps with fantastic tools that are dedicated to creating collages. These tools make the job of creating collages as simple as dragging the photos and dropping them in desired layouts.
White backgrounds make the job easier but you can remove the backgrounds if you want to. If you want your collage to catch users' attention and bring more sales, then the collage has to highlight the product, and there should be no distracting details.
To achieve this, you need to remove the background of the images before combining them into a collage. Fotor has a powerful background removal tool that you can use for this function. With no effort on your part, Fotor can separate the product image from its background. To use the Fotor background removal,
1. First, upload the image you want to adjust.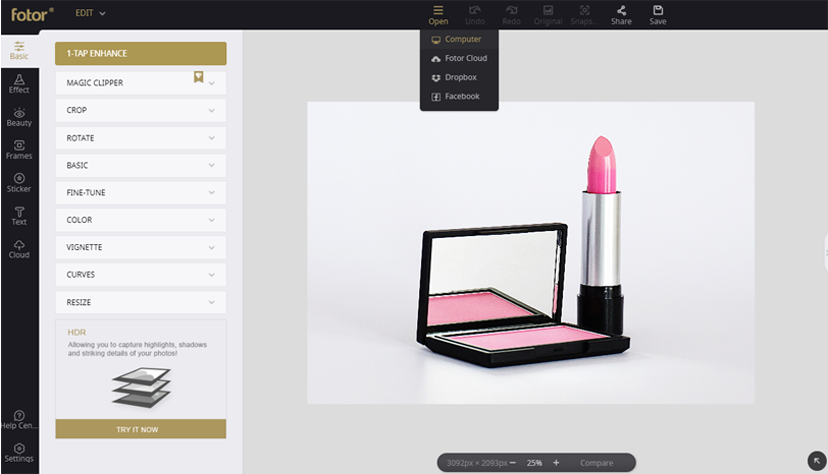 2. Open the Background Remover. Use the green-marked "Retain Brush" to highlight the parts you want to leave intact. Use the red-marked "Removal Brush" to highlight the areas you want to remove. If you want to learn more about product image optimization, you also can check our related blog.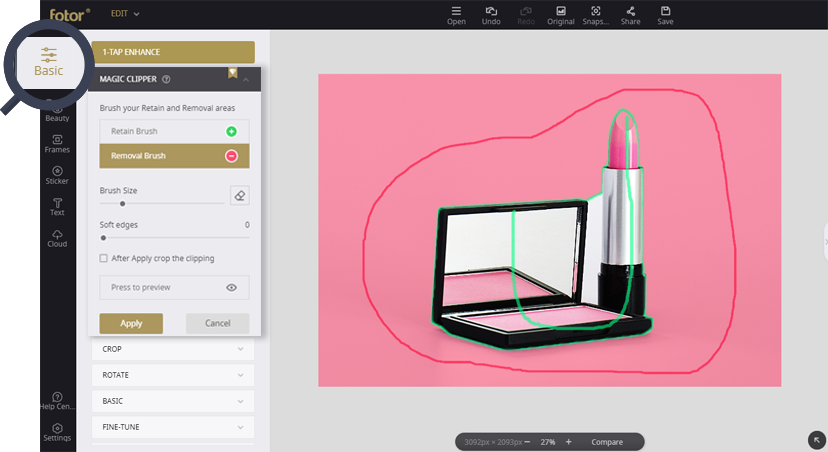 3. Click the "Save" button, then select the proper format for the image.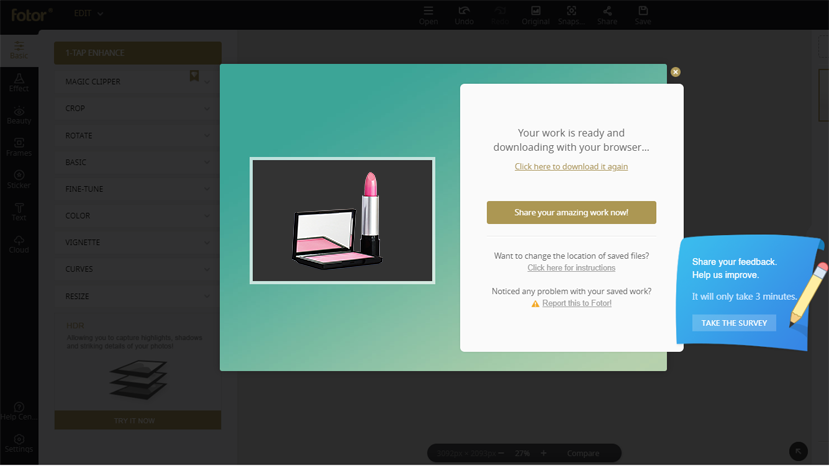 Combine the products in one photo
Quickly create a detailed visual appeal of your products with the Fotor Collage feature. Choose your product images and follow the numbered steps below to combine them into a single, attractive photo.
How to Combine Images on one Picture
Step 1: You can quickly combine multiple images into one using Fotor. Firstly, open the design of Fotor. You can set a custom size for your use. If you want to create a product collage for Pinterest, then you can choose Pinterest post size.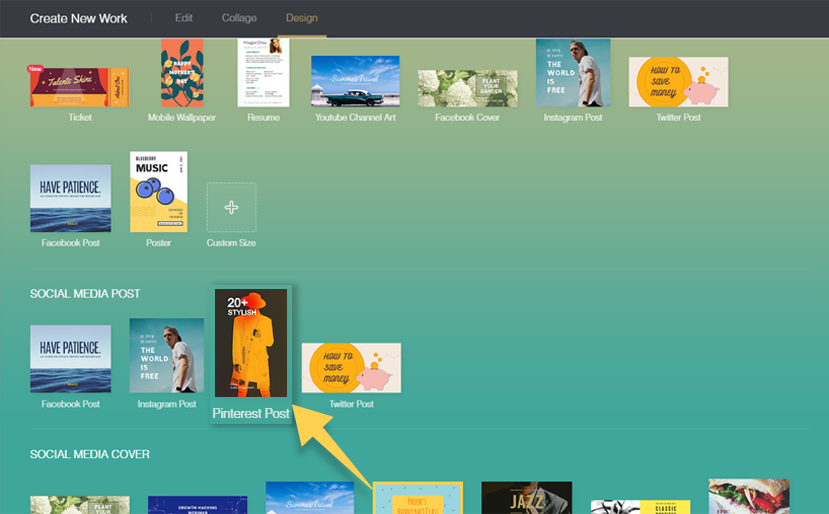 Step 2: Upload your images from your computer to Fotor cloud or photo list.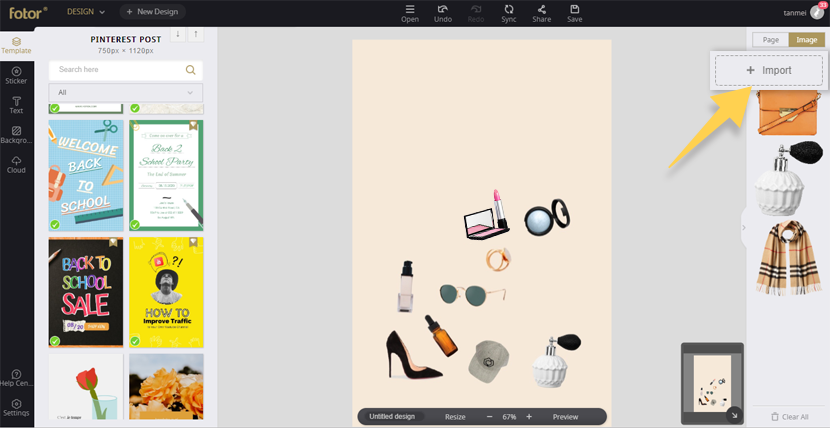 Step 3: Drag and drop them to the canvas one by one. You can arrange the items on the canvas reasonably. If you want people to keep eye on the item especially, you can place it in the center of your picture; or place the relevant items together so people can notice them easily.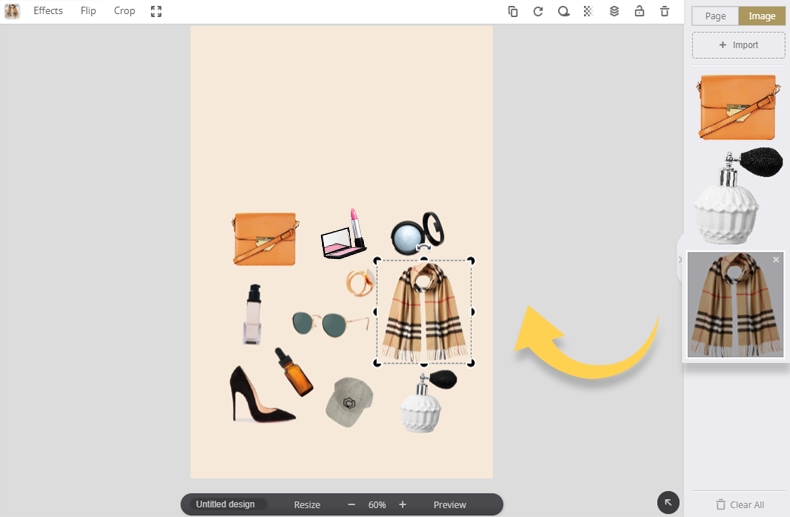 Step 4: The rest is to add some text and sticker, and your brand logo. Text, logos, and stickers help you to add a personal touch to your photo collage before it is exported. In general, people will choose handwritten script fonts, but there's no standard requirement and you can try some fonts you prefer.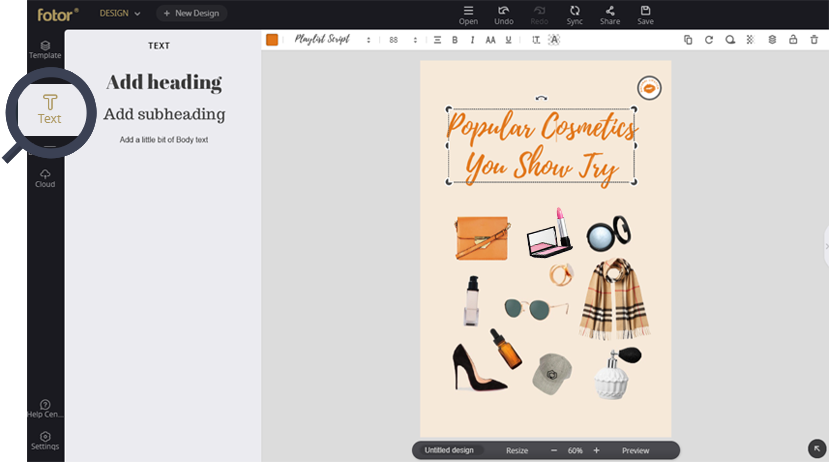 You can add text to your photos on Fotor using the comprehensive text settings which include Font, Format, Color and Transparency.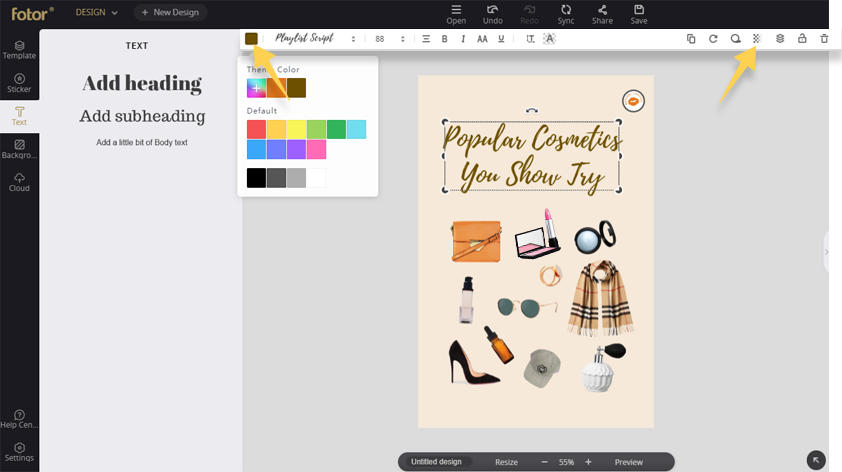 Step 5: To save the image file, click on "Save AS" on the corner of your screen, rename and select the file format for the images. You can share the newly-created image files directly to media platforms such as Facebook, Instagram, Twitter, and Pinterest. by clicking on the Share Mode on the Fotor interface.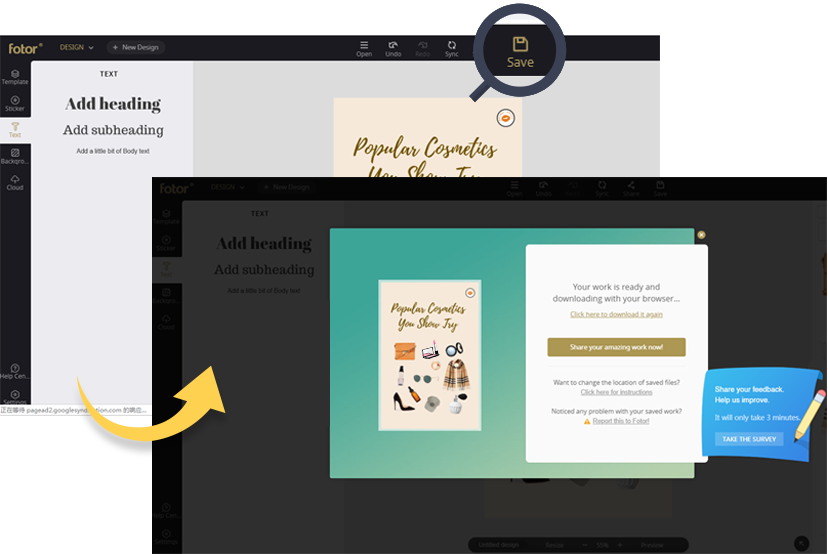 How to Boost Product Collages' Views on Pinterest
As said earlier, visual content is a crucial; aspect of content marketing, and currently, Pinterest is among the major social media platforms for visual content. According to a recent study, Pinterest is the #2 social media traffic referrer. To boost the views you get on your product image collage, follow these steps:
1. Grow your Pinterest Presence: Consistent pinning will grow your views; it keeps your followers engaged and it generates more long-tail SEO traffic over time. Identify those elements that prevent you from being consistent, and eliminate them.
2. Follow other Pinterest Users on the Same Wavelength: This will let you know the visual content that is the most sought after in your niche, grow your following, and attract more views on your product collage
3. Optimize your product collage pins for search: Ranking high for your keywords will lead users to your product collage when they use the Pinterest search bar. Besides, optimizing for Pinterest is much easier than optimizing for Google. You only need to conduct keyword research, and then incorporate the relevant keywords into your pins and boards.
4. Create a valuable resource for your target consumers: Do not just pin only your own stuff on Pinterest. Follow other pinners, get images from others that you know your audience will have interest in. By creating a useful and interesting resource for your target audience, you are sure to get high views.
5. Pay attention to trends and seasons: You'll notice that, on Pinterest, people pin images based on seasons and trends. Ensure that your product collages match with what the target consumers are after at the moment.
You can view the analytics for your product collage by clicking on the "Analytics" link on the top left in the header section or by using the Pinterest analytics tool.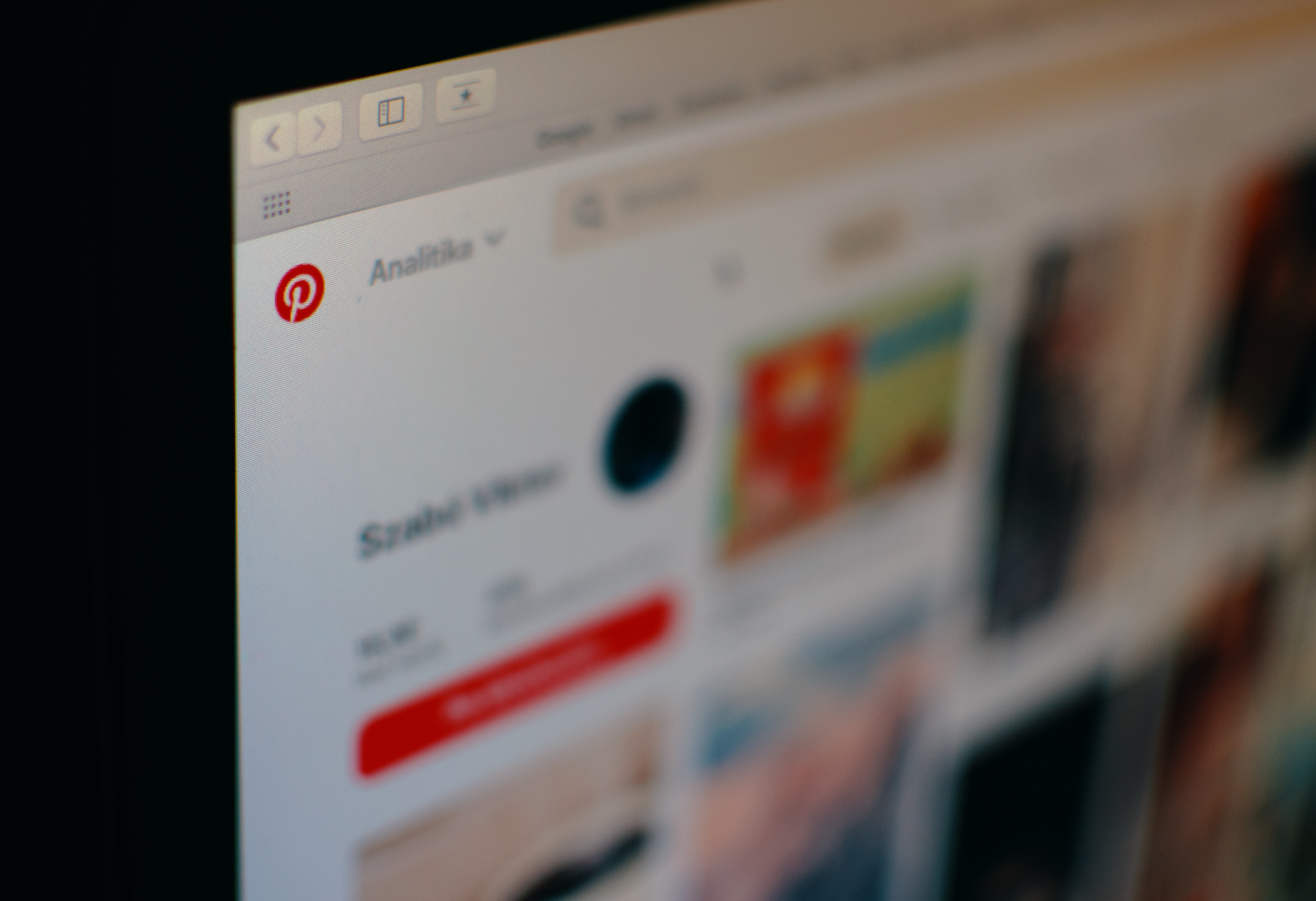 Design Tips for Creating Product Collages that Stand Out
Now that you know the visual appeal of product collages, the big question lies in how to put the product images together to enhance their visual appeal. Consider these design tips while creating your collage:
1. Choose images with complementary colors or tones that work together. If you are trying to sell a set of business outfits for women, use tones that keep the collages from appearing too busy – the tones should highlight the outfits.
2. Choose the right collage template for the image. From your orientation of your product images, you should know the template that'll work best. Generally, vertical layouts work better in displaying the image.
3. Know how and when to include text in the image. Remember that a collage has so much going on, adding text to the mix of images might overwhelm your target audience.
4. Mix up your product images: Choose different backgrounds, products or camera angles to keep your collage interesting. So, if you want to display a specific briefcase in the collage, you can mix images of the briefcase taken from different camera angles or in different backgrounds.
FAQs
1. What's the difference between a pin, and a repin?
A pin is a bookmark, when you want to keep an image, and then you "pin" it to a board. A repin is when you take an image on someone's board and post it to one of your boards.
2. How many pins should I pin a day?
To drive traffic to your account, it is recommended that you been an average of 10-20 pins daily. If you just started posting collages on your account, and you have a lot of content, then an average of 30-40 pins daily should be your target.
3. How many group boards should I have on my account?
A total of 5-10 group boards is ideal. Stick with those group boards that have high rates of engagement. From these boards, you can learn more about content that interest your target consumers.
Conclusion
So, what's the delay for? Now, you should be aware of the importance of visual content for content marketing. You should also know that product collages are highly effective at showcasing the best of your products, feeding the audience's eyes and driving more sales.
This guide has provided detailed guidelines for creating the best product collages on Fotor as well as getting views on Pinterest. Hence, get on Fotor, create the best product image collages. Start applying each of the tactic discussed above to getting more viewing on your product collages on Pinterest.
About Us:
Fotor is a free online picture editor and graphic designer, allowing you to use online photo editing tools, such as add filters, frames, text, stickers, and effects…and apply design tools to make creative photo designs and graphics. Online photoshop and graphic design software have never been so easy! Also, if you want to get more helpful and inspirational tips, please visit our blog home page to extend your reading.