Although Photoshop has a lot of customizability and is perfect for professionals, it may not be very friendly for beginners. What we are about to introduce is a powerful and efficient online photo collage maker - Fotor. It is suitable for beginners and easy to use.
Fotor offers many free photo collage templates, customize the free grid with your text, images, and more as you wish using simple yet powerful editing features. With just a few clicks, you can create a professional-looking photo collage right away. No design experience or technical skills are required.
1. First, find the collage maker in Fotor editor.
2. Select "Collage" in the left tool panel, you will see many classic grid collage layouts. Choose the one you like to start making a photo collage. Click the "+" button to upload your image.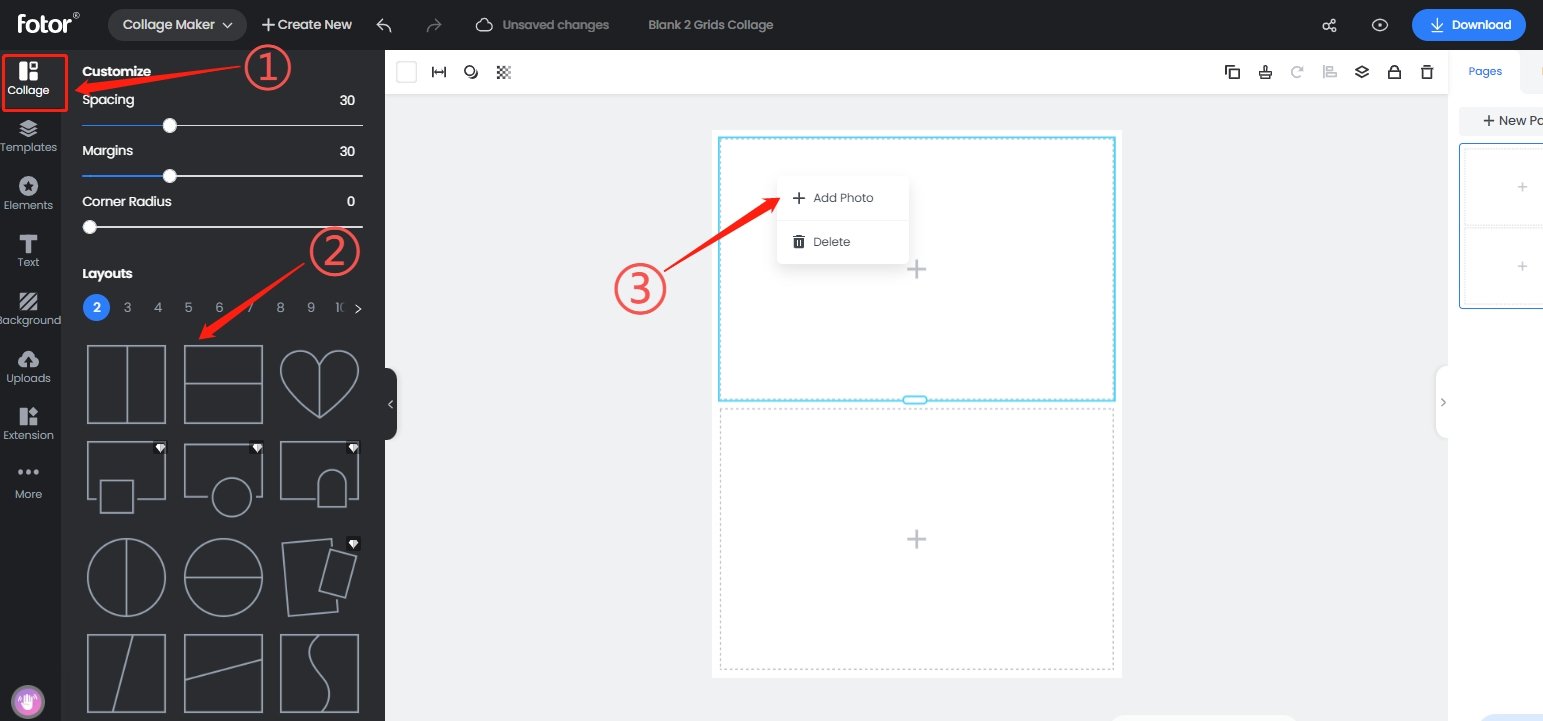 3. You can pull the middle of the two grids to resize the two grids. And you can also set the margins and corner radius of the collage frame at the top of the canvas.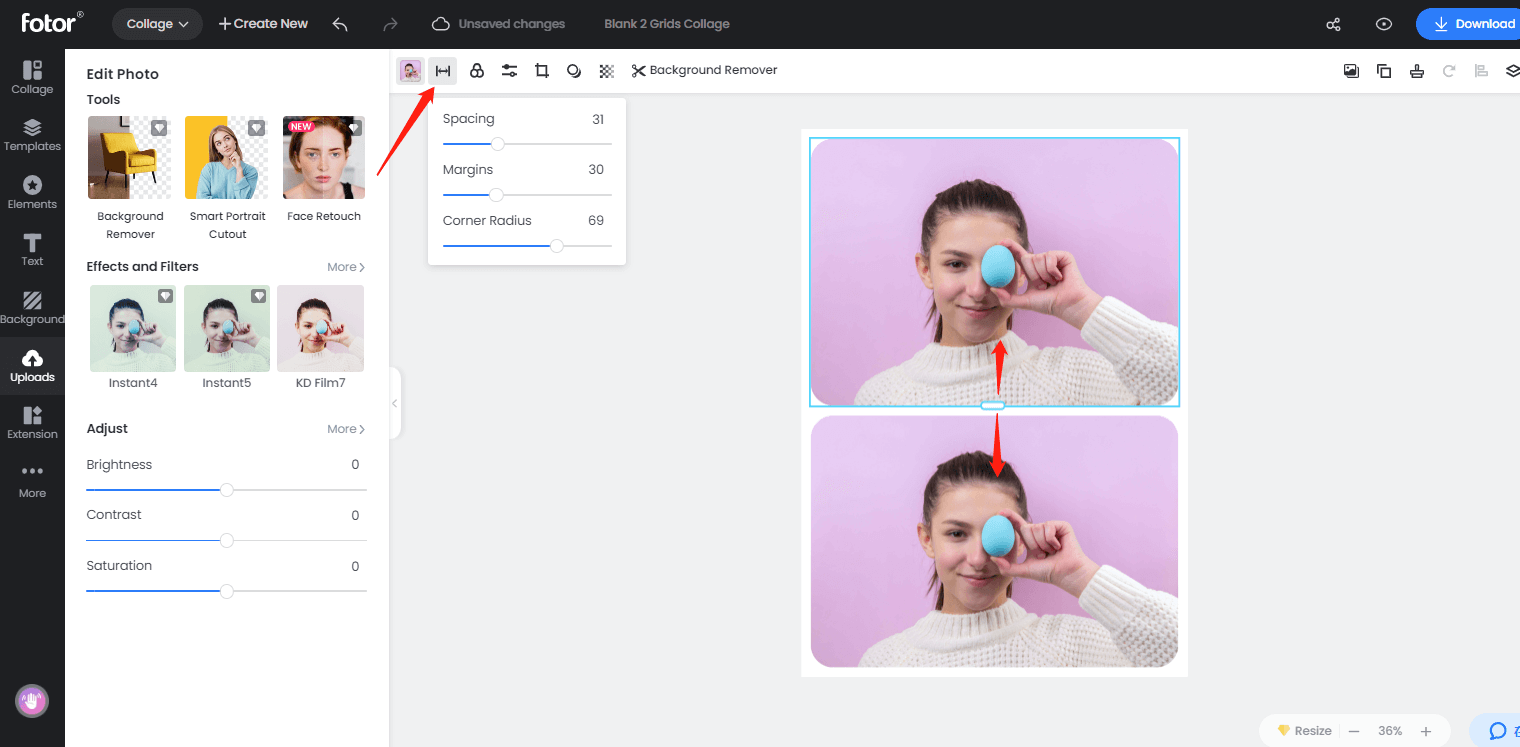 4. It's time to save your photo collage. Click the "Download" button in the upper right corner to save your work, or you can click the cloud shape button above the canvas to sync your work to the cloud. Of course, you can also choose the file format you want when you download your collage.
Conclusion:
Did you get how to merge images in Photoshop? Do not hesitate to try them now. You can use these tools to create creative collages freely. Hope this post can help you and you will enjoy these edit tools. If you have other better ideas to make a photo collage, please comment and share with us!
FAQs:
Q. Does Photoshop have collage templates?
Unfortunately, Photoshop doesn't have any templates, but there are many free templates available online. Or you can create your own collage templates to meet your needs. Save your file as a PSD format to your computer and then set the format to Photoshop, so you can edit it in the future.
Q. How can I make a photo collage in a grid in Photoshop?
It's simple to align your photographs in Photoshop using grids to make sure everything is straight. The simplest way to do this is to launch the Grid Overlay tool in Photoshop. Go to Display in the View menu, then select Grids. then select Preferences > Guides, Grids & Slices to make the necessary changes.
Q. How can I add a frame around a collage in Photoshop?
Open the Layer panel and double-click on any layer. You will then see the Layer Styles dialog box, where you can select Stroke in the left menu and customize its color and width in the options on the right. Repeat the above steps until each edge of the collage has been added to the frames.
Q. Can I make a photo collage with my phone?
Yes. Fotor is available for mobile app, both iOS and Android. You can search for the keyword "Fotor" in your phone's application store and download it, or you can also find the relevant download link on our official website.