How to Make a Photo Collage: 3 Different Ways for Combining Multiple Photos in One Image
Summary: This article will show you how to make a photo collage on computer and free online collage makers. Make your photos can be displayed more visual.- From Fotor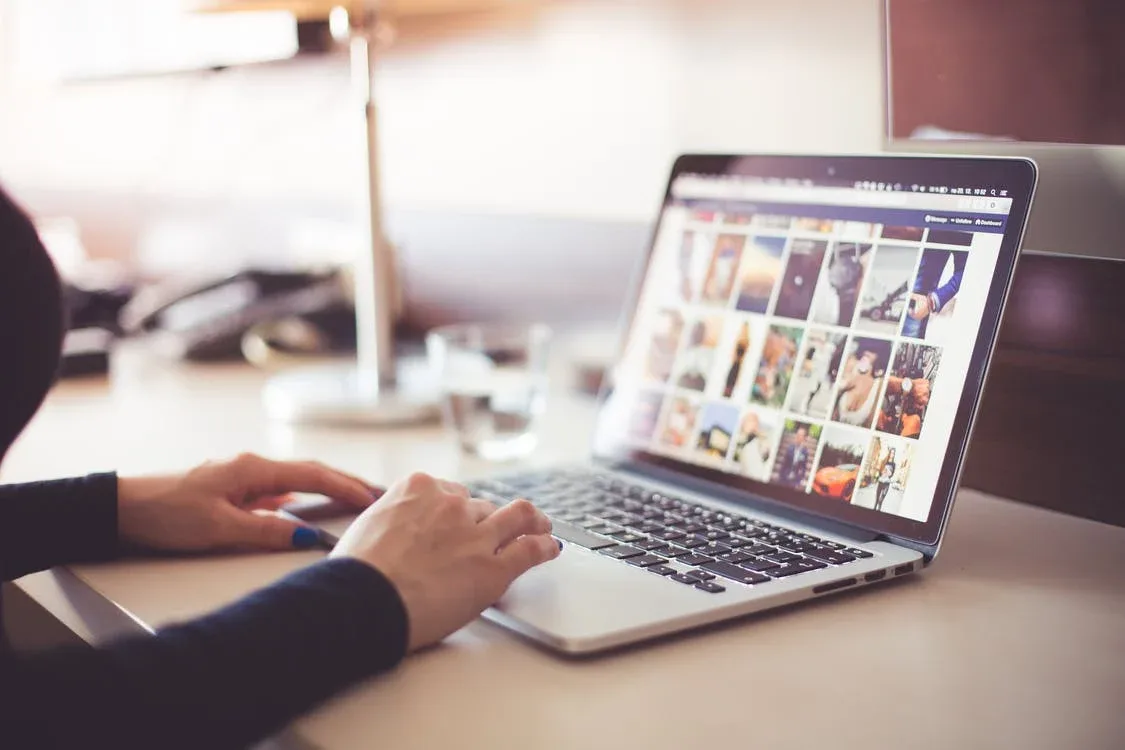 A collage is a combination of multiple photos into one picture. Sometimes, you may want to share more than one photo at a time but you don't know how to do it. It is important for our life, whether it is used for social media or as a presentation for a meeting.
So, today, we are going to share with you a few effective ways to help you know how to make an photo collage, and we hope this post is helpful.
How to make a photo collage on your iPhone
You can take beautiful photos with your phone, but sharing them on social media may be difficult. Actually, you can use your phone to make simple collages. Here we will briefly introduce how to make collages on iPhone without an app. (Android phones are powerful enough, most of them support making collages directly in albums, so we will not introduce them here)
You don't need to install any app to complete the collage, you just need to simply move your fingers to apply the shortcuts that come with your iPhone:
1. Open the Shortcuts app on your iPhone and create a new shortcut.
2. Name it and click on the blue button at the top right and select "Show in Share Sheet". This action will help you to apply this shortcut directly in the sharing sheet in the album.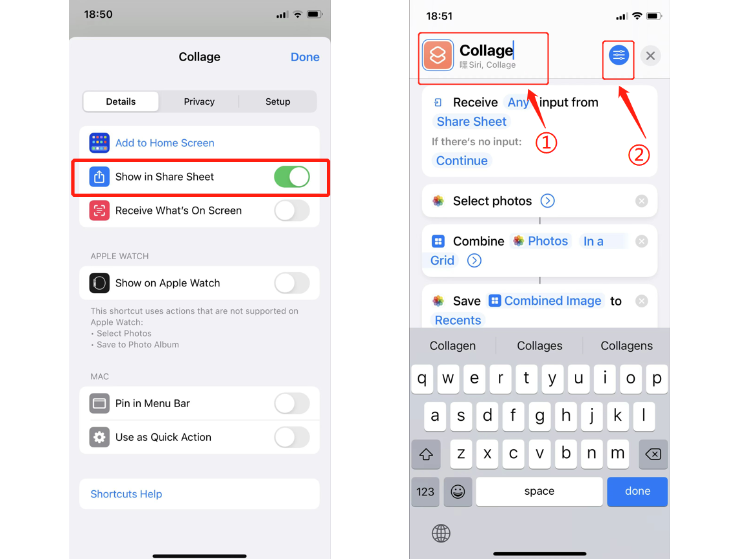 3. Click "add action", search for the keyword "photo" in the search box, then add:
"Select photos": Please note that after adding "select photos", you should select "select multiple" so that you can combine multiple photos together.
"Combine photos": There are three types of combinations: horizontally, vertically and in a grid, here we choose "in a grid". You can also set the spacing of the collage, the larger the number the wider the spacing.
And " Save photos".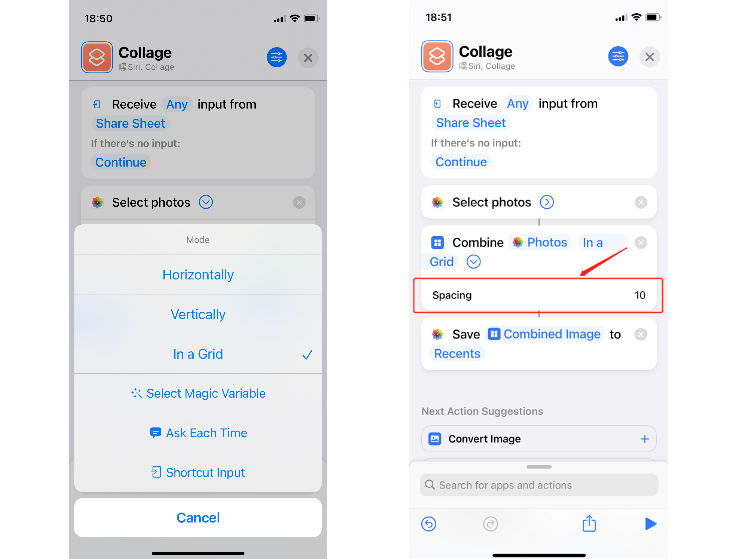 4. After all the settings are completed, open your album and select a few pictures you want to combine, then click "Share" in the bottom left corner, you will find the shortcut "Collage" you just created at the bottom of the share sheet. Click on it and you will get a perfect photo collage.
Looks complicated? Don't worry, once you get started with it, you'll find it to be extremely easy. It will make creating a collage so simple that you can use your phone to create one anywhere you are and whenever you want. You don't even need extra steps to get a collage quickly after taking photos!
How to make a photo collage with PowerPoint
PowerPoint is a feature-rich and easy-to-master work software for novices. In our daily life, we use it the most to make presentations, and it is also a good and simple drawing tool to have on hand. So today, we share with you how to use PowerPoint on computer to creat a photo collage.
1. First, we have to set the template as a blank template.
2. Click on the grid and reference lines in the drop-down menu, and check the "Show Smart Wizard when the shape is aligned". So that PowerPoint will show the horizontal and vertical dashed lines in the subsequent production. To prompt you whether the collage is aligned (the value of the grid and reference lines is generally the default setting, no need to deliberately change).
3. Adjust the illustrations to a uniform size and uniform spacing according to the reference line (dotted line) displayed on the page.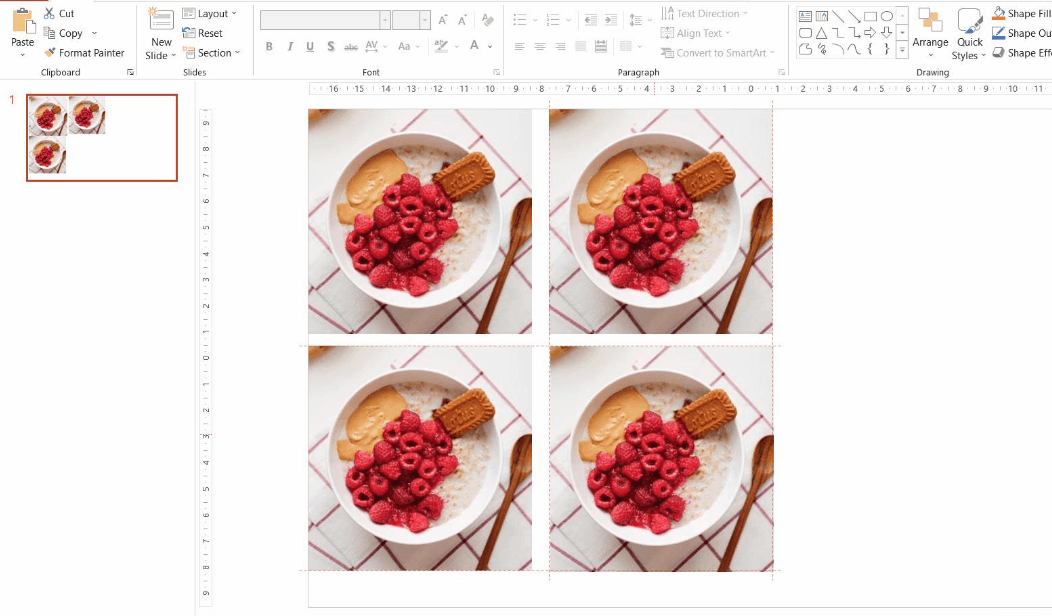 4. The pictures are arranged, but they still exist as individuals.
The final step is to combine all of the images into a single image and save it. (Kindly refrain from doing this via screenshot.) Select all the images by holding down Ctrl+A, right-click, and selecting "Group" to combine all the images into one.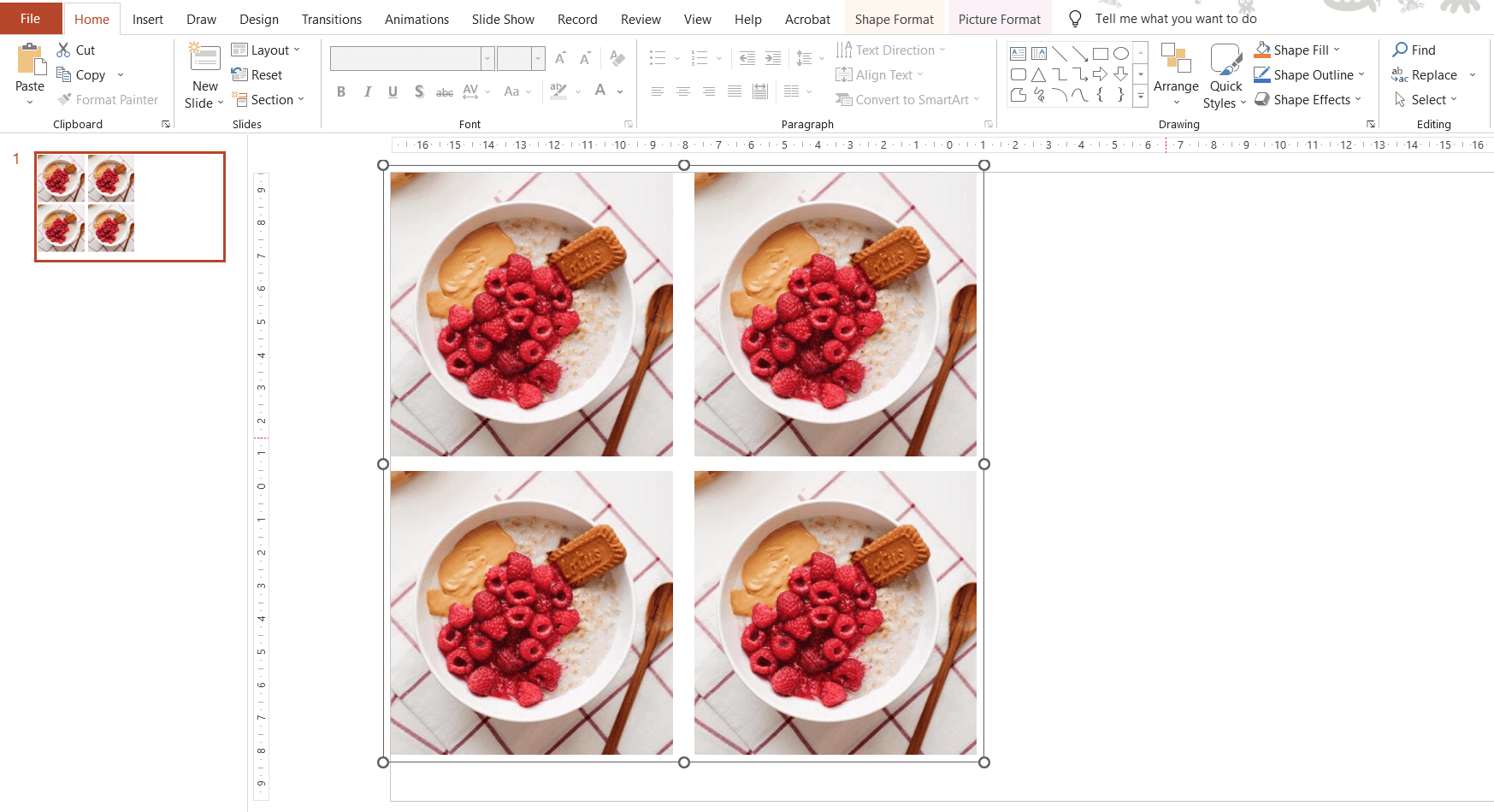 So far, all the work is done, isn't it very simple?
Make a photo collage with an online collage maker for free
The above methods are mainly for classic photo collages. If you want to make your collages look more creative and interesting, then here is a powerful and efficient online photo collage maker-Fotor. Fotor offers many free collage templates, and it is available for mobile/desktop app. With just a few clicks, you can create a professional-looking photo collage for social media right away. No design experience or technical skills are required.
Now, let's see how to make a photo collage without using the Fotor app.
1. First, go to collage maker in Fotor editor.
2. Select "collage" in the left toolbar, you will see many classic and creative collage templates. Choose the one you like to start making a photo collage.
3. Select a grid in the template and click the "add photo" to upload your photo.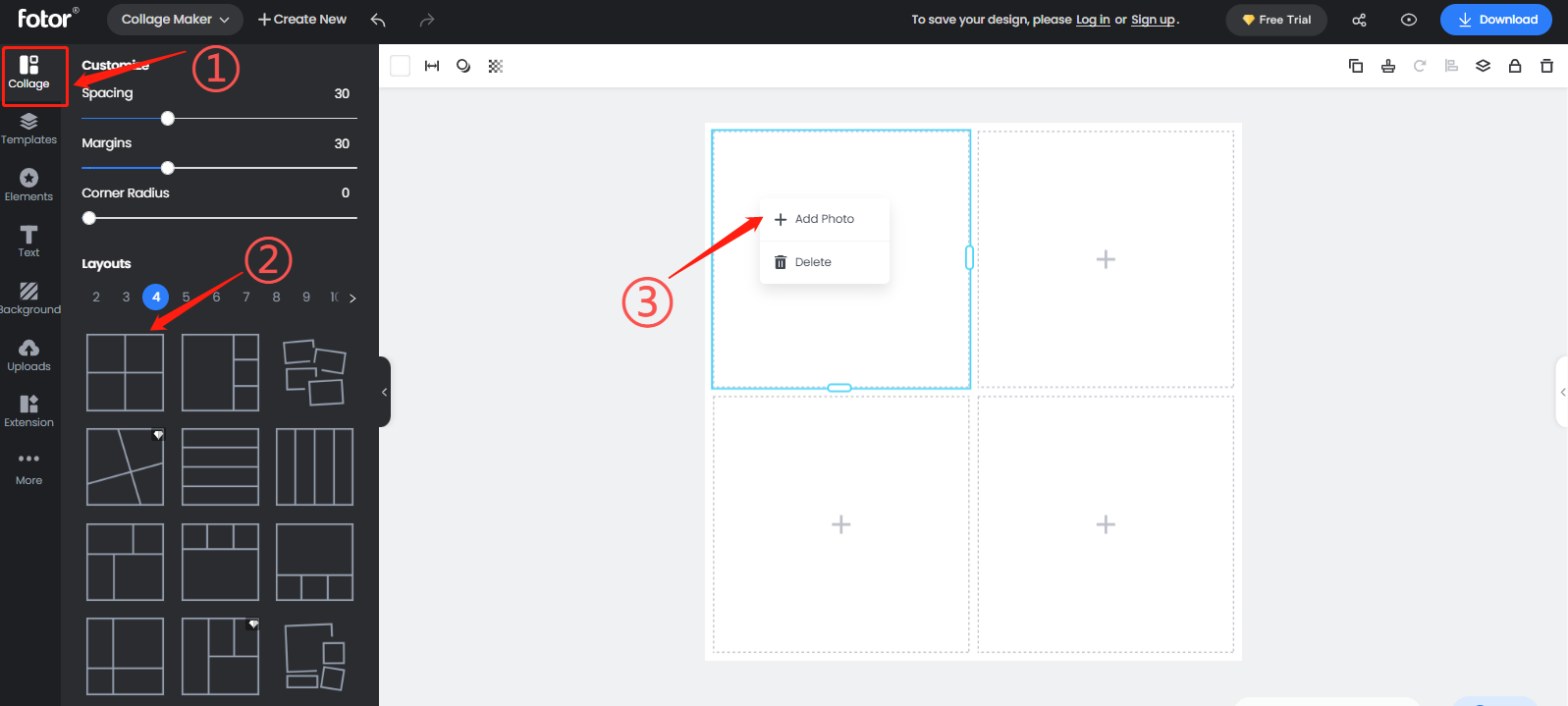 4. If you want to make a creative collage, then click on "templates" in the tools panel, choose any creative template you like and replace the image in the template with your own.
Once the collage is made, click the "Download" button in the upper right corner to save your work, or you can click the button above the canvas to sync your work to the cloud. Of course, you can also choose the file format you want when you download your collage.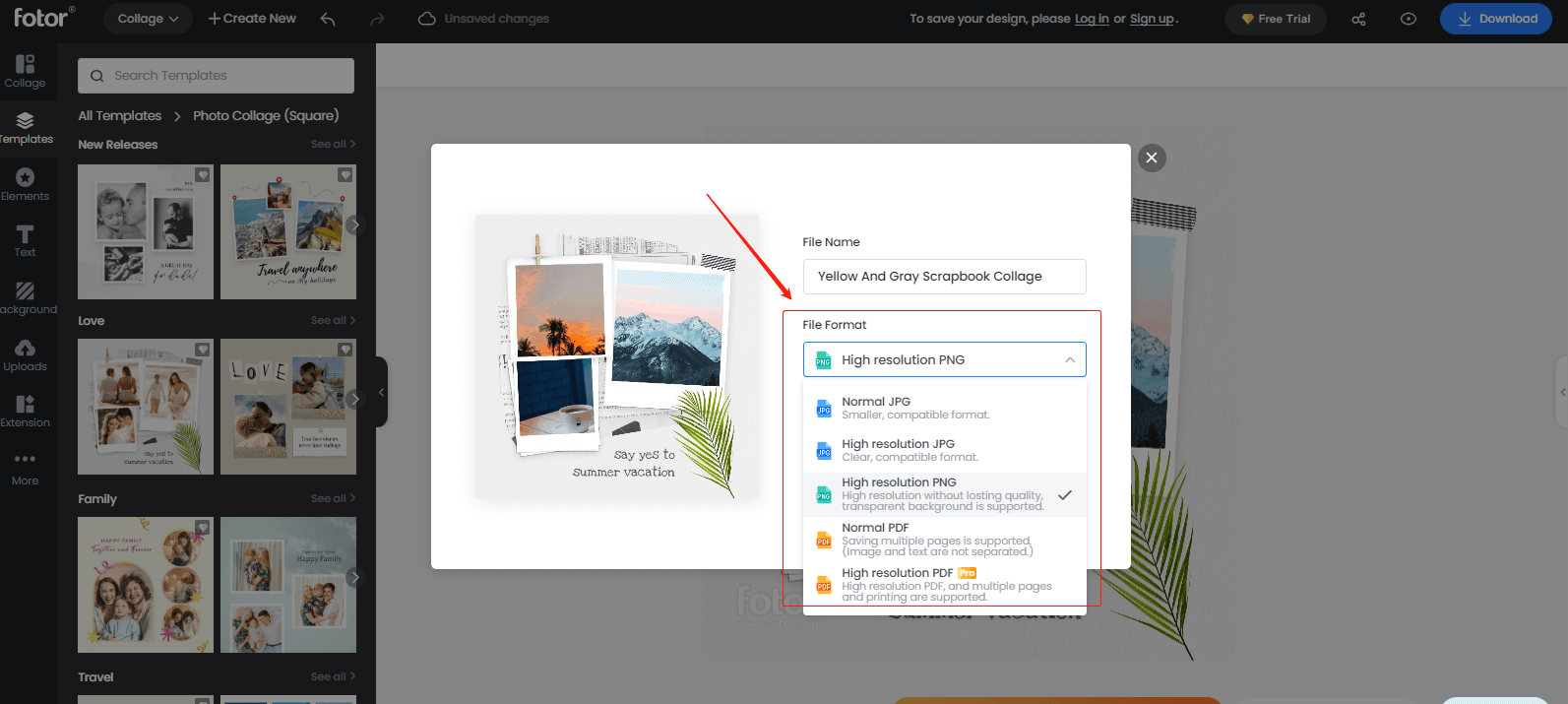 Conclusion
There are many ways to make a photo collage, we only list 3 of them and you can choose anyone you like. These ways are infinitely customize, and you can create various collage variants with them. If you have other better ideas about how to make a photo collage, please share with us!
FAQ:
Q. How to make a photo collage on android?
There are many Android phones with the collage feature, you can create a photo collage directly in your album: open the album and click Edit; select a few pictures you want to collage and click Create, then select the collage option.
Q. Where can I make a free photo collage?
In addition to the three free collage-making tools outlined mentioned in the above article. Other software programs on your computer, such as Word and the drawing tool, are also available. First, make a new blank page > add reference lines to help with the image placement afterward > arrange your photos.