Pixlr and Photoshop are two of the most popular photo editing programs for professional photographers, graphic designers, and other creatives. Both of these programs have different features that make them unique and meet different needs.
Today we will focus on the background remover of these two applications for comparative analysis. Pixlr background remover vs Adobe Photoshop background remover, we will briefly introduce the basic information, advantages and disadvantages, different features, and the people to whom they apply respectively. Take control of both applications so that you can make an informed decision.
What Is Pixlr Background Remover?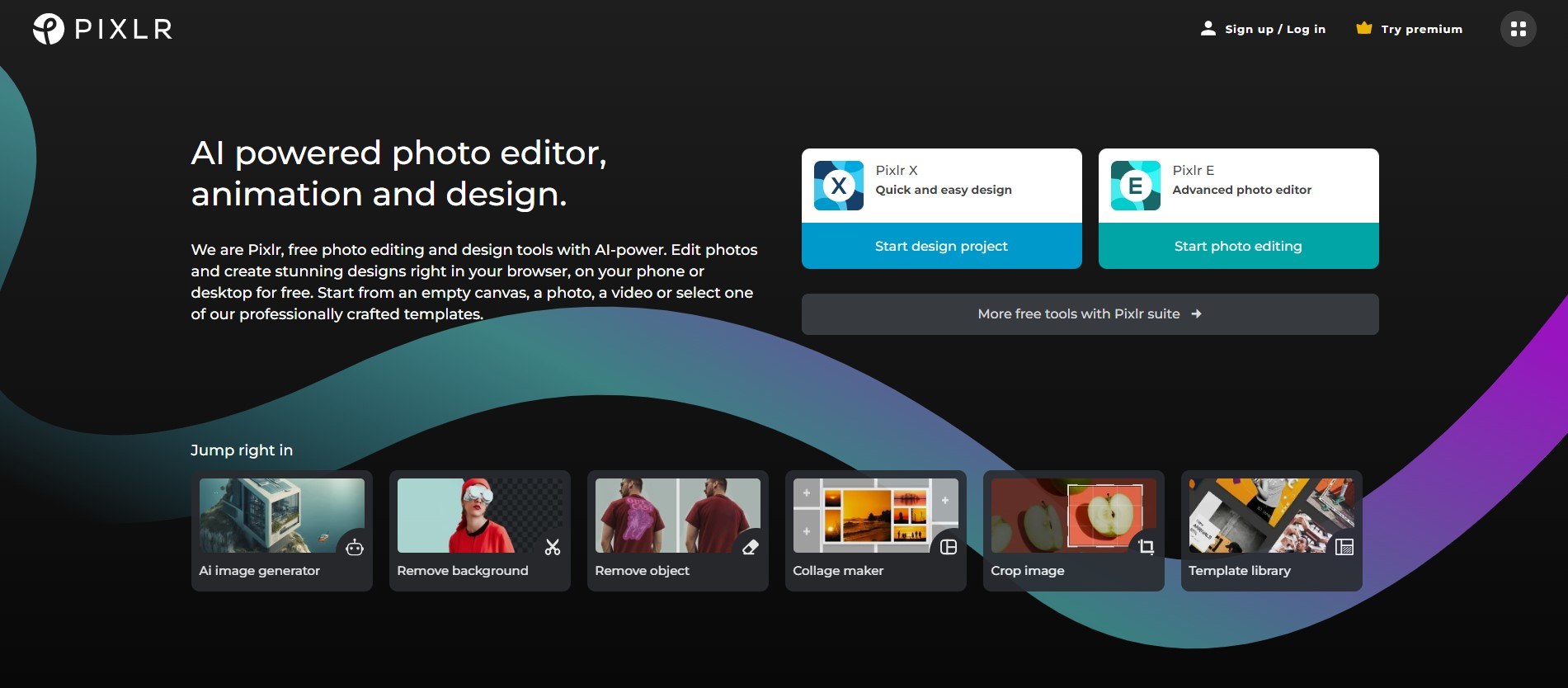 Pixlr is an online photo editor that has many free filters and effects that can come in handy for inexperienced users.
The popular feature you can use with the Pixlr editor is the Pixlr Background Remover. It is a web-based program that allows you to remove backgrounds from images. On the other hand, it is not necessary to download such an application. Therefore, this program helps users to save time and storage space on their computers.
With the help of artificial intelligence, Pixlr Background Remover can remove even the most complex objects, such as human hair, animal fur, etc. With this tool, you can also further enhance your images. Users can also use tools to identify the background, such as Magic, Draw and Lasso Mask. Moreover, you can use the manual tools to fine tune the cropping of your images.
Moreover, if you are a free user, the program has some limited features. If you want to get the full functionality, you have to upgrade to its premium version.
Pros and Cons of Pixlr Background Remover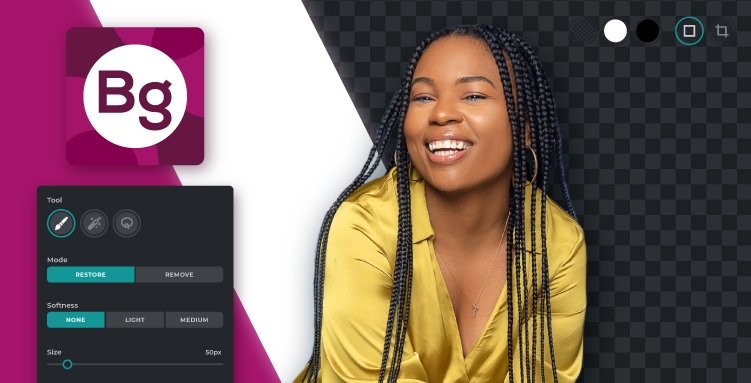 Pros of Pixlr Background Removal
Beginner friendly. Pixlr's history tool is particularly useful, making it easy to scroll through operations, undoing and redoing them when necessary. The page setup is very simple and easy to use for newbies.
Optimized for mobile devices. In addition to the version designed for browsers, the developers have also released the Pixlr app. It is completely free to download and use, and allows quick sharing of your images via email or any popular social media site.
100% compatible. The beauty of this program is that it is compatible with all existing platforms and can even work on weak PCs. No matter what operating system and browser you use, you can take full advantage of Pixlr's features.
Lightweight. Unlike other photo editing software for beginners, Pixlr stands out for its low resource consumption.
Allows working with text. Here, you can easily add captions to your images. However, if you need to make more serious adjustments, such as those involving characters, you should choose other software. All in all, Pixlr is suitable for basic work with text.
Cons of Pixlr Background Eraser
JPEG support only. The most disappointing thing about Pixlr is that the program only supports the JPEG file format, which may scare off some users. If you desire to work with RAW, TIFF, and DNG, you need to choose another program.
No drag-and-drop functionality. Those who do a lot of manipulation when editing images know that importing photos with drag-and-drop can speed up the workflow considerably. Unfortunately, Pixlr doesn't support this feature.
Ads. Numerous ads cover the workspace, making image editing a daunting task. The service's main page is indeed crowded with different ads, but you can remove them by activating an ad blocker in some browsers. However, such extensions do not work in all browsers and are completely useless in the Chrome Web Store app.
What Is Adobe Background Remover?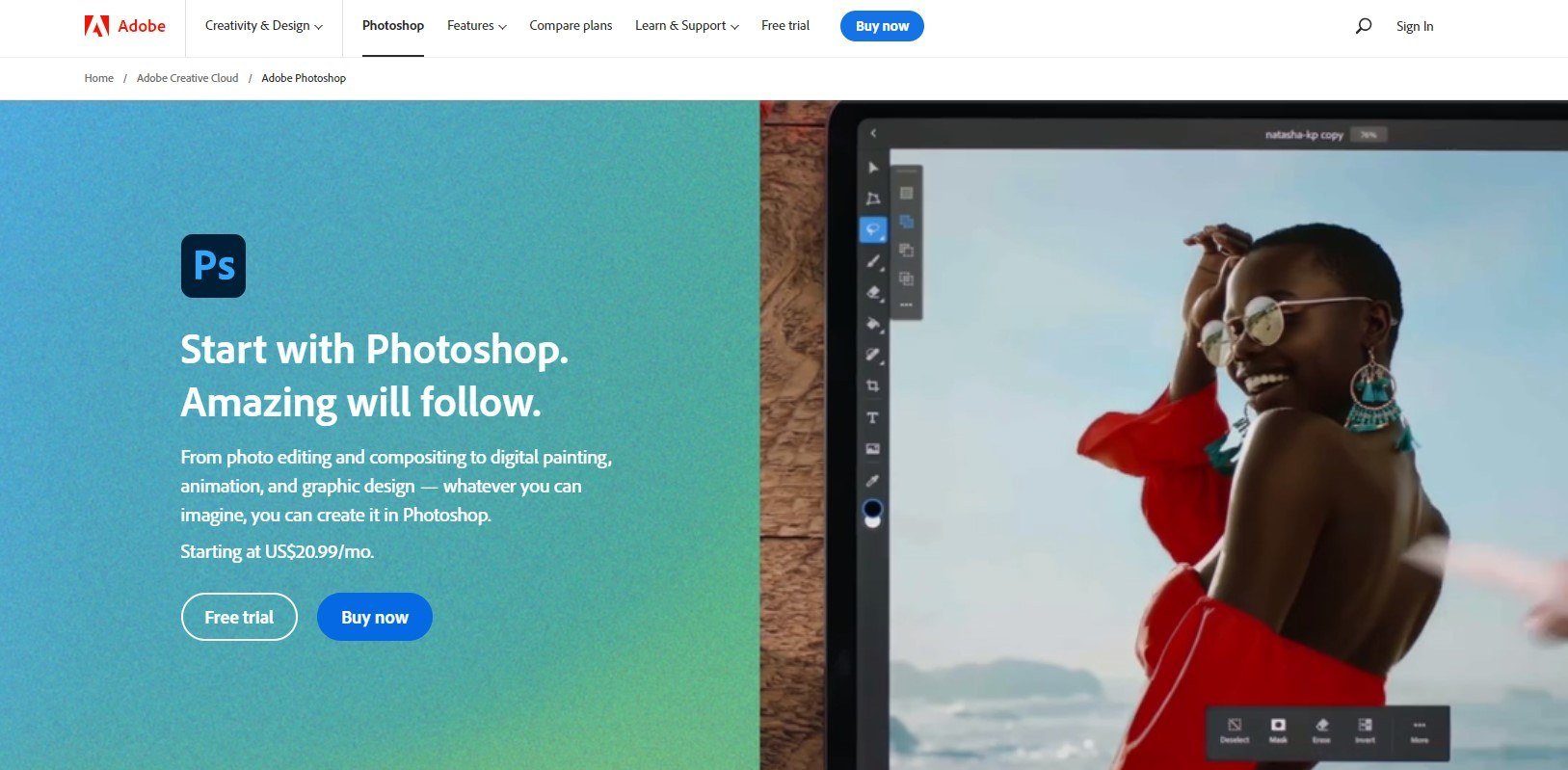 Photoshop is a photo editing software - the so-called raster graphics editing standard for professional work with photos and other graphics. photoshop is the most popular graphics package for the professional editing of images in any format. Users can get the desired results thanks to a wide range of filters, styles, real-time noise addition features, blurring, ability to change opacity, and mode of layers.
Photoshop includes a large number of automatic shapes, arrows, and lines. Different types of power tools allow you to select the desired fragment, remove the red-eye effect, and perform image retouching, color correction, scaling, graphic conversion, rotation, etc. in manual and automatic modes.
There are many ways to remove backgrounds in Photoshop, but Adobe has only made it easier in the last few years with tools supported by Adobe Sensei, such as the Background Removal and Object Selection tools, which use AI to automatically pull the subject out of the scene. Then all you need to do is use the brush tool to refine the edges if you have any details you want to keep.
Pros and Cons of Photoshop Background Remover
Pros of Photoshop Fake Png Maker
One-stop program. In the long history of Adobe Photoshop development, the company has managed to create this software that amazes with its powerful feature set, excellent tools, format support, and more.
Rich and professional advanced tools. photoshop offers more advanced tools such as layers, masks, blending modes, and 3D tools to meet the different needs of professionals.
Over 3,000 free plug-ins. Photographers and retouchers often choose the latter when comparing Pixlr with Photoshop because of the variety of plug-ins available to enhance the program's capabilities. Photoshop Free allows the use of integrated and third-party plug-ins such as overlays, brushes, actions, templates, and more.
Layer support. Popular Photoshop artists often use layers when they want to add titles or any other element to their photos, and also for overlaying several images.
Easy to work with more than 15 formats. Unlike Pixlr's rivals in the competition with Photoshop, Adobe products allow the use of numerous formats, JPEG, PNG, TIFF, PSD, and BMP are just a few of them.
Over 1000 tutorials. A huge advantage of this software is that you can watch free Photoshop tutorials. You can find them on the official website and on YouTube. Importantly, there are tutorials on both vector and raster graphics.
Cons of Photoshop Background Deleter
Payment. Adobe pursues a different strategy when distributing its programs. They offer a subscription model, which means that you need to pay a monthly sum of money. If you don't use the software regularly, the subscription price is rather uneconomical.
Steep learning curve. Photoshop is a truly remarkable photo manipulation software that has so many tools that novice users get confused the first time they check them out. The same effect can be achieved with the help of different tools. Such a professionally oriented environment takes quite a bit of time to get used to it.
Pixlr Background Remover and Adobe Background Remover
Pixlr background remover is available online both for free and for a small fee. With its effective background remover, Pixlr can help customize the levels of your images, change color preferences, and give you the highest level of user satisfaction. To remove backgrounds online with Pixlr, you have two options - you can handle it manually or let the tool do everything automatically.
Pixlr Editor is a desktop version of the tool that allows you to replace colors in layers. It is worth noting that only the Pixlr Desktop Editor can remove backgrounds, and its online version does not support this feature. To use the desktop version, here's a high-level step-by-step overview.
When testing both remove background programs on the same computer, we noticed that Pixlr Pro showed better results and was faster. This happens because Photoshop consumes a lot of resources and becomes very sluggish on older computers.
You have to pay Photoshop $20.99 per month to use it, while the price of Pixlr Pro is equal to zero, but Adobe pursues a different strategy when distributing their programs. They offer a subscription model, which means you need to pay a monthly amount. If you're just starting your career and your expenses exceed your income, this doesn't seem reasonable.
Which One Is Better for You
When it comes to deciding between Pixlr and Photoshop, it depends on your requirements and budget. If you only need basic image editing features, then Pixlr may be the better choice, but if you need more advanced features, then you should consider investing in Photoshop. knowing the features of each software can help you choose the best one for your image editing or design, helping to make your daily work life easier.
Photoshop is top-of-the-line in terms of functionality and professionalism, and the difficulty of learning it discourages many novices. There are many easy-to-use Photoshop alternatives that you can try, such as Fotor, Canva, etc. Whether you want to remove backgrounds from your photos or make a design, these free online softwares can help you very well.
Conclusion
Pixlr and Photoshop both offer powerful image editing tools for amateurs and professionals alike. However, the two programs differ in how they approach image editing, making each one more suitable for certain types of projects.
By understanding the differences between Pixlr and Photoshop, you'll be able to make a more informed decision when it comes to choosing the right software for your needs.