There are many ways to create an attention-grabbing music bio for Instagram. You can infuse humor and witty wordplay, showcase your accomplishments, incorporate emojis, and employ fancy fonts to ensure your bio stands out instantly.
For this purpose, we highly recommend Fotor's free font generator. This versatile tool empowers you to effortlessly generate text in a variety of font styles online, adding a personalized and captivating touch to your Instagram music bios.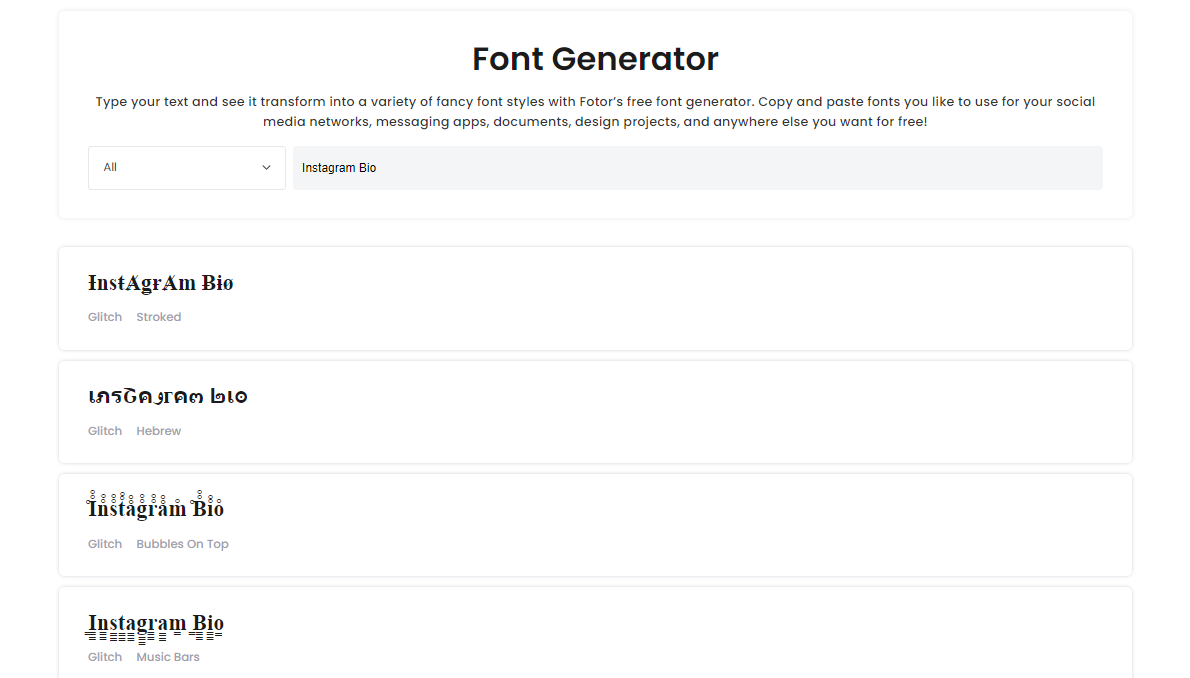 Whether you prefer a timeless bold font, or one of Instagram's popular fonts, you can quickly get a distinct bio font within seconds, and engage audience.
Conclusion
We've provided you with over 100 music bios for Instagram in this guide, tailored to the tastes of music lovers, DJs, and musicians alike. We've also shared tips on how to make your bio more unique.
Now, it's your turn to choose a bio that resonates with you. Simply copy and paste it into your Instagram profile, and attract a community of like-minded followers who share your passion for music. Get ready to amplify your Instagram presence and let the music lead the way!