Elevate your Instagram love bio to new heights with Fotor's font generator! With this powerful tool, you can effortlessly infuse a touch of uniqueness and character into your written expressions, turning plain text into captivating works of art.
Fotor's font generator offers an impressive array of font styles, ranging from the cool fonts to the fancy fonts. With just a few clicks, you can seamlessly transform your text into a font that mirrors your distinct personality.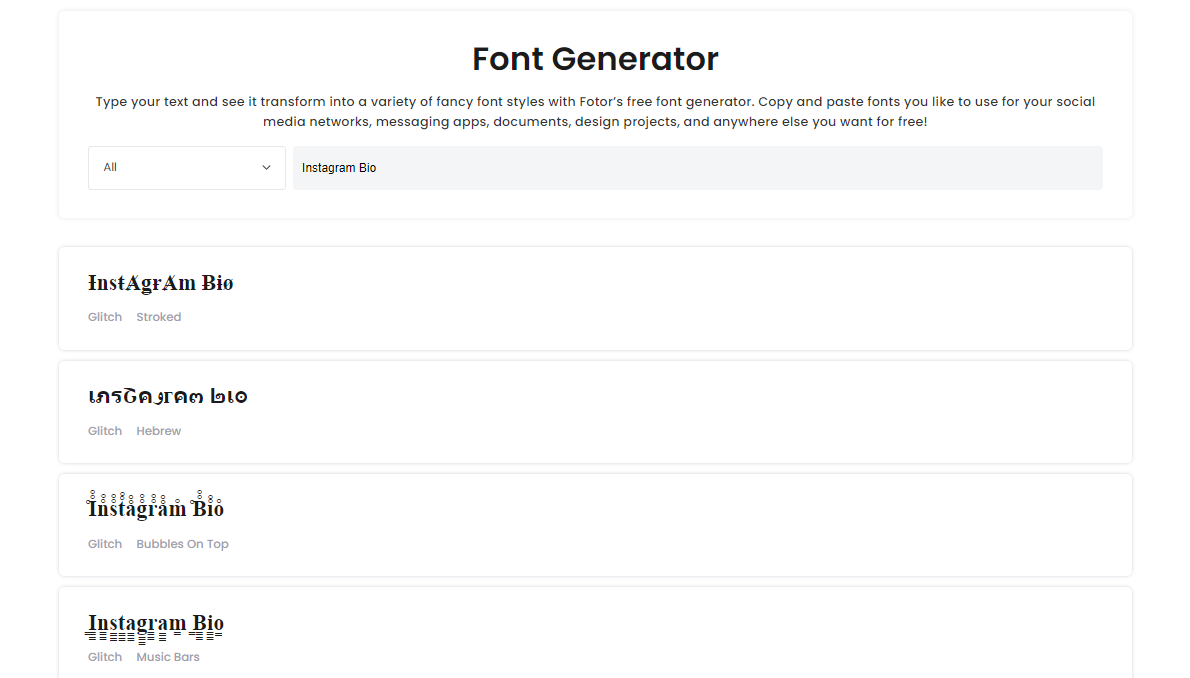 Here's how to use Fotor's font generator for Love bios:
Open Fotor's online free font generator.
Enter or type your love bio for Instagram into the textbox.
Scroll down to find the font style you like. Fotor will convert your fonts in seconds.
Then copy and paste the converted stylish font text to your Instagram bio to share your love.
Conclusion
Your Instagram bio is your digital introduction to the world, and choosing the right love bio can leave a lasting impression on your followers. We hope this compilation of heart-touching love bios for Instagram has ignited your creativity and provided you with the perfect inspiration to express your love in a unique way.
So, pick one love bio and express your emotion on Instagram now!