Product Images Optimization: The Ultimate Guide for E-commerce Sales
---
In some ways, there isn't much difference between operating an e-commerce store and a brick-and-mortar shop. In both, it is crucial to draw the attention of the audience. For an online store, you need to drive search traffic to your website, and you need to increase your conversion sales and rates. Image optimization is one of the best ways to efficiently draw customers, but this area of SEO is often neglected. When most people hear of SEO, their minds tend to gravitate more towards content, backlinks, and keywords, forgetting that images are more visually appealing, and when properly optimized, images can generate better conversion sales.
Optimized images on your site will help it rank better in organic searches and will also generate a whole new traffic source now, your mind must be whirling after learning of the generous benefits of image optimization. But the question now is, how do I optimize my product images to generate more sales? This question is what this post is poised to answer.
Capture Quality Product Photography
You can't optimize pictures that are of low-quality, there is just no point in doing that. Even if the optimized low-quality photos appear in the search results, visitors can't be motivated to click on them because of their lack of visual appeal. Hence, it is best to ensure that all the photos representing your products are of high quality. The quality of your product images affects your SEO as website pages with top-notch pictures get more backlinks, and they earn higher rates of conversion.
Using a Smartphone Camera is Allowed
If you have a camera that fits in with the description of 50 megapixels with a screw-on lens of 100 mm, you can take advantage of it. But for various types of products, including clothes, shoes, books, cakes, watches, etc., it is wholly acceptable to utilize a smartphone in shooting product photos.
Smartphones like the iPhone series (starting from iPhone 7), and the Samsung Galaxy S series has a 13MP lens that can be optimized for product photos.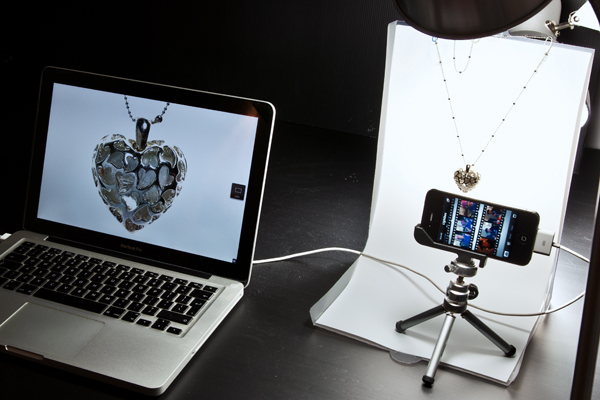 Adwordsrobot.com
Use a Tripod for Shooting
As your business grows, holding your camera to learn pictures will be tricky, and if you decide to rest your camera on an object like a book stack, the arrangement could shift doing the shoot. To guarantee consistency across all your product photos, it is best to use a tripod.
You can get a traditional or flexible tripod. If you're shooting with a smartphone, there is an adapter on the tripod that grips the sides of your phone and screws it into the tripod.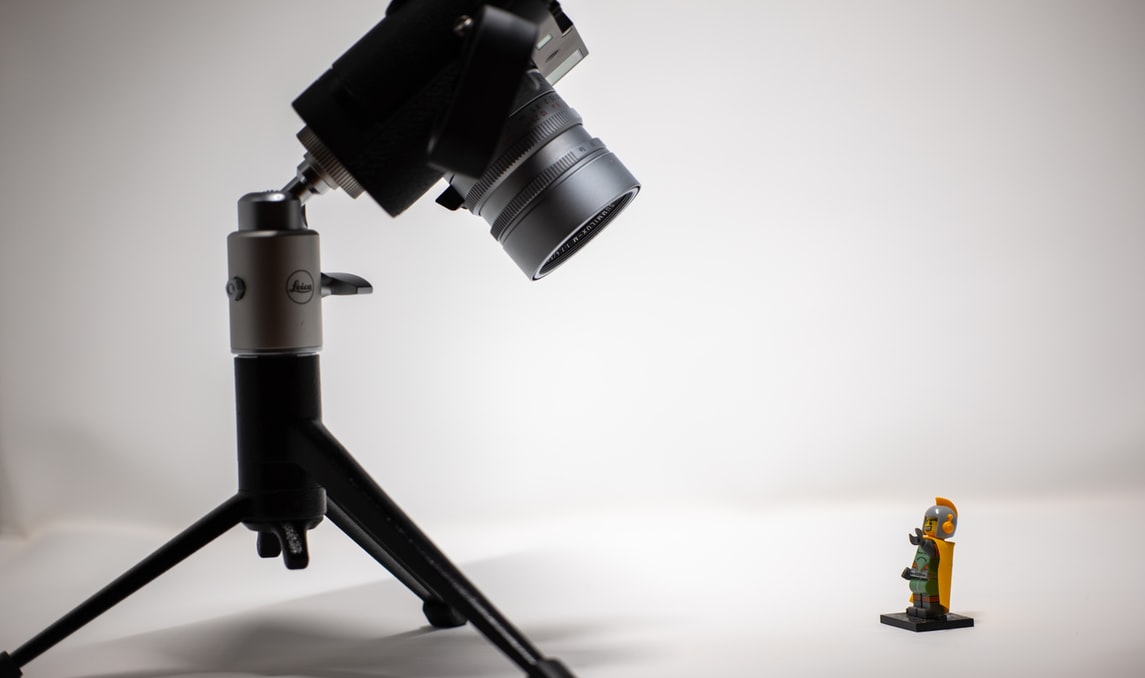 unsplash.com
Artificial Light versus Natural Light
Natural light is simply sunlight. Product photos are best in sunlight if,
the product is meant to be used outside, for instance, beach wears.
the product is worn on, used by or shot while with a person. For instance, it is better to shoot a suitcase carried by a man in the natural light. This is because people generally look better with sunlight
you are trying to showcase the surroundings of the product, rather than the specific features of the product.
Artificial light includes light bulbs, fire or candles. This type of lighting is best for shooting products with specific physical details that need to be highlighted to wow an online consumer. For instance, if you are taking photos of a makeup session where you need to highlight the makeup products used such as the eyebrow pencil, concealer, bronzer, and the likes, then artificial lighting is usually best.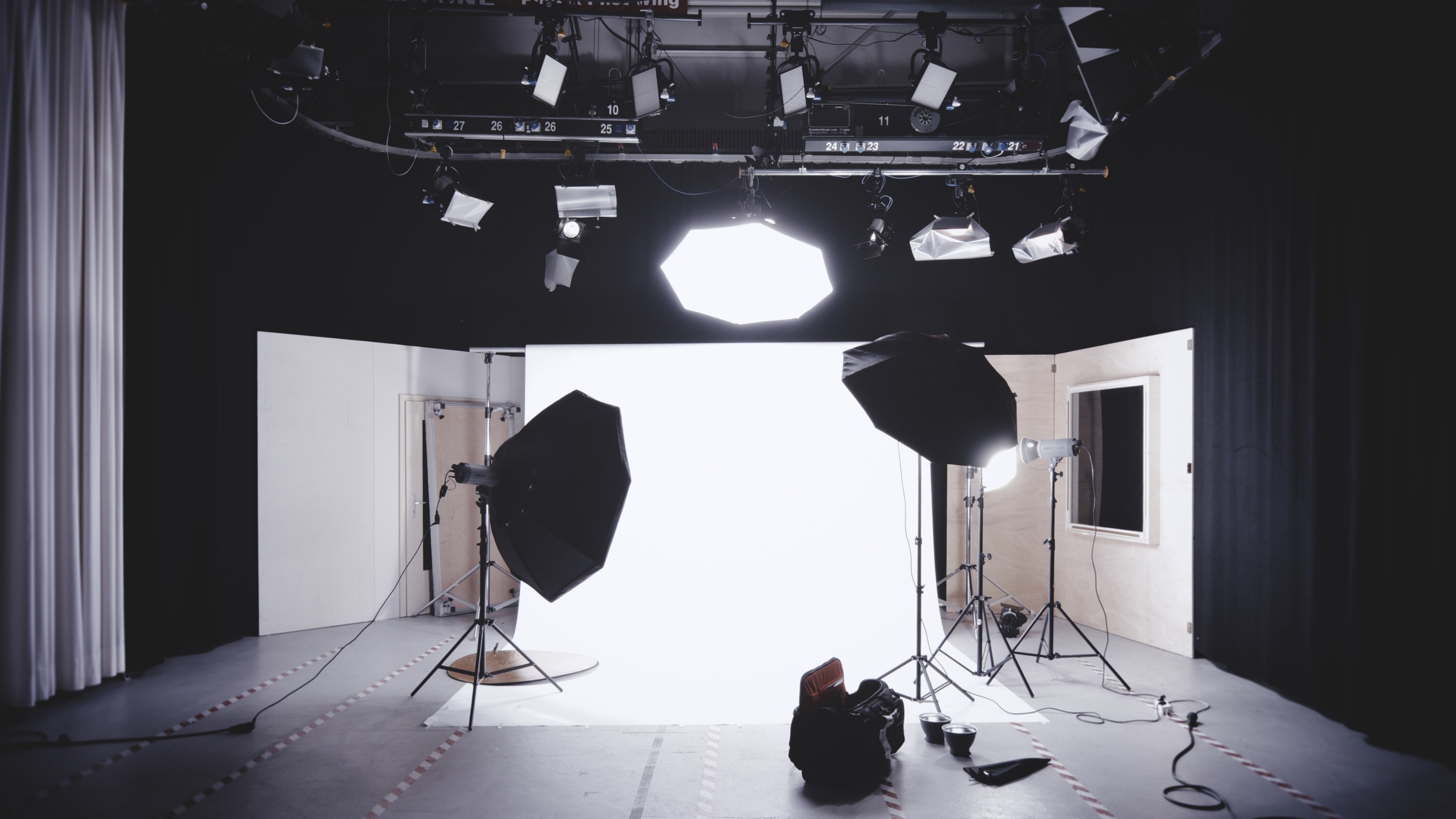 unsplash.com
Do not choose a background based on what is easy to create. The backgrounds to your product photos should be similar to the perception of your products you want online buyers to have. Decide first, if you want to use a white background or a real-world, dynamic background. To capture an ideal white background with no blemishes or corners, use a big bendable paper sheet known as a sweep. The curve of the sweep will be invisible on camera. This way, the key details of the product are emphasized, and the website visitor concentrates more on the product.
On the other hand, dynamic backgrounds are better for shooting products that are being modeled by a person. However, it is easy for the background to steal the attention off the product. Give your product emphasis and depth by using the portrait mode. This mode blurs the product background such that the product context is clear but doesn't compete with the product.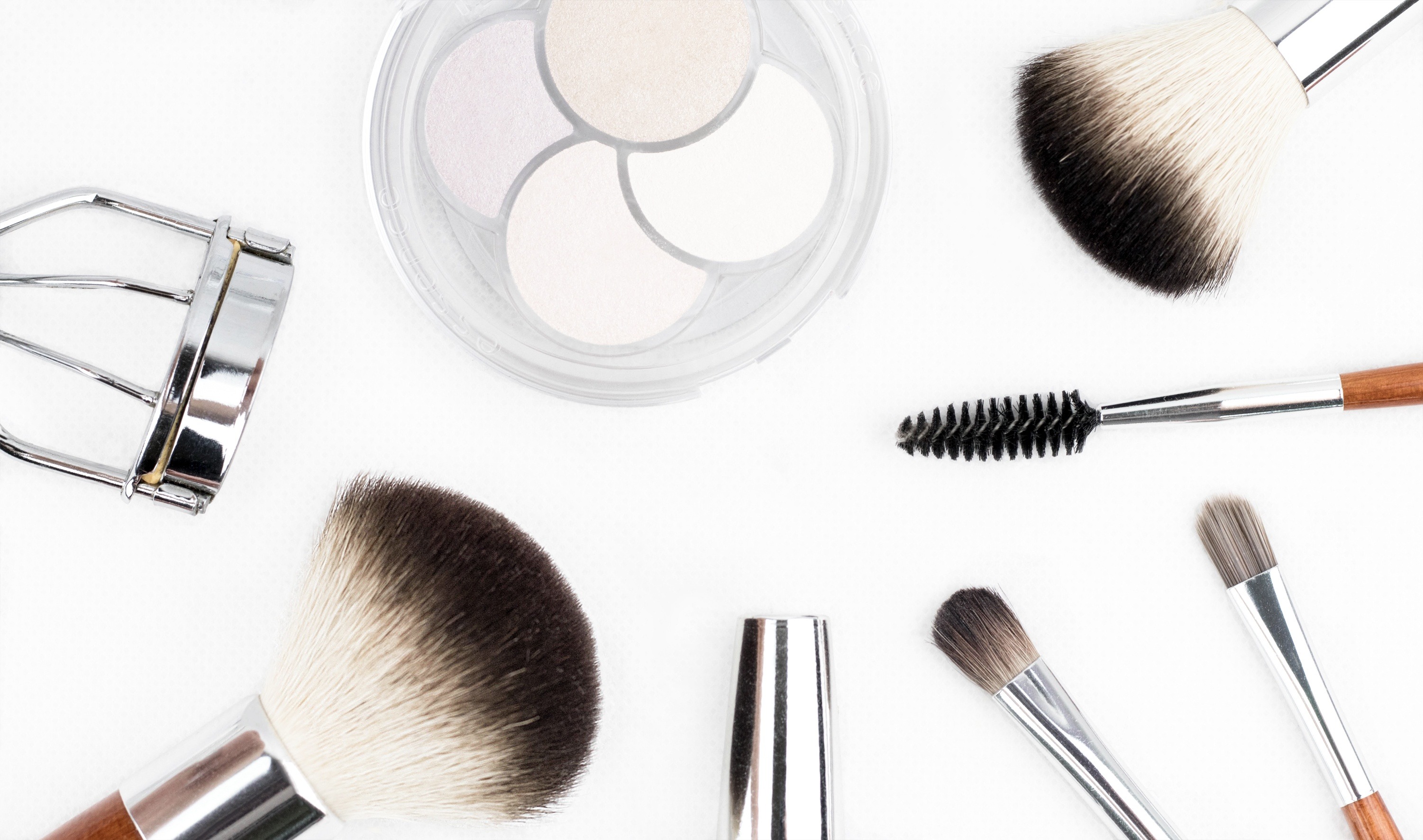 unsplash.com
Enhance Photos with Photo Editor
Product photography is important. Have you ever heard something related to the fact that a single picture equals a thousand online sales?  This saying is, no doubt the truth. The first thing that draws the attention of consumers is the photos on your website. The pictures further help the consumers in understanding the products and your brand generally.
So, what impressions do your product photos make to the target audience? People make their first impressions in less than fifty milliseconds. This makes it important to use photo editing software to make your photos appear their best. With the dynamic advances in computing and mobile technology, you do not have to necessarily hire an expert just to enhance your photos.
A photo is almost perfect, and then, you notice a defect that makes it imperfect, and you're thinking of how to get rid of this flaw. For a photo to be perfect, it is vital that unnecessary elements are excluded. After all, you don't want something else distracting your target consumer from the main object, which is your product.
One of the top photo editing apps for removing flaws from an image is Fotor Photo Editor. The Fotor app is a powerful, free-to-use photo editor with a camera, photo filters, and photo grid. If you're an amateur or a professional, you are guaranteed to receive breath-taking photos edited to have a professional appearance.
Have you heard of the Fotor clone tool? This Fotor feature can get rid of all the unwanted blemishes from your product images.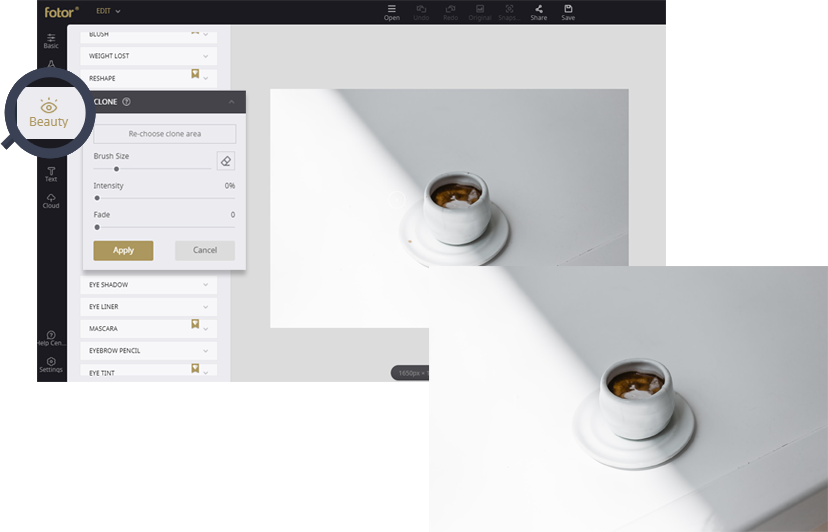 Click to Edit Your Image
Utilizing effects and colors to the best advantage
The Fotor app is also one of the best photo editing apps for colors and effects. The app consists of an impressive treasure trove of photo effects and filters which allows you to get the best look of your products.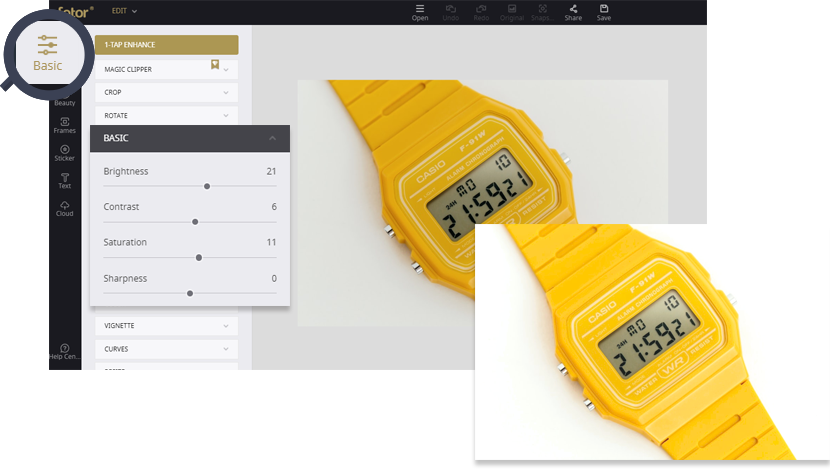 Click to Edit Your Image
For most platforms, the products are required to remove the background images so they can be placed any materials for the promotion event. Fotor also has this feature for you to remove the background image easily and quickly.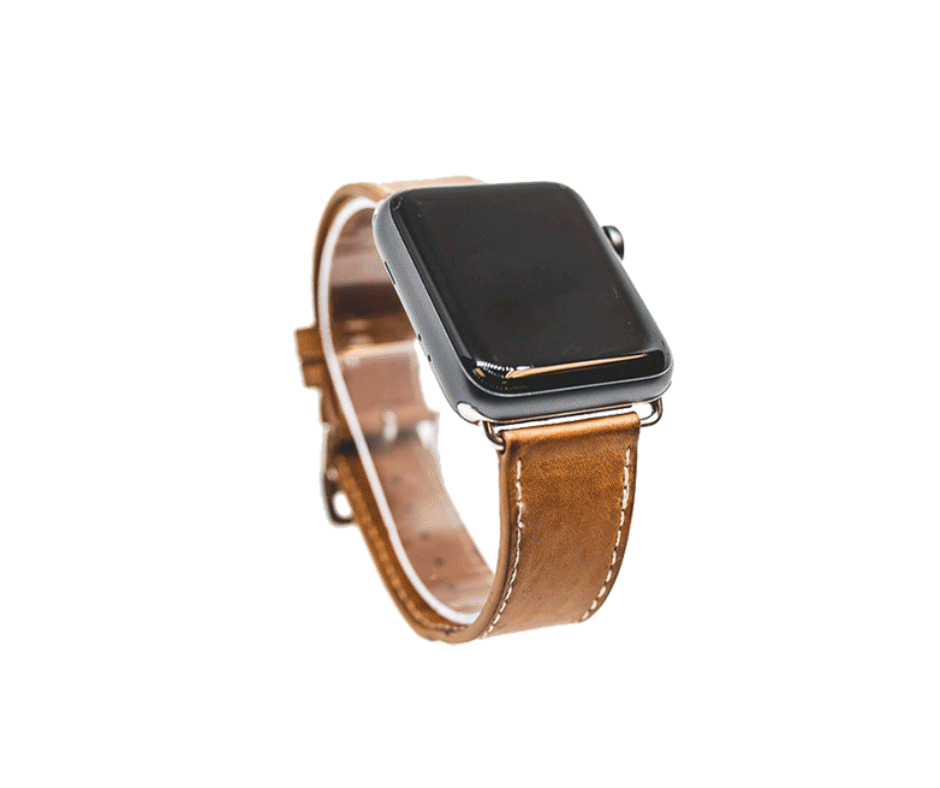 Keep Image Size and Style Consistent
It seems that consistency is key towards success in whatever aspect of life, and product images are not exempted. You can better boost your brand, provide a better online shopping experience as well as significantly improve your sales if there is consistency in your product photos.
Whatever creative decision you've decided on for your product images, ensure that you follow through with it across all the pictures.
Background: Whether you intend using a white or dynamic background, mannequin or model, Flash or zero flash, you have to apply this decision across the board.
Size and Shape: As inconsequential as this might sound, consistency is also important in the size of your product photos. Imagine that you have to photograph two jars of cream in which one is larger than the other. Then, you photograph the smaller jar from a closer distance, and then it appears even bigger than the large jar when they are placed side-by-side on your website. This will unsurprisingly confuse your website visitors, and make them start doubting the credibility of all the products on the site. So you have to crop the images to the same size.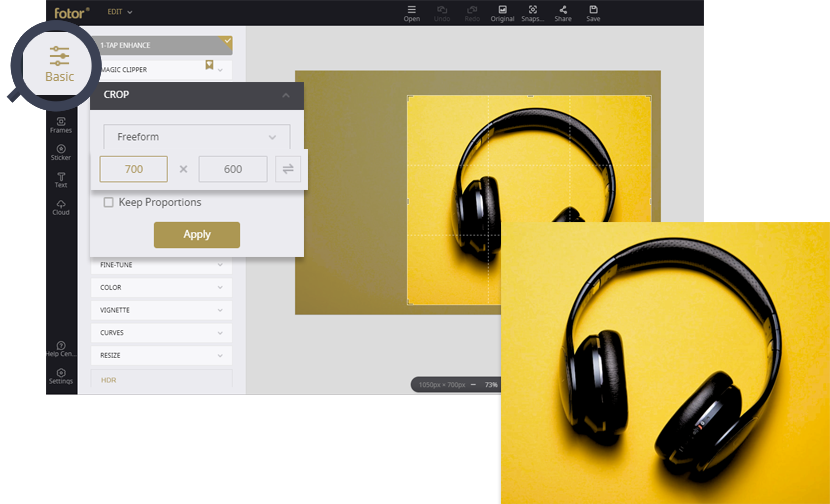 Click to Edit Your Image
Additionally, make a decision on if you want your product photos to be landscape, square or vertical. Whichever choice you make, the main point is that you keep to it. If you don't, the photos will all be in different sizes and shapes, and before long your page will appear disjointed. Most e-commerce sites, however, prefer square templates for guaranteeing consistency in product photography.
Developing Consistency Guidelines
When change is constant in your images, this inconsistency can affect your consumer perception and make them doubt your products.  To ensure that you maintain consistency in your product photography, it is important that you develop specific guidelines on how your product photos will be taken.
Everything from lighting, the distance between product and camera, and backgrounds should be covered in these guidelines. With such detailed guidelines, even when you intend taking photos of new products, they'll be identical to the previous ones. Besides, there won't be the need for re-shoots of your products. Some of the things to include in your detailed product photography list are backgrounds, size, color palettes, lighting, props, lifestyle models, product distance from the background, camera distance from the product, among others.
How to Optimize Product Images on Search Engines– Image SEO
Image search engine optimization is the crest of product image optimization. Just like the written content on your site, SEO can boost the product images. Here are some tips on how to do an efficient SEO for your product images:
Rename your product images appropriately according to the description of the photo. Google can have better insights about the image's subject matter if it has an appropriate filename. The filenames of your images should be straightforward and descriptive, rather than being stuffed with keywords.
Include an alt tag to your image. The alternative text accurately describes the image and the browser displays the alt to the users through the screen readers. The alt tags are the test alternative, and they are mainly functional when a browser is unable to display an image. They are a great way to ensure that your image always pops up in search engine results.
moz.com
Also, do not forget to include image titles and captions. The captions are located below the image in a grey box. They add context to the image and ensure that the message of the image is understood immediately. Ensure that the images are placed right next to relevant text and on website pages that are pertinent to the subject matter of the image
Most web images are in either PNG, JPEG, or GIF file type. Each of them employs different compression methods. Choose the file type that is best for your product image. The file type is a crucial aspect because it is a critical aspect in determining the load time of a page, and for both mobile and desktop, page load time is important for SEO.
In making a choice, you should consider that the JPEG file format is regarded as the best as it compresses the image efficiently with little quality reduction. For photographs, JPEGS are the best, while GIFs are better for moving images, and PNGs are the ideal option for text and line drawings.
Remember to resize your product images so that it aligns with the site dimensions.
Generate an image sitemap that includes additional information about your images such as the URL
Ensure that your images are in responsive design. This will provide a user-friendly experience for both consumers that visit the site with their desktop or mobile phones.
Image Optimization FAQs
1. What is meant by image compression?
The file and pixel size of an image when it is first uploaded are often bigger than what is required for your site. By compressing the image, you can make the size of the image smaller without compromising the quality, and also make the image device-friendly. This will further optimize the product images for load time.
2. What are the focal points of product image optimization?
The focal points of product photography are:
to adequately present your product with zero distortion
to present the product in excellent lighting, without identifiable reflections
to ensure that the photography of all products is consistent
3. Is image responsiveness important?
Yes, it is. The product images on your site must be responsive. This means that they ought to be optimized and compressed to suit the browser and device the consumer is using.
Conclusion
So, what's the delay for, now, you should realize that the optimization of your product images is key to generating more traffic, and increasing your conversion rates. Not only the content on your site is important, but the product images are also. Hence, they should never be neglected. Stop procrastinating, the sooner you start applying each and every of these optimization tactics, the better it is for your website.
Drop a comment below to let us know which tactics you agree with the most, and those you'll be implementing right away.
About Us:
Fotor is a free online picture editor and graphic designer, allowing you to use online photo editing tools, such as add filters, frames, text, stickers, and effects…and apply design tools to make creative photo designs and graphics. Online photoshop and graphic design software have never been so easy!

---
Related Posts :
Leave a Reply :