Instagram has been a revolutionary social media to trend a new lifestyle via Instagram story and reels. Instagram stories have become a new way to share lifetime and even deliver more marketing changes. There are more than 500 million daily active users using Insta story to create stunning stories and share their updates. Creating a perfect Instagram story is a crucial way to catch more attention. First, figuring out the Instagram size is important.
In this article, we've made a comprehensive guide on Instagram story size to help you make your story compelling and attractive. Moreover, excellent suggestions for a better high-quality IG story also conclude.
What Is an Instagram story?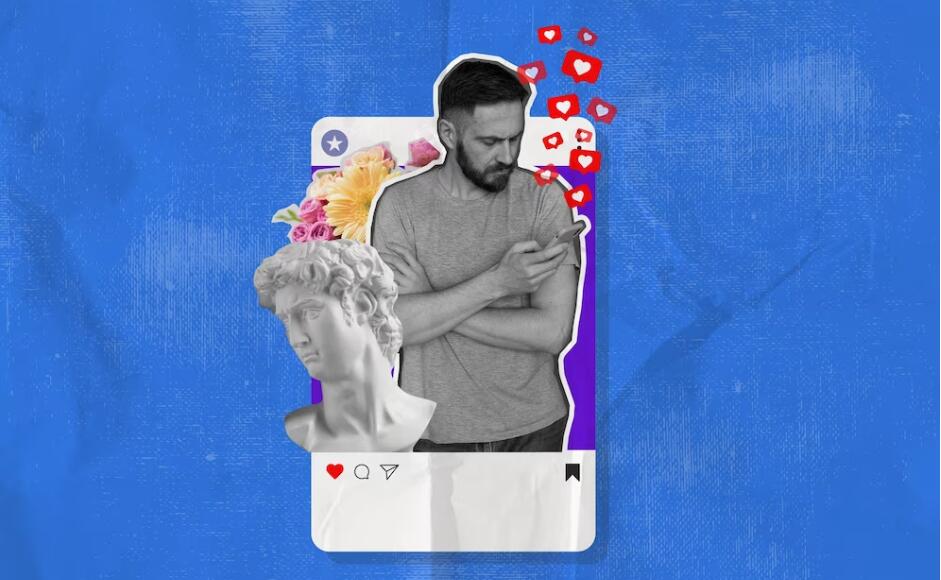 Instagram story is a new feature that you can update your followers via photos or videos. Differ with reels, the Instagram story only can be presented to others within 24 hours, and content in more casual daily life or ads for marketing.
What Is Instagram Story Size?
The Instagram story size is 1080px by 1920px with a 16:9 aspect ratio. When you want to upload Instagram story, the vertical photos and videos are friendlier to view by others.
However, there are more Instagram story specifications you need to notice before making an IG story.
Picture format needs to be PNG and JPG within 30MB size.
Video only supports MP4, MOV, and GIF format in 15 seconds under 4G in size.
Learn more>> Convert images into Instagram story format in seconds
Instagram story video size can be acceptable for 720 x 1280 pixels, 1440 x 2560 pixels, and 2160 x 3840 pixels. However, smaller sizes will be seen as blurry, and bigger sizes will be compressed for suitable sizes.
If you don't adhere to the Instagram story dimension, then your story may be compressed into low-quality size and affect the final-looking result.
Instagram Story Safe Zone
What is Instagram story safe zone? When you upload a picture or video on Insta story, it is unavoidable that the user name and the comment bar will cover a part of your story. So, try to keep your main character in the center of the picture or video. You know, sometimes a small part covered is an awful feeling, and maybe the covered part is the key stuff.
How to Create Instagram Story?
It is very easy to make an Instagram story. Follow the picture tutorial to get your story started.
First, open the Instagram app and tap the "+" icon.
Tap the Story icon in the lower right corner.
Tap the Photo Album in the bottom left corner to upload or shoot directly.
By the way, you can add some Instagram stickers to make your story more interesting.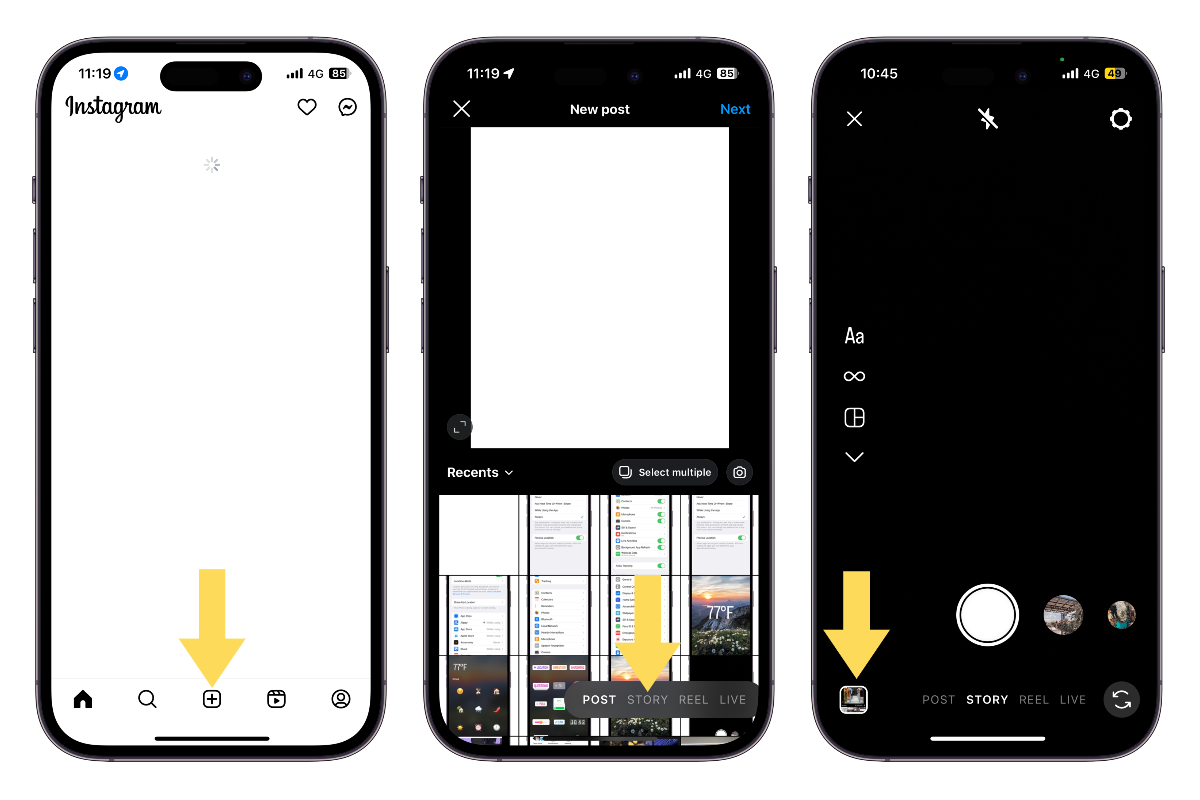 Tricks to Make Instagram Story Compelling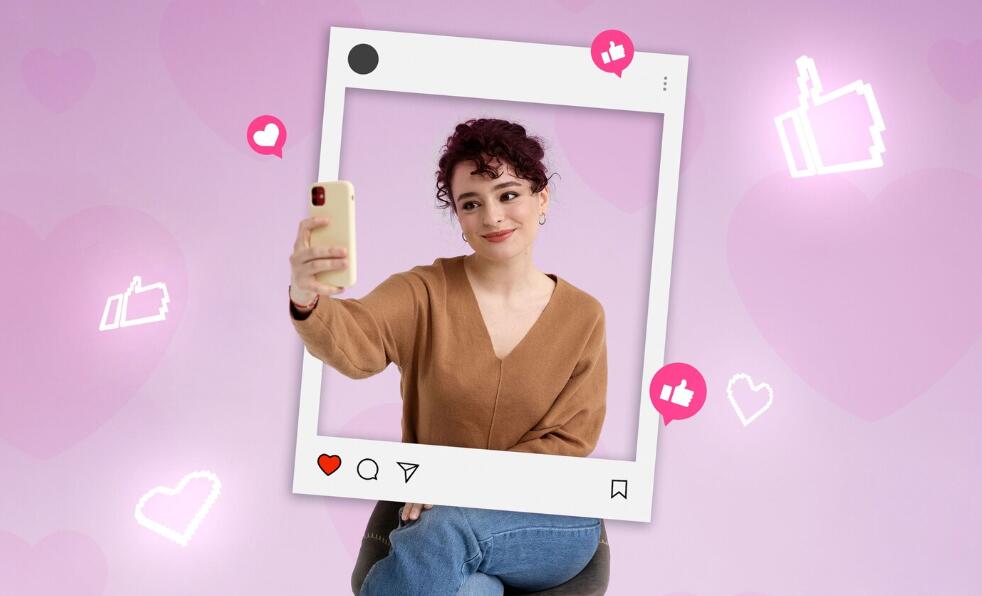 Engaging story content. If you want more followers and get more attention. Don't make your IG story full of boring and nonsense content, nobody wants to see these dull things. Keep on the useful and exquisite pictures or videos with short but good content.
Right Instagram story dimension. Adhere to the Instagram story dimension correctly. The wrong aspect ratio will affect your story quality because of compression. Use the crop tool to handle your standard Instagram story size.
Keep the story vertical. Most users make their phones vertically in 90% of the time. Go vertical to make the best effect of your story.
Edit your story content. Post-editing ins story are favored by more followers. Try to get an Instagram story template to make delicate attractive content. Most templates are super easy for beginners to use in minutes.
Less than 30MB. Although Instagram story video size can be at most 4G. But, larger size is unfriendly for people to load. People are easy to lose patience when loading for more than 5 seconds. Keep the story in a compact size for fast-load.