Want to attract more viewers and followers for your brand on Instagram? All you need is an awesome and cohesive Instagram aesthetic to pull your viewers' eyes to your Instagram homepage so that there is a chance for other people to get to know your products and brand.
Below we are going to share how to create a unique Instagram aesthetic that fits your brand in 2023. Still, there will some fabulous Instagram aesthetic ideas that will help you know what kind of Instagram aesthetic style you are really pursuing.
What Is an Instagram Aesthetic?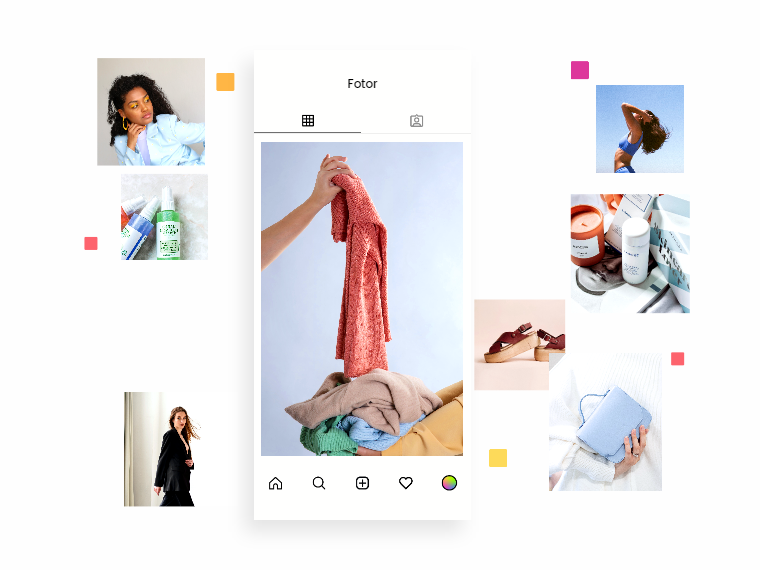 An Instagram refers to the look and the feel of your Instagram feed. Sometimes, it can be called the Instagram themes, which are generally impacted by the overall post colours and layouts.
Usually, the Instagram aesthetic is the first thing that you need to pay attention to. When viewers check out your posts and homepages, they will be reminded of your brand orientation by your Instagram aesthetics. If your aesthetic Instagram pics, profiles even theme styles are welcomed and preferred by your viewers, your aesthetic accounts may have more chances to win more followers or fans.
You can turn your Instagram posts into ones with funny orcool quotes to make your Instagram aesthetic unique.
How to Make Your Instagram Aesthetic Fit Your Brand
If you want to seek more brand fans with your aesthetic Instagram accounts of your brands, you should know how to make your Instagram look aesthetic. Below we have shared the detailed 5 steps to improve your Instagram aesthetics.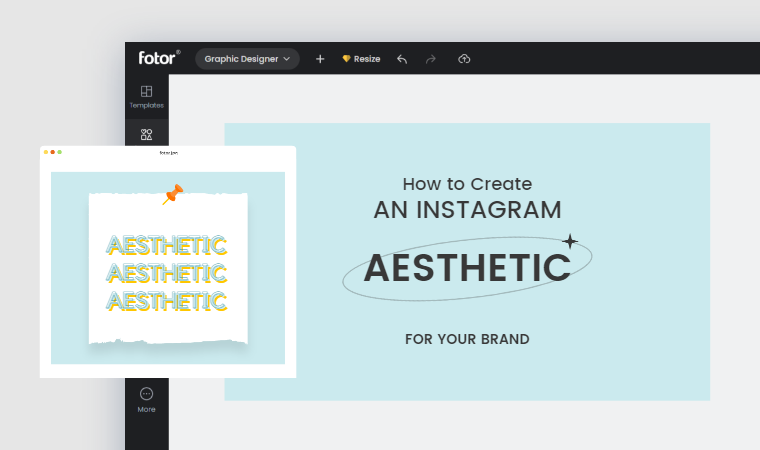 Step 1: Identify the Brand Orientation Before Creating Instagram Aesthetics
Before you create your own Instagram aesthetics, you have to know what your brand orientation is, which is the most important to make your Instagram aesthetic.
You need to clarify what your brand's core values are. It's widely known that the core values of your brand and its development philosophy will determine the overall style of your entire Instagram aesthetics. And the style of your posts and their content will also be strongly coloured by it.
Moreover, you need to know who will be your target audience. Their artistic taste will greatly influence the style of your branding. If your target audience is the people who have a special or unique taste for art, you'd better do market research before creating an Instagram aesthetic.
Step 2: Clarify What's My Aesthetic Color
Colours play vital importance in branding. Your aesthetic colour will influence your Instagram post and even brand logo designs. Branding colours will remind your target customers or brand fans of what your brand and products are.
The first visual effect will always be influential on human perception, especially shapes and colours. Nowadays, besides brand logos will take a place in marketing, brand colours are no exception. For example, when you mention Starbucks, you will unconsciously associate it with its brand colour green.
It's the same with your Instagram aesthetic creation. Before you are making your brand Instagram aesthetic, remember to clarify what colour is your aesthetic colour. When you are in the process of Instagram aesthetic creation, you should pay attention to the Instagram colour theme that will not split your Instagram aesthetics.
Step 3: Plan Ahead Before Releasing Your Aesthetic Instagram Post
When you are making an Instagram aesthetic for your brand, you should preview or plan what your aesthetic Instagram post layouts will be. Please keep in mind that Instagram aesthetics should be cohesive and harmonious.
With a cohesive Instagram aesthetic, the layouts of your posts will not give the viewers a sense of visual fragmentation. Besides the layouts, you should make your Instagram posts work as a whole. So before releasing any post, it's necessary to take the layout, colour, and style of your Instagram posts into consideration when you are making an Instagram aesthetic.
Step 4: Design Aesthetic Pictures for Instagram Feed
Instagram feed is also a key element of Instagram brand marketing. You should pay attention to the creation or design of Instagram feed pictures or posts.
Nowadays, consumers will focus on the quality of your brand's advertising images. So when doing Instagram aesthetics, you can try to produce high-quality product design images in your posts.
Here we recommend you try Fotor online editor to design aesthetic Instagram post images with high quality. With Fotor, you are free to apply Instagram post templates and other design tools. And Fotor's exquisite filters&effects allow you to create special Instagram aesthetic colours that will improve your aesthetic theme and layouts.
Step 5: Learn From Other Stunning Aesthetic Instagram Themes
When you don't know how to design an awesome Instagram aesthetic, you can learn the layout and the design of other brands' Instagram aesthetics. Learning from others is an effective way to improve your Instagram aesthetic quality. When you are learning, you should be sensible enough to absorb its merits and remove its demerits.
Fabulous Instagram Aesthetic Ideas That Inspire You
Below we will share several fabulous Instagram aesthetic ideas that may inspire your aesthetic Instagram design.
Black&White Aesthetic Instagram Theme
A black-and-white Instagram aesthetic can highlight your Instagram post subjects and catch your viewer's eyes instantly. Moreover, the b&w Instagram theme gives a sense of simplicity.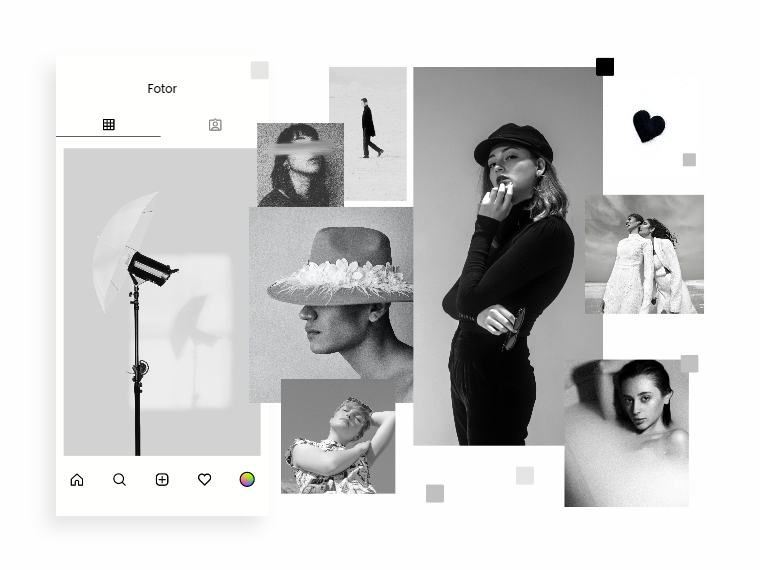 Colourful and Bright Aesthetic Instagram Theme
Bright colours always draw people's attention instantly and they can make your viewers feel your passion and your energy in your brand's core value.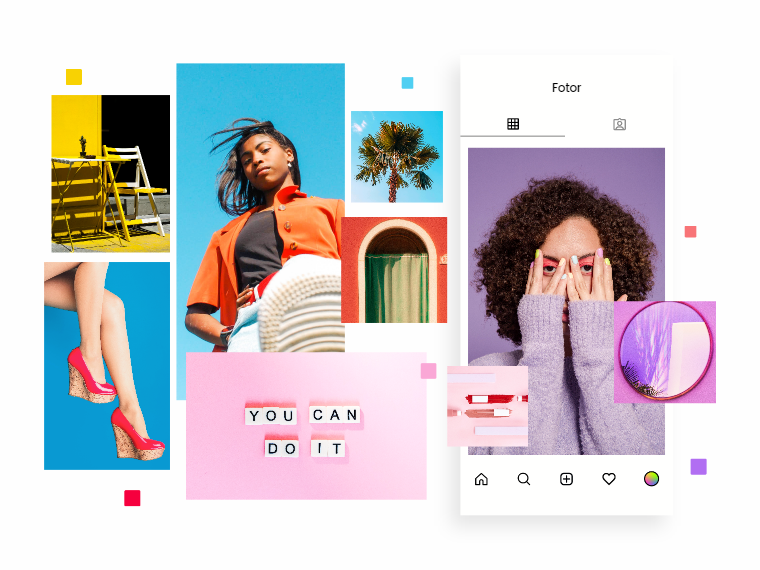 Decorate Your Instagram Aesthetic with Cool Quotes
You can turn your Instagram posts into ones with funny or cool quotes to make your Instagram aesthetic unique.
Conclusion
In this blog, we have shared with you the hotly discussed topic--Instagram aesthetic. We have introduced what an Instagram aesthetic is and how to make an Instagram aesthetic. You can try the 5 steps to inspire your Instagram aesthetic design. When you are designing your Instagram aesthetic, you should produce high-quality images to enrich your content.