How to Add Clipart to Photos?
1

Open Fotor's online image editor and click the "Edit" button.

2

Upload the image you wish to edit.

3

Click the "Sticker" on the left side. A ton of clipart themes exist for you to choose from.

4

Select some clipart you like and add them to your image and see how they transform your image.

5

Above the toolbar, you can use the tools to change sticker's color and transparency etc.

6

Preview, click "Save" and select a format for your image.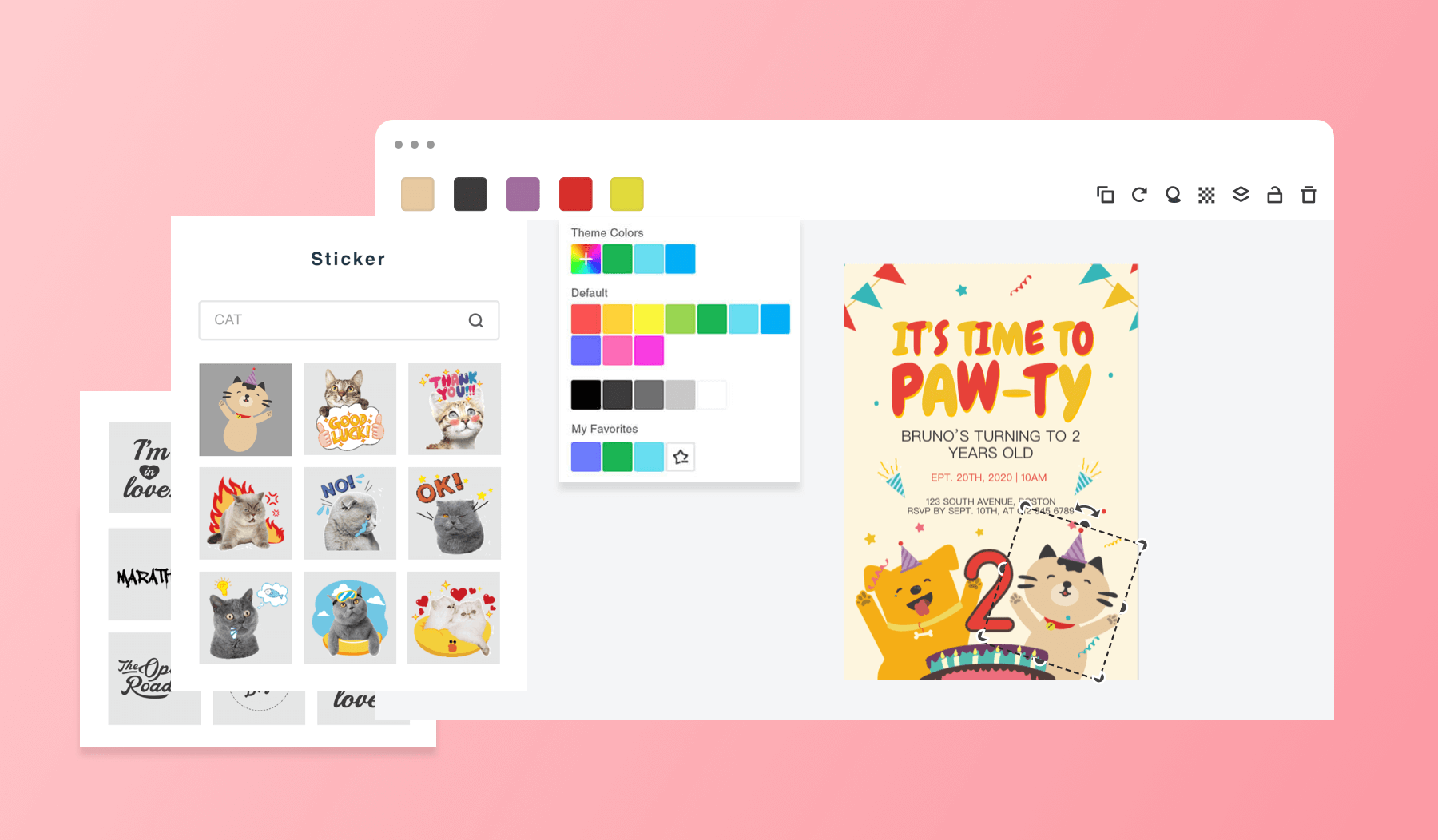 What Features Does Fotor's Clipart Maker Have?
Rich Clipart Image Styles
A plethora of amazing clipart patterns and themes are at your fingertips, such as shapes, grids, basic lines, social media icons, summer styles, food. You can decorate for all kinds of occasions with them, including holidays and birthdays.
Free to Add & Edit Clipart
Want to use amazing clipart even though you don't have a budget? Have no fear! Your one-stop solution of clipart can be found here at Fotor. Fotor provides a number of professional and free clipart images and a couple of sticker toolbars. You are free to select any of them you like, add them into your image and edit them. If you want to change their colors, click "Color Palette" on the toolbar above. You also can change their size or transparency easily through the toolbar! What's more, with Fotor's basic photo editing and graphic design tools, any and all clipart can be used on posters, postcards, invitations…make your images look interesting in just a few clicks.
Easily Emote with Clipart
Who doesn't love to use emojis to express something more eloquently than a string of words on social media? Fotor's clipart can also help you express something that is hard to put into words. Clipart is a simple design that offers a better way to express something on your images. If you want to express the merriment of Christmas to your family, add some Christmas clipart, like hats, Christmas trees…make a holly jolly atmosphere. There are so many important occasions in our lives. All of them are worthy of remembering forever. Use clipart to make your image memorable.