If you don't want to share your pictures and summer captions directly on Instagram, you can be creative--adding your summer Instagram captions to photos!
You can use Fotor to help you make it, where you can directly find the sea templates you like and make your own unique Instagram posts. Still, there are various powerful design tools and rich design material for you to level up your summer Instagram post images.
Check how to add summer captions to sea photos in Fotor below: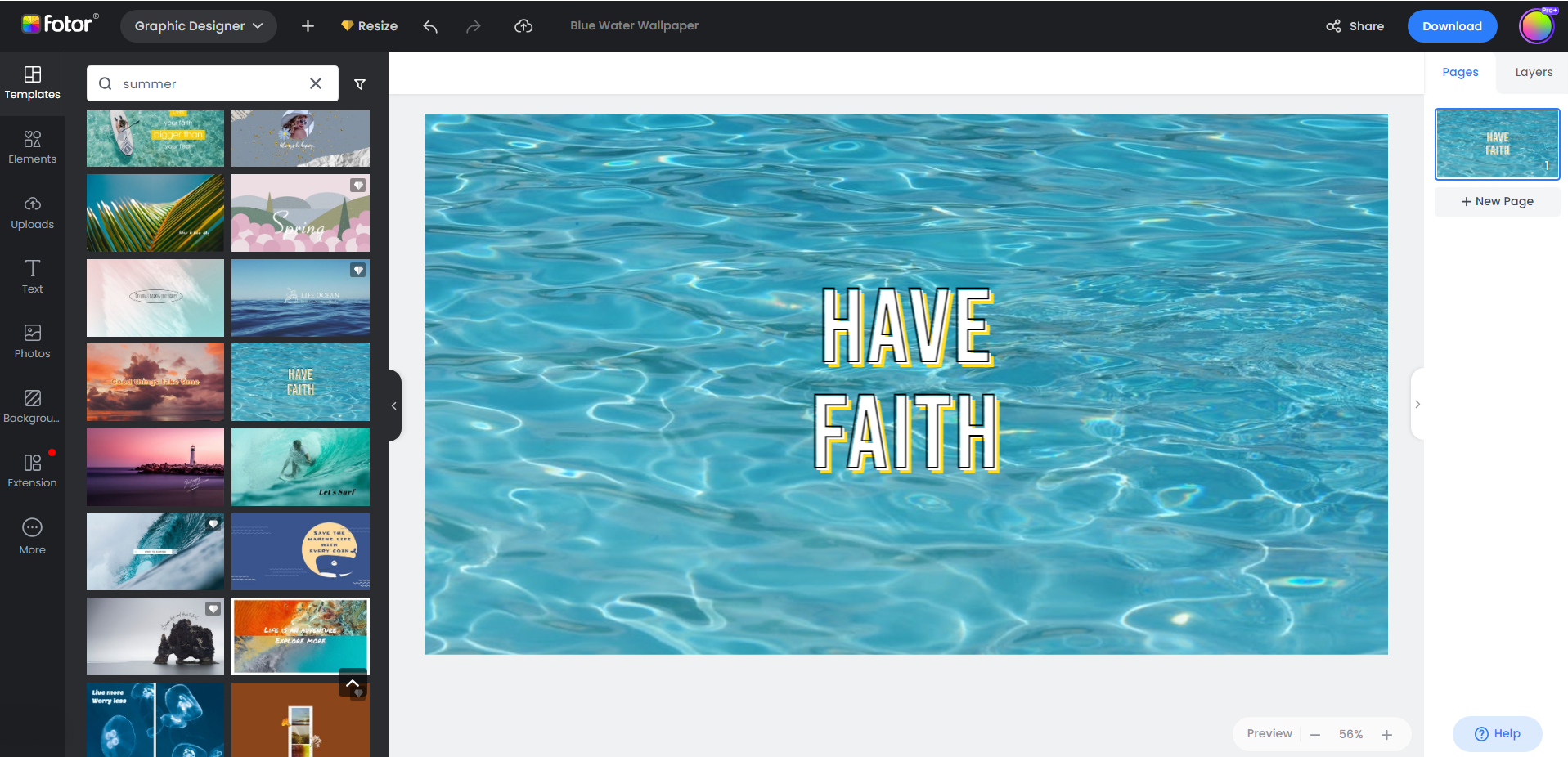 1. Open Fotor' s template library, and choose your favorite one.
2. You can upload your own summer pictures to replace the template example photo, and start to customize it, including changing colors, adding stickers, and more.
3. Then, you can use Fotor's online text editor to add your summer Instagram captions to it, and you can level it up with some fancy fonts.
4. Save and share your posts to Instagram.
Conclusion:
In this blog, we have shared 80 best summer Instagram captions, from cute to short Instagram captions for summer. You can easily find an Instagram caption for summer to witness your amazing summer days here. To make your Instagram post extra creative, you can add the captions to your photos. Hope you find this blog helpful!