Now, it's time to make your dog photos creative! If you find your snapshots ordinary, you can add dog captions to photos to add extra fun.
Fotor is a powerful photo editing platform, where you can use its photo editing tools to level up your puppy images easily and quickly. Here with Fotor, you can add dog Instagram captions to your images, and make funny dog pictures by adding funky stickers to your dog images. And you can unleash your creativity with the help of Fotor until you are satisfied!
Here's how to add captions to dog pictures in Fotor: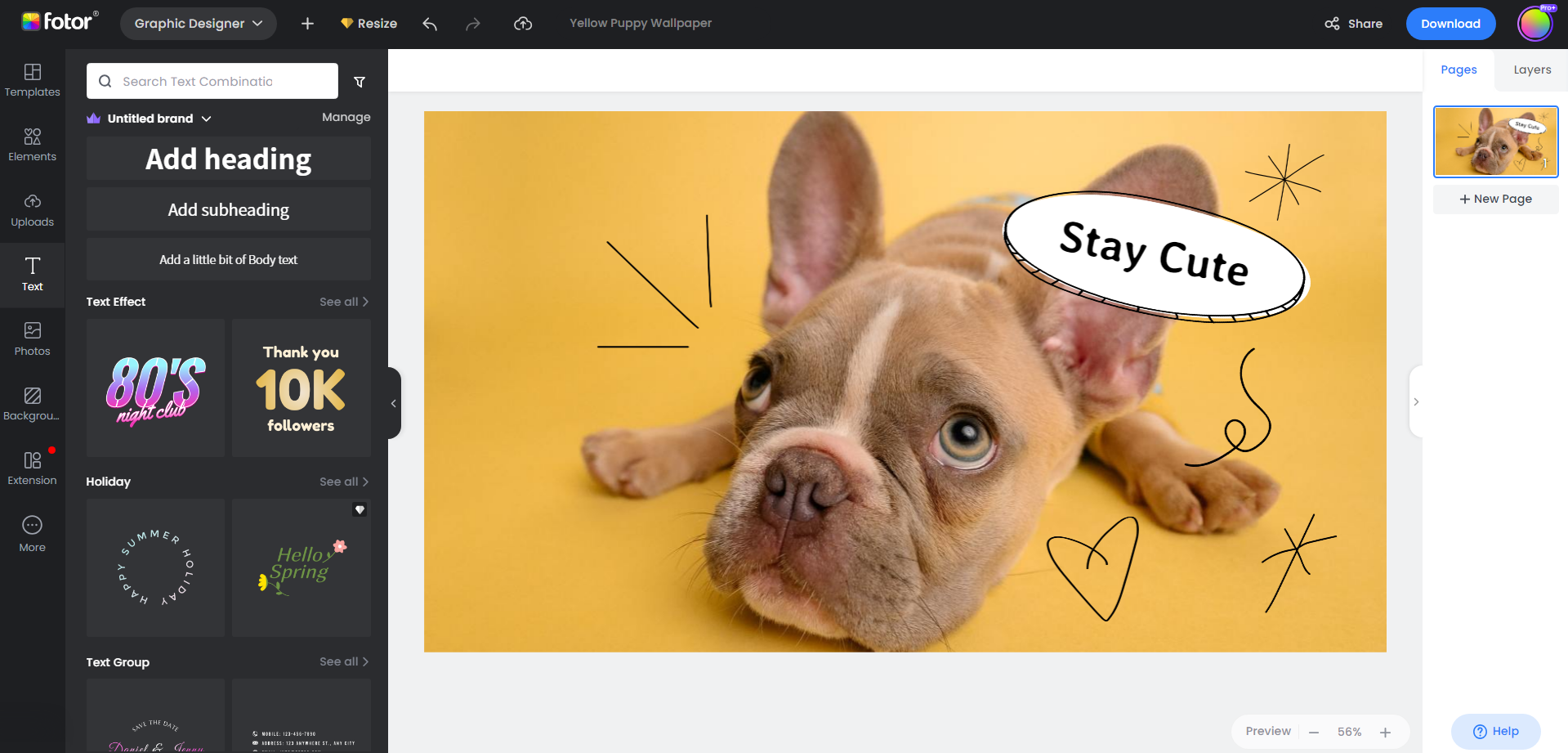 1. Upload your dog images to Fotor's online photo editor.
2. Find the free text editor, you can choose wanted fancy text font, and add your captions to images.
3. Customize your puppy images, including changing background, adding stickers, adding filters & effects.
4. Save your images and share it to Instagram!
Conclusion
In this blog, we have shared 60 best dog Instagram captions for dog lovers to perfect their dog's online presence. You can use these captions to share your deep love and emotion towards your furry friends directly. Here you can find cute captions, funny captions, and more creative captions for dogs! Hope you find this blog helpful!