Do you ever get dressed up and ask someone to take a picture of you only to find that the photo isn't satisfying? Instead of wasting a perfect out-looking, taking a mirror selfie seems to be a better idea. You can control the style of the photo by yourself and then post it on Instagram to share your beautiful moments with everyone. Mirror selfies are not like regular selfies that only capture part of your look, it gives you more of a showcase and a full shot, even including your home decoration and more accessories.
So do you know how you can get a perfect mirror selfie? In this blog, we'll share some useful tips to you about everything from how to take a picture, posing advice and post retouching to help you go from novice to mirror selfie influencer, so keep reading!
How to Take a Mirror Selfie?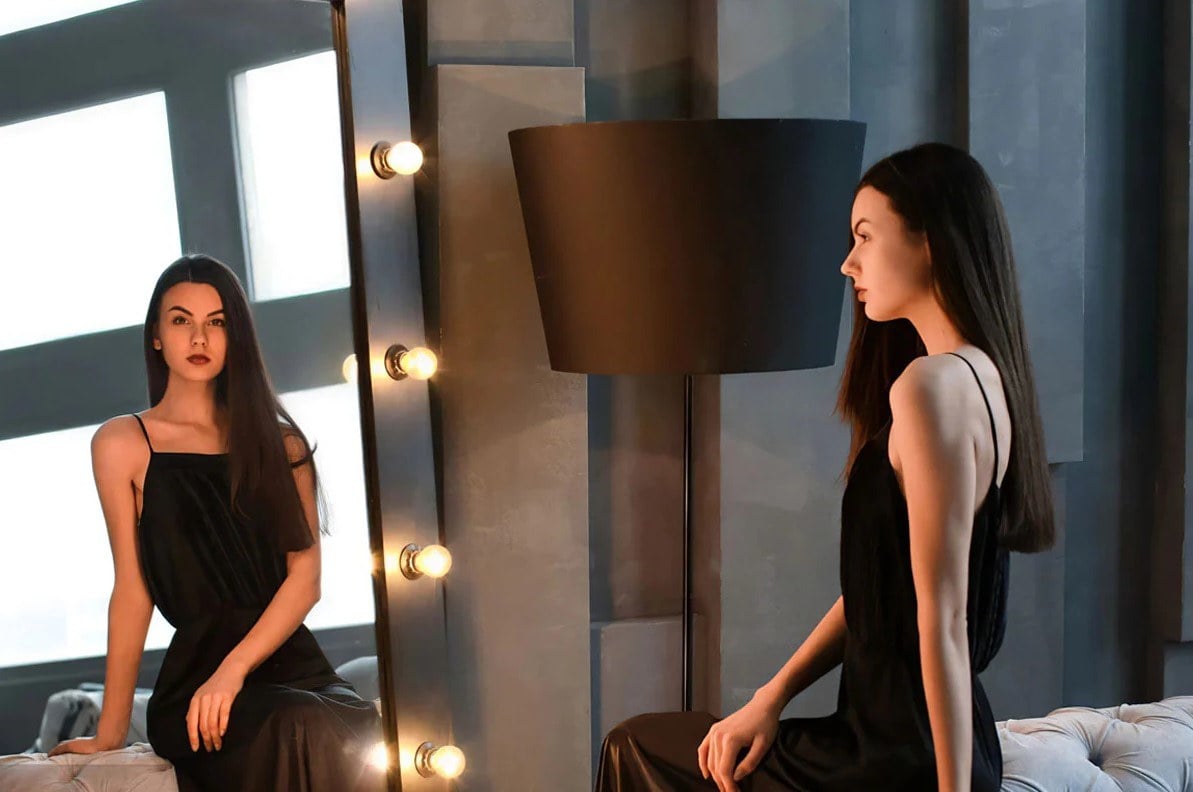 Learning how to take selfies is a prerequisite for you to be able to get good selfies. Selfies are not just the simple process of turning on your camera and pressing the shutter button, you need to design all aspects to be able to do so. So in this part, we'll tell you the step by step about how to take a perfect mirror selfie.
1. Get a Natural Light for Your Mirror Selfie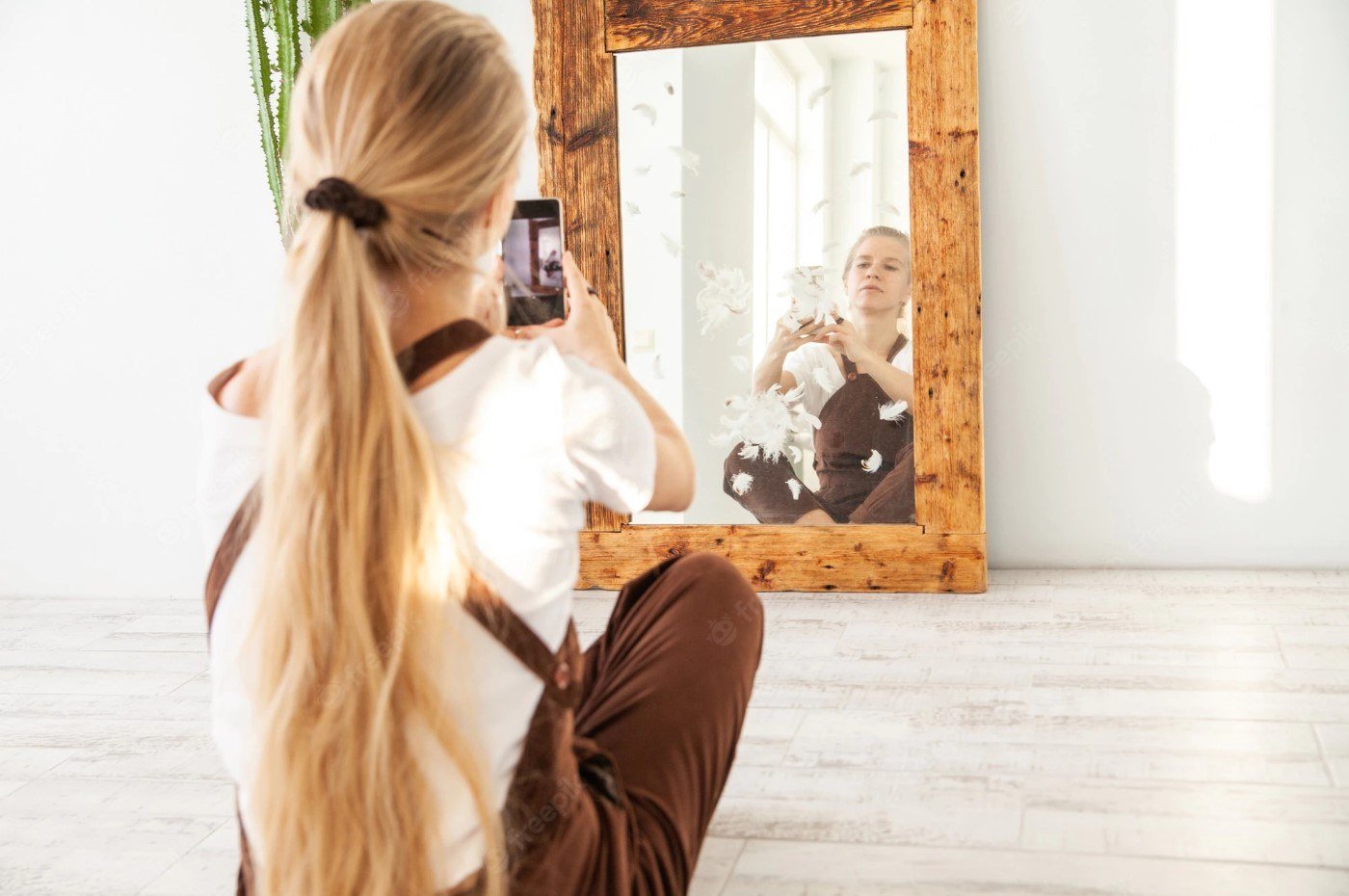 Stay away from harsh light, especially when taking mirror selfies. A bright white spotlight will expose your photo. But without enough light, your photos will be very blurry and dark.
It is important that you should not turn on the flash in a dark environment to take a mirror selfie, which will make you obscured by the harsh light, but if you want to pursue this effect, you may also have a try!
2. Make the Mirror Selfie Background Clean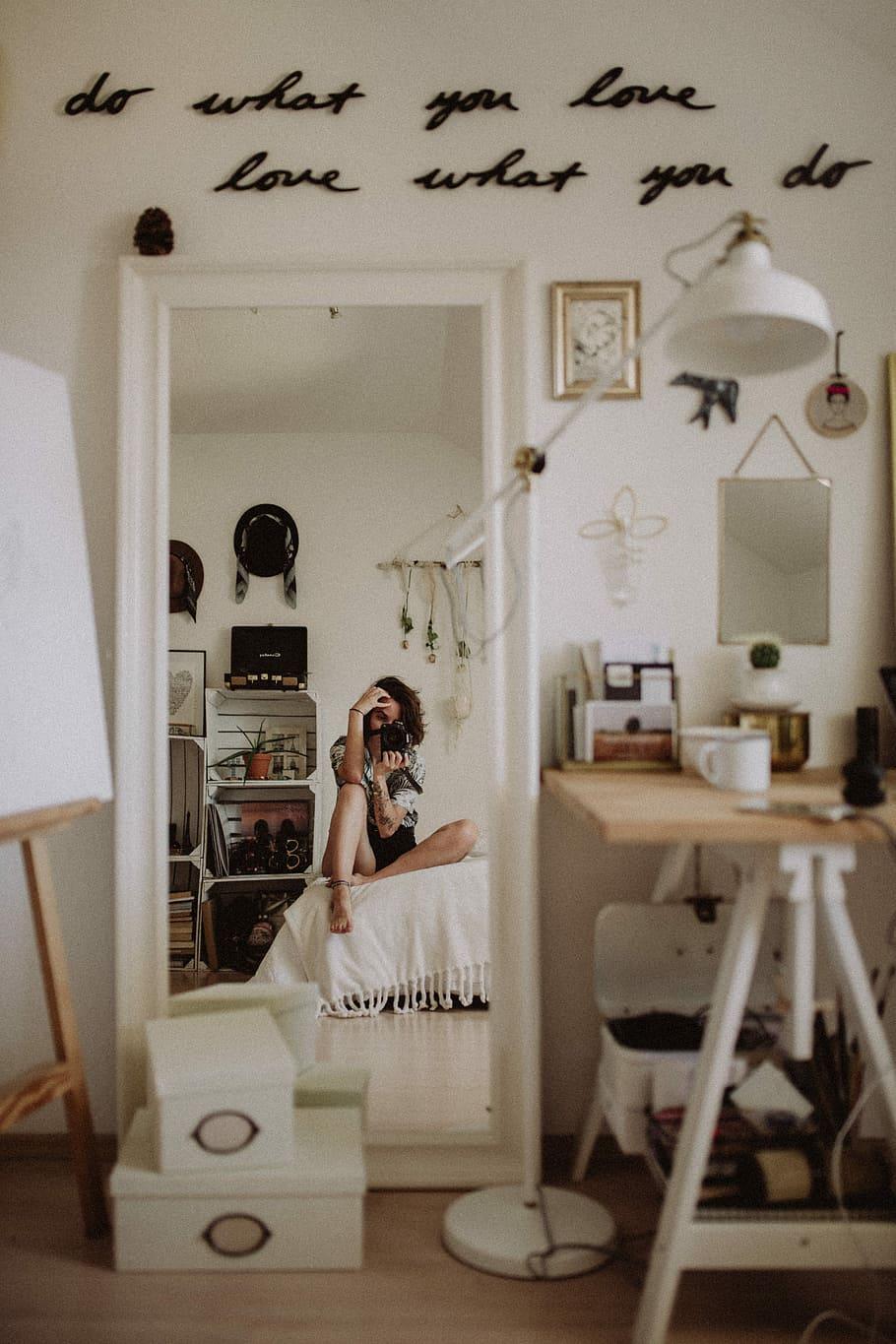 Whether you're taking pictures in the bathroom or in the bedroom, make sure your background is clean and doesn't distract from the subject (you). No one wants to see your dirty bathroom or pile of unwashed clothes in your mirror selfie.
You can remove unwanted object of the finished mirror selfie photo to ensure the overall aesthetics of your mirror selfie.
3. Find the Perfect Mirror Selfie Poses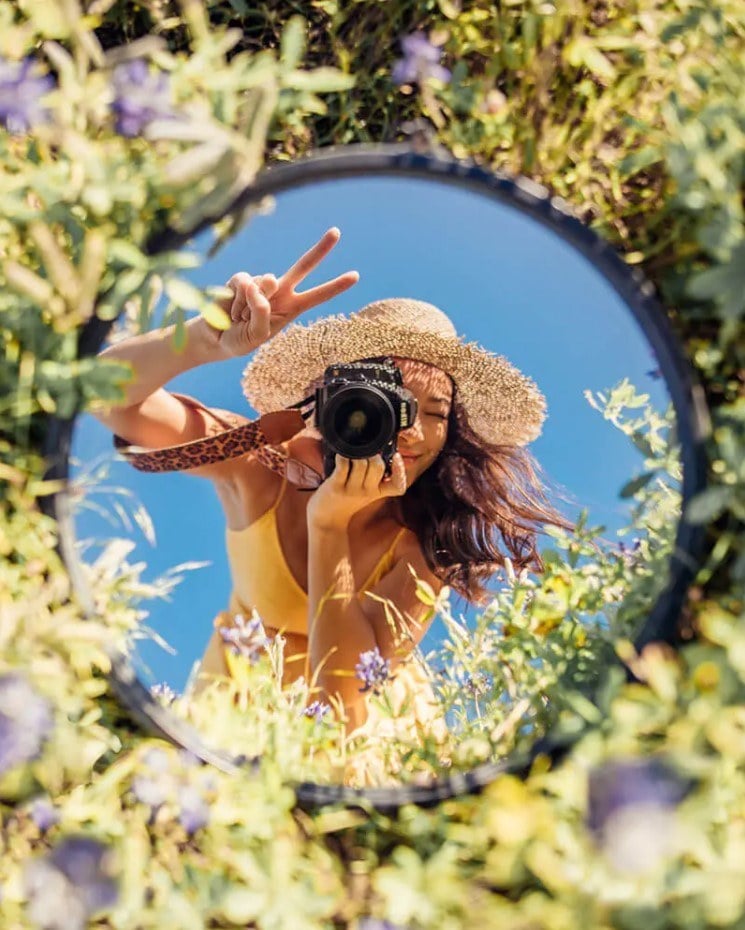 When you take a selfie, instead of looking at yourself in the mirror, keep your eyes on your phone screen. This will not only help you make sure you get a good picture, but it will also prevent you from looking awkward or forced. Vary the angle to make your face look its best.
Position your body naturally, without standing up straight, and try a variety of relaxed poses to make taking selfies in the mirror a pleasure. Learn more from the selfie master's photo pose, try a variety of styles, there is always something for you.
Tips for Taking a mirror selfie with good mirror selfies pose
Here is some advice from our cell phone about how to strike a good pose to take a mirror image, divided into taking different types of mirror selfie tips, master the following pose tips and develop your own style, I believe you are also about to be the next mirror selfie master.
The Half-Face Mirror Selfie
The easiest way to add a little mystery to your mirror selfies is to cover most - but not all - of your face with your phone.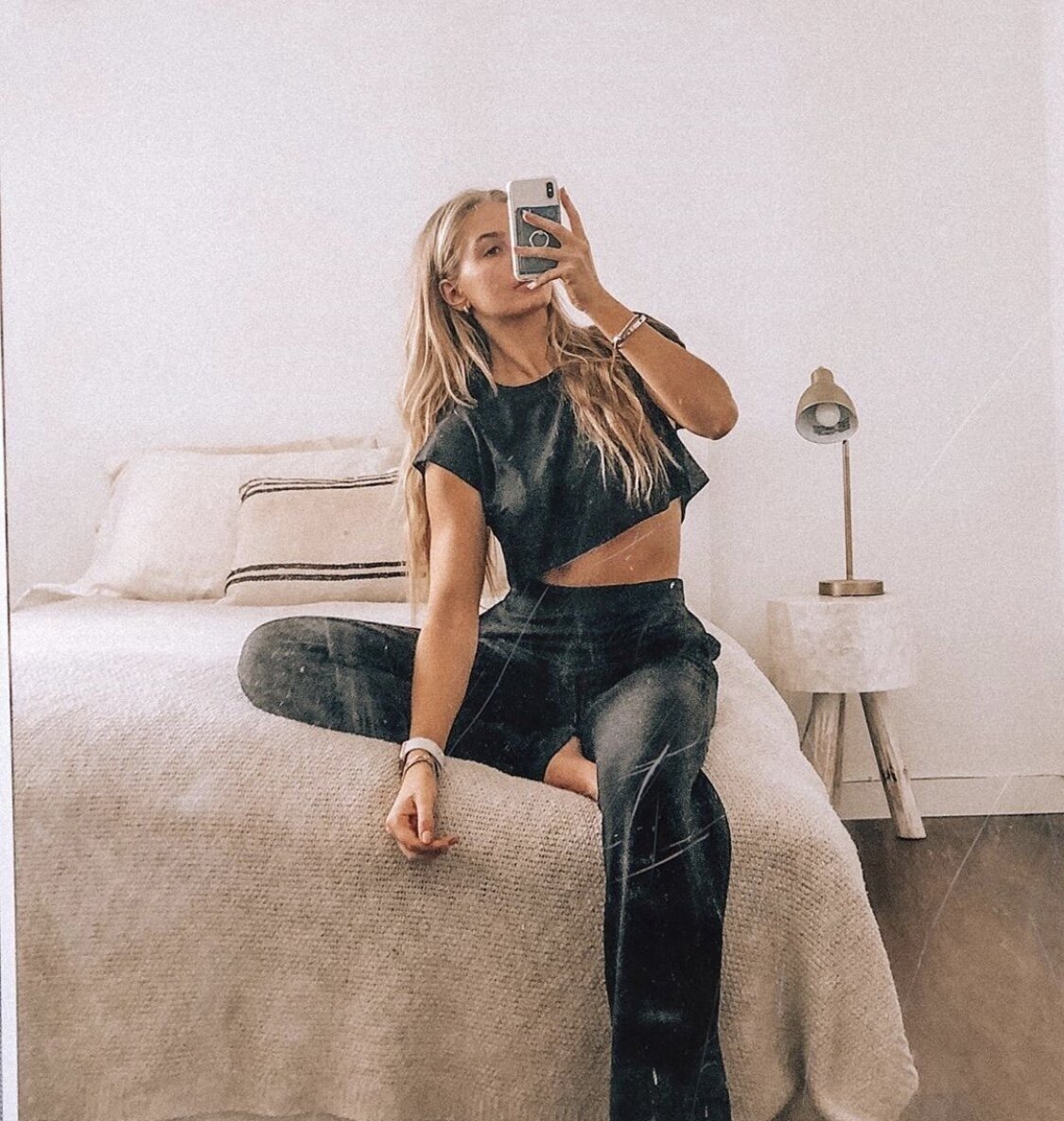 Strike this effortless and casual pose that can make you look casual and pretty as if you took it unintentionally, but who would know that there are hundreds of pictures in your phone.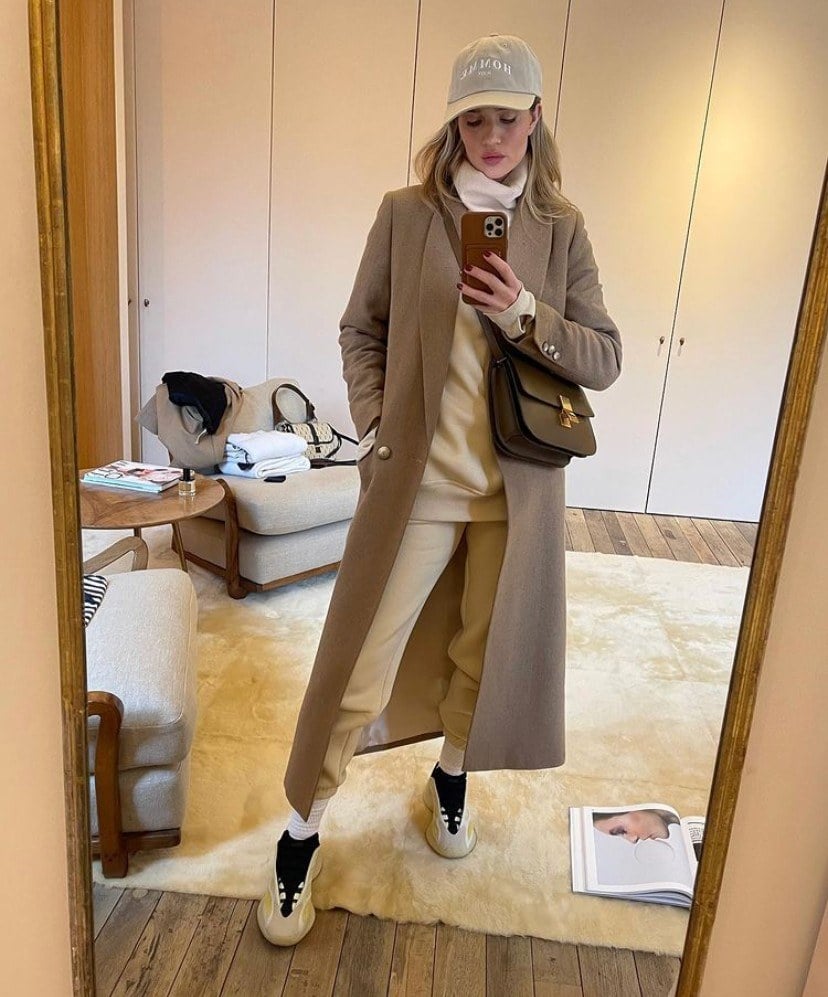 To recreate this dim selfie, simply use the faint glow of a lamp or a candle and adjust the angle of the light source so that it hits you from the side only. So dark and dreamy!
Whether you're driving on the highway or parked on the side of the road, car mirrors always make for great photo spots.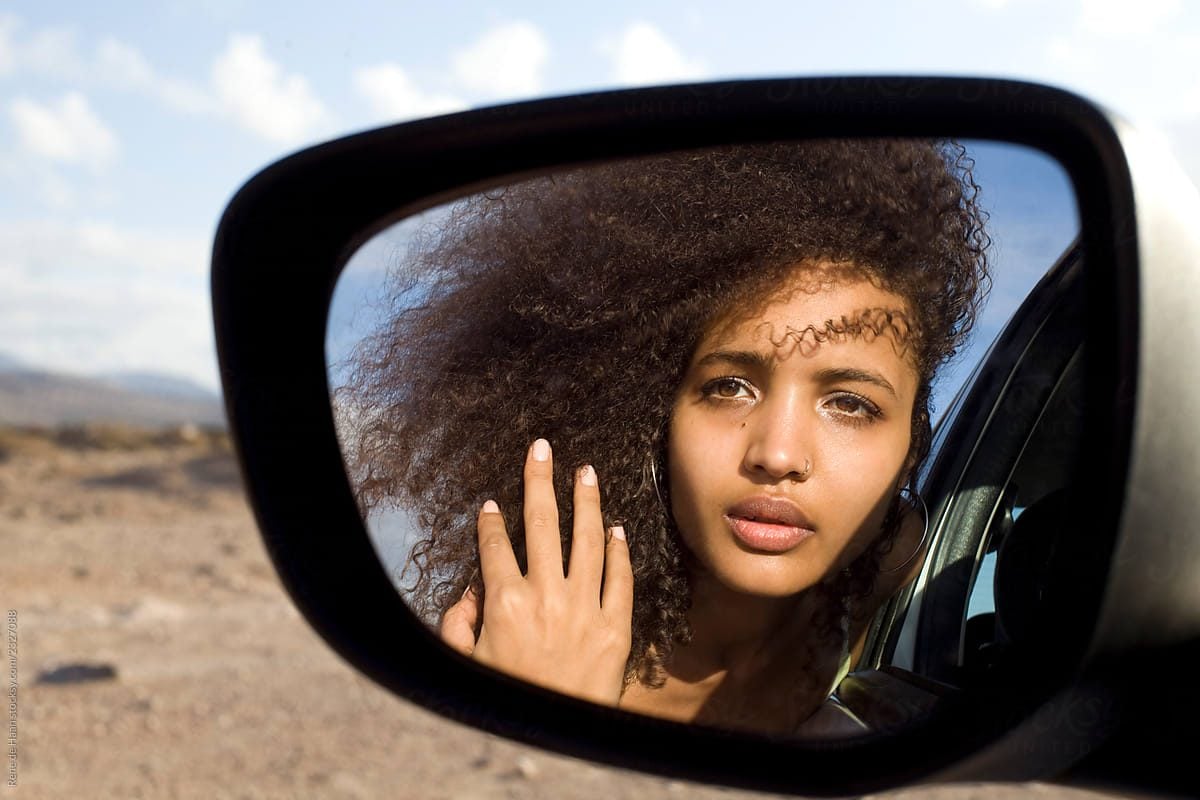 If the mirror you're using is worth capturing, step back and incorporate the frame of the mirror within the photo to take a mirror selfie that shows off your look and your home decor.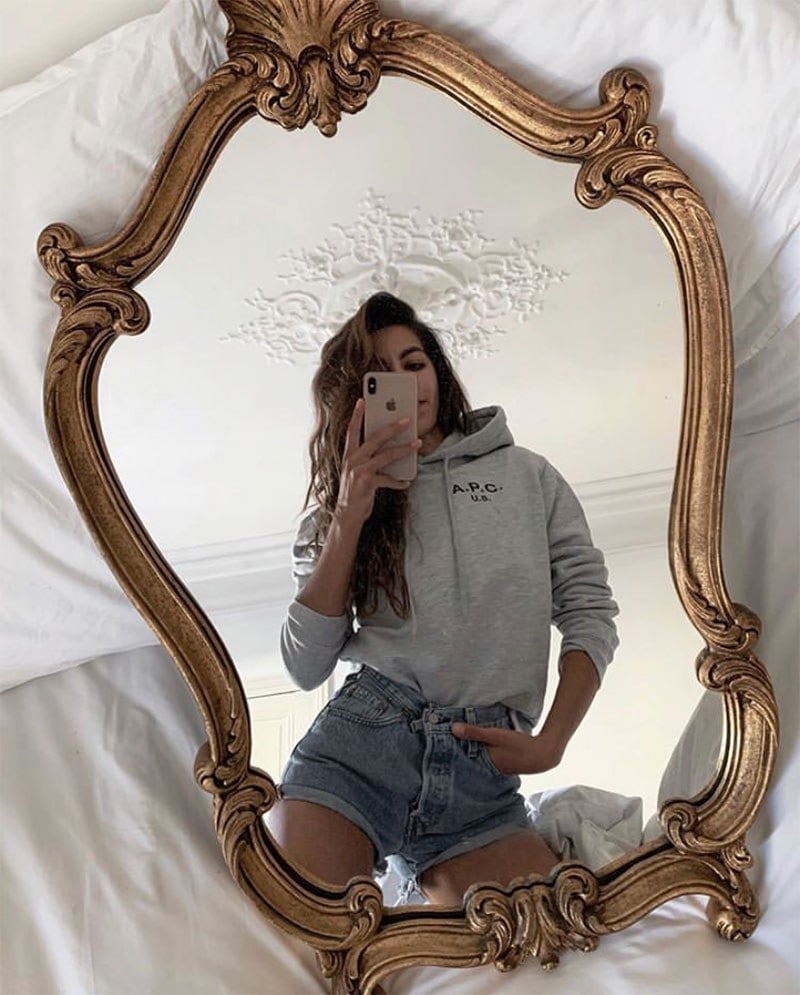 Elevator Reflection Mirror Selfie
Take a good outfit photo in a deserted elevator with friends or alone in the elevator reflection. Smaller environments can bring more attention to you, which can make for great photos.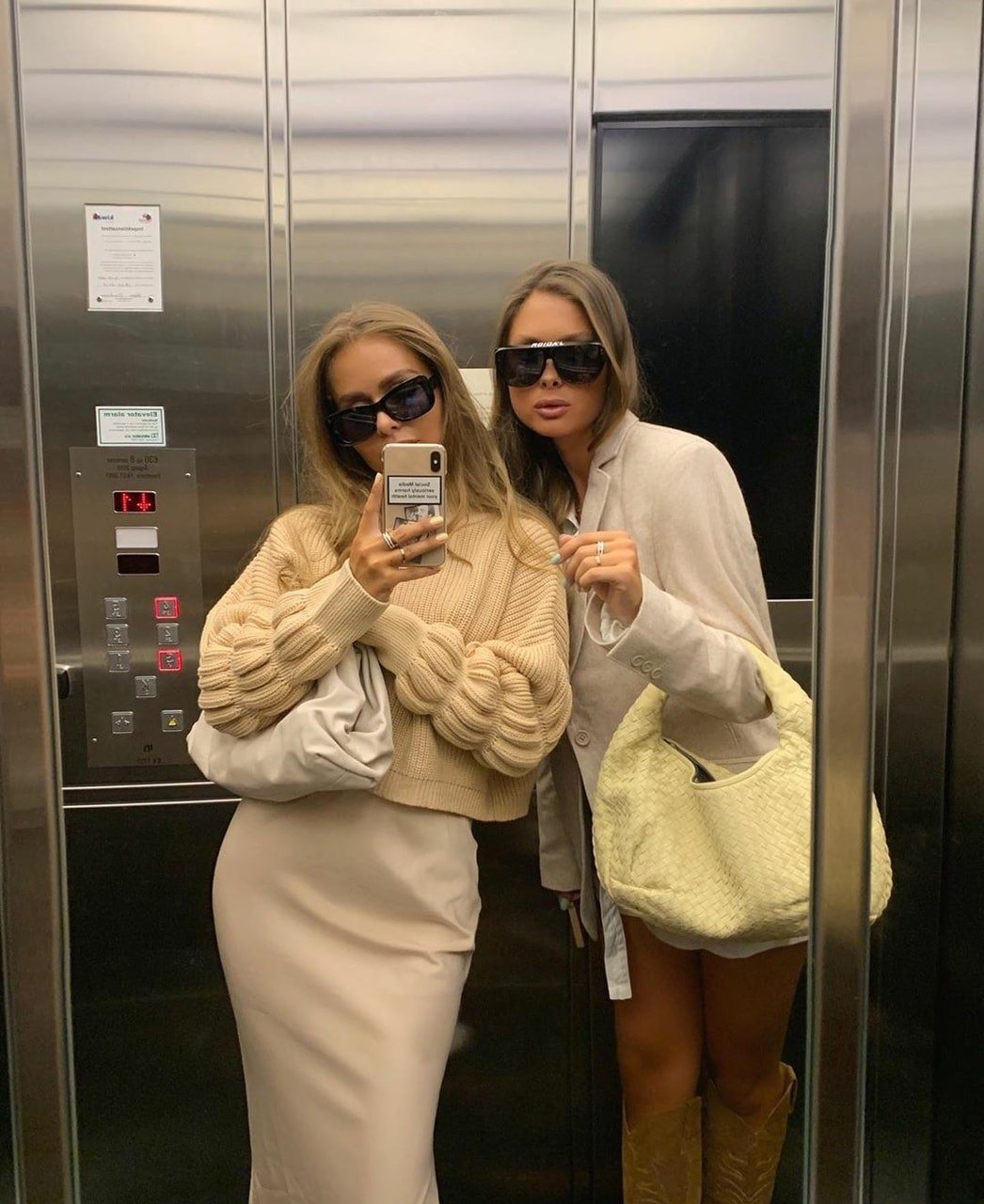 Side Profile Mirror Selfie Pose
Go ahead and flaunt that good side! Whether you want to highlight your hairpiece, ear party, or bag, a side pose will do the trick.
Pets are all the rage right now. If your selfies need a little something extra, then grab a dog for your photos.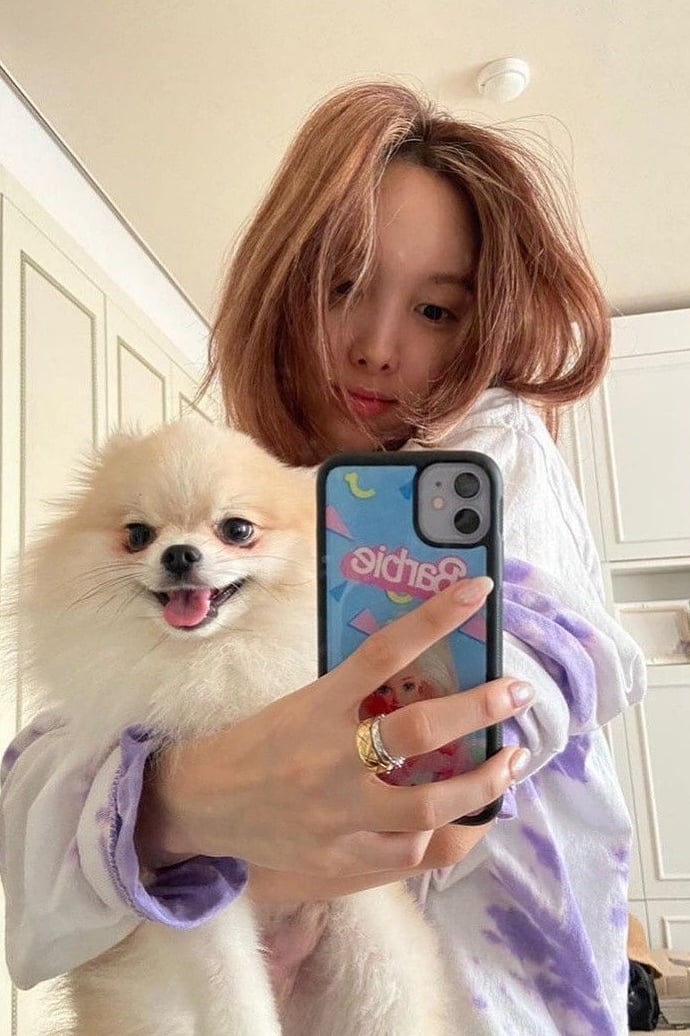 The Toe-Point Mirror Selfie Pose
Next time you take a full body photo in the mirror, pop your legs in front and point them with your toes, it will make your legs look longer and your body proportions better, try it, you'll love it!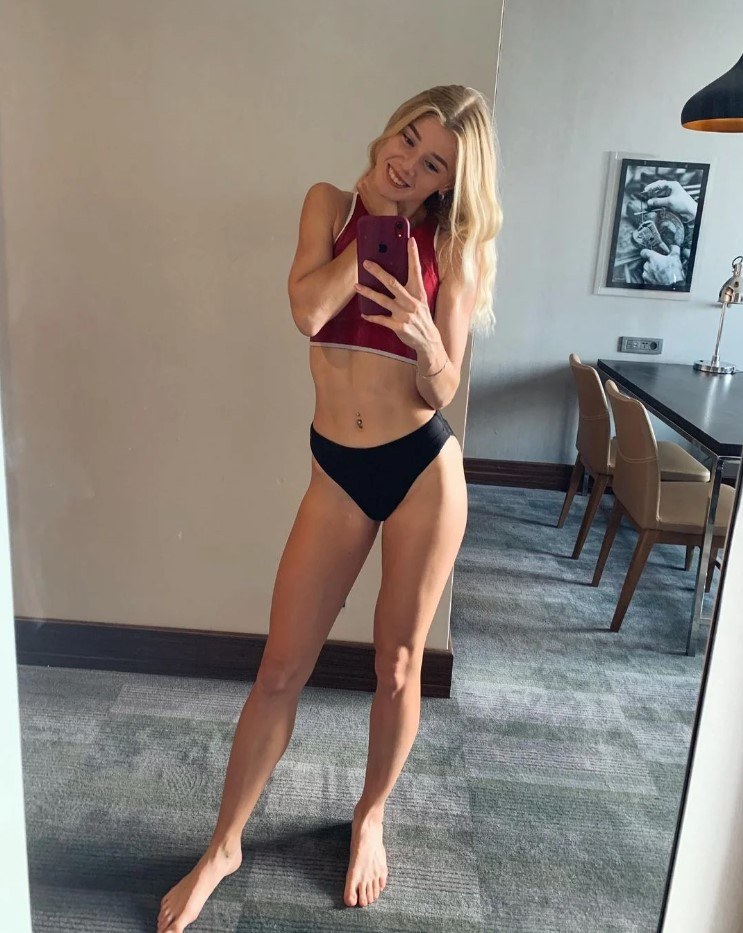 How to Beautify Your Selfies With Online Photo Editor
It's hard to take a perfect mirror selfie directly from the original camera, so you can turn to a photo editor for help. There are many photo editors on the web for you to freely edit your mirror selfies. Here, I highly recommend Fotor, a powerful free online photo editor that allows you to easily beautify your mirror selfies.