Are you tired of scrolling through Instagram and wondering how other people effortlessly strike the perfect pose in their photos? Well, wonder no more! In this section, we'll cover the best posing tips to help you take amazing photos every time.
In this article, we'll share the best tips on how to pose for photos, including t 10+ best poses for taking pictures, tips on how to look better in photos and how to make picture more stunning with photo editor. These tips and tricks will give you the skills you need to create eye-catching content that will impress your followers. Let's learn together!
10+ Best Poses for Taking Pictures
Crossing Arms Pose
The 'crossed arms' is a classic and versatile pose that is commonly used in photography to express a wide range of emotions and attitudes. In this pose, the figure crosses his arms in front of his body and rests his hands on his opposite forearms or biceps. Depending on the context and the facial expression of the figure, this pose can be interpreted in different ways.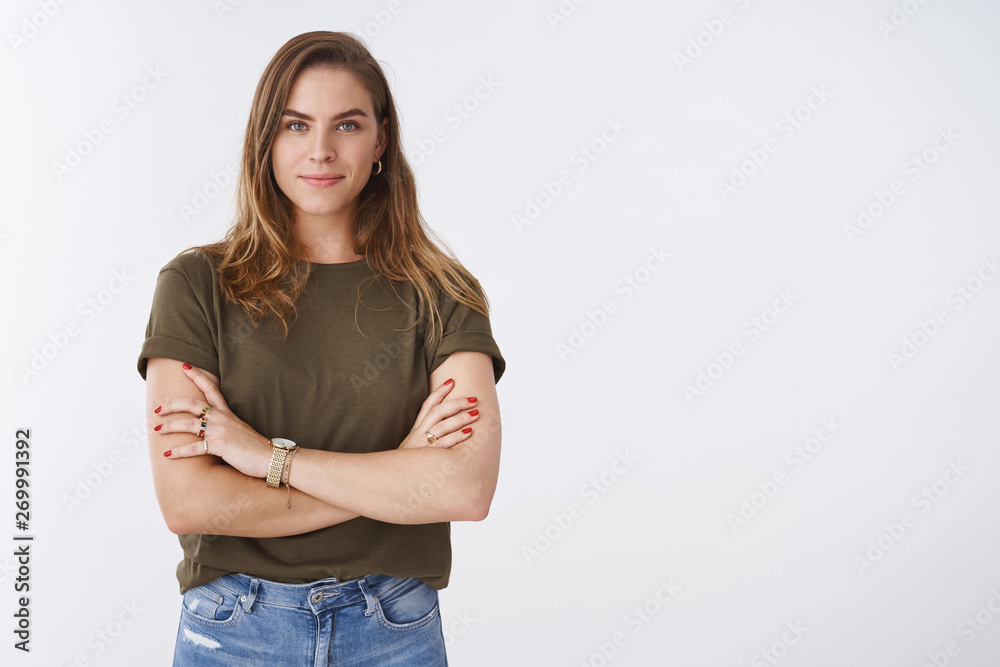 Walk Toward the Camera
The "walking towards the camera" pose is an energetic and engaging gesture commonly used in photography and film to create a sense of movement and connection between the subject and the viewer. This pose embodies a sense of dynamism and interaction, helping you to create a better sense of stylish ambiance.
Look Back at the Camera
This pose can be a compelling and versatile pose in photography and filmmaking. This pose involves a person turning their upper body to face the camera while looking over their shoulder. It can create a sense of intrigue, engagement, and connection with the viewer. The pose can create a sense of balance and movement within the frame.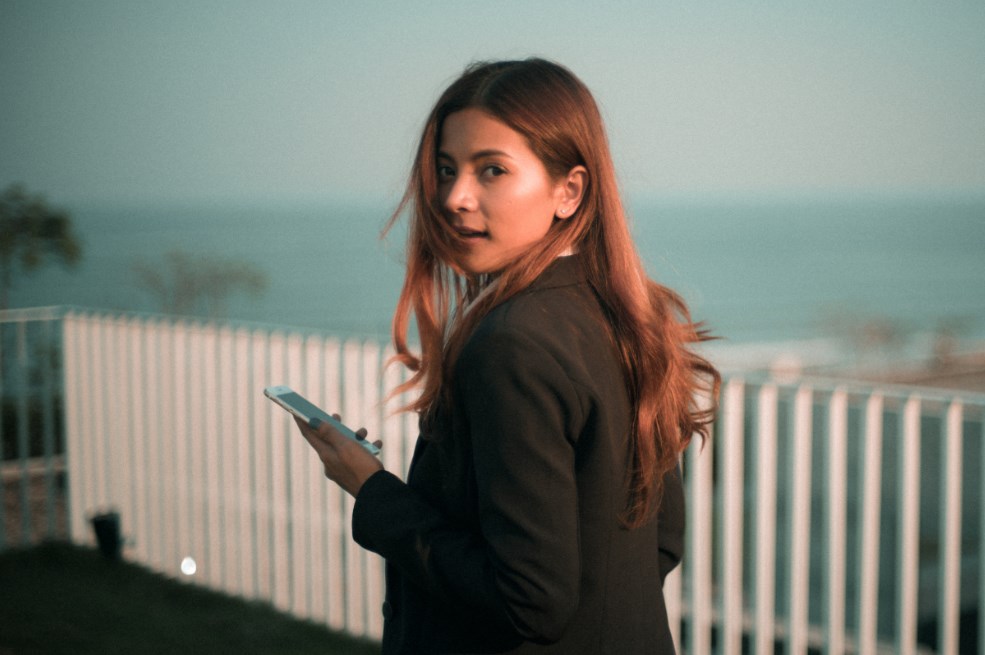 Put Your Hands on Your Hips
The "arms crossed" pose can be a powerful and assertive pose that conveys confidence, authority and a sense of power. In this pose, a person places their hands on their hips with their elbows extended outward. This pose is often used in professional settings, such as business portraits or corporate headshots, to portray a strong, competent and confident image.
Use Props to Create Visual Interest
using props in photography is a great way to create visual interest, add depth to an image and tell a more engaging story. Props can help set the scene, convey emotion and enhance the overall composition. Props can add dynamic elements to a composition, breaking up negative space and creating a more visually appealing layout.
Find Something to Lean On
"leaning on something" pose is an effective and versatile pose in photography. Leaning on an object can add a sense of comfort, relaxation and casualness to the image. This pose is often associated with informal settings and can make the subject appear approachable.
Use a Mirror to Refract Your Face
Using a mirror to refract or distort your face is a fun and creative technique that can add a unique twist to your photos. This method can create stunning and surreal effects. This technique allows you to experiment with self-image and explore non-traditional perspectives to make the photo stand out.
Twirl When in a Dress
Twirling in a dress can create a whimsical and joyful atmosphere that is often associated with a carefree, playful spirit. This pose is particularly charming in photography, especially when photographing dresses with flowing fabrics, interesting patterns, or bright colors. Whether outdoors in a natural environment or against an architectural backdrop, twirling dresses can interact with the environment.
Throw Your Hands Out
"Shaking hands" is an energizing and expressive pose that conveys a sense of openness, excitement and freedom. The pose involves stretching the arms outward, usually with the palms open or hands spread wide. This pose adds a surge of energy to the photo and makes it feel lively. It creates a sense of movement and excitement.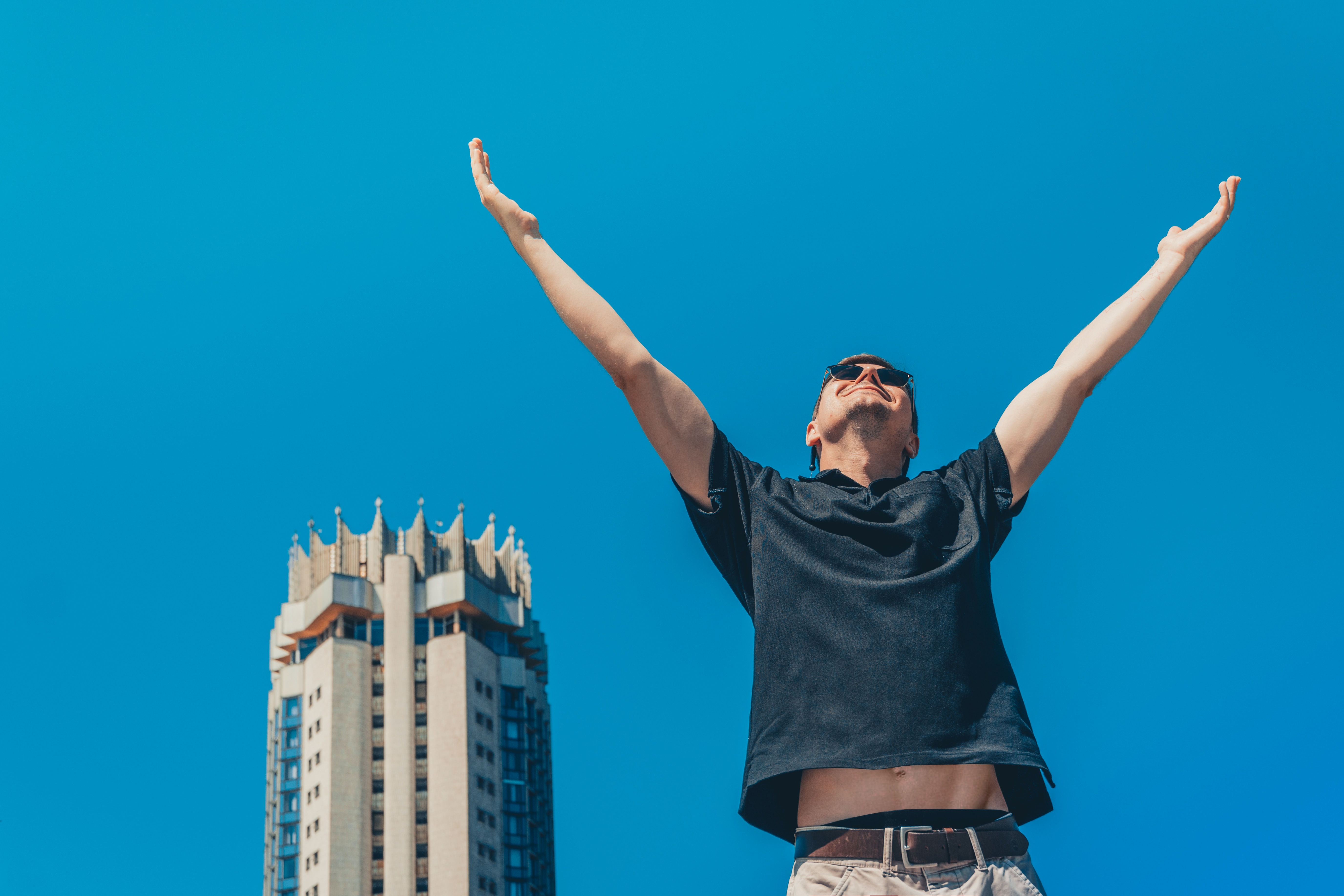 Show Your Kissy Face
The 'Kissy Face' pose is a playful, flirtatious expression of puckering the lips and making a kiss-like shape with the mouth. While the pose is lighthearted and fun, it's important to use it in the right context, as it can convey different messages depending on the situation. The kissy face pose adds a touch of playfulness and whimsy to a photo. It's a way to show your lighter side and bring in a cheerful atmosphere.
The Sideways Sit
The "Sideways Sit" pose is a relaxed and stylish pose that involves sitting sideways on a surface or prop. The Side-Sitting pose is natural and comfortable, making the subject appear relaxed and at ease. Side sitting creates interesting lines and angles in the composition, increasing the visual appeal of the photo.
How Can I Look Better in Photos?
Knowing how to pose isn't the end all be all, what you want is to take great looking photos, some photogenic tips can make you look better in your photos. Below we will give some tips for taking photogenic pictures to help you get better looking photos. Follow our advice to discover a more perfect version of yourself!
Avoid using direct flash
Natural light is great for taking perfect photos.
Try different angles to find your best side.
A simple background allows you to be the center of attention in the photo.
Wear a hairstyle that makes you feel confident and comfortable.
If possible, place your camera slightly above your eyes.
Ask your photographer to take some candid shots during a conversation or event.
How to Make Picture More Stunning?
Using an online photo editor is good for picture beautification, especially for non-professional graphic designers. Here we recommend best online photo editor Fotor for you to optimal your photo in good pose.