Pregnancy is an unforgettable journey in a woman's life experience. This period of being pregnant is a very extraordinary time for every woman. Take maternity shoots to witness your transition from girlhood to motherhood.
Maternity snapshots are the best testimony of your pregnancy. They witness the hardship and happiness of that time and could be the first family photos of you and your baby. Your baby's growth can't be replicated, now you can take a maternity shoot to become an image of you and your baby!
Below, we will show you the top 9 creative maternity photoshoot ideas in 2023 to capture the moment of your pregnancy. We'll also give you some posing and dressing tips to make your maternity photos more impressive!
Fabulous Maternity Photoshoot Ideas
Maternity Photoshoot Ideas at Home
Home is the place where people spend the most time in their lives, the area where each person grows up and where you will be with your family to see your toddler grow up. It is also the place where you will spend most of your time for the duration of maternity and you will have many maternity memories.
Therefore, you can take your first maternity pics at home with your baby. Below we will provide you with a few ideas for your at-home pregnancy photos. You can do the shoot on the couch or in your bedroom!
Indoor Maternity Photoshoot Ideas
Perhaps you don't want other people to have access to your home to take your maternity session, then you can find some indoor settings for your shoots. By choosing to take your maternity images indoors, you do not have to fear other factors such as the weather affecting your agenda and plans. You can do a maternity portrait in a nursery, by a window or in other indoor places.
Outdoor Maternity Photoshoot Ideas
Or maybe you are a nature-loving mom who wishes to be free, you can decide to go outdoors for your maternity photoshoots. Being exterior allows you to take your baby out for some fresh air and to be nearer to nature.
You can take your snapshots in a secure and quiet area like a garden, a lake, a lawn, etc. Here are some examples of maternity photographs.
Maternity Photoshoot Ideas with Husband
Children cannot flourish without their parents, and mothers and fathers are always the ones who love their children the most. Your baby is a witness to the love of you and your husband, and together you will be with your child as he or she grows up.
You can have a maternity photoshoot with your husband. This will be the first photo of you, your husband and your baby, and the first photo of your baby with its father.
Family Maternity Photoshoot Ideas
Your family is as excited as you are about the arrival of your baby, and each member of your family cares for and loves your baby very much. Your family will be with you throughout your baby's growth, and they are all inseparable and very important.
You can invite your family to come along for a unique maternity photo shoot to document this big family. And the shoot will be the first family photo of your baby with the other family members!
Beach Maternity Photoshoot Ideas
If you are having your maternity photography done in the summer, then you should not miss out on maternity photo sessions by the sea. The sea is a symbol of freedom, romance and tranquillity and it's so cool to take a maternity pictures by the sea. Here are a few images of some of the maternity photos taken at the beach that you can look at.
Funny Maternity Photoshoot Ideas
If you are a very cheerful and outgoing mum, you could try out these maternity pictures with your baby. These maternity photos will be very fun and unique, and very easy to take.
Cute Maternity Photoshoot Ideas
You can also get some really cute maternity snaps to capture your moments with your baby. These photos will be a very special testimony to you and your baby.
Unique Maternity Photoshoot Ideas
If you don't want ordinary maternity photos or want to be different from others, you can try these very unique maternity photos. You can take silhouette maternity photos that directly sketch out the silhouette of your baby with you.
Useful Tips on Gorgeous Maternity Poses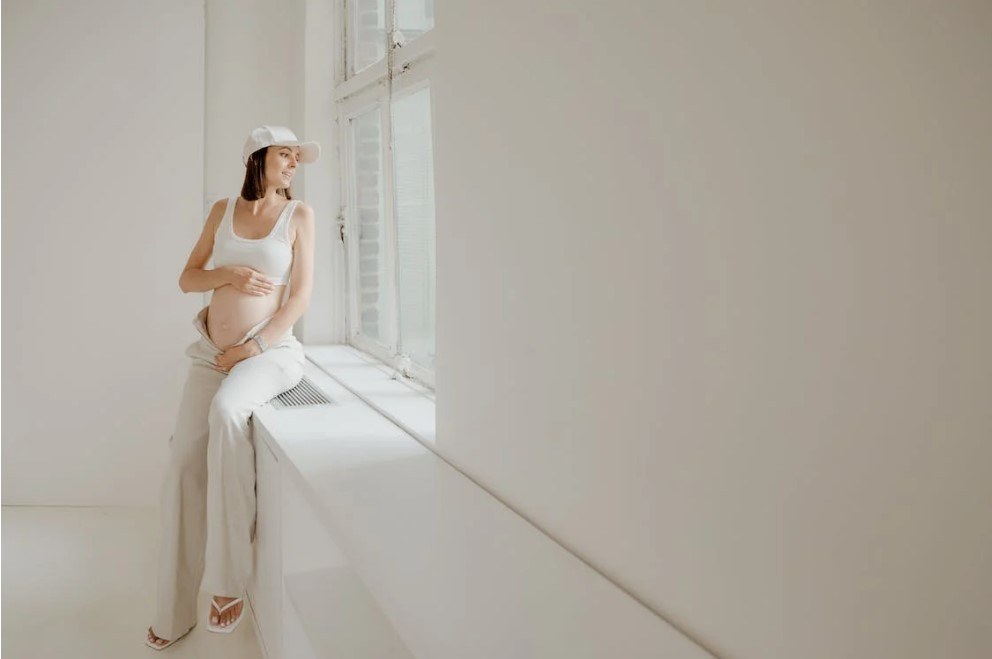 When taking photos, you should be relaxed and follow the photographer's guidance to pose, and the effect will be perfect for you. If you are shooting at home, you can always pose as you like, so don't be nervous!
Having a smile is one of the useful tips to get a nice maternity shoot. When taking photos, moms should always keep smiling and be confident, otherwise, you may have a bitter laugh in your pics.
The best way to show a pregnant mother's abdomen is to take a sideways photo, with the pregnant mother's shoulders open and her back straightened into a standing position, which is the most stretching and comfortable position.
What to wear for maternity photos?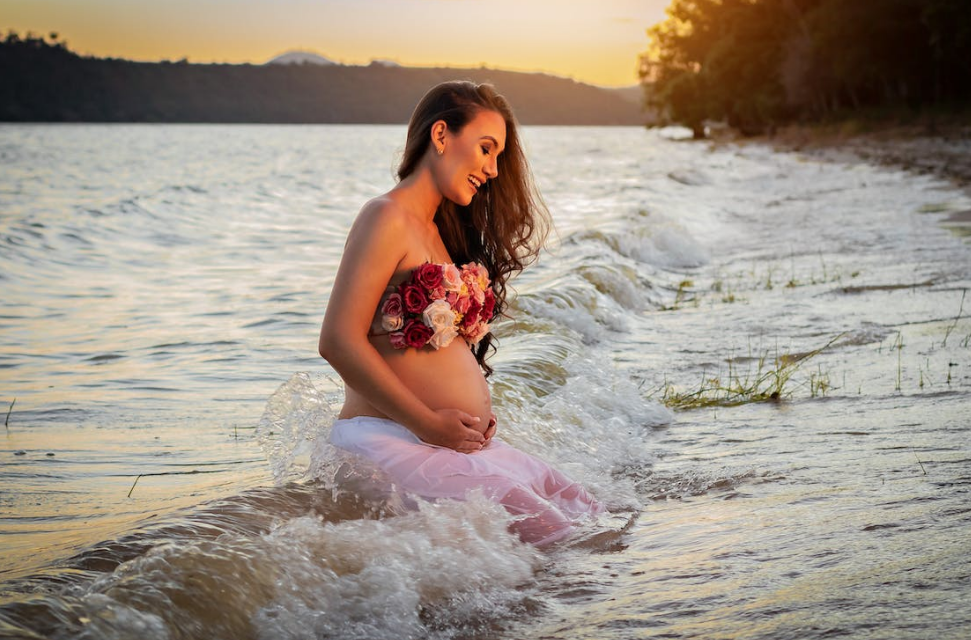 Pregnant women are prone to feel tired as a special group, so it is not advisable to choose too many outfits. For pregnant mothers who are in better physical condition, you can take more sets, for those who are in poorer physical condition, 1 to 2 sets will be fine.
You can decide the style of clothes according to your own preferences. Remember don't take several sets of clothes in the same style. There are sport style, fashion style, sexy style, vintage style, and cute style, choose the style you want to shoot.
Conclusion
In this blog, we have shared some top 9 creative maternity photoshoot ideas. You can choose to take pictures indoors or outdoors with your husband and family.
In order to get great maternity photos, you need to know a few tips on posing for your photos. It is better to pose sideways and smile confidently to make you feel most comfortable.
In addition, you can decide what to wear depending on your preference or the background of the photo shoot. Hope this will help you to get a great maternity photoshoot!
FAQs
1. When should you do maternity pics?
The best time to take photos of pregnant women should not go beyond 36 weeks. Generally speaking, it is best to have your picture taken between 30 and 36 weeks. This is because a pregnant woman's abdominal circumference is approximately 100 cm, which fully reveals the mother's features.
2. What to do before your maternity photoshoot?
1. Schedule an appointment with a photographer and discuss your needs 2. Confirm the time and location of the maternity session 3. Appoint a make-up artist and stylist 4. Get enough rest before the shoot
3. Why do people do maternity photoshoots?
The main reason for taking maternity shoots is to commemorate this special moment in life. You can look back on it when you are old and you can also introduce your child to what it was like when he or she was not born.