30th birthday means a lot for many people, so most of you must want to make a special organizaton to make this day impressive to remember. Then the best 30th birthday photoshoot ideas that help you create thematic photo sessions would do you a favor in gaining positive emotions and stunning and distinctive images.
This article will help you take full advantage of all birthday elements and find out the most proper place , outfits and thematica decor for your birthday shot.
Wait for no more, let's see what are the best 30th birthday photoshoot ideas!
Tips for Your 30th Birthday photoshoot
If you wish to take stunning photoshoot for your 30th birthday, you are suppose to take some tips when shooting your birthday photos.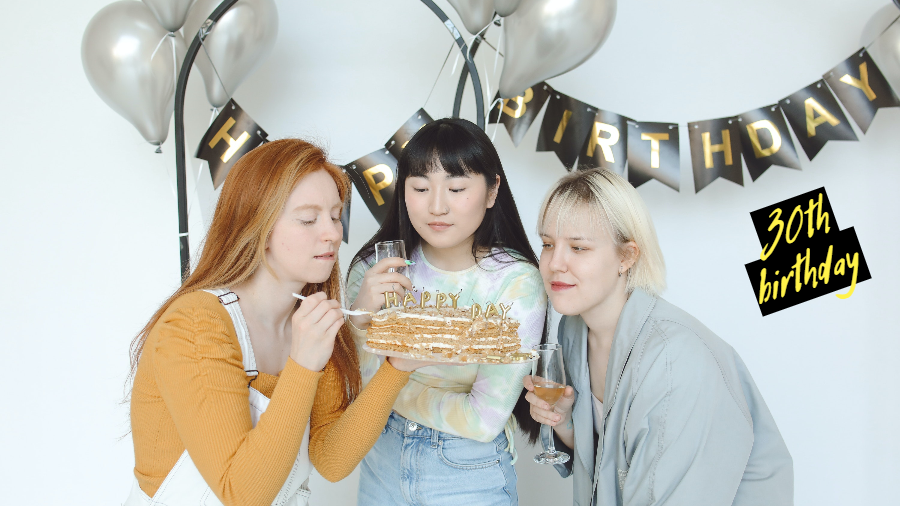 Firstly, you should pay attention to your mood and feeling and connect them with your 30th birthday photoshoot styles. All you need to do is just to avoid encountering things that make you unhappy and a good status is the key for your photoshoot. Besides, when you are happy and want to have fun, it's the best time for you to follows some fun photoshoot ideas. When you feel you are mature, you could choose the style that shows luxury and looks expensive.
You should set the tone of your 30th birthday photoshoot with the right place. When you want the atmosphere of wild and free, shot outdoor with an open ground would be a good choice. If you prefer retro tone, you could pick a place that is more ancient than modern like old tavern.
Determine what equipment for you to shot is quite important, too. A professional camera would definitely bring the best effects of you 30th birthday photoshoots and make them look professional with high quality. While a phone with a good camera and a good photo editor like Fotor could help you get the same effect, too.
After knowing the tips, let's know the best 30th birthday photo shot ideas that could make your image unique and amazing!
Unique 30th Birthday Photoshoot Ideas
When you get tired of the normal poses sitting in front of the birthday cake and taking a photo, you mustn't miss these unique photoshoot ideas for your 30th birthday!
Shot with balloons
Balloons are the best material to add the happy atmosphere to your birthday. But you should firstly know how to set them and what color to pick would bring out the best effect.
Shot with the balloon in the form of number 30 is common. So one of the unique 30th birthday photoshoot ideas is to purchase the balloon that showcases the year of your birth and stick them to the wall as the background.
Then to choose the balloons with complementing colors and align them properly to match other elements including you clothes. You could spread some of them around you, too. This would make your 30th birthday photoshoot filled with the happy tone.
There are other unique options for you to shot with balloons like sitting in front the display of balloons or with a fringe backdrop filled with a bunch of balloons and more.
Throw confetti
The best 30th photoshoot ideas can not lack of the confetti. You could toss them into the air or towards the camera or just toss it with a bunch of balloons held in your hands and think about happy moments to make you laugh naturally. The 30th birthday photoshot would give you the sense of happiness and romance.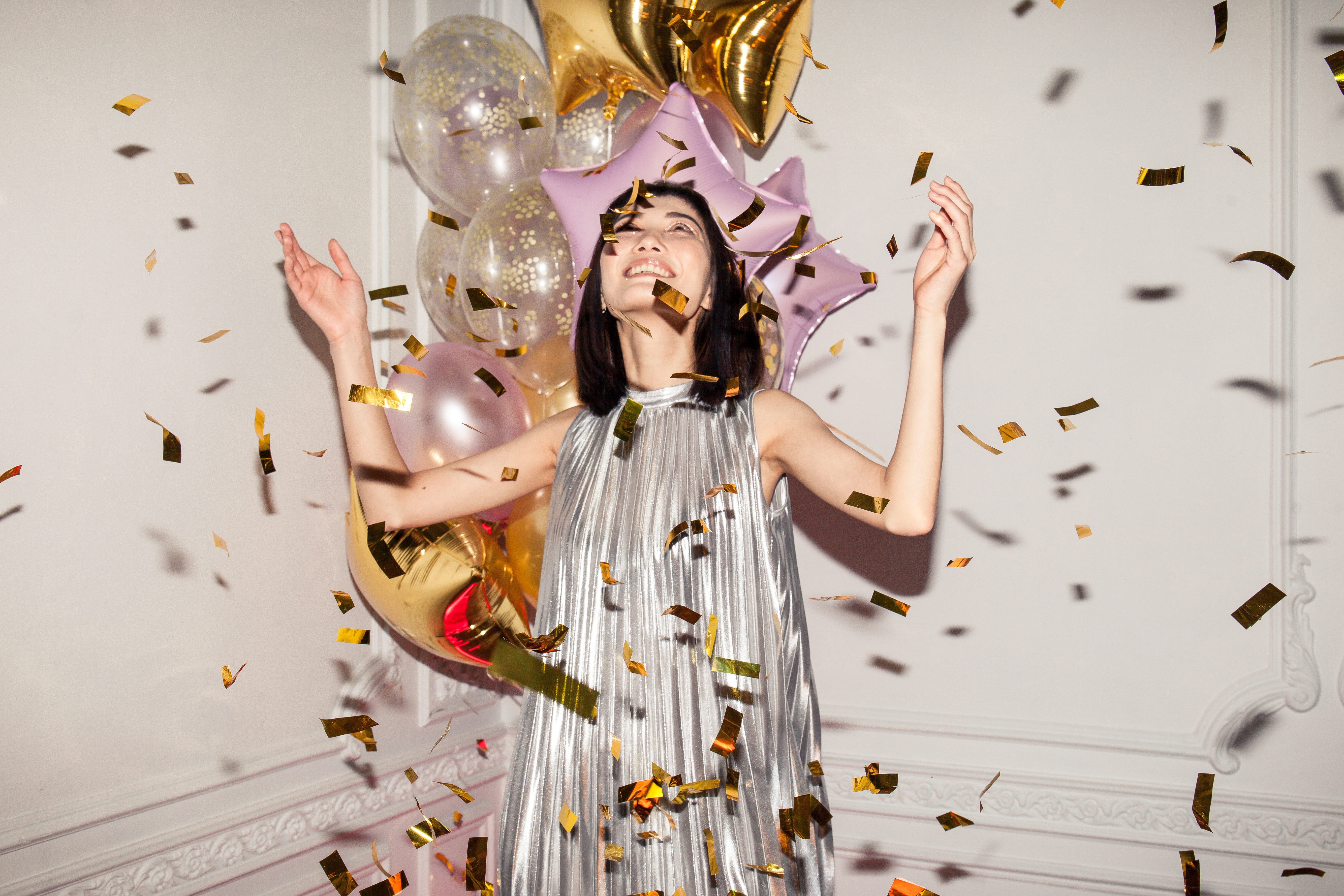 Shot at Home 
Don' be afraid that to take birthday images at home would be normal and lack of crativity. There are many 30th birthday photoshoot ideas at home to make your images unique.
You can have homey touches for your 30th bithday photoshoot. Then you just need to get dressed in beautiful clothes that would match the tone of your home and have beautiful make-up, choose to sit on the sofa or lie on the bed with proper thematic decor. This way would bring you the quite and comfort atmosphere for your 30th birthday image.
The best place for you to pose yourself at home is near the windowm, because you could get enough light there. Then you could get pictures high quality with the homey and comfort atmosphere.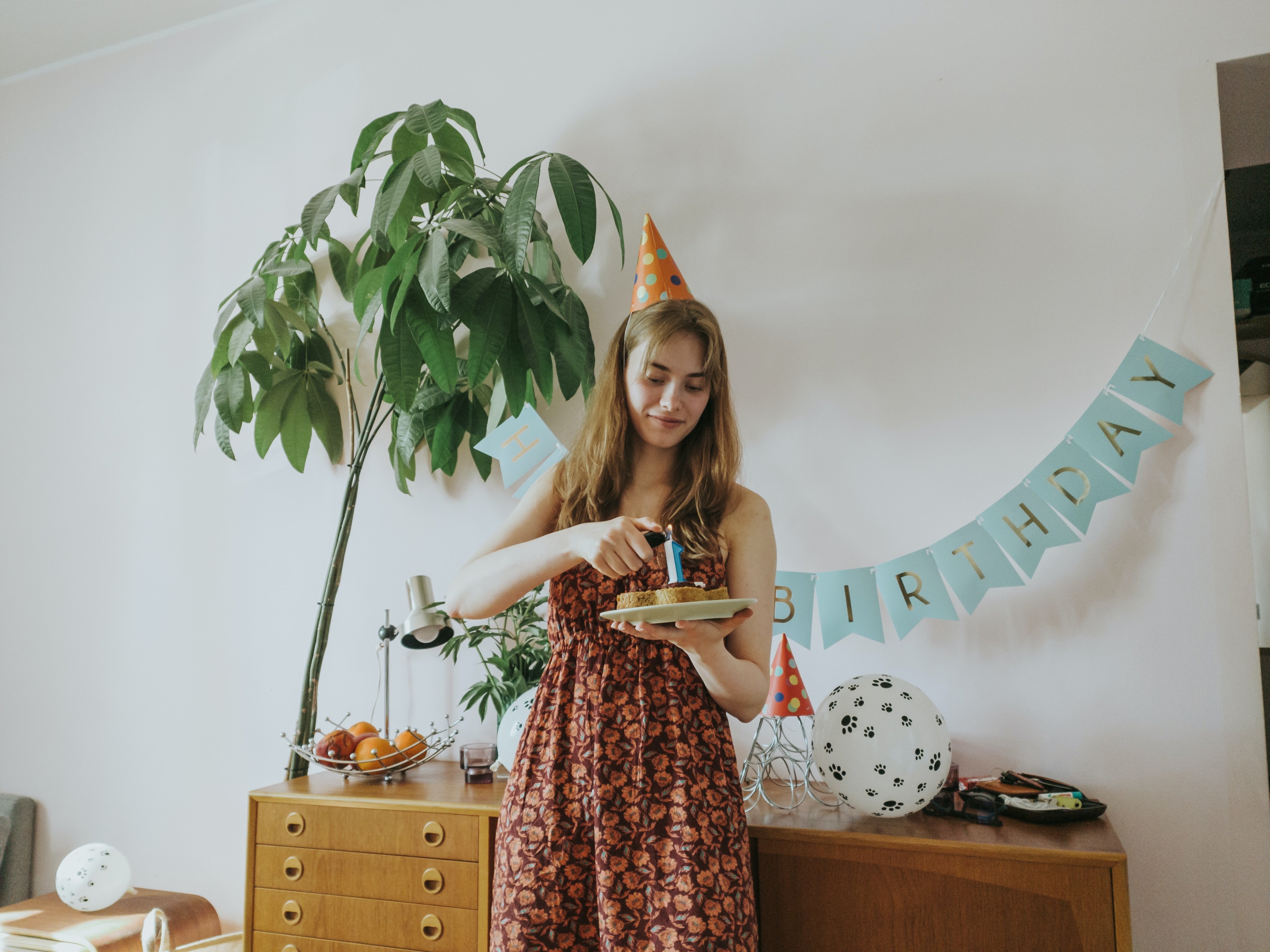 Picnic in the park
The birthday photoshoot ideas of recording the scene for picnic at your 30th birthday are not just to put the food and drinks around you. Instead, you should choose a bottle of wine you like most, buy a beautiful blanket and set the bunch of balloons around and put the nice-looking food on the beautiful table cloth. Besides, you could prepare some funny accessories like funny glasses and other gadgets you could hold in hands while taking a shoot.
Shot with Nature
The world is full of beauty, you shouldn't miss it in your 30th birthday photoshoots. You could choose the natural sceneries like forest, park, beach or somewhere filled with beautiful flowers.
Make sure your clothes would match the theme of the nature. When you shot with flower, you could wear clothes that match the color of the flower. Standing in the flower field would integrate yourself into the golden area. And the photoshoots like this would show the vitality and romance.
If you feel traveling outside is both time and money-consuming, you could apply Fotor - the best photo editor to change the natural background you want for your 30th birthday photoshoot.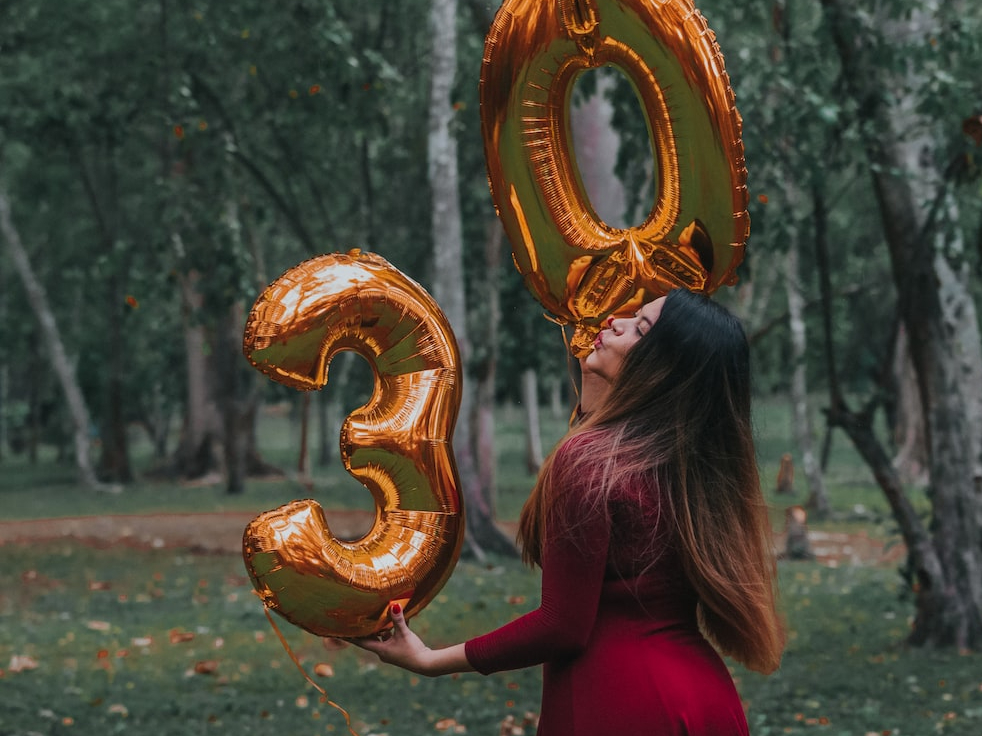 Turn into the characters you admire
The 30th birthday opens the new chapter of your life and that also means your role may somehow get changed, too. And turning yourself into the characters you like would suggest that you are closing to the good parts carried by the characters.
And this would be rather unique when you make up yourself as the superhero from the movie like spider man, the iron man and so on. Photoshoot like this would draw much attentions.
But if you feel buying the equipment is trivial, you could use Fotor's photo to cartoon to cartoonize your 30th birthday images to make them unique and fun.
Champagne Spraying
Another good 30th birthday photoshoot idea is to shot with a bottle of champagne spraying beside the swimming pool with a lot of balloons floating on the pool.
You could set several layers of goblets on your side while shaking the champagne towards the goblets. This would showcase the happiness and romantic atmosphere for your 30th birthday photoshoot.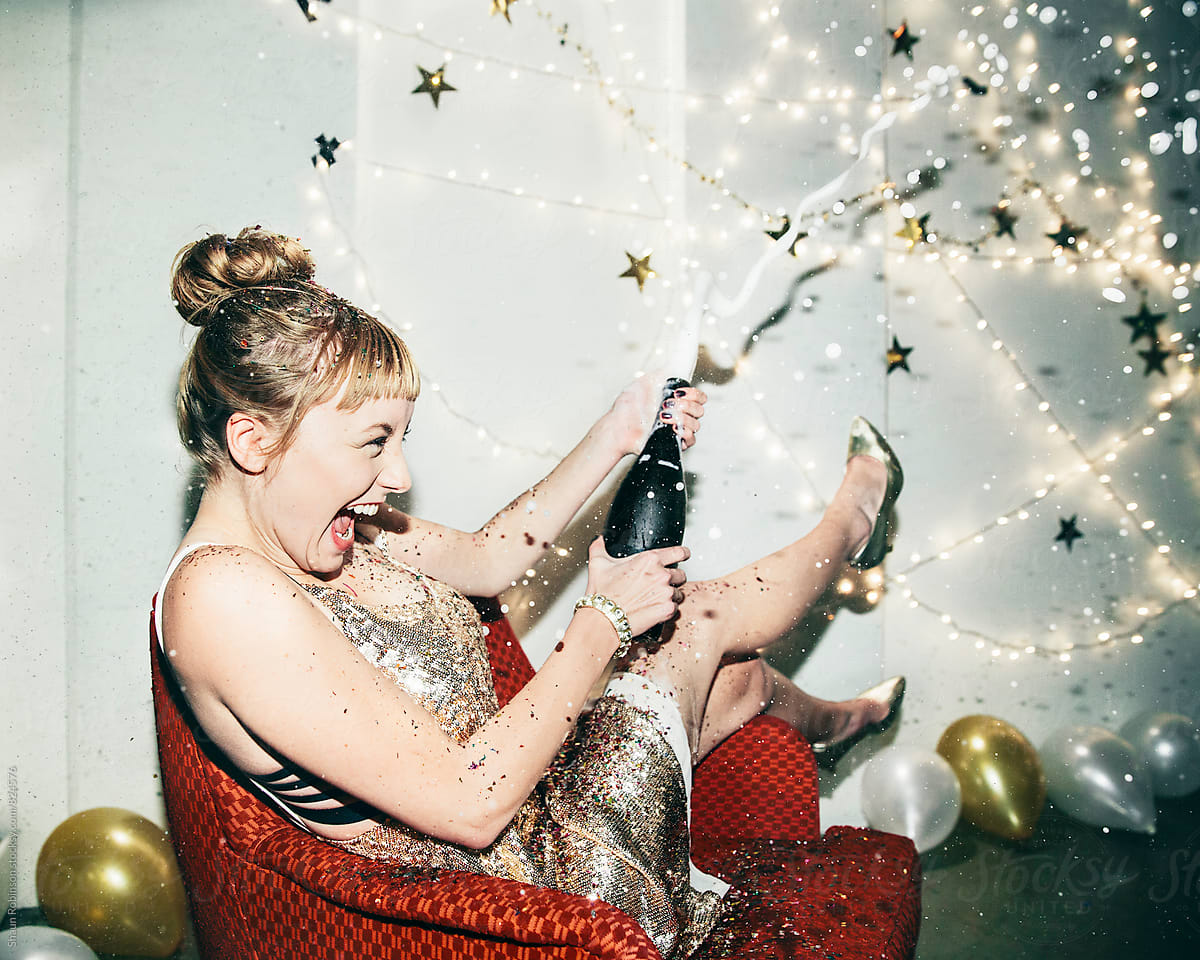 Inscription Boards
One of the greatest 30th birthday photoshoot ideas would be using boards for inscription made on your own. You could think out of box to design the board with the words you wish to sent to yourself in the past and in the future. Besides, you could draw some pictures as you like for your birthday.
Then just buy yourself a beautiful dress and set balloons around and set the birthday cake in front and then sit among them smiling happily and behaving naturally.
This kind of photoshoots would be pretty meaningful and unique because they show your originality.
Pajama Party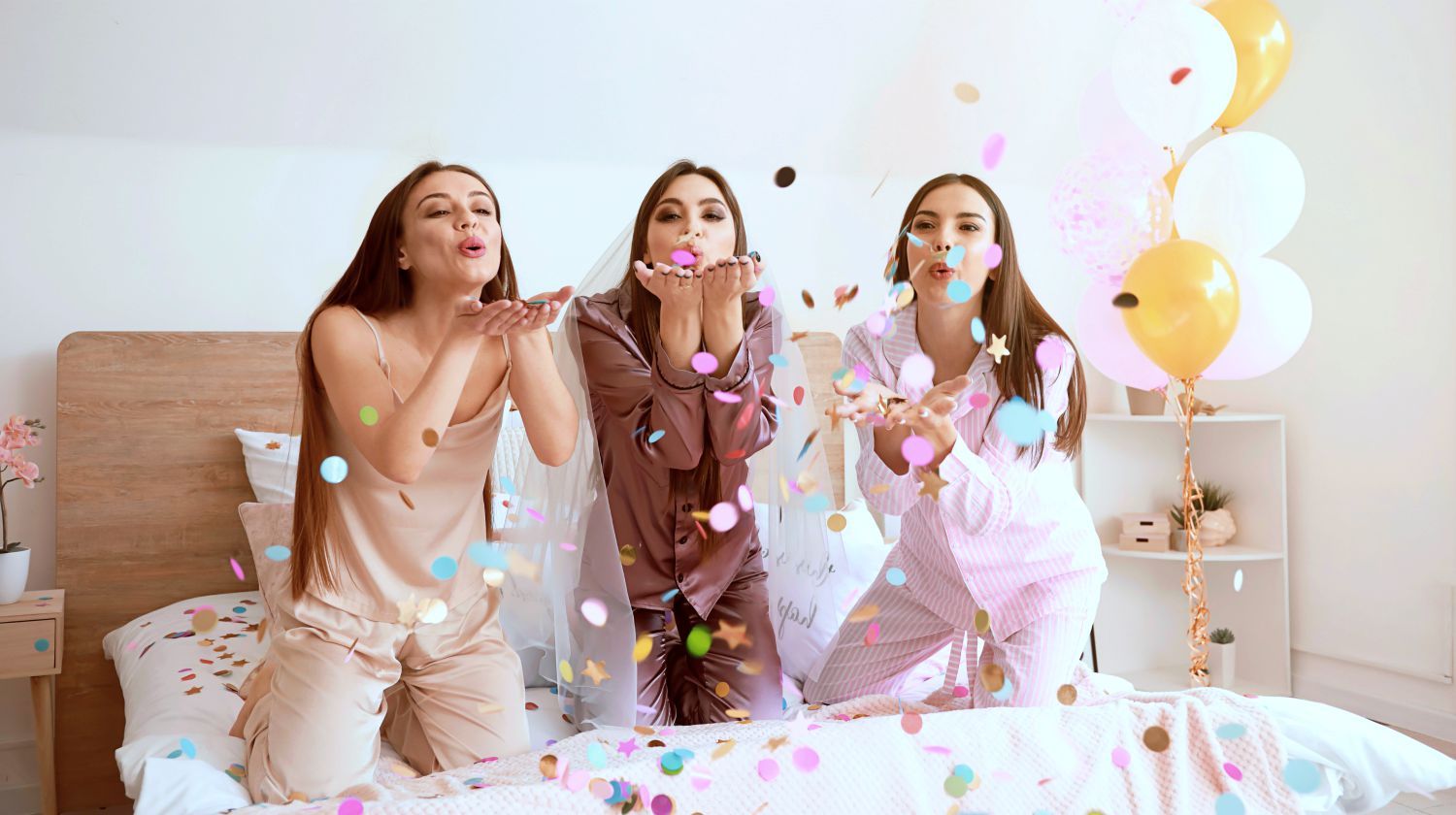 As you are a truly adult now, you could hold your birthday party with a special theme like pajama party. You could dress the pajama with all of your friends and have a pillow fight with each other. Shot the moment you are fighting together while laughing out loud. This kind of 30th birthday photoshoots will show the most natural status of you and bring out the stunning effect.
Cake Smash Shot
Cake is a must in one's birthday no matter how old you are. To shoot cake smash is pretty much fun and it would show your dynamic and energy. Try to make the cake smash shot creative, you are supposed to think out of box.
You could sit in front of the cake with the candles lighting and your friends smashing the milk on your face. This time, make sure your facial expression is lively. Your birthday photo shoot like this would be really wonderful.
Boudoir Birthday Photoshoot
As you are getting mature, you could celebrate your body and show more confidence by taking boudoir birthday photos. You could wear clothes that show your femininity. The accessories of 30th birthday is also needed to add the atmosphere of the 30th birthday photoshoot.
Bathtub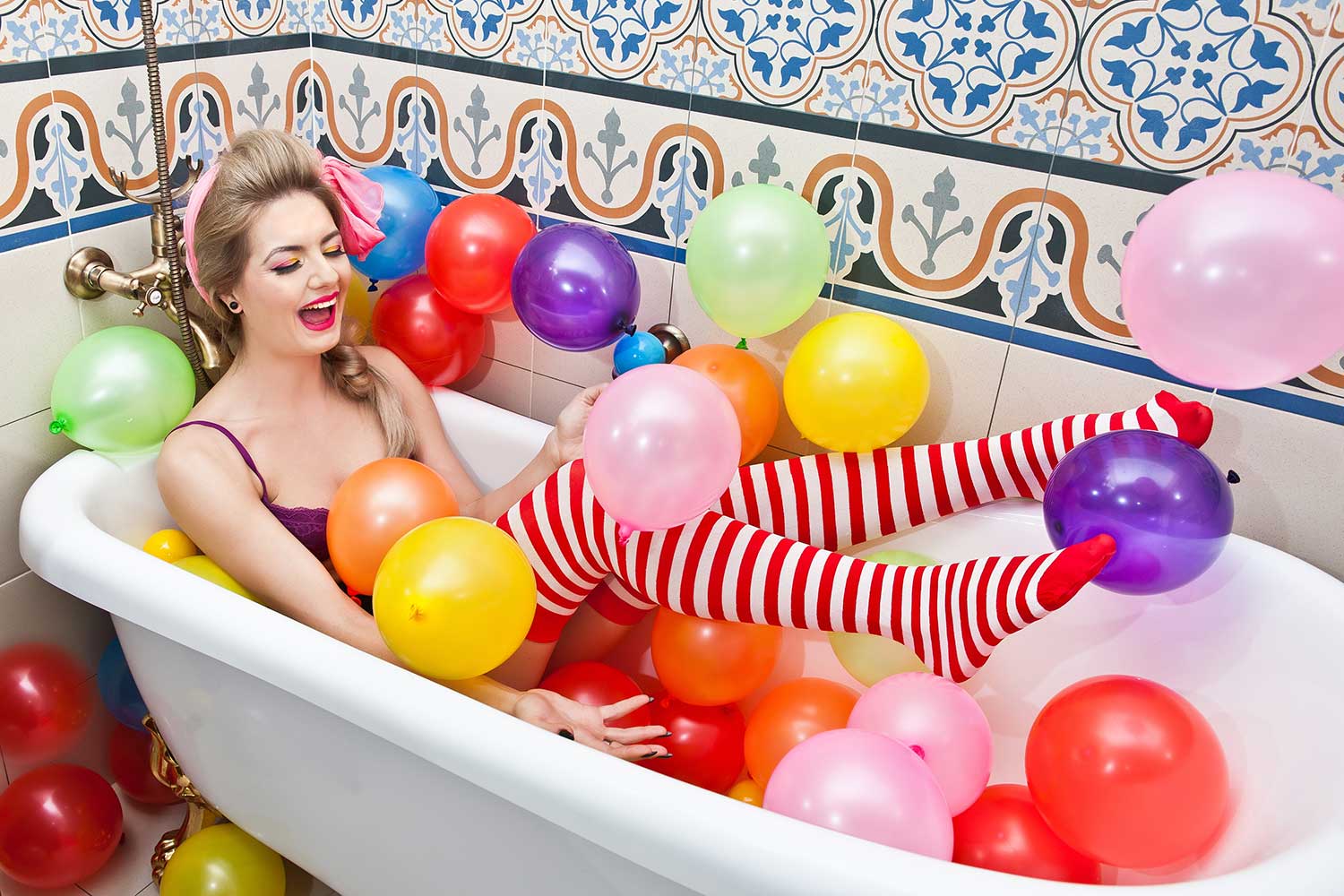 To shot in the Bathtub is also one of the best 30th birthday photoshoot ideas for you to follow. This could show your relaxing styles at an age of stability and maturity.
You could lying in the bathtub with balloons floating on the surface. Besides you could fill the bathtub with foam while blowing it on you hands. Or it's a good choice to fill the petal with and milk to take a photo for your 30th birthday.
Then you will get the most amazing and creative photos for your 30th birthday.
Edit You 30th Birthday Photoshoots with Fotor
To give your 30th birthday photoshoot an upgrade, you could make your image more perfect. This time you could use the best photo editor - Fotor to add art filters like AI photo effects, or add cute birthday stickers and more to make your picture more unique.