Fotor is also a great website for you content creators to customize images when you can't find the right source of images in Unsplash, Fotor's AI image generator can help you generate any type of image you need, including avatars, logos, people, etc.
Mostly important feature of Fotor is that you can use it to generate product image backgrounds when you want to bring a fresh look to your product photography. Here you can customize image background as you like by telling Fotor what kind of images you want. And you can choose the style of your images in Fotor, including illustration, anime, 3D, etc.
For individuals or marketers on a tight budget, Fotor is a great Unsplash alternative to get free customizable images. All you need to do is type the image you want into the text box and Fotor will produce the image within seconds.
Pexels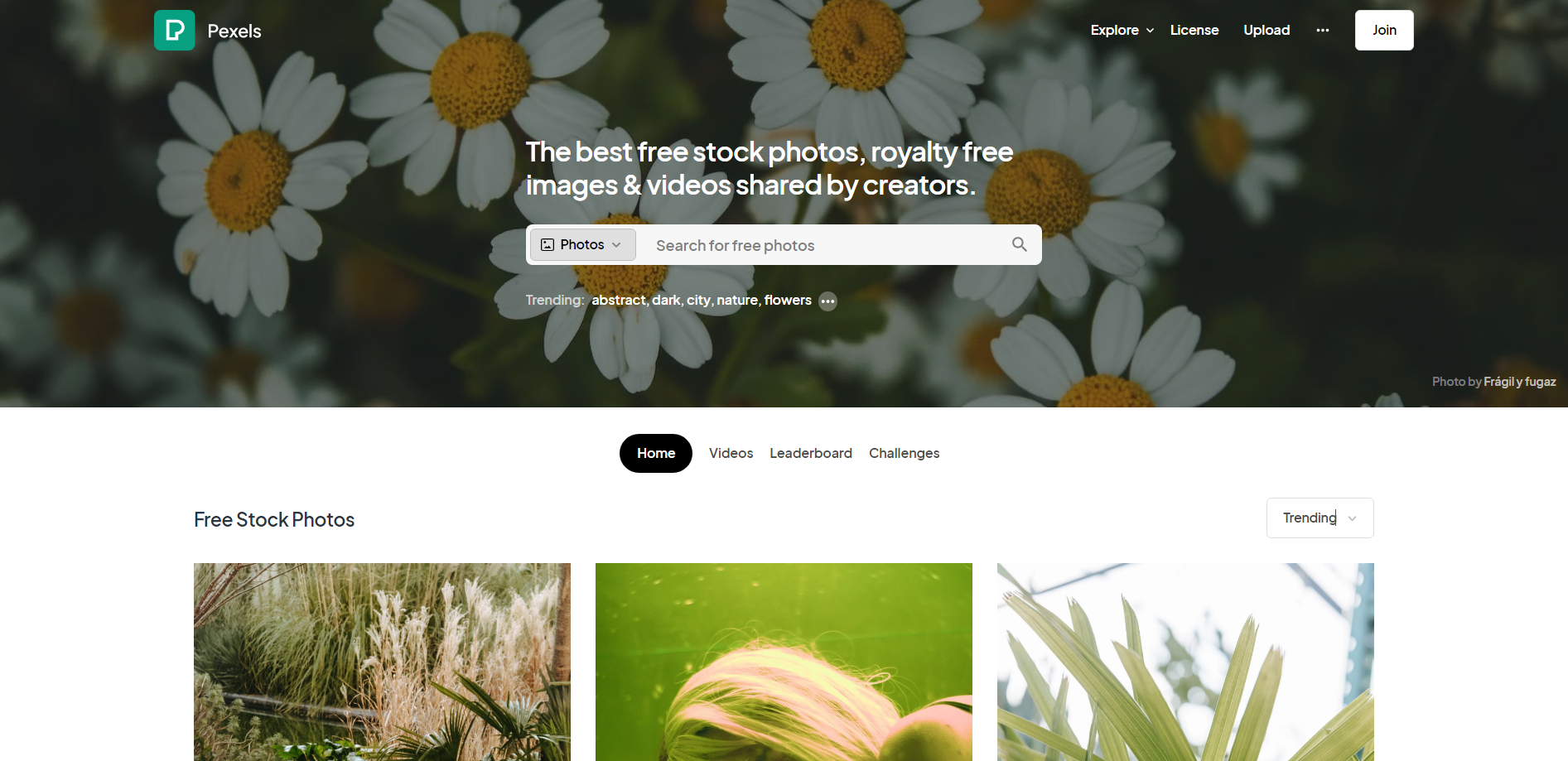 As a free stock image website that falls under the CC0 licensing, Pexels offers the similar high-quality, royalty-free images and videos as Unsplash. Using its search function, you can easily find the images you want from its more than a million images. You can type in a relevant topic or image element and Pexels will present you with the relevant images.
If you are a blogger, designer, marketer, or any other type of content creator, there is no doubt that Pexels is an amazing stock photo resource that will make your life easier and perfect your content.
Pixabay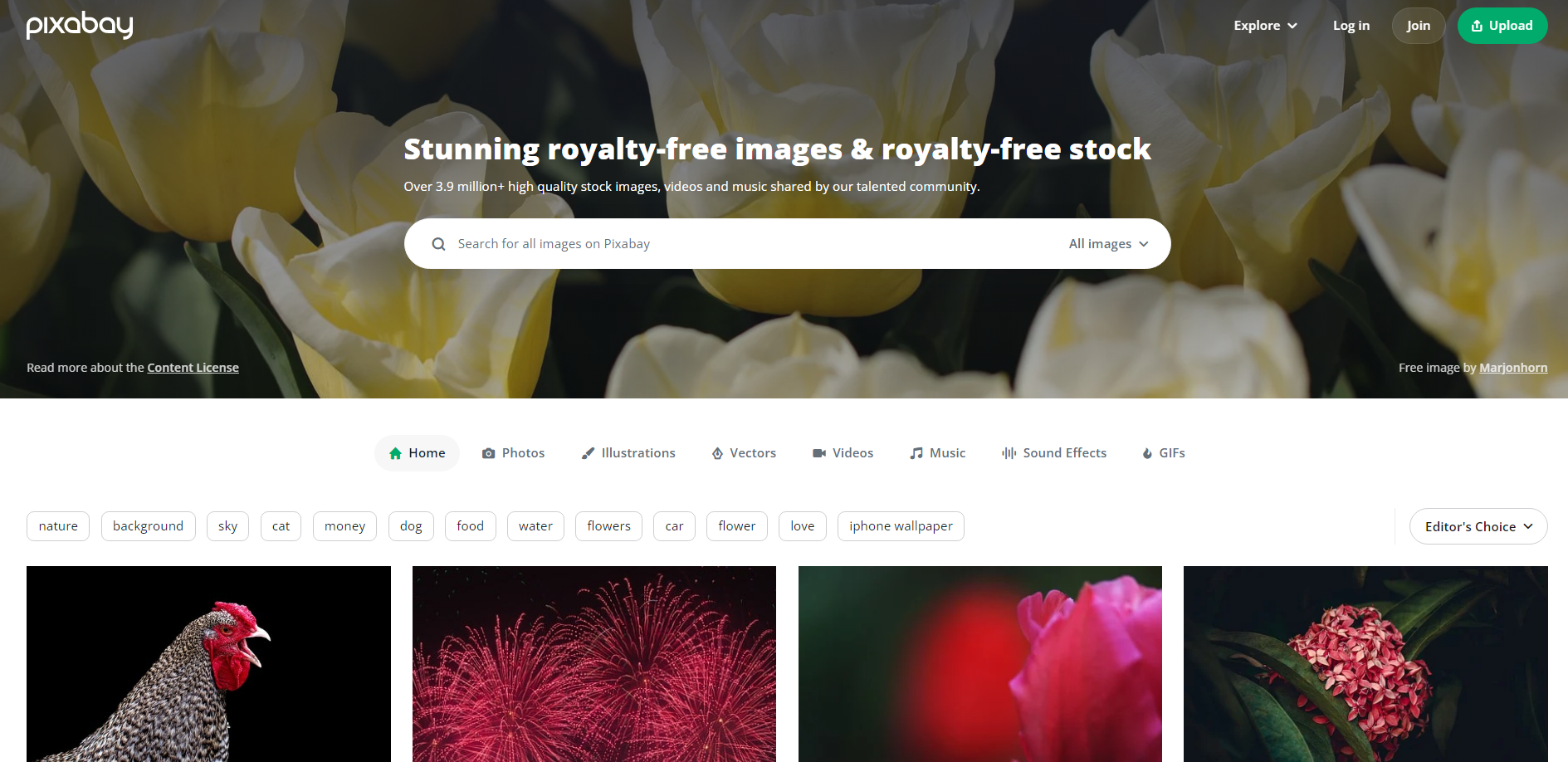 Pixabay is definitely one of the perfect Unsplash alternatives, with more than 1.8 million images in its gallery available for free download. Compared to Unsplash, Pixabay offers more image types in its free gallery, like vectors and illustrations. Also, it offers a free search navigation bar and the ability to filter images so you can quickly find the one you need. This image site can definitely meet your needs when you need free images to improve your advertising graphics or social media posts.
Flickr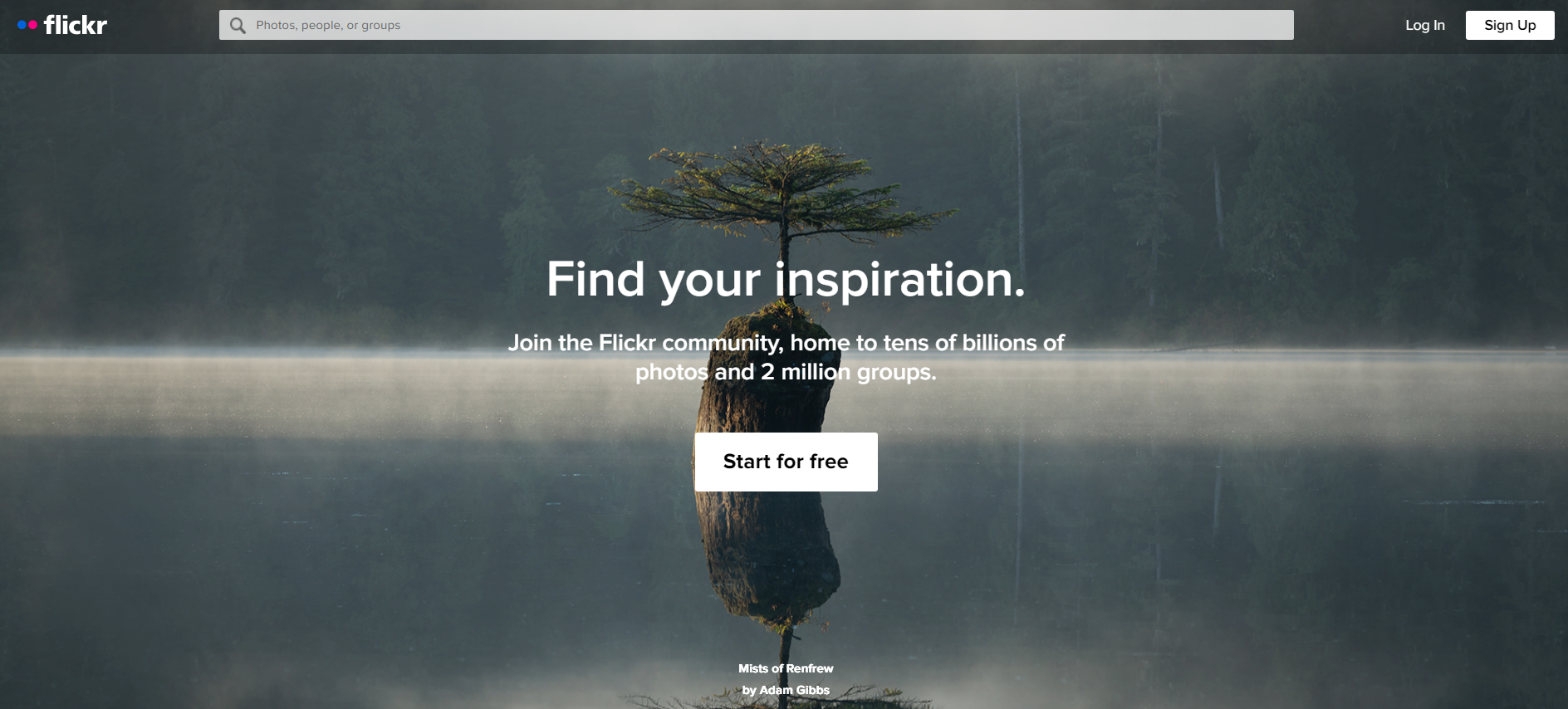 With over 80 million members and billions of photos and videos, Flickr offers a large and diverse collection of high-quality images. And Flickr is an online platform more oriented towards photographers uploading and sharing images. So, you have to get licenses to download and use the images you want by clicking on "Any license" and choosing the "Commercial use & mod allowed".
Foodiesfeed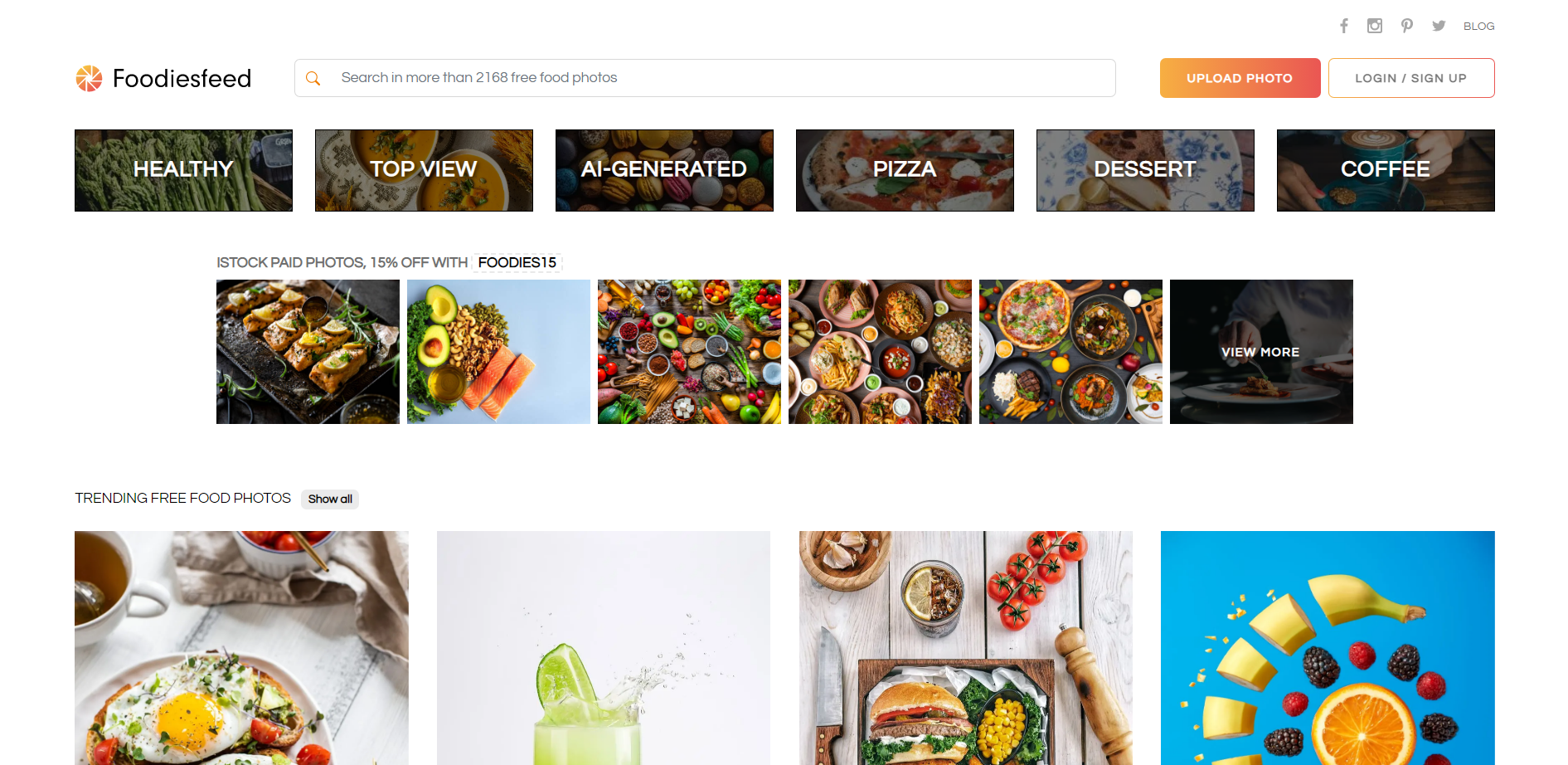 Foodiesfeed is a great Unsplash alternative for food bloggers, where you can find high-quality free food images of desserts, drinks, snacks, and more. These images can be used for free without having to get licenses specifically. In Foodiesfeed, you can use its image search function and navigation bar to quickly locate and find the food images you need. Therefore, Foodiesfeed is an ideal Unsplash alternative to enhance your food-related content.
Burst by Shopify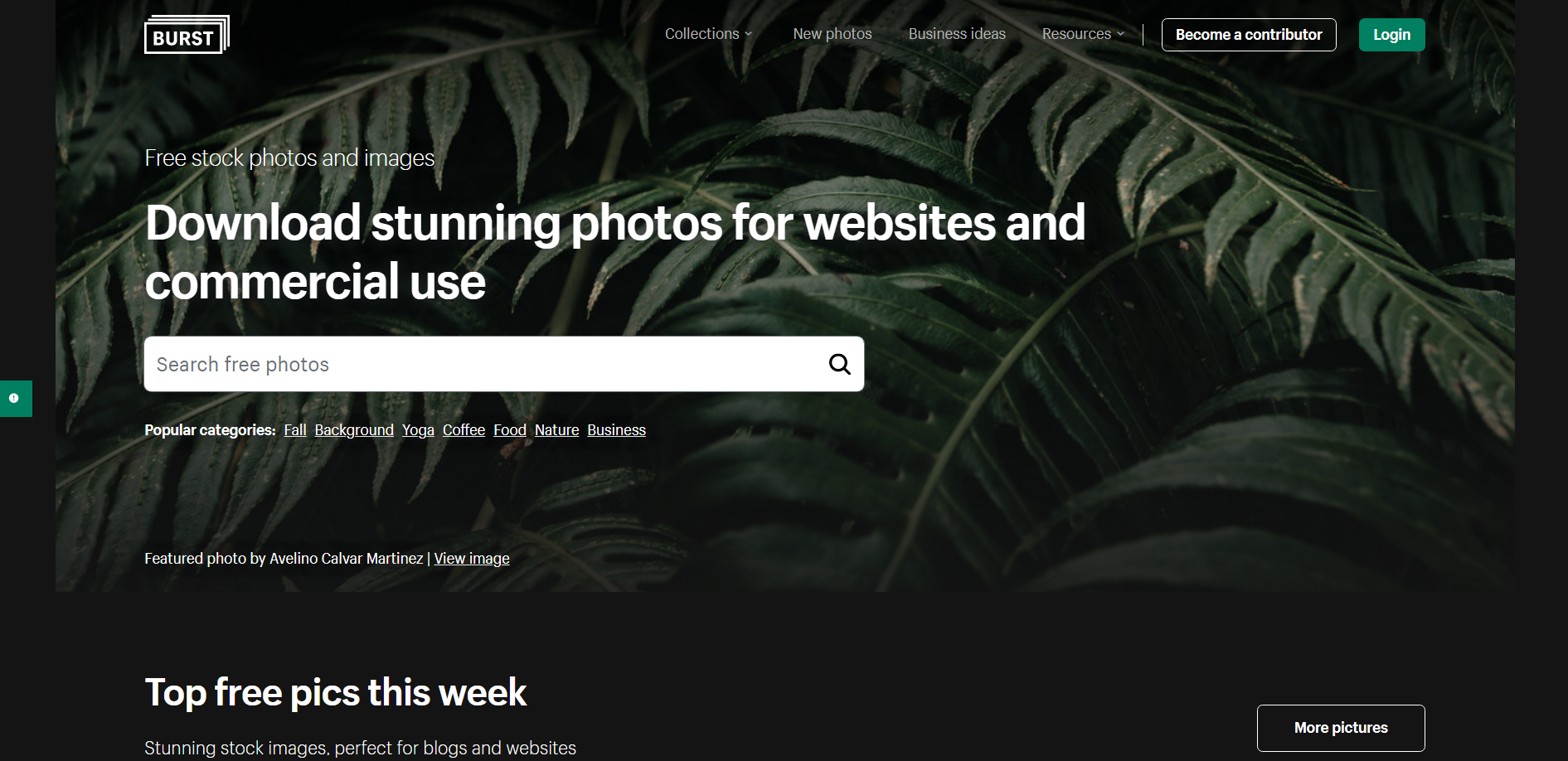 Burst is an image site for business and e-commerce. You can use it as a complement to your advertising type images in Unsplash. Burst is a free image platform provided by Shopify, offering over 1 million professional photos that can be used for free for commercial purposes.
It has a wide range of categories, making it easy to find images for any business or e-commerce project, including animals, art, backgrounds, people, graphic design, technology, jewelry, etc. Burst also offers unique image collections to meet specific business needs. With its extensive library of free images and ease of use, Burst is the perfect Unsplash alternative to help you enhance your visual marketing strategy.
Freepik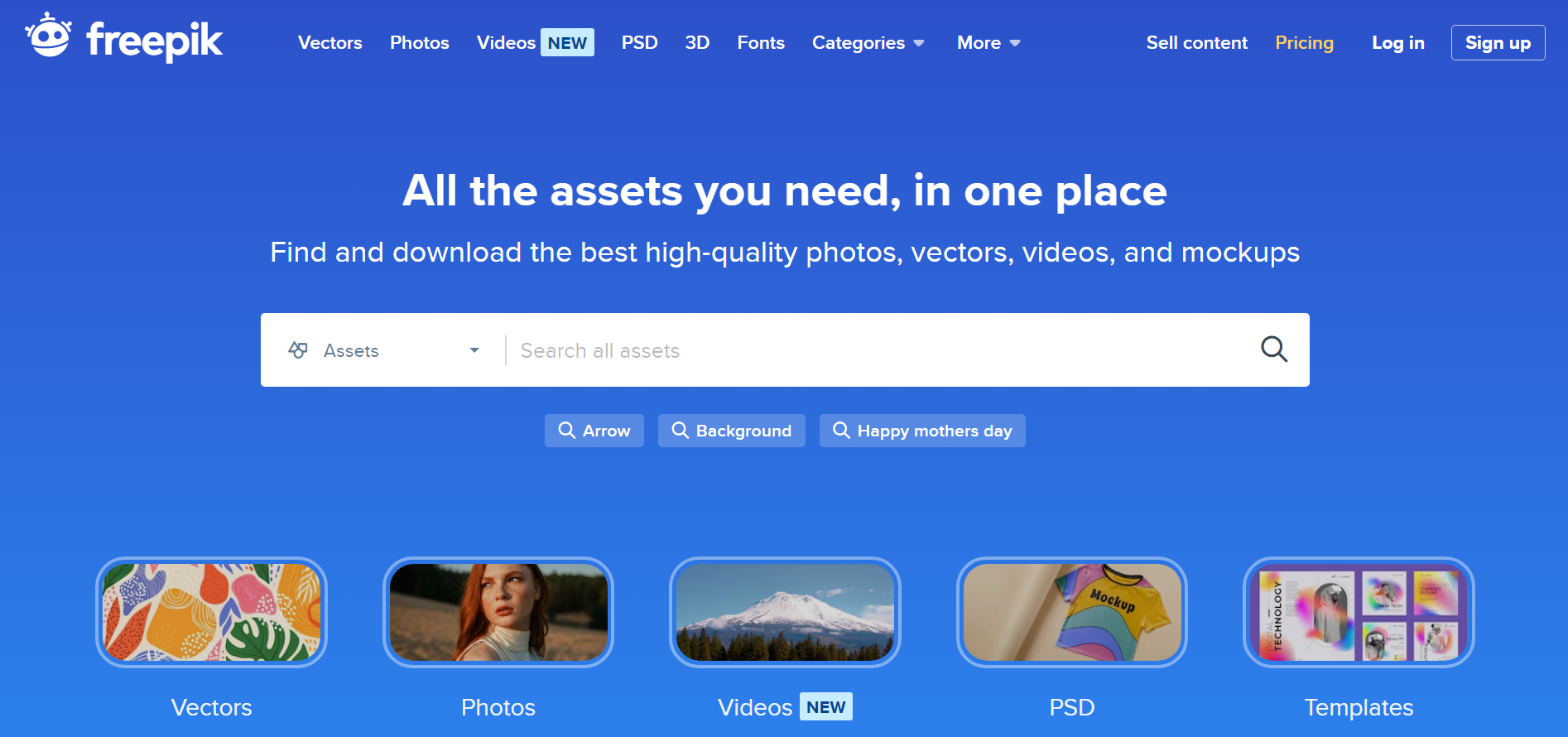 Freepik is also a strong competitor to Unsplash. Freepik is a great alternative to Unsplash as you can find over 15 million free images including vectors, PSDs, and icons. The search navigation bar is also very user-friendly and easy to use, which allows you to quickly search and locate the images you need. Whether you are a blogger, social media influencer, or marketer, you can get images in Freepik to make your content more visually appealing.
Adobe Stock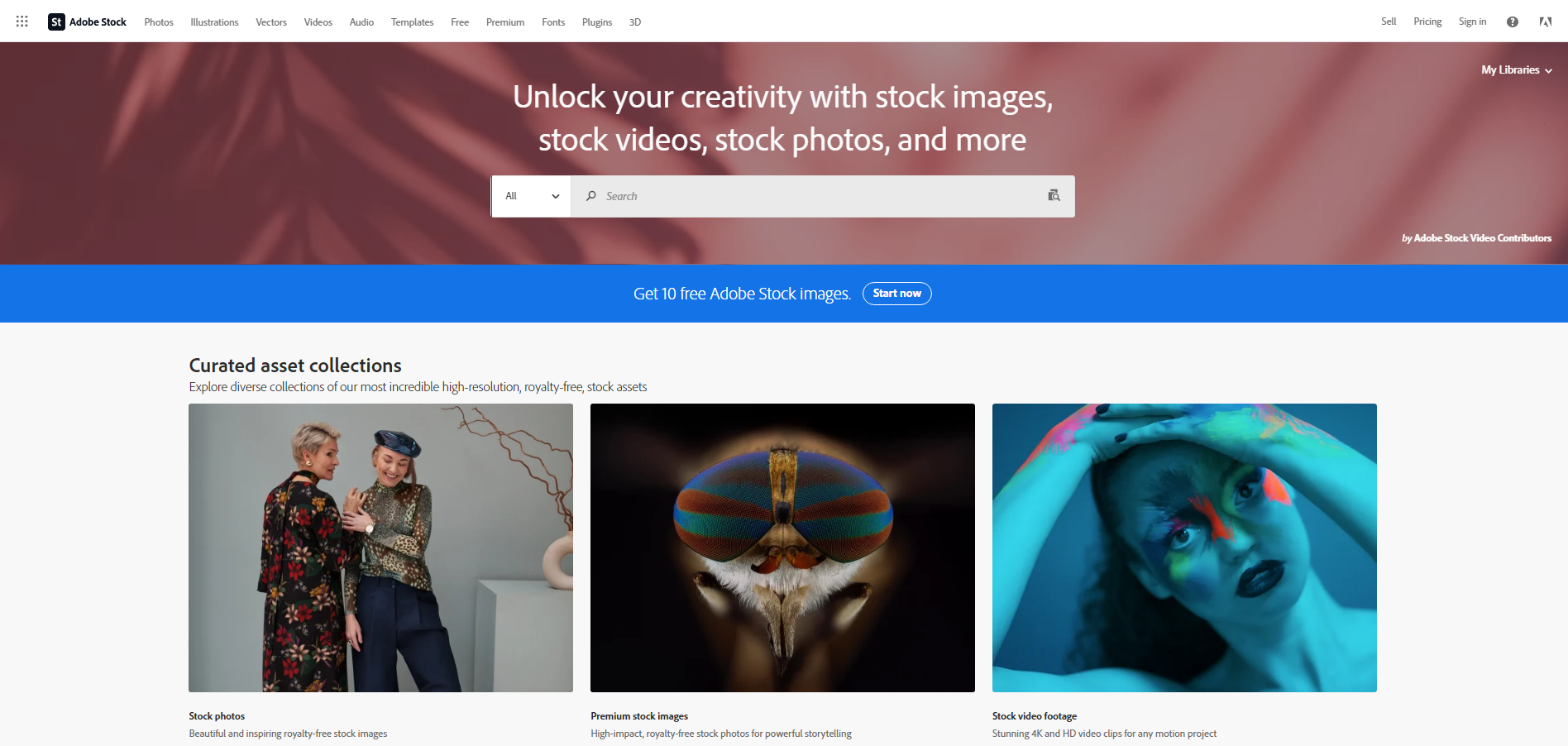 Adobe Stock is a good alternative to Unsplash, where you can quickly find high-quality vector graphics, illustrations, videos, and templates. Whether you are a personal or commercial user, it is easy to meet your needs with its material resources. Similarly, Adobe Stock has a quick way to help you locate images.
In addition, Adobe Stock is seamlessly integrated with Adobe Creative Cloud, enabling designers and creatives to easily access and use these assets in their projects. In Adobe Stock, you can enjoy a wealth of resources to take your projects to the next level.
Conclusion
In this blog, we have shared the top 8 Unsplash alternatives for content creators to enrich the free stock image sources. Some of these alternatives are absolutely free for you to download and use its high-quality free stock photos; others may ask you to get commercial licenses to download and use the images. Anyhow, with these websites like Unsplash, you can take the visual effect to the next level easily.