Fotor allows you to create product image backgrounds, giving a fresh look to product photography. By specifying your preferences, you can customize the image background according to your liking. Fotor also offers a range of styles for your images, including illustration, anime, and 3D.
For individuals or marketers with limited budgets, Fotor serves as a great Pexels competitor, providing free customizable images. Simply enter the desired image in the text box, and Fotor will generate it instantly.
Unsplash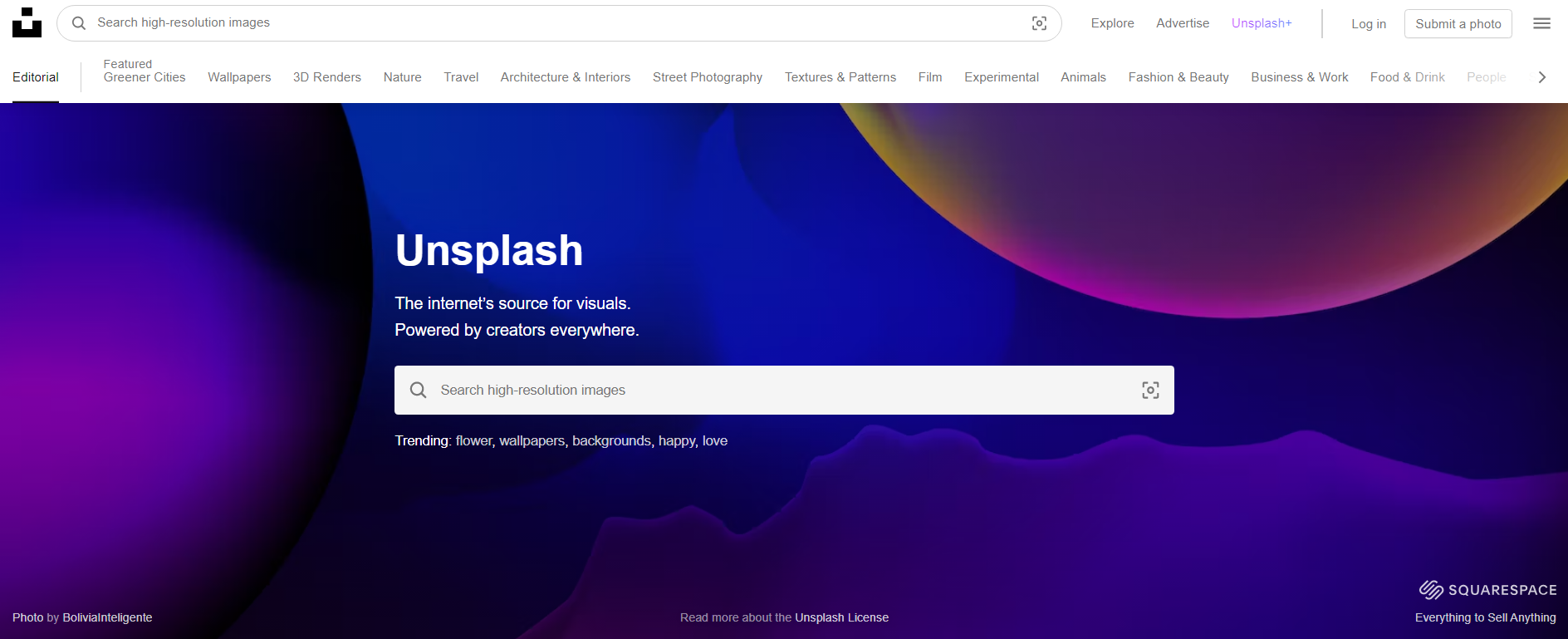 Unsplash has gained immense popularity among content creators due to its vast collection of stunning, high-resolution images. With an extensive library of over two million photos contributed by a global community of photographers, Unsplash offers a wide range of subjects and styles to choose from. The platform provides a simple search function, making it easy to find the perfect image for your project.
Compared with Pexels, its search capability and categories are much better designed to help you find specific types of content via search terms.
Pexels primarily emphasizes marketing material, whereas Unsplash offers a wider range of content including nature, experimental, architecture, 3D renders, current events, and more. This broader scope allows Unsplash to be utilized for a greater variety of purposes compared to Pexels.
Additionally, there is a small yet significant distinction between the two platforms. Unsplash provides the capability to use its advanced search engine by uploading a photo to find similar royalty-free images and photos. On the other hand, Pexels does not offer this integration.
Shutterstock

Shutterstock is a well-established stock photo provider known for its comprehensive collection of premium images, videos, and music. While it primarily operates on a paid model, Shutterstock offers a weekly selection of free images to registered users. With over 370 million assets in its library, Shutterstock provides a wide range of professional-quality visuals suitable for various creative projects.
While Pexels primarily focuses on photos, images, and videos, Shutterstock offers a wider range of options by including illustrations, vectors, editorials, 3D models, and even music.
Moreover, when you create an account with Shutterstock, you have the opportunity to sign up for a weekly dose of inspiration. This subscription delivers free images and photos to your inbox every week, personalized based on your preferences and interests on the platform.
Adobe Stock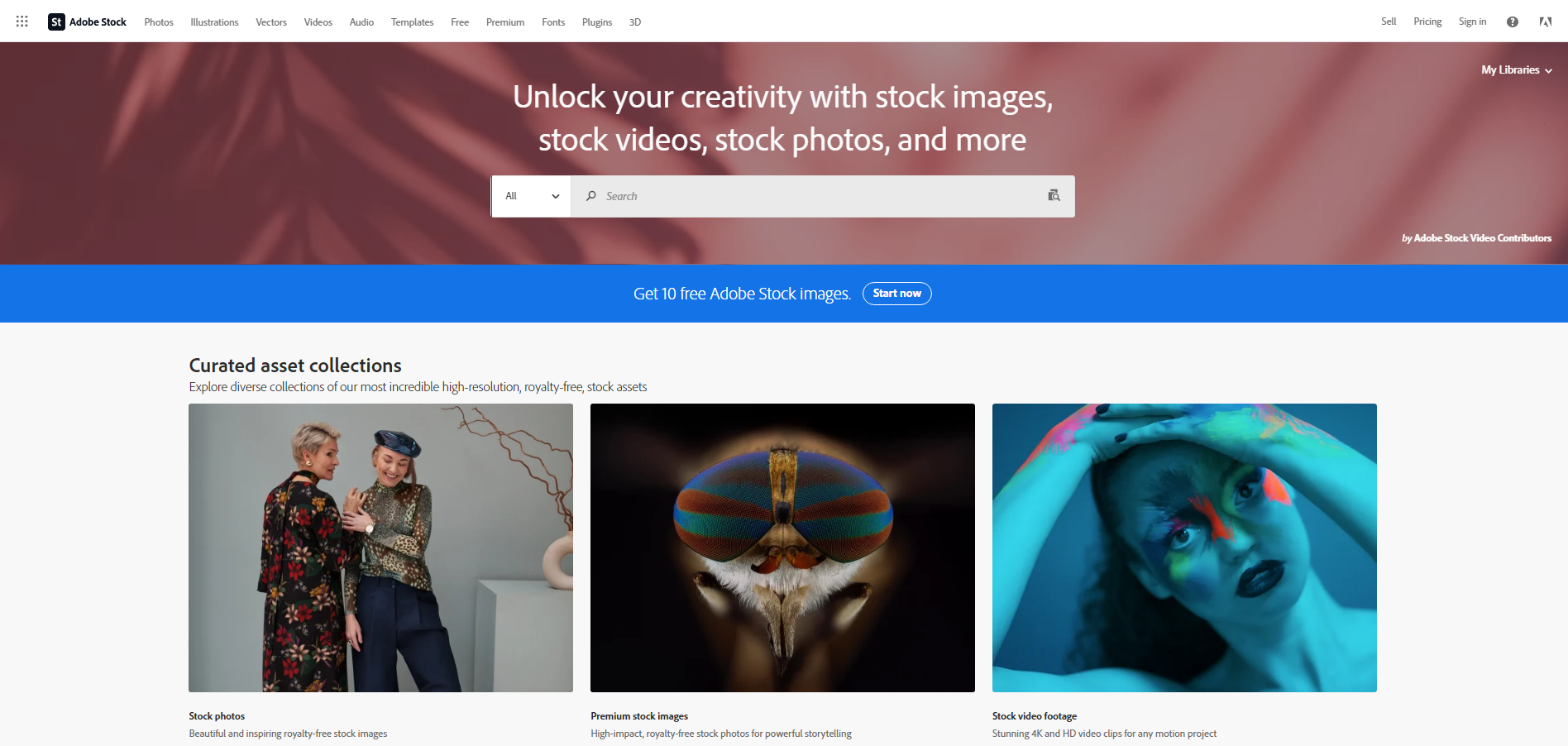 Adobe Stock integrates seamlessly with Adobe Creative Cloud applications, making it a convenient choice for designers and creatives. With a subscription-based model, Adobe Stock offers access to millions of high-quality images, videos, illustrations, and templates. The platform provides advanced search filters and the ability to preview images within Adobe applications, streamlining the creative workflow.
As a compelling Pexels competitor, Adobe Stock features more categories than Pexels, including videos, audio, templates, editorial, fonts, plugins, 3D, and more.
However, the most significant advantage of Adobe Stock compared to Pexels is the capability to directly open any stock asset in Adobe tools like Photoshop. This feature enhances your workflow efficiency, and it even allows you to preview paid assets before purchasing the license. As a result, you can have a clear understanding of how the asset will appear in your project before making a payment.
iStock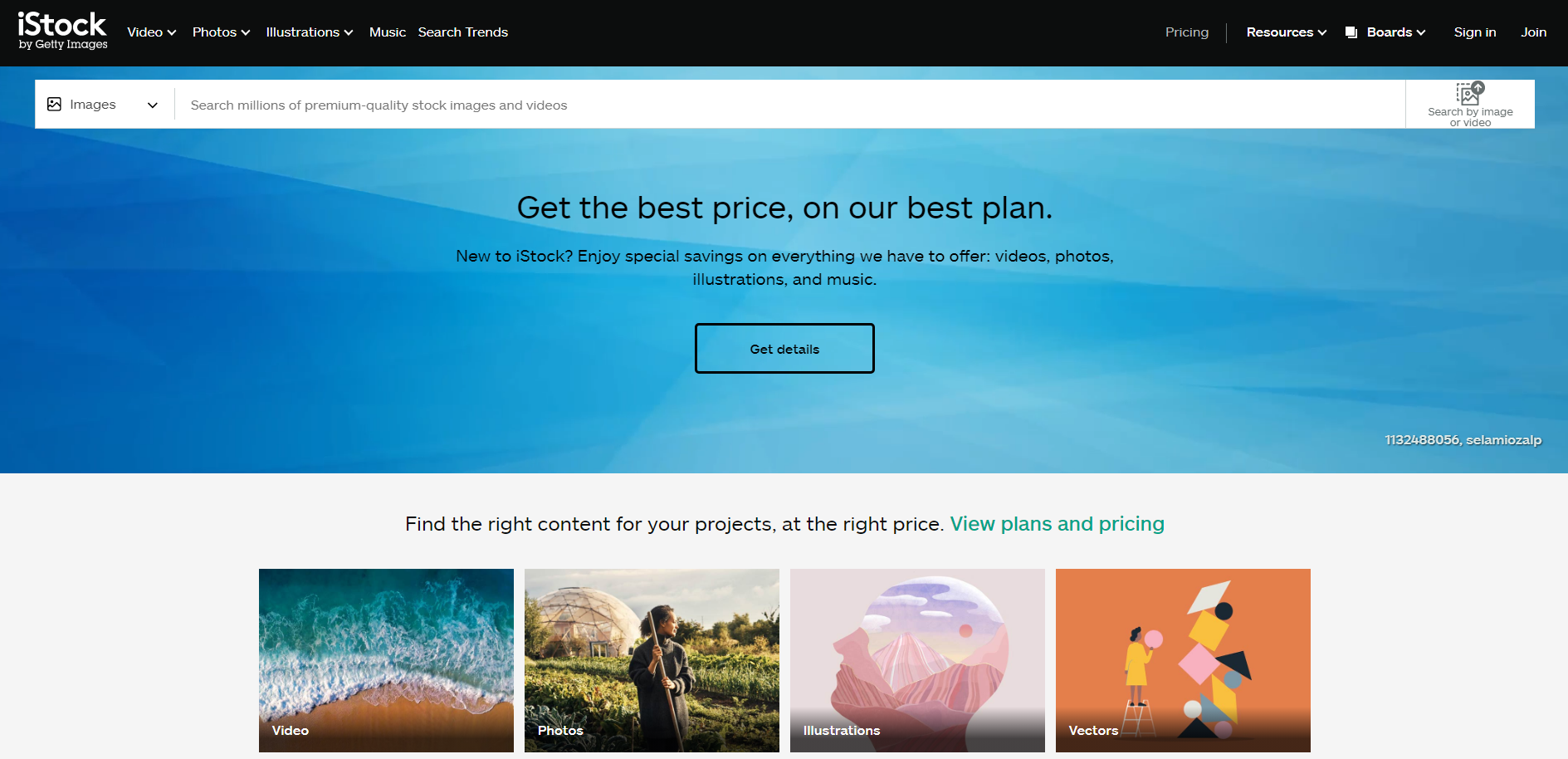 iStock, a subsidiary of Getty Images, is a renowned stock photo agency that provides a carefully curated library for businesses and individuals to discover the resources they need.
In comparison to Pexels, iStock offers a wide range of traditional advertising photography and illustrations. The stock collections on iStock are primarily divided into two categories: Essentials and Signature. Exclusive images are typically found in the Signature collection, while non-exclusive images are part of the Essentials collection.
iStock offers cost-effective options for purchasing assets, and there are opportunities to obtain free credits for purchases or subscriptions.
iStock possesses a more sophisticated search engine due to its utilization of artificial intelligence. This AI-powered engine delivers faster and more precise search results compared to the search engine employed by Pexels.
Additionally, iStock offers numerous categories for each type of stock content available, whereas Pexels only offers a limited selection of categories despite having a vast library of millions of items.
Pixabay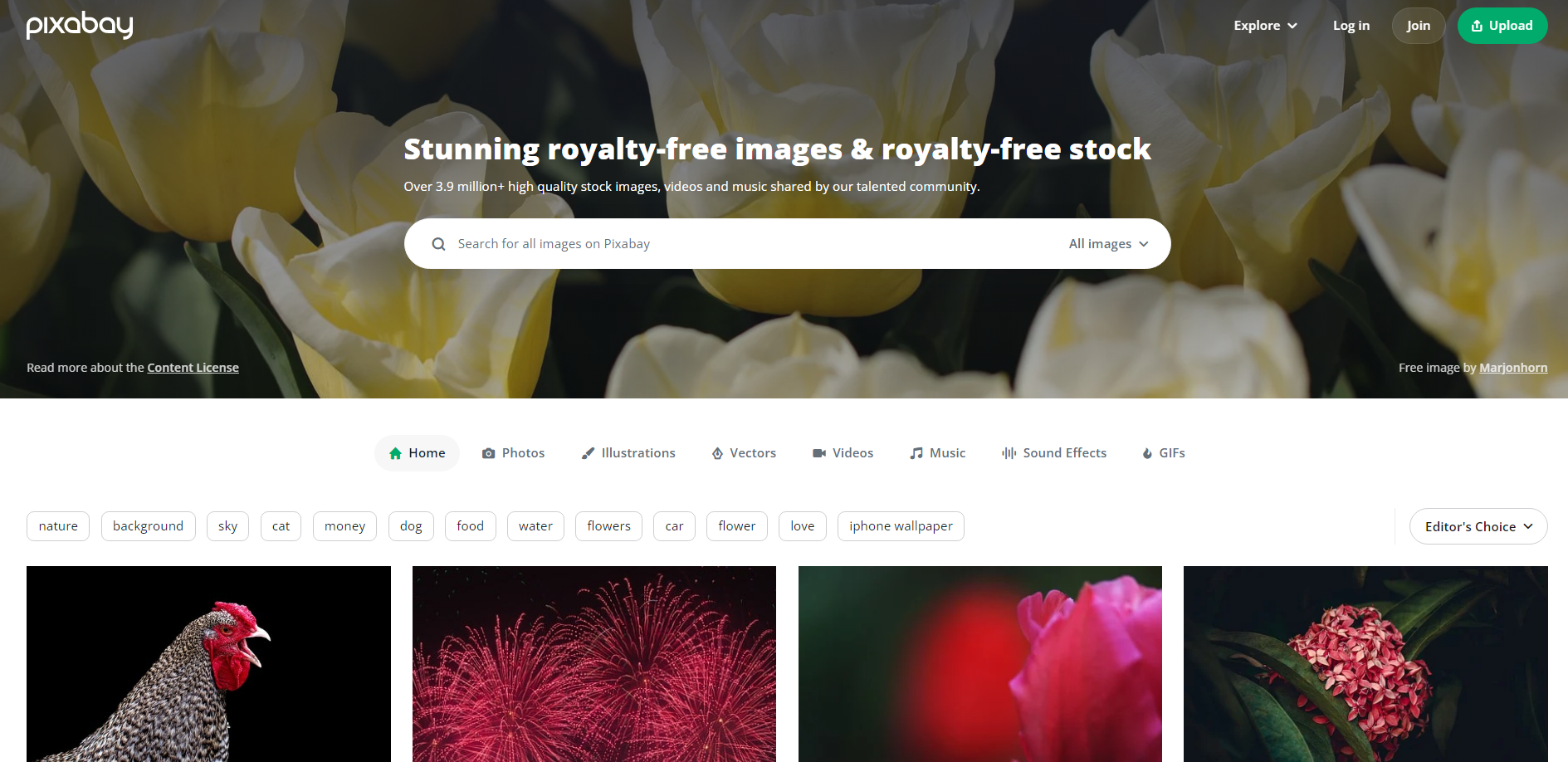 Pixabay is a community-driven platform that hosts a vast collection of free stock photos, illustrations, vectors, and videos. With over 2.2 million registered users, Pixabay provides a wide range of high-quality visuals contributed by photographers and artists from around the world. The platform operates on a Creative Commons Zero (CC0) license, allowing users to use the images freely for personal and commercial purposes without attribution.
Pexels mostly features commercial-style stock photos and images, while Pixabay's stock seems to be a lot more natural and versatile which is a better fit for more uses.
Freepik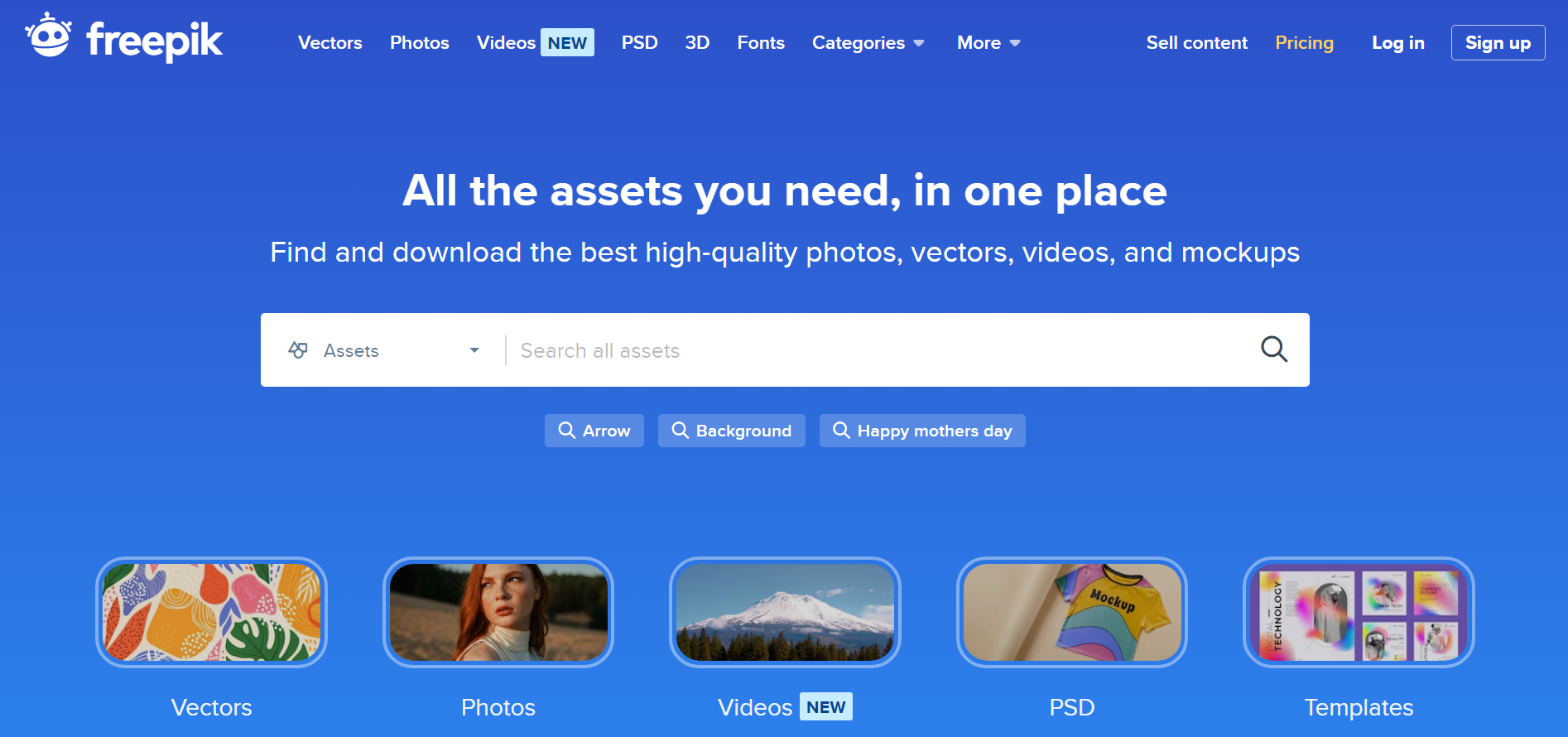 Freepik offers a unique combination of free and premium resources, making it a versatile option for users with varying requirements. The platform provides a massive library of free stock photos, vectors, icons, and PSD files. Additionally, Freepik offers a premium subscription that grants access to exclusive content and advanced features. The platform caters to designers, marketers, and content creators, providing a comprehensive collection of visual assets.
Freepik also introduces a much more efficient search engine since you get to set many filters that will help you narrow down your search and find exactly what you're looking for in less time.
Conclusion
In this blog, we have shared the 7 best Pexels alternatives for free stock photos to enhance your visual content. They offer a diverse range of high-quality visuals to suit various creative needs. Some of them support you to download and use for free, but some require payment to use. Hope you find this article helpful.