You just have to choose a template from Linkedin profile examples, Facebook profile templates, YouTube profile templates, customize it, and share your PFP. It is possible to create an original 1:1 square canvas. Upload photos Upload pictures of your most amazing photographs to the layout.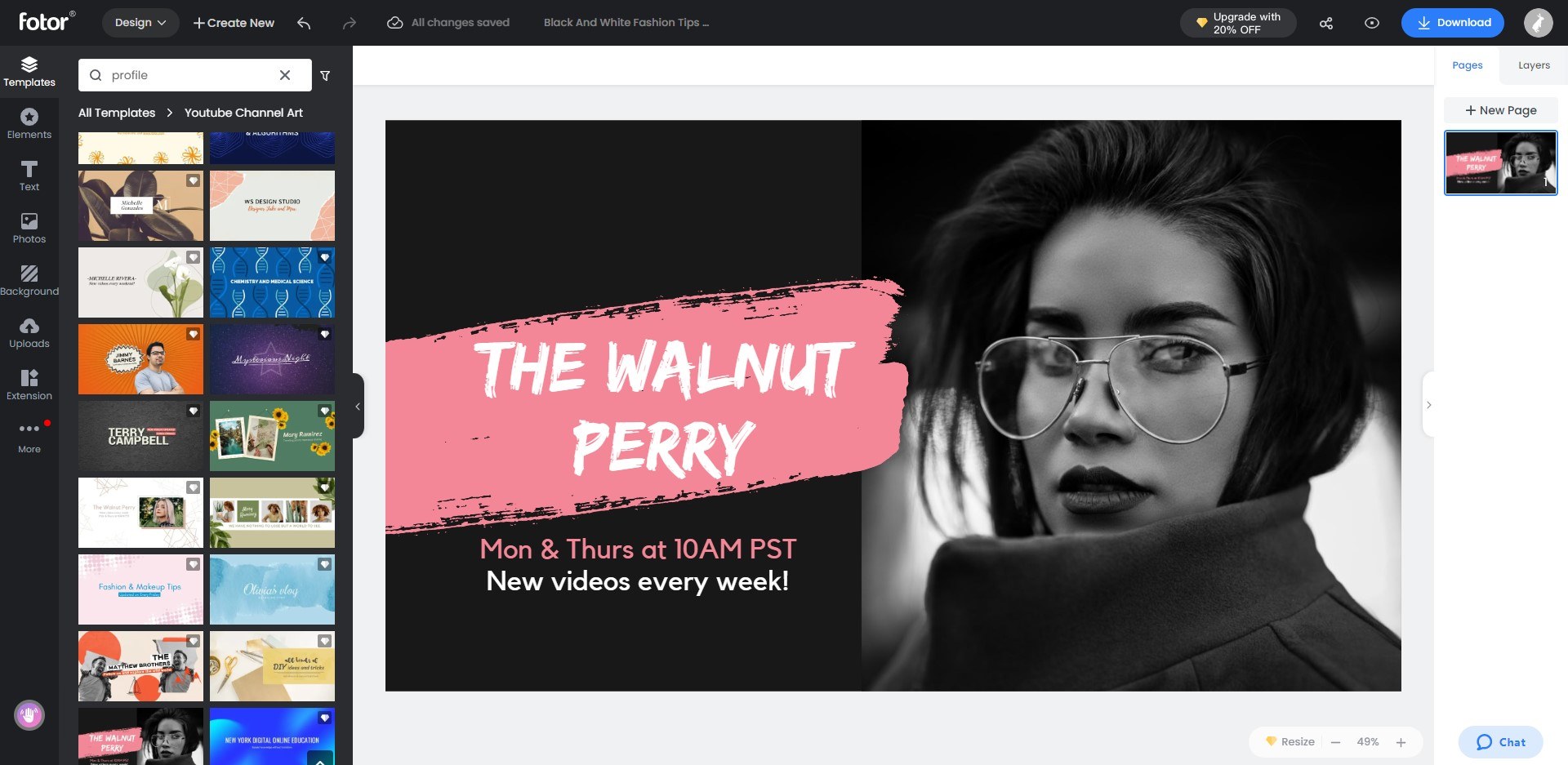 Although they are rectangular in shape, most photos of profiles are usually shaped in circles depending on their platform. So be sure to circle crop your images before uploading. Edit graphics elements by changing color, font size and font size. Please add stickers to a gallery on this site. Saving and publishing.
Summary
In this post, we shared how to make the profile picture in 3 ways. Hope it is helpful for you. If you like it, please share it with your friends.
FAQs:
how to make profile on LinkedIn?
If you're looking to build your professional brand, one of the best places to start is LinkedIn. This platform is essential for networking and connecting with potential employers. But how do you create a strong profile that will help you stand out?
First, it's important to have a clear and professional profile photo. While you might be tempted to use a casual picture from your Facebook or Instagram account, this is not the place for that. Instead, take the time to upload a headshot or professional headshot that shows your best side.
Next, fill out the "About" section of your profile. This is where you can share your professional story and highlight your skills and experience. Be sure to use keywords that will help you show up in searches.
Finally, don't forget to connect with other professionals in your field. LinkedIn is all about networking, so reach out and connect with people who can help you further your career. With these tips, you'll be on your way to creating a strong LinkedIn profile that will help you achieve your career goals.
how to make facebook profile picture private
To make your profile picture private on Facebook,
first go to your settings. Then, click on the privacy tab and select "Only Me" from the drop-down menu next to "Who can see my future posts?" This will ensure that only you can see your profile picture. You can also choose to make your profile picture public by selecting "Friends" or "Everyone."
However, if you do this, anyone will be able to see and download your profile picture. If you want to prevent this, you can make your profile picture private.
Finally, remember to save your changes before you exit out of the privacy settings. Making your profile picture private is a simple process that only takes a few seconds, but it can help to keep your information safe and secure.
how to make a youtube profile picture
Making a youtube profile picture is easy! First, decide what image you want to use. You can either choose an existing image from your computer, or take a new one. If you choose to take a new photo, make sure that it is well-lit and clear.
Once you have your image, open it in an editing program and crop it to the desired size. Then, save the image and upload it to your youtube account. That's all there is to it! With a little bit of effort, you can have a custom youtube profile picture that will show off your personality to the world.