Artificial intelligence (AI) technology has been hitting almost every aspect of our life like a storm. There are many AI tools to revolutionize the way we create and work, so does the graphic industry.
AI image generators reverse the way we draw and paint, and many giant companies reveal their own tools to bring an easier and quicker way to visualize our ideas. And Microsoft Bing has released its own AI image generator.
It's said that Bing image creator use an advanced version of Dall-E model from its partner at OpenAI.
And in this blog, we'll discuss what Bing image creator is, how to use it, difference between Bing ai image generator and Dall-E, and its best alternative. Let's dive in and have a comprehensive understanding of Bing AI image generator!
What Is Bing Image Creator?
Bing image creator is a cutting-edge AI platform, where you can create an image simply by using your own words for a specific image. Backed up and trained by millions of images, Bing AI image generator can generate the images as you expected.
You can ask Bing image generator to output a variety of styles, such as the hyper-realistic, cartoon, anime, watercolor, cyberpunk, etc. Thanks to advanced machine learning algorithm, Microsoft Bing AI image generator helps transform your dream image scene into reality.
How to Use the Bing Image Creator?
1. Switch to Bing AI Image Generator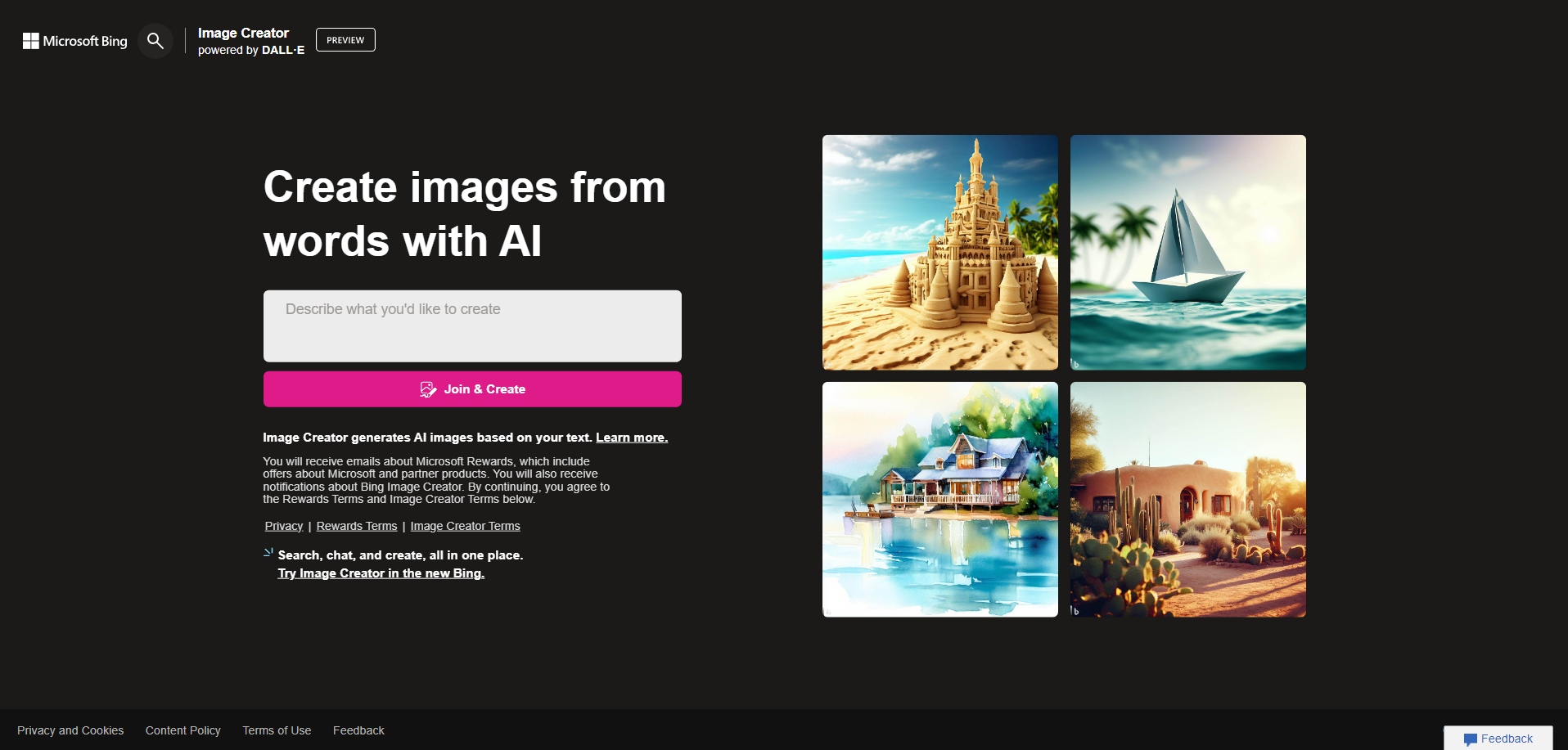 You can just search the Bing image creator in the search engine, or just type "bing.com/create" to open the AI image creator directly. Then, click or tap "Join & Create" to log in with your Microsoft account to open Bing AI generator
Here, you can see lots of AI-generated image in various styles presented on the page, and you can move your mouse to the page to see and learn from the Bing image creator prompts.
2. Enter Your Words to Start Image Creation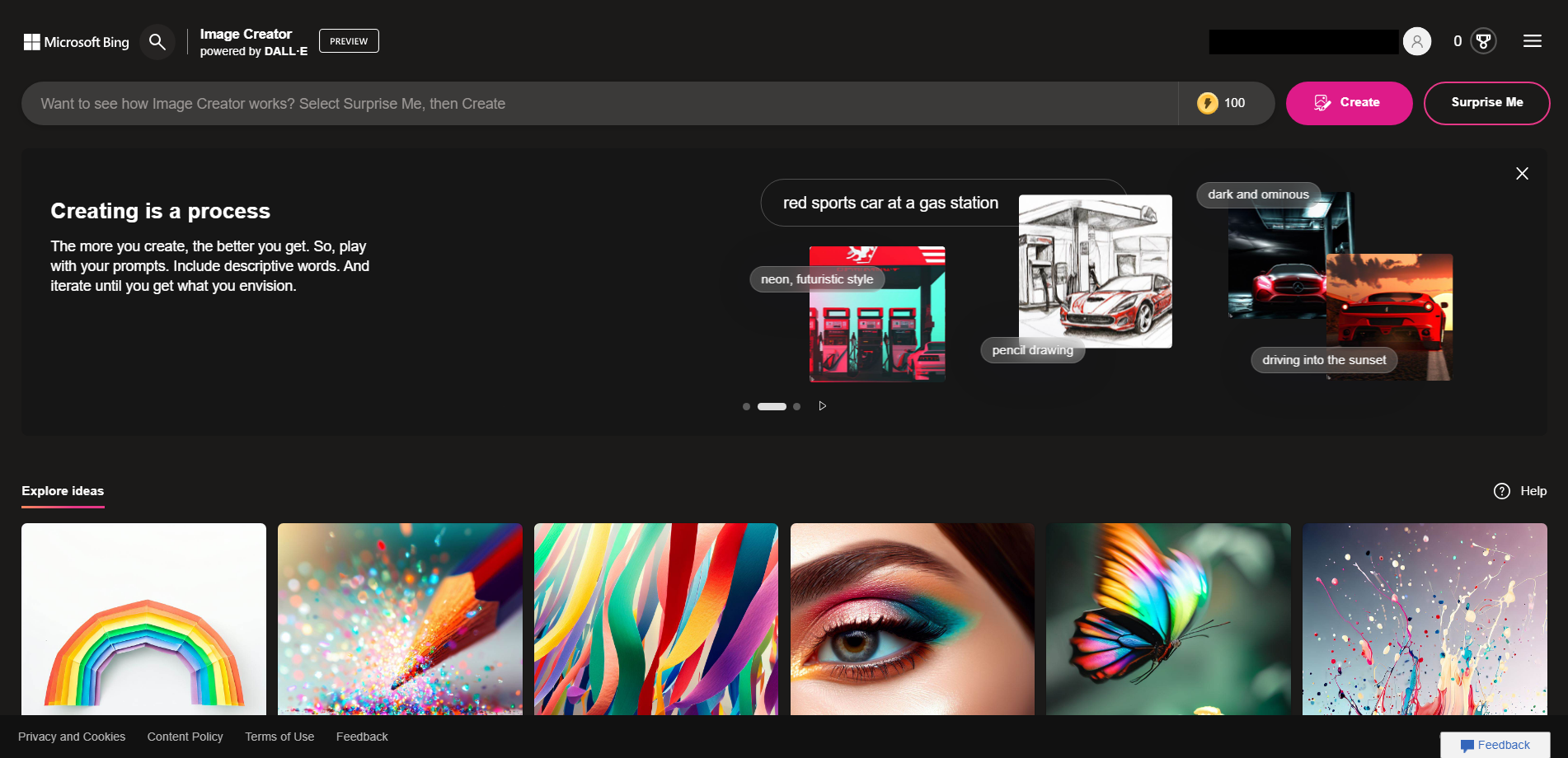 Now, you can enter your prompts in the top text box, and you should enter the words as detailed as possible to achieve the best result.
After describing, click the "Create" button, and wait your AI-generated images.
Or click "Surprise Me", and there will be a prompt appearing in the text box.
You should notice that, every account gets 100 credits to generate images for free. Otherwise, you may pay for image creation credits in Bing AI image generator.
3. View the AI-Generated Image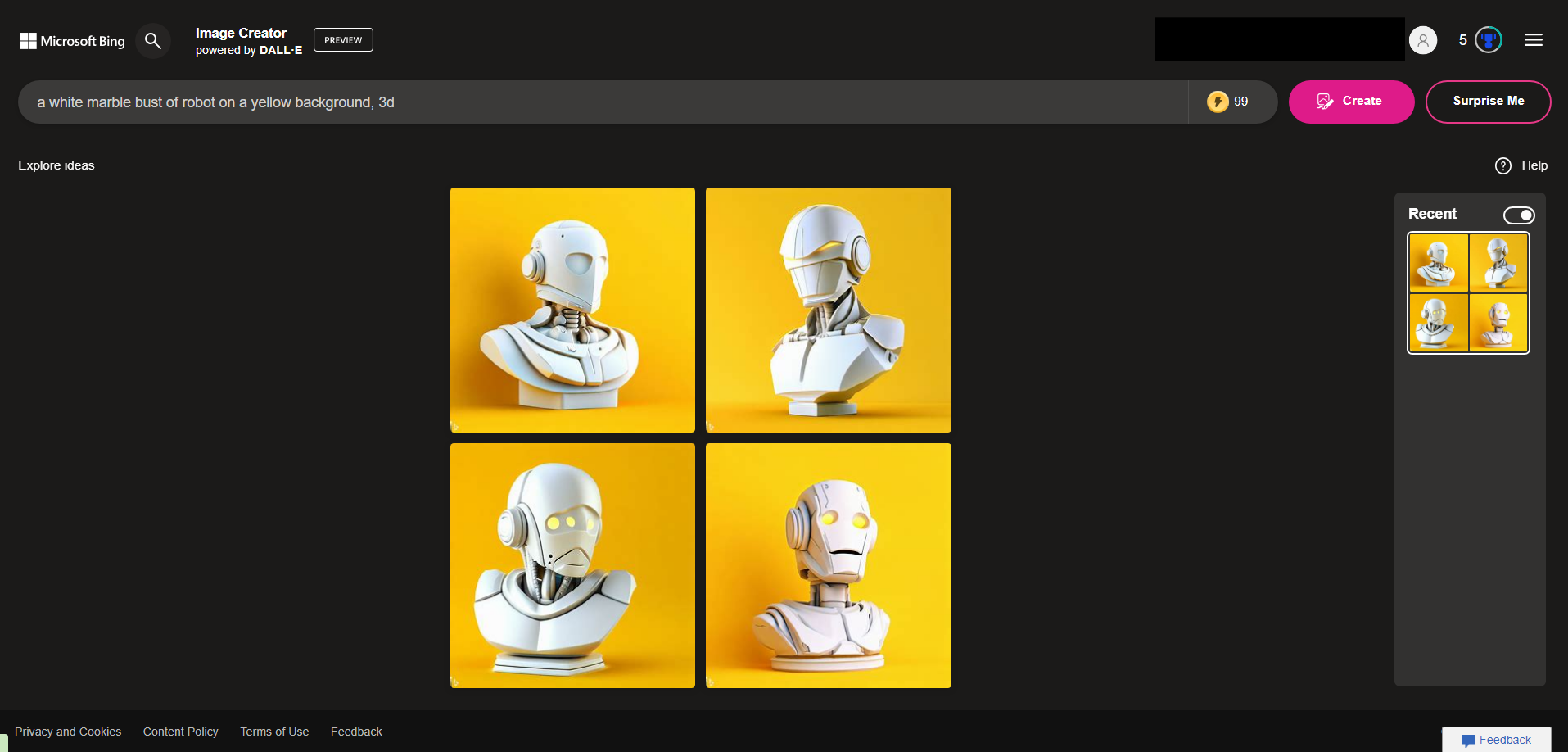 Wait for a few seconds, Bing will out the image as your write in the text box.
Every image generation costs 1 credit.
And you can view all your AI-generated images in the "Creation" column.
And you can see the specific information about the image, including the prompts, its image format, and its size.
4. Download Your Image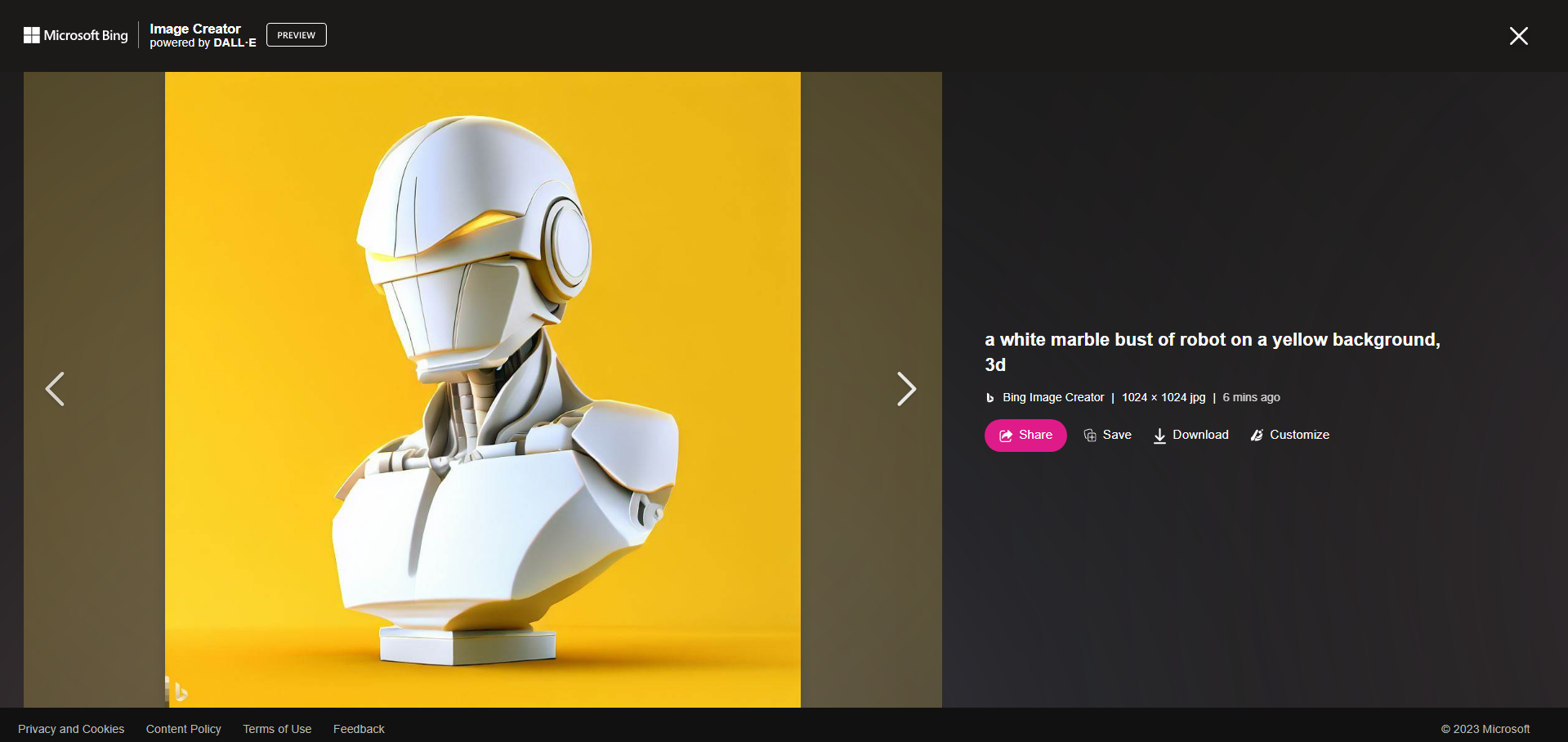 If you are satisfied with AI-generated image, you can click "Share", "Save", or "Download" icon to save the image to the local files.
Furthermore, you can click "Customize" button to switch the "Microsoft Design" page to take your image to the next level.
Here, you can ask the AI design tool to redesign to AI-generated image by describing. After a few seconds, you can see the design generated in the right box.
Select the design you like, and you can download or customize design until you are satisfied.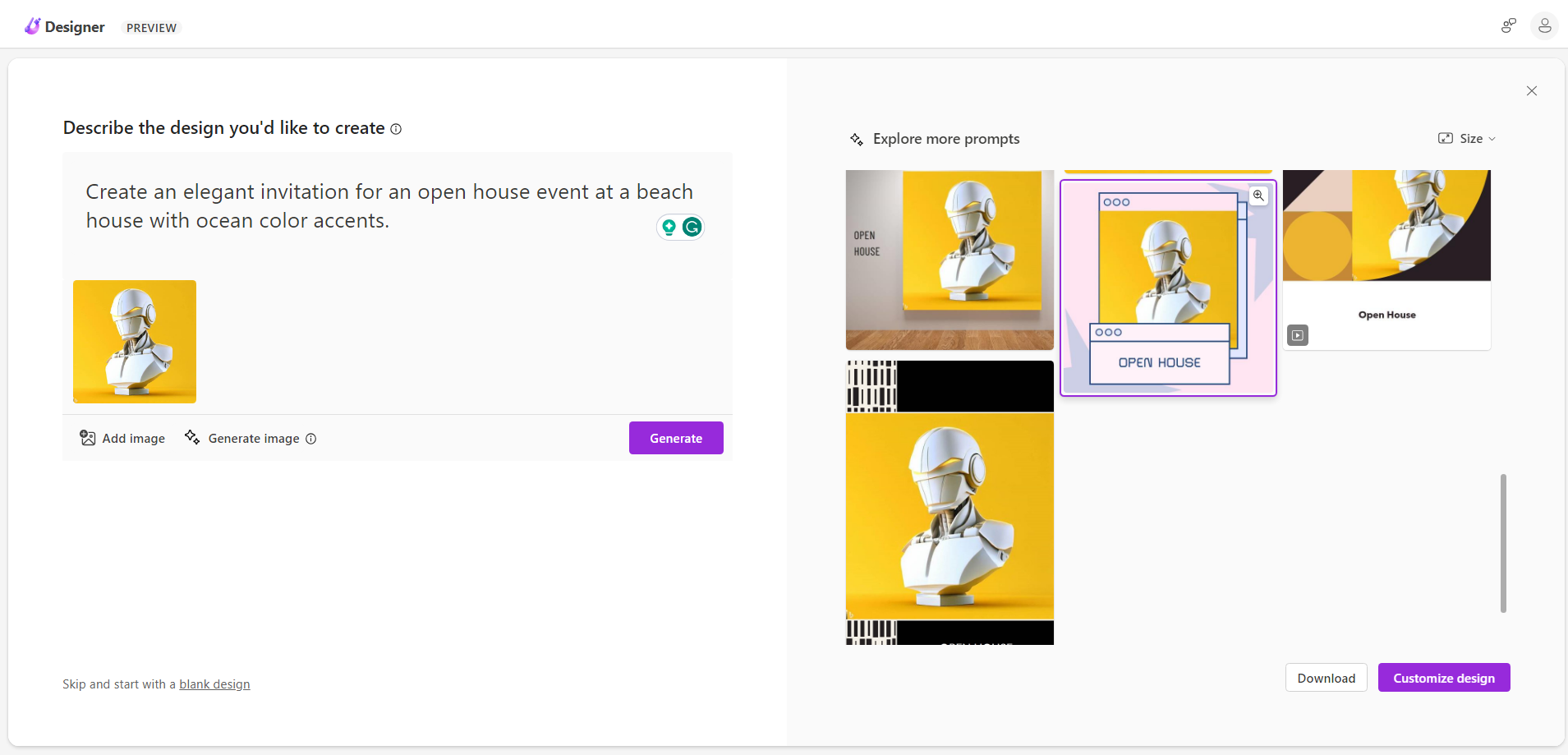 That's all on how to use Bing image creator. You can give a try and generate your own images from text.
Bing Image Creator VS Dall-E AI Image Generator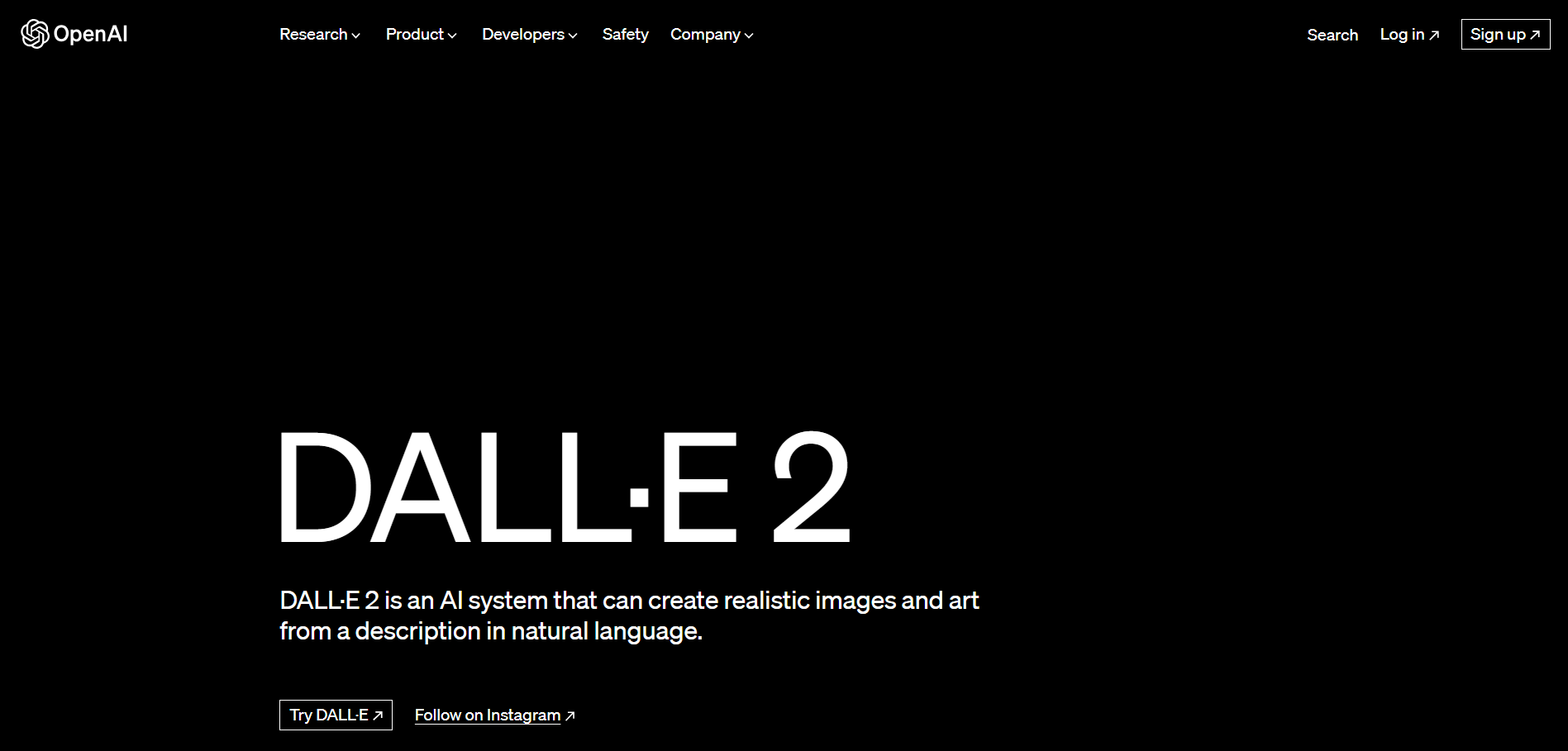 Microsoft Bing image generator is backed by advanced Dall-E model.
Since Dall-E 2 is also a powerful ai image generator powered by OpenAI, you need to know the difference between Dall-E 2 and Bing.
These two image creators are different from the UI to the effect of AI-generated images.
Compared to Dall-E 2, Bing AI image generator is good at outputting the paint, 3D render, and realistic images. If you want to have some hyper-realistic images, just try Bing.
Otherwise, you should use Dall-E 2 for the cartoon and other images.
All in all, both Bing image generator and Dall-E 2 are nice AI image generators. They have its own advantages and disadvantages. You can choose one based on your image creation types and other specific requirements.
Best Bing AI Image Generator Alternative: Fotor