Over the years, artificial intelligence (AI) has been introduced into almost every aspect of our lives. From businesses to everyday tasks, AI technology is being used more and more frequently. To maximize the potential of AI, it is important to have a good understanding of the available AI platforms.
Knowing which tools are available and what features they offer can help you make an informed decision when selecting an AI platform for your needs. In this blog, we will share 9 AI websites and programs that provide open-source solutions for business development and personal use. Let's get started!
Top 9 AI Platforms That Speed Up Your Workflow
Google AI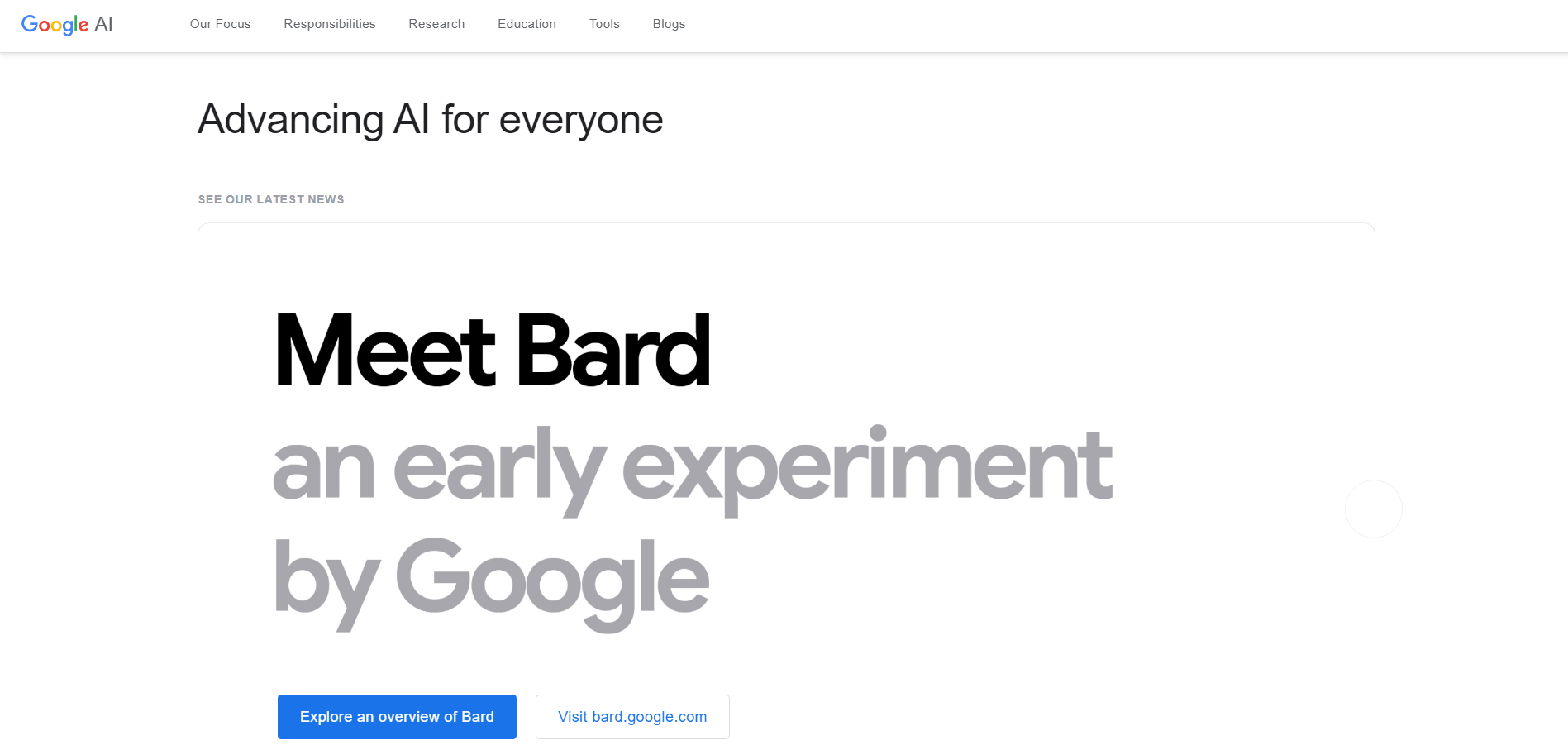 The Google AI Platform is a comprehensive suite for businesses and developers to explore datasets more easily and faster. Google publishes Google AI for everyone, solving problems with its open resources and AI tools, including natural language processing, computer vision, and machine learning.
It provides enterprises and developers with powerful machine learning (ML) tools, from pre-trained models to custom ML solutions. Also, with its auto ML tools, it becomes super easy to create, deploy and manage your own AI models. In addition, the Google AI Platform is not just about technology, it's a platform where everyone benefits from artificial intelligence.
TensorFlow: Open Source Machine Learning Platform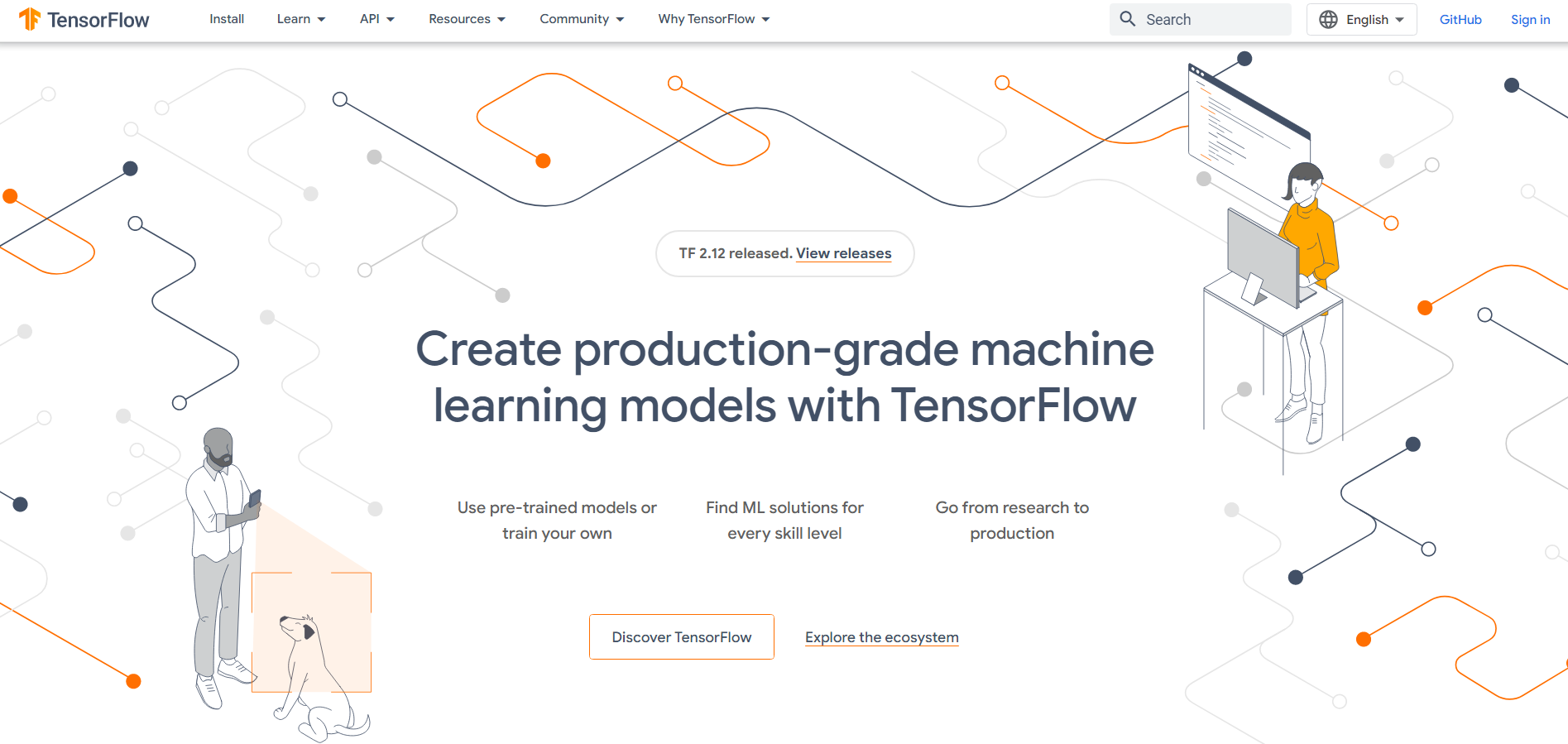 TensorFlow is an open source platform where you can get free sources to revolutionize the machine learning experience. It offers a wide range of services for designing and building deep learning models. With TensorFlow ai platform, it is also easy for companies or developers to deploy computing across multiple platforms, which makes sure that both desktop and mobile devices can be accommodated.
The TensorFlow ecosystem has powerful resources that facilitate research and applications across a wide range of industries and fields. More than that, it also supports a wide range of machine learning algorithms, including neural networks for complex predictive analytics. Empowered by artificial intelligence, TensorFlow is should be your choice to drive innovation and improve performance.
Microsoft Azure: Cloud Computing Services

Microsoft Azure offers a comprehensive and complete set of cloud services, which means that all your business needs can be met. Microsoft Azure provides solutions for AI, analytics, IoT, and more for you to develop easily and quickly. Moreover, it is a great AI platform that allows businesses to build, deploy and manage applications globally using its AI tools and frameworks.
And secondly, it has extremely high security and multi-layered protection in order to provide the best convenience in maximizing the flexibility of Microsoft software and third-party software and systems.
With Azure platform, you can build on your own terms, deploy where you want on any devices, and mix and match operations to drive your development. At the same time, Azure helps drive efficiencies, reduce costs, and boost a competitive advantage in your industries or fields.
OpenAI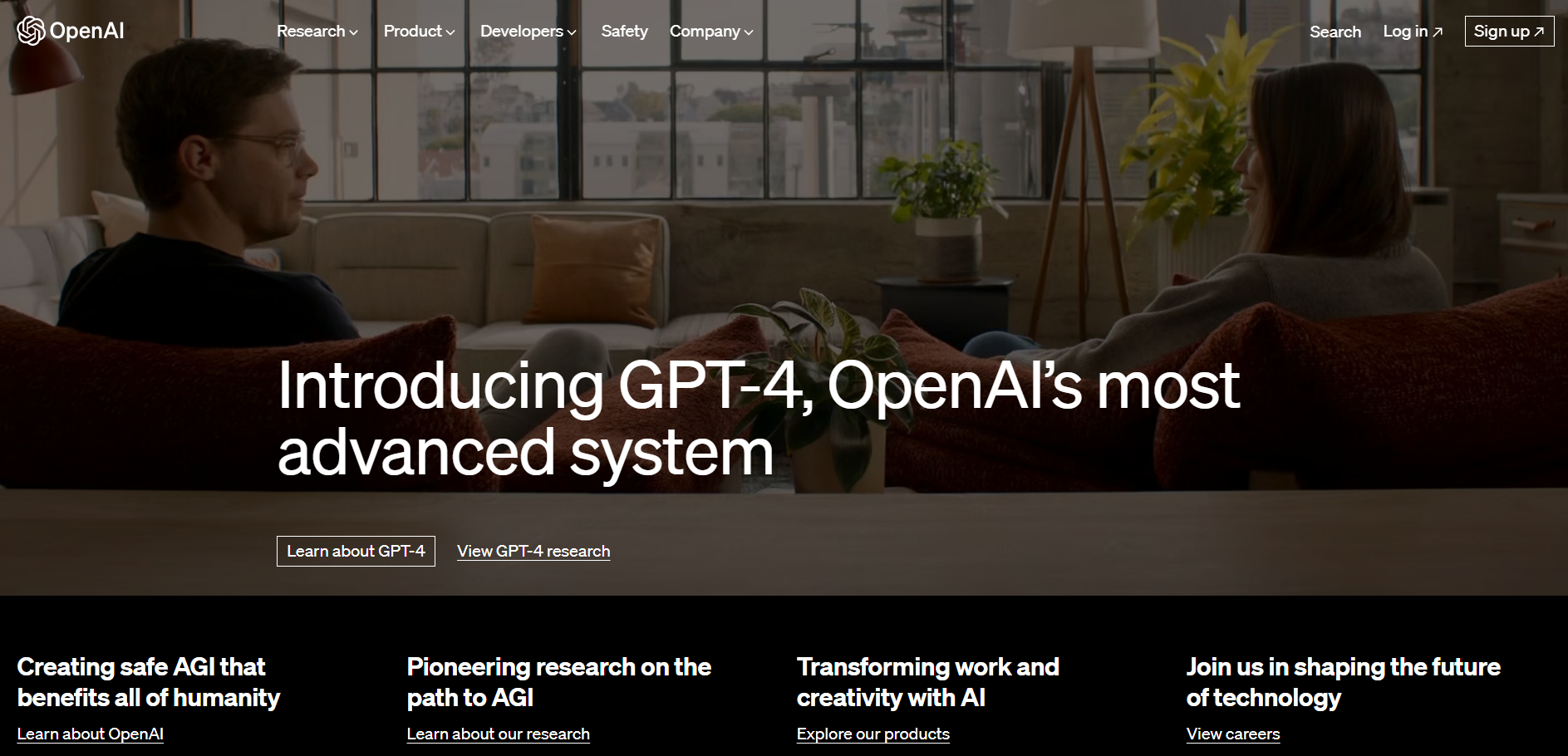 OpenAI platform provides powerful models, such as GPT-4. These models are well trained to understand and generate human-like text, empowering a wide range of applications across multiple domains. OpenAI's models have the ability to translate languages, answer questions, write articles, and more.
Not only does it offer powerful pre-trained models, but it also provides detailed and user-friendly documentation to help you understand, implement, and get the most out of these ai tools. Whether you're new to artificial intelligence technology or an experienced developer, you'll love the wealth of information.
Apart from that, it emphasizes security and fairness, with strict policies to prevent abuse. By providing a robust foundation for research, development, and deployment, the OpenAI platform is a game changer for anyone looking to harness the power of AI.
NVIDIA: Artificial Intelligence Computing Platform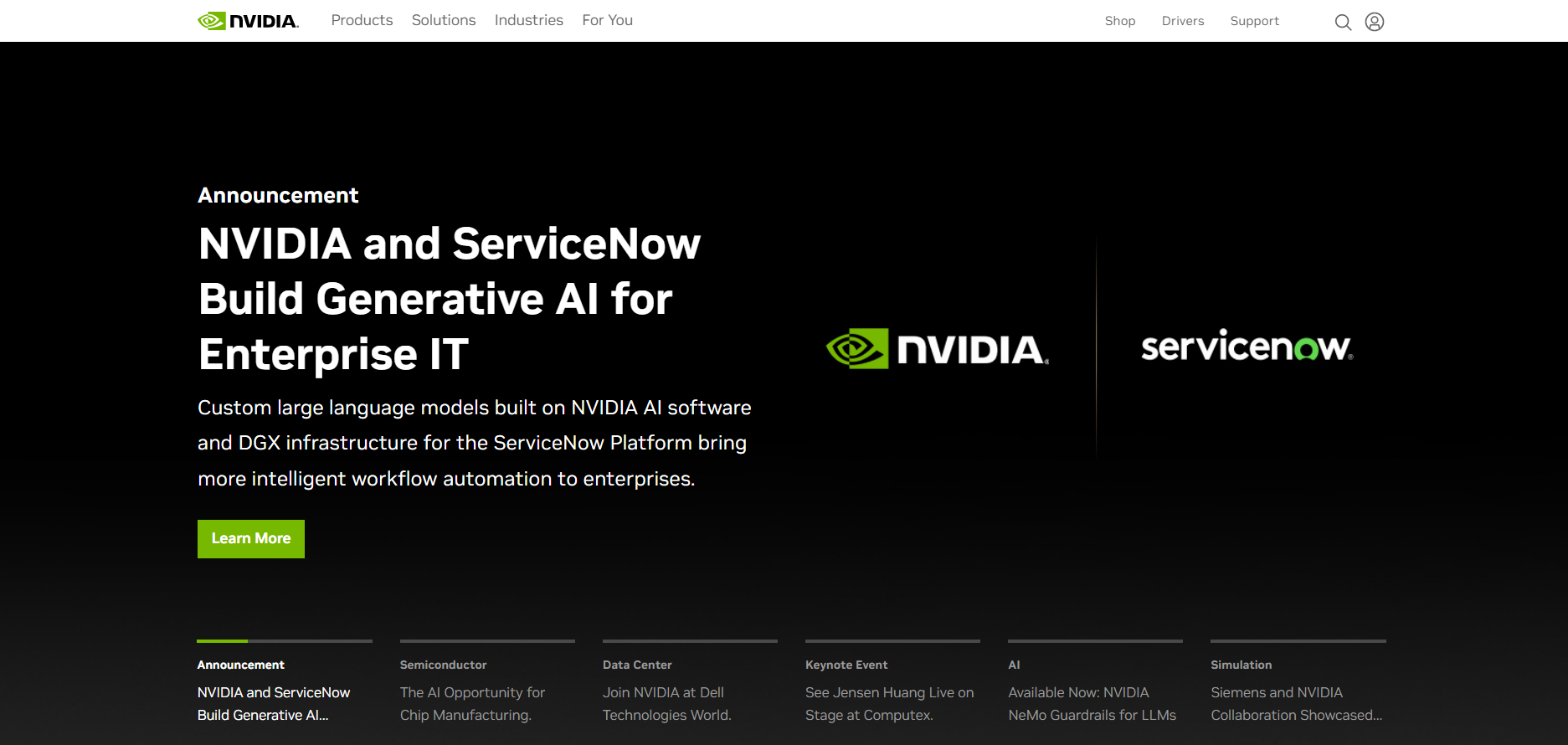 NVIDIA's AI platform is an innovation in accelerated computing. NVIDIA AI provides industry-leading solutions for a variety of AI workloads including machine learning, deep learning, and data analytics. With powerful ecosystem like GPUs and CUDA-X AI software, your process to insight and deliver will be accelerated greatly. NVIDIA AI helps turn millions of datasets into noticeable insights in record time. Plus, it commits to building secure, scalable, and easy solutions to use makes NVIDIA a reliable partner for AI and data science needs.
H2O.ai: AI Cloud Platform

H2O is an open source software for data analysis that enables you to decide faster and easier than before. It supports the most machine learning tasks, from fast data ingestion and data transformation to advanced model building and insightful model interpretation. With it, you can build thousands of models across multiple machines at one time. H2O also offers Auto ML capabilities for developers to use.
H2O.ai is an amazing platform in AI. It offers responsible AI, which is an integrated approach to ensure fairness, interpretability, and accountability of AI models. H2O encourages you to build and deploy AI solutions that not only deliver results but explain decisions.
Amazon Web Services: Cloud Computing Services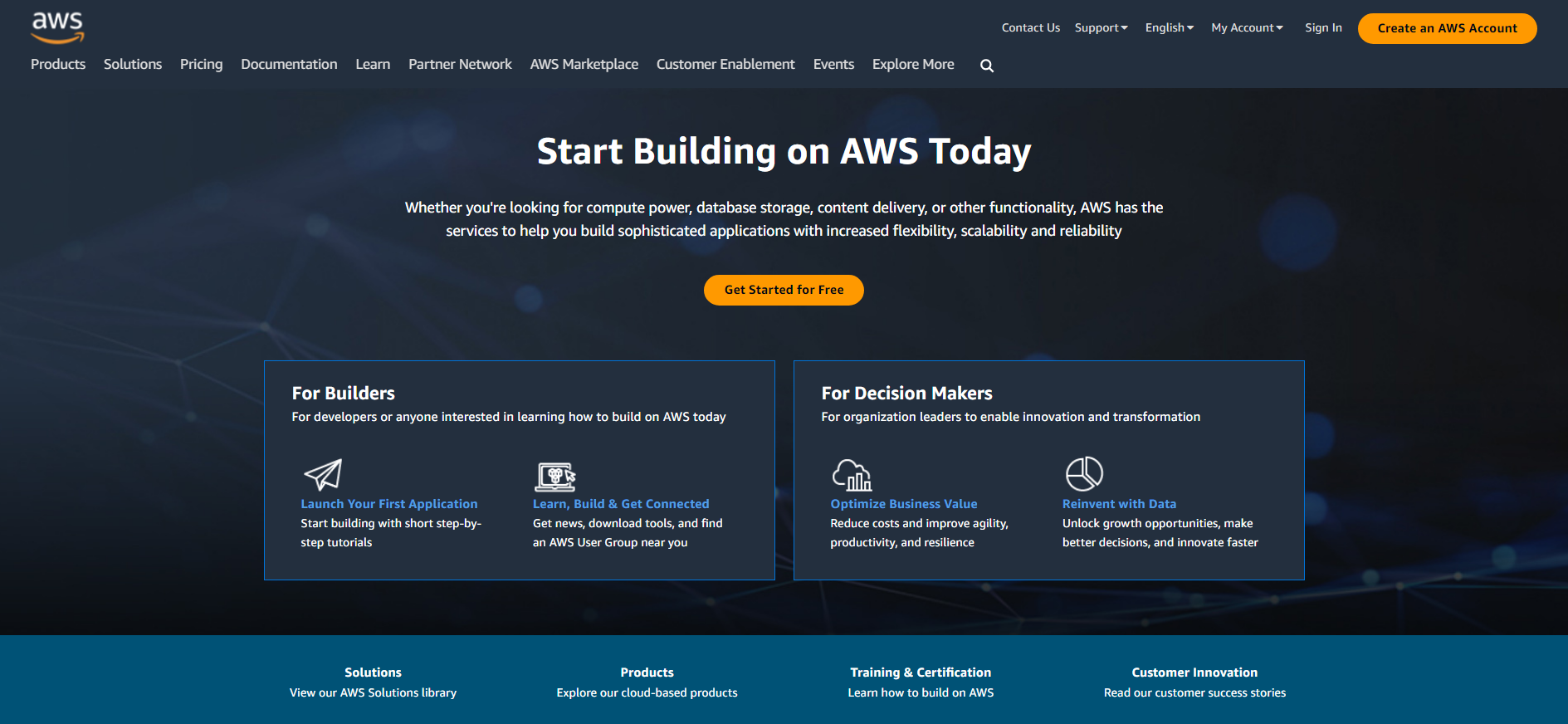 Amazon Web Services (AWS) allows you to innovate faster with machine learning. It offers a set of machine learning services and a supportive cloud infrastructure and frameworks to help developers of all skill levels to create complex and intelligent applications to their industries and fields.
With AWS, you can choose from well-trained AI services for computer language, recommendations and prediction. Eeven you can build, train, and deploy your own models using its SageMaker.
It offer a variety of flexibility, scalability, and cost-effectiveness sevices , and its deep learning AMI and high-performance computing instances make it an amazing access to coping with complex machine learning tasks. With AWS, you can take advantage of the power of AI technology to level up your business and achieve more efficient and effective results.
DataRobot AI Platform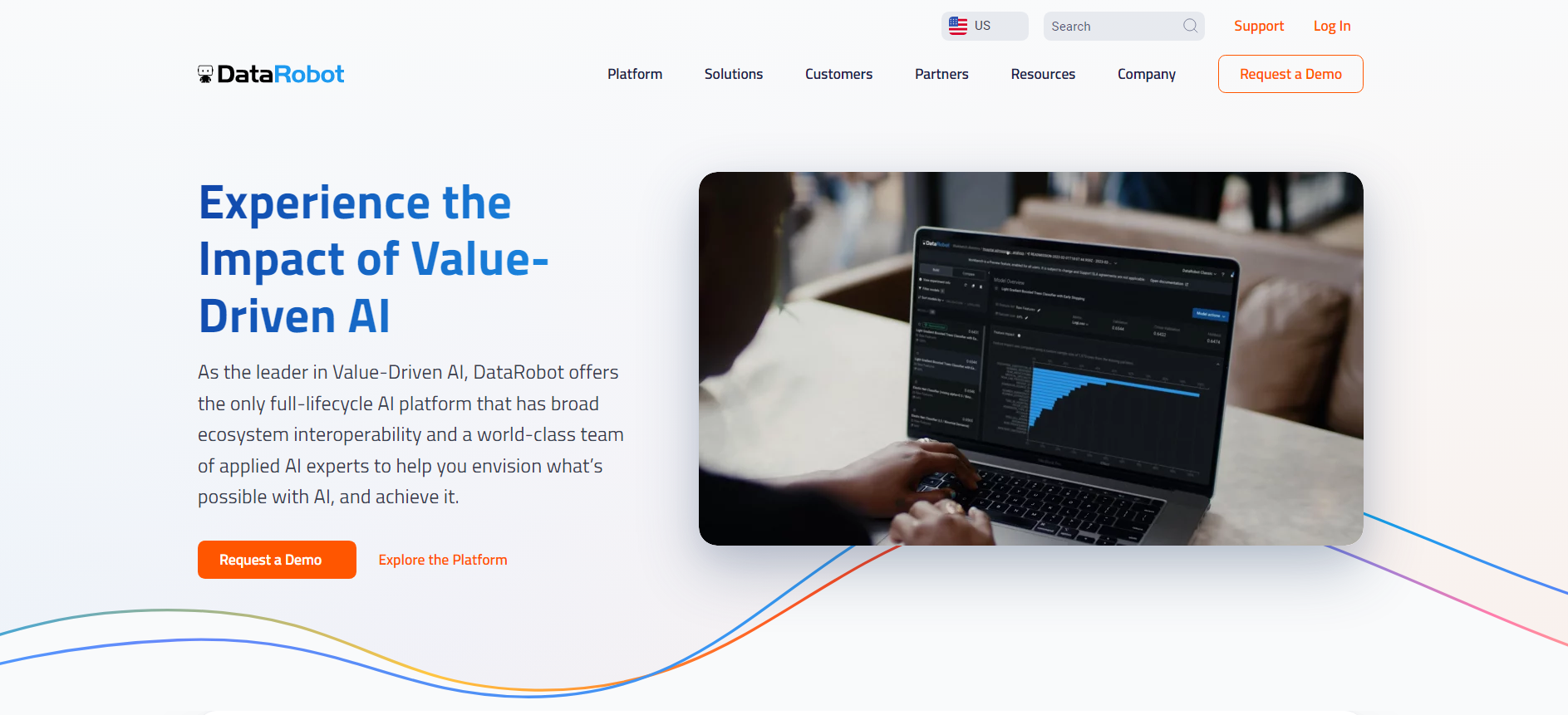 The DataRobot platform is a pioneer in enterprise artificial intelligence that accelerates and democratizes data capabilities. This platform allows organizations to develop, deploy and monitor with its AI and machine learning models efficiently. DataRobot's auto ML and autom real-time capabilities simplify the data modeling process, making it accessible to developers of all skill levels.
The platform also provides model management and monitoring tools to ensure your models remain robust and reliable. With DataRobot's AI Cloud, you get a flexible, scalable solution no matter the size or complexity of your data.
Fotor: AI Image Generation Platform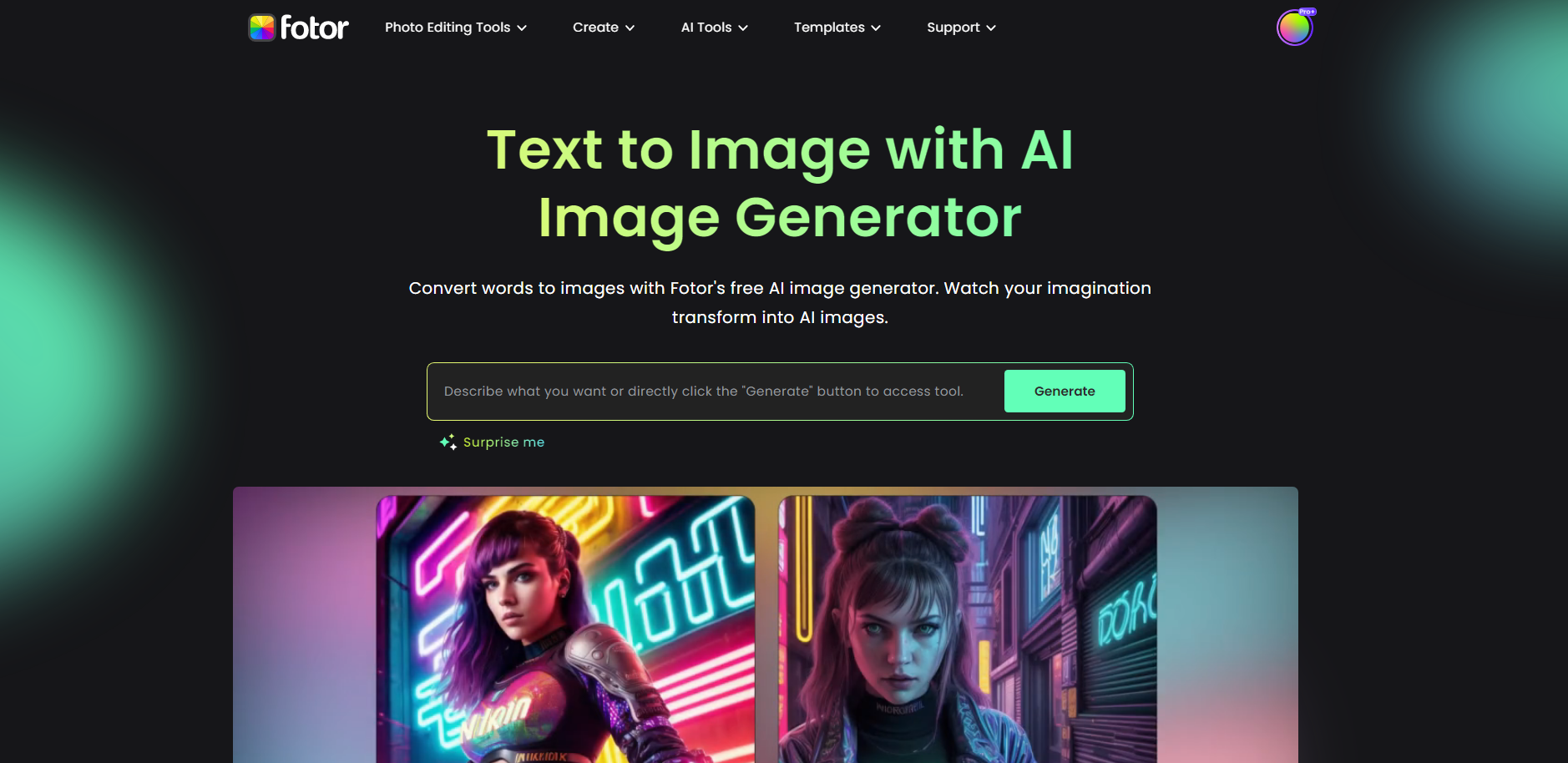 Fotor is an AI platform where you can empower your graphic design with its advanced artificial intelligence. Powered by cutting-edge machine learning algorithms, Fotor offers AI tools you need to create artwork. There is a wide list of artificial intelligence services from Fotor that change the way you create art.