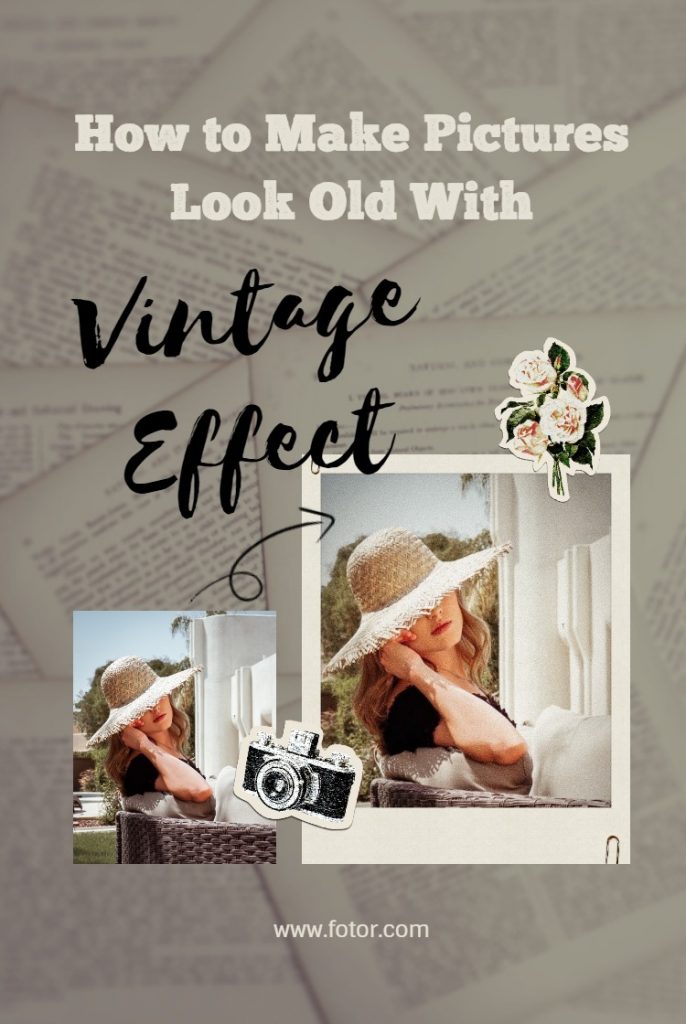 A vintage look creates both a nostalgic and edgy atmosphere that can enhance a photo's composition along with adding charm character! Its no wonder why old photo effects are the trend that keeps trending, even after all these years!
Transform any ordinary image into a work of vintage art with Fotor's a wide range of special effects, you can use a vintage-style photo effect for everything from portraits to wedding photos, and even architectural images to instantly send them back in time. So, let's look at how to make pictures look old!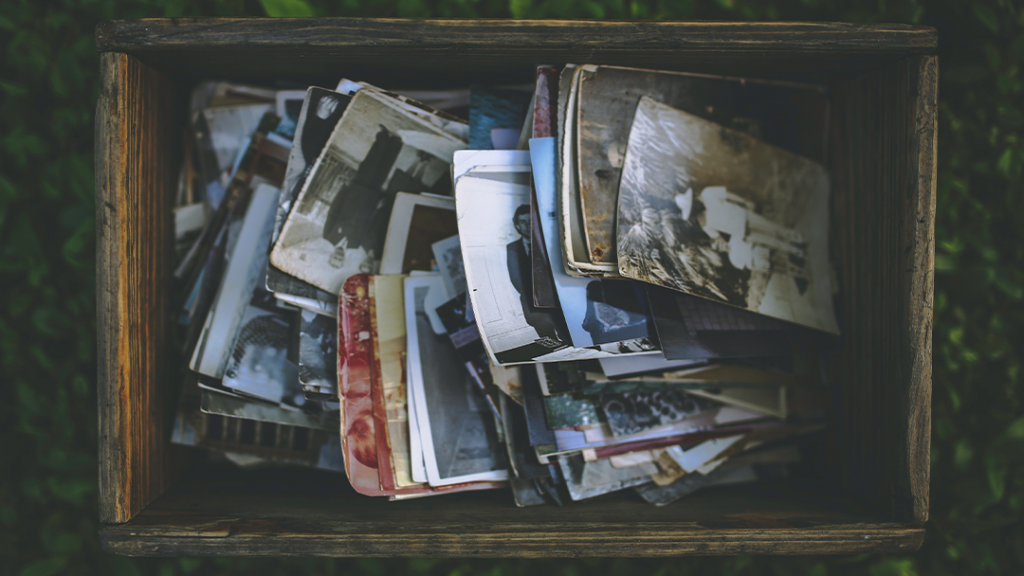 How to Make a Picture Look Vintage
First, I want to cover some of the common characteristics that old or vintage photos tend to share. These are the things you will want to pay attention to when learning how to make your picture look vintage. Don't let that stop you from experimenting however! These can change from not only photos to photo but also from era to era! A photo from the 1800s versus a photo from the 1970s for example. However, here are some commonly shared traits.
In photography, vignetting is a reduction of an image's brightness or saturation toward the periphery compared to the image center. The word vignette, from the same root as "vine," originally referred to a decorative border in a book. You can create a vignette by gradually darkening the edges of an image while keeping the subject brighter. Fotor has a Vignet tool that makes this super easy!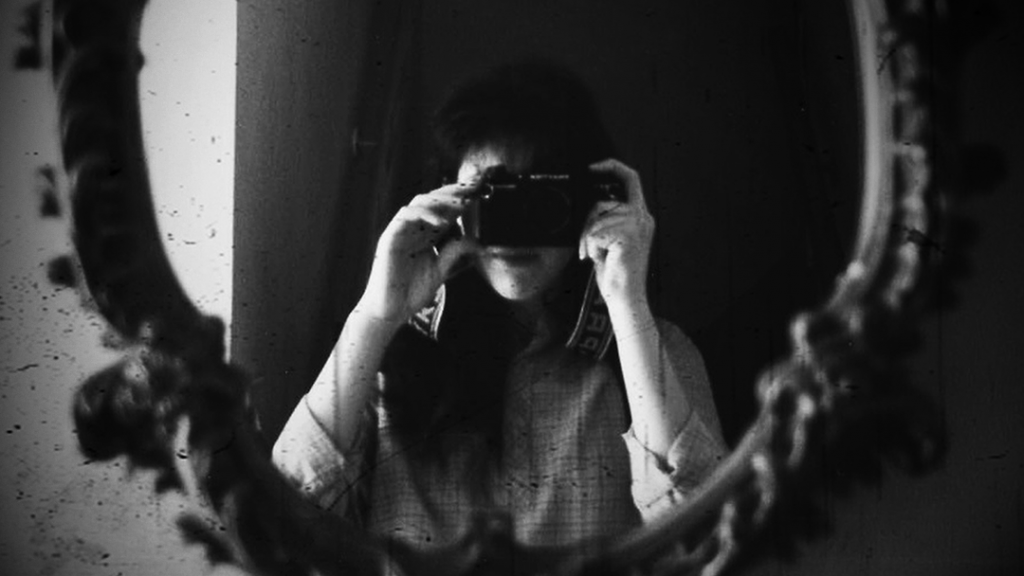 Over time, photo's edges become blurred or faded. Which ends up looking like a loss in contrast, structure, and you end up losing details. But it's all part of the vintage photo charm! To make a photo look old or vintage, you have to decrease the contrast while slightly increasing the brightness to create a "blown-out" or faded highlight look.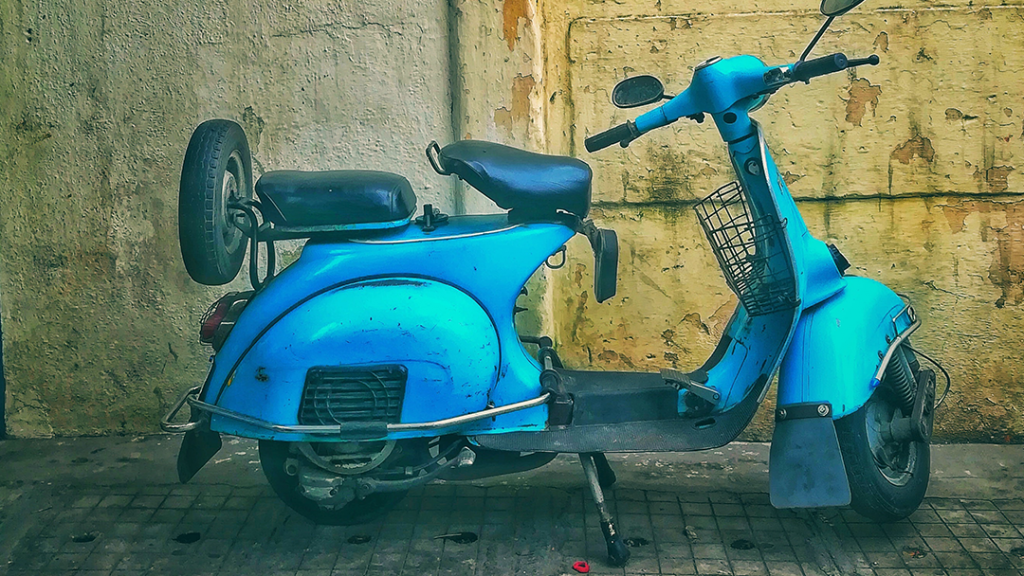 Color photography became available in the 1950s, but even still prints from that period tend to have faint colors, washed out by time or simple from the fact that cameras were not as powerful as they are now. So an easy step in making any photo look vintage is to reduce its saturation. If you want to recreate an even older style, you should avoid colors all together, converting your image to black and white.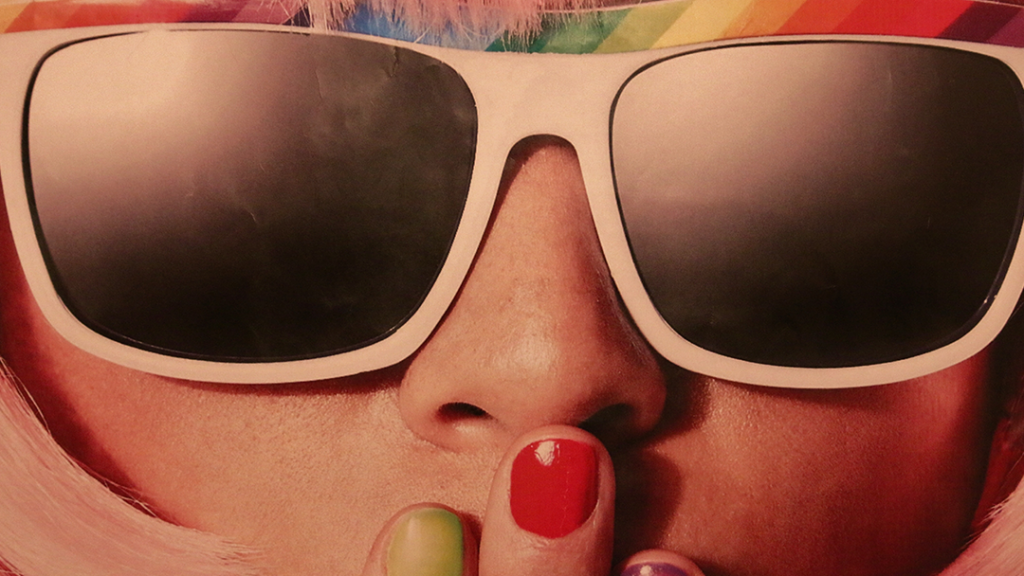 Yellow, Green or Blue Tint

Photo paper and chemicals deteriorate over time and change their properties, which results in photos having a slight tint of color that was not originally there when the photo was still new. The most common effect is a yellow tint that appears in black and white pictures, making them look almost brown. The easiest way to recreate this effect is to adjust the colors of a photo, meaning the colors to more yellow and red. Filters are another way to get easy subtle hints of colors! Play around with cool tones blues and greens to get a victorian vintage look, and then play with reds and yellows when trying for something more retro 70s!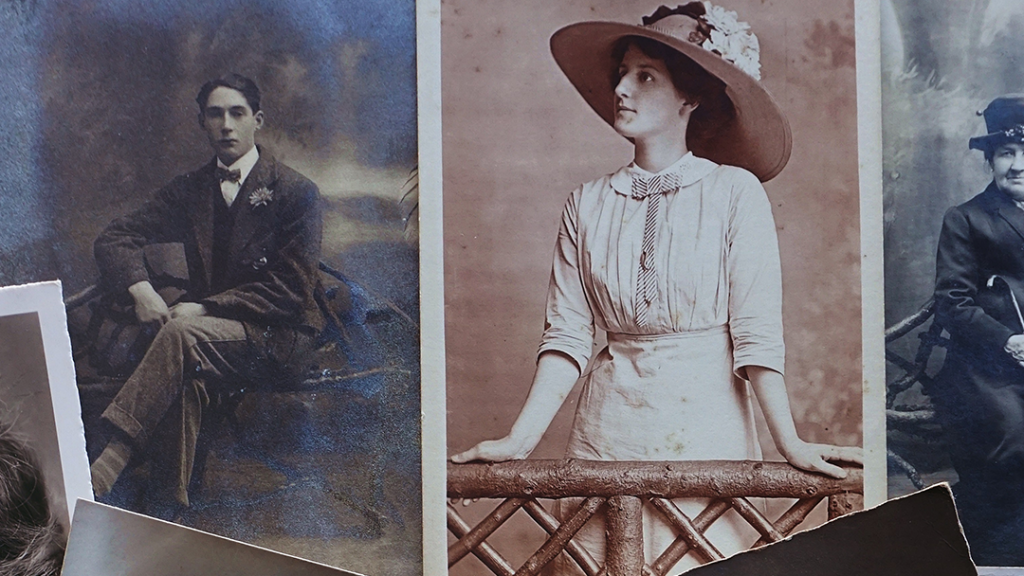 Finally, there is Noise. All old photos have some level of noise due to bad cameras and lenses. The amount of noise will depend on the age and era of your photo, as well as how well the photo was "taken care of". You can add noise easily to any photo using Fotors noise slider! Why stop at noise, however? Adding scratches, nicks, and tear is another great way to roughen up your photo, making them look decades old, even if in reality you just took them on your iPhone.
Basic Photo Editing
Our first method in how to make a photo look old is to simple just adjust the basics of the photo, which includes adjusting the color, brightness, and more! However, if you don't want to create a Polaroid photo from scratch, you can try one of our Polaroid templates to get it done quickly.
First, let's upload our photo into Fotor by going to Open or by simply dragging and dropping a photo onto the canvas.
We will be staging on the Basic tab for now.
Next, let's adjust our contrast by clicking on the Basic dropdown menu.
Move the slider to the left in order to lower the overall contrast of the image. I have mine set to around -38, however, the nu member will change from image to image.
If you want your photo to look very old, you can also lower it even further!
Click Image to Edit
Now, let's up the Brightness of the image just slightly to give it a "hazy" almost blown-out look.
The Brightness slider is located right above the Contrast slider, however, it's best to set your contrast first, as well as not brightness the image too much. Decreasing the contrast of an image will oftentimes already make is seem brighter.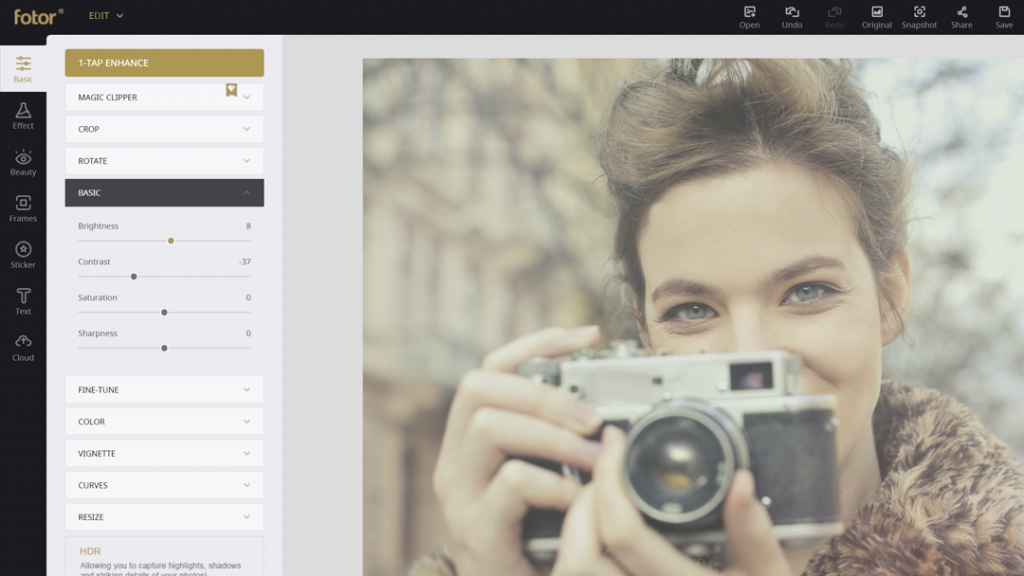 Up next, let's lower the Saturation located below the Contrast option. Saturation plays a key part in how to make your photos look old.
If you want your photo to look more retro, then only lower the saturation a small amount. I set mine to 25. However, if you want your photo to look more vintage, then completely remove all color!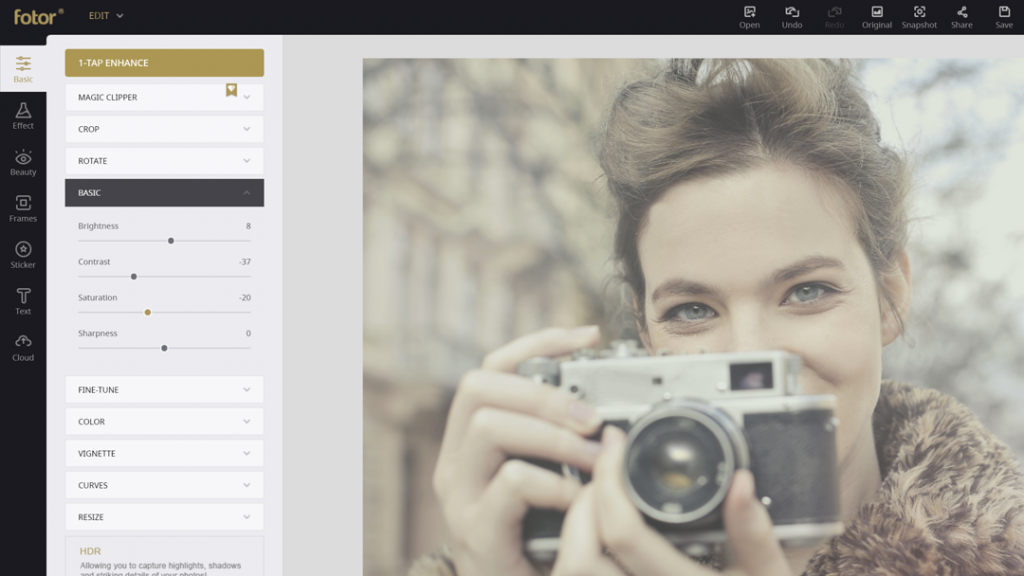 Add a slight hint of color by going to he Tint drop-down menu and adding 5 to both Temperature and Tint.
Again, if you are going for a more vintage look, increase the amount of tint just slightly.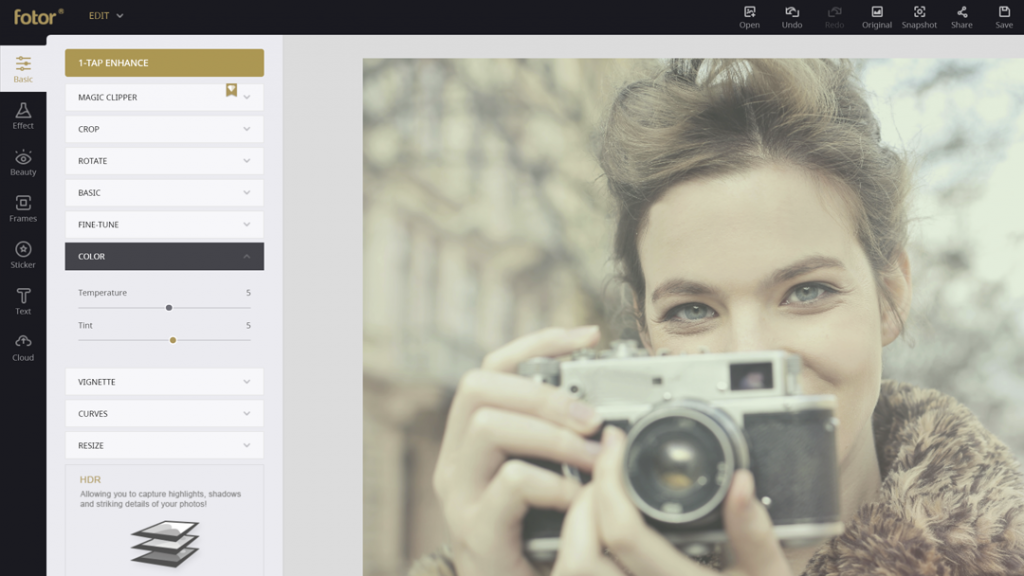 Finally, finish everything off by adding a vignette around the edges of the image. Fotor does this automatically under the Vignette dropdown menu.
Just choose the Intesity based on the vibe you want your photo to have! And that's it, you are all done. A retro look, using nothing but basic tools!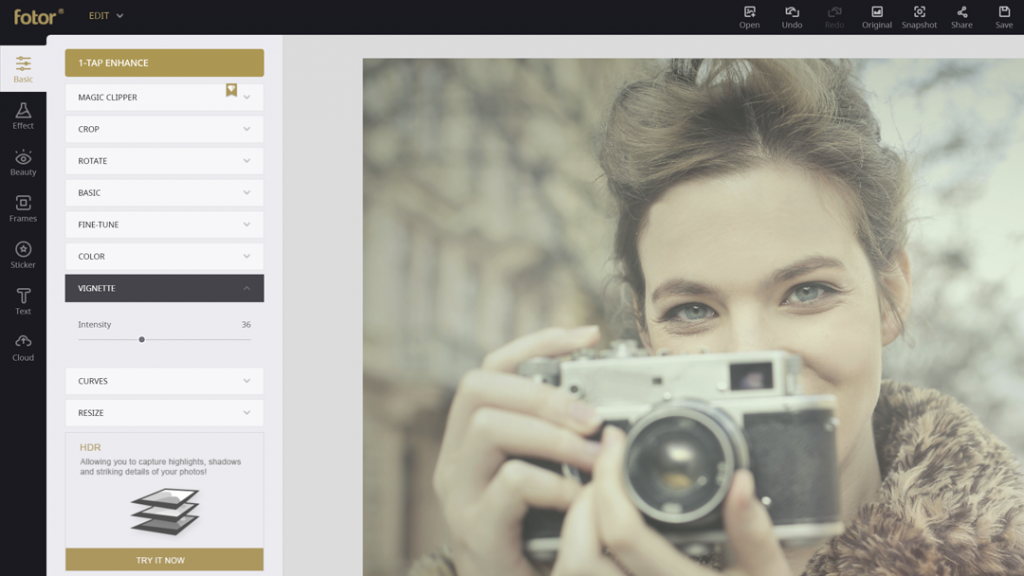 Adding Noise
Next, let's look into one of the most important steps in how to make a photo look old which is adding in some noise!
Next, we are going to go into the Effect tab and choose the Film Grain dropdown menu.
Here, you can choose both the Intensity and Roughness of the grain. The older the photo, the more rough the grain might be! Play with the sliders and choose whatever settings suite your photo the best.
You can also add grain using some photos filters in both the Vintage and Faded section.
Adjust the Intensity of the filter by moving the slider. Mix and match different filters with each other to get custom effects!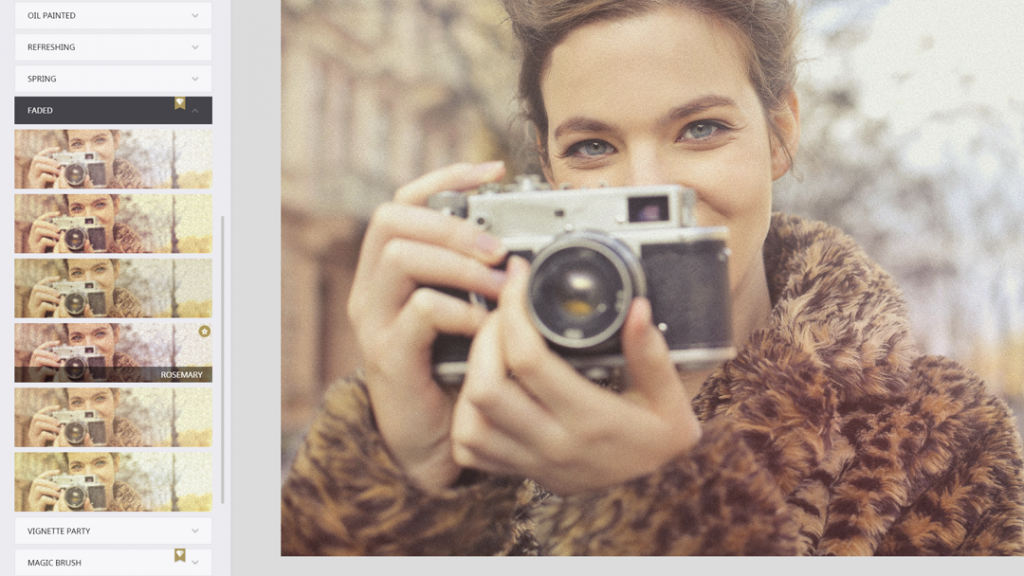 Adding a Paper Texture
Finally, let's look at adding different textures to an image, especially old torn paper or cardboard textures!
First, you can add quick and easy paper texture by adding a vintage frame to the outside of the photo using the Frame tab.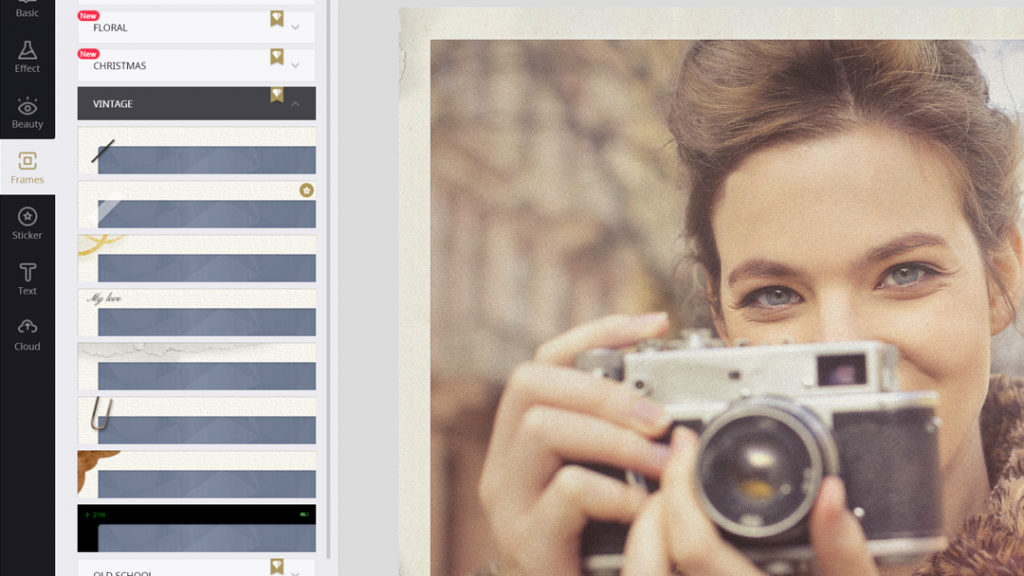 Look under the Vintage and Old School dropdown menus to see several different frames to choose from! The frames include old film frames, polaroids, and more.
Next, another great way to add old paper textures to photo is with stickers in the Sticker tab!
There are countless stickers to choose from, so go ahead and ser "paper" in the search bar to help narrow down you choices. Add paper textures like this ill add another layer of roughness to your photos. Helping them look even older and even antique.
Place the sticker onto the canvas, and then adjust its position by dragging with the mouse.
You can enlarge, and rotate the texture using the anchor point found around the image.
Finally, you can lower the textures' opacity by clicking the Transparency icon found of the upper right-hand corner of the canvas and adjusting the slider.
And that's it! You can layer as many stickers onto your photo as you'd like. You can also use the card maker tool in Fotor to quickly turn your picture into a photo card that you can share in an instant!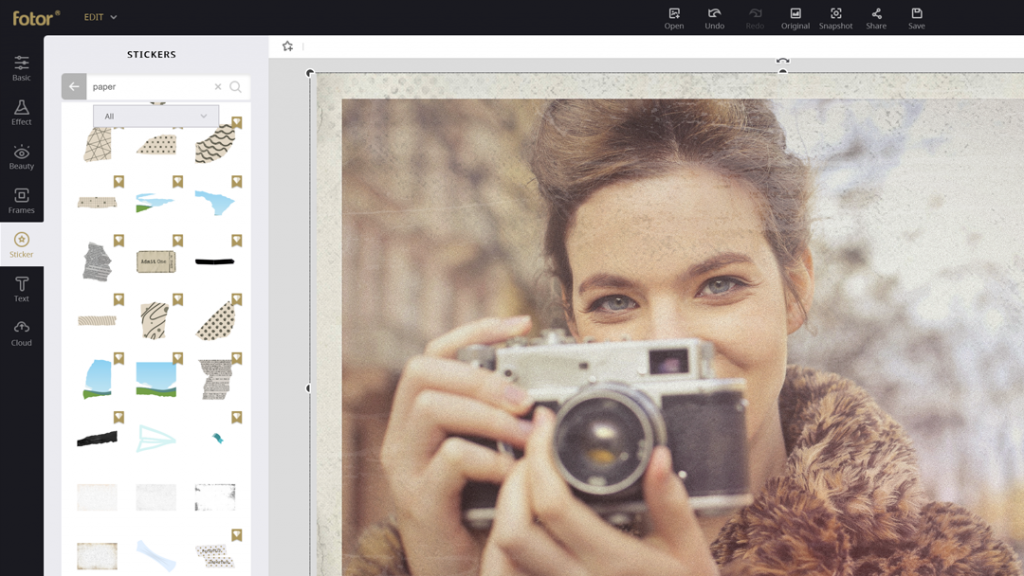 Click Image to Edit
Photo Editing FAQ:
How do you blur out part of a picture?
You can blur out a part of an image to add depth by using the Tilt-Shift settings under the Effect category.
How to make photos look like film?
First, choose a filter that flattens blacks or adds a slight tinge of color. Next, adjust the highlight to be slightly blow out or flat. Finally, add a small amount of grain and you are done!
How do you make something aesthetic?
You want to look at the following elements of a photo, object, or other visual elements: it's color, line, shape, value, texture. Something that is considered visually aesthetic will strike a balance between all five of these traits!
Outro
And there you have it! There different methods for how to make a photo look old and worn! Learning how to make a picture look vintage is a great place to start when it comes to photo editing. No matter how time has passed, or how good modern cameras get, there is just something so special about a rustic looking vintage photograph that can not be beaten! And the fact you can get the look all withing your own browser, no photoshop needed, or without going out and buying a face vintage camera is even better.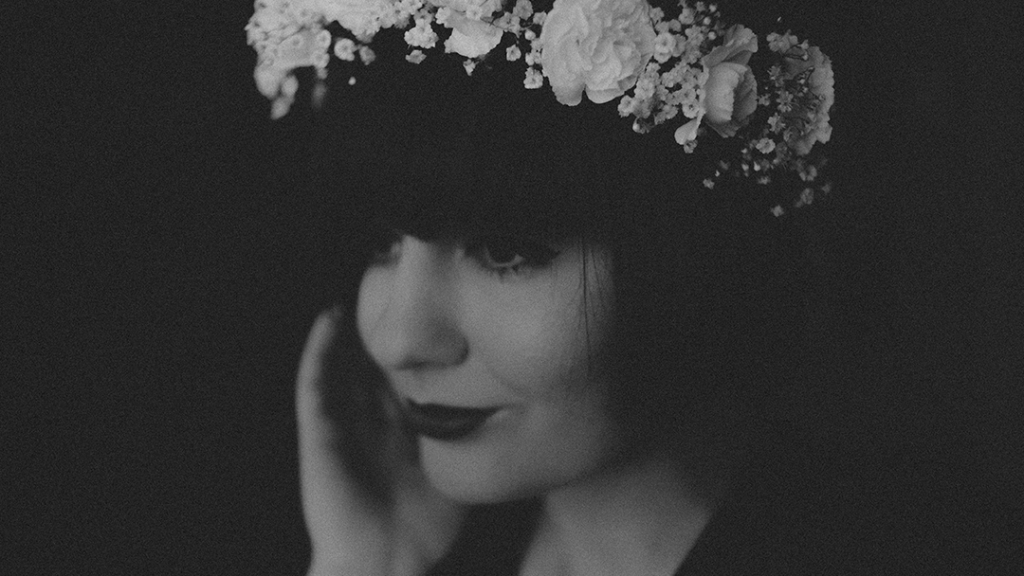 About Us:
Fotor is a free online picture editor and graphic designer, allowing you to use online photo editing tools, such as add filters, frames, text, stickers, and effects…and apply design tools to make creative photo designs and graphics. Online photoshop and graphic design software have never been so easy! Also, if you want to get more helpful and inspirational tips, please visit our blog home page to extend your reading.