How to Cartoonize a Photo: Beginner's Guide
Summary: This is a post on how to cartoonize a photo with two effective ways, including how to cartoonize a photo in Photoshop or online cartoon converter Fotor.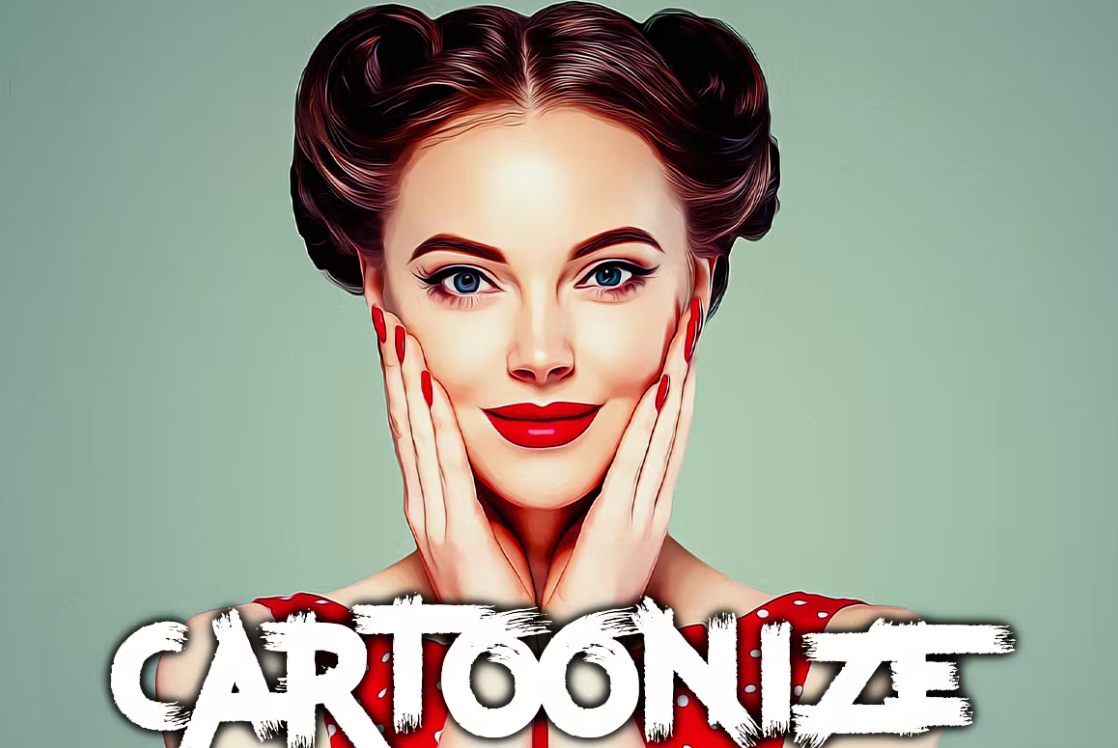 In the era of photo explosion, it is getting harder and harder to get high clicks and likes on the photos you post on social platforms. In fact, you just need to be innovative and make your photos creative and new, and popular pictures are at your fingertips.
You can simply edit the picture, like adding some text and stickers to it. But you can cartoonize your pictures without changing the outline of your photos.
Cartoon pictures, a popular and beloved art, maximize the art of photos while retaining their basic features.Here, we will share how to cartoonize a photo.
What Is Cartoon Art?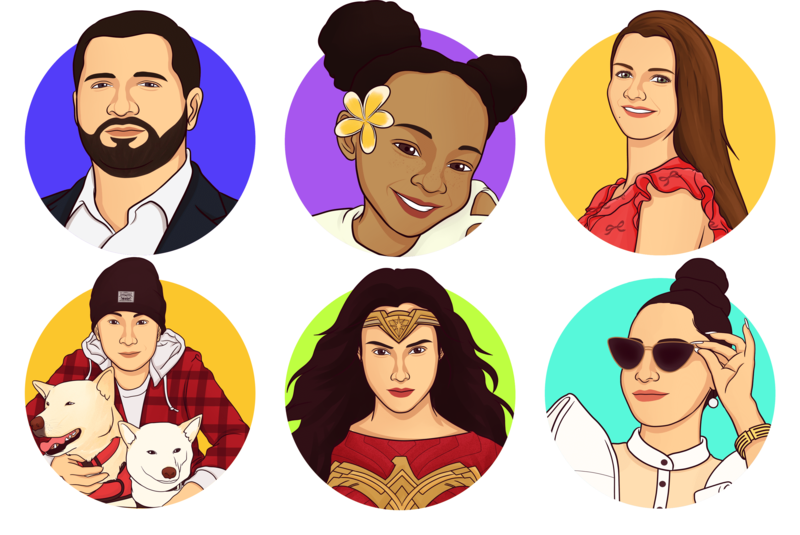 Cartoon art is the aesthetic art to convey a message or convey a certain spiritual concept through effective pictorial symbols. As an enduring art form, cartoon paintings exaggerate and deform the picture subjects to give cartoon characters distinctive personality characteristics, or give animals and plants anthropomorphic expression.
Benefits of Cartoon Pictures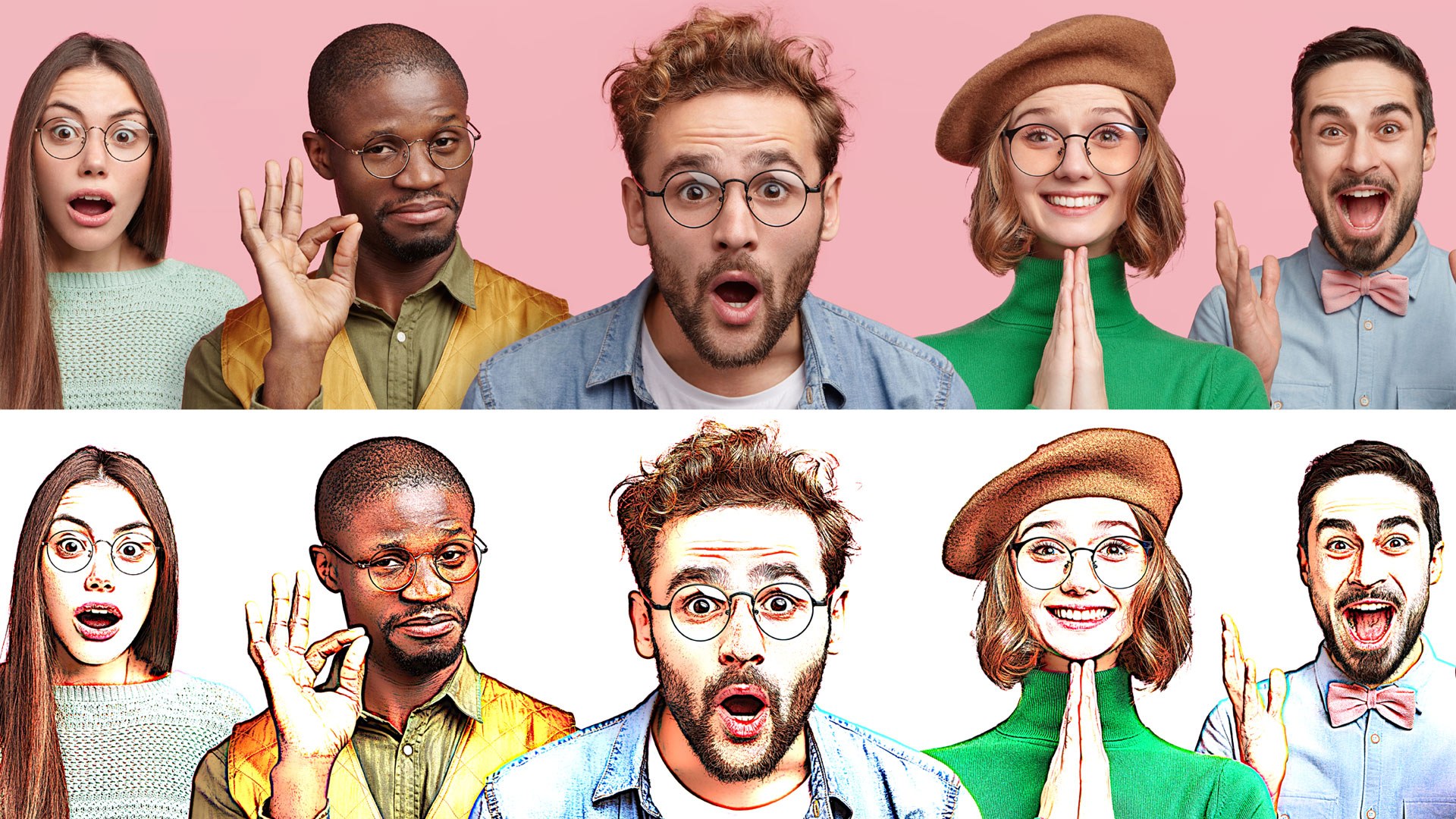 Boost Business With Cartoon Character Picture or Logo
A good cartoon picture can enhance brand recognition, or even overshadow the influence of the brand logo. Cartoon photos are also more friendly and affectionate for promotional purposes, which is a good way to get closer to customers.
Nowadays, more and more companies start to use cartoon character pictures as their spokesperson , showing the culture and soul of the company and representing its values through cartoon images.
Work as NFT Collectibles
The development of NFT has created a new space for digital images. As a popular and beloved art form, cartoon images have certain advantages when traded as NFT Collectibles. You can cartoonize your high quality photos and choose to trade them on the NFT platform so that you can gain some financial benefits with the NFT creator.
Draw Viewers' Attention With Cartoon Picture
The cartoon pictures, with their unique artistic beauty, can quickly catch the audience's eyes. Plus the influence of cartoon art, high quality cartoon pictures can give people a deep impression. Due to people's acceptance and love for cartoon art and cartoon pictures, you can easily get more attention with a good cartoon picture.
How to Cartoonize a Photo in Photoshop
Photoshop is a well-known and time-honored photo editing tool that is a professional image processor and photo editor. If you have Photoshop on your computer, you can follow our detailed tutorials below to cartoonize your photos.
1. Upload your photo
Choose the photo in your files that you want to cartoonize.
2. Convert your photo to Smart Object
Get started with the Layers Panel. Go for the Smart Objects in the Layers and click on Convert to get a Smart Object. Duplicate your photo of the layer to avoid being destroyed.
3. Go to the Filter menu
Click on the Filter menu and choose Convert to get Smart Filters.
4. Add the Poster Edges Effect
Choose the Filter Gallery in the Filter menu. Find and click on Poster Edges. Then adjust the intensity of the Thickness, Edge, and Posterization according to your own needs.
5. Save the photo
Save the cartoon photo to your profile with the unwanted image format and share it online.
How to Cartoonize a Photo Online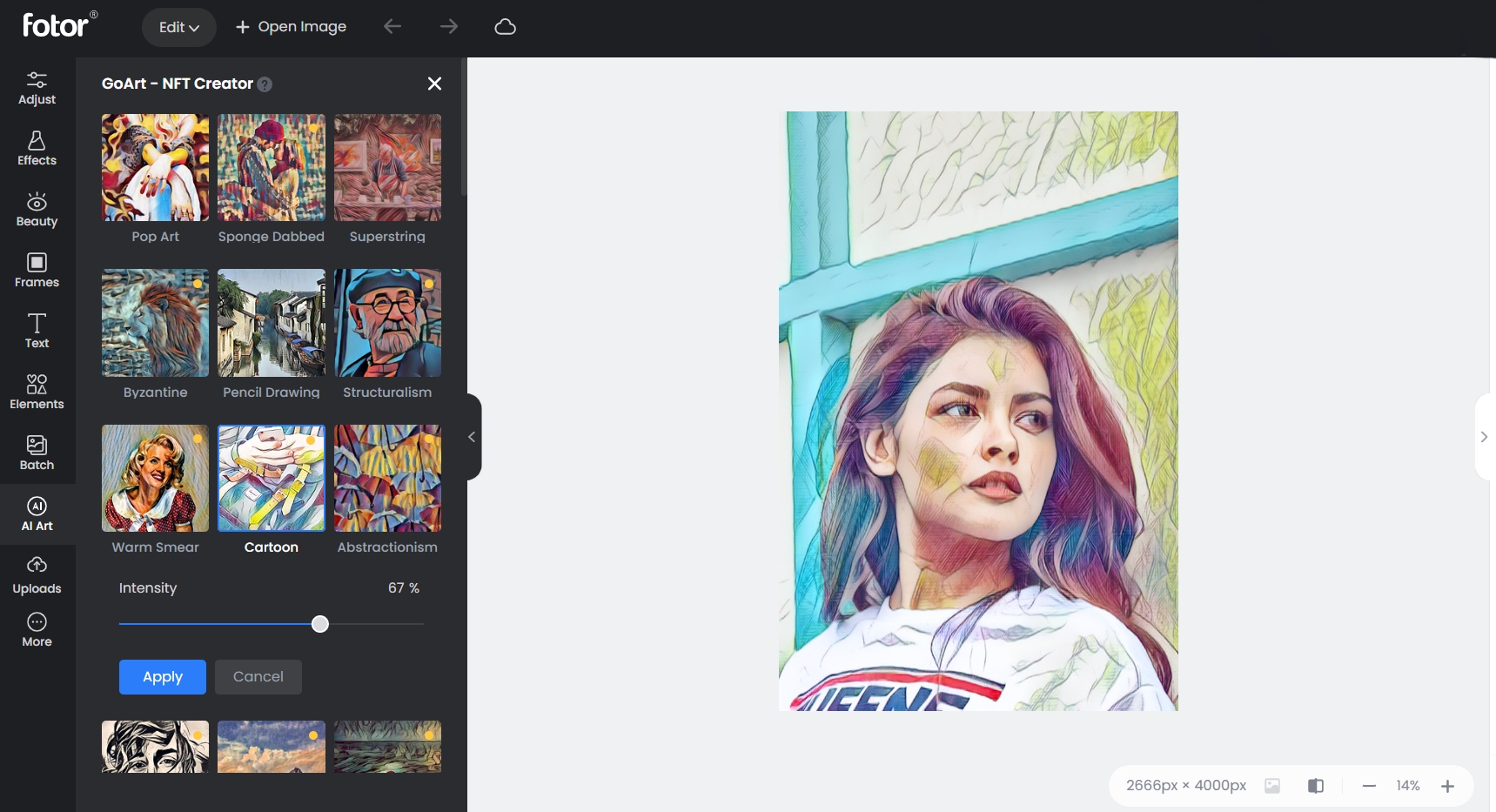 Editing photos with Photoshop could not be convenient for most people. Some people don't know anything about Photoshop or just know little about the professional photoshop skills. Others may find it troublesome to use Photoshop to cartoonize a photo, which is time-consuming and labor-intensive for them.
Whether you want to cartoonize your portrait, pet, or wonderful landscape picture, Fotor always provides cartoon effects for you. As a popular and powerful online photo editor, Fotor allows you to cartoonize your photos quickly in seconds. Here are the steps for to to convert your photo to cartoon easily:
Open Fotor and upload or drag and drop the photo that you want to cartoonize.
Before cartoonize the photo, you can customize your png to perfection. Besides basic adjustment, try background remover to remove the unwanted background, add some cute and funny stickers to your image, and apply some filters & effects.
Then, go to the AI Art in the left-hand toolbar, click on the GoArt – NFT Creator, then find the Cartoon effect.
Slide the intensity slider to change the effect as needed.
Download your cartoonized photo (PNG and JPG format supported).
Just follow the tutorials on how to cartoonize a photo online with Fotor, it's easy to turn image to cartoon. You can try to cartoon yourself with the free cartoon filter in Fotor to obtain a aesthetic cartoon picture as your social media avatar on seconds.
Moreover, if you are not satisfied with effect of the cartoon filter, try other GoArt effects to perfect your image. Fotor provides more than you expected.
Conclusion:
In this blog, we have shared some knowledge of cartoon art. As a popular art form, cartoon pictures allow you to gain financial profits and attention.Besides, we have also shared two ways on how to cartoonize a photo. You can turn a picture into cartoon in Photoshop with the detailed tutorials above. But it costs time for people who are not unfamiliar with photoshop skills. For those people, try Fotor's cartoon filter to convert your images to cartoon pictures in seconds.