Ultimate Facebook Profile Picture Size Guide (2023)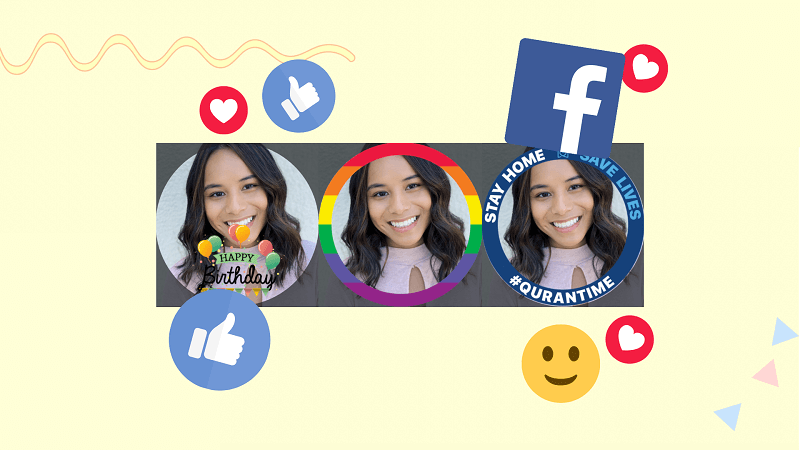 A Facebook profile picture is like a business card. It can be personalized to represent yourself or branded to represent a business. Using a great Facebook profile photo can get more followers and successful social marketing. Therefore, it is very important to optimize your Facebook profile pics so that it looks perfect.
This article will cover the perfect Facebook cover picture size and design tips for the best profile photo for Facebook to help you design images that accurately represent you and your business.
Standard Facebook Profile Picture Size
Not only will your profile picture appear at the top of your Facebook profile page, but it will also appear on the left side of posts you share, comments you make, and Facebook search results. It is an important representation of your Facebook account.
Facebook profile photos display in different sizes on different devices. Displays at 132 x 132 pixels on desktop/laptop, compared to 170 x 170 pixels of Facebook Classic.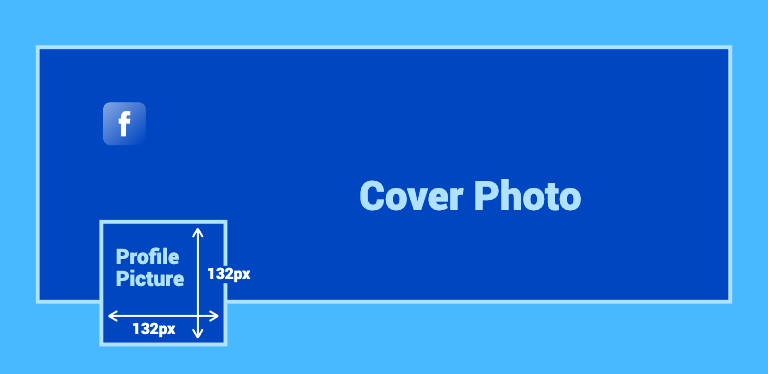 The size of the profile picture displayed on your phone varies by phone type. On modern smartphones, it appears as a 128 x 128 pixel diameter. While on older phones, it was displayed at 36 x 36 pixels.
Additionally, the profile photo you see in the comments will be displayed at 40 x 40 pixels.
The ideal Facebook profile picture dimension is 360 x 360 pixels. 180 x 180 pixels is the minimum size of Facebook profile pics allowed to be uploaded. The highest resolution Facebook will store is 2048 x 2048px.
We recommend uploading a higher resolution image of 720×720 pixels with an aspect ratio of 1:1. Use JPG format for photos and PNG format for images containing logos or text.
Note that when a square photo is uploaded, it will be circle cropped.
Advantages of Using Facebook Profile Picture
The Facebook profile photo is how people know you. You need it.
1. Build trust. If you don't have a profile picture, people will think it's a very new account or a scammer account. Upload a new, clear, professional, and friendly profile picture for your Facebook to let your visitors associate relevant information posted on your account with you and make them feel like they can trust you.
2. Marketing across platforms. Using the same profile photo on multiple social media platforms can enhance your online identity, connect with more people, and better run your social media outreach.
3. Easier to find you. People search social media by name and image to learn more about people they connect with or worked with. With your Facebook pfp, they can find you faster.
10 Design Tips for Facebook Profile Photo
Designing the perfect Facebook profile pics is important for both personal and business. Not only can it bring in a large following, but also brand marketing. Below we give 10 tips for designing your Facebook pfp to help you design more professional images.
1. Show your face in the photo
Faces are a unique and powerful image type. Using a photo that shows your face allows your friends and followers to quickly identify you and increases the trust of strangers. If you are not satisfied with your photos, use retouch tools to make your selfies more beautiful.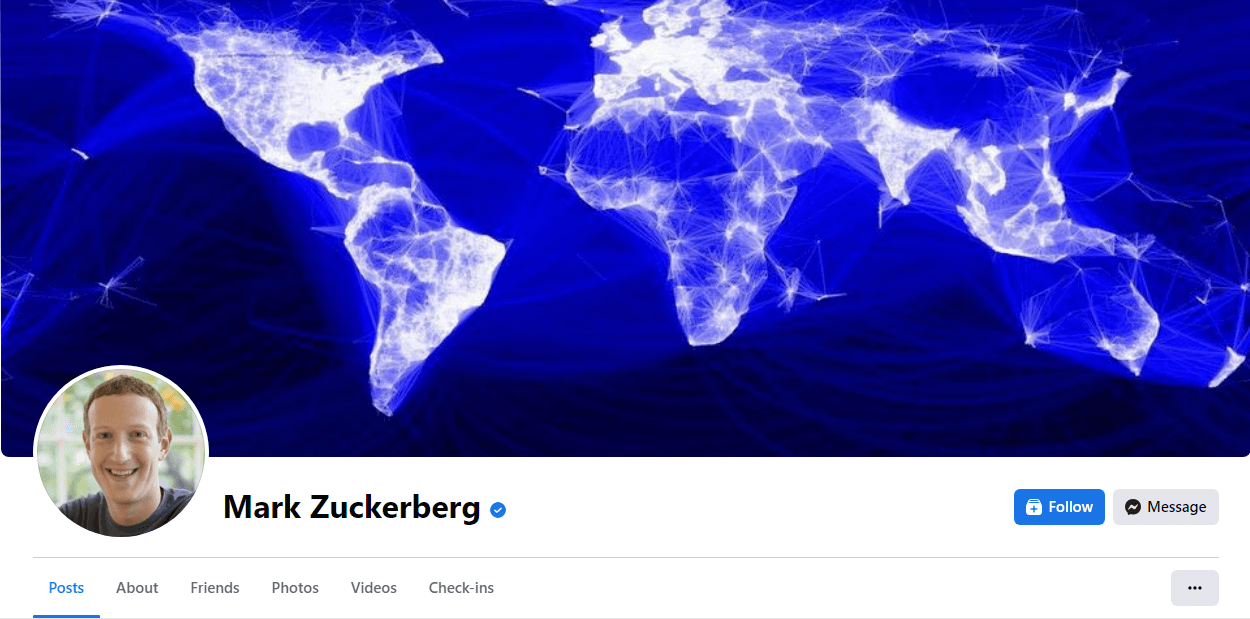 2. Crop the image to keep the focus
There's very little space for a Facebook profile picture. Full body shots or telephoto shots can make the picture blurry. Use the crop tool to trim off the excess, making sure your head is in the middle of the image.
3. Use photos with contrasting colors
Color is a great way to stand out. When the color of the image contrasts with the colors around it, or when the color inside the photo is contrasting, your Facebook profile pics can quickly grab people's attention and impress them.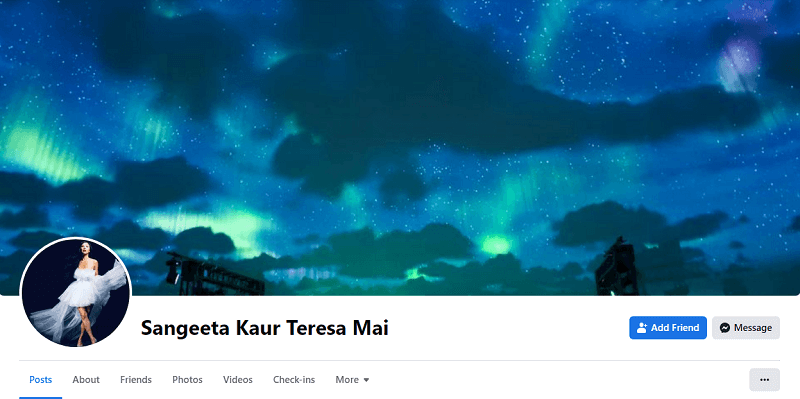 4. Use a simple background
A simple or solid color background can bring out the focal point of an image. The simpler the background, the more attention can be drawn to your face.
Use the background remover tool to remove cluttered backgrounds from your photos while changing the background color of your photos. You can choose to use a solid color background or a landscape photo as the background.
5. Integrate with your brand
Add a branding element to your profile photo for Facebook. Using brand colors in the background of your photos or wearing clothes that represent the brand colors can quickly allow people to associate your Facebook account with your brand.
You can also directly use your company's logo as your Facebook pfp for your business account. Having no logo? Use Fotor's logo maker to quickly make a business logo for free.
6. Add filter to your photo
Previous versions of Facebook allowed users to add some of the filters they offered after uploading profile photos, but that's gone after the update. Don't worry. You can use Fotor's photo editing tool to add different photo effects to your pictures. There are so many options waiting for you to explore.
7. Use cartoon Facebook profile picture
Using cartoon pictures as your Facebook profile photos can make your account more approachable and attract more attention. Cartoonize your selfies with an image cartoonizer and make people remember you in a fun way.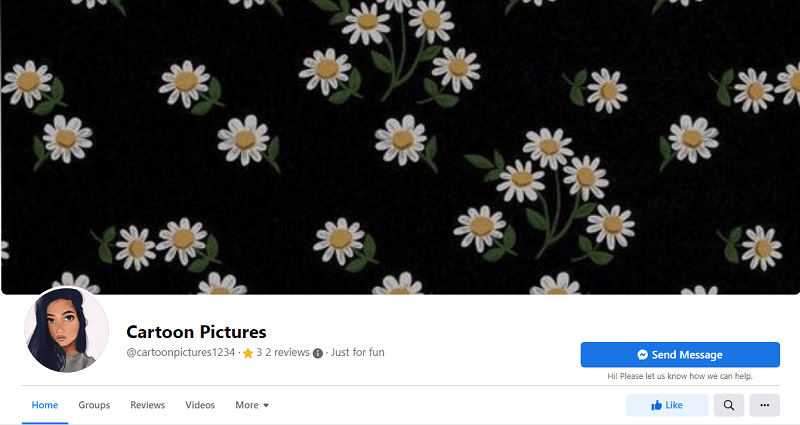 8. Use professional photos
Use photos taken by professional photographers to make your account look more professional, formal, and credible. Don't use too random photos.
9. Enhance your pictures
Don't use blurry photos as your Facebook profile pics. Blurry images can make your account look deceptive. Instantly reduce the blur of your pictures with our photo enhancer.
10. Resize your photo
Photos that are too large or too small are not good for profile pictures. Use photo editing tools to resize your images to fit Facebook profile picture.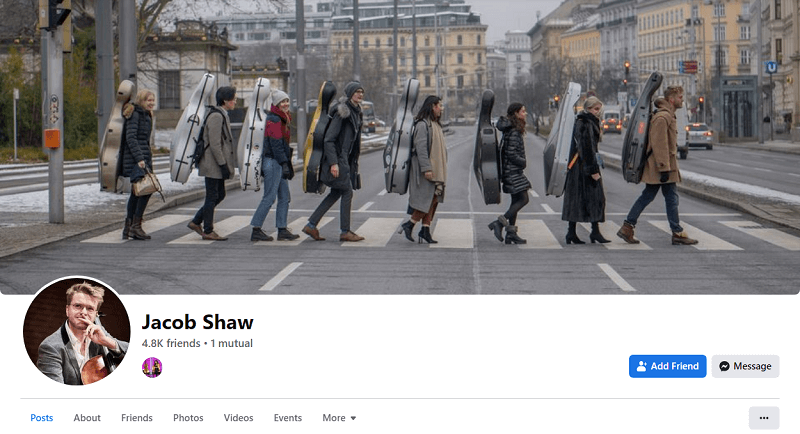 How to Create Facebook Profile Pics with Fotor?
Fotor is a free online Facebook profile picture maker that you can use to quickly create a pfp for Facebook.
Open Fotor's photo editing tool and upload your image.
Click the "Crop" button to crop your picture, keeping your face in the middle.
Click the "Background Remover" function to remove your photo background. Then click the "Change Background" button above to add a new background color to your picture.
Enhance colors, reduce blur, and increase the sharpness with our photo enhancer tool.
Add effects to your picture by clicking the "Effects".
Last, you can resize your Facebook profile picture to standard size.
When you're done, click the "Download" button to save your photo.
How to Add/Change Facebook Profile Photo?
Now that you have your perfect Facebook pfp ready, it's time to upload it to Facebook. Adding and changing your profile picture on Facebook is an extremely simple operation that can be done successfully with just a few clicks.
1. Open Facebook.com or open the Facebook app on your computer. Once logged into your Facebook account, click on your profile photo in the upper right corner to go to your homepage.
2. Click on the little camera icon in the bottom right corner of your profile picture.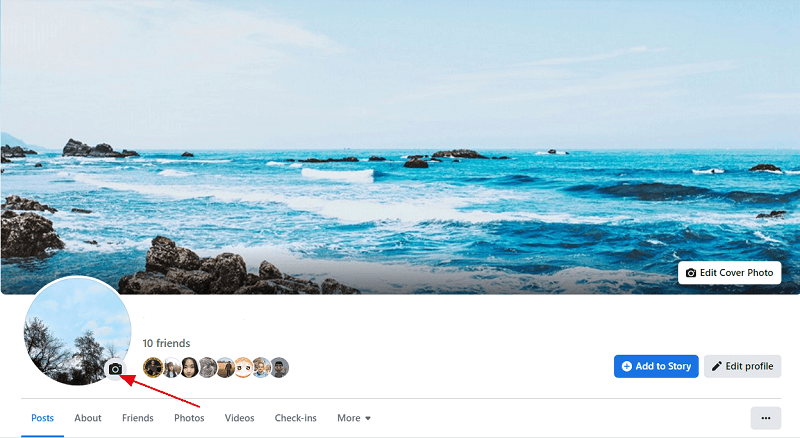 3. Then choose from already uploaded photos, or click "Upload Photo" to upload your new Facebook profile pic.
4. After uploading, you can decide which part of the image to use. Just drag the circular part to the part you want to use. Note, be sure to put your image focus on the middle of the circle.
5. Click the slider below to enlarge the photo.
6. Click "Save", then your photo will appear on the homepage as a profile picture.
Summing Up
The perfect Facebook page profile picture size helps you leave a deep first impression on new users. Make sure your images look good on both mobile and desktop, don't have weird cropping, and images that aren't off-center.
Combine the perfect profile photo size with our 10 best design ideas for Facebook pfp to help you build the personal and corporate social presence you want. Start now!