Pros:
Easy to use interface; Good for beginner
Excellent image quality and accuracy
Various image generation styles to choose from
Text-to-image and image-to-image conversions
Built-in image editing tools
Cons:
Fast generation mode is fee-based
Pricing:
Stable Diffusion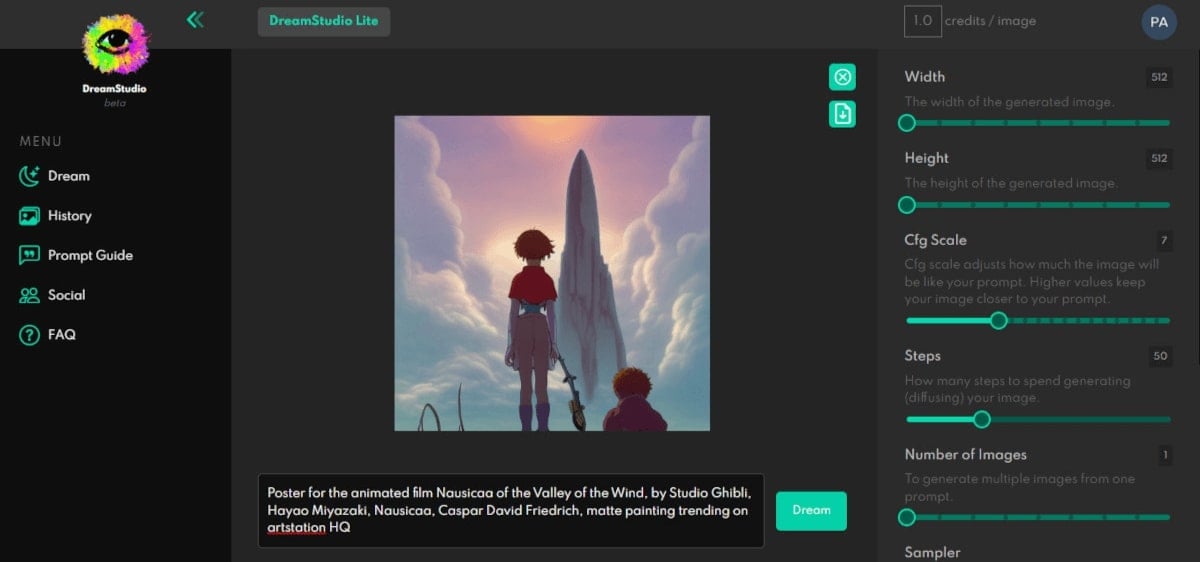 Stable Diffusion is definitely a powerful AI art generator. You're able to use it for no charge. Create an account is even not necessary to get a taste of it. It allows you to generate images from text, modify images based on text, and fill in details on images. Plus, it offers a vast array of customization options and settings to create unique styles of AI images, making it an excellent DALL-E alternative.
Stable Diffusion offers a unique approach to generating AI art. It combines deep learning techniques with diffusion models to create mesmerizing and realistic images. The tool provides advanced controls, allowing users to fine-tune the output and explore different artistic styles.
Pros:
Open-source machine learning model- completely free to use
Fast AI image generation
Multiple image generations per time
Flexible customization options to edit the generated AI images
Cons:
Less beginner-friendly interface
It requires a bit of learning before getting started
Pricing:
Midjourney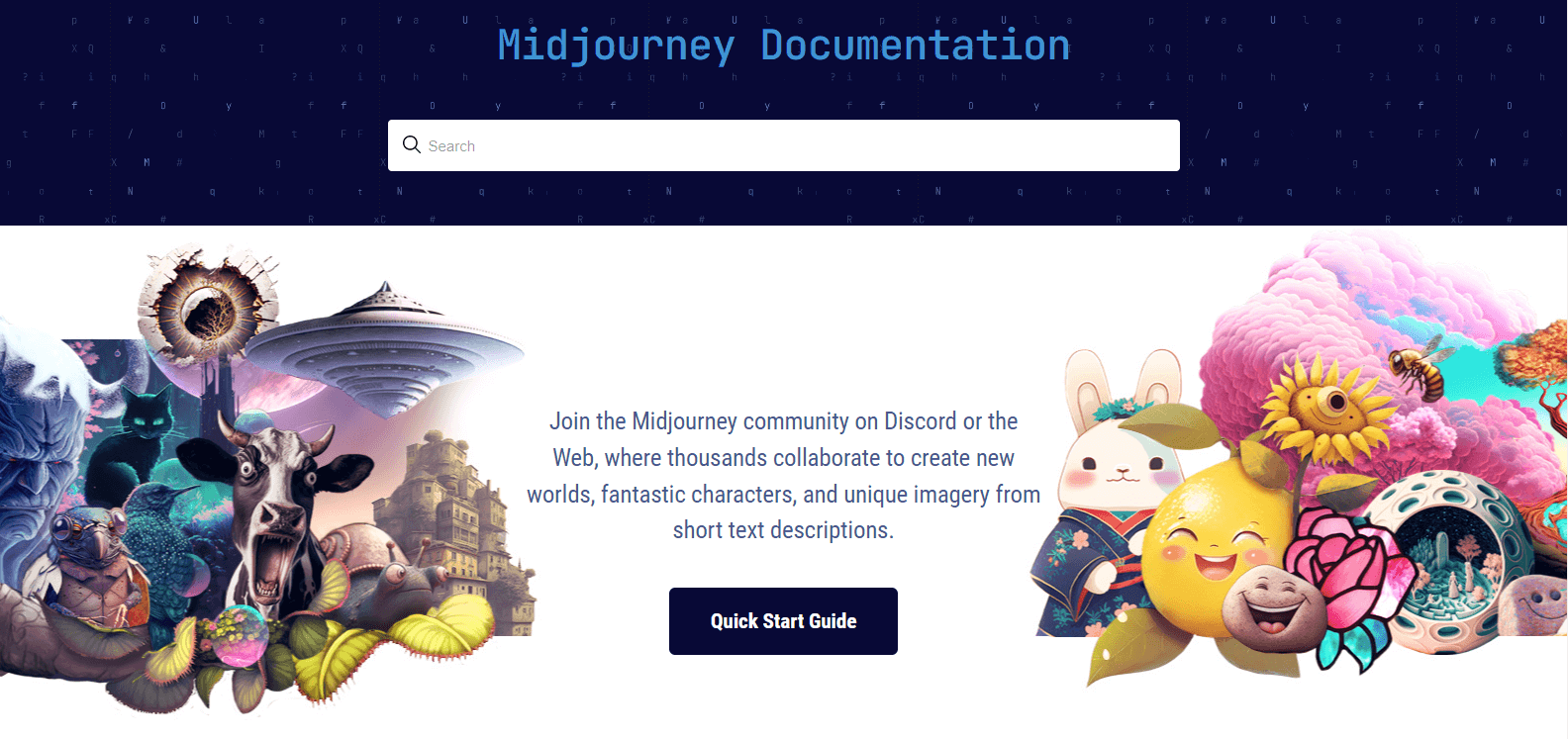 Midjourney is a powerful AI image generator from image and text. It provides a rich library of pre-trained models, enabling artists to experiment with various styles and generate captivating visual content with ease.
A fun benefit of Midjourney's platform is that you get to see everyone else's inputs and outputs in the Discord chat. You can refer to other people's descriptions to generate the desired image and get a lot of useful inspiration from them.
Pros:
Very high-quality outputs
Creates art for a variety of uses
Cons:
Pricing:
Basic Plan: $10 per month
Standard Plan: $30 per month
StarryAI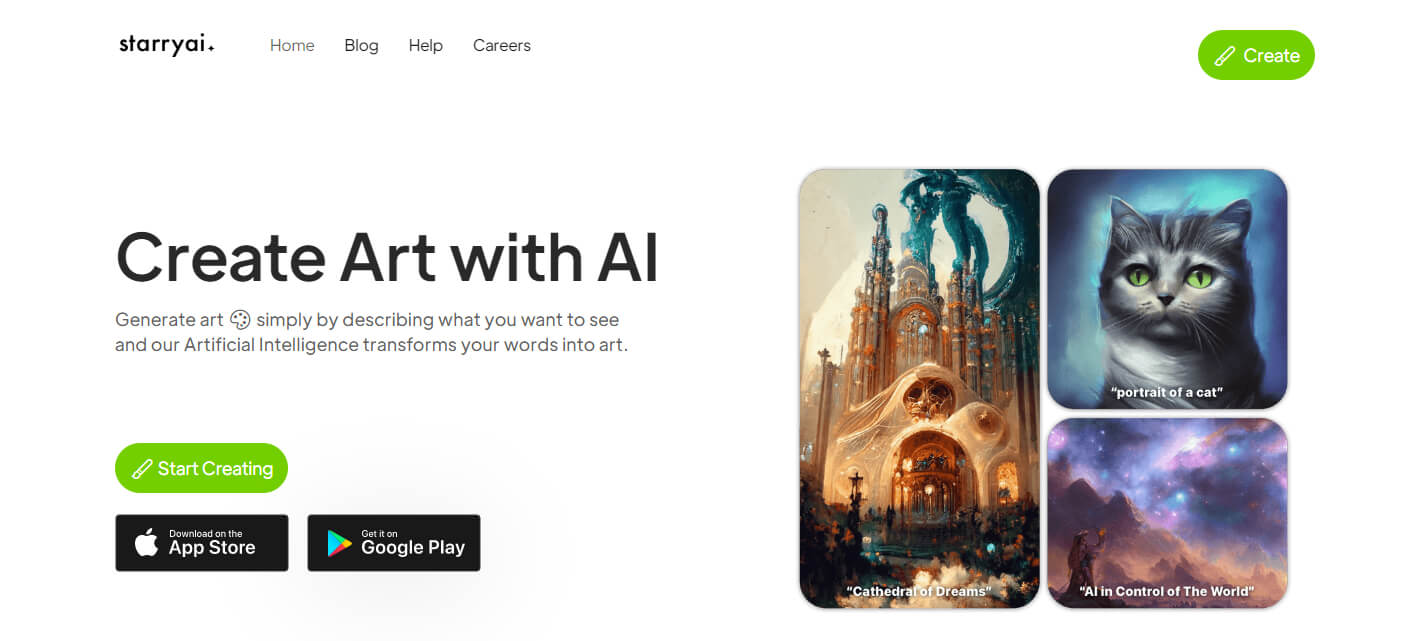 Like DALL-E generator, you just need to enter a text prompt, and within seconds, StarryAI converts your ideas into stunning works of art.
StarryAI focuses on generating art in the style of famous artists, allowing users to create AI-generated images reminiscent of iconic painters like Van Gogh or Picasso. With its unique approach, StarryAI offers a distinct alternative to DALL-E, emphasizing the exploration of specific artistic styles.
Pros:
An easy-to-use interface
Wide range of AI art styles and customization options
Available for both web and mobile apps
Generate artwork with just a simple prompt, including emojis
Cons:
Image generation might take some time
Pricing:
The app is free on iOS and Android, but you have to pay for art credits.
1000 credits for $149.99
Craiyon
Craiyon is an AI art platform that combines text-based prompts with advanced image synthesis techniques. It offers a range of features, including control over image composition, color schemes, and brushstroke styles. This DALL-E alternative empowers artists to create AI-generated images that aligns with their vision and preferences.
You don't have the option to choose art styles with Craiyon, and the generated images are still impressive and diverse. If you're looking for fun AI image generators to play with, you can give Craiyon a quick turn.
Pros:
Cons:
The outputs lack quality
Pricing:
NightCafe
NightCafe specializes in generating dreamlike and surreal imagery. With its advanced AI algorithms, it allows artists to explore the realm of the subconscious and create visually captivating and thought-provoking art. NightCafe's unique style makes it a compelling alternative to DALL-E for artists seeking unconventional and imaginative creations. There's also a "style transfer" feature, which can identify the style from one image and transfer it to another image.
Pros:
Easy to get started; No email or credit card required
Artworks are sharable in a community
Create a single image using multiple styles
Cons:
It can take a while to generate images
Pricing:
$9.99 per month for 100 credits
$19.99 per month for 250 credits
$49.99 per month for 700 credits
$79.99 per month for 1500 credits
Simplified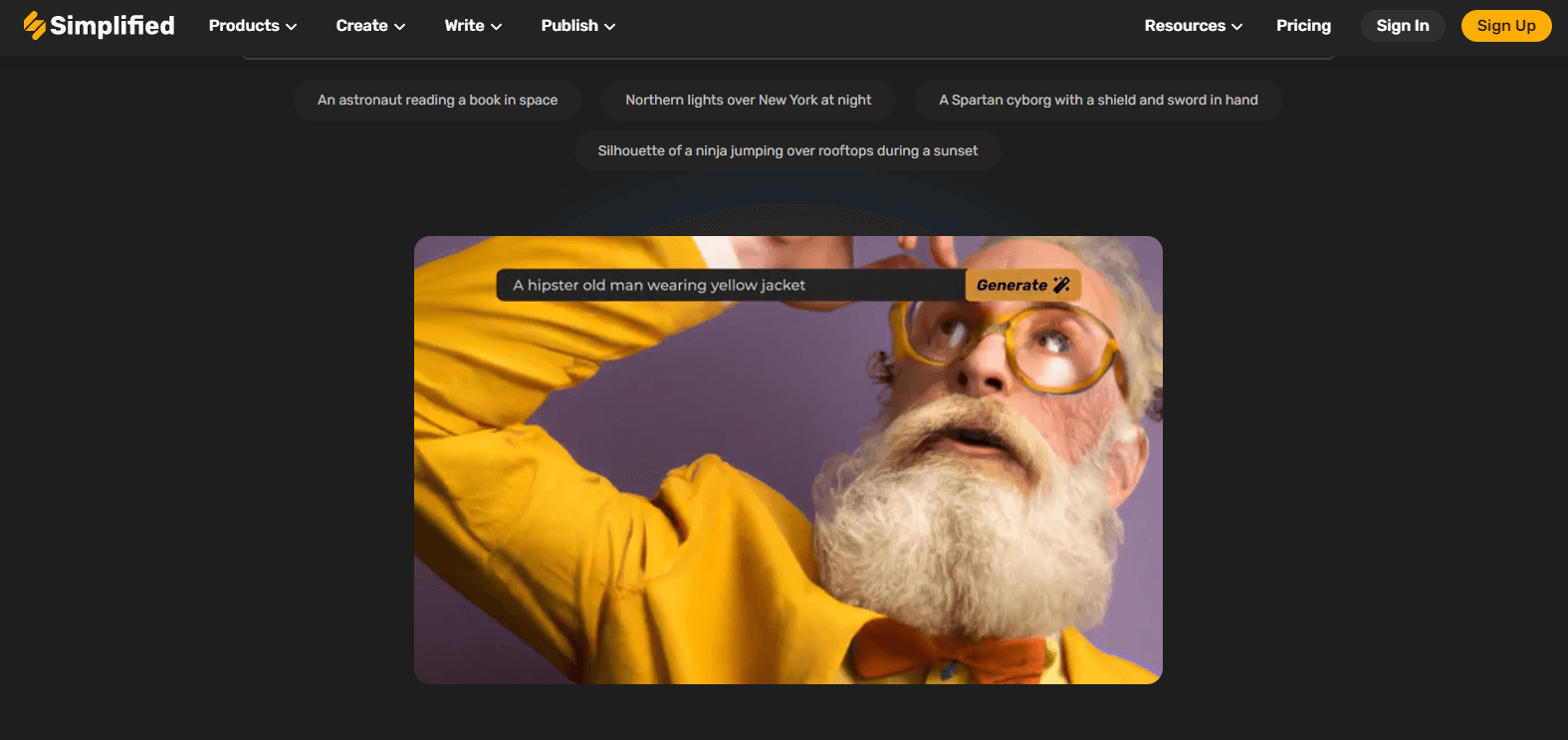 Simplified is an amazing AI art generator that lets you generate images based on your input. Easily create professional-looking visuals without the hassle of Photoshop or other complicated design tools. With Simplified's text-to-image generator, you can easily create a visual representation of your words that goes beyond what you can say in a sentence. Simply type in a few words and watch images generate from your input.
Pros:
Uses Stable Diffusion and DALL-E
AI-generated images can be shared to social media directly
Cons:
Results might look distorting sometimes
Pricing:
Conclusion
In this post, we have talked about DALL-E. We have figured out what exactly it is and shared 7 best DALL-E alternatives with you. If you'd like to try something new, try one of these DALL-E alternatives we listed above. By leveraging the power of AI image generators, you can streamline your design and creation process. Hope you find this post helpful.