Snapchat offers a great number of filters and lenses for you to have fun with your friends and fans. These Snapchat filters and lens are making your snaps, stories, and even spotlights appealing and eye-catching, as they can perfect your selfies or entertain yourself.
What Snapchat filters & lenses are going viral?
What filters and lenses can make your Snaps attractive and impressive?
Look no further! In this blog, we will share the 17 best Snapchat filters that are worth trying to boost your Snapchat presence easily!
Now ready to catch the top Snaps trends with these top Snapchat filters?
Let's get started!
Best Snapchat Filters to Make Your Snaps Stand Out
Since there are thousands of filters available on Snapchat, you need to sort out what you plan to do with these filters? Enhance your selfies? Or just have fun? No worries, we will share the best Snapchat filters for selfies, for fun, for girls, and for boys below!
Best Snapchat Filters for Selfies
Cartoon 3D Style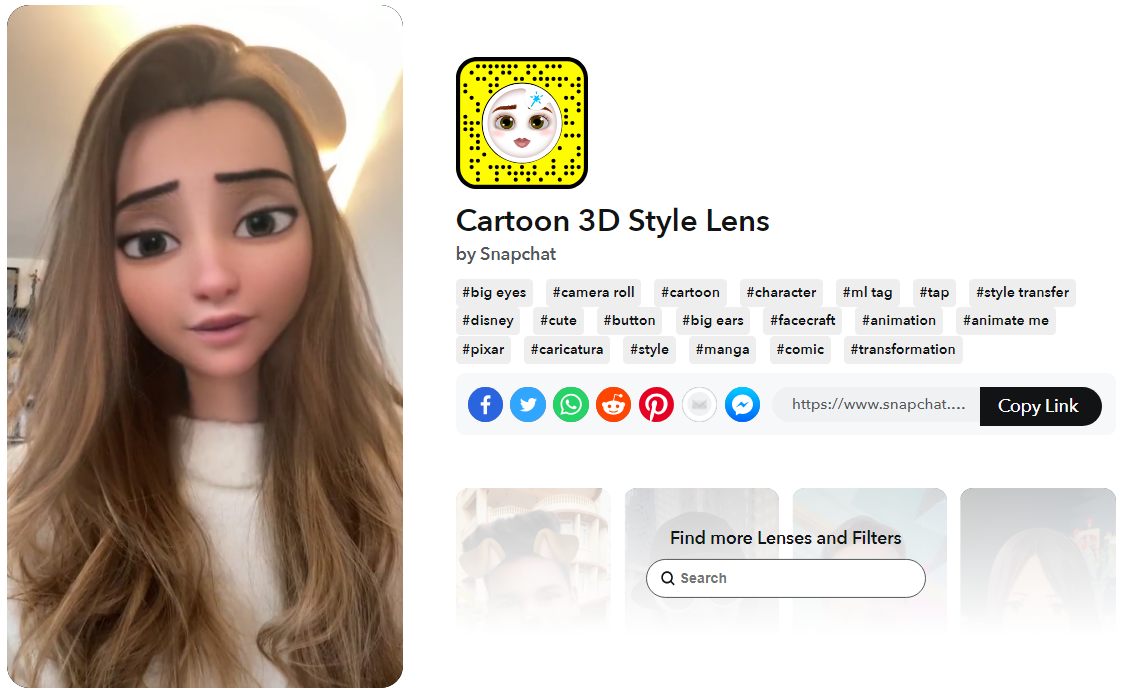 As a trending Snapchat filter, Cartoon 3D Style allows you to unlock your 3D cartoon characters like those in the animated films. Look into the camera on your phone, and you can see the magic transformation to the cartoon art. Girls can be the princess in the Disney Films, and boys can be handsome cartoon 3d characters in real-time. Shoot yourself a piece of video of your cartoon 3d characters and share them to your friends and Spotlight to win over likes in no time!
Anime Style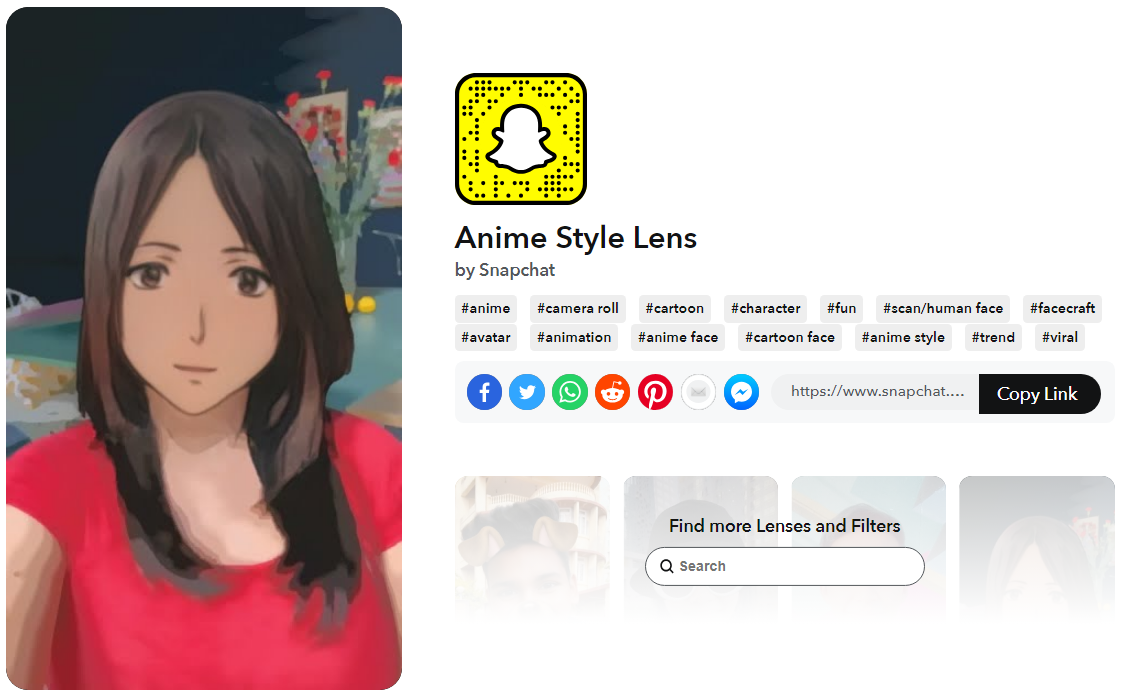 Snapchat offers you Anime Style filter to discover your anime characters. You can shoot yourself a picture in the anime filter, and you can easily see how you look in the Japanese animations and manga. This popular Snapchat filter realize your characters like those in the Miyazaki Hayao's animations.
Doll Style Lens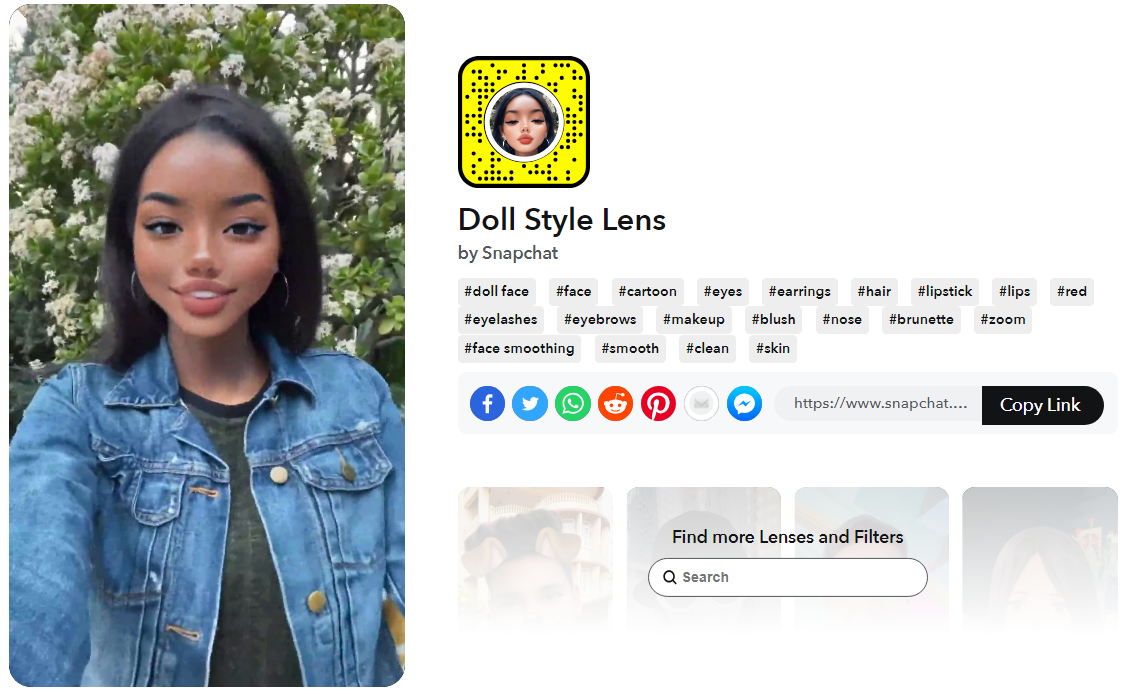 Since Barbie has becoming a big hit on Internet, the Doll Style Lens is getting increasingly popular on Snapchat. You can easily see your appearance like a barbie doll. This Snapchat filter allows you to enhance your selfies by magically turn you into the unreal barbie dolls. Whether you are shooting a Snap or Spotlight, such an amazing Barbie filter will hit your Snapshot like a storm!
Beauty Cartoon Lens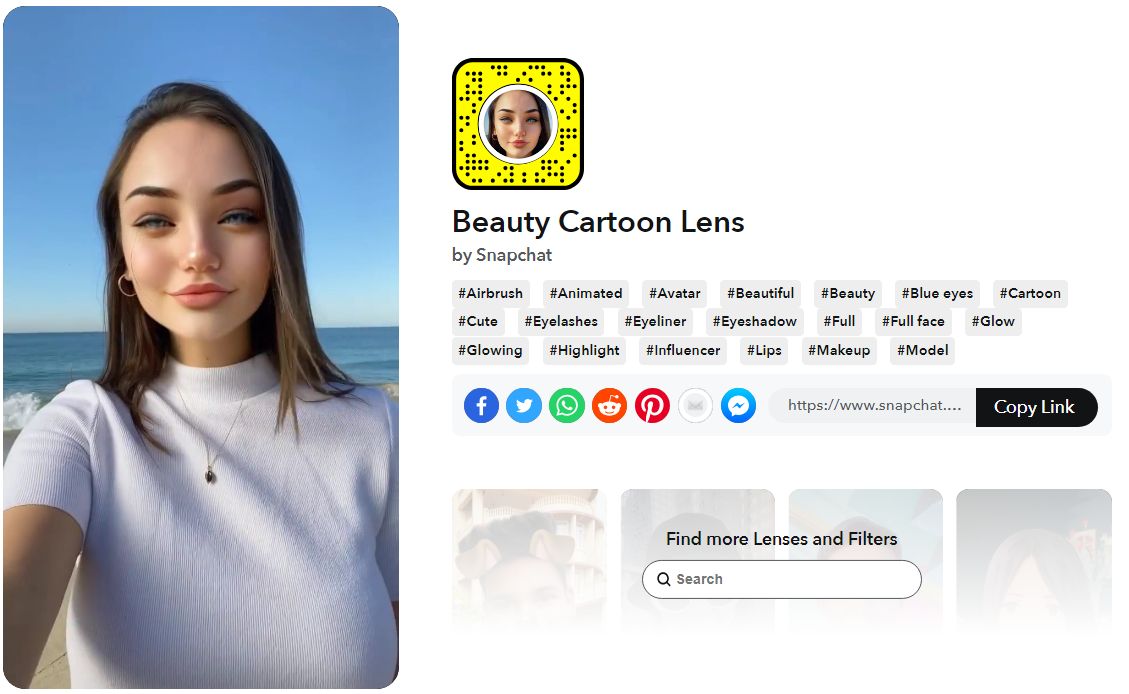 If you are looking for some cartoon filters with natural effect, you can't miss Beauty Cartoon filter on Snapchat. This filter will make you glow and enhance your look naturally. You can get the makeup like cartoon characters in the animations. It can give your selfies an amazing effect, and you can even set the pictures of you in the Beauty cartoon as the avatar of your Snapchat!
HUJI Lens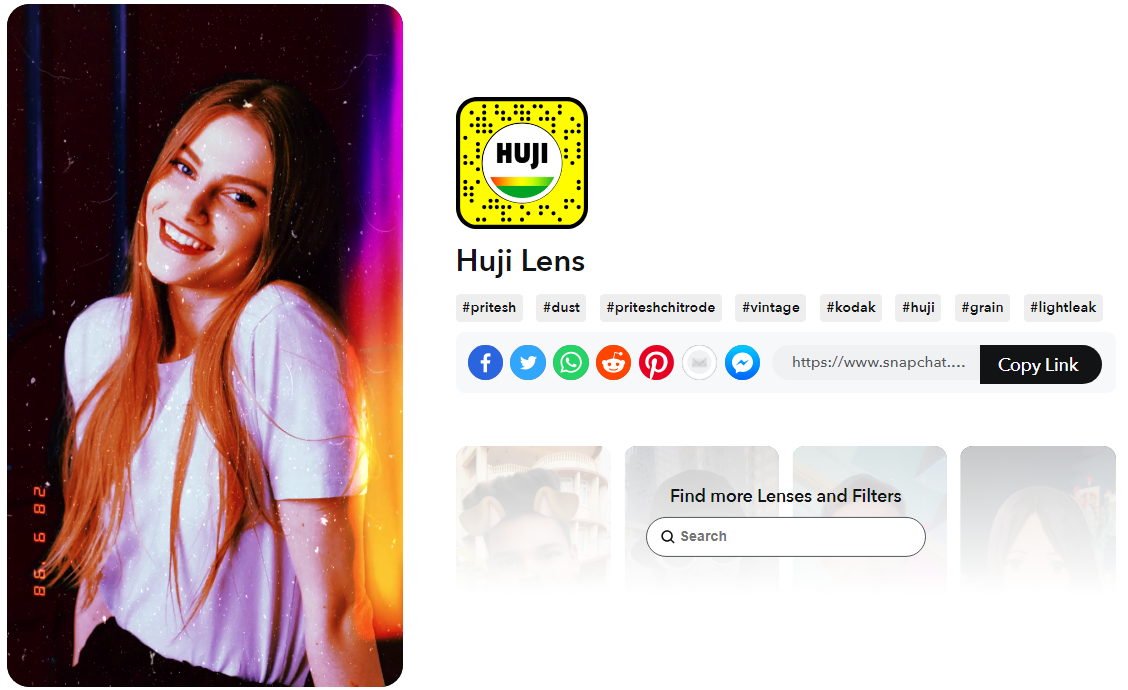 HUJI Lens on Snapchat can make your selfies great by adding the special effect with light leak and spots. This Snapchat filter brings your selfies a vintage look as if they were shot by professional photographers. Those who want to add extra retro effect to their pictures, HUJI Lens can easily bring you back to 1790s.
Bright Filter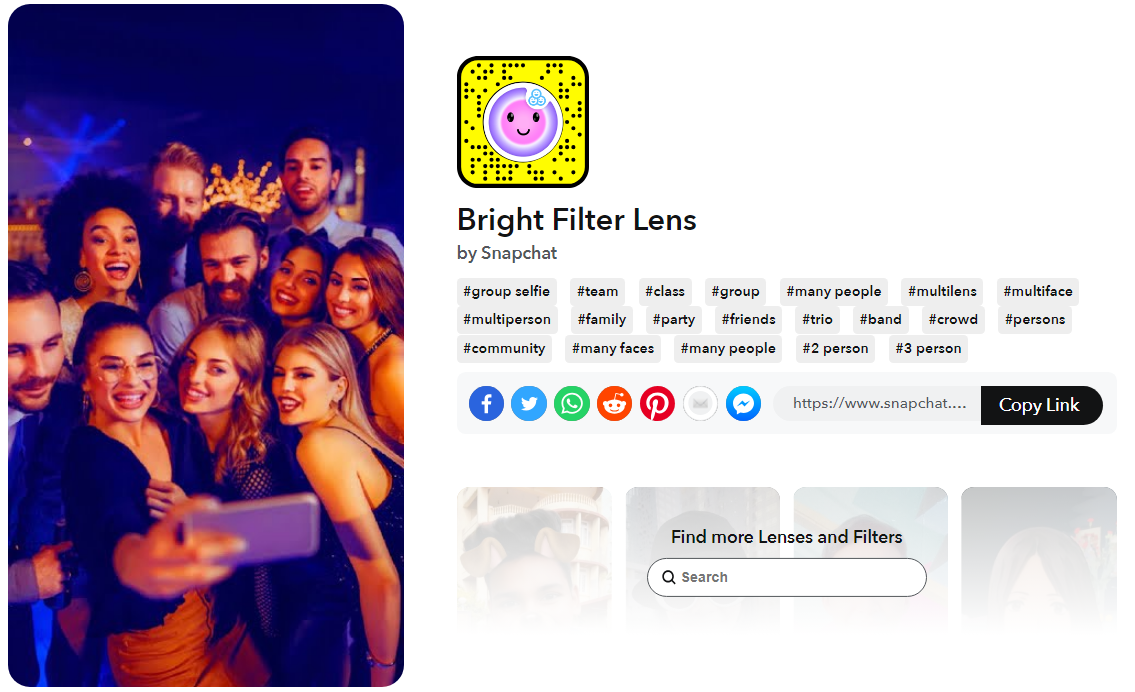 For group selfies at a party or trip, Bright Filter can make all the people in the picture stunning and great. It enhances the lights of the pictures, which makes everyone in the group selfie is at the right point, not overexposured or underexposured. Share your snaps applied with Snapchat Bright filter to give your party an amazing ending!
Best Snapchat Filters for Fun
Old Lens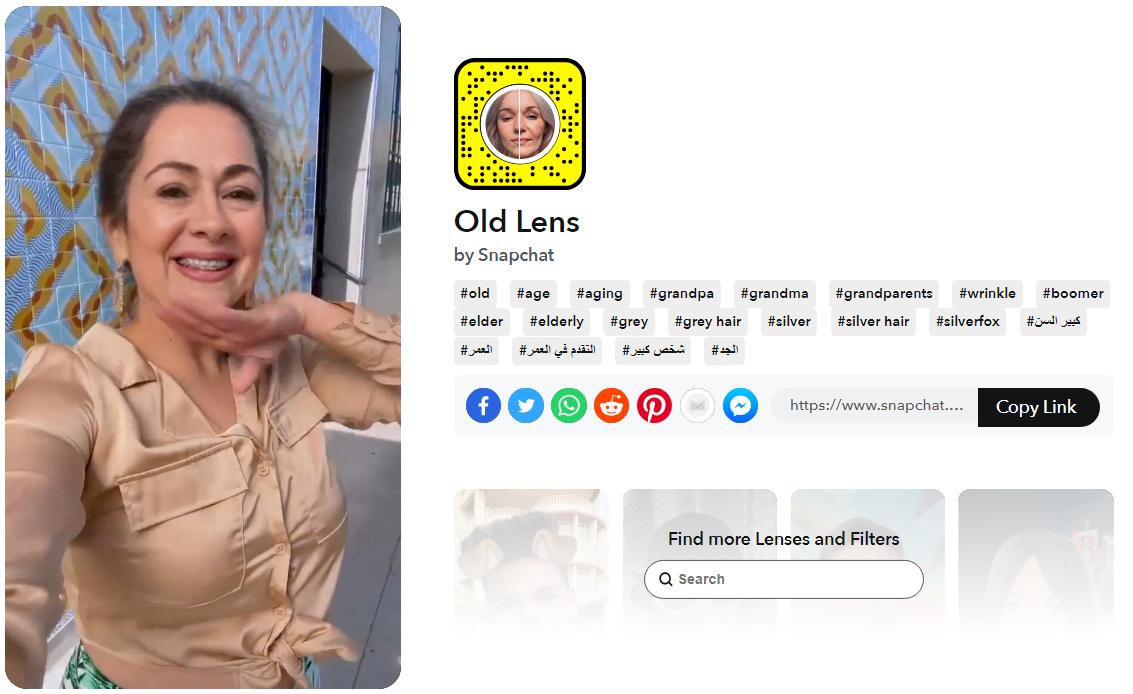 If you have wondered how you look when you are old in the future, try Snapchat's Old Lens! Old filter can naturally present your appearance with wrinkles, and you can easily see the older you in the future without downloading other aging apps.
Sibling Lens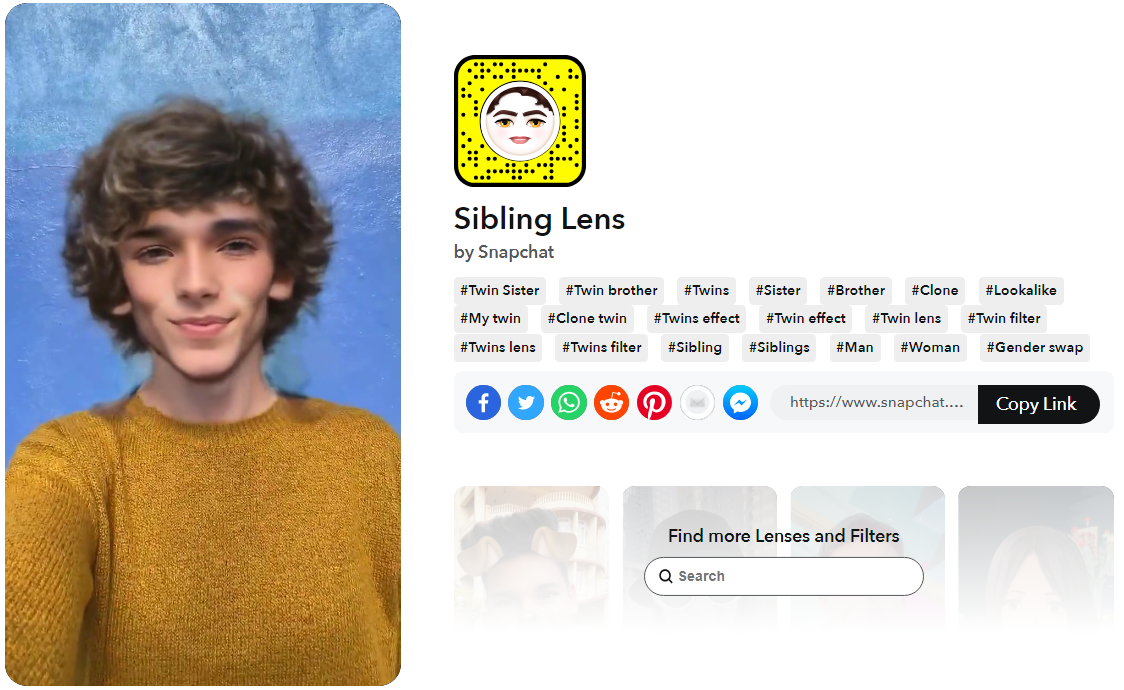 You can unlock your sibling's appearance using Snapchat's Sibling Lens. The not-existed sibling characters will be presented in the screen, as they have almost the same facial features with you, as if you are gender swapped. Try Sibling filter to show your friends or fans with your twin sister or brother!
Crying Lens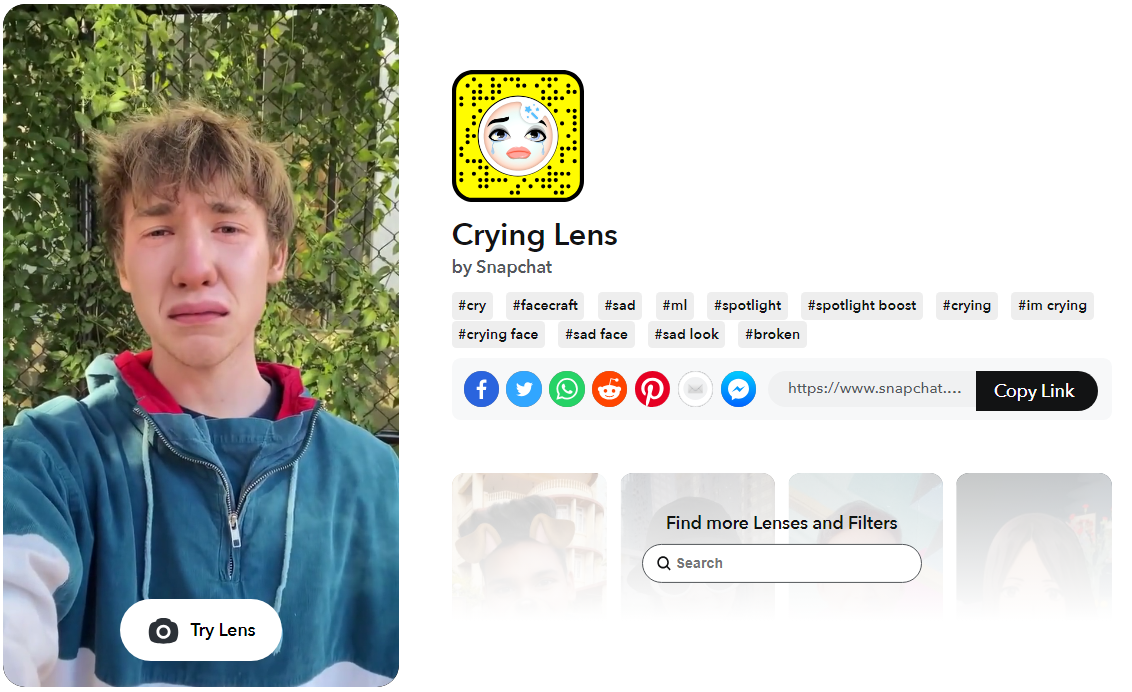 Crying lens from Snapchat allows you to share your awkward or blur moment by putting on yourself a crying filter. You can turn you into the sad face in real time, and you can shoot a video to tell your sad story with friends or fans. Or just use this crying filter to entertain.
Red Sharp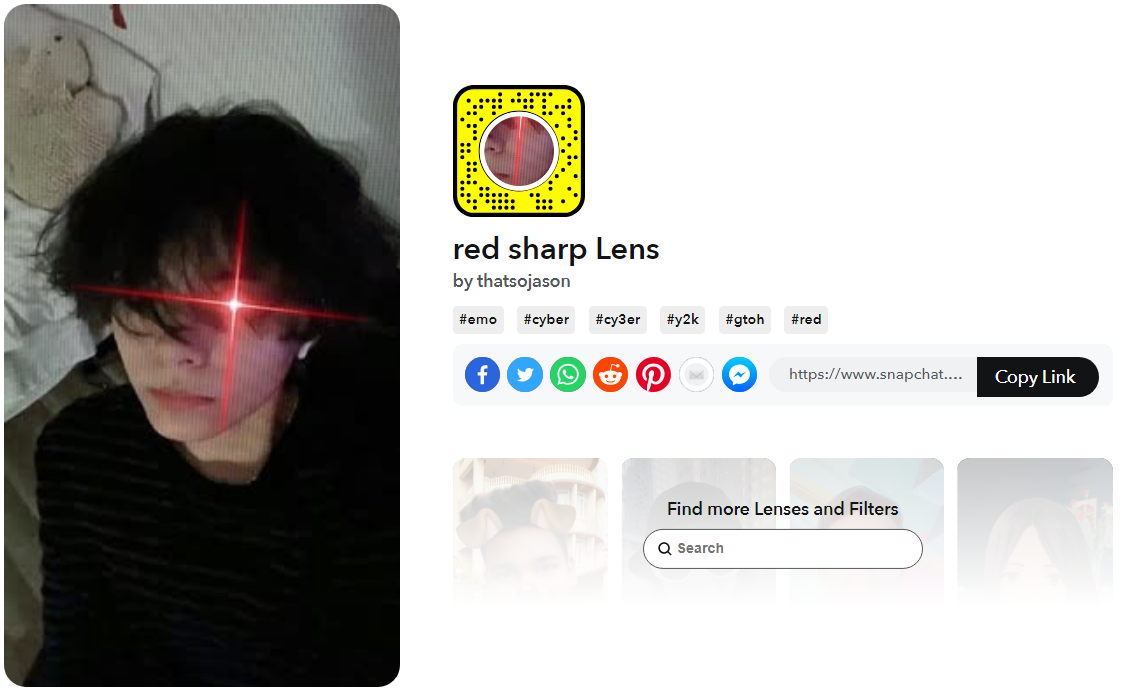 Use the red eye laser effect to show your great or cool moment as you are super excited! Snapchat's Red Sharp lens can automatically recognize your eyes and present the red sharp in real time. This can be used when you want to share Snaps with cyber tag, too.
Best Snapchat Filters for Girls
Tervot Lens
If you want to enhance your selfies with some film grain texture, Tervot filter can make it. This will bring an extra vintage vibe to your girl selfies by darkening your portraits and adding film grain to it. For cool girls who would like a sense of vintage can try this Snapchat filter.
Golden Hour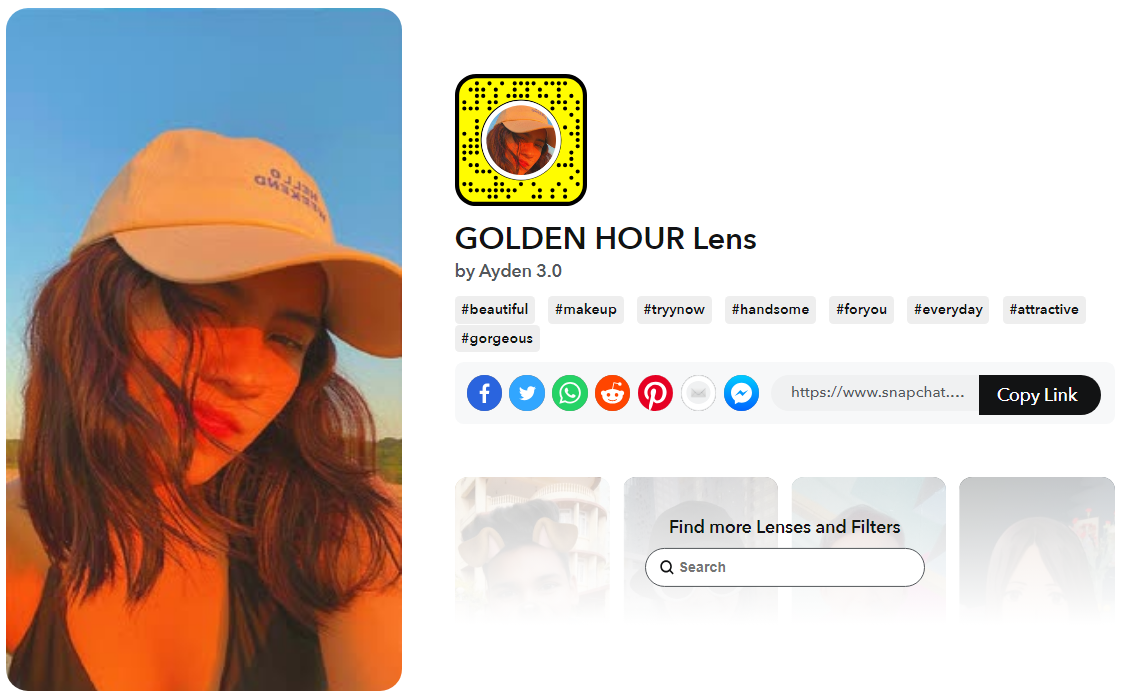 Golden Hour filter is a popular Snapchat filter that will absolutely add the summer vibe to your selfies. It seems that your selfies were taken in the Hawaii or some costal cities. You can make your selfies full of sunshine and great lighting condition, as if you were in the afterglow.
Polaroid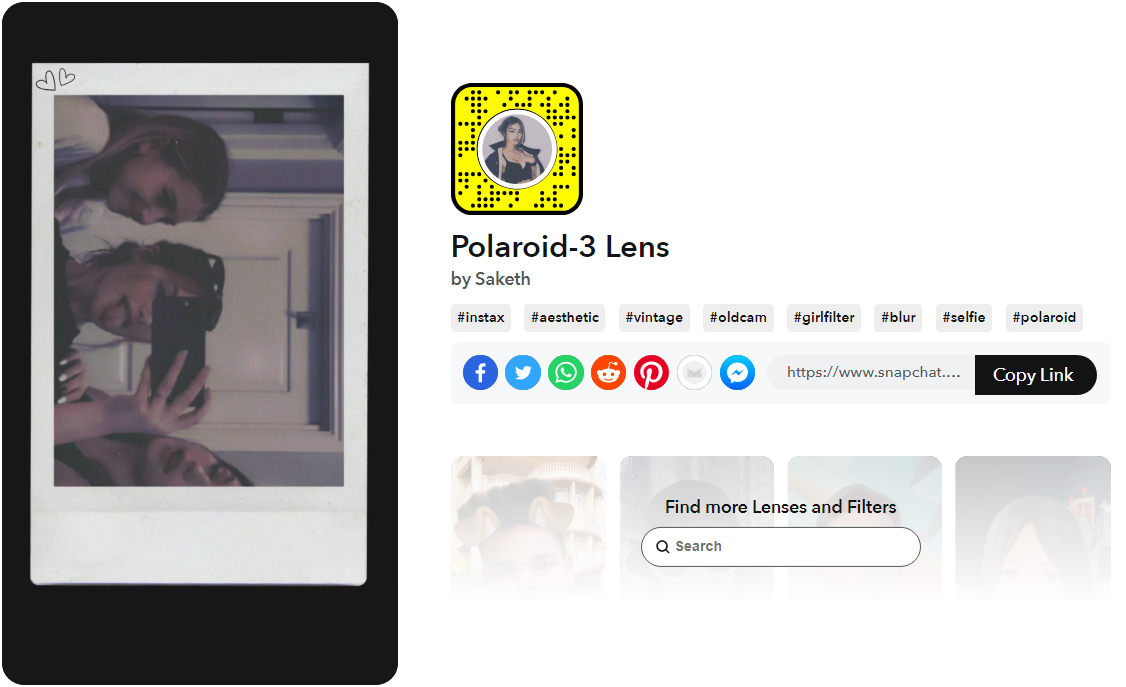 Share a vintage selfie as if taken by a professional Polaroid Camera to your Snapchat. Polaroid filter on Snapchat can give you best result if you want to have the grayscale effect to your images. Whether it's a party picture or a landscape, Polaroid will amaze your friends and viewers.
Light Makeup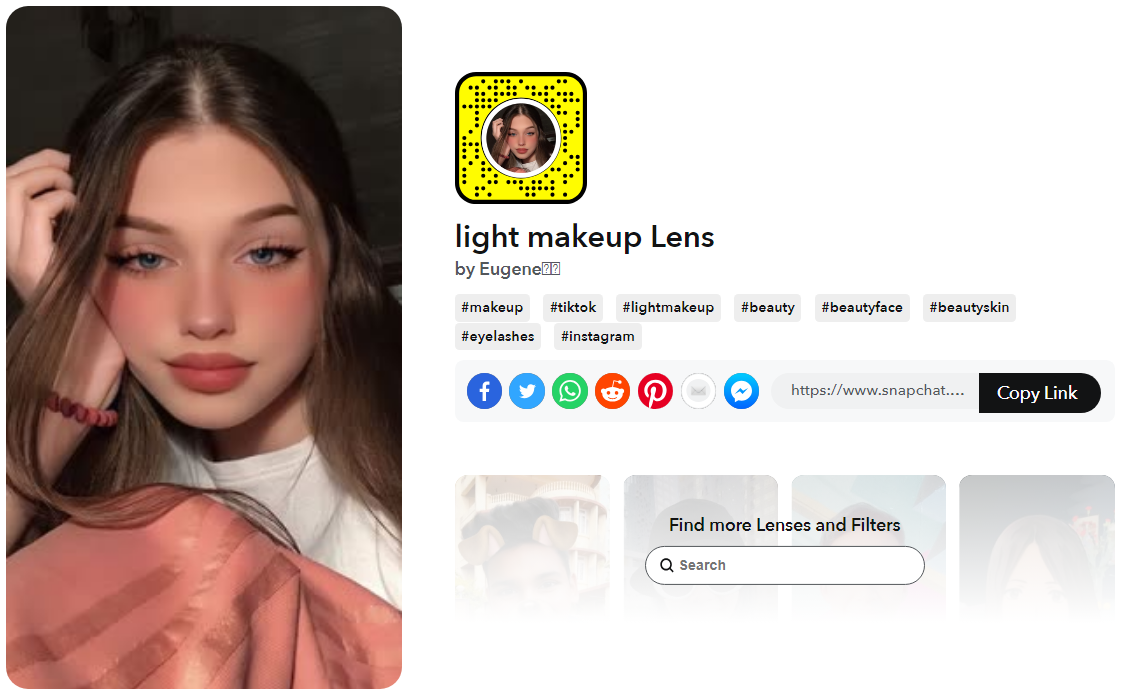 As a popular makeup filter on Snapchat, you can photoshoot yourself a perfect picture or video even you have no makeup. Light Makeup filter can automatically put on the pre-set makeup with natural effect on you face to help you look gorgeous and stunning.
Best Snapchat Filter for Boys
Black Face Mask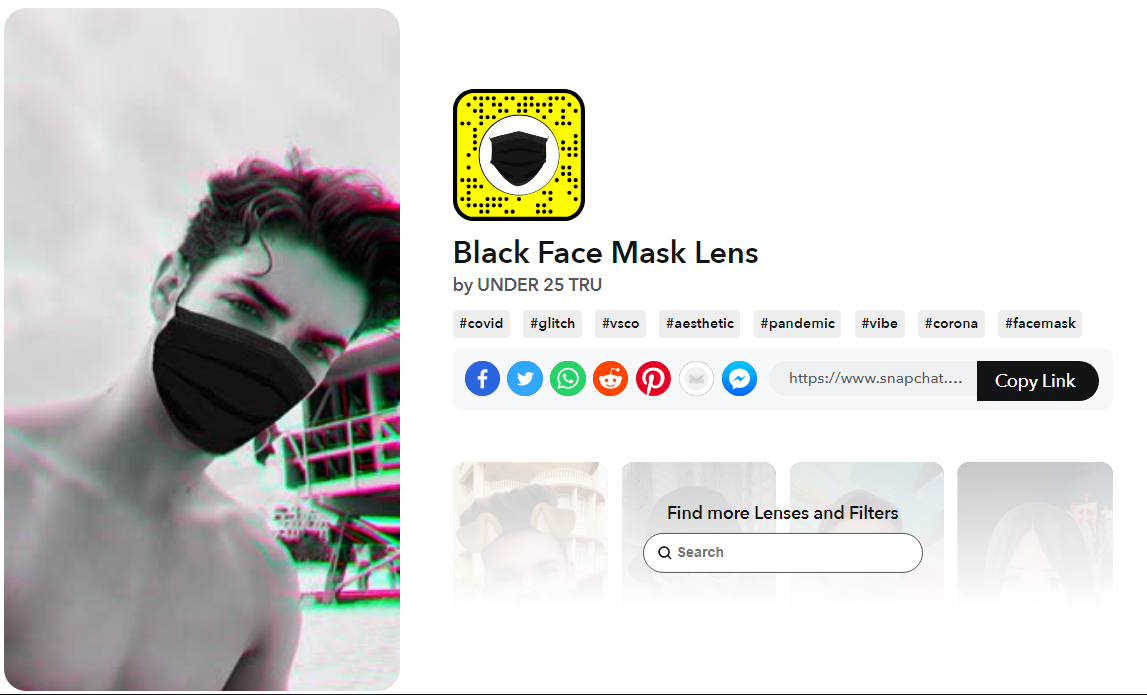 For cools guys who want to post a picture or video on Snapchat with mysterious vibe, try Black Face Mask filter to make it come true. It can easily shape your character and personality into cool, charming, and mysterious. And you can get glitch effect to your Snaps via this Snapchat filter.
Low Exposure Sharp Lens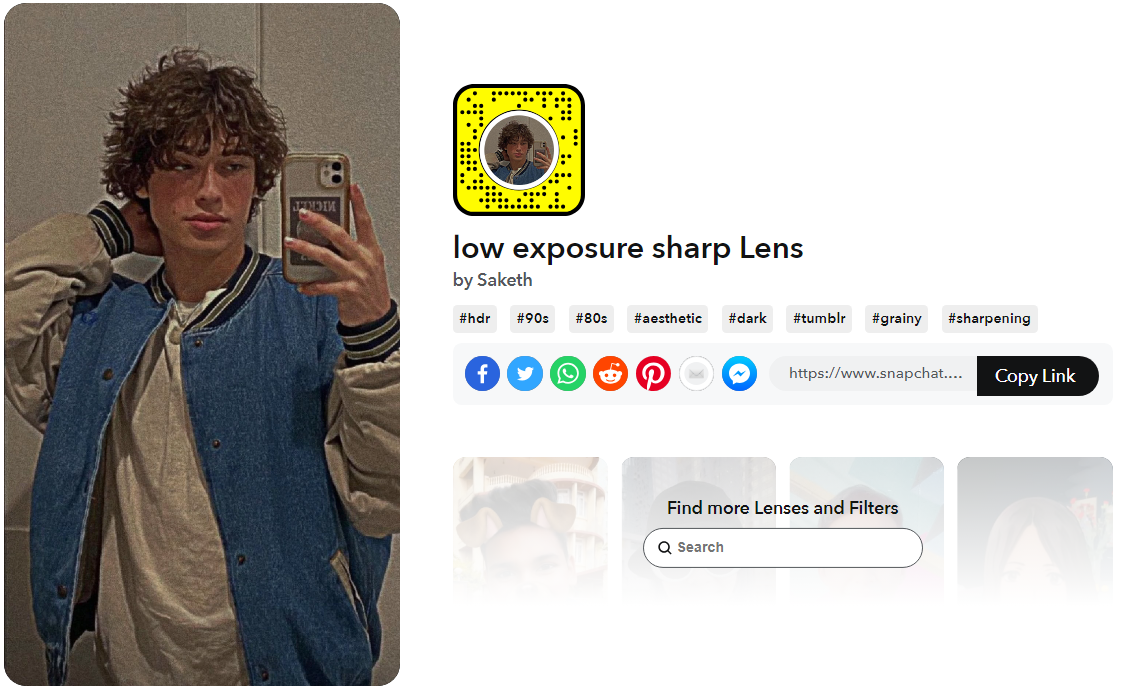 It is a popular lens on Snapchat among boys, as it can give Snaps a vintage vibe of 90s or 80s. Lower Exposure Sharp filter will make your images or videos attractive as it is a creative Snapchat filters for portraits, because it shows the aesthetic art of retro effect.
BW Sharpen Film
As a popular BW filter on Snapchat, BW Sharpen lens not only offers perfect black and white effect, but also turn your images or videos into sharpened style. It brings a sense of vintage and retro to your friends and viewers in Spotlight. For guys who want to be cool in Snapchat, you can't miss BW Sharpen filter.
Conclusion:
In this blog, we have shared 17 best Snapchat filters for selfies, for fun, for girls and boys. From the AI effect like 3D cartoon style to the makeup filters, our list of top Snapchat filters will boost your online presence easily and quickly. Give these Snapchat filters a try and post your Snaps to Stories or spotlights in no time! Hope you find this blog helpful!