How to Turn a Picture Into a Cartoon: Overall Guides
Summary: This is a post on how to turn a picture into a cartoon in two ways, from online cartoon editor to cartoonize a photo in the app.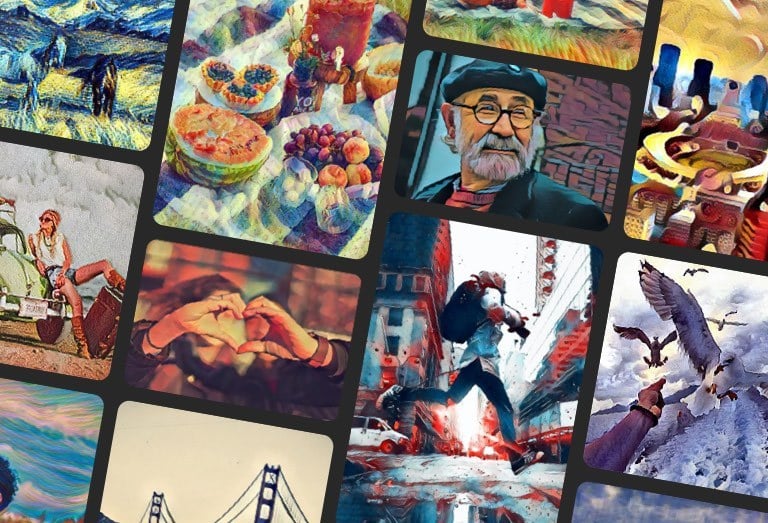 If you want your selfies or other snapshots to grab viewers' attention instantly on social media channels, you might let your pictures stand out in a different and more artistic way: turning your photos into cartoons.
If you're looking for how to turn a picture into a cartoon, luckily, what we'll share with you is exactly what you're looking for.
Photo Cartoon Usage Scenarios
Perhaps you are wondering why cartoon art is said to make a photo glow instantly. You'd better understand what a cartoon is and check some successful cartoon picture usage scenarios.
1. Marketing
Honestly, you may not catch why we associate marketing with cartoon images. A famous example is the Starbucks logo, which is easily recognizable by its cartoonish outline of a mermaid and the use of lines. In fact, not only cartoon effect images can easily achieve this, but also other artistic effects will make your logo more splendid.
2. NFT Collectibles
Apart from giving an artistic effect, cartooning also allows the creator to trade directly in the form of NFT for financial profits. This is because cartoon art images are preferable as collectors' items, as they tend to take on the form of medieval paintings, provided you can manage the cartoon effect properly.
3. Real Estate
You have probably never connected real estate with cartoon pictures before. In fact, it is possible to replace a serious real estate rendering with a light-hearted artistic effect like cartoon drawings. Many real estate properties can be sold with cartoon pictures showing panoramic and interior effects in 3D form, which is a way to add to the gimmick.
4. Have Fun
You can also have a look at cartoonizing yourself when it comes to selfies. After seeing too many ordinary avatars, why not have a cartoon selfie avatar as your social media image?
How to Turn a Picture Into a Cartoon With Fotor Cartoonizer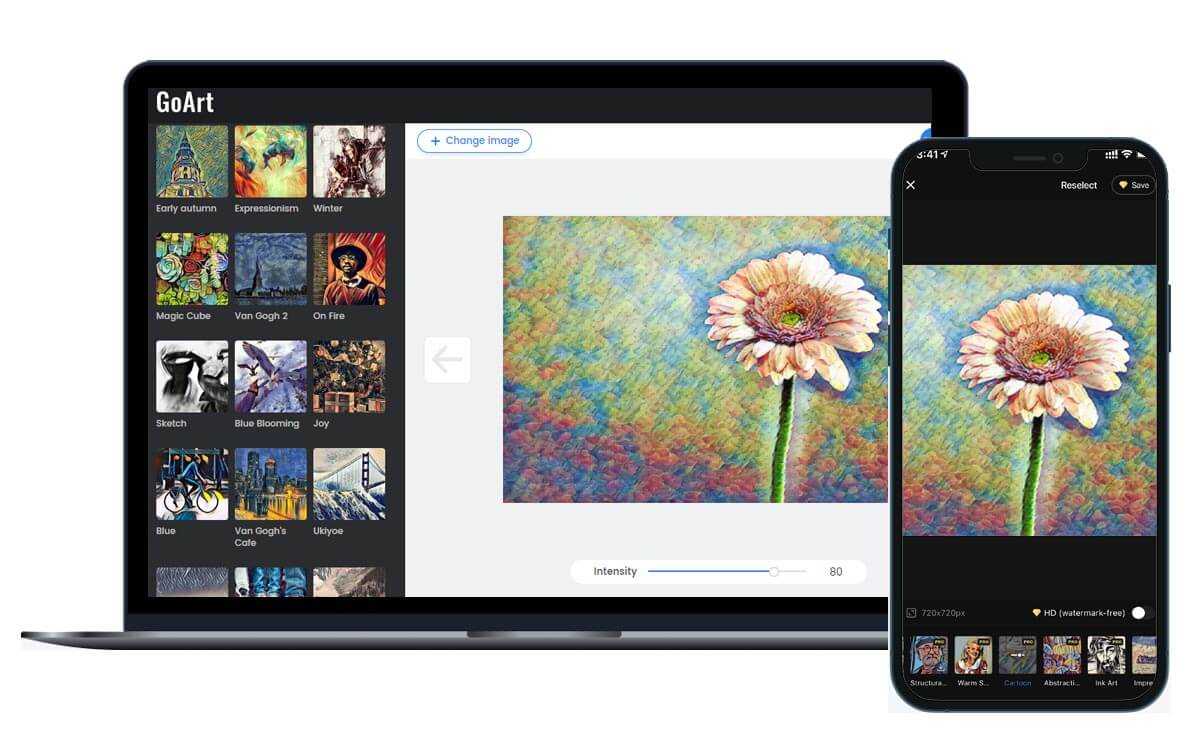 In fact, there are many ways to get a cartoon picture. The cartoon effect you want also depends on your ideas and your aesthetics. With Fotor, you can cartoonize a photo in a few simple steps online or in our app.
Lots of effects are provided to turn your photos or selfies into cartoons with one click. In our photo-to-cartoon column, your photos can be cartoonized very easily
1. Turn Photo into Cartoon Online
Free to get a cartoon image on the web by following the steps below.
Open Fotor's photo to cartoon editor to start your cartooning experience
Click the "+" in the middle of the blank canvas and drag and drop or upload the photo you want to cartoon. You can also have a free cartoon experience from the free template photos we provide.
Once the image is seated, just wait for Fotor's tools to automatically process the image for you and apply the free cartoon filters we offer. You can adjust the intensity of the cartoon effect according to your needs when you are on the preview page.
In addition to cartoon effects, try using our other art effects such as pop art effect, watercolor effect, structuralism effect, and many more.
Save and download your new cartoon photos and share them on social media or use them for other purposes.
2. Cartoonize a Photo in the App
Download Fotor App and swipe the screen to find the AI Art Effects section on the main page.
Upload the image you want to cartoonize from a local file, then swipe left and right on the effect menu bar at the bottom of the screen to find the cartoon effect. Click on it and wait for the effect to be applied.
Preview the image and adjust the intensity of the effect as needed. Once you are satisfied you can save it and switch to other editing tools to continue beautifying your photos.
Save and download your cartoon effect image.
How to Get More Cartoon Photo Effects for Free
The form of the cartoon itself is not limited, you can make the cartoon effect very exaggerated or a simple cartoon effect can also be achieved by transforming a photo into a cartoon picture. You can find and apply any effect you want in our GoArt.
Open any image in our GoArt that you want to add digital art effects.
Scroll the mouse gear to browse through the many artistic effects we offer from top to bottom in the left menu bar. You can get an initial preview of the effect directly in the image above the effect name. But you still need to decide the intensity of the effect according to your photo.
Take the pop art effect as an example, after uploading a photo, directly click the first effect in the first row of the menu bar and wait for the AI algorithm in GoArt to process the photo for you and apply the pop art effect to it 100% for you. If you want to achieve a softer effect on your photo, pull the Intensity toolbar at the bottom of the page to the left to reduce the intensity of the effect.
Save and download your photos with digital art effects.
Add More Cartoon-Related Elements to Photos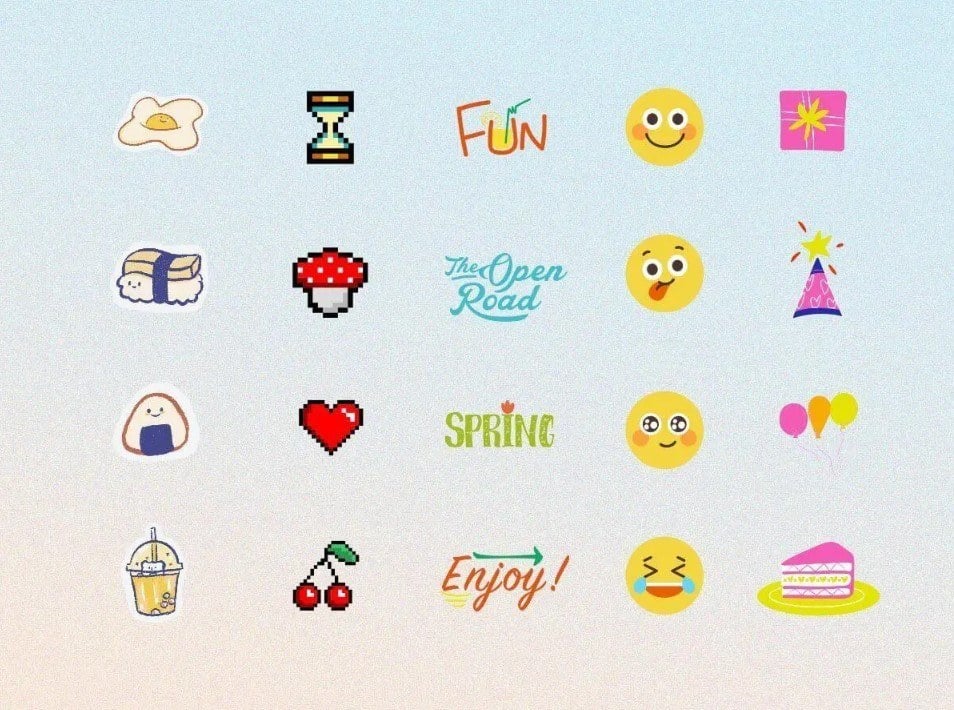 Besides applying cartoon effects to the whole photo, you can also try to enrich your image design with some cartoon elements. You can do this with Fotor's design tools, both on the web and on the app, and you can have the same great design experience about making your images cartoonish.
For some photo subjects and themes, you really only need a little cartoon element to make them stand out enough. First, you can give your photos a cartoonish quality by adding stickers provided by Fotor to them. Click on the sticker chart in the left toolbar and search for the type of cartoon sticker you want in the search box. The stickers themselves can also be edited for the best visual effect. You can drag and rotate the stickers, change the color or size, etc. Any edits can be saved when you are satisfied.
Actually, adding cartoon stickers is just an alternative to adding cartoon effects, you still need to consider when to add stickers or apply the whole cartoon effect to your photos.
Conclusion
In this blog, we show you how to turn a picture into a cartoon in many ways. From web to app, Fotor can help you to cartoon your photos quickly. In addition, we have many other artistic effects that you can apply to your photos. Hope you find this blog helpful!