Fotor not only supports AI powered automatically background remove, but also allows users to remove background from image manually. Fotor remove background from profile pictures, product photos and other images, get transparent background instantly.
Feature:
Remove backgrounds 100% automatically with one click
Available on Windows, Mac, and phone
Remove, change background color of photo or replace photo backgrounds in a snap
Built different projects for different usage.
Fotor allows you to add a new background and customize the outstanding profile, amazing banners, product graphics to meet all your need.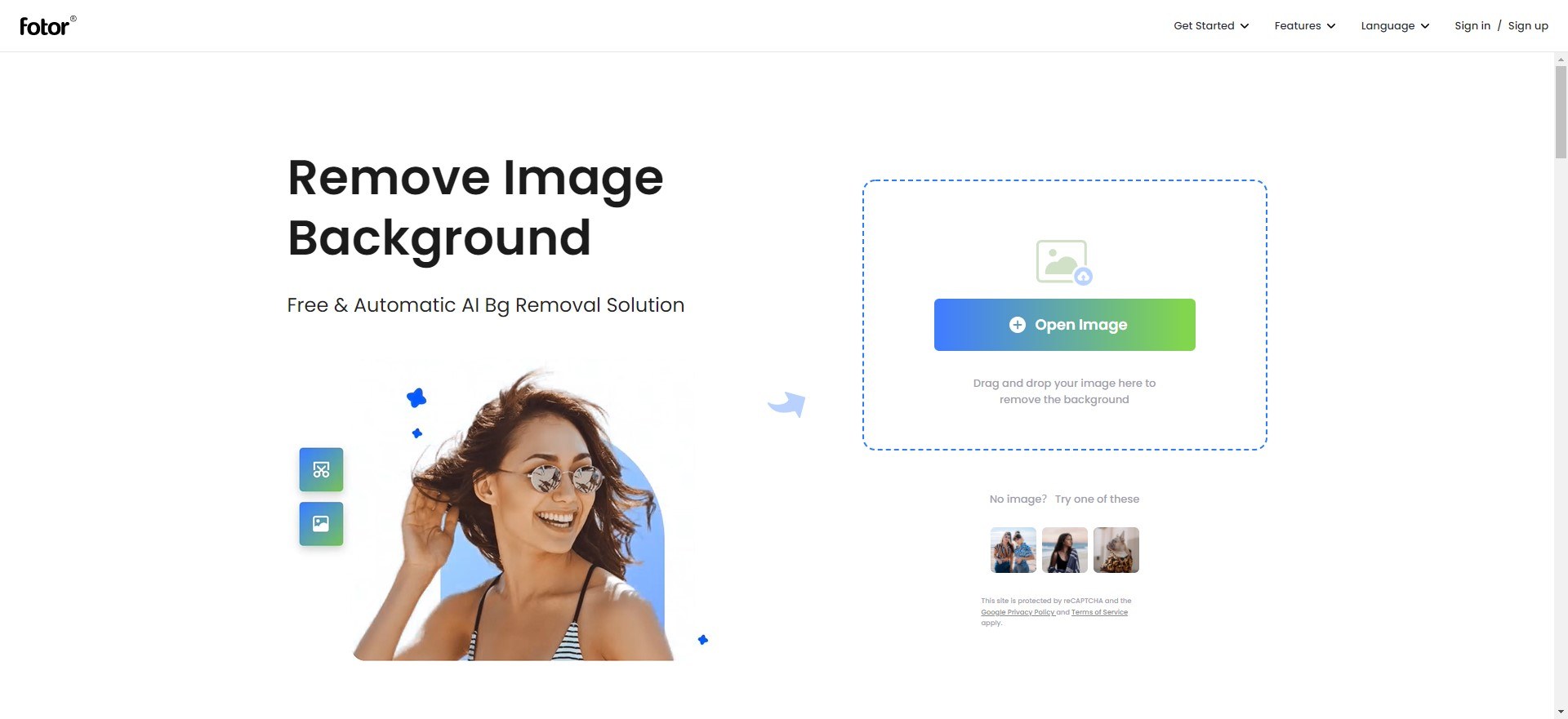 2. Remove.bg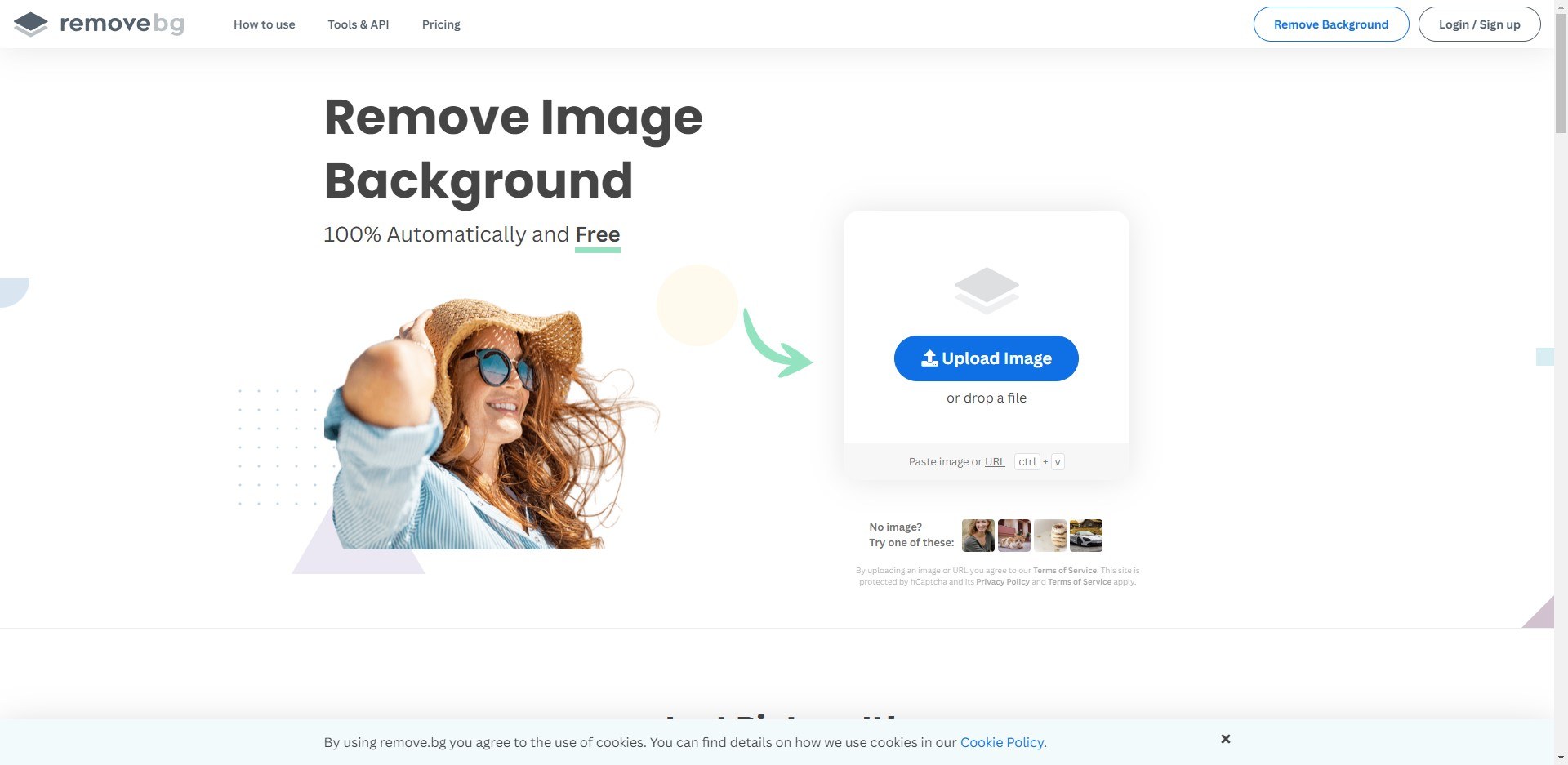 Removebg can automatically matting through AI's artificial intelligence, whether it is a solid color background or not, even the profile portrait can be very meticulous. Beginners are often stumped by matting, with this, you can save energy and time.
Feature:
Background removal is super easy by simply uploading it online.
Or API integration on Photoshop, powerpoint, websites for speeding up the workflow.
3. BG Eraser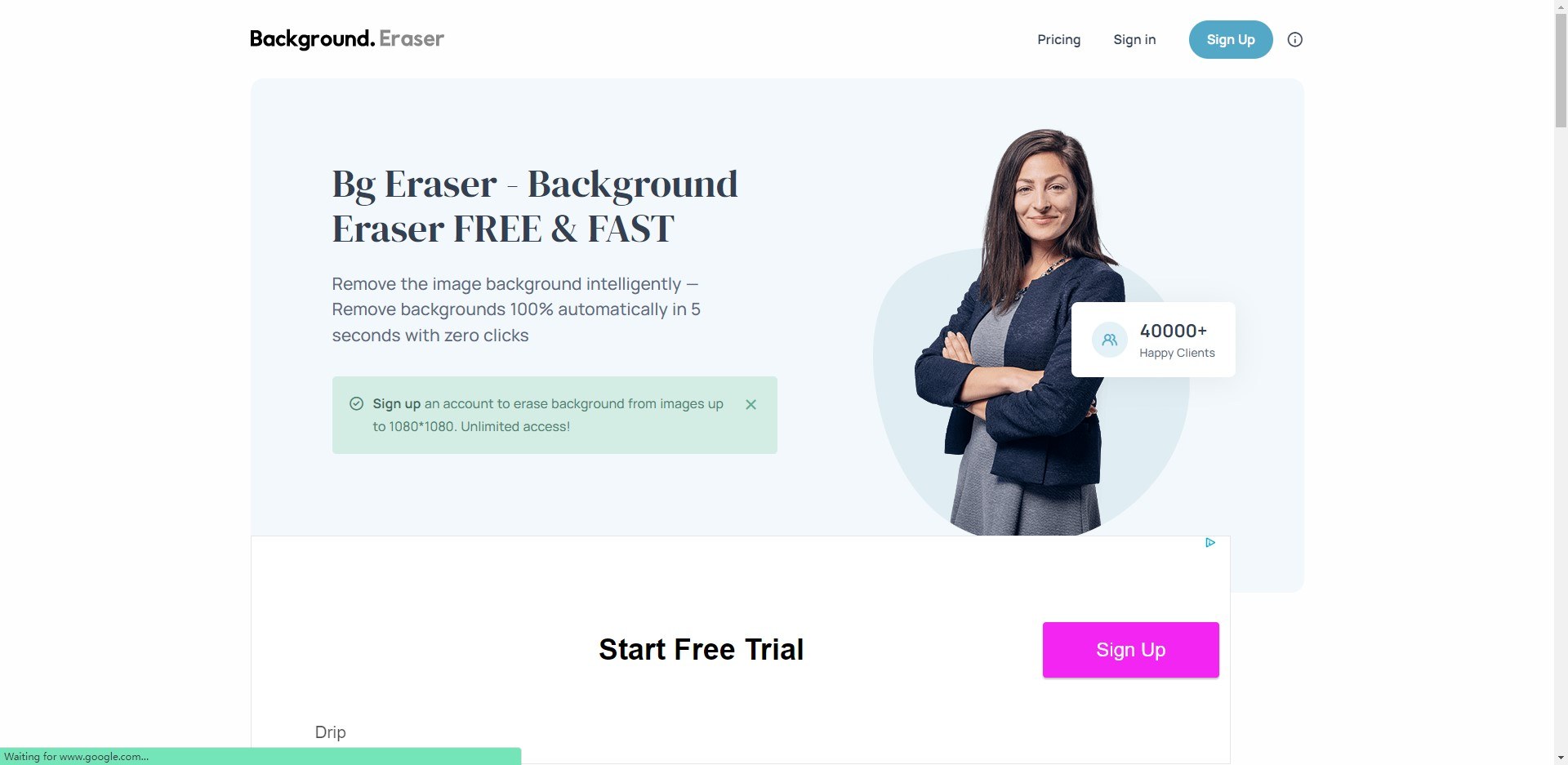 BgEraser is an automatic and intelligent image de-background tool based on AI. There is no need to check the available and deleted areas, upload pictures, and download the completed pictures immediately.
Feature:
The image will be uploaded to the BgEraser server for cloud processing and will be deleted within 24 hours.
Fast and free, you can edit more content for free and delete the background of up to five pictures a month.
4. Clipping Magic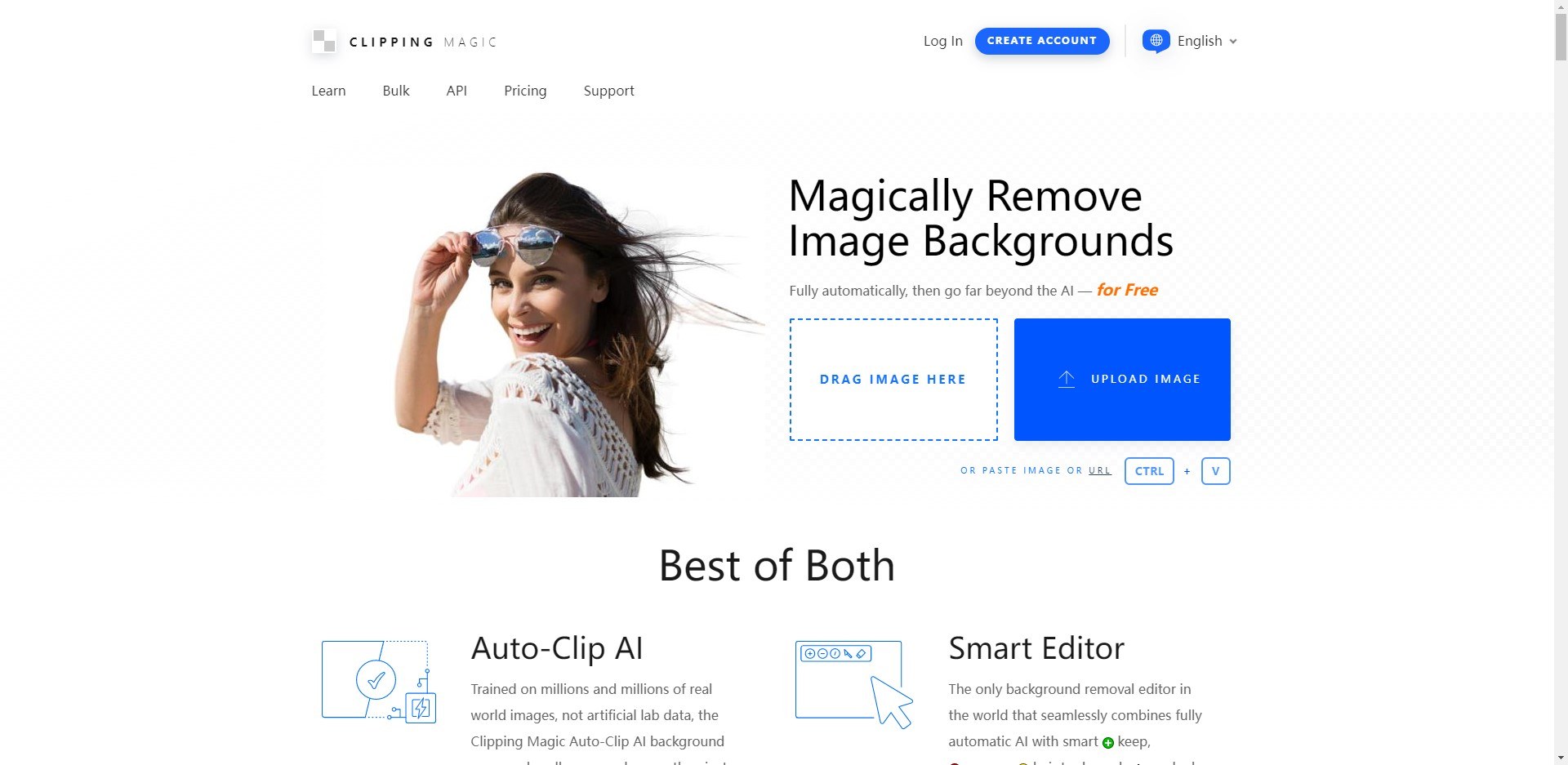 Clipping Magic AI Background Remover is trained on millions and even millions of real-world images, not artificial lab data. It can intelligently distinguish the boundary line of objects, quickly remove the background, and add shadows to items.
Feature:
Powerful algorithm: maximize your input while reducing the amount of work required to get a transparent or white background.
Automatic editing artificial intelligence: get a fully automated result immediately.
Dedicated hair tools: hair should be separated from a clean background. Gradients and some noise usually work as long as the colors involved are different.
Powerful algorithm: maximize your input while reducing the amount of work required to get a transparent or white background.
Learning doesn't stop there. As the AI background editor comes into contact with more and more photos, the processing power of ClippingMagic continues to improve.
5. Ipiccy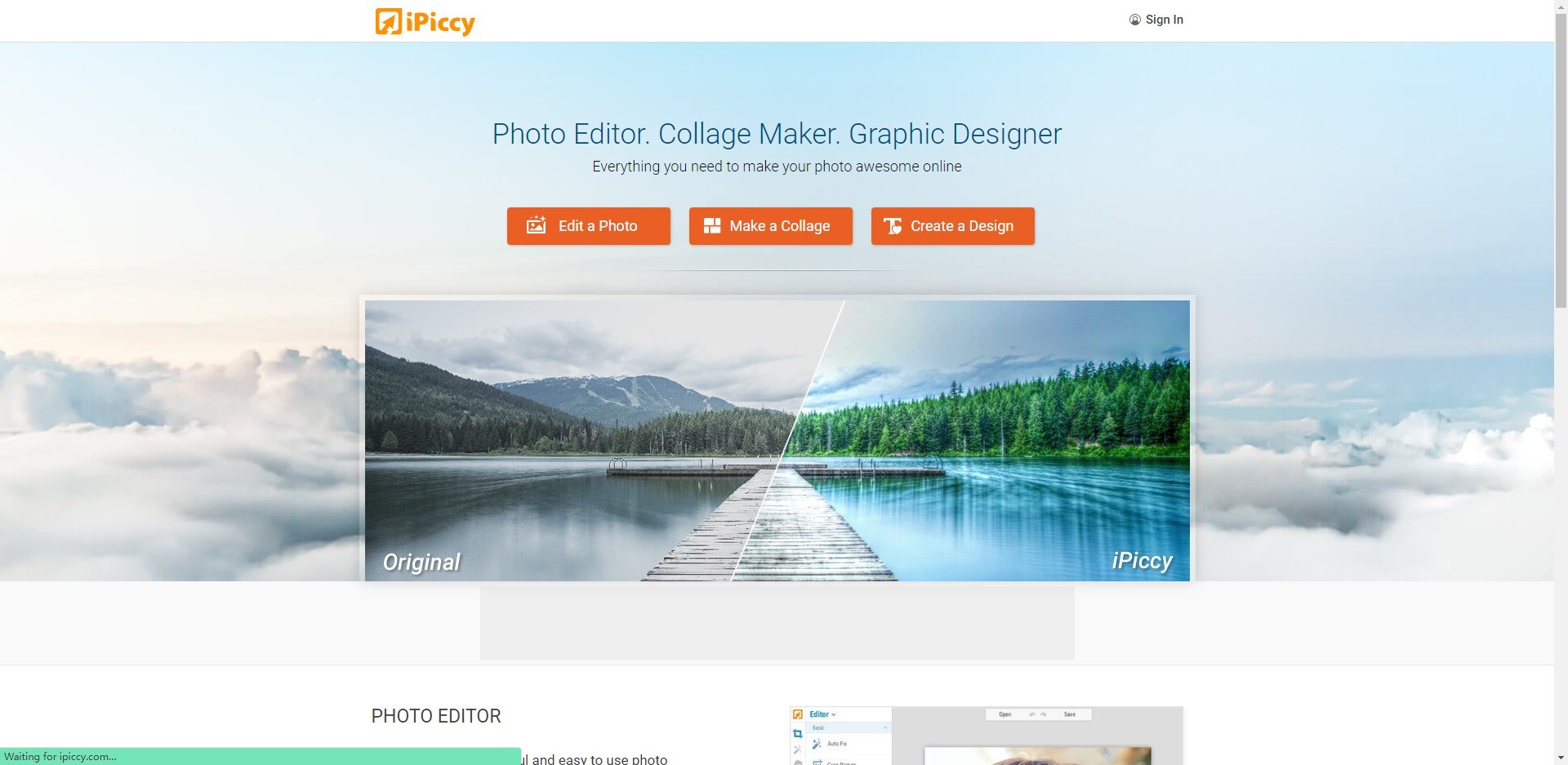 The ability of IPiccy photo editors to change the background is a wonderful and unique feature. This is because iPiccy provides a variety of tools to modify the background, including tools to directly erase image parts, tools to enhance and move image parts, and more.
Feature:
background remove tools suits many situations
Change eye color, get the right red eyes.
Cartoon effects can also be used to create amazing effects and editing.
The ability to change the background is a wonderful and incredible use of the iPiccy photo editor. This is because iPiccy has different tools to change the background, some can directly erase parts of the image, while others can take parts from the photo and move them, you can do even more!
6. FocoClipping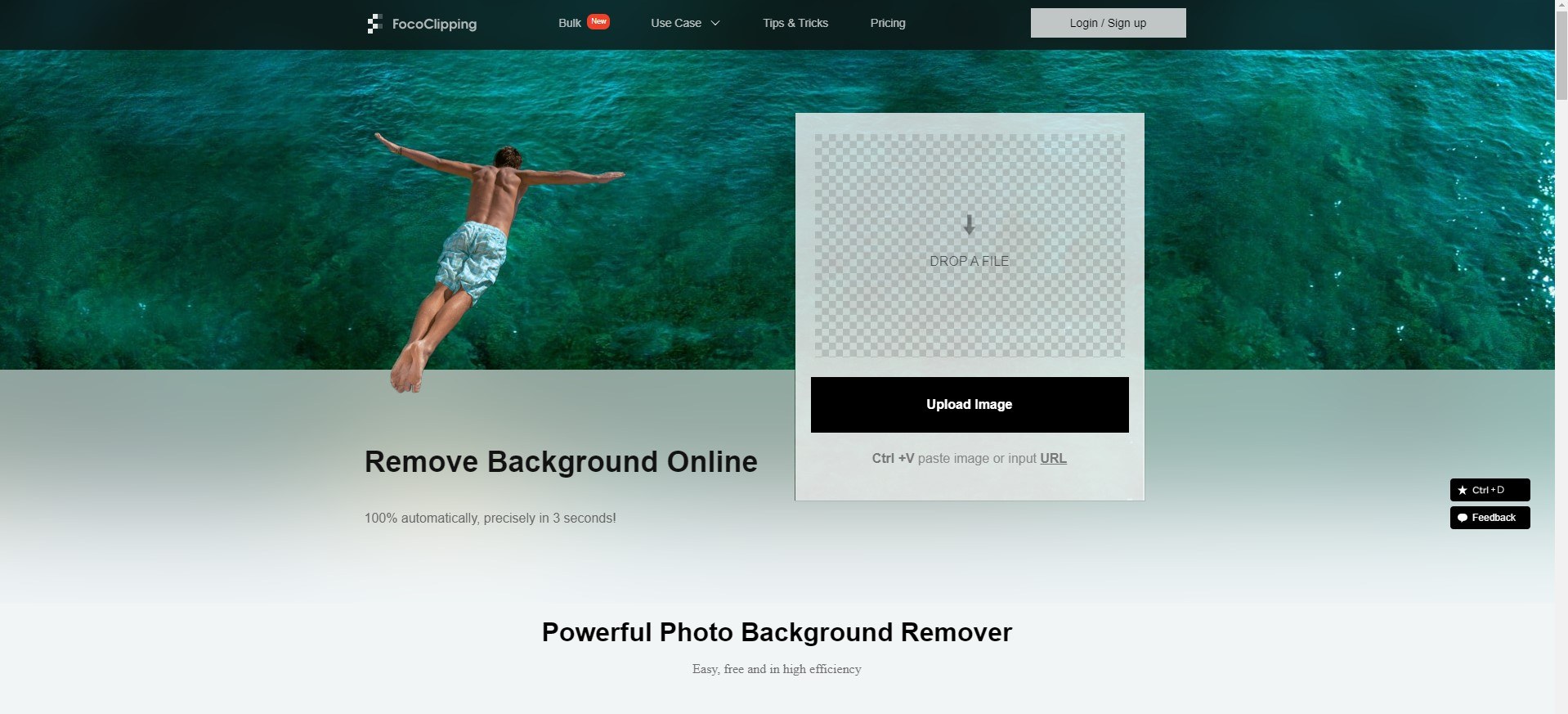 FocoClipping Remove BG Free Image Background Remover Online is a very powerful design tool website, it can uses AI algorithm, intelligent matting, accurate identification of portraits, products and a variety of graphics. It's easy to deal with whether it is to people, animals or goods for matting, the effect is very good.
FocoClipping intelligent automatic back removal. Choosing the right mode usually has a good processing effect. After removing the background, you can quickly apply a specific color background, template or upload the background image by yourself. It also provides trimming, flipping, shading or frame effects to support high quality image.
Feature:
Accurate and stunning, your work will look clean and wonderful
Drop and remove: it's so easy to use, all you have to do is drag it on screen and drop.
You can delete the background and edit your photo on the spot, you don't need Photoshop.
Function can be divided into three types according to the photo theme: characters, merchandise or patterns
7. Inpaint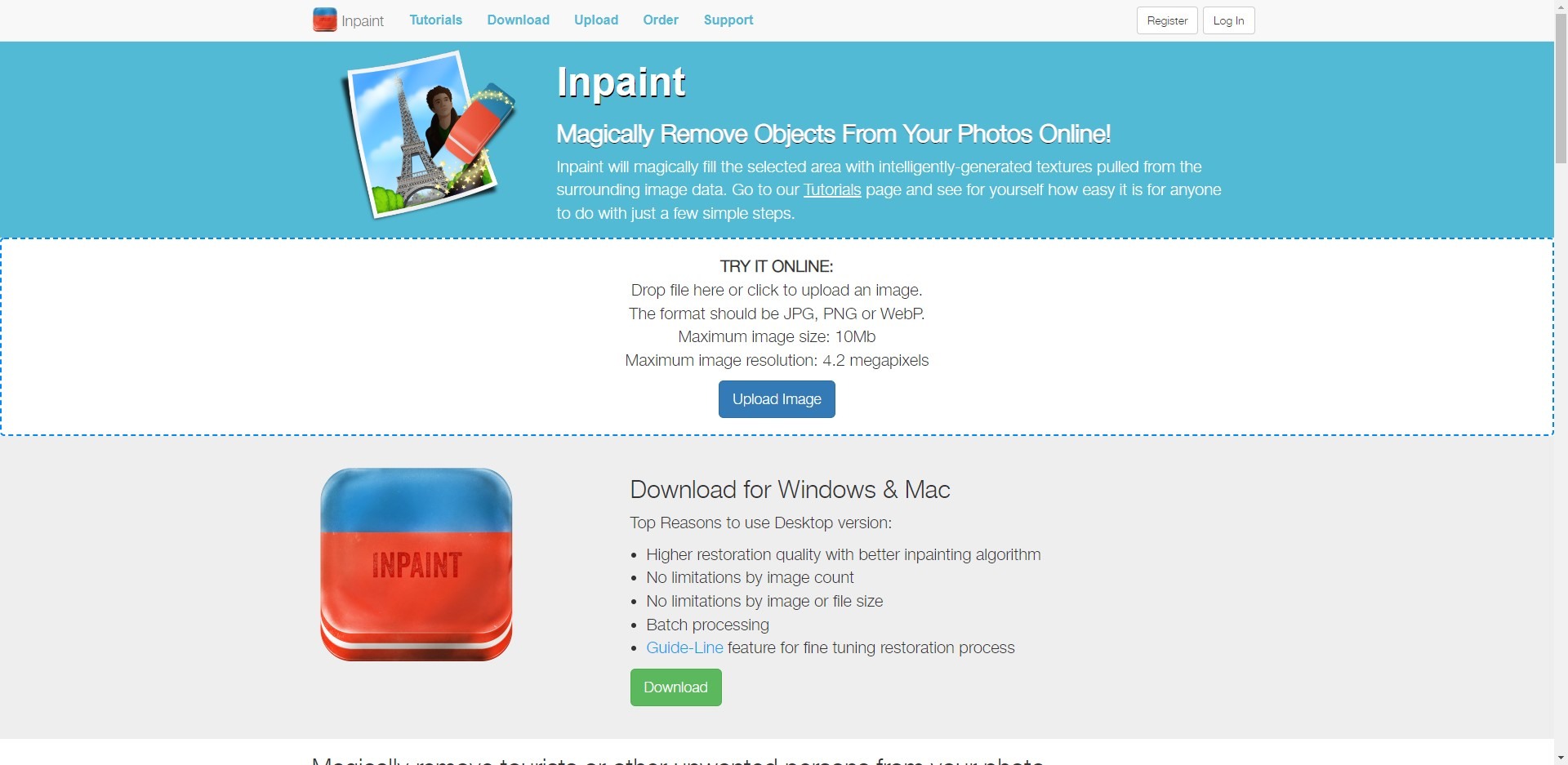 This is a practical software that can remove unnecessary objects from pictures, so that you can easily remove watermark, scratches, stains, logos and other defects; simply put, Inpaint can help you remove any part of the picture you don't want.
Feature:
The operation is simple and convenient, two steps can be done: smear the mark, and then click to deal with it.
The software is small and rich in functions.
Fast processing speed, product can be done in just few seconds.
Inpaint can repair the erased place intelligently, which makes you sigh as magical.
At the same time, the software also provides other functions, such as magic wand, lasso, eraser and other tools.
8. Depositphotos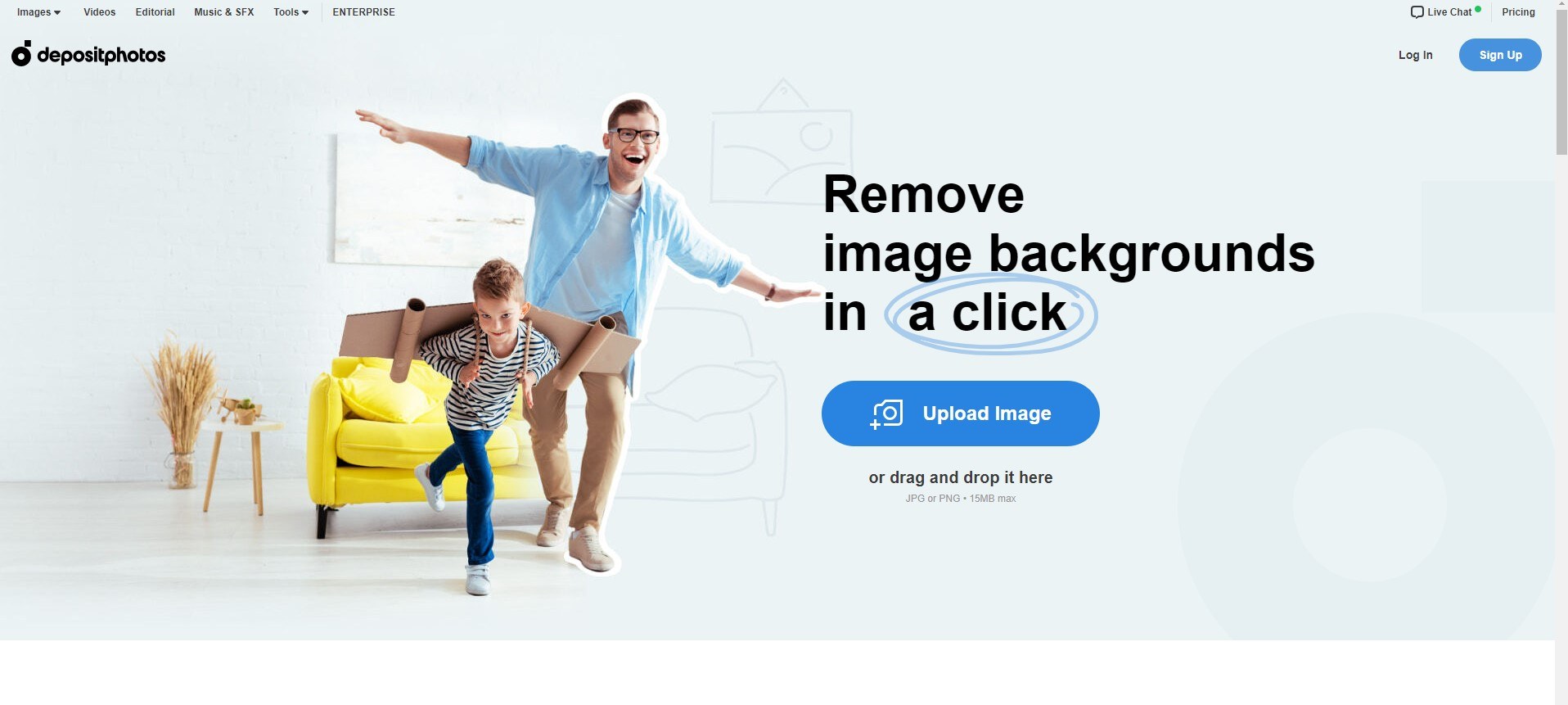 Depositphotos is a free online simple background removal tool driven by AI, even if you are not a skilled designer, as long as you upload the image, the background can be removed automatically, no matter how detailed your photo is, it can be done in about a second. The technology is based on the neural network, through the algorithm to analyze each picture, and identify the foreground and background, so as to separate it.
Feature:
If there is a clear picture of the main body in the foreground, the effect will be very good.
Upload file formats such as JPG, JPEG and PNG are supported. After removing the background, you can download PNG files with transparent background.
Conclusion
This article contains a list of free background removers. These applications will undoubtedly help you remove the background of the image. All of these applications and tools are suitable for personal use, give it a try and see which one best suit your needs!