Fotor is a great all-around online photo editor, and if you're looking for a comprehensive free Photoshop alternative, Fotor is an excellent choice. Because of the combination of AI tools and a simple and intuitive interface, Fotor is better suited for beginners to use. For example their AI-powered "1-tap enhance" and background remover are great AI tools. Fotor also has an extensive list of portraits retouching tools that can help you improve facial imperfections and body image issues, which is very popular among female users.
Not only that, Fotor also has a lot of templates and material resources for users to create various designs, such as invitations, posters, collages, logos and other image-related designs, which can meet most of your image needs in life. You can download Fotor for free on your IOS or Android device so that you can create and design images anytime and anywhere.
Pros:
Cons:
Photo saving size is not selectable.
Can only upload photos up to 20MB.
GIMP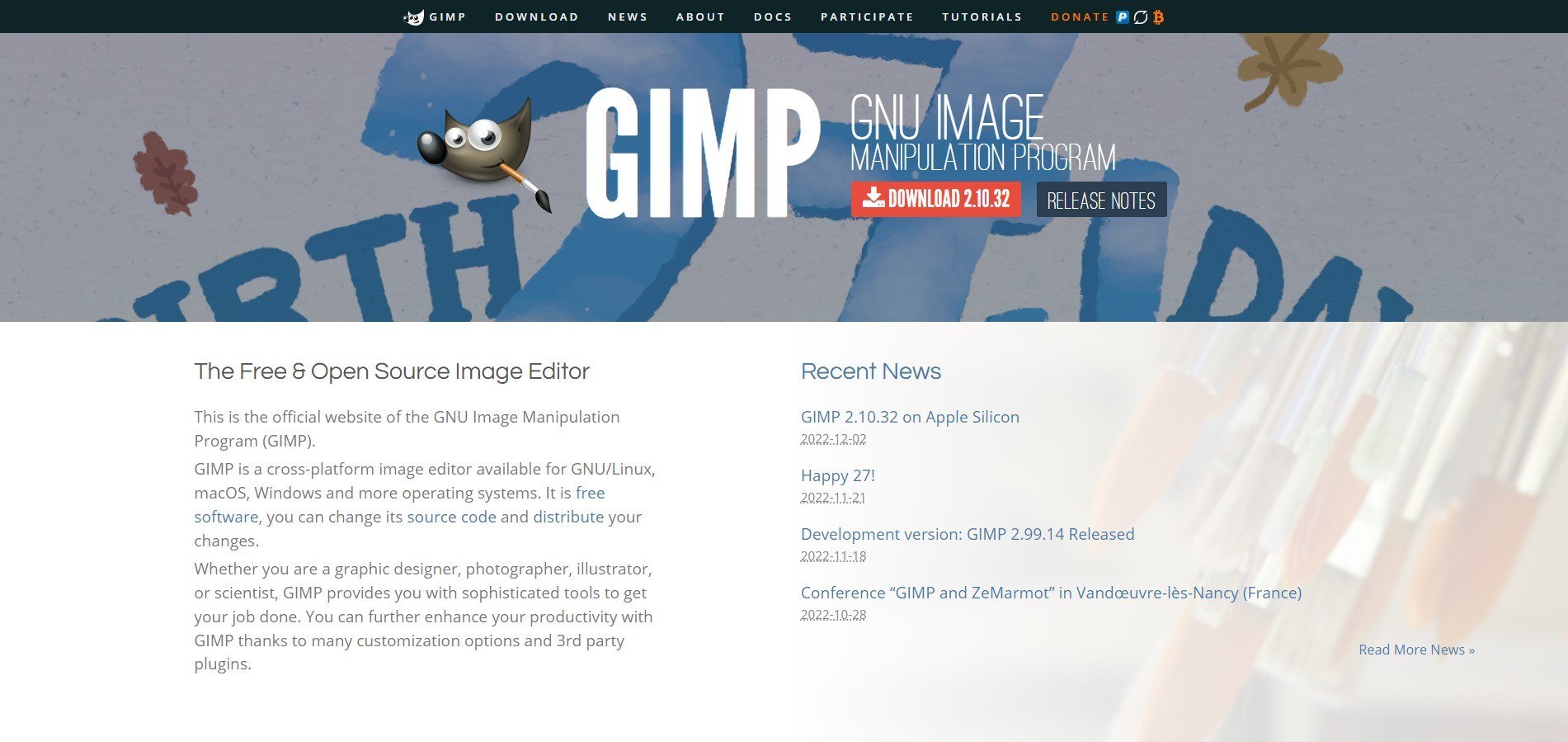 GIMP is one of the most famous free alternatives to Photoshop, and professional photographers like to use the many rich features of GIMP to improve their productivity, whether these edits are simple or complex. It is worth noting that because of the diversity of GIMP features, users need to invest some time to fully familiarize themselves with the application interface in order to facilitate the continuation of subsequent operations.
GNU Image Manipulation Program can be used as a basic painting program, a professional photo retouching program, an online batch processing system, an image format converter, and much more. In addition, GIMP is available for both Mac and Windows, as well as Linux, making it a versatile tool for photographers.
Pros:
Lots of advanced editing options.
No ads.
Image slicing support.
Comprehensive layer support with blending modes.
Cons:
learning curve that proves difficult for beginners.
Many of the preset brushes have the same settings.
There is no painting function in GIMP.
No Camera RAW filters.
Pixlr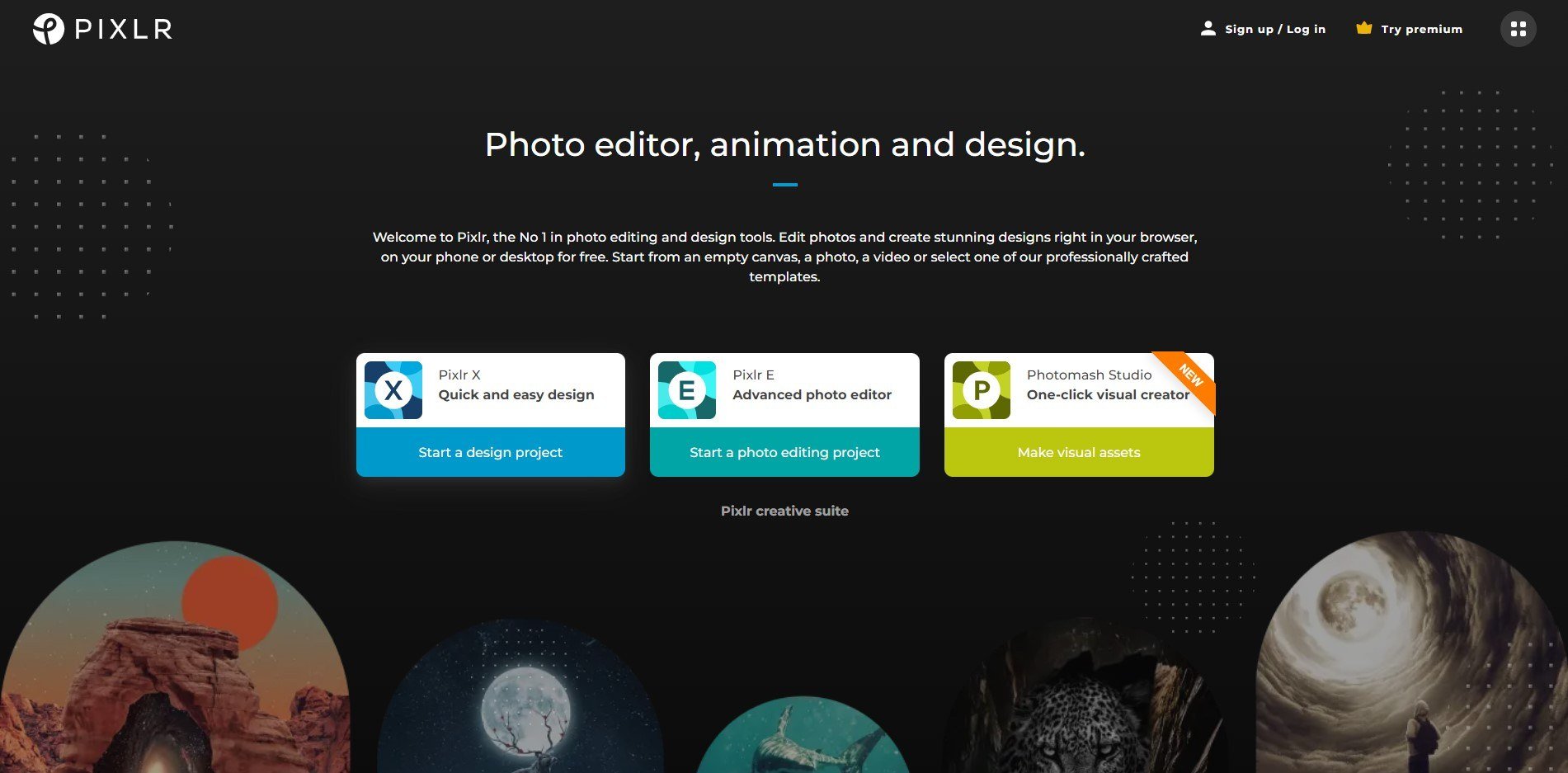 Pixlr is an online photo editing tool. Unlike other free Photoshop competitor, the Pixlr editor was created by AutoDesk - a leading brand in the field of computer-aided design. several versions of the Pixlr editor are available. The editor features a variety of tools, including blur, sharpen, noise, levels and curves. There is also a GIMP-like toolbox that includes stamp tools, healing, brushes, fills, and more.
If you are looking for a quick and easy way to improve your images and you don't want to worry about complicated software, Pixlr is a great solution.
Pros:
Accessible on any platform.
Layer editing.
Open images from desktop or URL.
No need to download software.
Cons:
Slow rendering.
There is limited file compatibility.
No pen tool.
As it is a new product, some tools are still in beta.
Luminar AI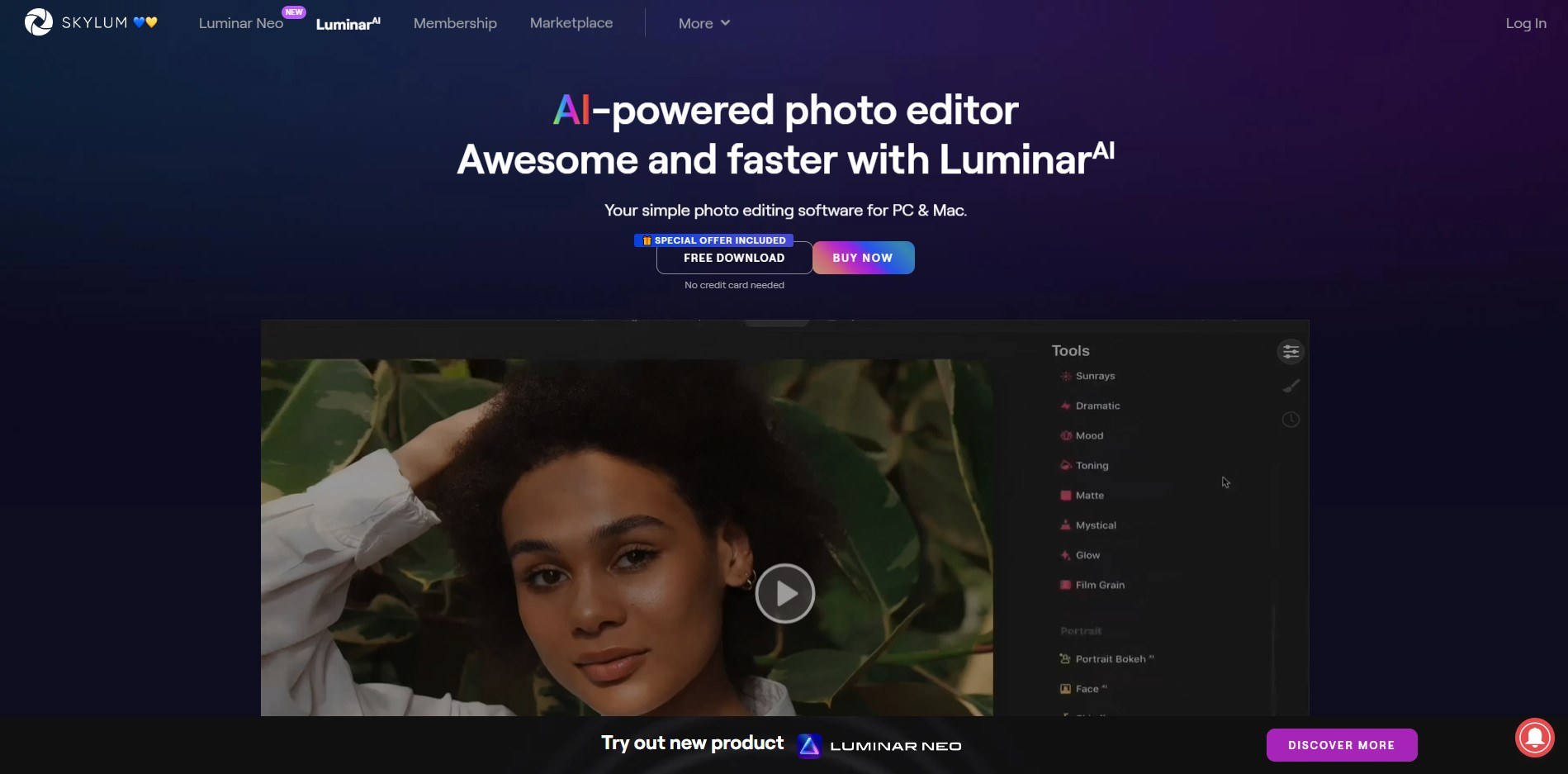 Luminar AI is a new photo editing tool that uses AI technology to speed up the editing process. This means that Luminar can automatically detect and mask certain detailed parts of an image. There is no need for you to do it manually.
At the heart of Luminar AI technology are templates. They're basically like presets or filters, but the software selects them based on your photos. Artificial intelligence studies your image and suggests the best template to use with that image. Of course, you can change each template to suit your tastes. As a standalone application, Luminar does fall short in other areas. For example, there is no layer-based editing. You can't compare images side-by-side, and there's no batch editing.
Pros:
RAW file support.
Standalone application or plug-in for Photoshop.
User-friendly and easy to use.
free updates.
Cons:
No layer-based editing.
High system requirements.
Lacks many advanced features of Ps.
Paint.Net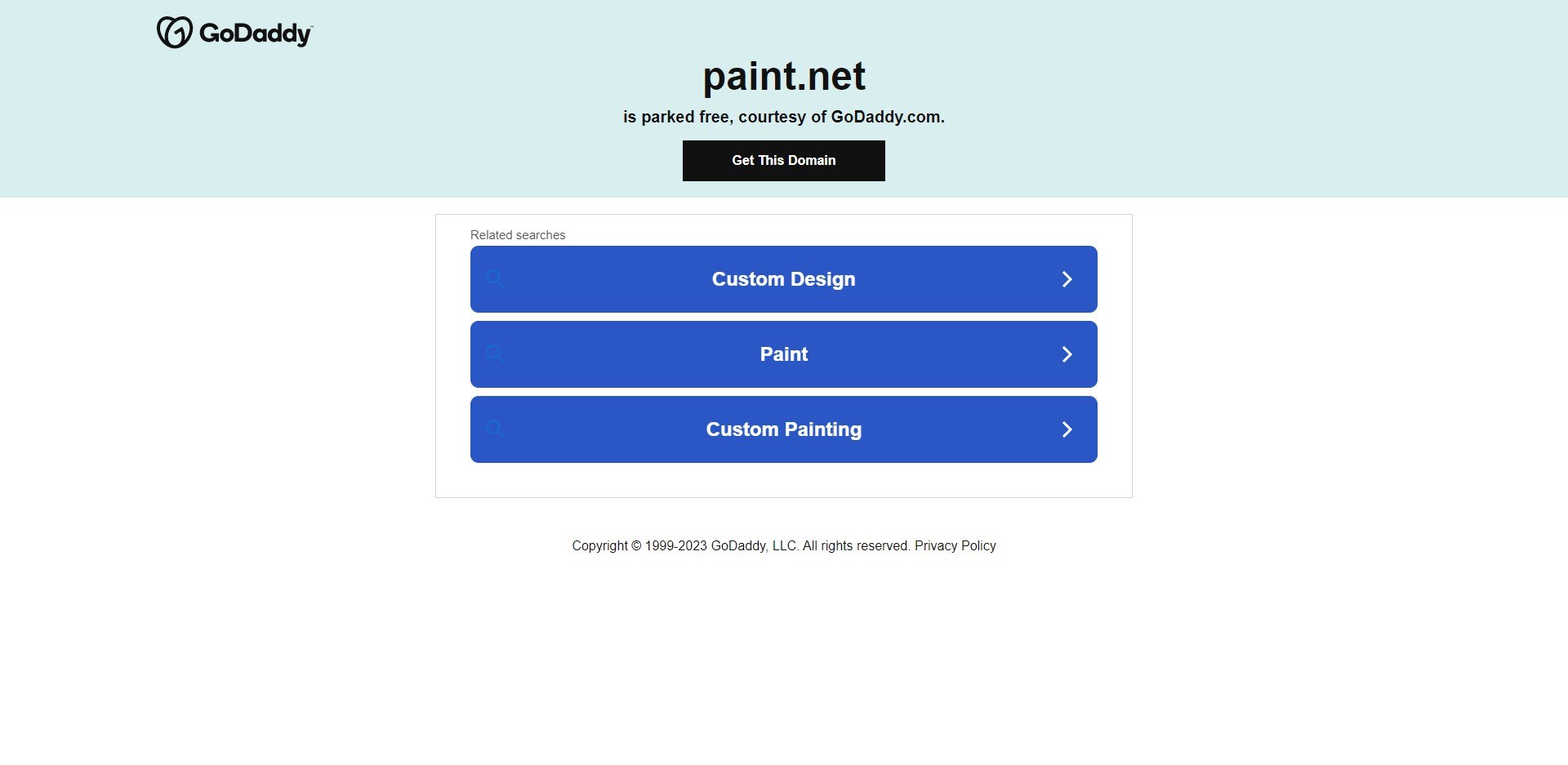 Paint.NET is intended to be an enhanced version of the MS Paint tool. As such, you will notice that there are many features here that are similar to those of your Microsoft applications. However, while Paint.NET may not be as powerful as Photoshop, it gives you a lot of features that may make it a good choice for beginners. paint.NET comes with layers and blending modes, as well as a history tool. There is a free option for Photoshop if you need compatibility with Windows.
Pros:
Easy to use interface.
Free for commercial use.
History tool for multiple quick undos.
Support for rulers, plots and gradients.
Cons:
Only for Windows OS.
no restrictions UI lacks a way to manage plugins.
Krita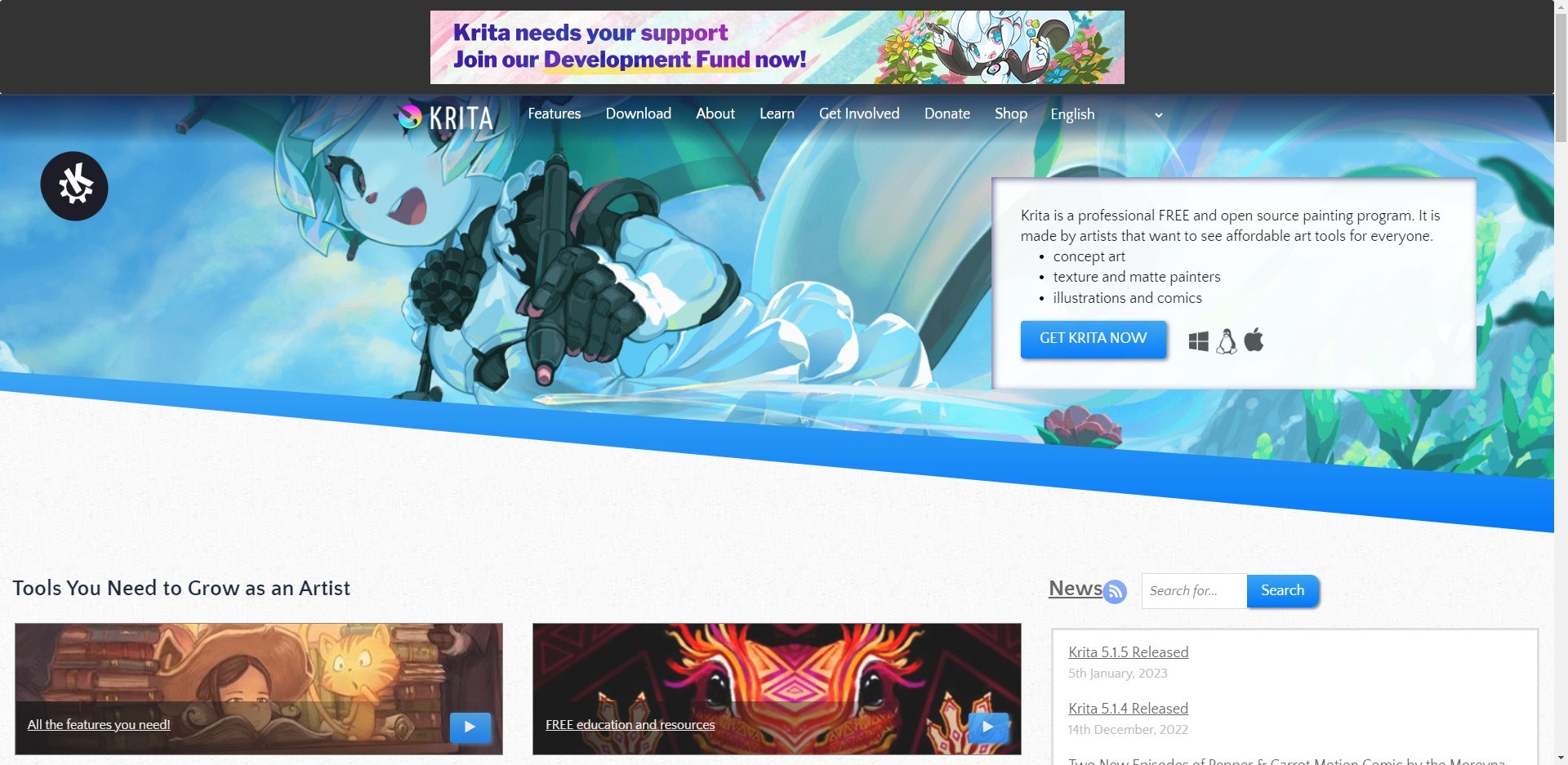 Krita is the perfect free alternative to Photoshop for photographers who need a little more flexibility when it comes to creativity. Offers many of the same tools as Adobe Illustrator. However, it does support PSD files, so it's great for designers who use Photoshop a lot. In Krita, you can work on multiple projects at once and there are many different effects to choose from. krita also supports drawing boards, making it ideal for digital painting and sketching. It is better suited for creating projects from scratch rather than editing existing images in the traditional sense.
Pros:
Shortcuts to frequently used tools.
Brush stabilizer to eliminate shakiness.
Customizable interface.
Advanced layer management system.
Cons:
No RAW filters.
Poor touch controls.
No history toolbar.
Polarr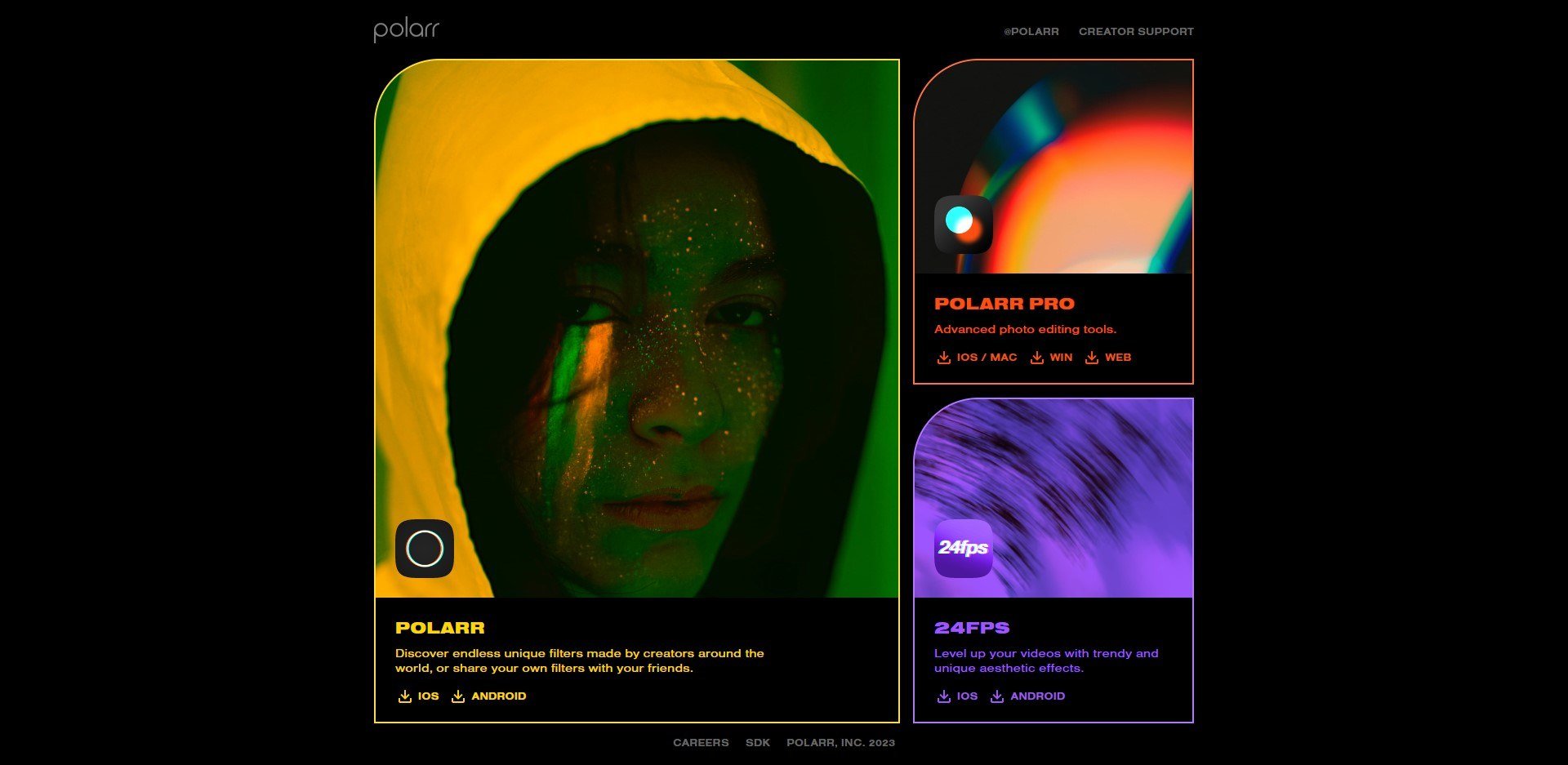 Polarr also offers an app for iOS and Android that makes it quick and easy to edit photos on the go. The simple design makes Polarr perfect for the novice photographer who wants to edit quickly without extra features. Clean and minimalist design shines in Polarr. Skin editing tools make it easy to smooth out blemishes. Polarr is a unique alternative that mixes many of the popular features of Lightroom and Photoshop.
Pros:
Doesn't require a special browser plugin to work.
Suitable for beginner.
Import custom LUTs and work with RAW files
Displayed your most recent photos
Cons:
Monthly fee for all features.
Lack of advanced image editing tools.
The program can lag when editing larger photos.
Photo Pos Pro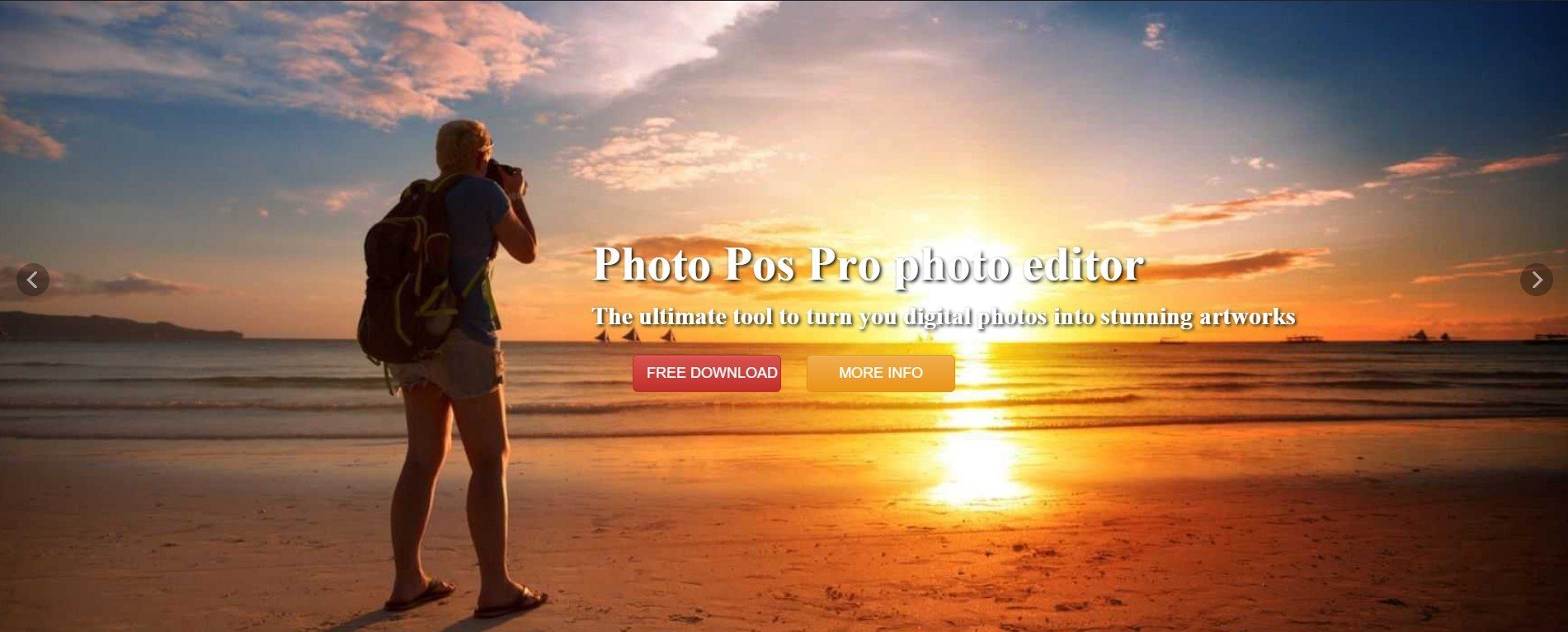 Photo Pos Pro is one of the popular free competitor to Photoshop on the market today. photo Pos Pro is a complete image editing suite, similar to Photoshop, with layers and layer masks, as well as healing and cloning brushes. There are even scripts and options for matching edits to help you save time on editing. You can always enable the "Newbie" layout to help you stay on track and edit what's important. For those with more experience, the "Expert" layout provides users with editing tools to fine-tune their work, such as manual curves and level adjustments. Again, Photo Pos Pro can be used on both Mac and Windows systems.
Pros:
Add frames and collages.
Beginner and advanced models to suit your needs.
Numerous pre-designed extension packs.
Create filters and save them for later use.
Balance of one-click and manual editing tools.
Cons:
Sometimes run slow.
Output file sizes are limited.
Need to spend time to learn the interface.
Conclusion
Free and good Photoshop alternatives can provide a more user-friendly photo editing experience for users who are not familiar with Photoshop.
In this article, we have detailed a selection of eight best photo editors that can be used as Photoshop alternatives, from the introduction of the photoshop competitors to the comparison of pros and cons that can help you easily pick the most suitable photo editor.