Fotor's background remover tool empowers you to effortlessly create electronic signatures for your documents. With this versatile tool, integrated within Fotor's online photo editing platform, you can remove backgrounds from signatures and add your e-sign to your photosand docs.
With just a few simple steps, you can extract your existing signature from an image or design a new one from scratch. The background remover tool utilizes advanced algorithms to accurately eliminate unwanted elements accurately, ensuring a clean and crisp signature. Users have full control over customizing the signature's size, position, and opacity, allowing them to achieve the desired look and feel.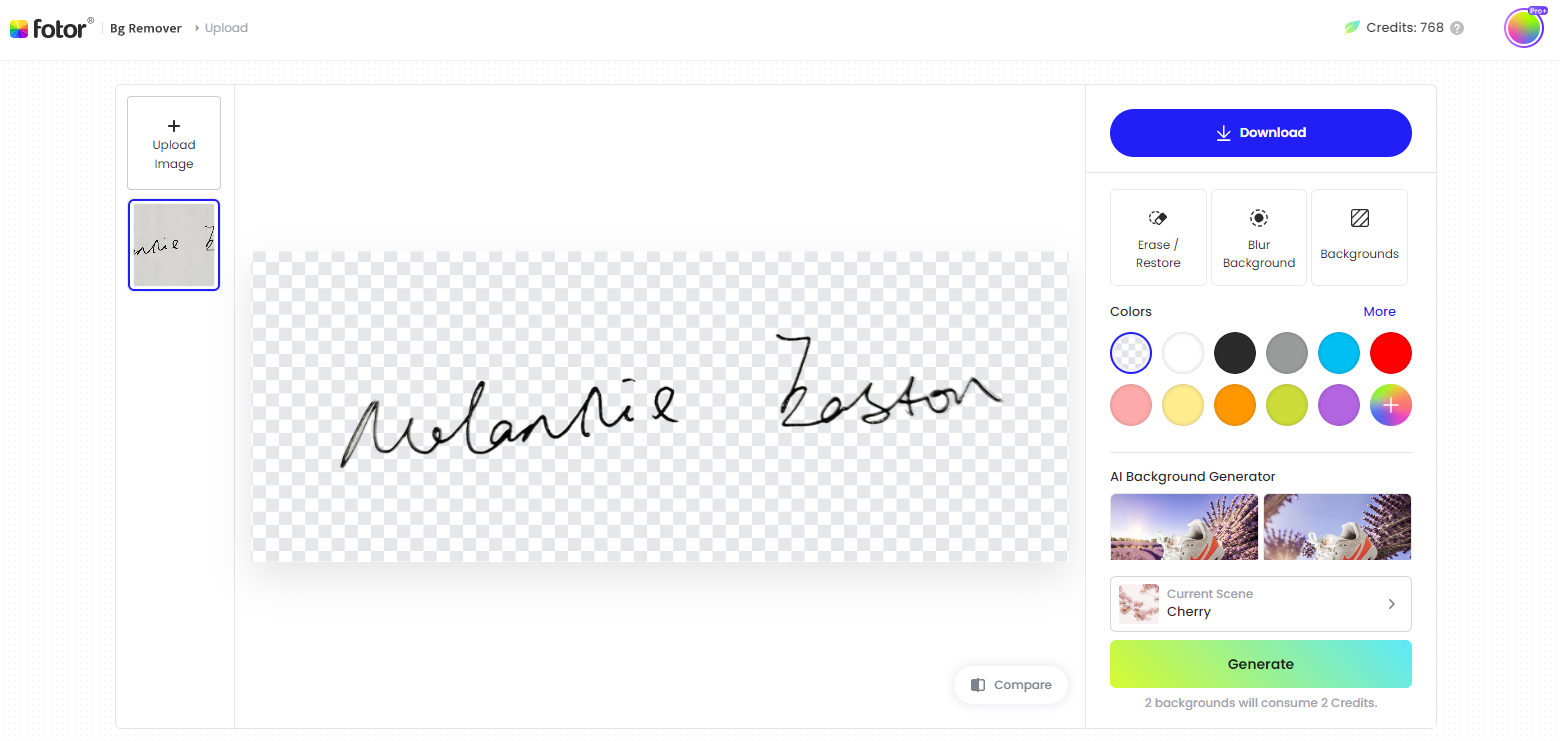 Designed with user-friendliness in mind, Fotor's background remover tool features an intuitive interface that makes the process seamless, even for those without prior editing experience.
By leveraging Fotor, you can embrace the convenience of electronic signatures, eliminating the need for physical paperwork.
2. DocuSign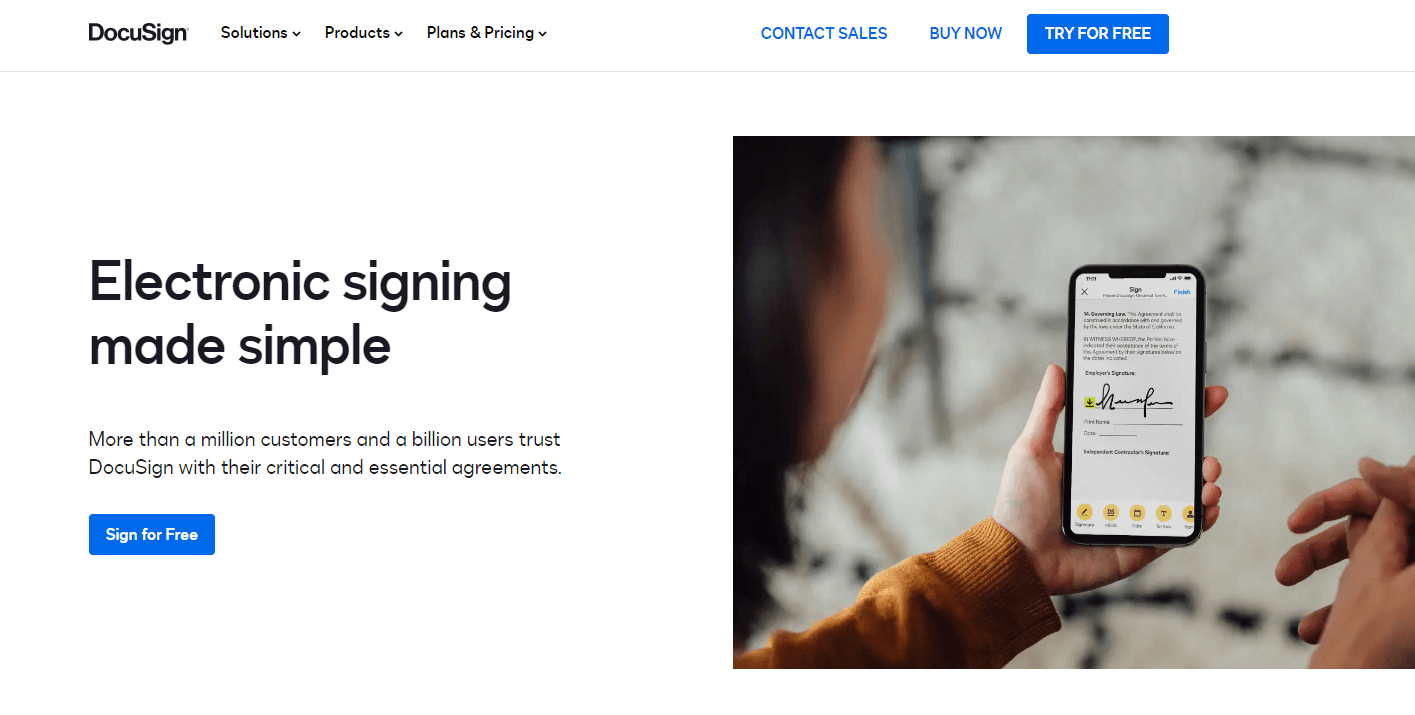 DocuSign offers a range of features to facilitate online document signing and workflow automation. You can upload documents, add signature fields, and send them for signature to one or multiple recipients. The tool supports various authentication methods, including email verification, access codes, and multi-factor authentication, ensuring the security and integrity of the signed documents.
Furthermore, DocuSign provides features for document tracking, real-time notifications, and automated reminders, enabling you to monitor the progress of electronic contract signing and stay informed throughout the process. This platform integrates with cloud storage platforms and CRM systems, to streamline document management workflows.
3. DigiSigner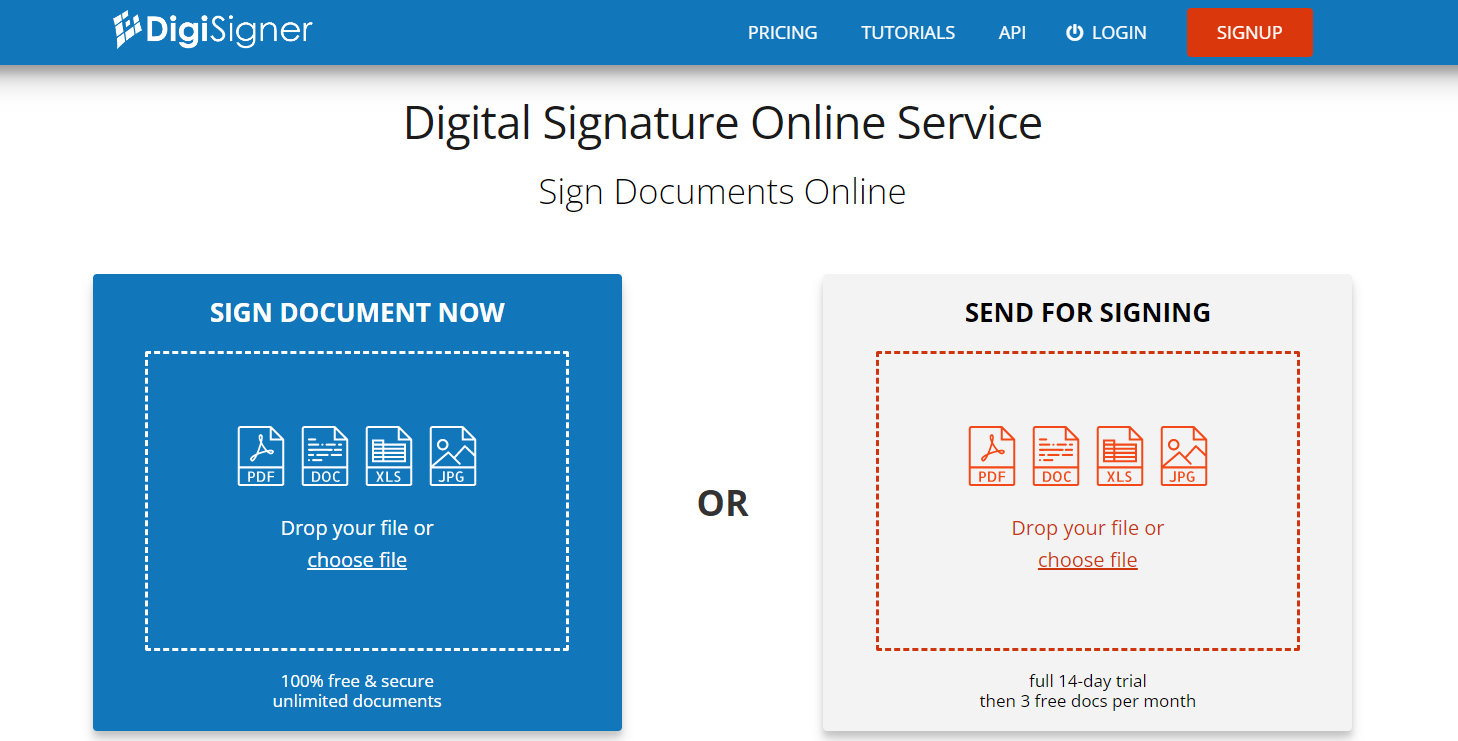 DigiSigner is an electronic signature software solution that offers a straightforward and user-friendly approach to signing and managing documents digitally.
One of the key features of DigiSigner is its simplicity. The software is designed to be easy to use, making it accessible to users of all technical levels. It provides a straightforward interface where you can upload documents, add signature fields, and invite recipients to sign electronically. DigiSigner supports multiple signature types, including online digital signatures and graphical signatures.
Security is a top priority for DigiSigner. The software ensures the integrity and authenticity of signed documents by employing encryption technologies and adhering to industry-standard security protocols. This ensures that your documents and signatures are protected throughout the signing and storage processes.
DigiSigner also offers features such as document status tracking, real-time notifications, and audit trails. These functionalities provide transparency and visibility into the progress of electronic document signing, allowing users to stay informed and track the completion of signatures.
4. Adobe Acrobat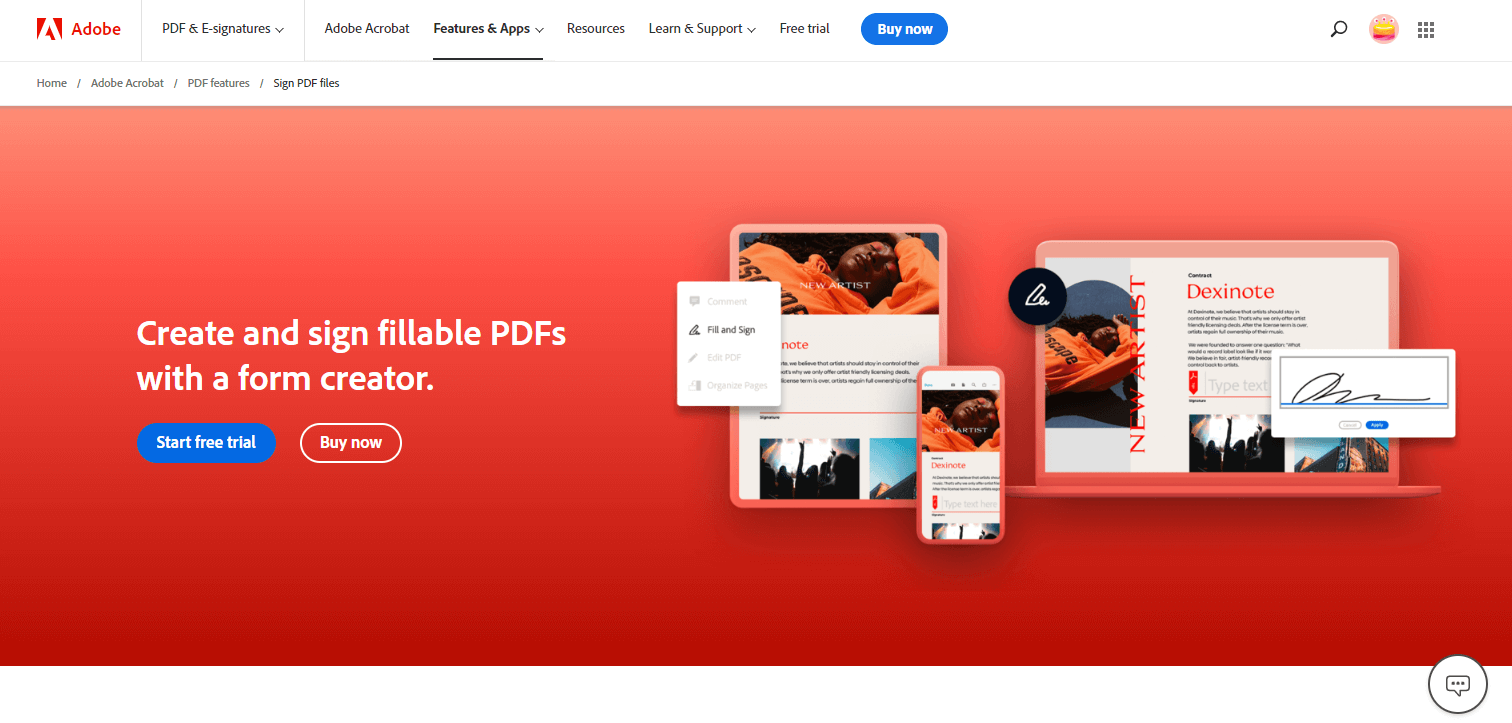 Adobe Acrobat is a software application developed by Adobe Inc. that is primarily used for creating, editing, and viewing PDF files. It offers a comprehensive set of tools and features to work with PDF documents effectively.
One of the notable capabilities of Adobe Acrobat is its ability to facilitate online document signing. The software provides robust digital signature functionality, allowing you to sign PDF documents electronically. You can create and manage digital signatures, apply them to PDF files, and verify the authenticity and integrity of signed documents.
Adobe Acrobat offers multiple options for adding an e-signature to a PDF. You can create your own digital signatures using a certificate-based digital ID, or they can choose to draw or type your signature directly on the document. The software also supports the use of third-party digital signature providers for added flexibility.
5. Smallpdf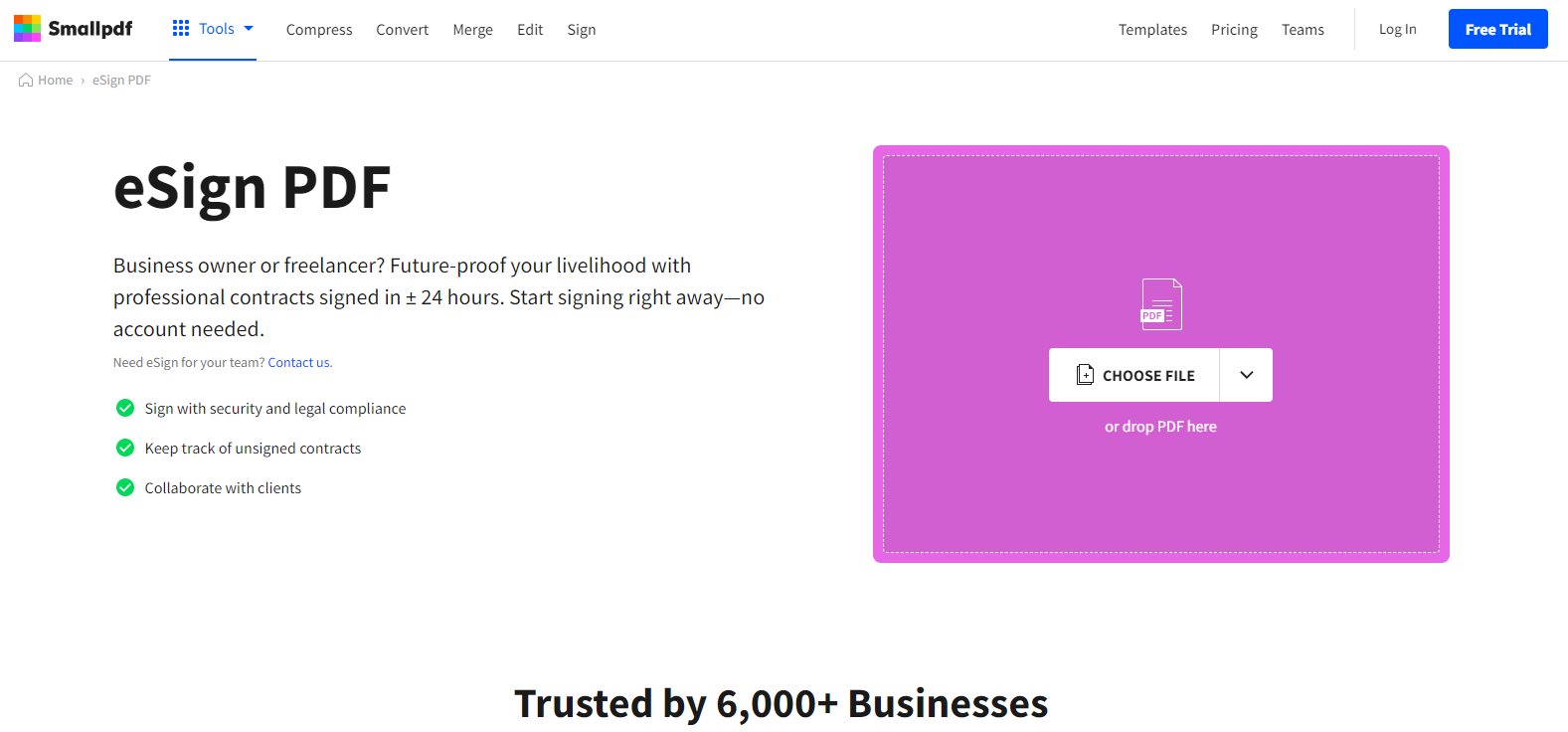 Smallpdf is an online platform that offers a wide range of PDF tools and services. It also offers secure and convenient online document signing capabilities. With this tool, you can seamlessly add legally binding signatures to your documents in just a few clicks.
The feature allows you to upload your documents in various file formats, including PDF, Word, and Excel, making it versatile and accessible for different types of files.
You can sign documents using your mouse or touchscreen, or they can opt for a typed or uploaded signature for a more personalized touch. The feature also allows for the addition of multiple signatures, making it ideal for collaborative projects or multi-party agreements.
Additionally, Smallpdf offers a range of other helpful features, such as PDF protection with passwords and encryption, optical character recognition for converting scanned documents into editable text, and the ability to add watermarks or page numbers to your PDFs.
6. DocHub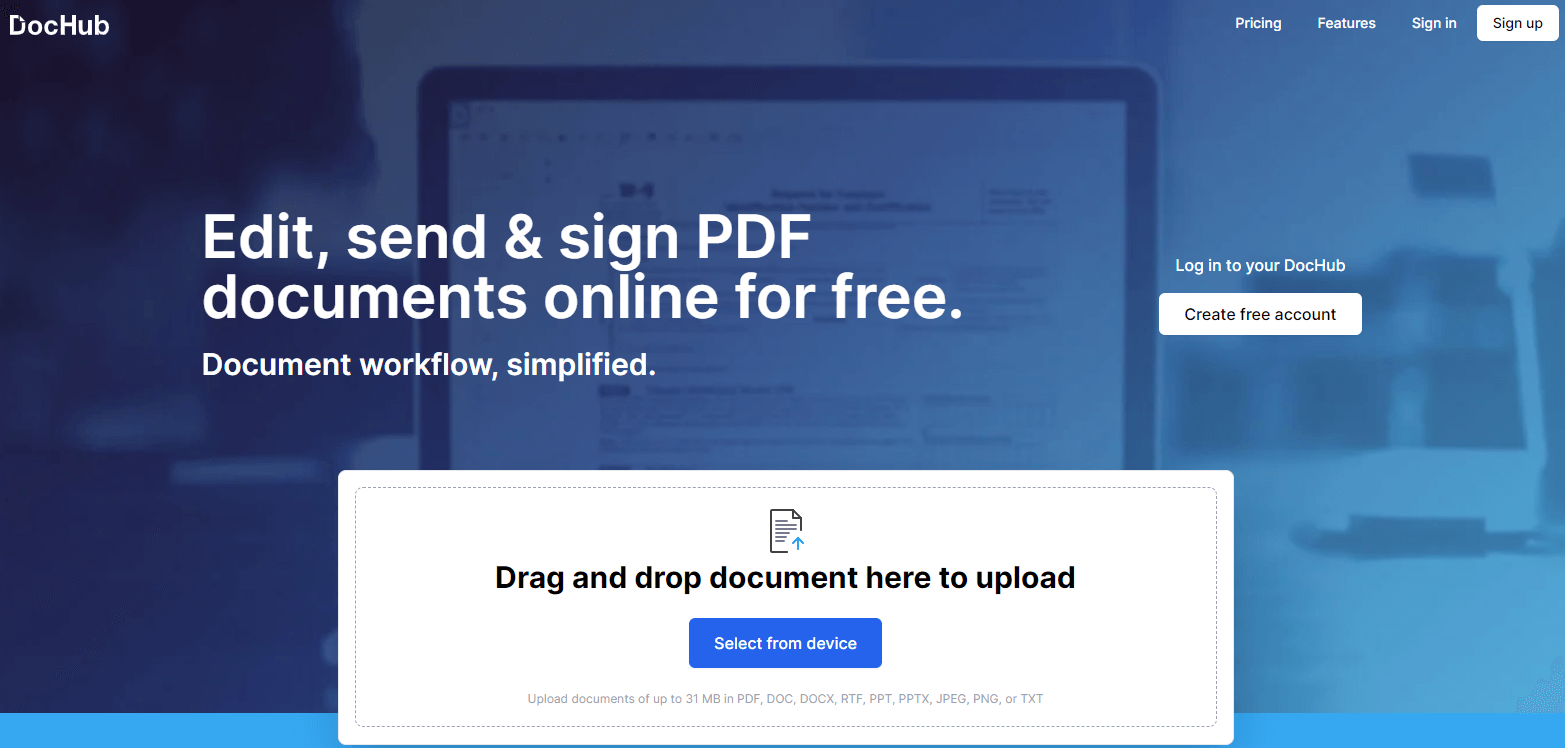 DocHub is an online platform that provides you with the ability to edit, share, and digitally sign PDF documents. It offers a range of document workflows that aim to streamline processes such as collecting signatures, distributing documents, and completing forms. Users can leverage various PDF editing features, including annotations, page manipulation, and filling out PDF forms.
The platform is compatible with mobile devices and can be seamlessly integrated with popular services like Gmail, Google Drive, and Dropbox. One notable feature is the capability to import documents directly from email inboxes for editing or signing.
DocHub ensures compliance with the ESIGN Act, allowing you to collect legally binding electronic signatures. Additionally, it offers multiple signer workflows, bulk electronic document signing, PDF form creation, reusable form templates, and facilitates file sharing and publishing.
How to Create an Electronic Signature Online?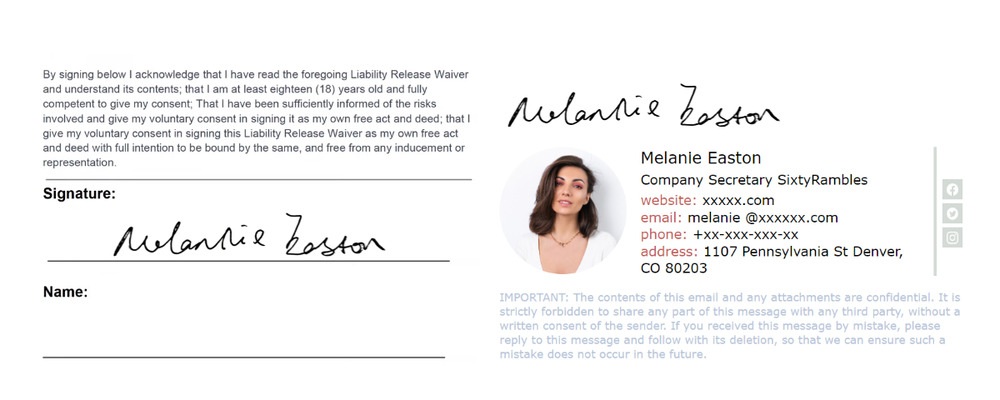 Creating an electronic signature online can be a simple process. Here are the steps to creat your own digital signature.
First, write down your signature on clean white paper, preferably in black.
Then take a picture of your freshly written handwritten signature from directly above.
Open fotor.com, go to the background removal tool, and upload your signature photo.
Next, wait a few seconds and Fotor will automatically remove the paper background from your signature and replace it with a transparent background.
That's it, your electronic signature is done. Save the e-signature in PNG format with a transparent background and you can add them to your docs or contracts.
Conclusion
With the knowledge of top-notch software for creating online document signings, you can now utilize these user-friendly resources to swiftly create electronic signatures within a few minutes. There's no need to delay any longer — begin signing your documents electronically today and relish the added convenience it brings to your workflow!