Fotor is a free online alternative to Photoshop that is simple to use, even for beginners. You may enhance and edit your photos directly from your browser with Fotor. It has a clean, simple interface and there is no learning curve, making it a good choice for novices.
Fotor offers a wide variety of AI photo editing features, as well as filters and effects that you can use to turn ordinary photos into works of art in a matter of seconds. It has basic photo editing options, such as adjust brightness and contrast, add text, shapes and stickers to images, circle crop images, as well as more advanced features, such as unblur images, remove image backgrounds, touch up portraits, and a whole lot more.
Fotor is not only useful for editing photos. It has a design feature that allows you to create various designs. You can create custom collages with your own photos, and create cards, flyers, logos, business cards, etc.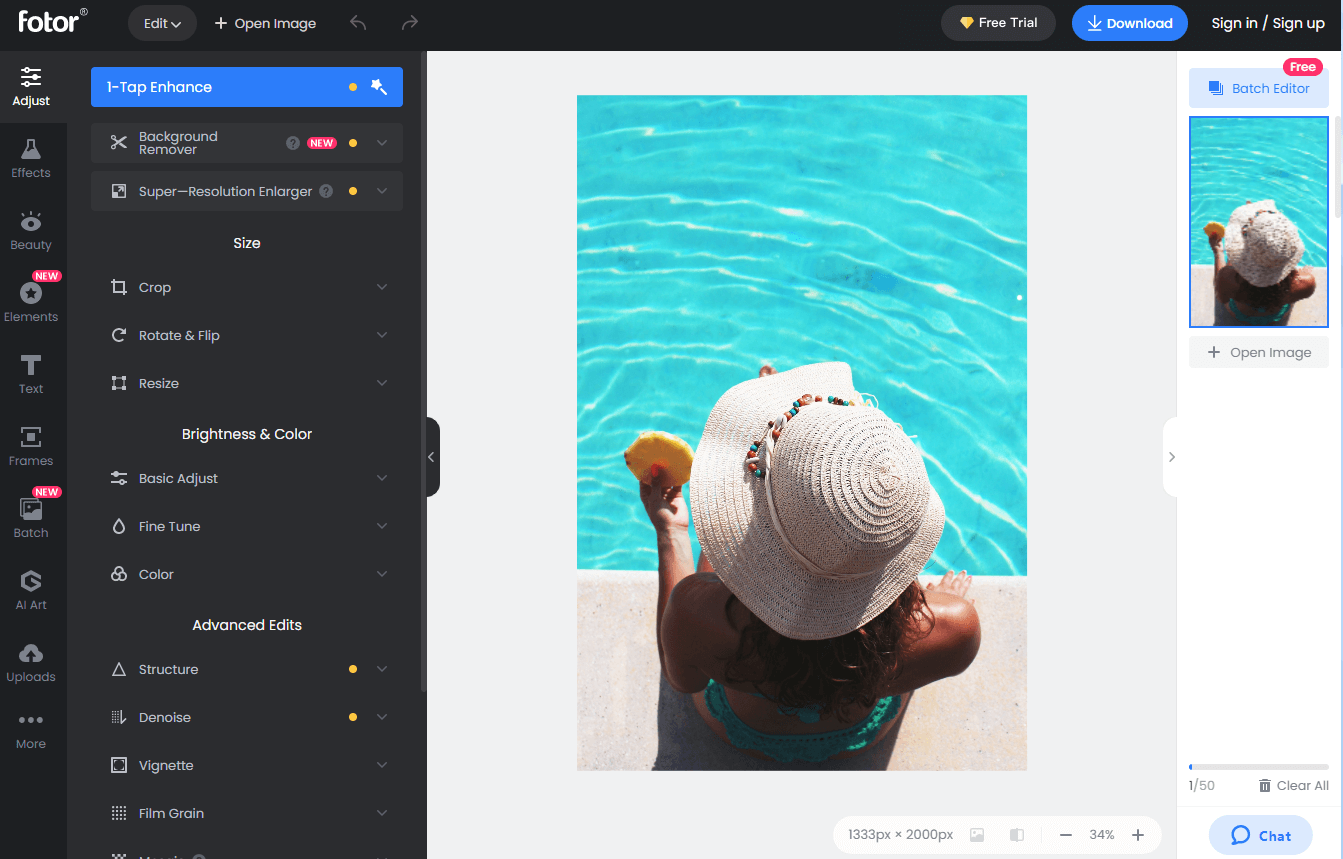 Photopea
Photopea is a lite version of Photoshop that you can use online. It is based on HTML5 technology, and the interface and editing tools are very similar to Photoshop. Additionally, it offers a comprehensive set of shortcuts, which are the same as those in Photoshop. In other words, if you have some knowledge of Photoshop, you'll have no problems getting started with Photopea.
Photopea also supports a comprehensive range of image formats, including common image file formats such as JPG, PNG, GIF, SVG, TIFF, etc.
Photopea also supports a wide range of image formats, including JPG, PNG, GIF, SVG, TIFF, and more. With Photopea, you can edit and view PSD, AI, XD, Sketch, PDF, XCF, and RAW files as well.
The editing capabilities of Photopea are quite robust. With it, you can resize pictures, add layers, make posters, add filters to pictures, and much more.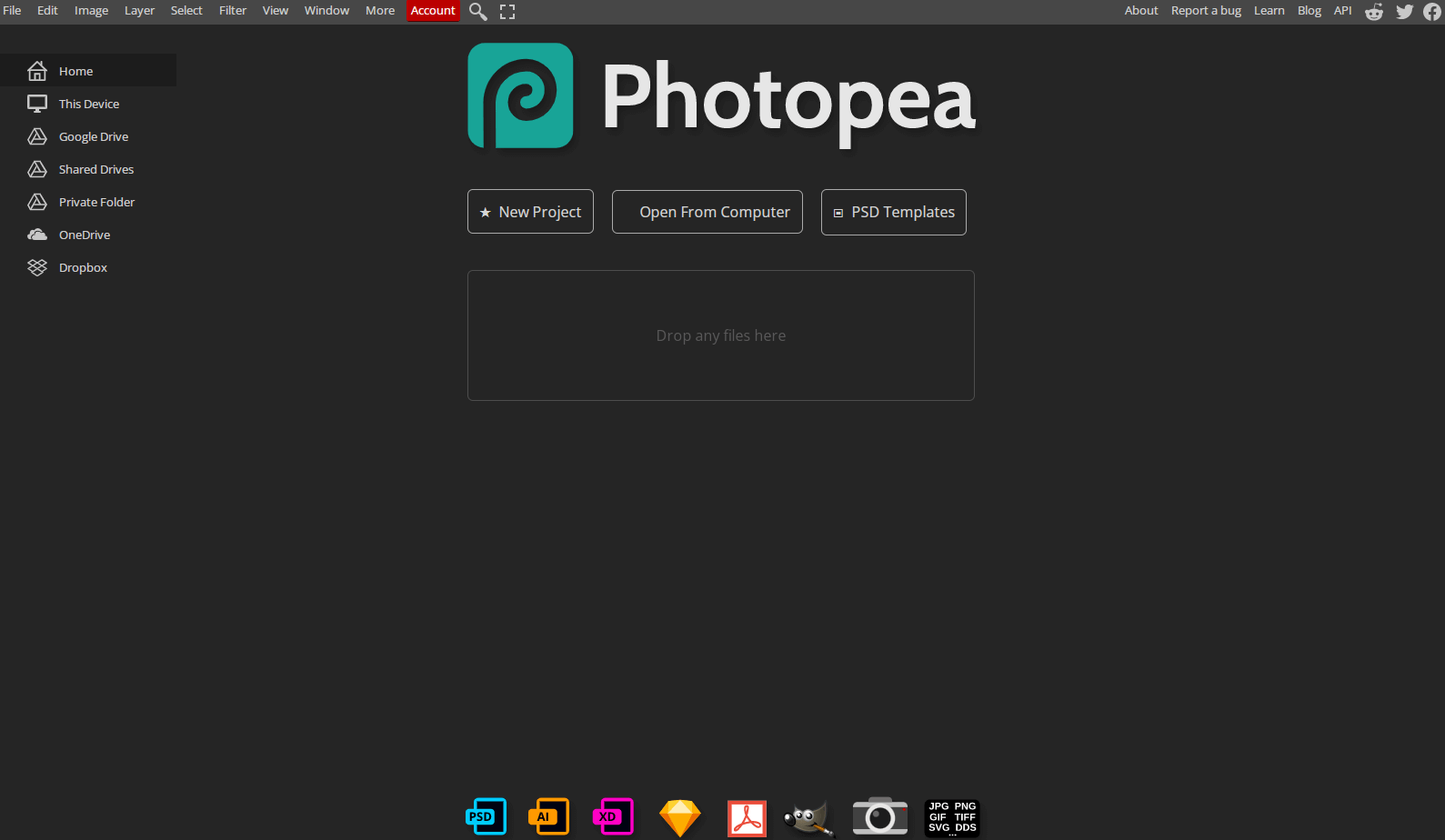 Luminar
Luminar is a well-known photo editing program created by Skylum. It can be used as a standalone piece of software or it can be installed as a plugin for Lightroom and Adobe Photoshop CC. It is suitable for professional photographers and amateurs alike.
With a clean and straightforward interface, Luminar software is very easy to use. It includes everything you need for basic picture editing such as cropping, removing background, lighting adjustment, color and detail enhancement, denoising, landscape enhancement, photo filters, etc. In addition, it offers some AI tools for quick editing, such as Luminar AI sky replacement, AI structure, etc.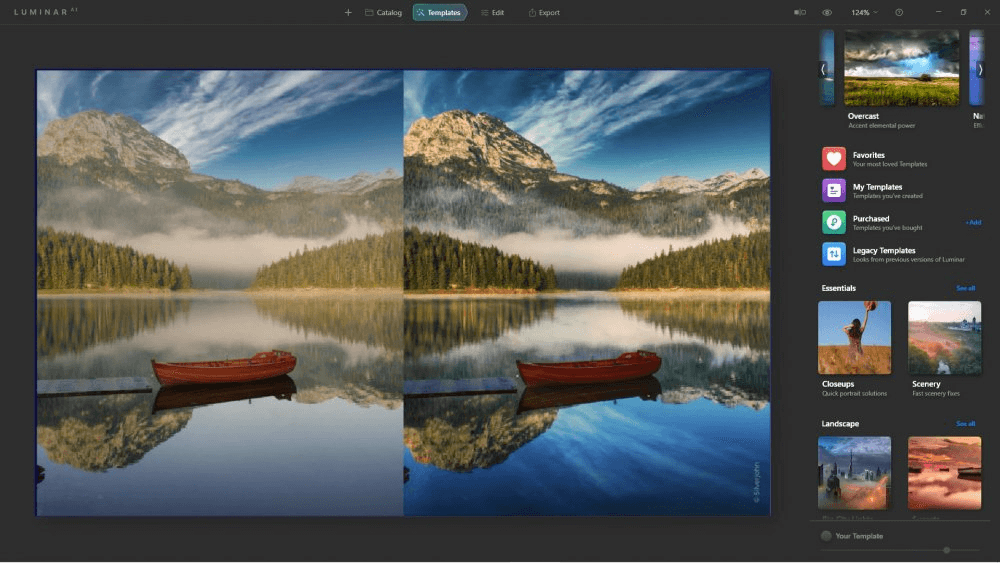 Pixso
Pixso is a free Photoshop alternative that can be used on both desktop computers and mobile devices. It is a lightweight photo editing software that comes packed with all the basic editing tools.
Pixso has a simple and easy-to-navigate user interface. It offers basic editing tools such as crop, brightness, contrast, and color balance. It also has a few advanced features such as curves, saturation, exposure, etc.
It is best suited for beginner users as it has a simple and easy-to-navigate user interface. If you are looking for an online photo editing tool that can be used from any device, Pixso is a great option.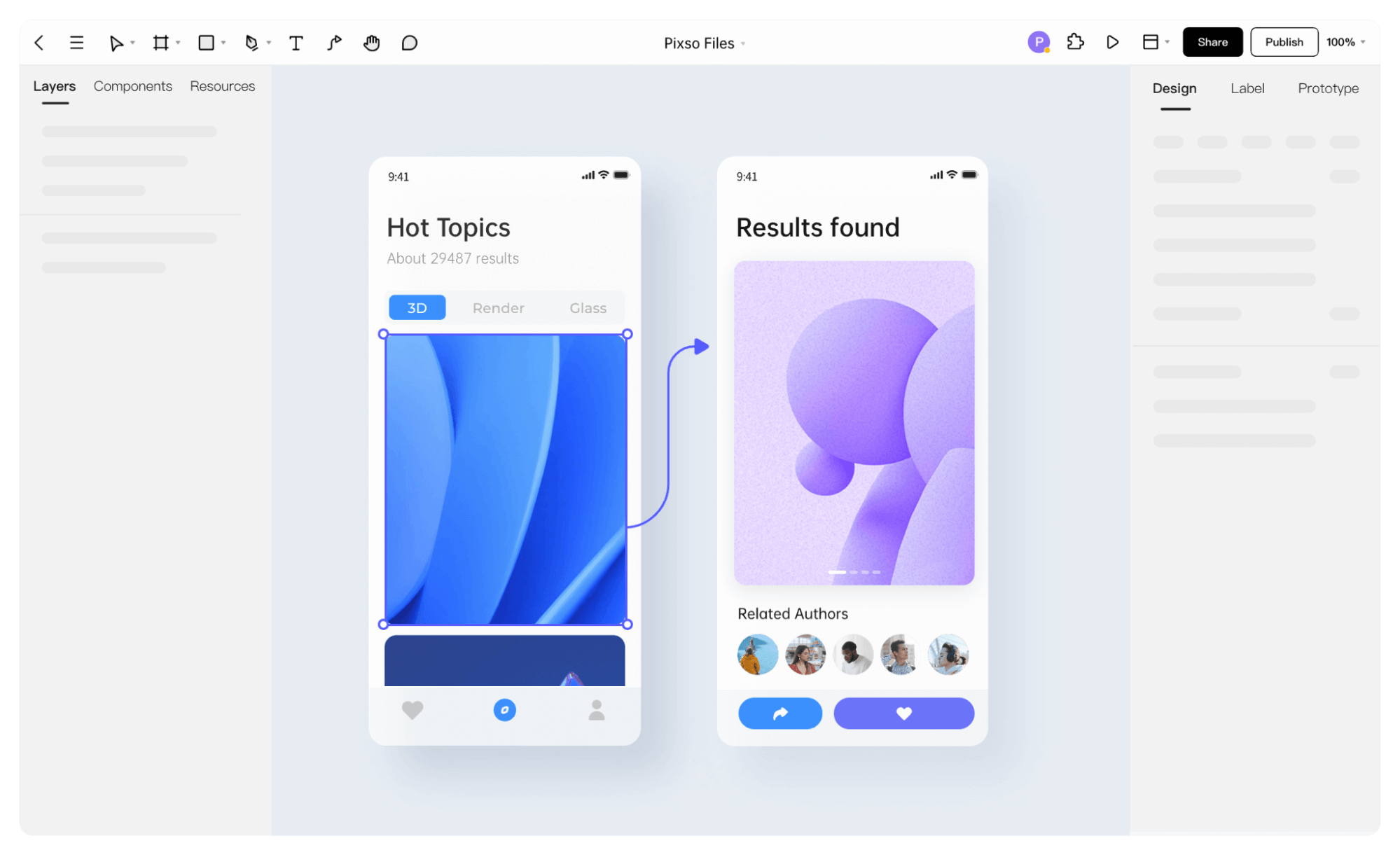 Pixlr
Pixlr is one of the best alternatives to Photoshop, especially if you are using it for basic photo editing tasks. It offers a range of features, including the ability to adjust brightness, contrast, and color balance, crop and rotate images and remove red eyes. The interface is also easy to use, so you will be able to master its tools in no time.
Pixlr currently comes in two versions- Pixlr X and Pixlr E. Pixlr X is a simplified version, while Pixlr E is more complex but offers more tools and options.
Pixlr earns revenue through paid subscriptions and ads. However, the ads are only displayed on the left-hand side of the screen, so they don't cause too much distraction or intrusion for users.
If you prefer an ad-free experience and still have access to all the features, you can choose between the two plans they offer.
An advanced plan with access to more features (templates, content, stickers, etc.) for $58.80 per year or the Creative Plan for $179.88 per year, with access to all the content in the Premium Plan, as well as an extensive library of elements and an advanced, 24/7 customer service.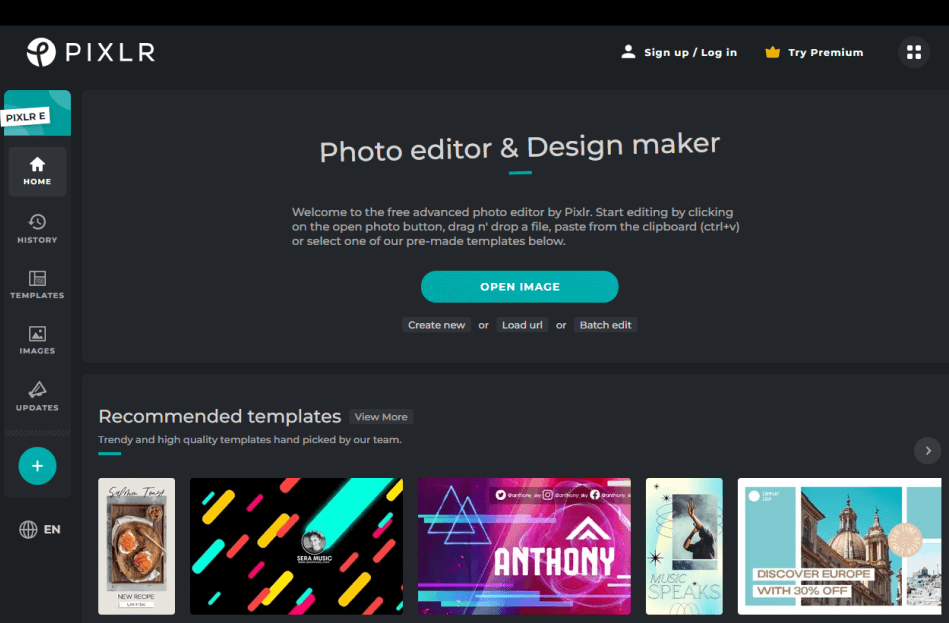 Paint.net
As an open-source alternative to Photoshop, Paint.net is considered a possible replacement for Microsoft Paint.
With Paint.net, you can adjust colors, apply filters, create layers, and much more, which makes it a very effective photo retouching tool.
The downside is that it doesn't offer a full toolkit like Photoshop, which limits the possibilities for professionals. While it's not as good as Photoshop, it's still a very good alternative to Photoshop.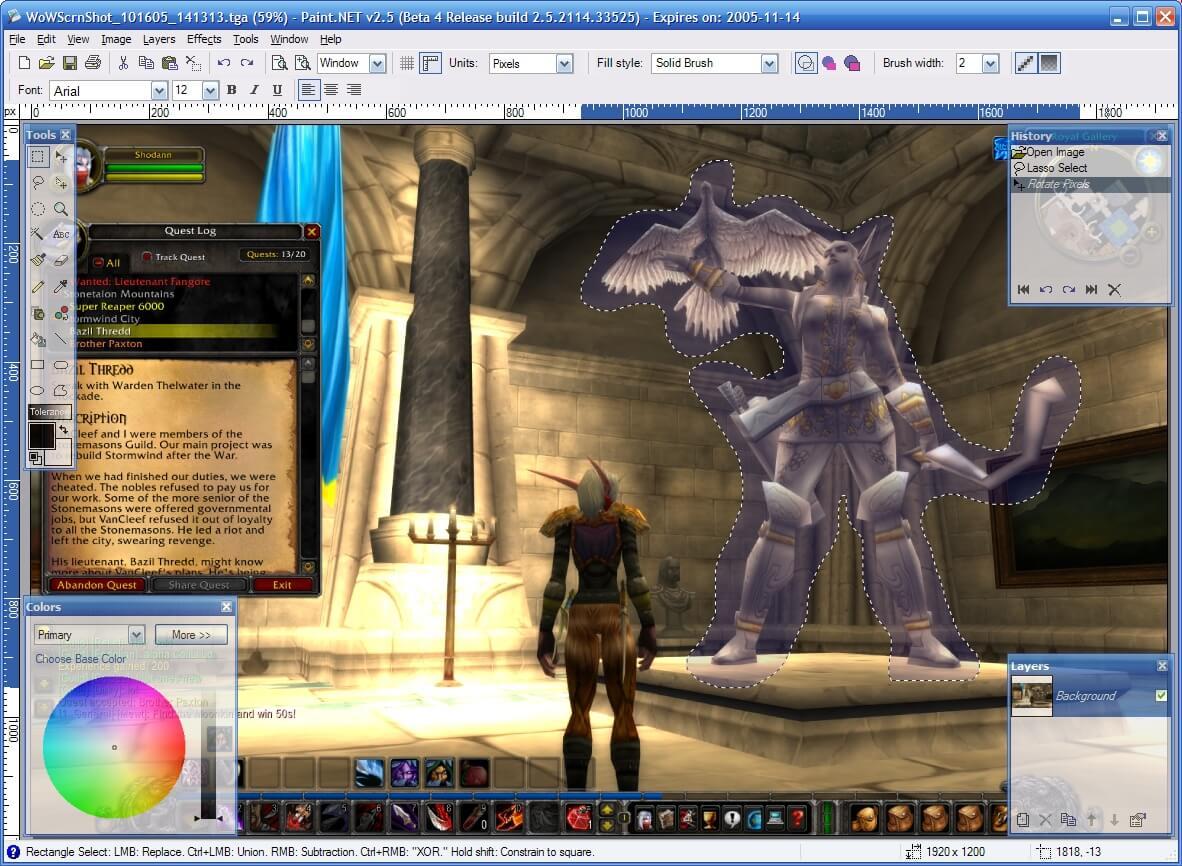 Sketch
Sketch is a professional vector graphics software that has made a big impact on the design community in recent years, especially in the area of web design. Sketch has a simple UI and has many similar features to Photoshop and Illustrator. They both have layers, gradients, color pickers, graphic styles, etc. The software is very popular at the moment, and you can find a large number of Sketch plugins to extend its functionality.
With Sketch, unlimited zoom and multi-size output are possible thanks to the production team's efforts. You can use it to draw completely new graphics with ease.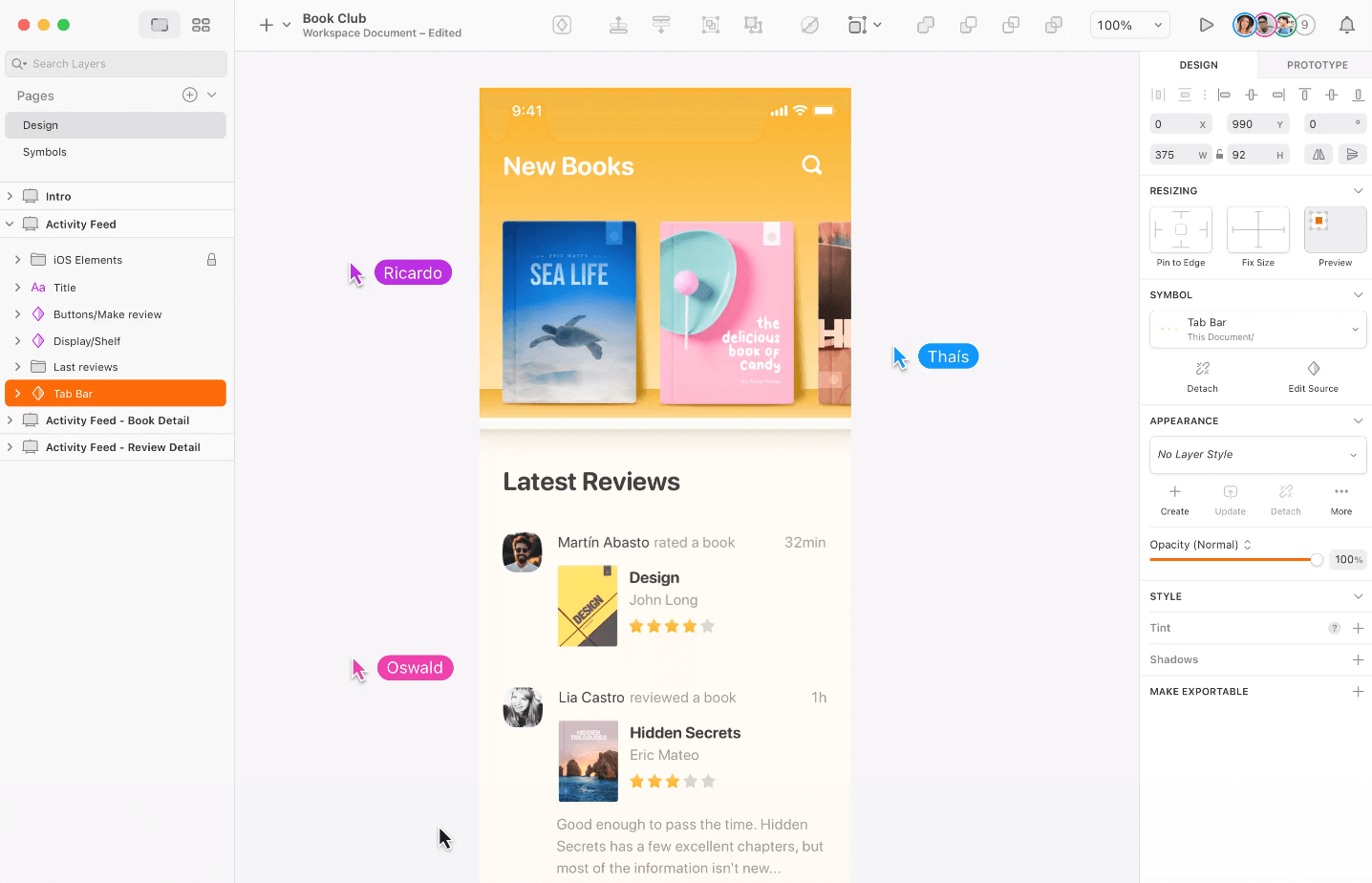 Krita
Krita is a free and open-source alternative to Photoshop. It is fully featured for all drawing processes from drafting, outlining, coloring to final adjustments. You can use it to draw concept sketches, illustrations, comics, animations, pick-ups, and 3D mapping.
Krita is a newcomer to the Drawing software market but it has evolved dramatically in recent years. Compared to mainstream commercial drawing programs, Krita has no obvious disadvantages and even has its own unique selling points.
While Krita supports many features of Photoshop, there are some differences. It will take time for Photoshop users to adapt, but Krita will be easier to learn for new users.
Conclusion
Although Photoshop is still the industry standard for photo editing software, there are many other options out there. Some of these Photoshop alternatives are completely free, while others offer premium packages with added functionality.
They each have their own quirks and will appeal to different people, depending on what they want to do with them. There are many factors you should consider when choosing the best free Photoshop alternative for you. These include the features it offers, the platforms it's available for, and the ease of use. Now that you know about the best free Photoshop alternatives, it's time to pick one and start editing your photos!
Thanks for reading this post and I hope you found the perfect Photoshop alternative to fit your needs!