In addition to finish dress drawing with our AI image generator, you are also allowed to edit your clothing design with the powerful photo editing tools. For example, you can remove the background of your design and change the background to take a look at what it is suitable for.
Key Features:
A familiar, easy-to-use interface.
Various built-in photo editing tools
Create real garments in real-time.
Graphic design elements to customize your clothing design
Pricing:
CLO 3D | Best 3D Garment Design Software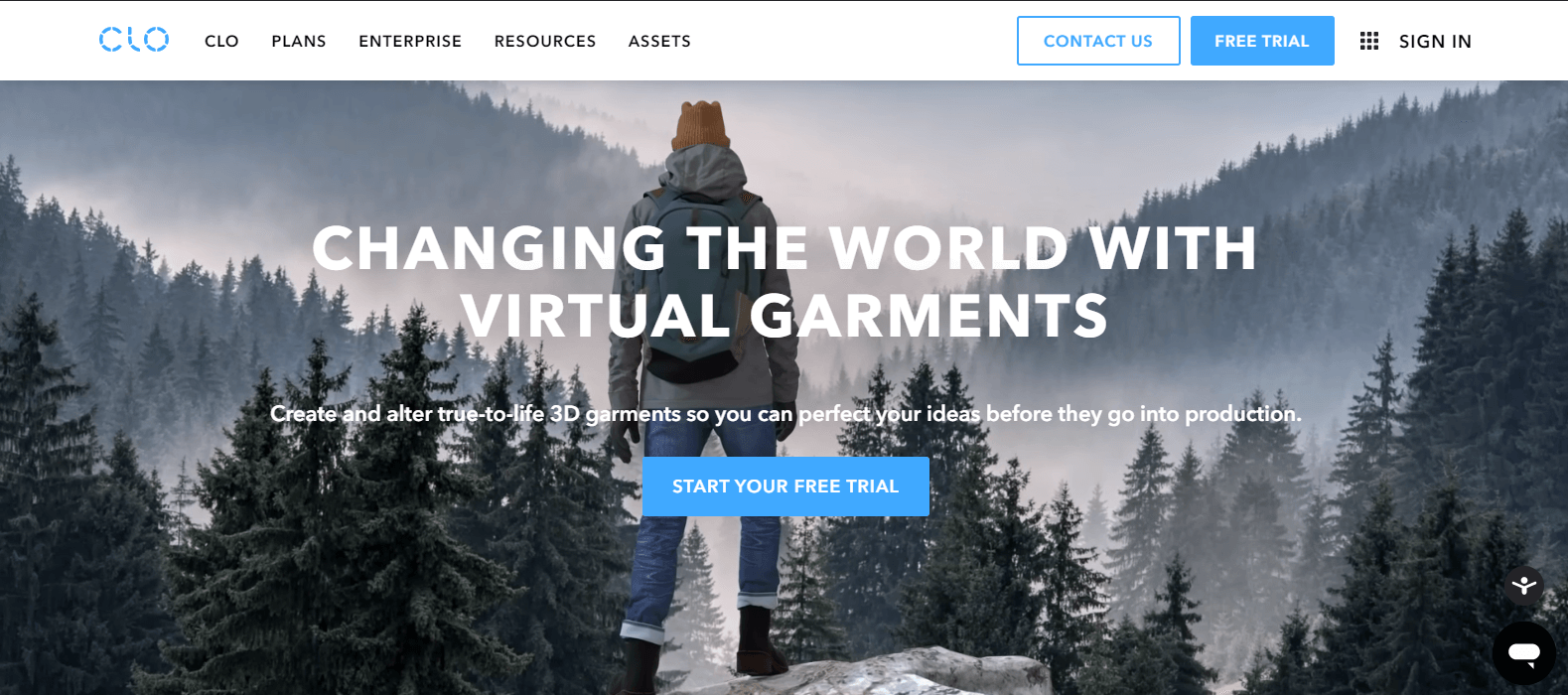 CLO 3D offers interactive and intuitive 3D CAD solutions for fashion design. This fashion design software provides several key features, such as 2D or 3D modeling for sewing pattern creation. However, the primary focus of CLO 3D lies in the world of 3D, as it gives you a wide variety of choices for color schemes, styles, and sizing. It also allows you to perform some tricks on 3D design, such as adding layers and folds to the 3D design or even making it look like the garment is in motion.
If you are looking for futuristic pattern-making software or a way to visualize your sketches in 3D so you can eliminate at least one sample, then you can check out CLO 3D--- an excellent outfit maker.
Key Features:
Create real garments in real-time.
A familiar, easy-to-use interface.
Massive productivity boost.
Pricing:
Adobe Illustrator | Best for Fashion Design Illustrations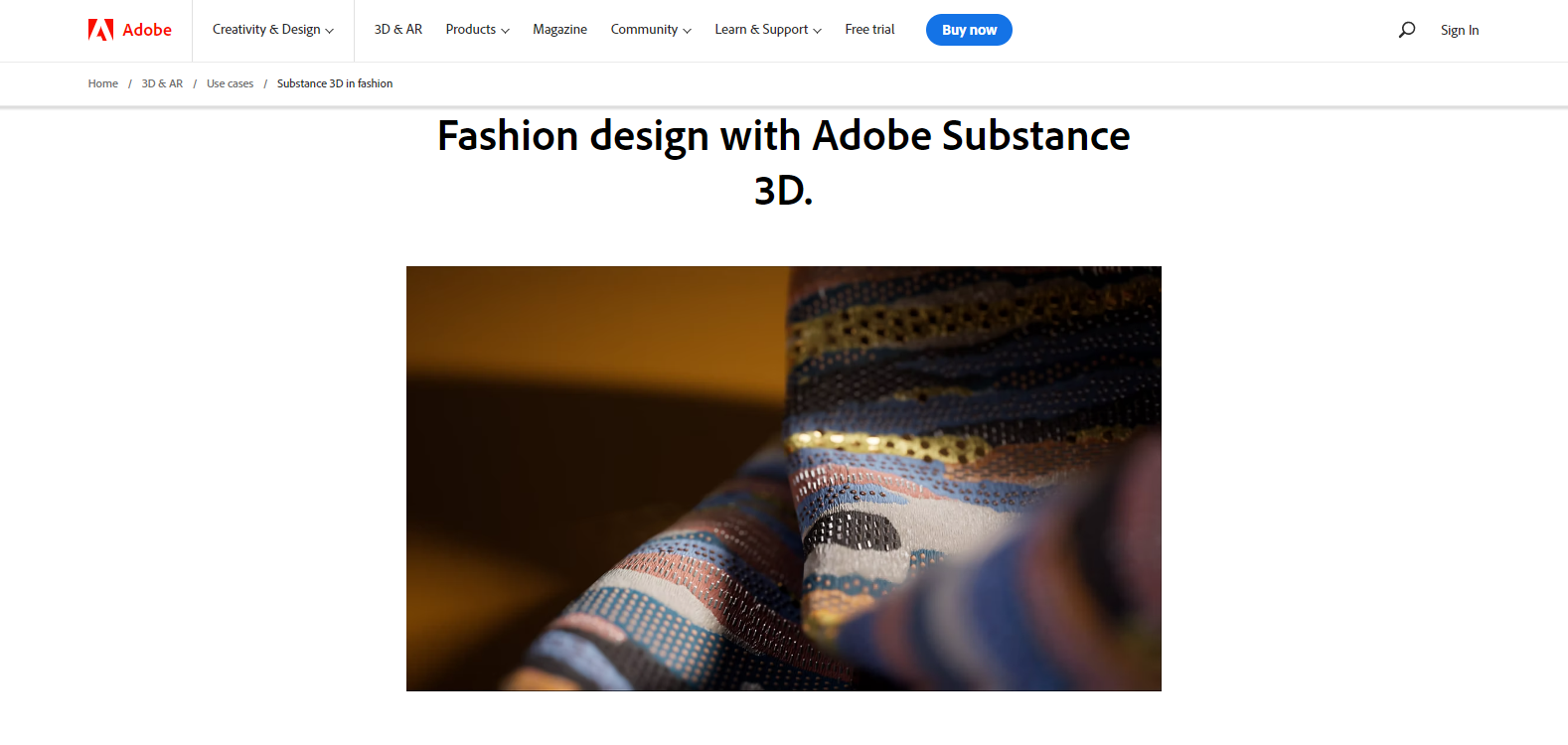 Adobe Illustrator is a widely used 3D modeling software in the fashion industry for creating fashion design illustrations. It offers a comprehensive set of drawing and illustration tools, allowing designers to create detailed sketches, technical drawings, and fashion flats. With its vector-based approach, Adobe Illustrator provides flexibility and precision in creating intricate fashion designs.
If you are looking for clothing design software that can help you with fashion illustrations, Adobe Illustrator is the best.
Key Features:
Add fashion illustrations
Move, rotate, scale Pattern fills
Clipping masks for graphic placement
Pricing:
Substance 3D Collection: $49.99/month
Substance 3D Texturing: $19.99/month
Browzwear | Best for Creative Developers in Fashion Designing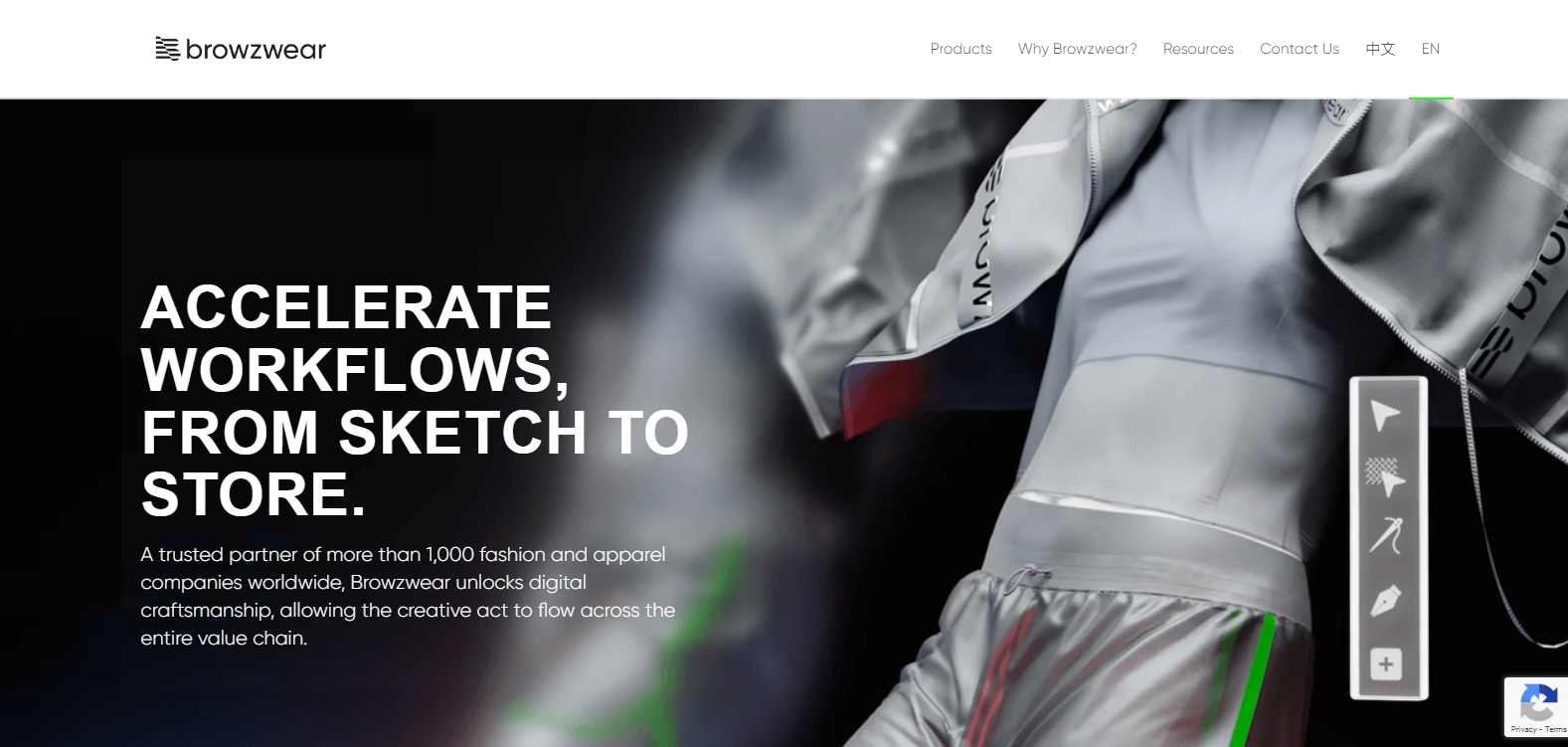 Browzwear is a 3D fashion design software that offers many exciting benefits, such as testing the plan's fit before production starts. It offers advanced 3D modeling capabilities, realistic fabric simulation, and virtual fitting features. Browzwear allows designers to create lifelike digital garments and visualize them on virtual models in real-time. It also facilitates collaboration between design teams, pattern-makers, and manufacturers.
It is preferred by brands such as Adidas, Puma, Nike, Tommy Hilfiger, and Ralph Lauren.
Key Features:
Advanced consulting & integrated service for automated workflows
Fabric Analyzer (automatic)
Pricing:
Free for freelance designers.
Marvelous Designer | Best for Making Patterns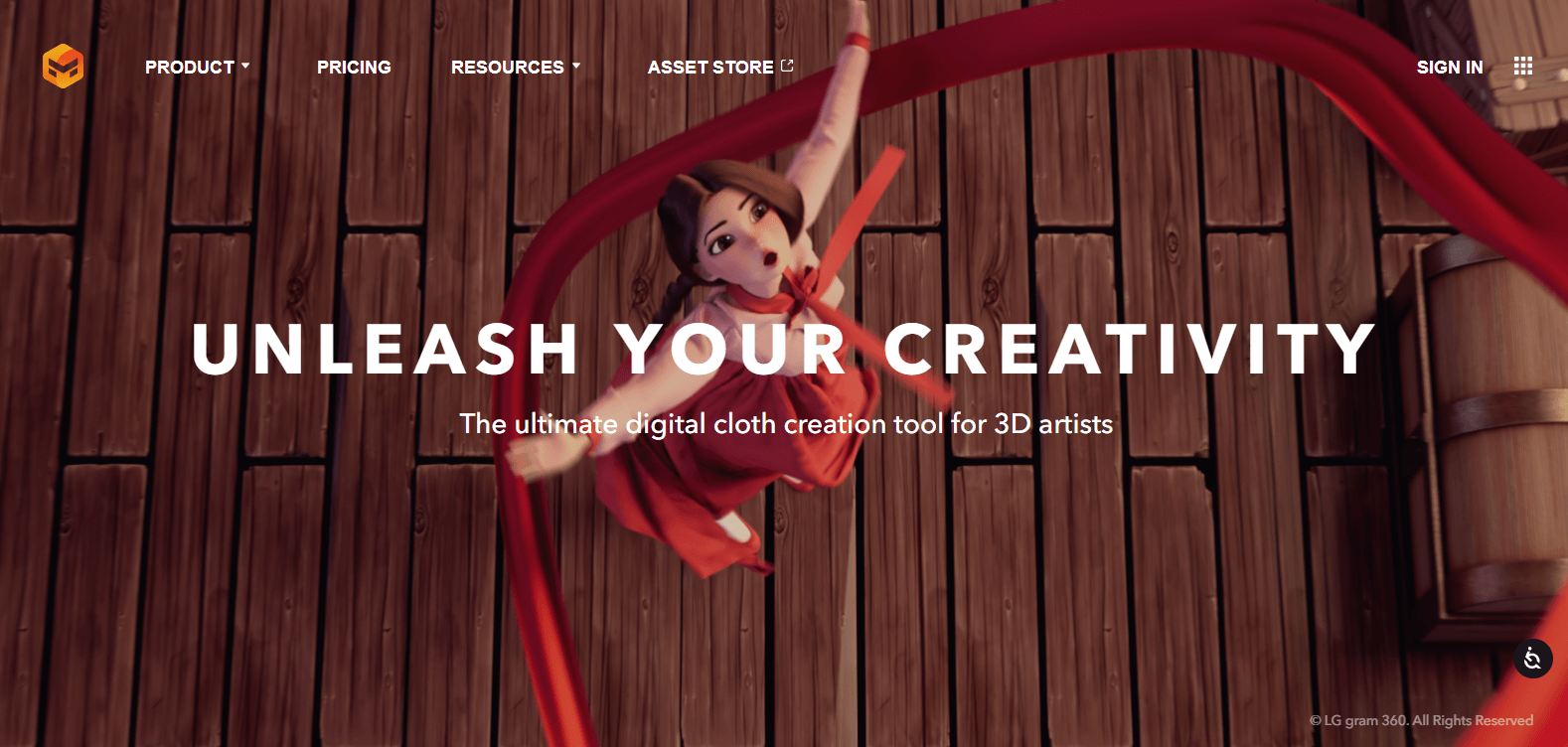 Marvelous Designer offers a variety of design tools, although fabric simulation is only part of its primary focus. Two more features of the program include pattern drafting and 2D design. This software is worth a try if you want to create 3D character models that look like characters who stepped right out of a top-quality video game. This program also comes with a variety of animating and modeling options. It also makes it easy to add fancy detailing and trim to your clothing designs.
Key Features:
Use the strongest cloth simulation engine with different presets, CPU and GPU simulation.
Remesh, Subdivision and Retopology function to optimize the mesh for your production pipeline.
Pricing:
Enterprise Standalone: $1,700/year
Enterprise Network: $2,000/year(online) $2,200/year(offline)
WSGN | Best for Staying Updated with Fashion Design Trends

WGSN is a global fashion design software on consumer and design trends. With over 440 in-house experts, the platform analyzes fashion trends in 128 countries, monitoring what consumers think, feel and do. This helps designers change their strategies and stay ahead of the competition.
With the help of these trends, designers can also select the types of fabrics, colors and designs that will be hot for the coming period. It provides trend forecasts for 15 major product categories, including footwear and accessories.
Key Features:
Royalty-free prints, graphics and CAD designs
250+ new reports and strategy guides
Early concepts for colour, material and style
Pricing:
Conclusion
In this post, we have talked about clothing design and how to design clothes with these powerful fashion design software. Whether you're sketching designs, creating 3D garments, making patterns, or staying updated with fashion trends, these software programs empower designers to bring their fashion visions to life. Now embark on your journey to explore the exciting world of fashion design.