Fotor is a user-friendly online photo editing platform and app that provides a range of editing tools and features, which is suitable for those who are looking for a more accessible and budget-friendly option.
Fotor AI photo editor include basic photo editing features, such as resizing images, overlaying images, photo retouching, and adjusting exposure, as well as more creative options like filters, photo effects, and backgrounds. It also offers a collage maker and graphic design templates for creating social media content, posters, and other designs.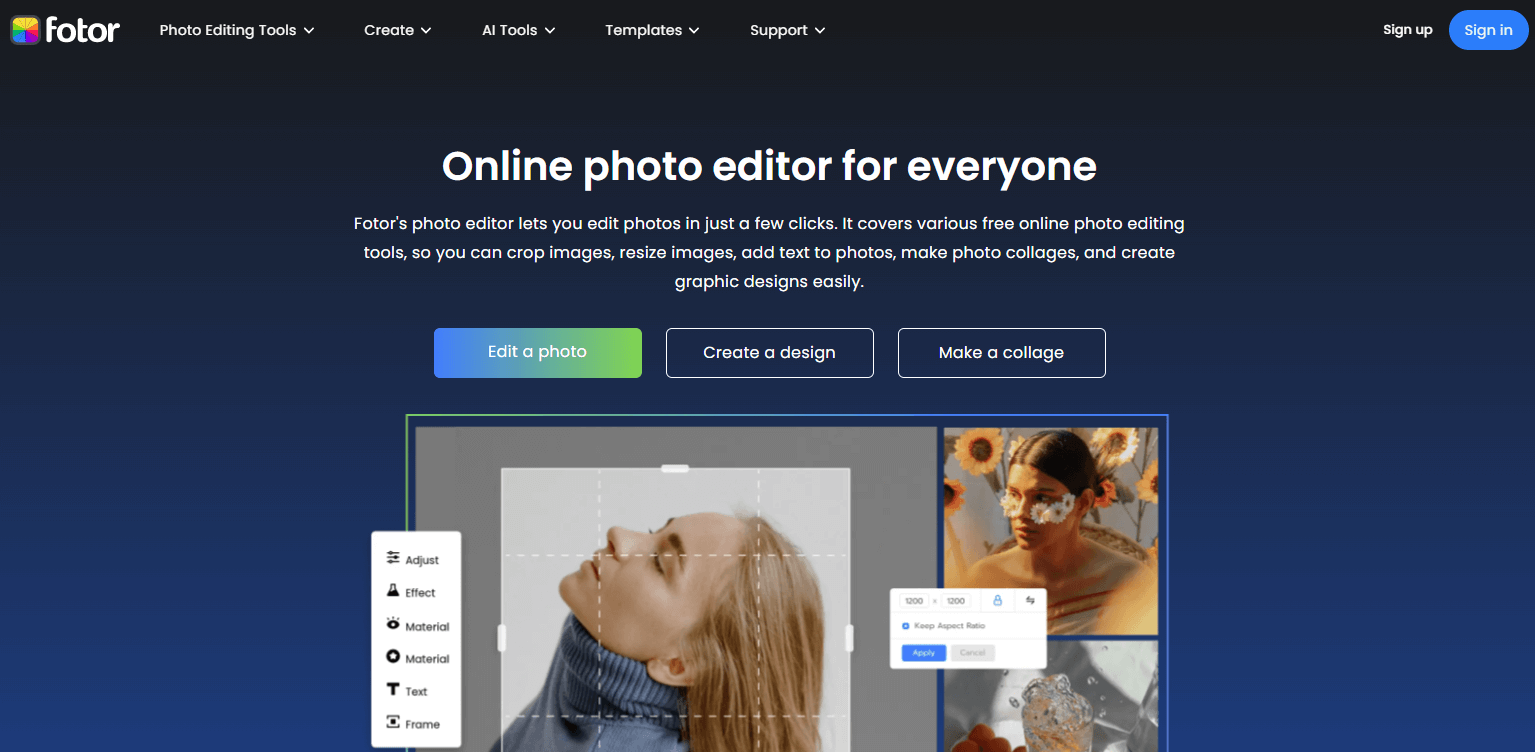 While Fotor might not be as feature-rich or powerful as Adobe Lightroom, it is a more affordable and accessible option for those who need basic editing tools and don't require advanced RAW processing or organizational features.
Pros:
User-friendly interface
Pre-designed templates
AI-powered tools
Free trail available
Cons:
Lacks RAW processing capabilities
2. Luminar Neo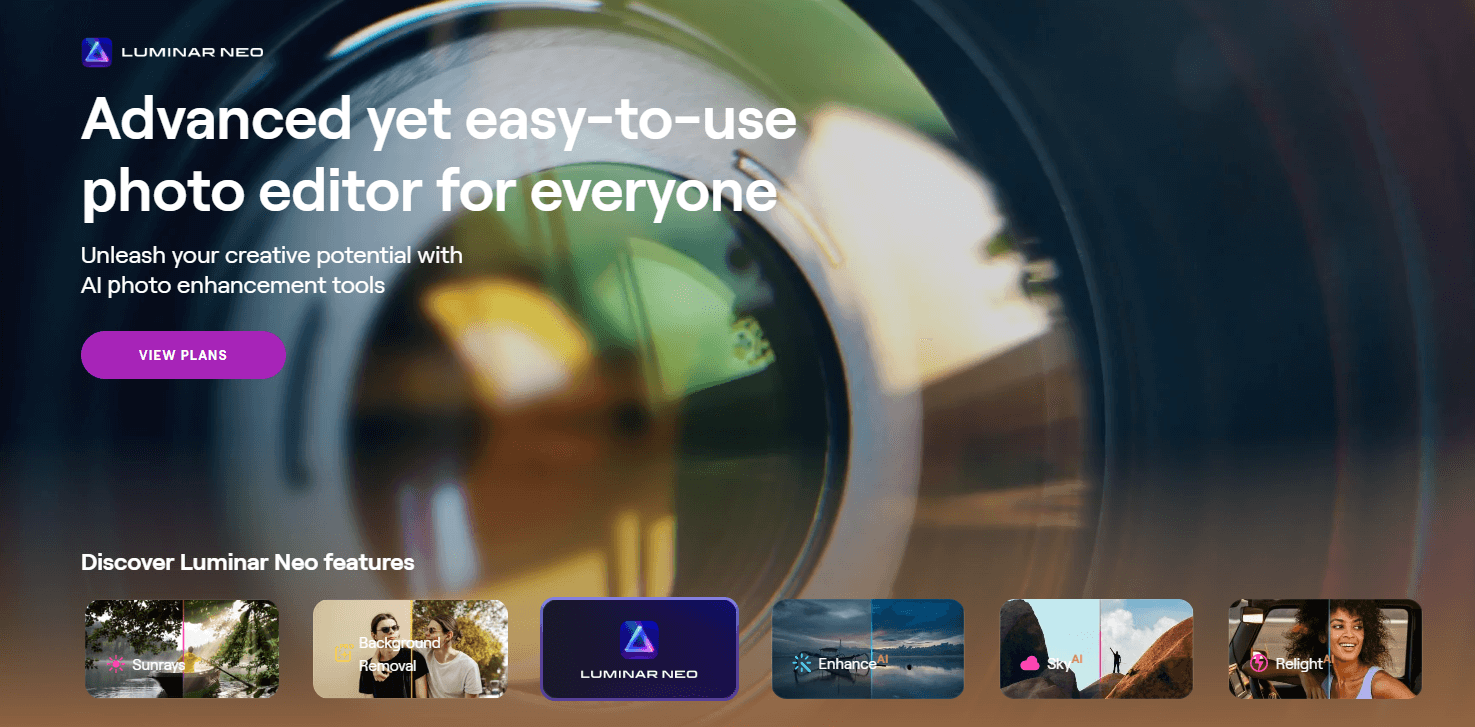 Luminar Neo revolutionizes photo editing with its user-friendly interface and 7-day free trial, featuring powerful AI-based tools for quick enhancements. Accent AI assesses images and identifies areas for improvement, transforming photos into eye-catching masterpieces effortlessly.
The software allows automated edits while providing control over adjustments like contrast, exposure, and sharpness. Luminar Neo's extensive presets, layer functionality, and retouching tools create a versatile editing experience, making it a standout choice among Lightroom alternatives for both professionals and casual users.
Pros:
User-friendly interface
Capability to organize photo collections
Impressive retouching and color adjustment tools
Engaging pre-designed presets
Cons:
Limited photo management
Narrow print and export choices
3. Capture One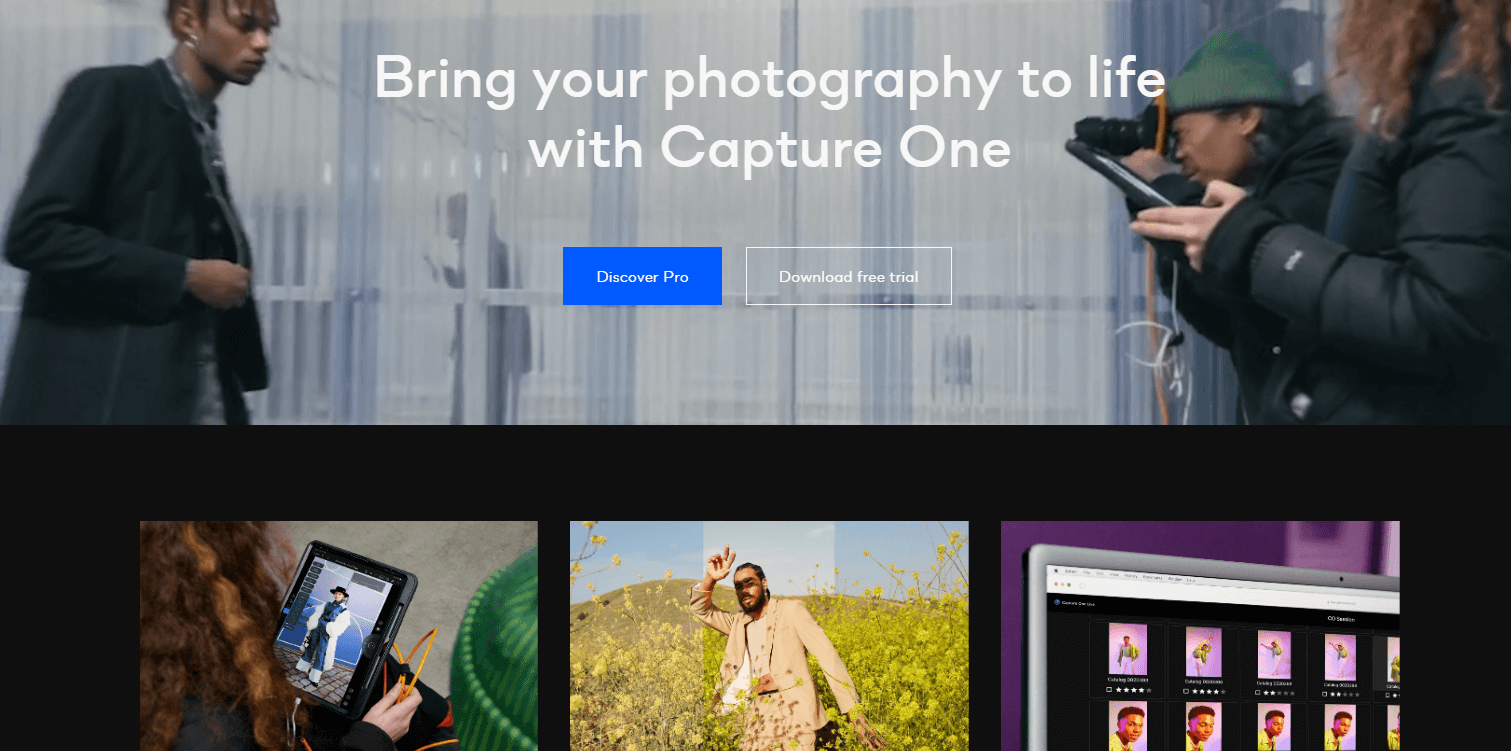 Capture One is a photo editing program developed by Phase One. While it may take some time to learn the user interface, Capture One has many unique and impressive features that make it a great choice for professional photographers and beginners willing to learn.
The program presents editing tools in a visually appealing way, and offers a large set of features including Magic Brush, Speed Edit, Dehaze, and Style Brushes. It also allows for the import of Lightroom catalogs, and is compatible with most RAW image formats. A free "Express" version is available for Fuji and Sony camera users, and a free trial is offered for the Pro version, which can be licensed through a monthly subscription or purchase.
Pros:
Outstanding RAW file conversion
Unparalleled tethered workflow
Powerful adjustment tools
Layer-based editing
Cons:
Steep learning curve
Limited file organization
4. ON1 Photo RAW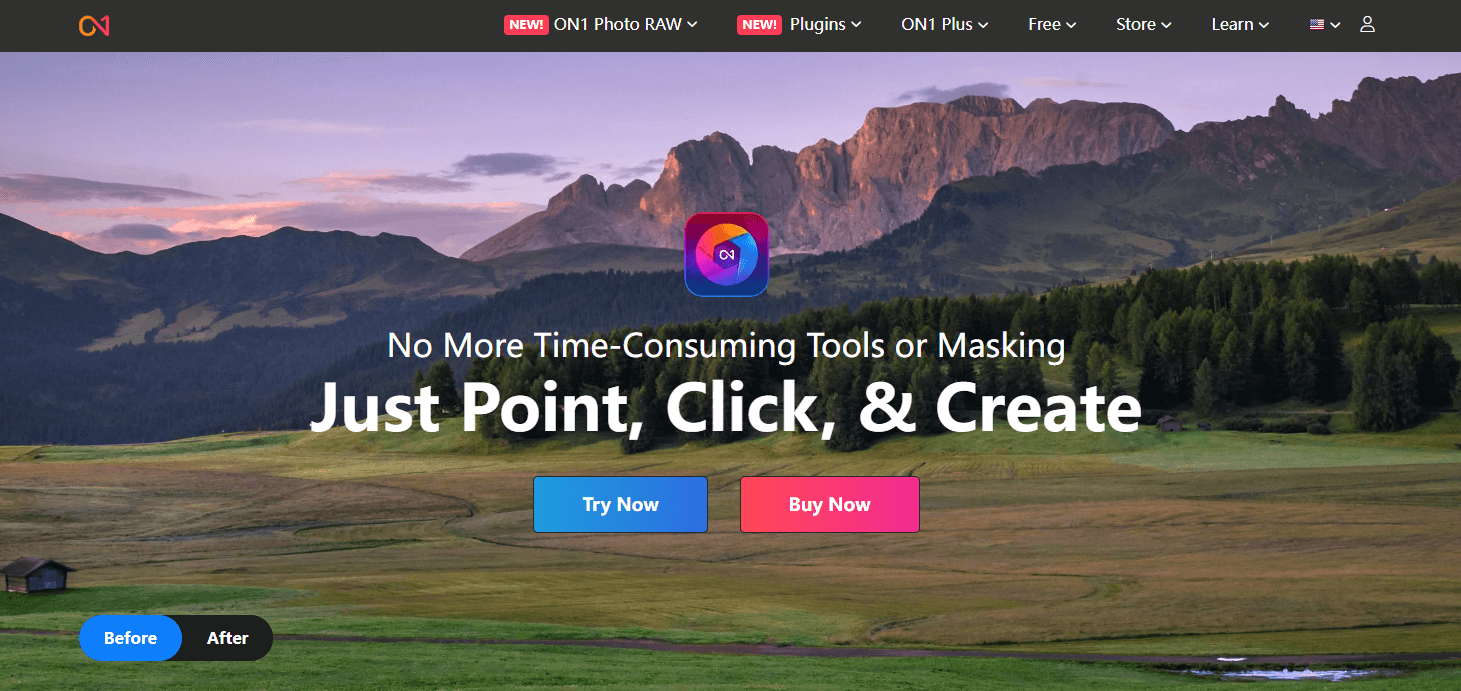 ON1 Photo RAW is a comprehensive photo editing software that offers many of the same features as Lightroom, including RAW editing, image organization, and batch processing. ON1 Photo RAW also offers a number of unique features such as AI-powered masking, the ability to edit photos in layers, and advanced color grading tools. Additionally, ON1 Photo RAW can be used as a standalone application or as a plugin for Photoshop, providing users with a high degree of flexibility in their workflow.
Pros:
Comprehensive editing tools
Layer-based editing
AI-powered tools
Cons:
No cloud storage
Loading delays
5. DxO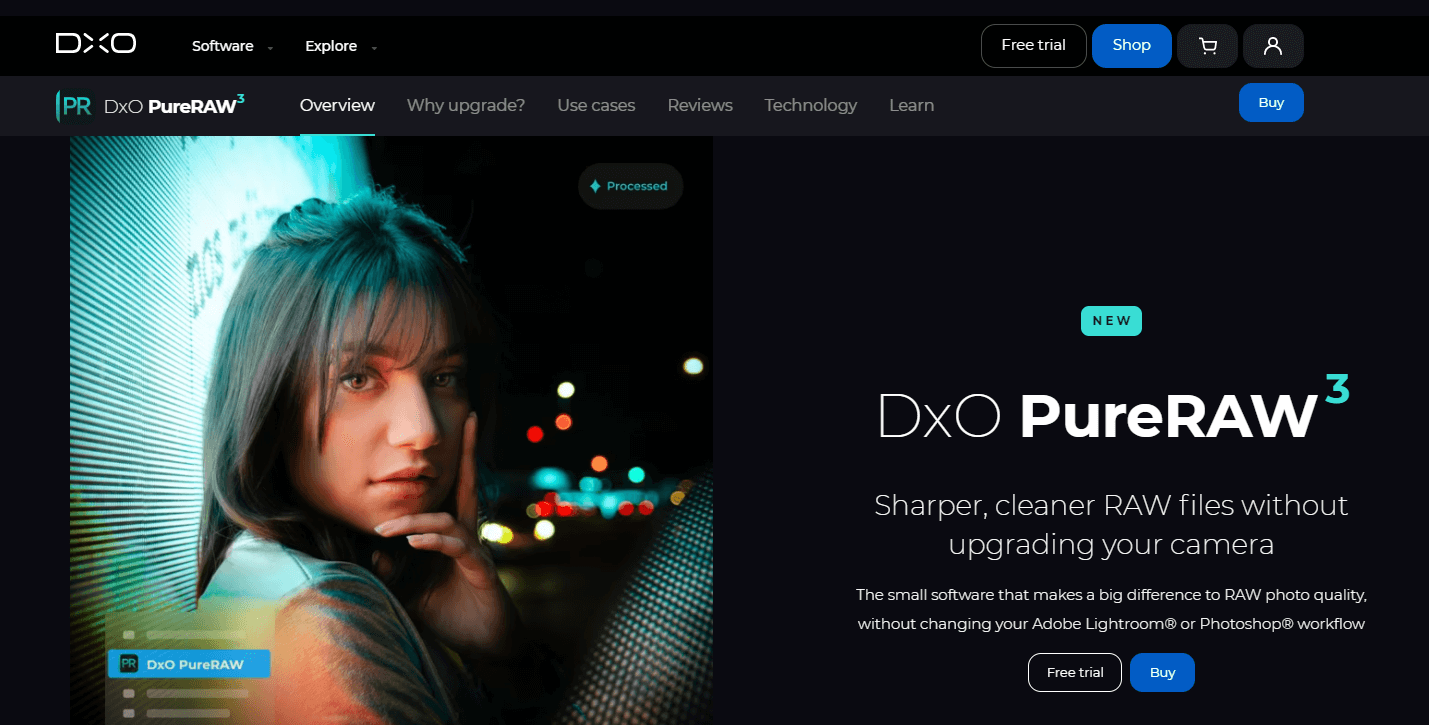 Photo Lab by DxO is a highly rated Lightroom alternative, which is the third professional editing program behind Lightroom and Capture One. Its editing tools are conveniently located in one place, making it easy to navigate and save time finding specific tools. Photo Lab's interface is user-friendly and responsive. It is especially effective at reducing noise, which is highly rated. The software also comes with the Nik Collection Plugins, a bonus of 7 professional and unique presets. Special features include Automatic Repair, masking, good sharpening tools, and a wide range of presets.
Pros:
Excellent picture quality
A lens system that can be extended
Sophisticated adjustment tools
Easy-to-use interface
Cons:
No HDR
Pro version is expensive
6. Polarr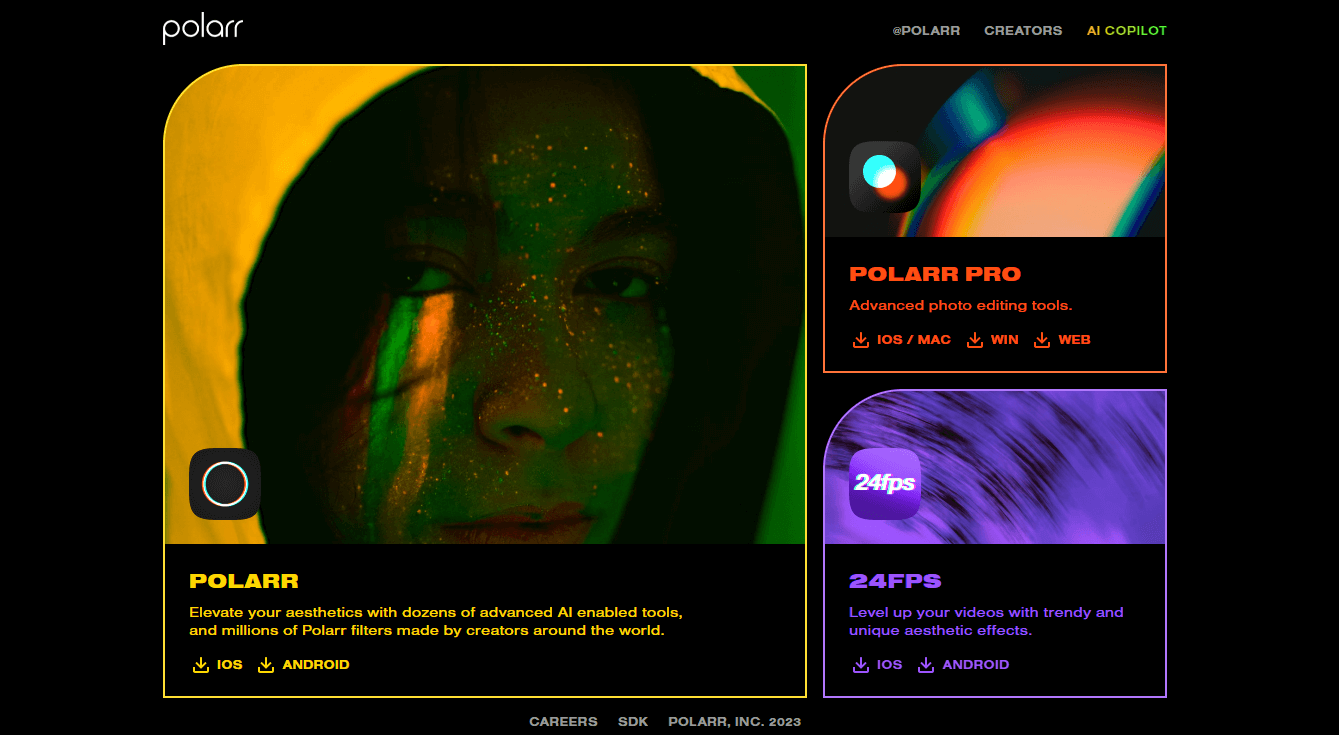 If you're looking for a free alternative to Adobe Lightroom, there is a ideal choice for you.
Polarr is a free online alternative to Lightroom, accessible through any internet browser on various computing platforms. It has a wide variety of editing tools, including those found in Adobe Lightroom and additional unique ones. Polarr also features icons for each tool label to explain its function and improve user-friendliness.
Additionally, some users may be hesitant to upload personal photos, even though Polarr does not permanently store them. Polarr offers advanced portrait enhancement tools and decent highlight/shadow recovery for JPEG files.
Pros:
Free to use
Powerful enhancement tools
User-friendly interface
Cons:
Limited support for RAW files
No batch processing
Limited customization options
7. Raw Therapee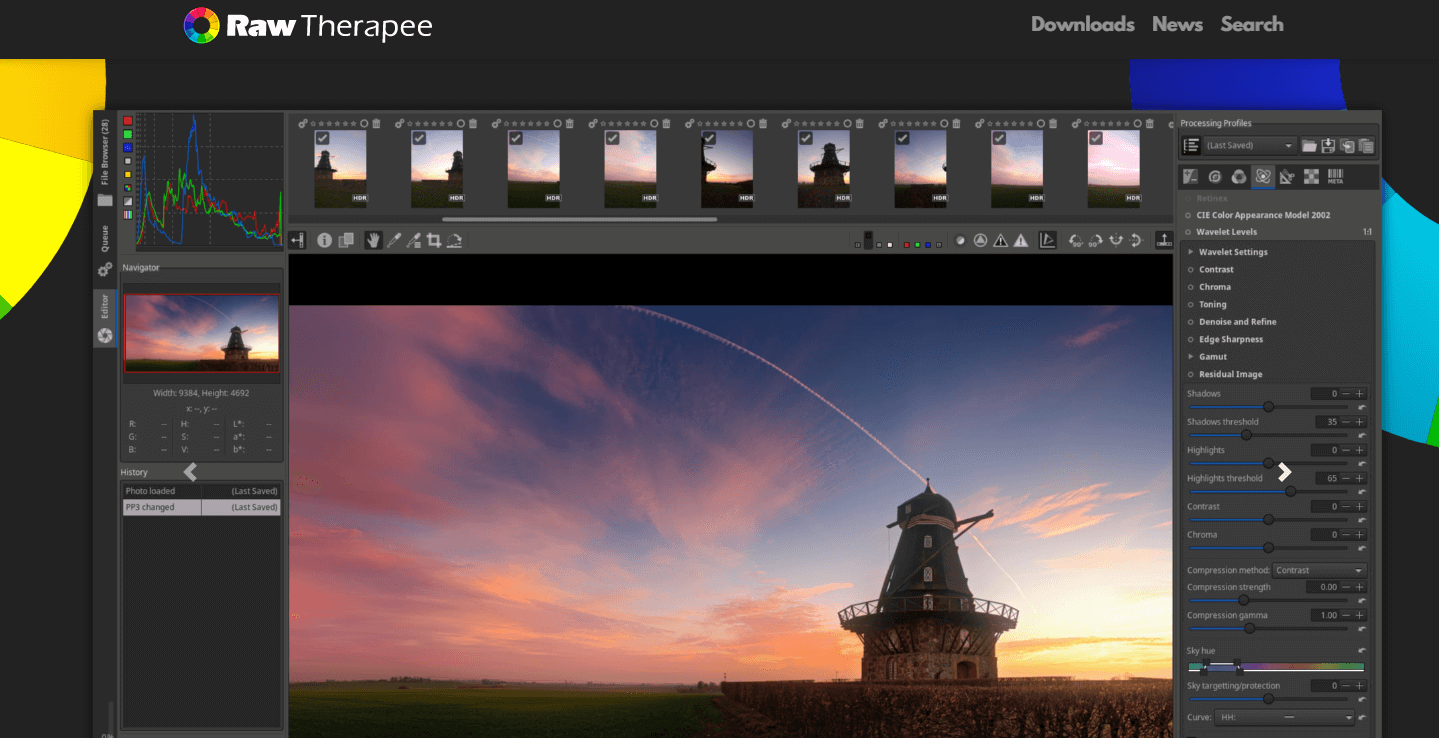 Raw Therapee is free and open-source software that works on Windows, Mac, and Linux. Its interface and tools are a mix of Lightroom and Photoshop, but it has a lower learning curve. Like Lightroom, Raw Therapee allows for quick and easy RAW image processing and non-destructive editing. However, its library for sorting and tagging images is not as advanced as Lightroom. Raw Therapee is suitable for basic photo editing and color correction. It is a free alternative for users who want advanced tools without the learning curve of Photoshop. However, its tools are not as powerful as those of Adobe, and there are not as many tutorials available online.
Pros:
Cons:
Steep learning curve
No photo organization
8. Darktable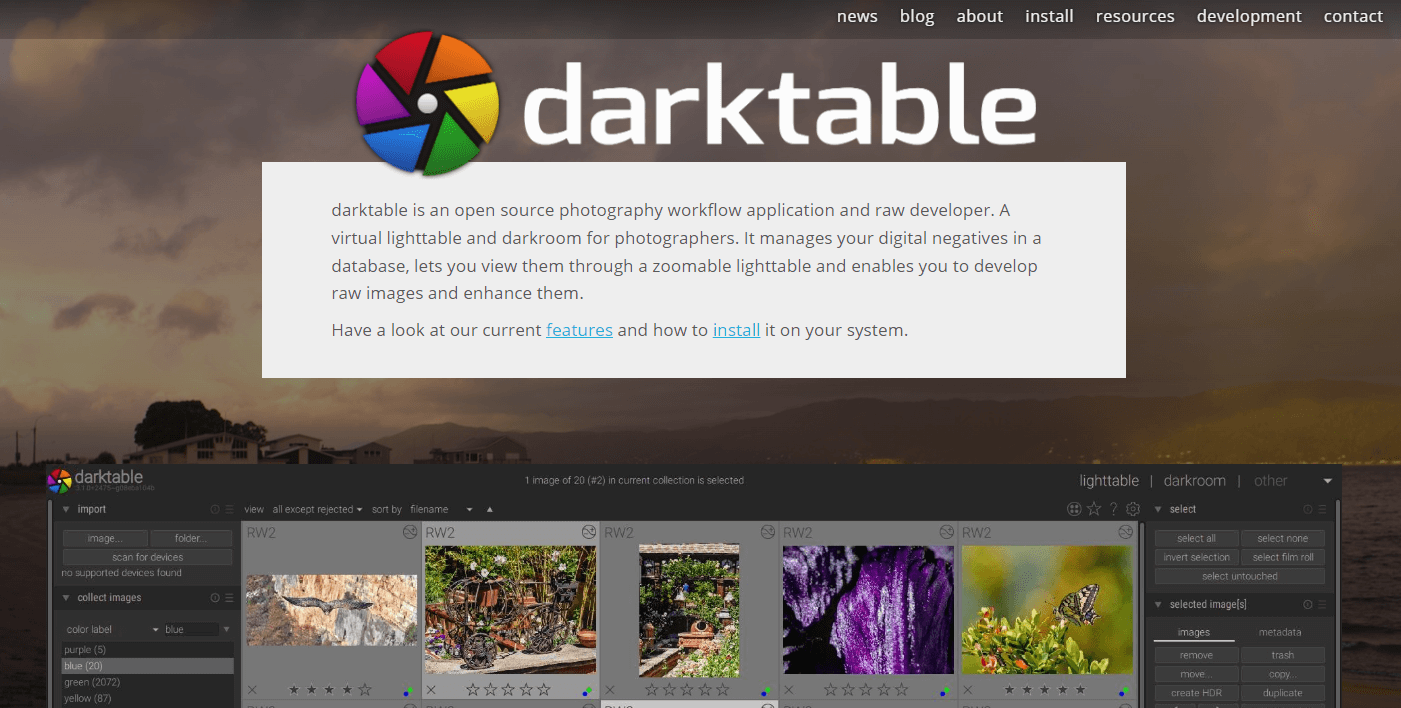 Darktable, an open-source editor available on Mac, Linux, and Windows, serves as both an image editor and a photo organization platform. Users can tag, rate, and organize images into folders and mark them by color. The interface closely resembles Lightroom's, featuring a convenient toggle between the photo library and editing tools.
Darktable supports non-destructive editing, making it easy to revert to the original image. Although it lacks professional color manipulation capabilities, Darktable still serves as a commendable free Lightroom alternative, despite not offering all of Photoshop's advanced features.
Pros:
Free
User-friendly interface
Powerful export system
Repetitive tasks can be scripted
Cons:
Conclusion
To sum up, while Adobe Lightroom is a powerful photo editing tool, there are several great alternatives available in the market. Each of the options we've discussed has its unique strengths and weaknesses. It's crucial to consider your specific requirements and budget when choosing the perfect software.
So, explore these alternatives and unleash your creativity to create stunning photographic masterpieces now!