How to Unblur Text in An Image Online with An AI Photo Enhancer?
To unblur images and make them clear, Fotor is definitely one of the efficient choices.
Fotor is a one-stop online photo editor that combines photo editing, portrait retouching and design. Among Fotor's range of editing tools, the best performer is AI enlarger, which helps you to improve the resolution of your photos, enhance them and remove the blurring effect in one click without losing details. You can get a clear photo in seconds without professional Photoshop skills. Let's see how to use Fotor's AI photo enhancer tool to unblur text online.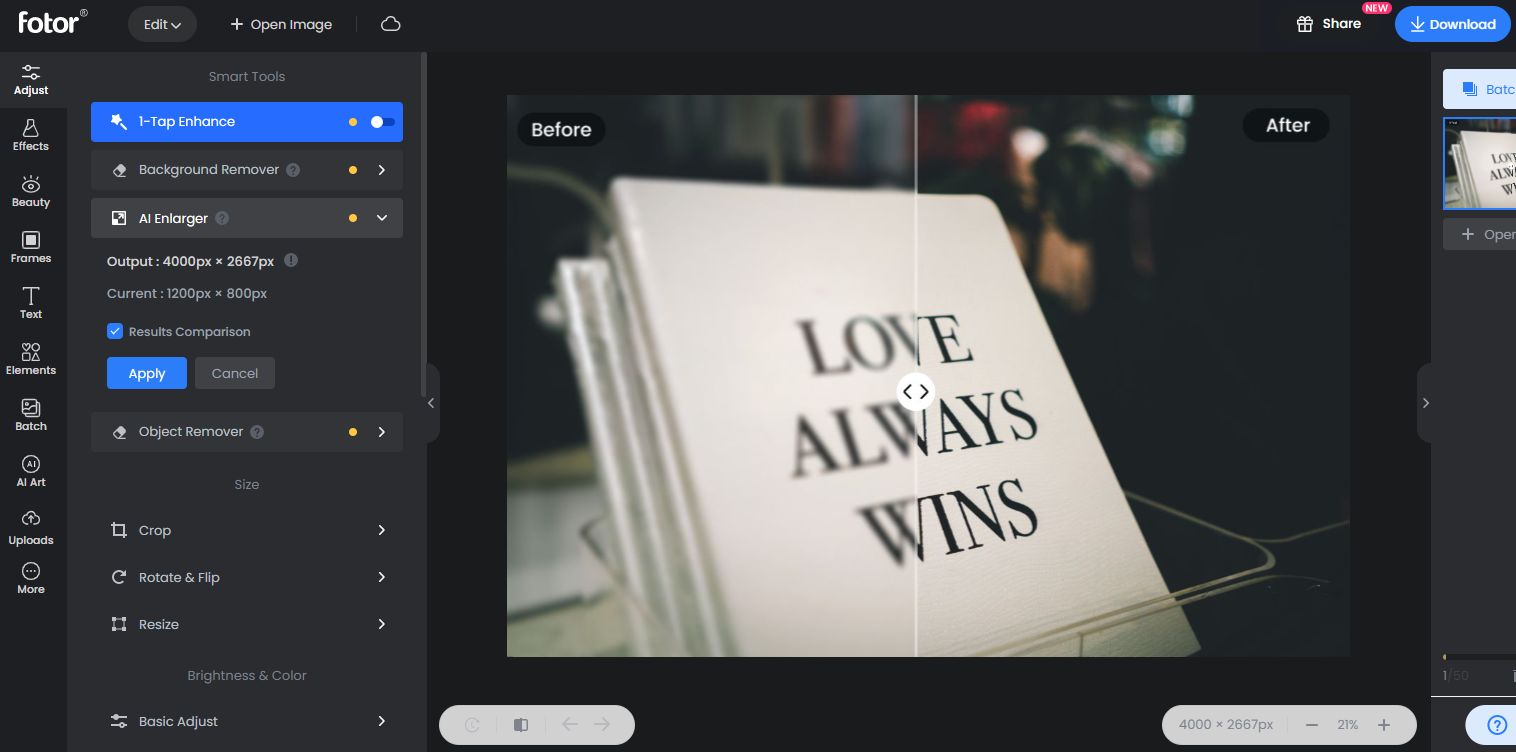 Open the Fotor editor, and go to the edit page.
Upload the image with blurred text.
Find the tool "AI enlarger" at the left tool menu and click it. Fotor will optimize the image and enhance its pixels and resolution in seconds. And you'll see the before and after on the canvas.
Once you are satisfied with the result, kindly click the Download button to save your high quality image in JPG or PNG.
In addition to unblur text images, Fotor's AI enlarger is also useful for restoring old photos, and you can use it to deblur any photo that has a low resolution.
With Fotor's range of professional editing tools, it is easy for you to optimize your images from every aspect. From adding photo effects to your photos to photo retouching, and even creating amazing designs using Fotor's creative design templates. The power of Fotor goes far beyond that!
To maximize your photos and enjoy a more stable editing process, you can also download the desktop app on your PC, or download the mobile version to work with your photos on your iPhone or Android anytime.