A clear photo is required on many daily or commercial occasions. For example, your CV, passport, driving license, visa, and so on.
Common photo enhancement requires a lot of steps and time in increasing photo resolution, fine tuning color, making blurry photos clear, adjusting exposure, sharpening images to make the details more distinct, etc. But professional Photoshop will give you a time-saving and efforts-saving way to make it.
With Photoshop, you can increase the resolution of an image, unblur photos and improve image quality by adjusting brightness, contrast, saturation, and more.
Let's learn how to enhance photo in Photoshop. Start your image enhancer journey now!
Table of Content:
1. How to Improve the Image Quality in Photoshop
2. How to Adjust Image Resolution in Photoshop
3. How to Enhance Photos with Online Photo Enhancer Fotor
How to Improve the Image Quality in Photoshop
Let's introduce Super Resolution and more tools to help you enhance photos without losing quality in Photoshop. Just keep reading!
Increase Image Resolution Using Super Resolution in Photoshop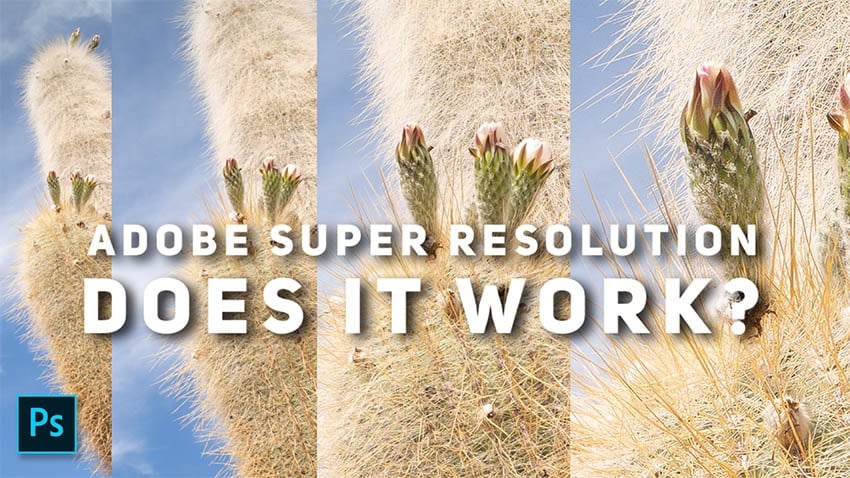 Super Resolution is supported by Adobe's AI Platform-Adobe Sensei. It makes double the resolution of horizontal and vertical with a few clicks with AI.
Note: To use Super Resolution, you need to open the image in an editor supported by ACR (Adobe Camera Raw). And then follow the steps below:
Open the photo you want to enhance
Right click your photo
Click Enhance
Adjusting Color and Clarity in Photoshop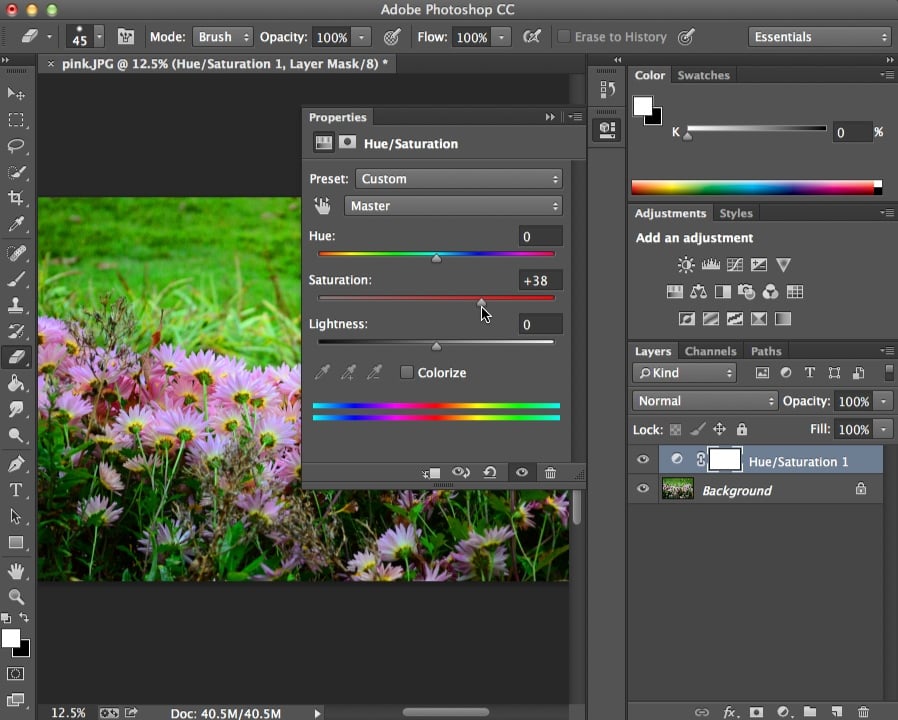 One of the crucial steps to high-quality photos is making your photos color-balanced and clear.
Check more details on your photos after Super Resolution, and try fine tunes like Sharpening, Noise Reduction, Texture, and more.
Try the following steps to make it:
Make your photos more colorful:
Right click the image
Find the Adjustments
Click the options you want to improve-Brightness/Contrast/Hue/Saturation/Shadows/Highlights/
Click Filter-Sharpen
Make blurry photos clear:
Find the menu bar
Select Filter
Click Noise
Click Reduce Noise.
Adjusting Composition & Blemishes
The vital elements of a high-quality photo must include proper size and blemishes as less as possible. Try to perfect the details:
Click "C" to pull up the crop tool.
Use the Red Eye Tool/Spot Healing Brush.
Use the patch tool to replace small sections of a photo with another section of the photo.
How to Adjust Image Resolution in Photoshop?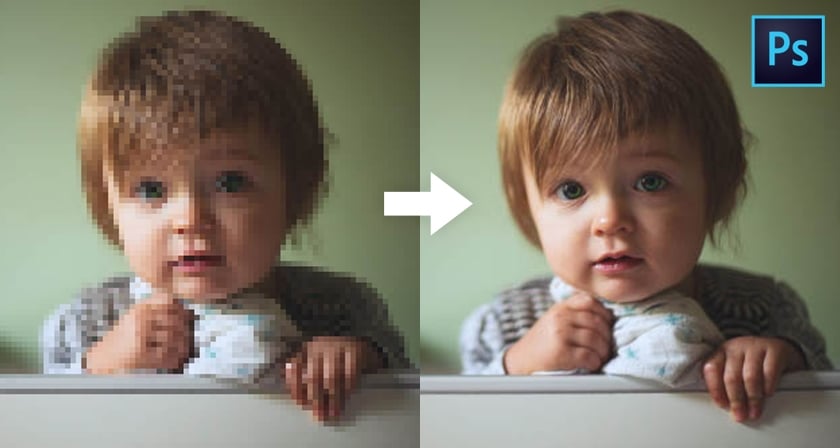 Adjusting Image Resolution for your wanted values is also available in Photoshop. Adjusting image resolution perfectly meets your printable size demands. Try the following steps:
Find File to upload your image
Select Image
Click Image Size
Uncheck the Resample Image Box
Enter your needed resolution values
Click ok
How to Enhance Photos with Online Photo Enhancer Fotor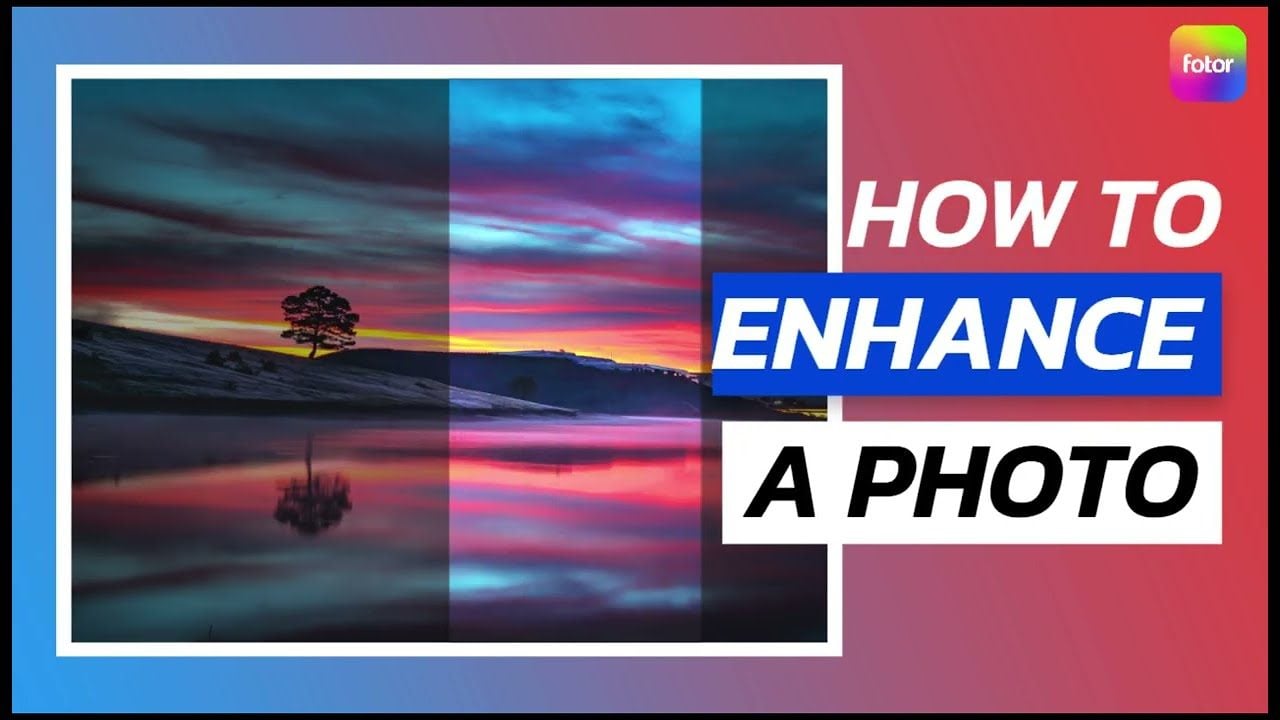 Fotor is the best AI photo enhancer. With advanced AI technology, it helps you increase the resolution of an image and improve image quality in an instant.
What's more, color saturation is available for you.
Pick or drag the photo you want to enhance
Edit your photos with 1-Tap Enhancer (for time-saving demands), then you will get a high-quality photo with proper color, brightness, fewer blemishes, etc.
Download or share your photos.
Fotor offers you a number of choices to enhance your photos from different aspects. Art effects, filters, brightness, etc are also available. What you need to do is just a few clicks:
Besides, Fotor is an all-in-one photo editor for easy editing and better design. It offers you with various editing features like AI image enlarger, collage maker, crop, etc. to edit your photos for better work. Discover more details of it!
Conclusion
In this post, we offer you a tutorial on how to enhance a photo in Photoshop by using Super Resolution to increase the resolution and other ways to enhance image quality.
Both one-click AI action and a few steps for details can help you make it. What's more, adjusting the image resolution to your desired values is available for your printable demands.
In addition, we introduce Fotor free online AI photo enhancer. Just start your photo enhancement journey now! To discover more possibilities!