Here are the steps of how to restore faded photos with Fotor's photo enhancer.
Open Fotor's photo enhancer with the image you want to edit.
Click "1-Tap Enhance" from the left sidebar to enhance your image automatically and without losing quality.
You can always additionally refine your image by using Fotor's built-in editing tools, including brightness, contrast, exposure, highlights, shadows, saturation, sharpness, curves, and more.
To compare your edited photo to the original, click the "Compare" button at the bottom of the canvas. If you don't like the way it looks, you can reset your adjustments and revert to your original image.
After you finish editing, save and download your edited image with the desired file type.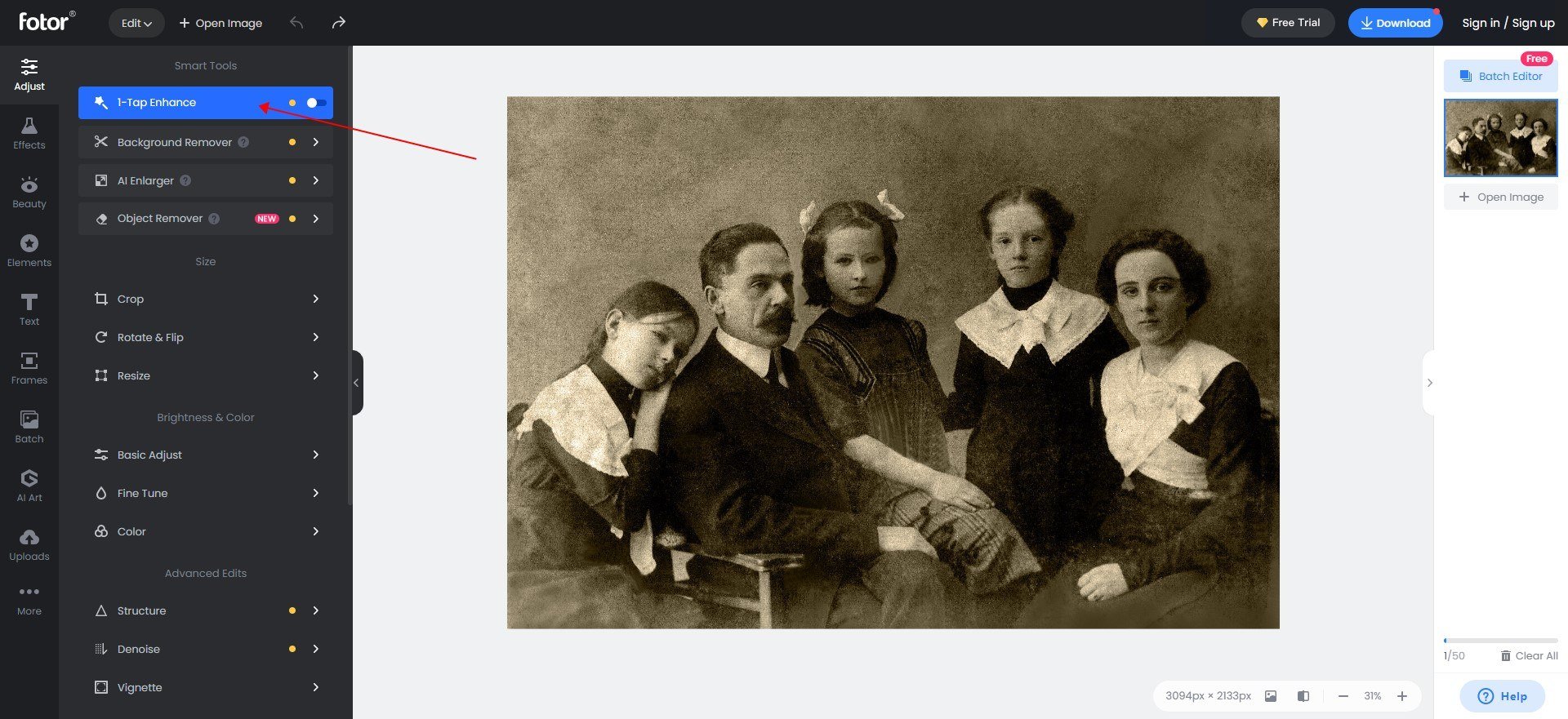 Besides, Fotor also provides the best photo restore app for you to bring old photos back to life at anywhere and any time. IOS and Android versions are all available to download for free.
How to Repair Old Photo Resolution with Photoshop?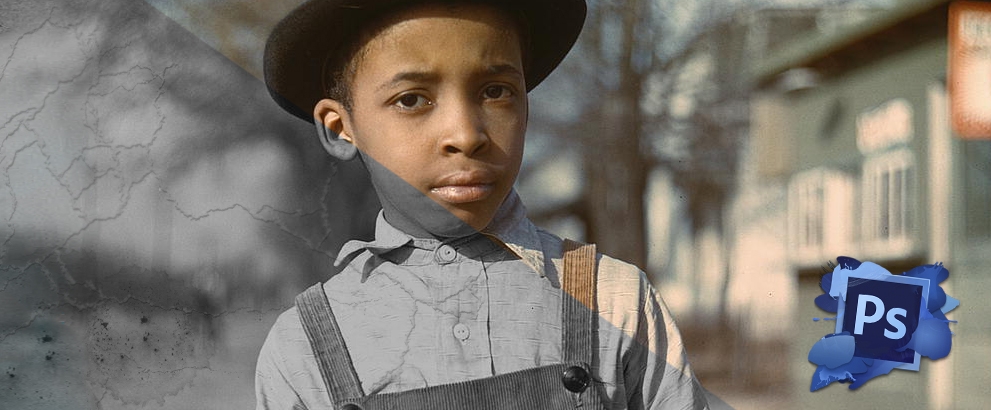 Photoshop is widely used in various kinds of picture editings. Therefore, It is also suitable for repairing damaged photos. Here's the steps to restore old photographys in PS:
1. Import the original photo into Photoshop.Bring your scanned image into Photoshop. Your image will become your background layer. Lock it without making any adjustments to the layer.
2. Create a new layer. This blank layer is where you make all the adjustments. When you place adjustments on a different layer from the original image, this means that you can make non-destructive edits-they do not change the original image, but just adjust it.
3. Use spot repair brushes to erase creases, repair tears in photos, and even remove defects caused by water damage and mold damage. In the options on the top toolbar, click sample all layers, and then select Content-Aware from the available types. Then, use the speckle repair brush to check the area you want to repair.
4. Use the Clone Stamp tool to smooth details or areas with rich textures. Press and hold Alt (or option on Mac) and click the area you want to sample. When you use this tool, make sure you select the "current layer and the layers below" so that you can work without damage.
5. Use a euro filter to color the photo. If you have a dark brown or black-and-white photo to color, create a new layer that contains all previous layers by clicking Control+Alt+Shift+E (on Windows) or Command+Option+Shift+E (on Mac). Then click filter > Neurofilter > Color. Set the blending mode to color so that you can make non-destructive edits on the new color layer.
6. Export the photos you restored. You can save the image in JPG, TIFF, PNG, or any other image file format of your choice.
There is a video tutorial of how to repair and colorize old photos in Photoshop below. You can also learn from it.
Photoshop may comes to mind at first when thinking of old photo restore software. Photoshop is rich in features, but it's difficult and costs a lot to learn. Online photo restoration tools may be the better choices for beginner. Next is Fotor's powerful photo enhancer which allows everyone to repair damaged photos online for free.
Conclusion
Give a new life to old photos by restoring them. We shared two ways to restore old photos.You can repair old photos that using photoshop and online tools.
Photoshop is suitable for perfessional restoration of old photos, and Fotor's photo enhancer is suitable for the beginner to get old photo restored in one click. Hope this tutorial can be help when you need to restore old photos.