How to Fix 7 Common Portrait Problems with Photo Touch up Tools
Summary: This is a post on how to fix 7 common portrait problems in Fotor.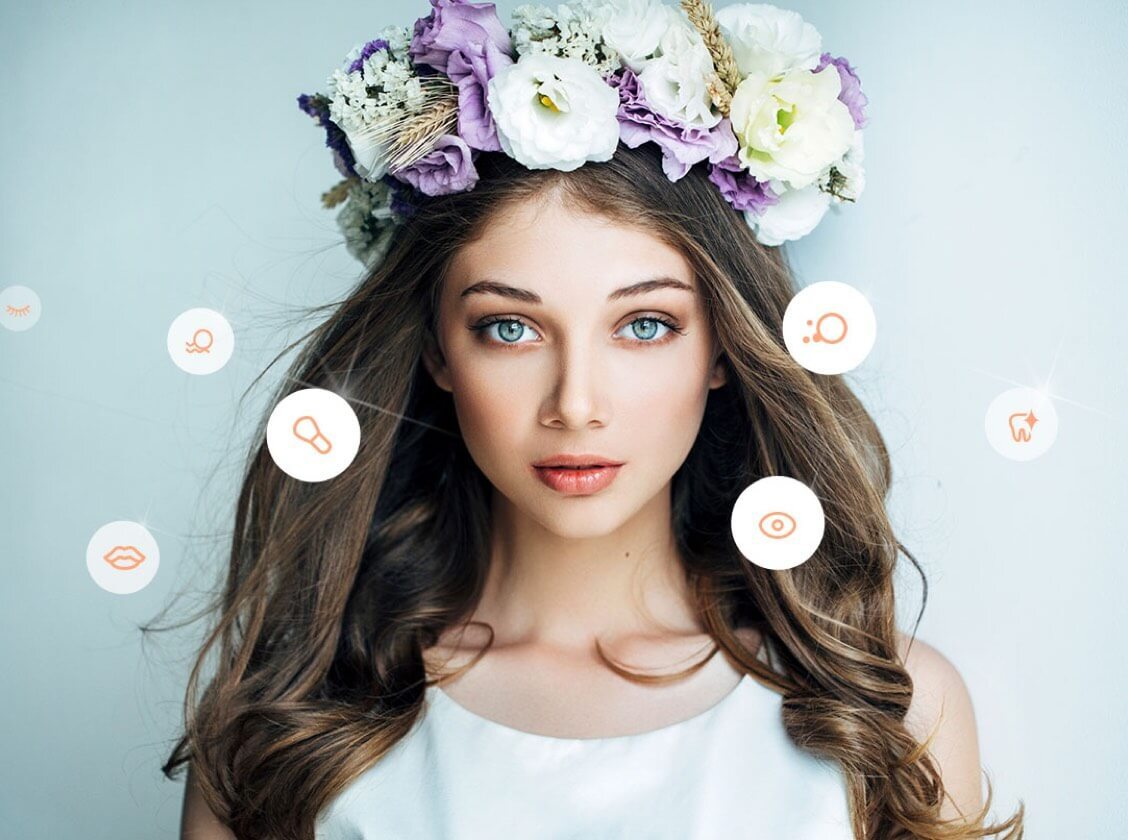 Fotor is a popular editing platform, and we've been going through how to use our templates before as well as advanced techniques. But there are more you can do with Fotor. When you portrait people, there's not enough to know the photography skills. You also need to know how to use photo touch up tool to fix some annoying problems in your photos.
Fotor can help fix 7 portrait photo problems through beauty retouching. You may not know too much about editing photos or may know a bit, this is a very useful tutorial about photo touch up that will help you understand how to use Fotor and get the most out of it to turn your photos from good to great.
1. How to Remove the Acne
Blemish Fix. This is a great tool of photo touch up to remove any and all acne and blemishes from your portraits. You don't need to worry about those pimples that suddenly appear in the morning anymore. If you have any scars or other unsightly marks, consider them gone as well. Your pictures can come out blemish free thanks to Fotor easily!
Now, let's dive in how to use the tool. First, find Blemish Fix under "Beauty". It's the first one at the top of the list. Next, upload a picture that needs some blemishes zapped away, and then you can click on Blemish Fix. Pick your brush size and clean up those blemishes.
And ta-da! That photo really needed some blemishes removed, and Fotor's Blemish Fix did it flawlessly. Another project done and done well if I do say so myself.
2. How to Smooth Skin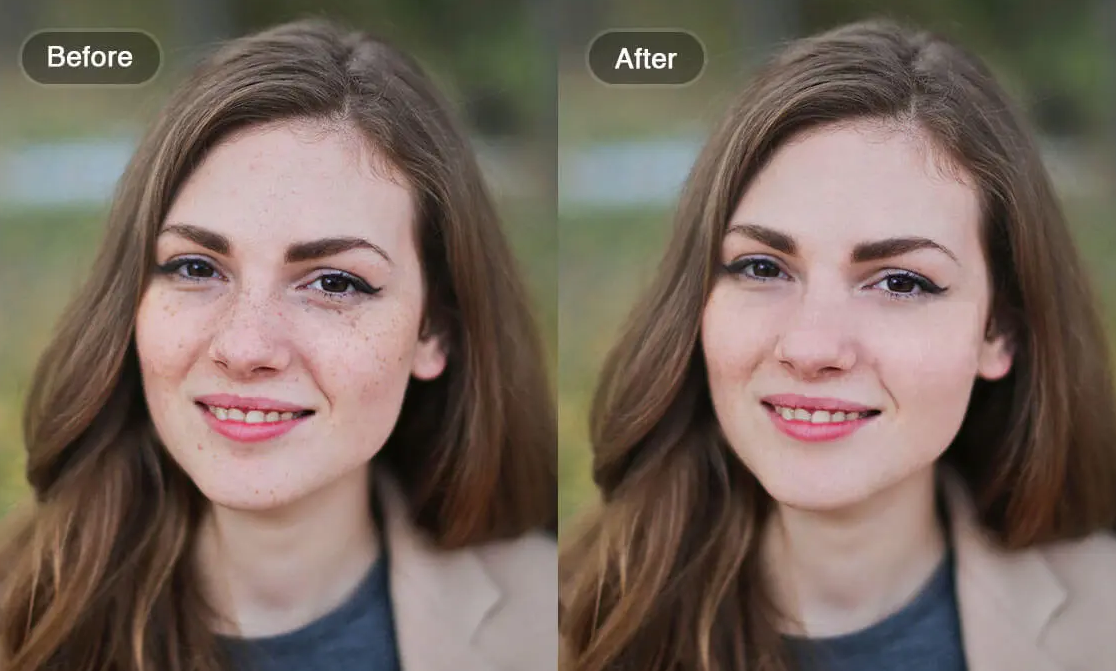 Try our Smoothing tool. It's great for You can easily getting rid of rough patches that can appear on the skin and for those that may have had a long day or a stressful week and make face looks brand new. There's no need to buy a new face now because Fotor is here to make your face look good as new!
Choose your brush size and intensity, and then hold down the left mouse button as you glide effortlessly along the skin to make it smoother than a baby's bottom that has been properly powdered.
Well, I promise they took a leaf out of our book because smoothing out the years is one of Fotor's most powerful tools.
3. How to Remove the Wrinkles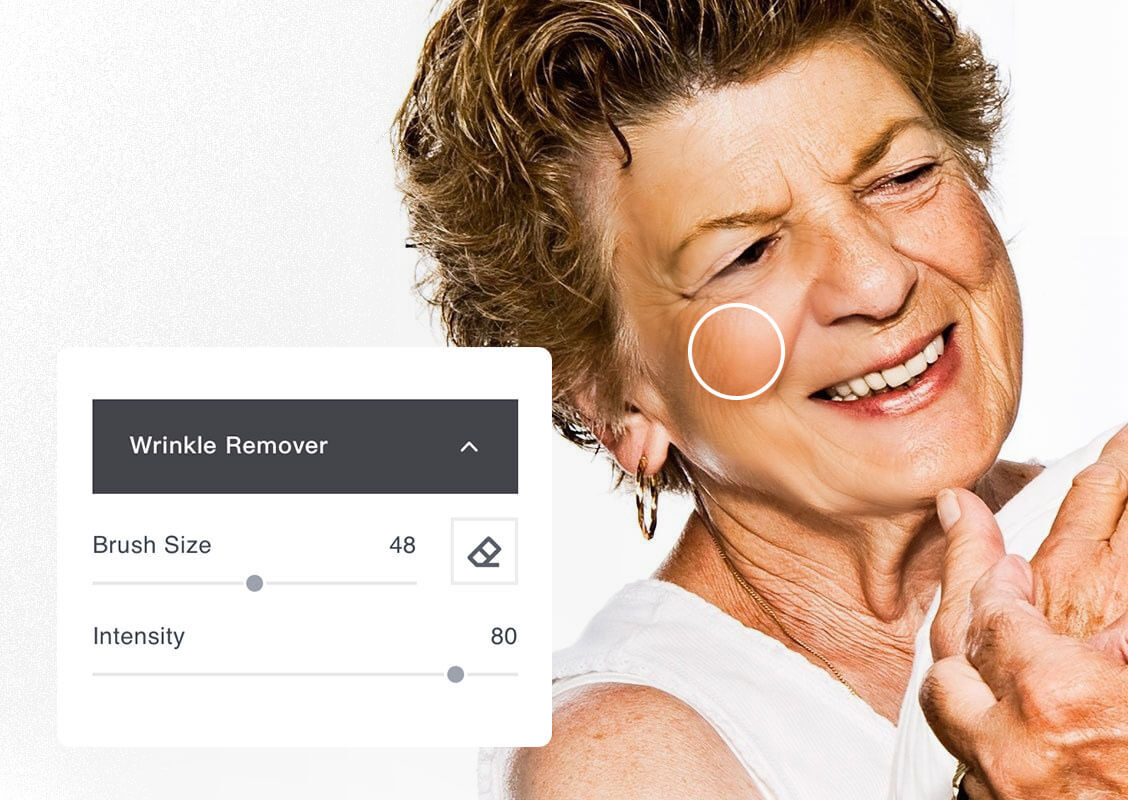 Wrinkle Remover. It is very similar to the Smoothing Tool but uses a different algorithm to help wrinkles like crow's feet blend back into the skin, taking up to 20 years off of a picture with a single stroke. It looks very natural and does not have what I like to call the "Oppo Effect" That a lot of other beauty tools do and make skin look plastic and fake. Seriously, you think Marvel can de-age? Check out what we can do and be ready to be blown away.
As you can guess, the Wrinkle Remover is right below the Smoothing tool and works on the exact same principle as the Smoothing tool. Choose your brush size and intensity, and then hold down the left mouse button as you glide along the wrinkle and fill that bitty like a plate at a buffet.
4. How to Remove Red Eyes
You had the perfect pose, clothes, and everything to make your shot the best, but then you find yourself with GLOWING red eyes! With Fotor's red eye remover, you can do away with this photographic error forever! With 7 preset colors and a color picker in case those 7 weren't what you're looking for, the Blush Tool can add some rosy-red to those without it and take what requires some actually significant time to apply and does it in a few seconds. Honestly, with Fotor, who needs a makeup artist on set anymore?
5. How to Remove Photobomb From pictures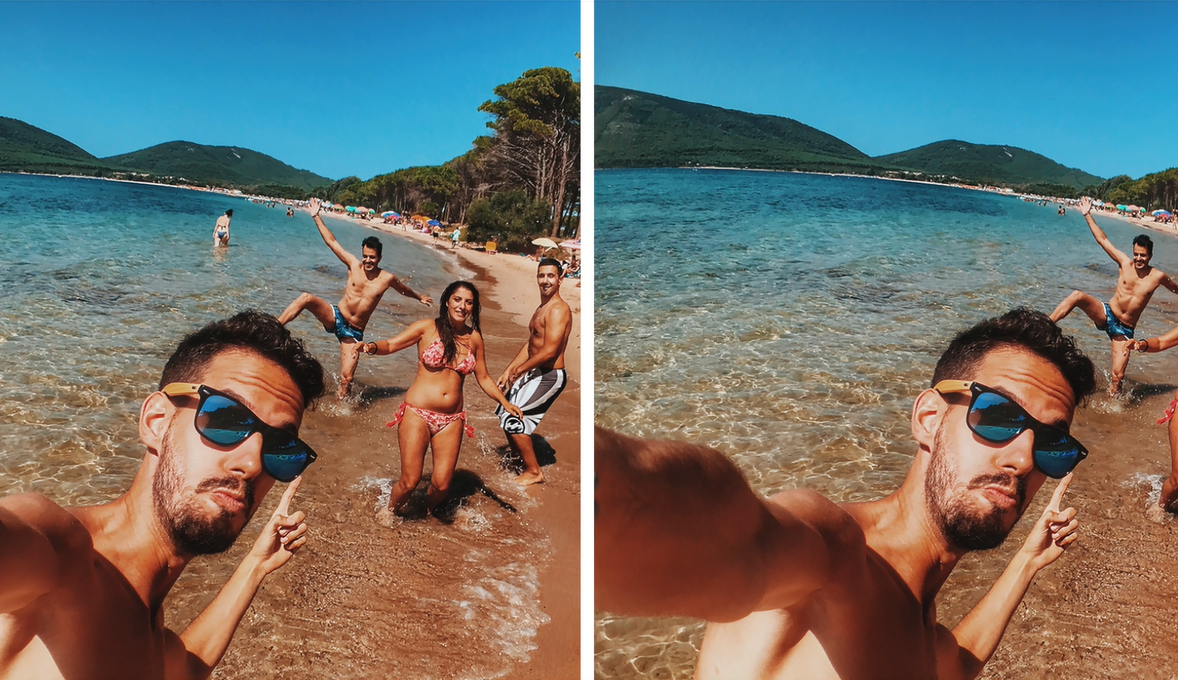 We're gonna skip around now. Something that can ruin a good photo is something unwanted in the background that you didn't know was there until it was tragically too late. I mean, your pose is perfect! Your hair couldn't be better! Woe is you, but luckily you have Fotor, too! Fotor's Clone tool is a powerful way to remove unwanted objects from photos and overlay them with other parts of the picture, seamlessly blending them into the picture.
So, how it works is you first select the area you want to clone. It has a prompt that will tell you to do so, and then after that, once you've selected the is to clone, the prompt will turn into a button that you can click on to reset that area. Then, set the Intensity and Fade.
Tip: Remember to reset the Clone source position often to get the most seamless results possible. It can be obvious if the source and target don't match if you aren't careful.
Another Tip: It's a great way to remove tan lines, too!
6. How to Whiten Teeth Naturally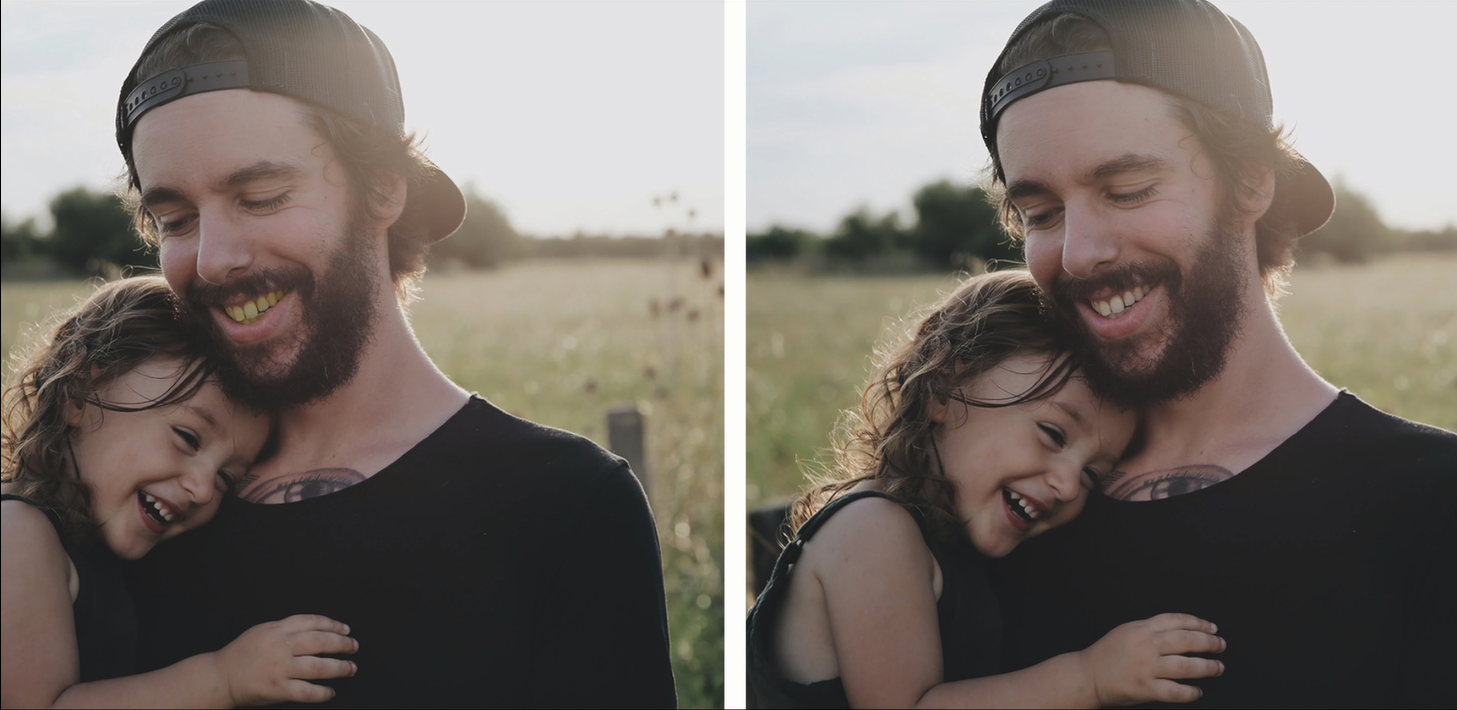 Whitening teeth is something of an obsession among people. In case you aren't one of those people or happened to get a few photos where your teeth look like they took a bath in mustard, luckily Fotor can help you whiten those teeth. You'll go to the Teeth Whitening tool and adjust the brush size and Intensity to make your teeth glisten like you just visited the dentist.
Tip: This can also help whiten shirts if they have a stain on them as well.
7. How to Apply Makeup for Portraits
You can take a lesson on how to apply that makeup! But what if you didn't have the time this morning before taking photos? You can do that with Fotor's photo retouching tools. You can easily apply stunning makeup and don't feel embarrassed anymore.
So, go find the "Eye Shadow" tool. You can hover over the "?" to find out how to use it. Adjust the Brush Size and Intensity to match the portrait, pick your color, and let's get to work.
You also can apply eyeliner, mascara, and make your eyes pop and wear lipstick, immediately looking great in photo shots. Within minutes, you can get a professional makeover without the price!
Also, you can check out our video for more detailed explanation.
Conclusion
And there you have it! Fotor really is some powerful online software that really makes it easy to retouch the photo and other editing needs you may have. No longer will you have to suffer these small problems that make a great photo only fine. You have the photo touch up tools and you have the knowledge to do right by your photos and make them ready for your timeline. Time to have a try with your portrait!