If you are looking for a fancy colour that is definitely an eye-catcher, the color we are sharing with you today will perfectly meet your needs. Kelly green is one of the trending colors these days. Color kelly green is attractive and will immediately capture your attention in a wide range of colours.
Below we'll share the color facts about kelly green, from what it really is to how to create a great design with it. What Is Kelly Green?
What Color Is Kelly Green?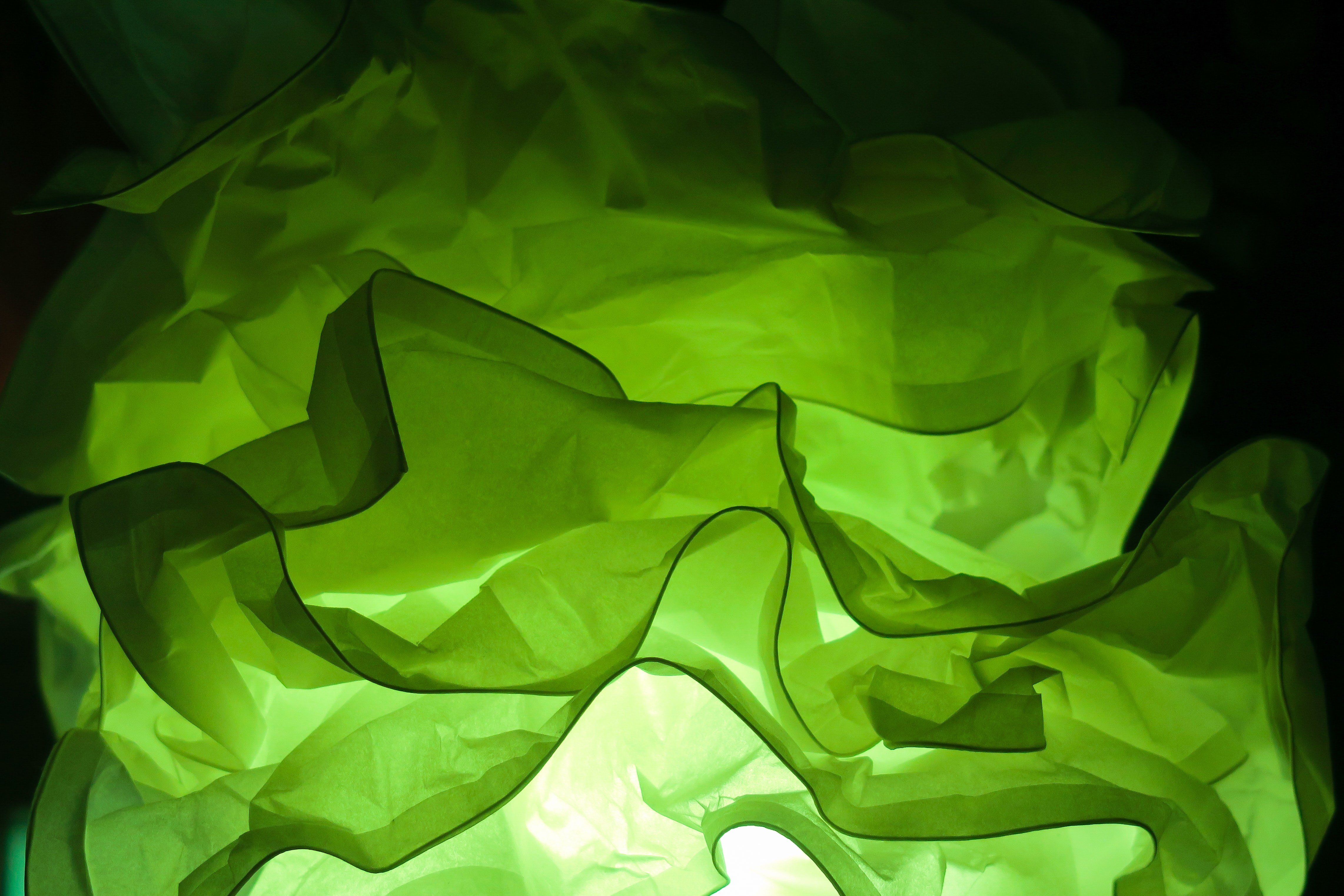 Kelly Green is a bright solid green color that falls between the blue and yellow of the color wheel. Kelly green evokes the lush green landscape of Ireland, which is why it is named after Kelly, the most common Irish surname. Moreover, it's specifically with Saint Patrick's DayKelly green adds a bright and dramatic impact, and it can be paired with other shades of green, as well as with adjacent shades in the color wheel, such as yellow, orange, blue and violet.
Kelly Green Color Code
Kelly green has the color hex code #4CBB17. Its equivalent RGB values are (76, 187, 22), which means it is made of 27% red, 66% green and 8% blue. The CMYK color codes, used in printers, are C:59 M:0 Y:88 K:27. In the HSV/HSB scale, Kelly green has a hue of 100°, 88% saturation and a brightness value of 73%.
Kelly Green vs Hunter Green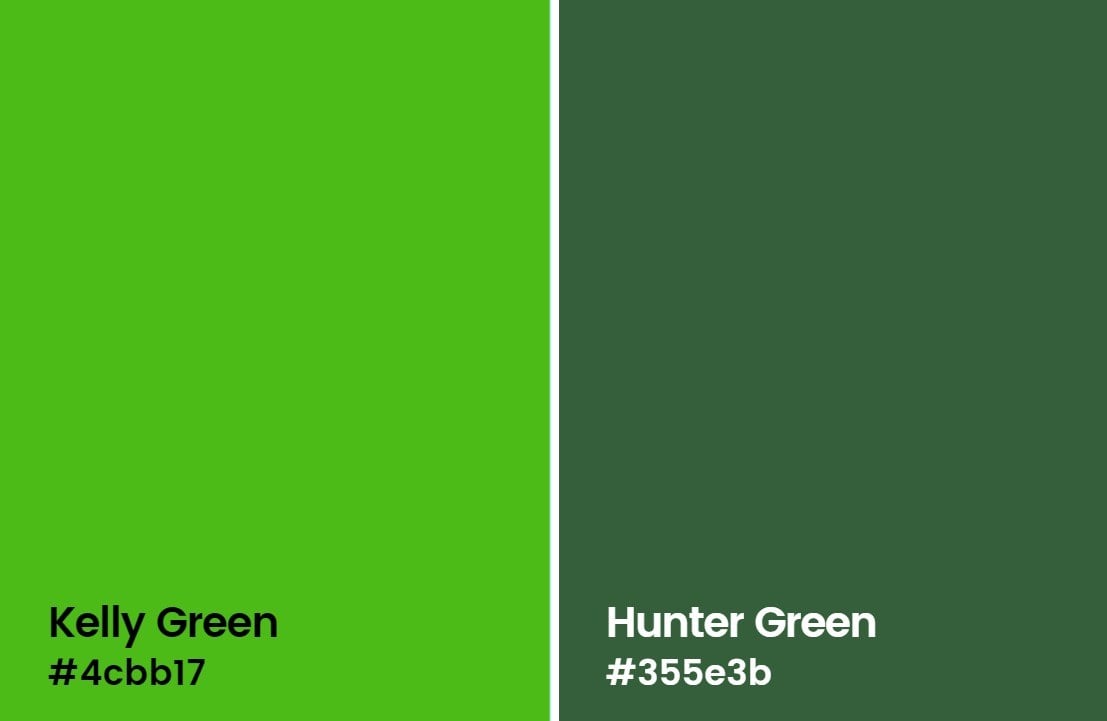 Kelly green is an intense, vivid yellowish-green with the hex code #4CBB17, The color is strongly associated with Ireland, and more specifically with Saint Patrick's Day. Kelly green is a heritage name that dates back to the times of the O'Callaga clan. The green was named kelly green because of the large influx of Irish immigrants into the United States who celebrated in the St. Patrick's Day parade.
Hunter Green is a deep yellow-green color with a hex code of #355E3B, consisting of equal parts cyan, yellow and black in the CMYK color model. True to its name, hunter green is inseparable from the hunters. It is the original color worn by hunters while hunting, and British hunters wore this color in the 19th century for camouflage to hide and protect themselves. This color was not replaced by olive green until the last century.
Colors Similar to Kelly Green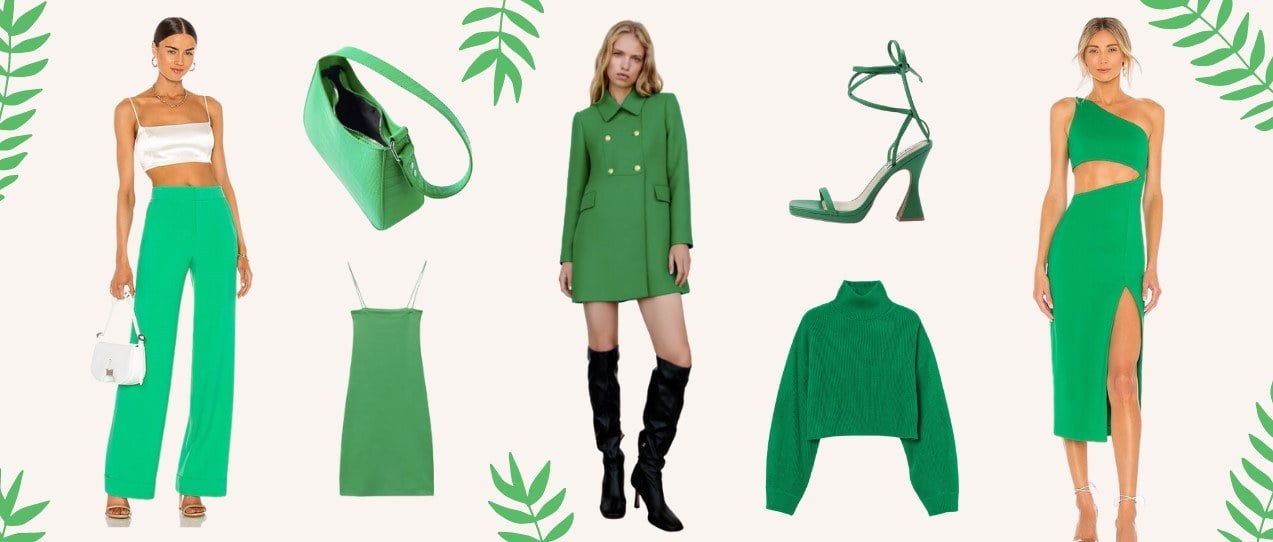 As one of the color shades of green, kelly green has many colors similar to it in the color wheel, below we will share four colors that are very similar to it.
Here we share emerald green with you first. The emerald green, with hex code #50C878, is a lighter and brighter color than the green. Like its name, it is typical of the appearance of emerald gemstones. In the 19th century, this color was so popular that many people incorporated it into the packaging design of various products.
The second color similar to kelly green is forest green, which is a dark-coloured green with the hex code # 228B22. It is a color you are not unfamiliar with, as it appears in pairs with bright red at Christmas time. As a representative color for Christmas, this color is very popular.
The third one we would like to share with you is lime green. Like its name, this color is inseparable from the green tart fruit. It's a bright yellow-green color that falls between green and yellow on the color wheel, and its color code is #32CD32.
The last one is literally the color of the olive. Olive green is a darker yellowish green with a hex code of #808000. This color was already mentioned in the introduction of hunter green, and it gradually replaced hunter green in the 19th century to serve as concealment and protection. So in the military field, this color is also used in the army's standard camouflage uniforms.
Kelly Green Color Combinations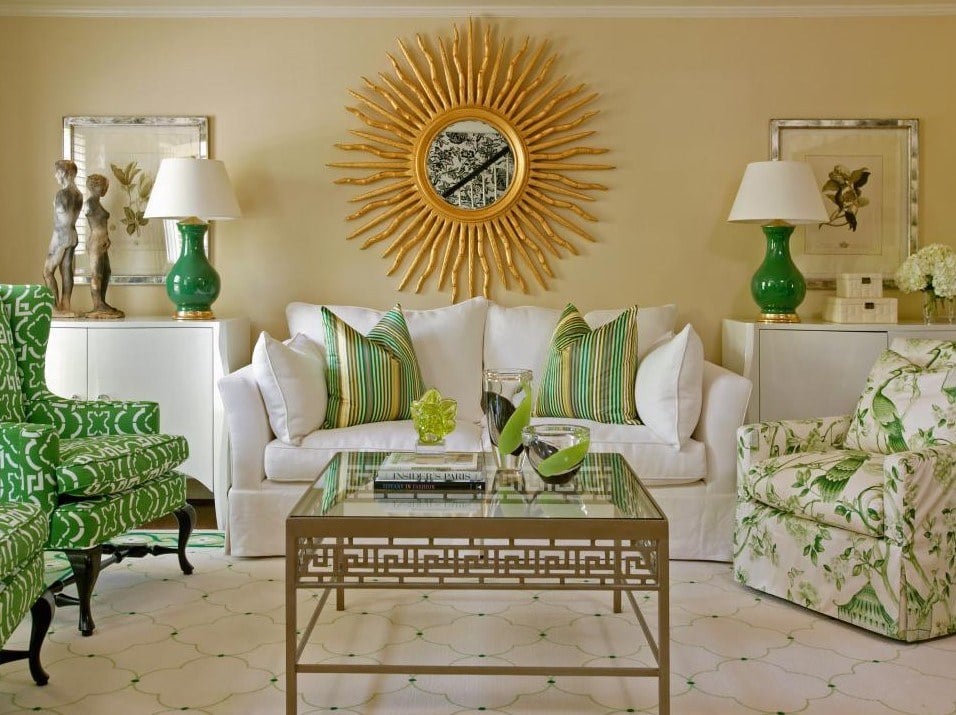 If you are looking for what color goes with kelly green, the following color combinations would definitely meet your demands.
Kelly green and cobalt blue color combinations bring a nostalgic visual look to your designs. The pairing of these two colors will not be a clash, but will instead give a harmonious sense of comfort and enable one's emotions to settle down.
Kelly green and yellow are bright by nature, and when they are combined together they are unconsciously reminiscent of the tropics. The combination of these two colors will make people feel warm and welcoming, so you can use these two colors with ease.
Spiritual Symbolic Meaning of Kelly Green You Should Know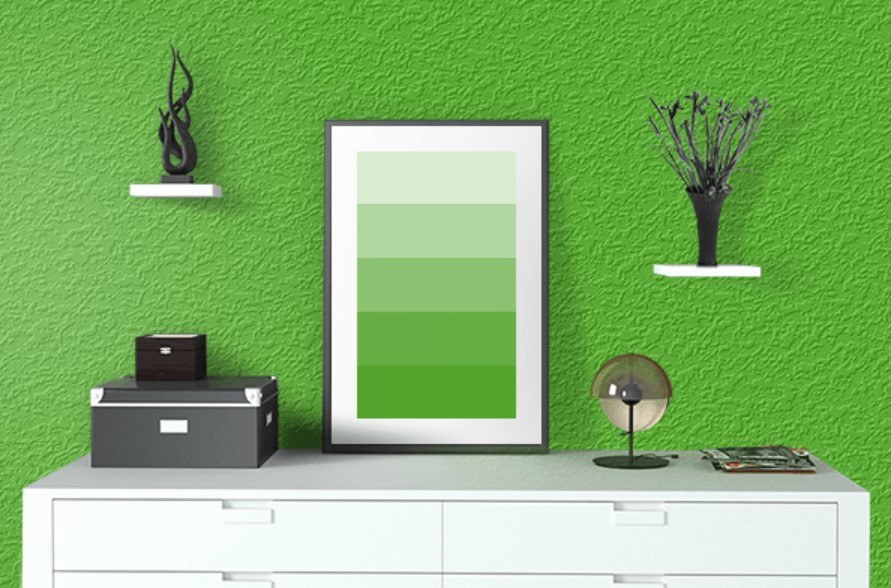 Kelly green is the color of nature itself, it gives people a fresh and pure feeling. Similarly, kelly green, like green, is a representative of health. When you are tired after a long day, just look at greens and your body and soul will unconsciously relax and settle down.
More than that, it is also the color of youth and vitality. When you see this color, you will unconsciously associate this color with youth, and you can see growth and vitality through this color. More importantly, the bold appearance of this color represents rebellion and unrestrained. The bright appearance also expresses an independent self and personality.
Create Stunning Graphics with Kelly Green in Fotor's Color Palette Generator