In addition, you can also use our AI avatar generator to make an anime avatar with AI. Fotor offers two generation modes - photo to avatar or text to avatar - to suit your various needs. After creating your own VTuber avatar, use VTuber model maker such as Animaze to animate your avatar.
VRoid Studio | A User-friendly Interface for Making a VTuber Model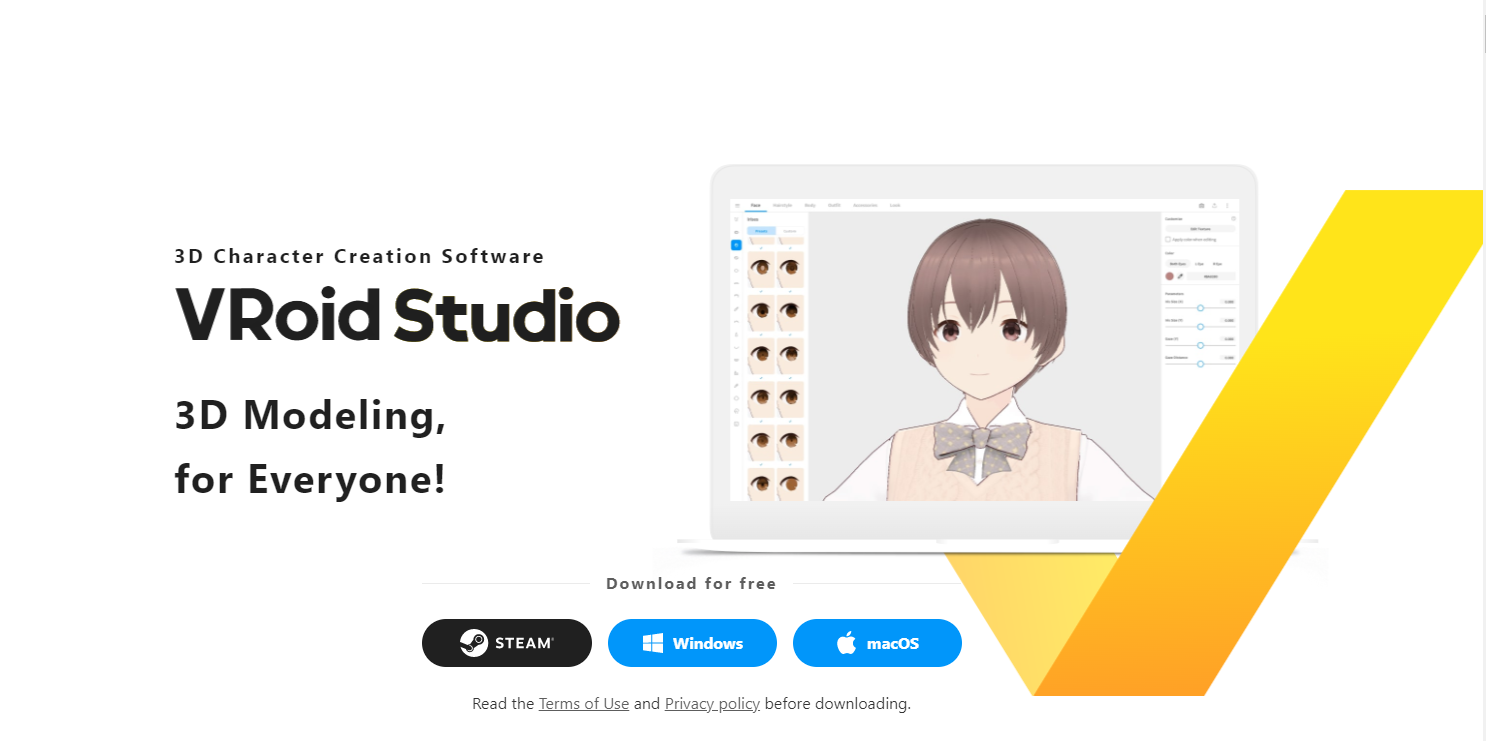 VRoid Studio is a free and easy-to-use VTuber model software that is available for both Mac and Windows.
It is one of the best software to make a VTuber model if you don't have any prior animation or drawing experience and are going for an anime-style character.
With VRoid Studio, users can create detailed 3D VTuber model by customizing various aspects such as body shape, facial features, hair, and clothing. The VTuber model maker also provides tools for posing and animating the model.
Once the VTuber model is complete, it can be exported as a file compatible with VRM-supported platforms and software. And there is no risk of Copywrite take down as it allows the use of avatars, both commercially and non-commercially.
ReadyPlayer.me | Excellent 3D VTuber Model Maker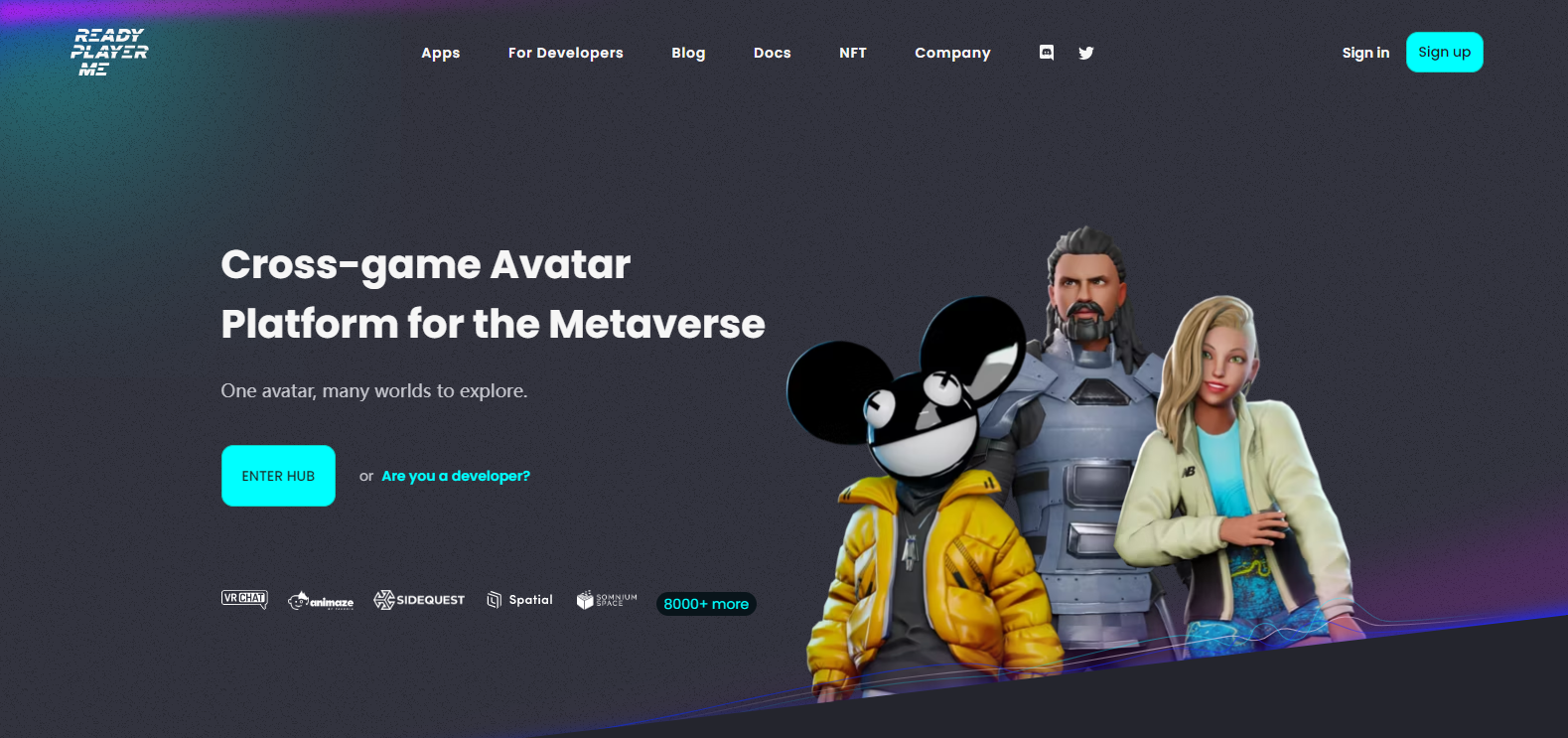 ReadyPlayer.me is an online platform that allows users to create 3D characters, including VTuber model, without the need for complex software installations.
It offers a vast library of pre-made assets, such as hairstyles, clothing, and accessories, which can be combined to create a unique character. Users can customize their VTuber model in real-time, adjusting facial expressions, body shape, and colors.
Once the model is finalized, it can be exported and integrated into various streaming software.
Maybe it is not the most powerful VTuber maker or detailed creation tool you can find, but it's pretty good, very easy to use, and free.
You can make your VTuber avatar by choosing a body type you want to model with. Next, upload a photo of yourself (or take one with your webcam) and customize it using the tool. Once you're satisfied with how you look, click "Next" and download your avatar file.
VTube Studio | Known for Its Classic Anime Style of VTuber Model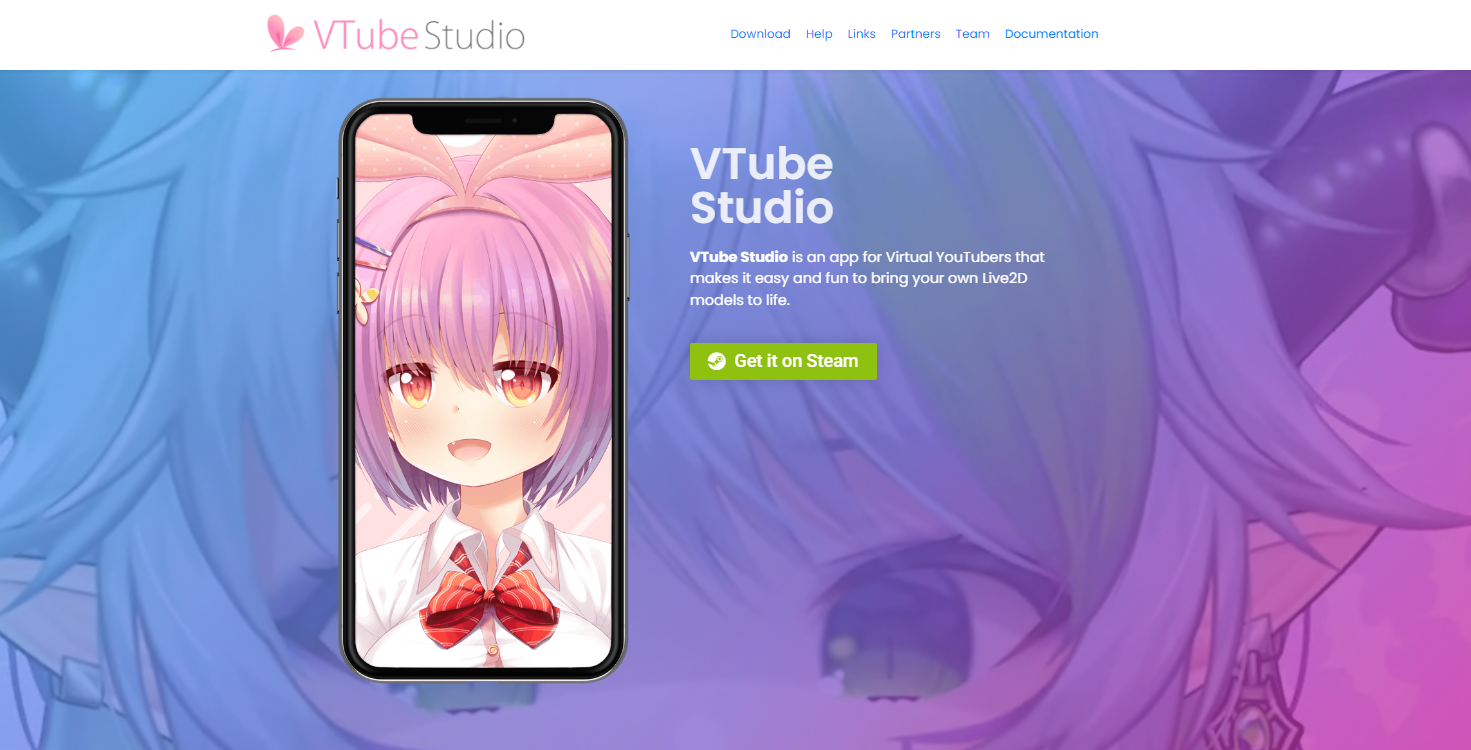 VTube Studio is a mobile app that specializes in 2D VTuber model, particularly catering to a classic anime style.
The app utilizes the front-facing camera of a smartphone or tablet to track facial movements and animate the VTuber model in real-time.
The app allows for direct integration with popular streaming platforms, making it a convenient choice for mobile VTuber content creation.
VTube Studio makes it possible to invite your Steam-friends to collab-sessions and have their VTuber models/items appear directly in your VTS. And it is available for iOS (iPhone/iPad), Android and Steam (PC/Mac).
Animaze (previously FaceRig) | Best for Animating Your VTuber Avatar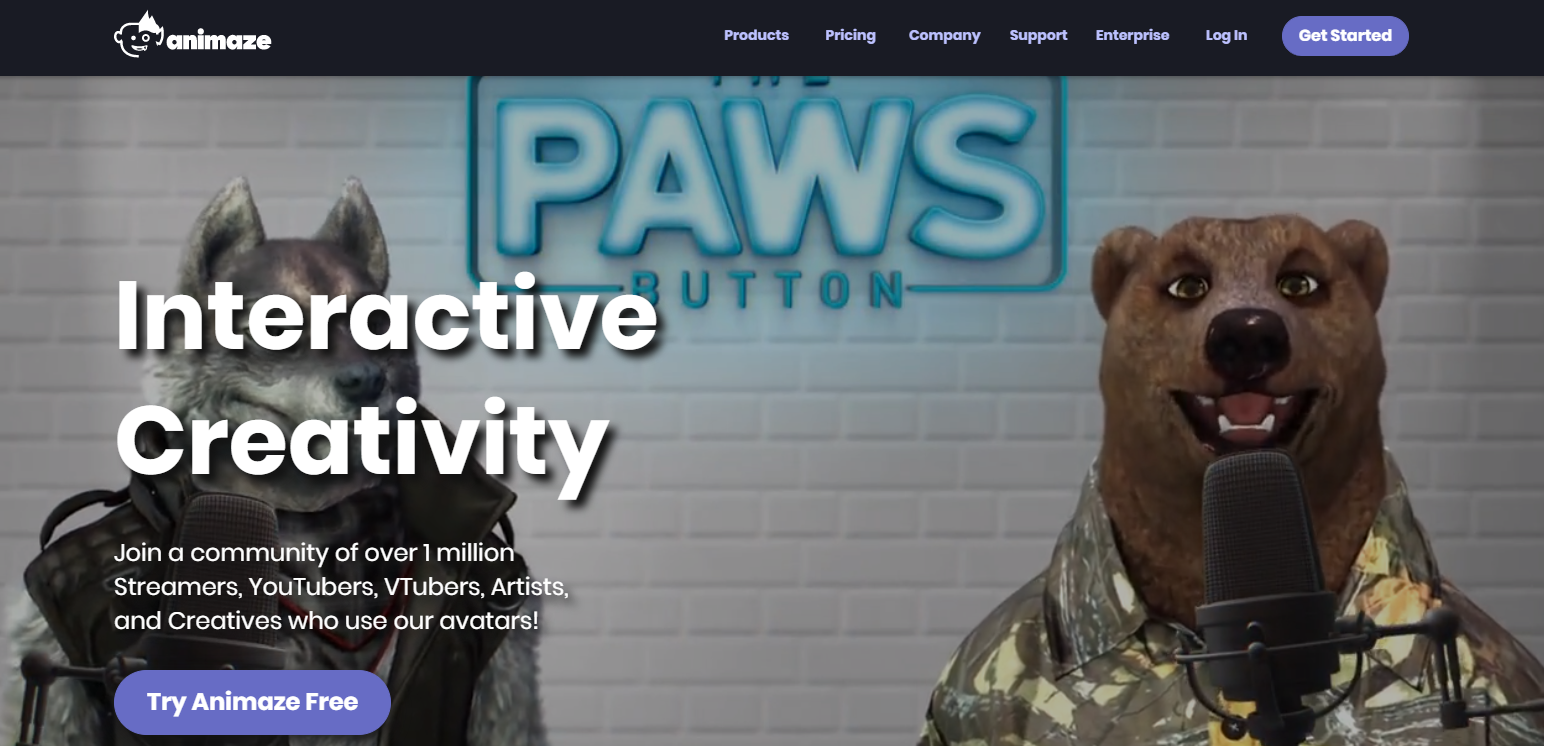 After making your own VTuber avatar, the next step is to get your avatar animated. Animaze is a powerful software designed for animating VTuber avatars, offering advanced features for creating expressive and dynamic characters.
It supports both 2D and 3D models, providing a range of customization options, including facial expressions, eye movements, and body gestures.
Animaze allows users to capture their own movements through webcams or utilize pre-recorded animations to bring their VTuber model to life. The software is compatible with various streaming and recording platforms, making it ideal for interactive and immersive VTuber experiences.
It is free to use on Steam, but it doesn't natively support the model format that ReadyPlayer.me generates.
Conclusion
Creating a VTuber model opens up a world of creative possibilities for content creators. In this article, we have discussed about what is VTuber model and how to make VTuber model. We also have shared 5 best VTuber software with you to maker your own VTuber avatar. Whether you opt for a 2D or 3D model, there are some VTuber model software available to assist beginners in bringing their virtual avatars to life.