Invert color on photo is a useful tool in Photoshop and it will create a "negative" of an image. This photo color inverter makes it easier for lots of designers and artists to create new effects. But how to invert colors on a picture?
In this article, I will introduce methods of how to invert colors in Photoshop. In these 2 easy ways, you can learn to invert photo colors on photos step by step quickly. Also, the online web and app recommended will help you invert photo color in the easiest way.
What Are Inverted Colors?
Inverted color means the process of inverting the colors of an image or element. This process will change the original color into its opposite complementary color. You will find the black turn into white and green into red, blue into yellow.
Why Use Invert Color on Photo?
Inverted colors will create different visual effects. This effect is usually used in art creation, image processing and designing. And also, you can invert picture color to find details you need to retouch or fix. It is also used for realizing special effects, adjusting color balance and correcting color deviation.
How to Invert Color in Photoshop?
Common Adjustment Method
You can use this method to easily convert image color in Photoshop.
Open Photoshop and choose the photo you need to invert color.
Find the top menu bar and click the "Image" then click "Adjustments".
The last step is to click "Invert", and you can have your photo color inverted.
By the way, you can use the hotkey shortcut for inverting image colors Ctrl + I on Windows, or Command + I on Apple computers.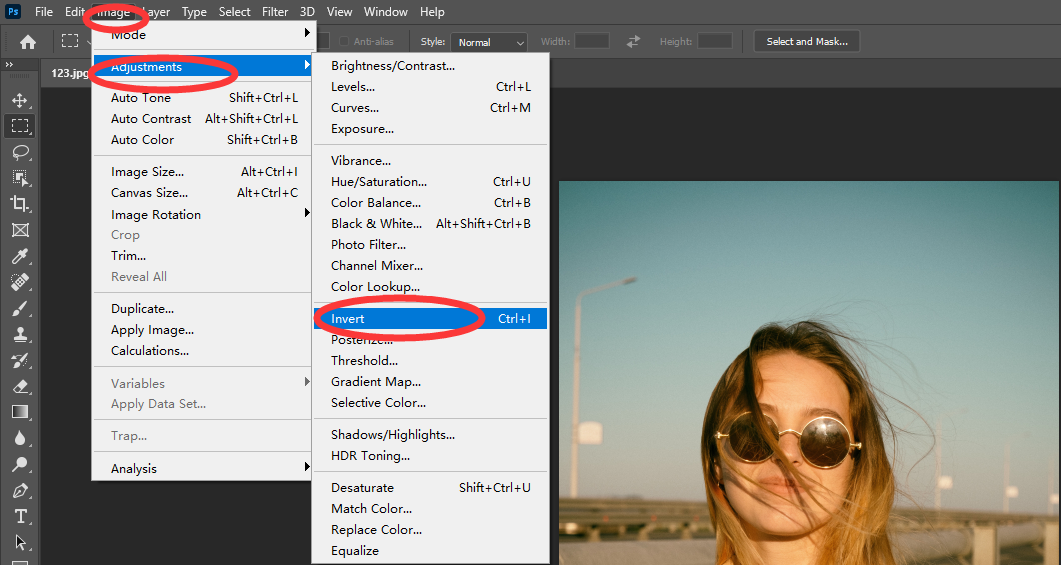 Non-Destructive Method
This method is suitable for photographers to edit pictures in the future. Because this method won't change the original photos. It seems like adding a converted color filter on it and you can withdraw this filter at anytime to restore pictures.
Create an adjustment layer. Open Photoshop and choose the photo you need to invert color.
Click the top menu bar "Layer › New Adjustment Layer › Invert".
You will get an adjustment invert layer, which is non-destructive for your original photos.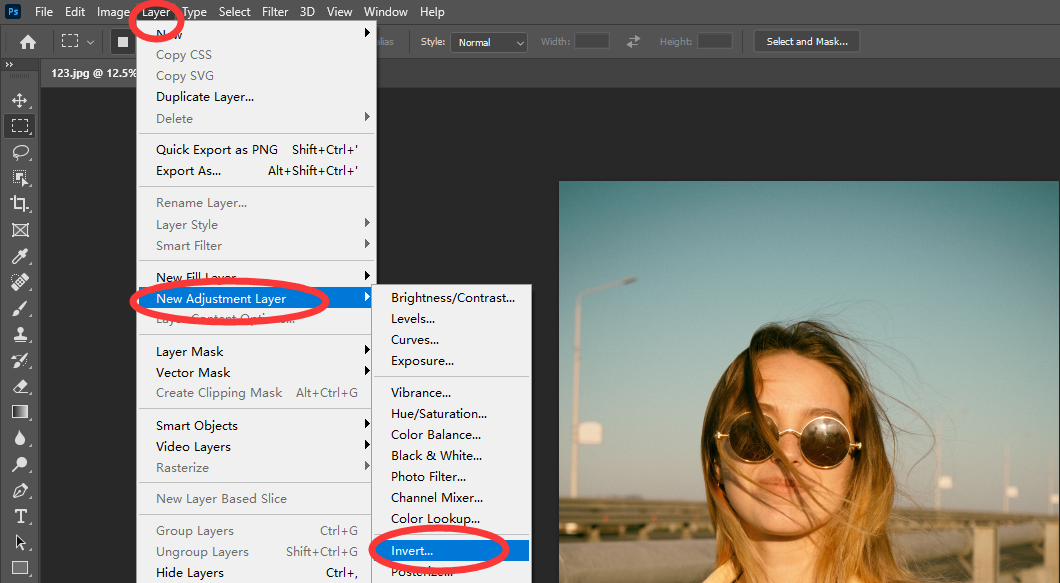 Third Method: Easily Invert Photo Colors with Fotor in One Click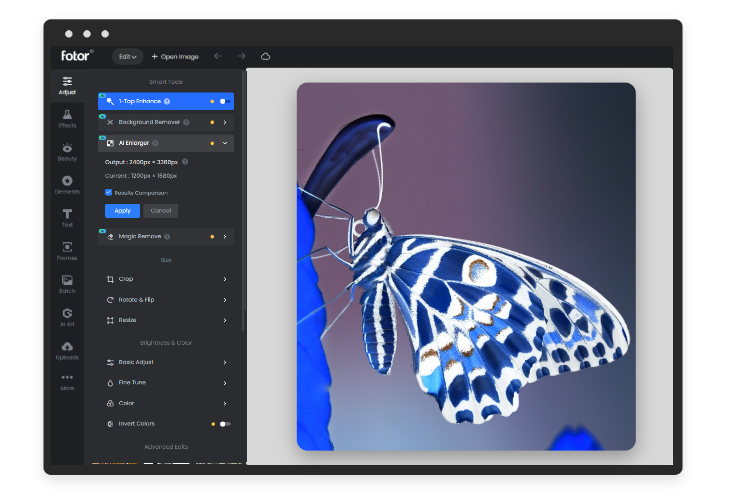 If you are a beginner user of Photoshop, maybe the complex interface of Photoshop has already made you feel dizzy. Or you are seeking a Photoshop alternative to invert photo colors? I strongly recommend Fotor color inverter to you.
With Fotor, you can easily invert photo colors in seconds online for free. It is very easy to operate compared with photoshop, you just need to upload your photos and click the invert, and then the image will be processed in seconds.